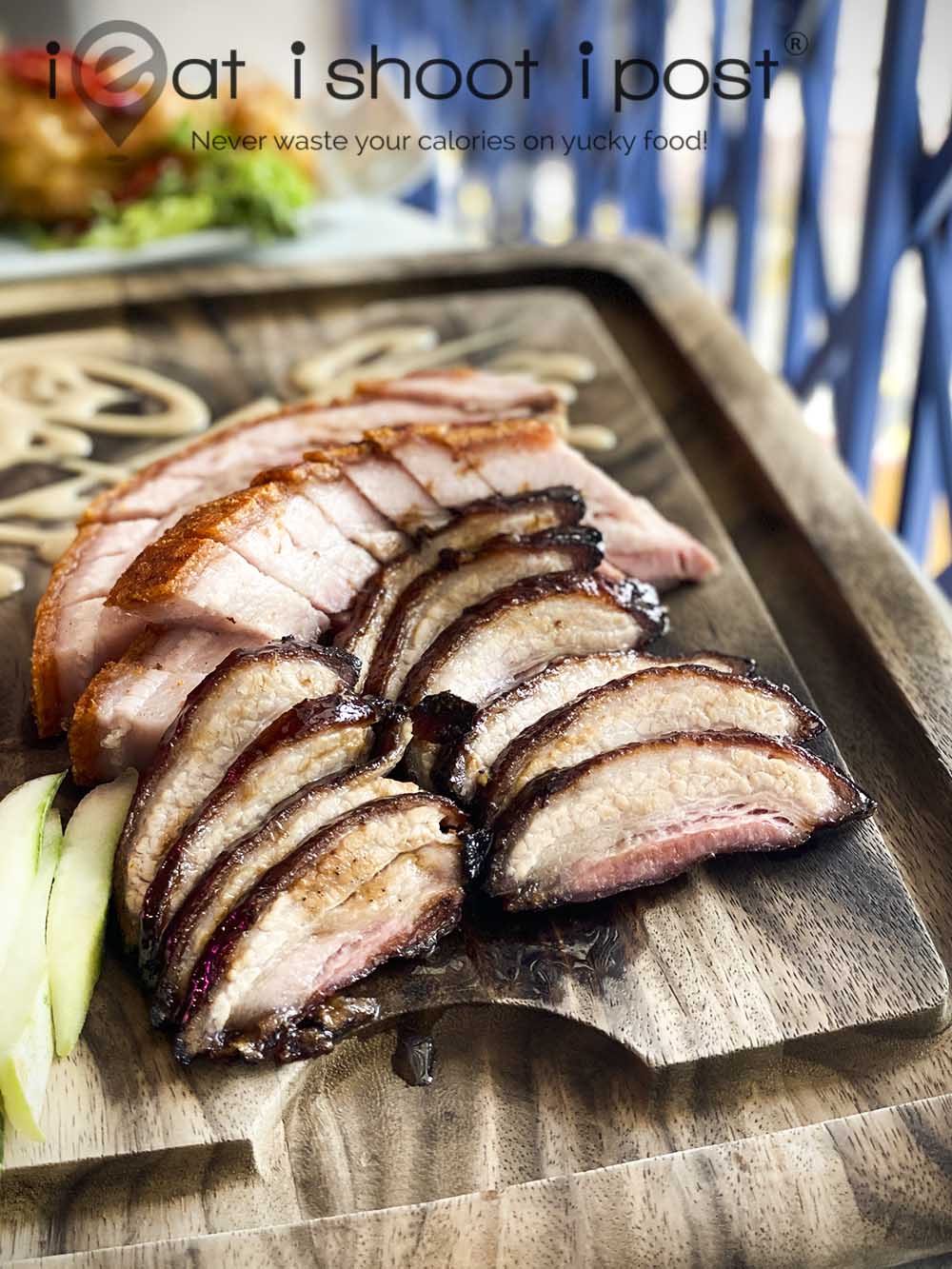 You probably heard about Roast Paradise, the upstart Cantonese Roast stall at Old Airport Road started by two young men that quit the nightclub scene to pursue a hawker's life. They managed to quickly attracted long queues to their stall soon after their opening and within a year became well on their way to hawker stardom. I first met the two guys back in 2015 when they first opened. At the time, the charsiu was not quite ready to be blogged, so I told them that I would come back once they have perfected their roasting technique. To cut the long story short, they went on to do really well and the boss went on to partner "The Muttons" to open Fook Kin in 2018. I visited Fook Kin back when they first opened, but again, I felt they needed some time to fine tune a few things before I finally returned to write about it.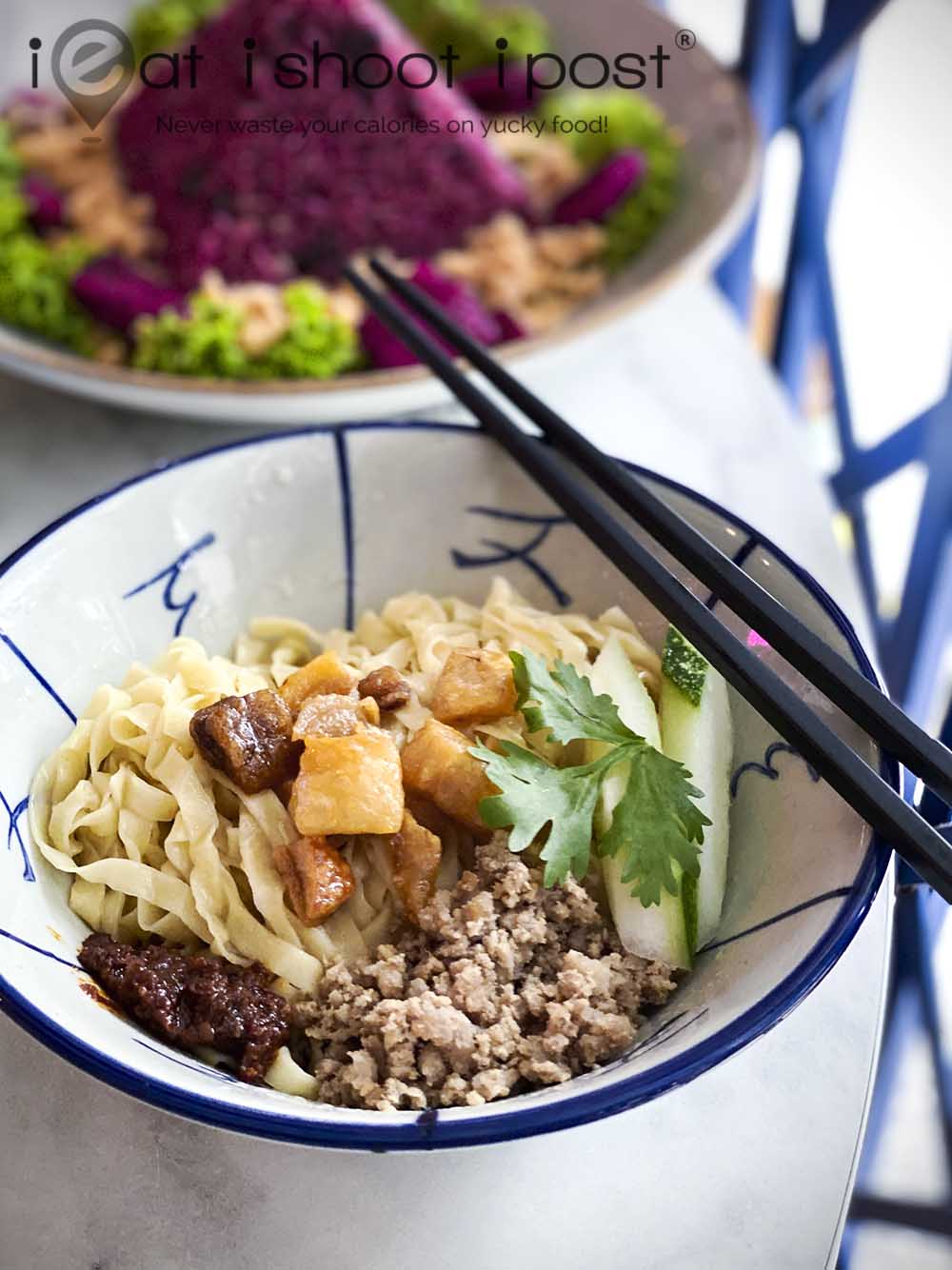 When they first started Fook Kin, the idea was to serve their best roasts in a hipster environment. They have since progressed to offer Zi Char dishes with some unique twists. First off, we do need to talk about the roast meats. The charsiu and sio bak here are made with the same recipe as the ones at old airport road but over at Food Kin, they use better quality meat and so the quality of the charsiu and sio bak here are a clear upgrade from the hawker version. They are still using pork belly here for the charsiu and it is roasted very well such that the meat is tender and juicy without being over roasted that it starts falling apart. (That was their problem when they first opened the hawker stall). They are some of the best roasts you can get anywhere. 4.5/5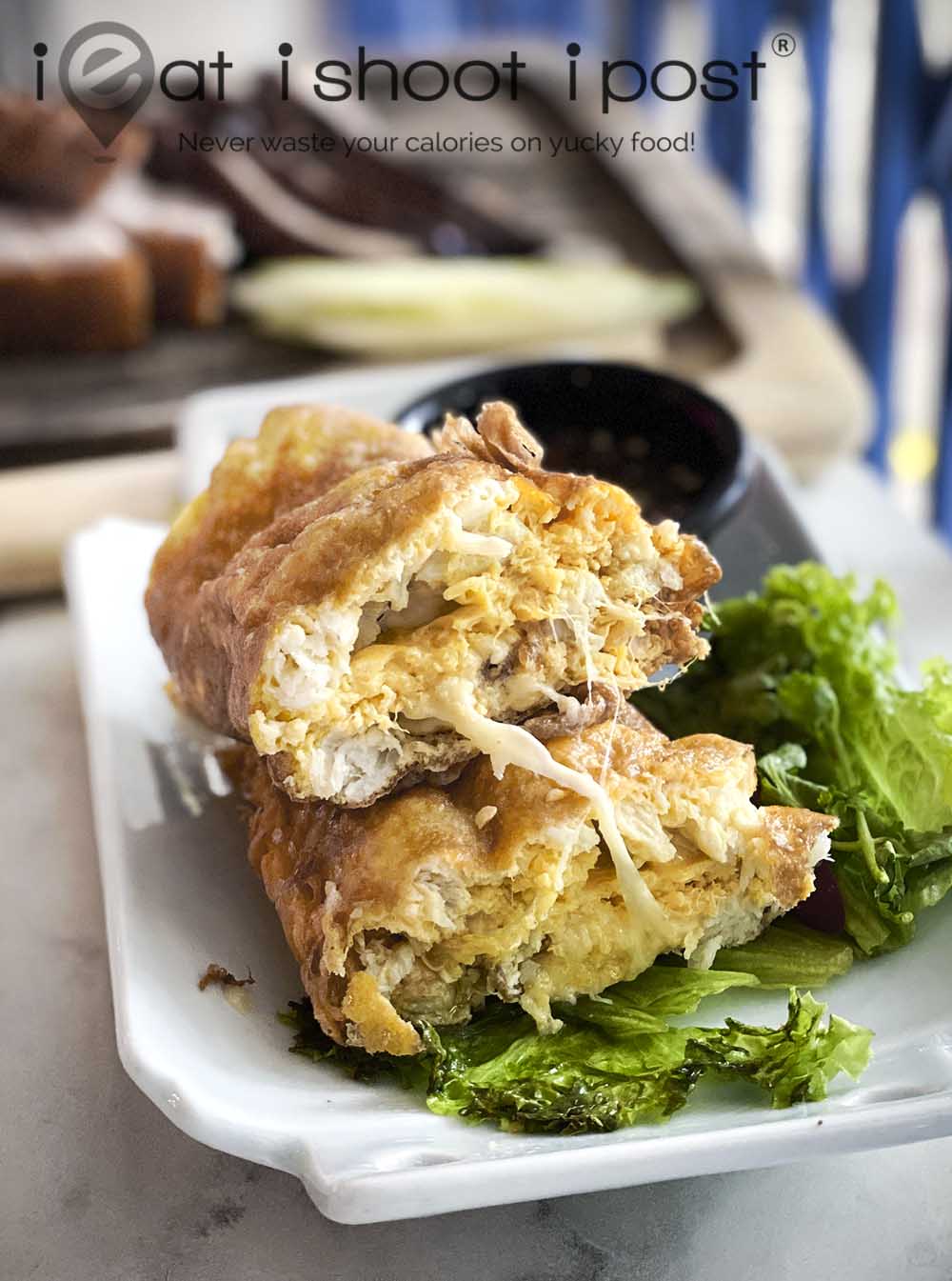 One of the dishes that they have just introduced is the crab omelette which is their version of the famous Jay Fai crab omelette in Bangkok. I have never eaten at Jay Fai, so I can't tell you how it compares, but tastewise, I quite enjoyed it. They have two versions here, one with cheese and one without. Needless to say, I liked the cheesy version better! The eggs were fried till nice and fluffy on the inside while the outer crust is golden brown. It can only be done with lots of oil, so this is essentially a deep fried omelette! 4.25/5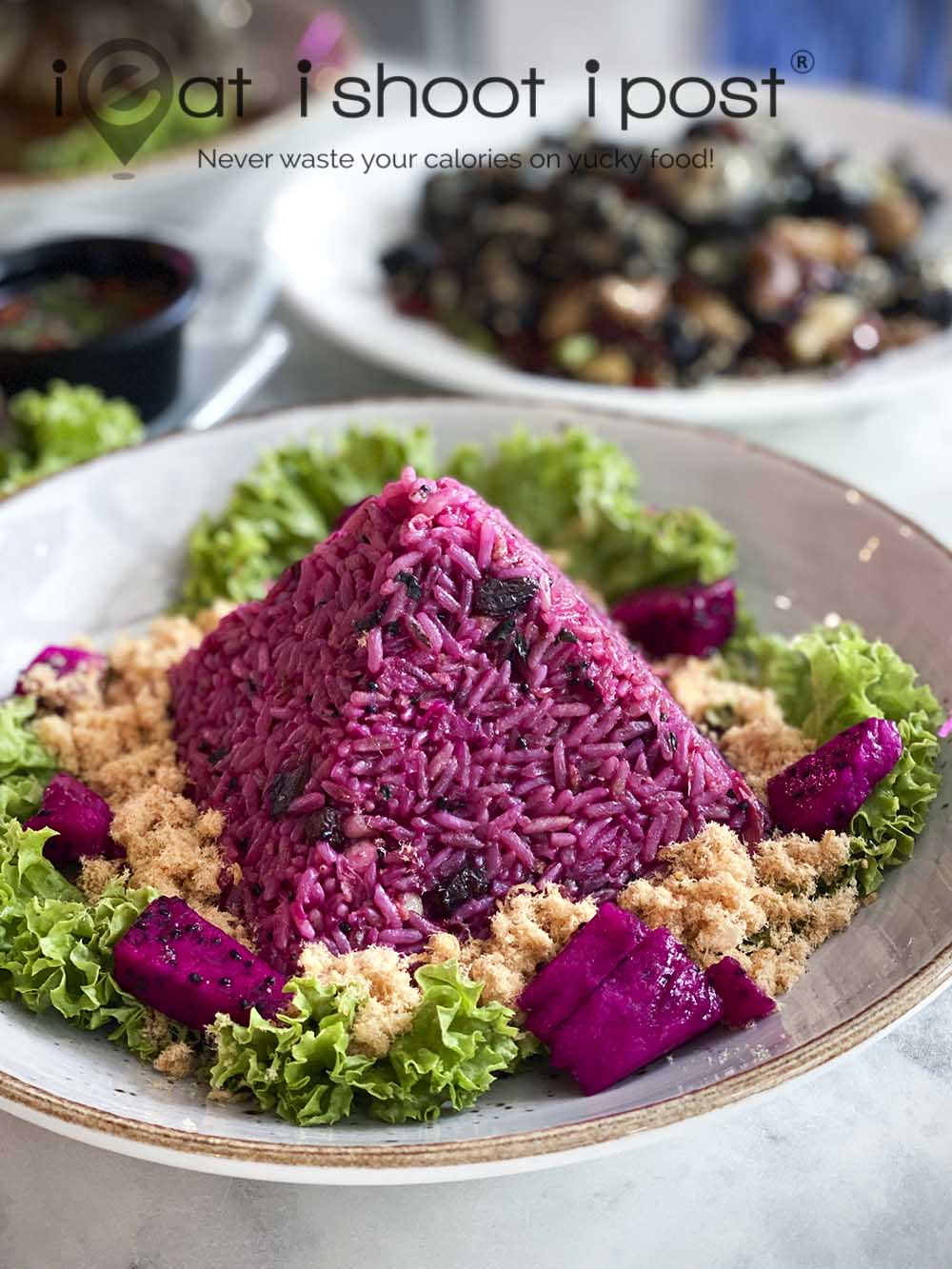 Another dish which is worth recommending is their dragon fruit fried rice which looked quite menacing at first but turned out to be quite enjoyable. If you like Thai Pineapple rice, you will like this! They use chicken rice for the dish so the flavour and texture is excellent and the sweetness of the dragronfruit and raisins go really well with the pork floss! 4.25/5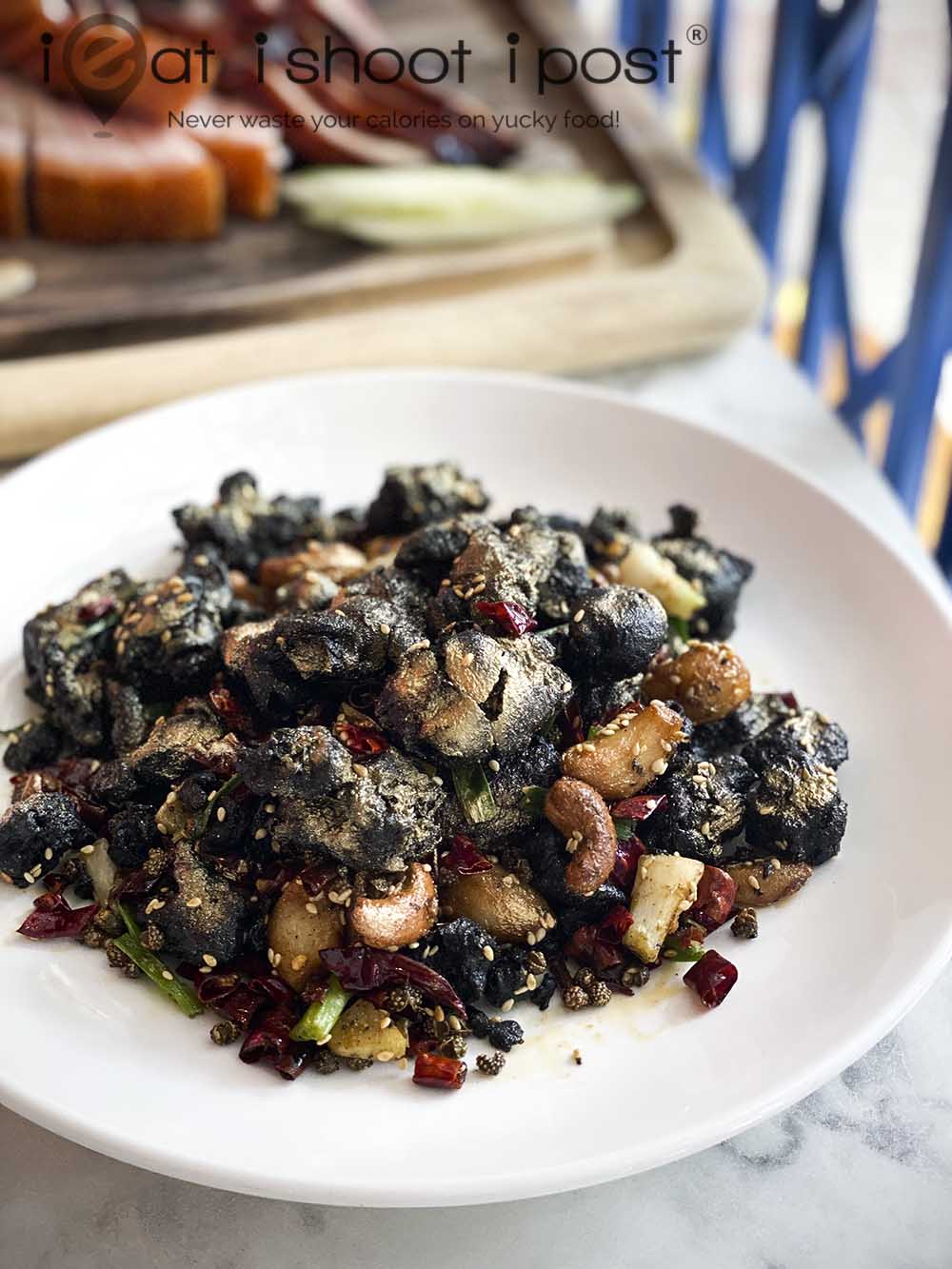 The black and gold mala popcorn chicken is another dish which would make you go "Whaaaat?!". It is essentially a twist on the classic la zi ji 辣子鸡. The flavour is still the same but they added charcoal powder to the batter and dusted it with edible goal. They also serve the normal version which is cheaper, but is less likely to make you go "Whaaat?!". If you have someone to impress, order this, if you just want to fill your tummy, order the normal one! 4/5
Conclusion
Good place to enjoy some really good Cantonese roast accompanied by some modern zi char dishes.
Disclosure
This was a media invite. That means that the meal was hosted without any obligations to write a review.