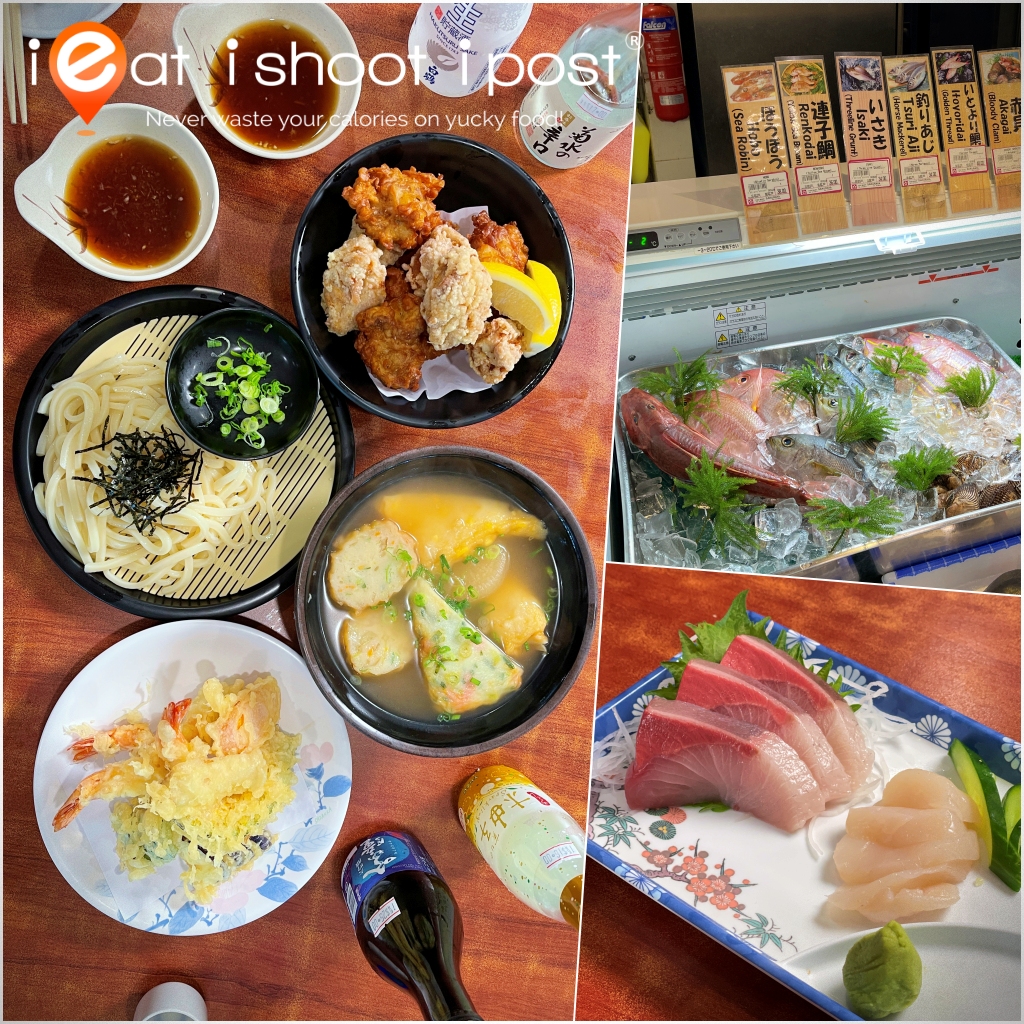 With so many Japanese eateries around these days, we must admit that we've walked past Fish Mart Sakuraya several times and never really thought of going in until we were recently approached to review this Japanese grocer/restaurant that has actually been around Singapore for over 20 years!
This unassuming place turned out to be more than just another Japanese restaurant.  Aside from the casual dining area, there is also a mini-mart stocked with fresh seafood, produce and ingredients from Japan.  But, the real lobang is that you can actually buy sake at supermarket prices and have it together with your sushi with no added corkage charge!  That makes this place one of the most affordable Izakayas in town!
SASHIMI GIVEAWAY!
For the month of March, they are giving away a free plate of sashimi (2 slices of Hamachi and 1 Hotate) for all dine-in customers*! All you need to do is to like and follow their Facebook or Instagram page!
*One free plate of sashimi per table
Fresh Seafood and Sakes at supermarket prices
The fresh fish and seafood you see lining the chillers at Sakuraya are flown in from Japan twice a week on Tuesdays and Fridays from Fukouka.  You can find a good range of white-fleshed fish like your Kanpachi and Hamachi, shellfish, maguro (tuna) and of course everyone's favourite salmon.  Whole fish are sectioned into different parts so you can also pick up fish heads, collars and bones as well as fillets to cook your dishes at home.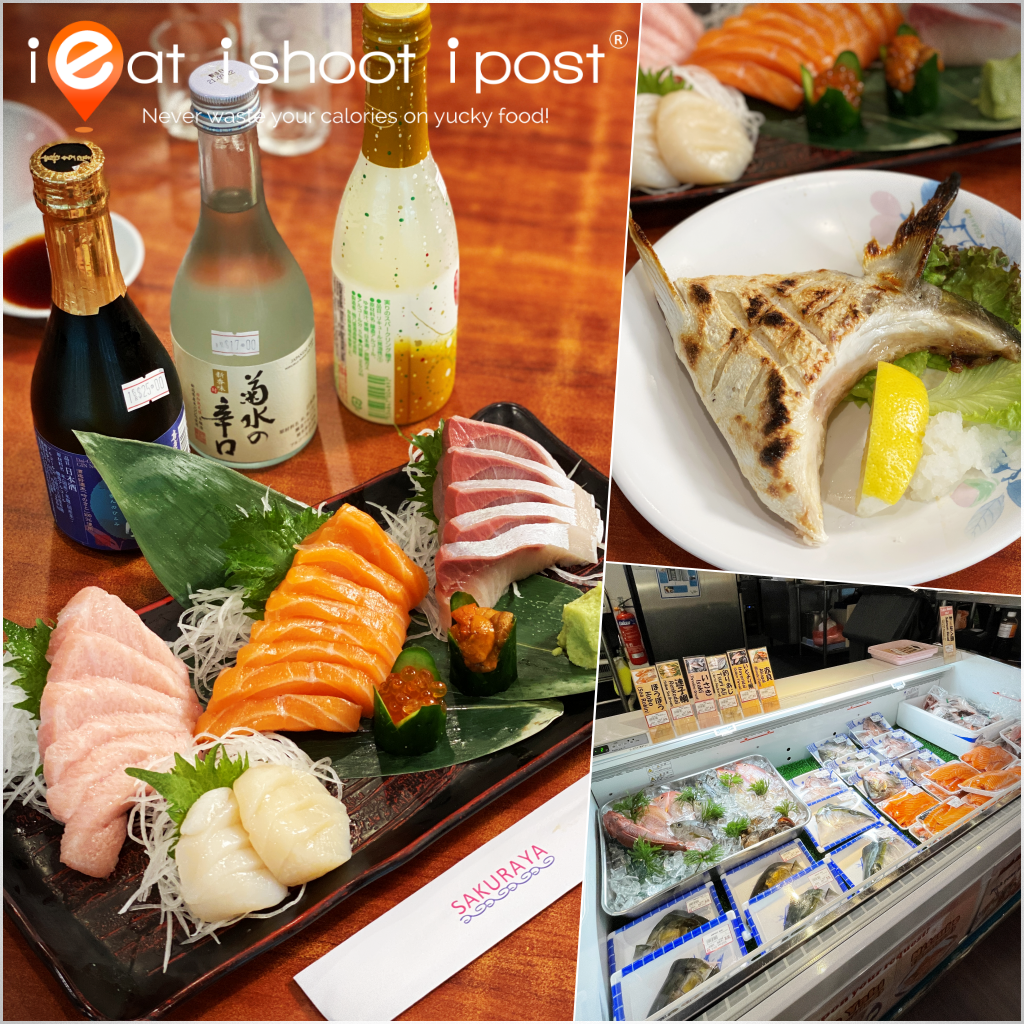 Unlike many other places, you get to pick your fish from the chiller to construct your own sashimi platter. The chefs will slice and plate it without any extra charge.  You can even request for your seafood to be salt-grilled or fried without extra charge too!  You just need to pay $5 if you want it braised or blow-torched.
Tip: If you feel that you cannot finish the entire slab of salmon or Kanpachi, you can always request for the chef to serve half and bring home the rest.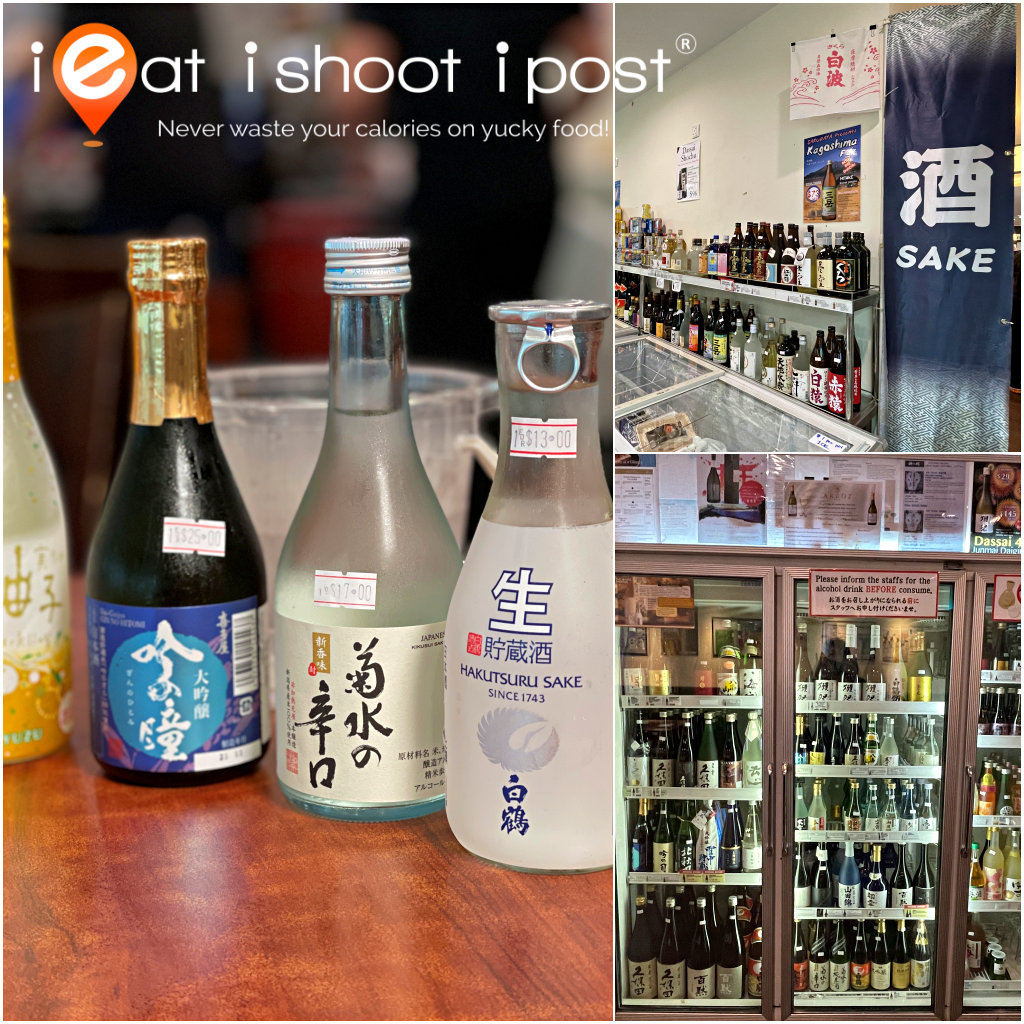 One thing that will bring Lisa back to Sakuraya is their sake! They have a pretty good range of sake from your sparkling, flavoured to your Junmai Daiginjo. They also carry Japanese Shochu. You can get 300ml of sake for from $13 to $30, depending on the polishing level you're looking for. The good thing is you can pick up the sake at supermarket prices and not have to pay any corkage fees to have it there. They will provide the ice-bucket and sake cups.
Japanese Fish Market Vibes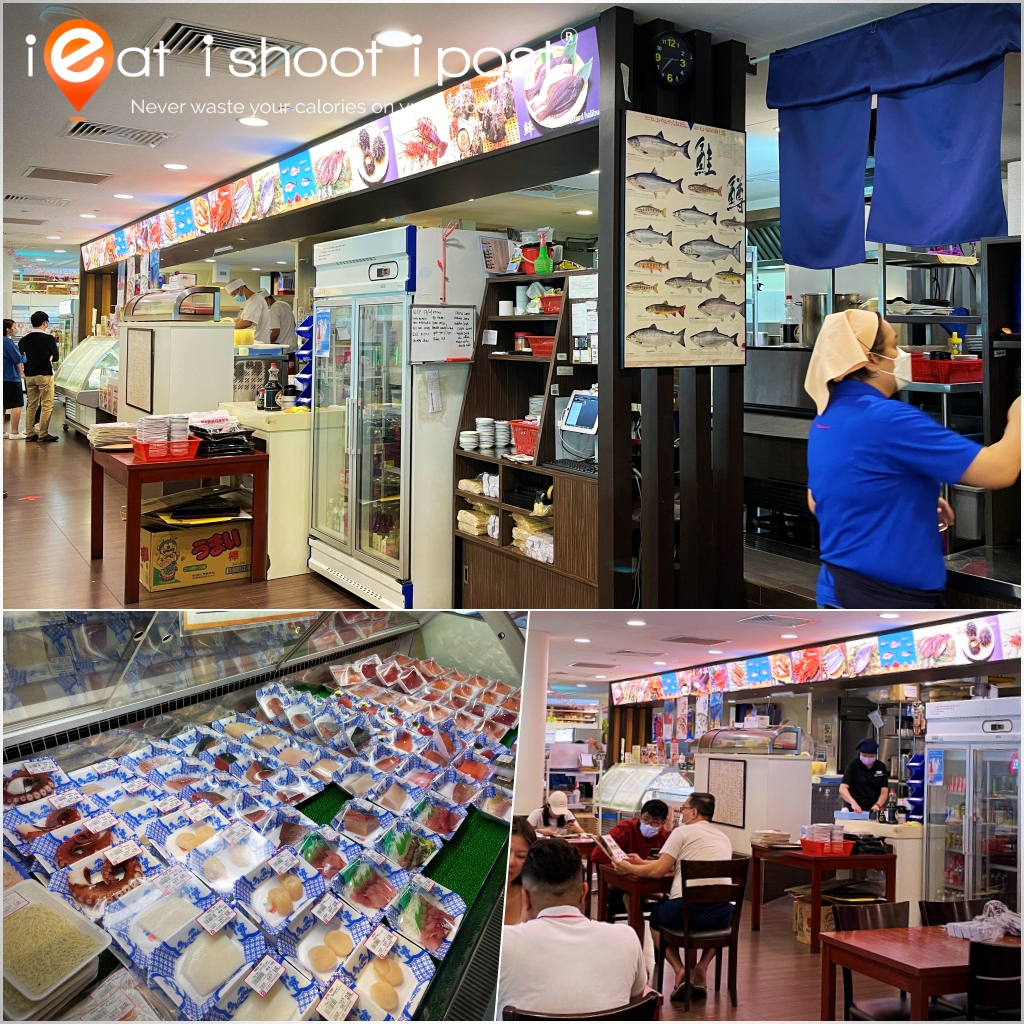 The atmosphere in Sakuraya is that of a Japanese fish market sans the wet floors and make-shift charcoal grills.  During meal times, expect to find people at the chillers choosing their piece of fish, others trying to get a table in the dining area and maybe a child dashing across the restaurant with an ice-cream or snack he'd grabbed from the min-mart or fridge.  I think you can see that it is not the kind of place to go for an intimate dinner for two but more for a casual lunch or dinner with family and friends.
Casual Japanese Dining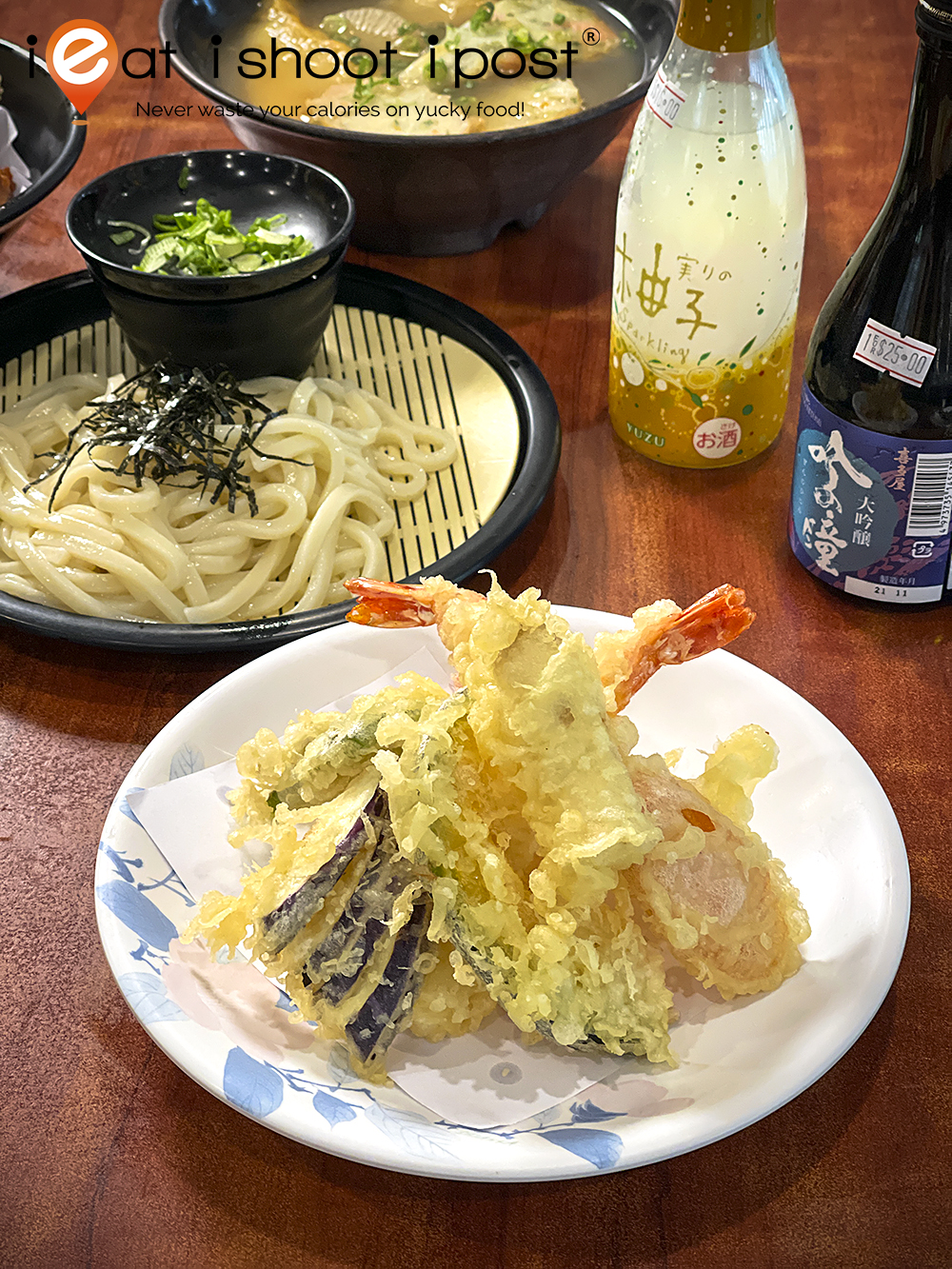 The menu at Sakuraya is pretty extensive. They have everything from sashimis, sushis, rolls, tempura, sobas and ramen to dons and udons. You can even find Chazuke (tea rice) and Oden on the menu. The food is pretty average overall and they are not very strong in the cooked meats department. Nonetheless, they do have a few dishes we wouldn't mind ordering again.
The sashimi is certainly something worth ordering.  As for the sushi, it is pretty much what you can expect from most mass market sushi places.  What is worth ordering is their hamachi collar which you can pick yourself from the counter and have them salt and grill it for you.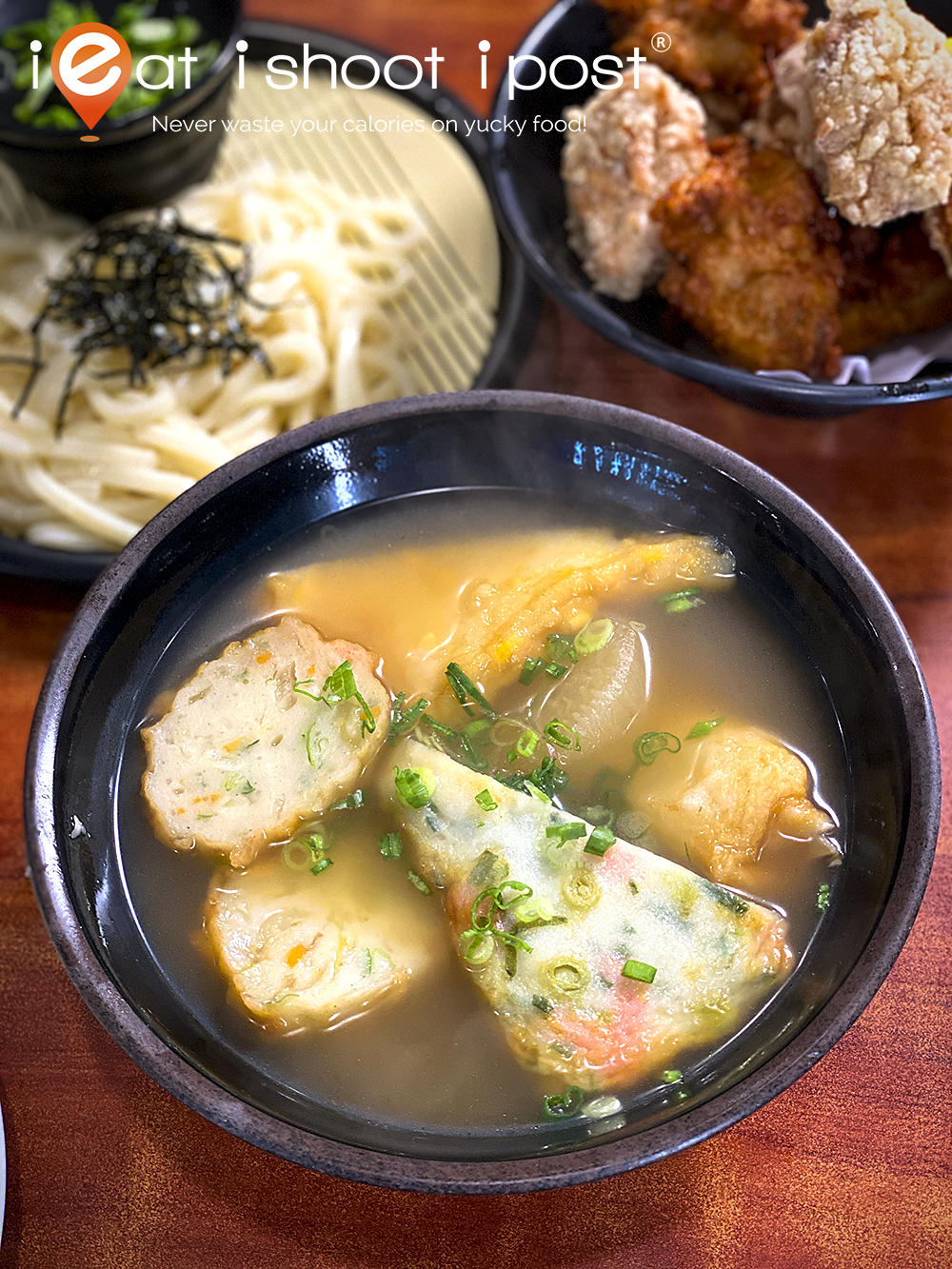 Of the cooked dishes, we feel that the Oden is quite good. At $10, you get 7-8 pieces of Oden including a well cooked piece of daikon that's been soaked in their inhouse dashi. The dashi unfortunately, lacks oomph but the pieces of Japanese Yong Tau Foo are big and generous with the fish paste filling.
Another dish worth ordering is their Chicken Kara-age & Tatsuta-age ($12). The deep-fried chicken pieces are juicy on the inside and the crispy batter on the outside is so tasty, you cannot stop at two.  Between the two, I prefer the Tatsuta as the batter is light and crisp.  You can order it separately.  Remember to ask for mayonnaise to dip in.
A Japanese Grocer First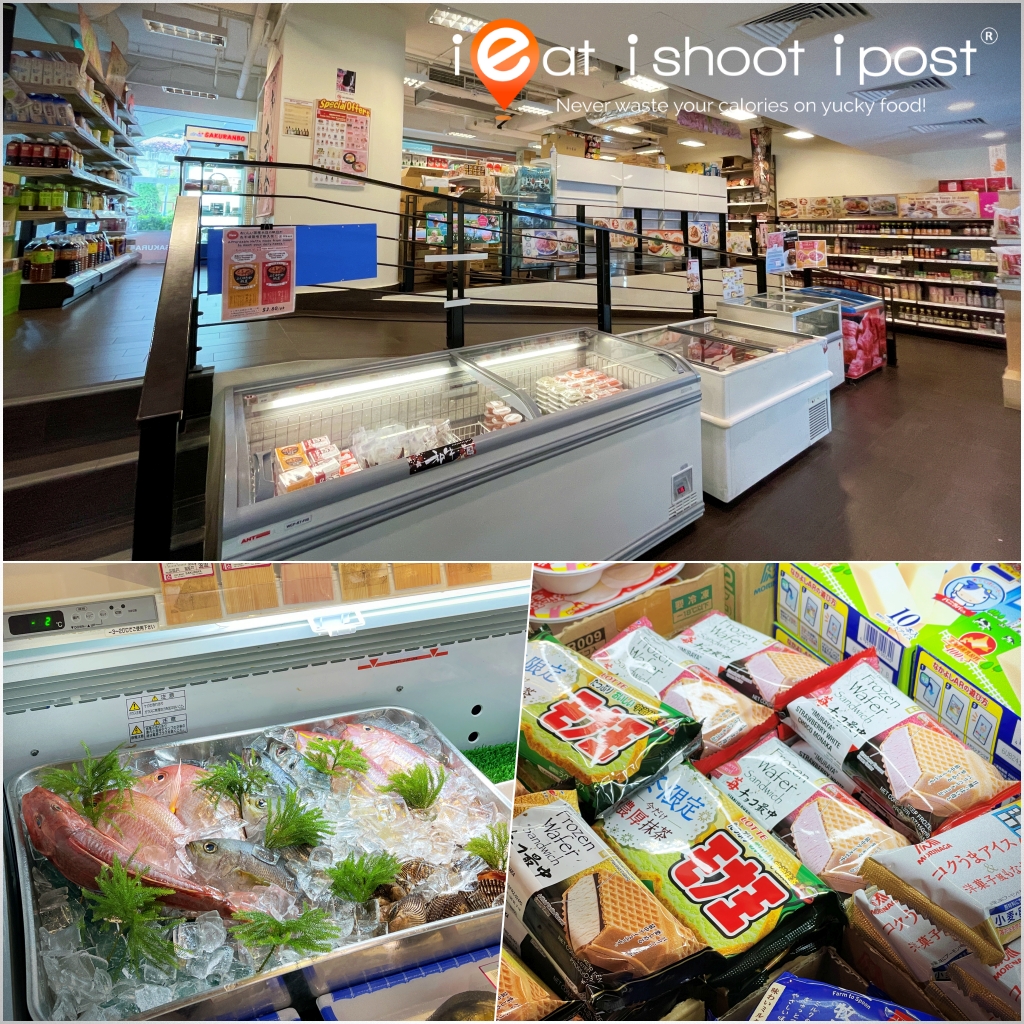 Fish Mart Sakuraya first started as a distributor of Japanese produce and ingredients to Japanese restaurants and supermarkets back in 1987 before starting their first retail store in Bouna Vista in 1998.  That is why, the first thing you see going into any Fish Mart Sakuraya is the grocery section where you can pick up snacks, drinks, sake and ingredients you need for your Japanese dishes.
The mini mart at their West Coast Plaza branch is pretty well stocked with essential Japanese ingredients like rice, soy sauce, hon dashi and hon mirin.  Although many supermarkets also carry these, I managed to find the brands which I actually use all the time which are not usually found at the normal supermarkets. They have a small section of fresh vegetables and chilled/frozen meats like Japanese pork.  There is quite a big section dedicated to your favourite Japanese snacks, drinks and treats like Daifuku and wafer ice cream which are a real treat for the kids!
Their first foray into the restaurant business started in 2003 with the first branch at West Coast Plaza. They are now 100% focused on growing their "your local Japanese grocer/eatery concept" across Singapore with 4 outlets now located at Anchorpoint, Parkway Parade, Seletar Mall and West Coast Plaza.
March 2022 Giveaway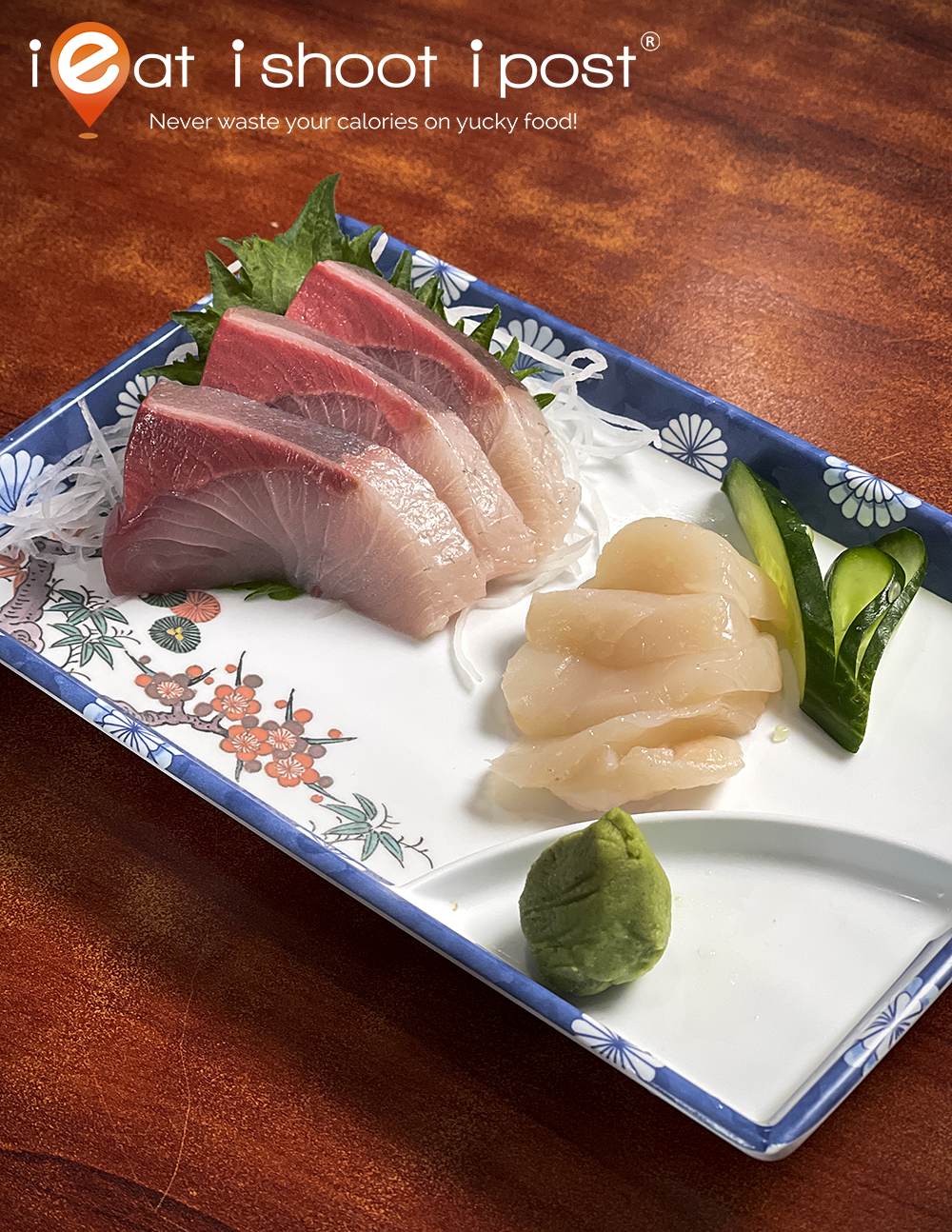 For the month of March, they are giving away a free sashimi platter* (3 slices of Hamachi and 1 Hotate) for all dine-in customers! All you need to do is to show them that you've liked and are following their Facebook or Instagram page!
*one plate for table
Conclusion:
Check out Fish Mart Sakuraya to replenish your supply of Japanese ingredients and while you're there, have some reasonably priced Japanese fare, fresh sashimi and enjoy them with some sake at supermarket prices!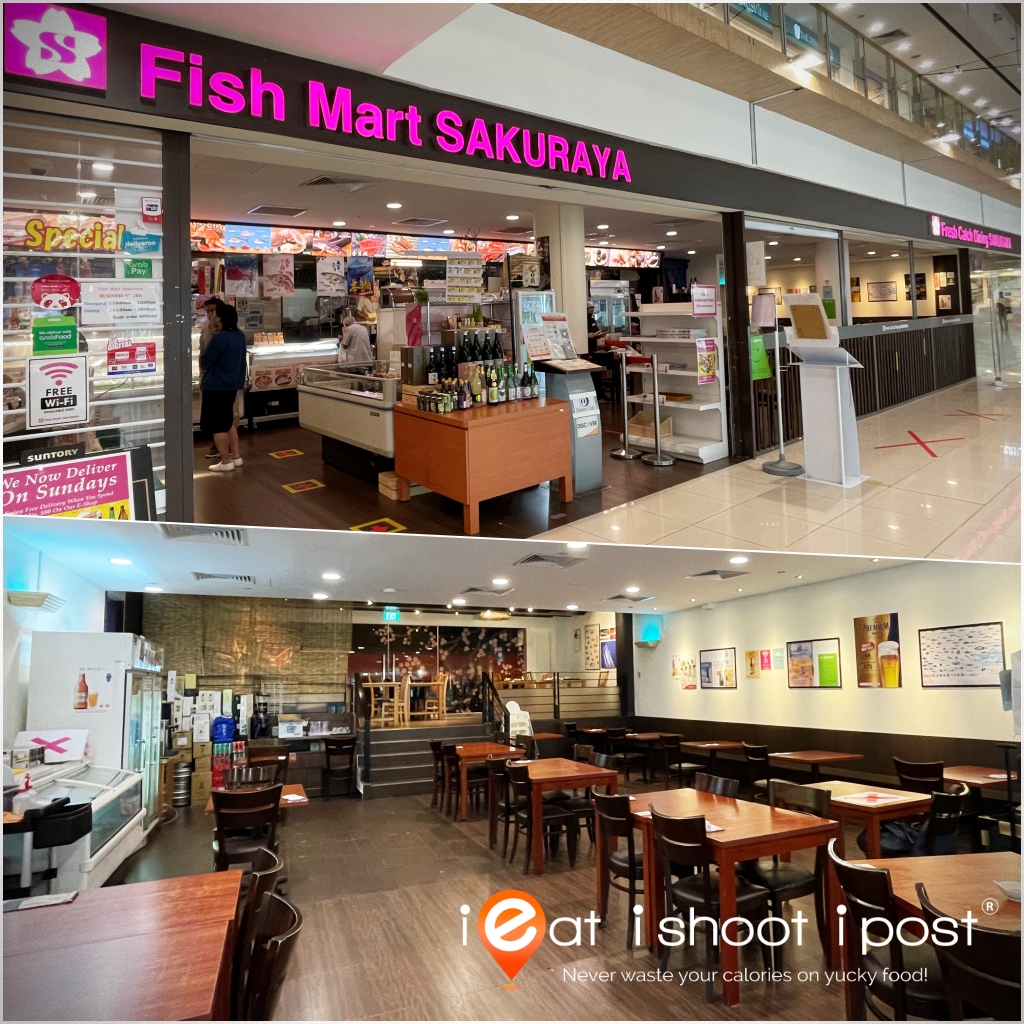 Fish Mart Sakuraya Anchorpoint
370 Alexandra Road#01-32 Anchorpoint, Singapore 159953
Tel: 6474 2495
Shop Daily: 10:30am-10:00pm
Dine Daily: 11:30am-10:00pm ( Last order 9:00pm)
Fish Mart Sakuraya Parkway Parade
80 Marine Parade Road#B1-84D Parkway Parade, Singapore 449269
Tel: 6345 4714
Shop Daily: 10:30am-10:00pm
Dine Daily: 11:30am-10:00pm ( Last order 9:00pm)

Fish Mart Sakuraya Seletar Mall
33 Sengkang West Avenue #02-01 The Seletar Mall, Singapore 797653
Tel: 6214 3736
Shop Daily: 11:00am-10:00pm
Dine Daily: 11:30am-10:00pm ( Last order 9:30pm)

Fish Mart Sakuraya West Coast Plaza
154 West Coast Road#B1-50/51/52 West Coast Plaza
Singapore 127371
Tel: 6773 6973
Shop Daily: 10:30am-10:00pm
Dine Daily: 11:30am-10:00pm ( Last order 9:00pm)
Disclosure: this post is written in partnership with Fish Mart Sakuraya