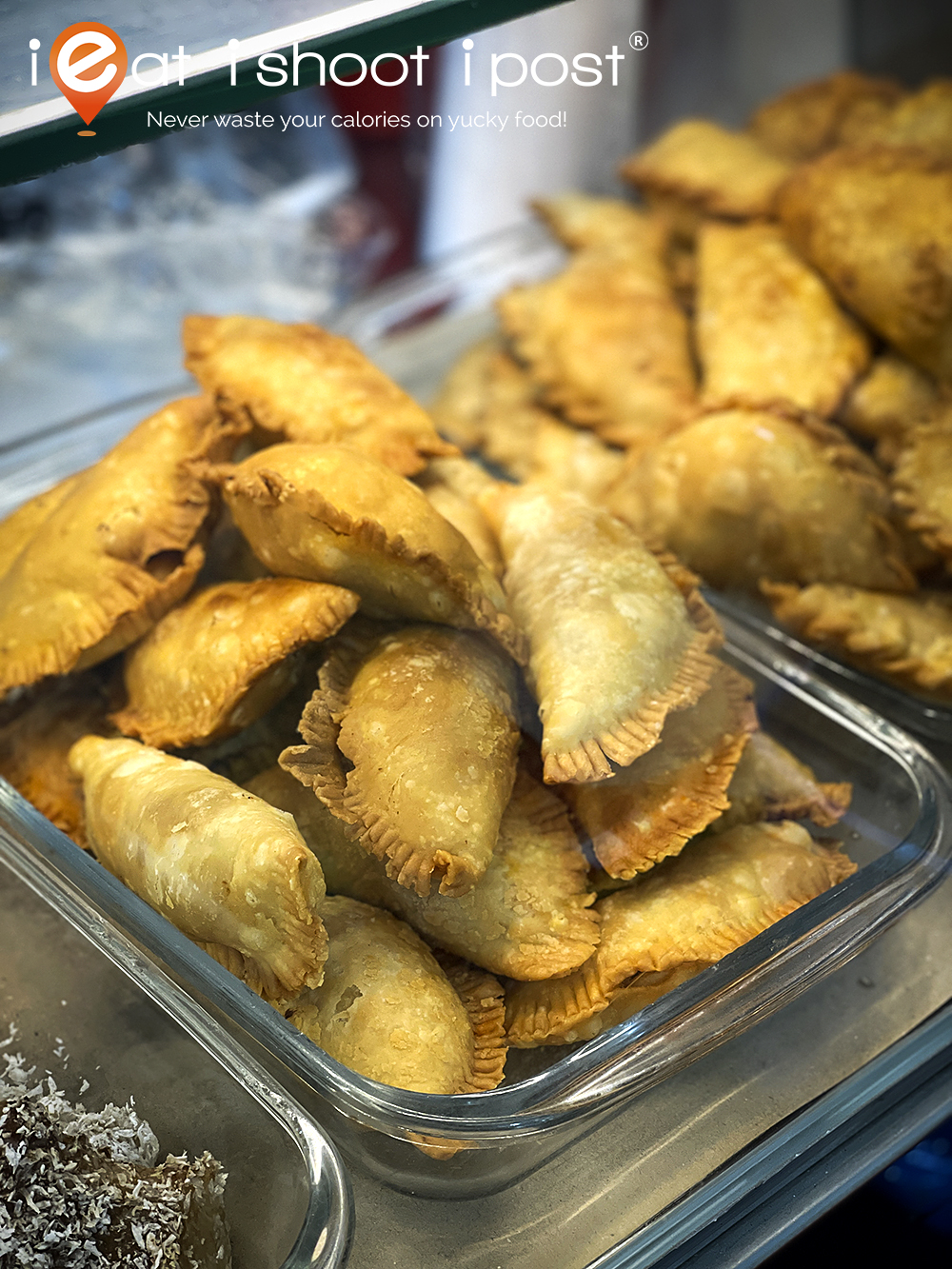 By Lisa
I was in Sembawang recently to pick up a loot when the hubs alerted me to this Epok Epok stall nearby. His directions were a little sketchy as he was only given an address by Chef Bob who recommended this place. I was kinda expecting to find a stall inside some old shophouses but finally found them in a mixed development residential mall called The Brooks I.
I was in luck to find Mak Cik still making epok epok and frying them when I arrived. According to Chef Bob, she's a bit of an  epok epok maestro and has been doing this for decades! She had two flavours – potato and sardine and was expertly rolling out the dough, filling it with curried potato and a slice of hard-boiled egg before crimping the edges using the traditional curry puff folding technique which is the way of denoting this as epok epok kentang! Epok epok sardin, on the other hand are crimped with a fork.  This way of differentiating the two flavours is a practice that is common knowledge in our local context.  How long it's been practiced is uncertain.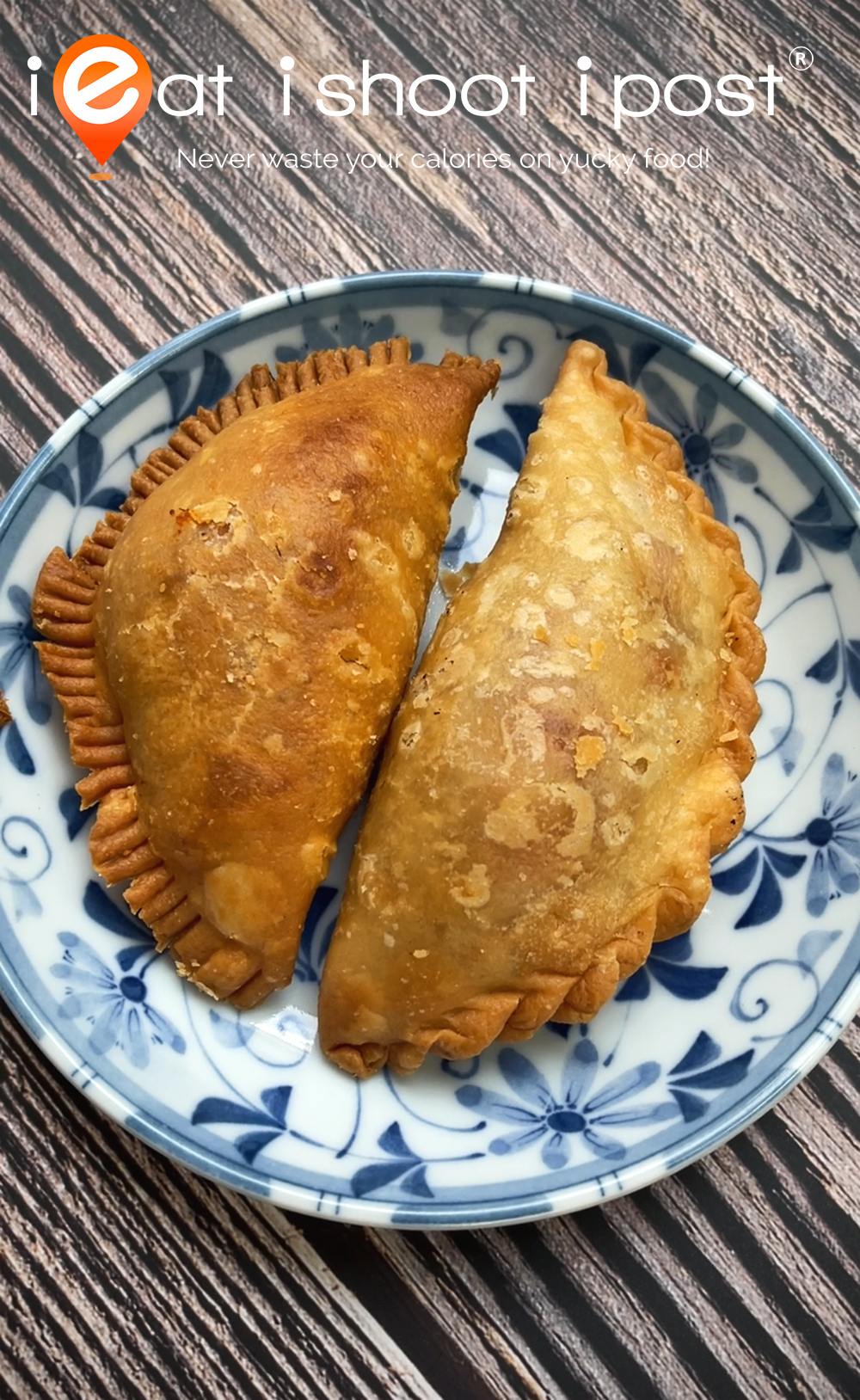 In case you think Epok Epok and Curry Puffs are synonyms, Seetoh of Makansutra will be up in arms with you on this matter. According to his research, the epok epok is probably a variation of the Portgugese empanada brought by the Portgugese in Malaya in the 1500s, while the curry puffs are a result of British influence.
I like how the epok epok are packed individually in brown paper bags so you can pick up and eat them without dirtying your hands and its also easy to pass it to friends and family. We brought ours home and enjoyed them after reheating in our countertop oven.
The pastry was good, it was nice and crispy without being too oily. The epok epok kentang was nice, although we've had better. 3.5/5 The epok epok sardin on the other hand was well worth a trip. The crust is super crisp and goes so well with the sardine filling. 4.25/5
My Malay is practically non-existent, so all I got from speaking with pak chik was that they have been selling epok epok for 50 years at another location where they were opened only at night and only moved to the present location almost 2 years ago. The high rental of the previous location was the reason for the move, which he recalled somewhat regretfully.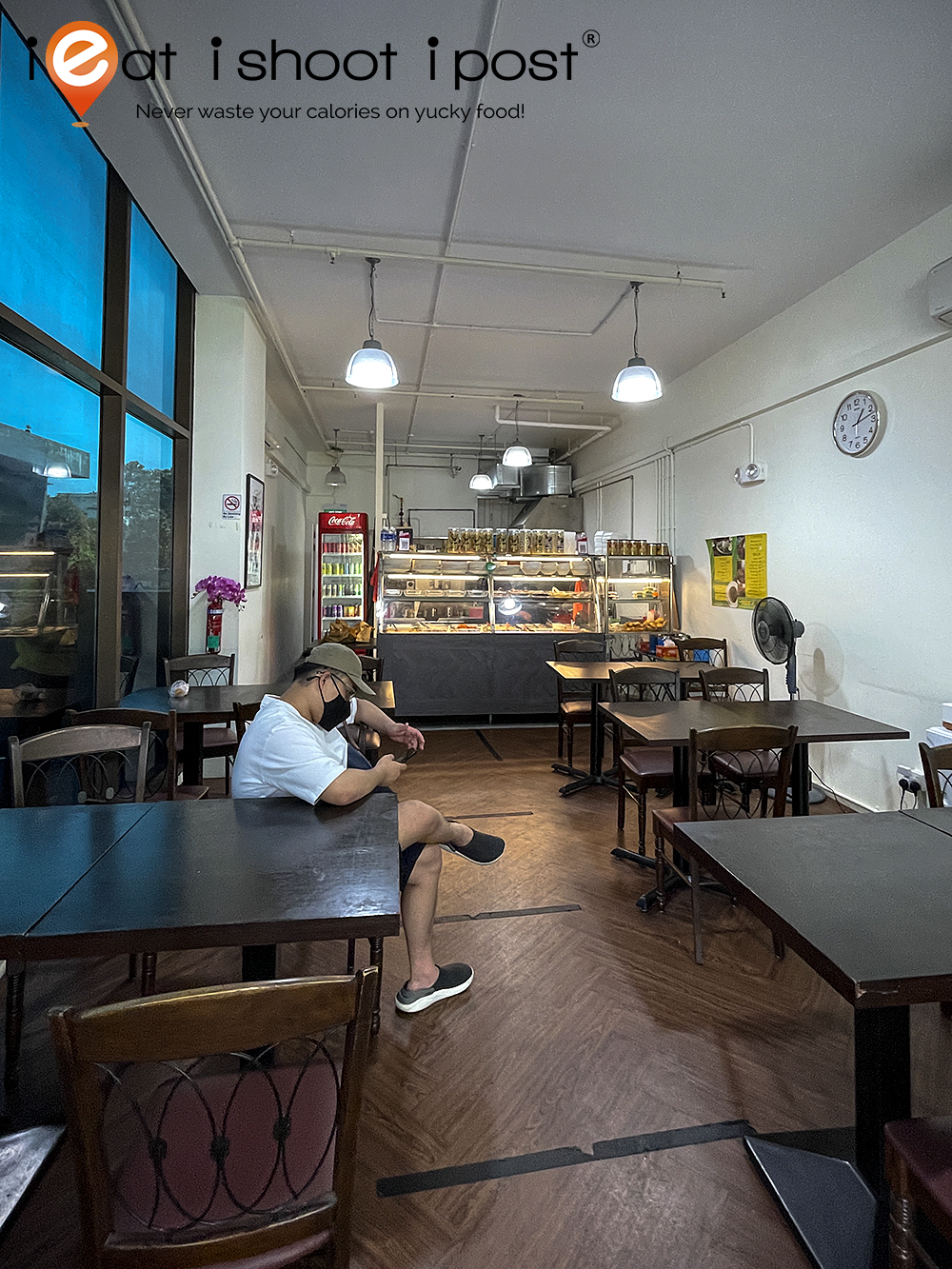 They also sell nasi padang and other kuehs but I didn't get to sample though I'm told (by them) that their beef rendang is very popular. I'll have to try during my next visit up north.
Conclusion:
The Sardine Epok Epok is pretty good and is worth making a bit of a detour when you're in Sembawang to pick up some nice crispy hand-made Epok Epok at $1 each.