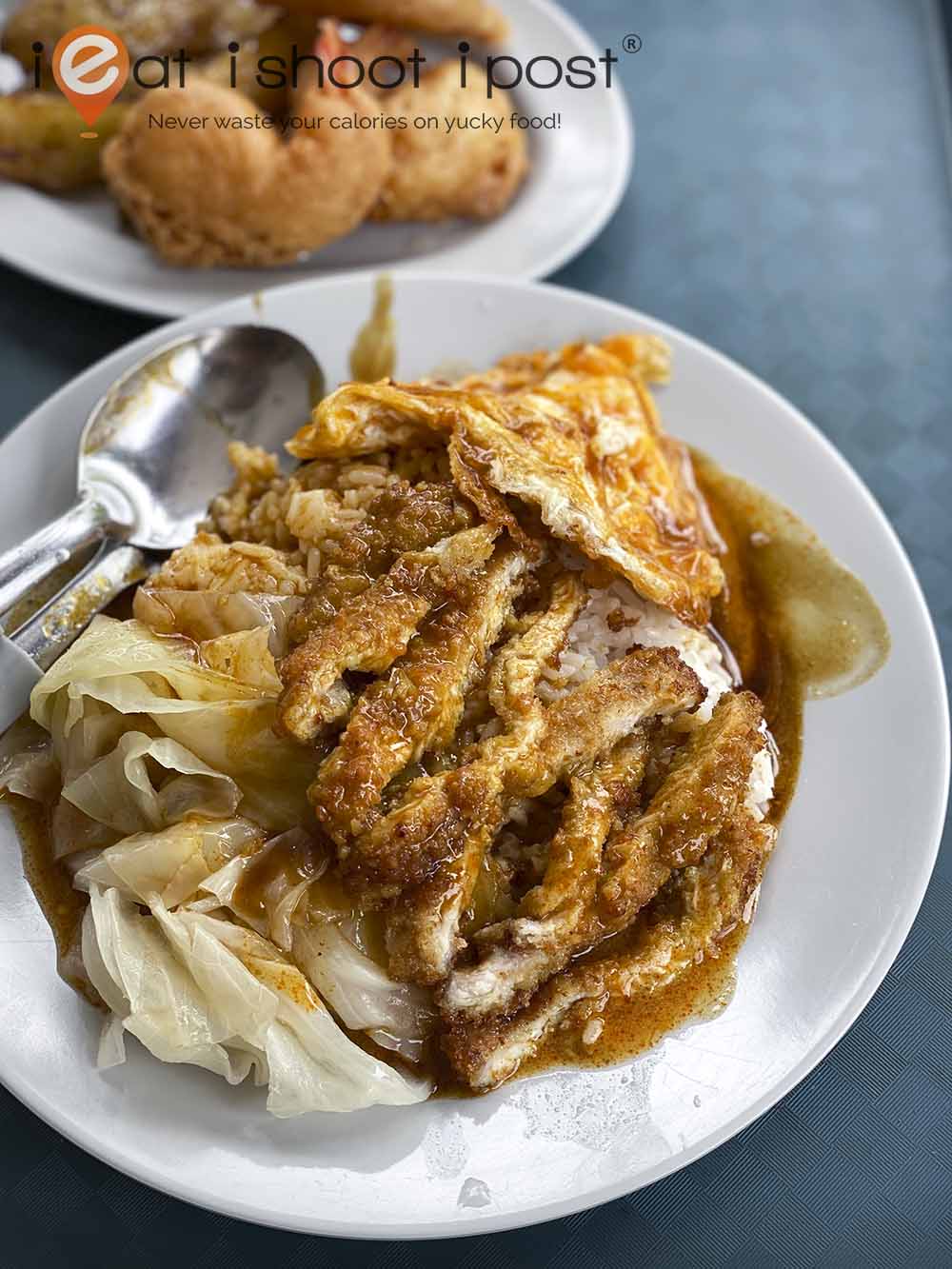 I have been extolling the virtues of our Hainanese Curry Rice ever since I started this blog and I am glad that this iconic Hainanese dish is starting to get the recognition it deserves!  In recent years, there have even been eateries like British Hainan and Hainan Story that have opened up to serve this dish as well as many other smaller joints like our stall today.
The Hainanese-style chicken curry is one of those unique dishes which is so popular yet so underrated.  The problem is that it is a dish that is not strictly a hawker dish as most of us would have probably had it at home.  It is a regular feature at many a buffet and catering events like weddings as well as less joyful occasions where the phrase  "jiak kali koi" (eat curry chicken) is a euphemism for attendance at particular gatherings you rather not mention.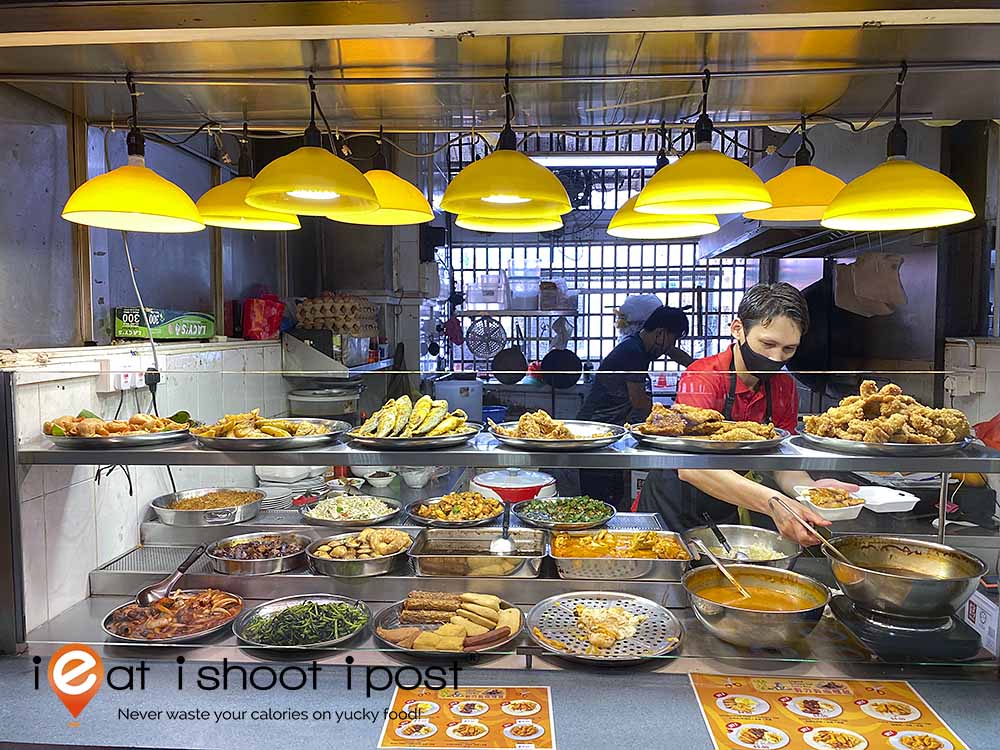 You can find chicken curry served at almost all Economic Rice stalls, but that doesn't necessarily qualify them to be called Hainanese chicken curry.  The difference is very subtle.  True Hainanese curry chicken aficionados claim that the blend of curry spices is different, but the biggest difference to me is the addition of potato starch to the gravy such that it becomes rather thick and gooey.  The gravy should be able to drape over the rice rather than soak into it.  The other dishes like lor bak (braised pork), chap chye (stewed cabbage), fried pork chops and wok braised charsiu should also be present to qualify as Hainanese Curry Rice.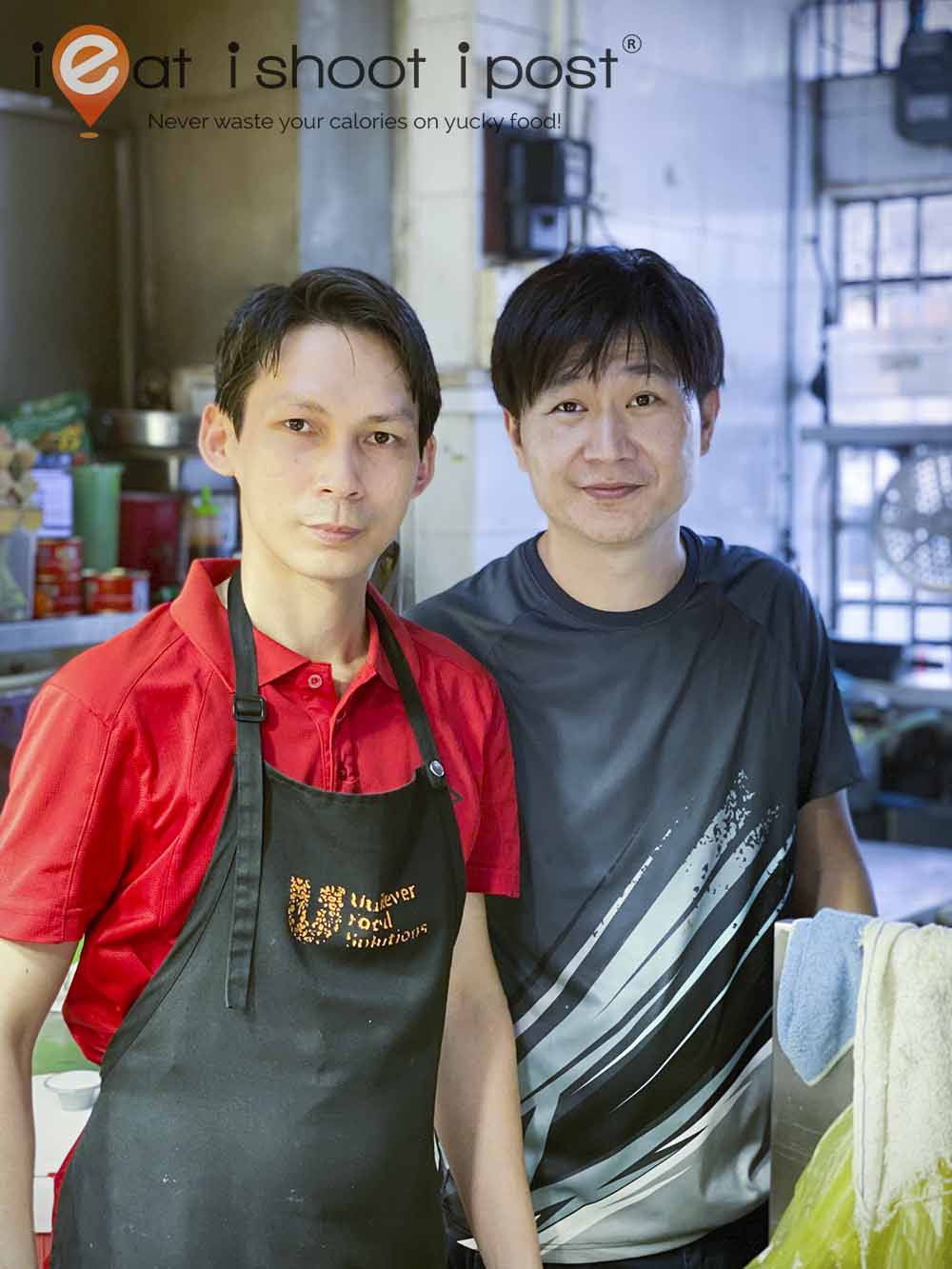 I chanced upon Legend Scissor Cut Curry Rice while searching for something to eat around Yishun.  When I learned that the stall was operated by two youngish men, one who had been a Chef at the now-defunct Santi restaurant,  it didn't take much more convincing that it was a stall I needed to visit.  I had to see what the chef of a high-end Spanish Celebrity Chef restaurant would do to the humble Hainanese Curry Rice.
It turned out that Chef Chon Joon was not the one cooking.   The cooking was done by his partner Chai Chin Tek.  Both men had known each other in Kuching before they came to Singapore for work.  While Chef Chon Joon went into European fine dining, Chin Tek found work at various economic rice stalls.  However, when you eat the dishes, you can definitely see the influence of a trained chef on the dishes.  The most obvious was the use of Japanese panko for the fried pork chops which were nice and tender while the crust is light and crispy.
The chicken curry recipe come from Chin Tek's mother-in-law who is the only Hainanese factor in the endeavor, both men being Hakka.  The curry was quite mild, but fragrant and tasty.  It was bright with the aroma of freshly ground lemongrass and blue ginger, but just failed to cross the threshold of addictability for me.  The chap chye was very nicely done.  The cabbage was tender without being mushy and had the right amount of goo.  The braised pork belly had sold out by the time I arrived so I didn't get to try it.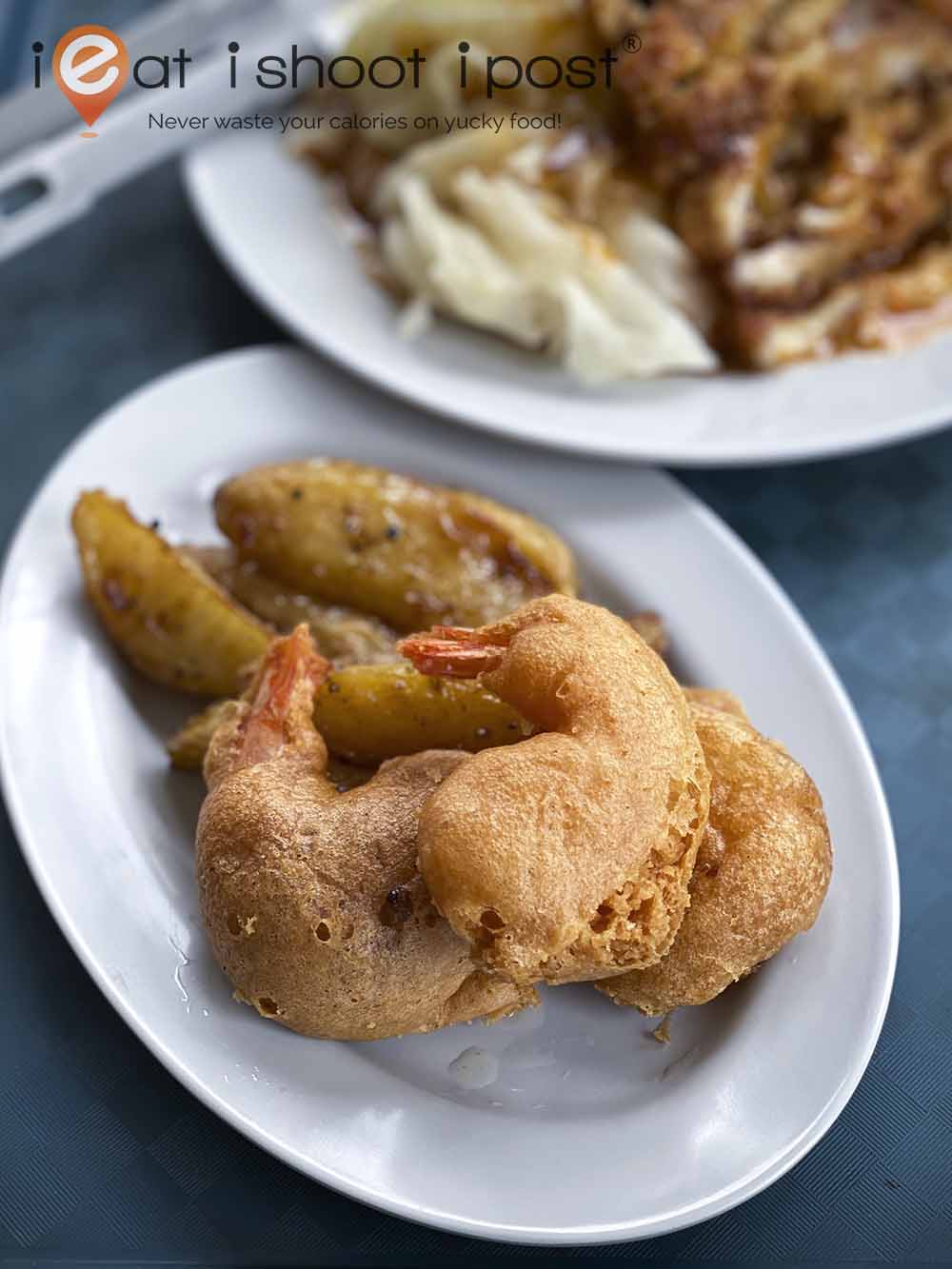 The prawn fritters are the classic puffy version which I grew up with.  The flavour of the batter was very good but it wasn't crispy by the time I ordered it.  I think they would be great if they had just come out of the fryer.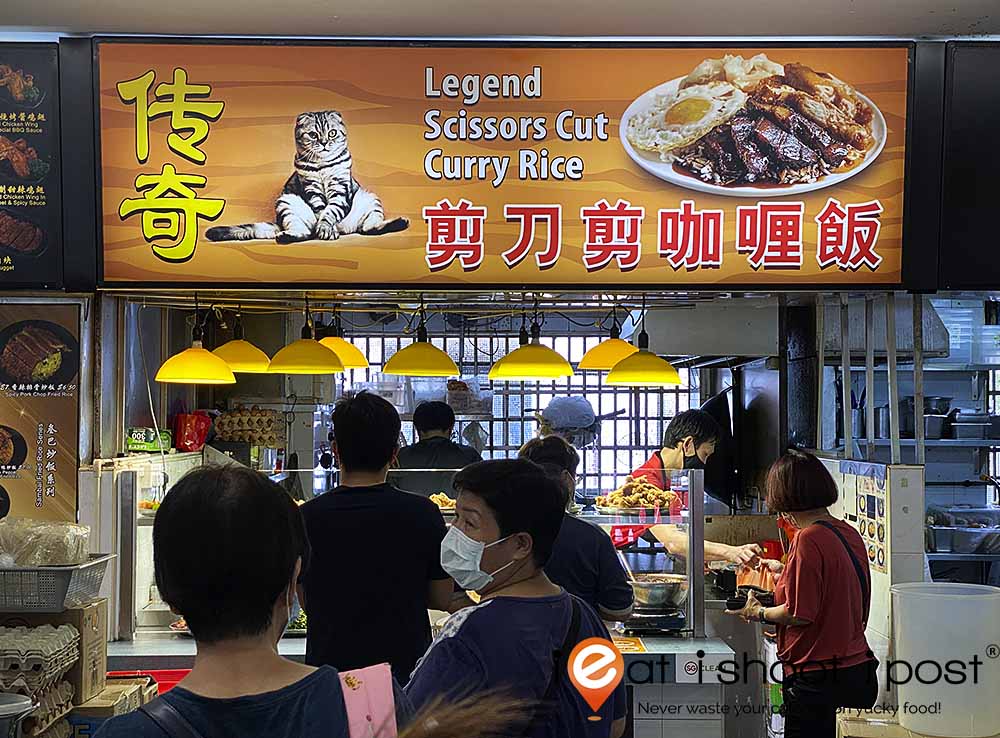 Conclusion
Good to see Hainanese Curry Rice getting popular again!  This new generation stall has really put Hainanese Curry Rice on the map in the Northern part of Singapore.  The curry rice was very good overall, although they do have a way to go if they want to be ranked up there with the likes of Hainanese Curry Rice Legends like with Beo Crescent and Loo's Hainanese Curry Rice. 4.25/5