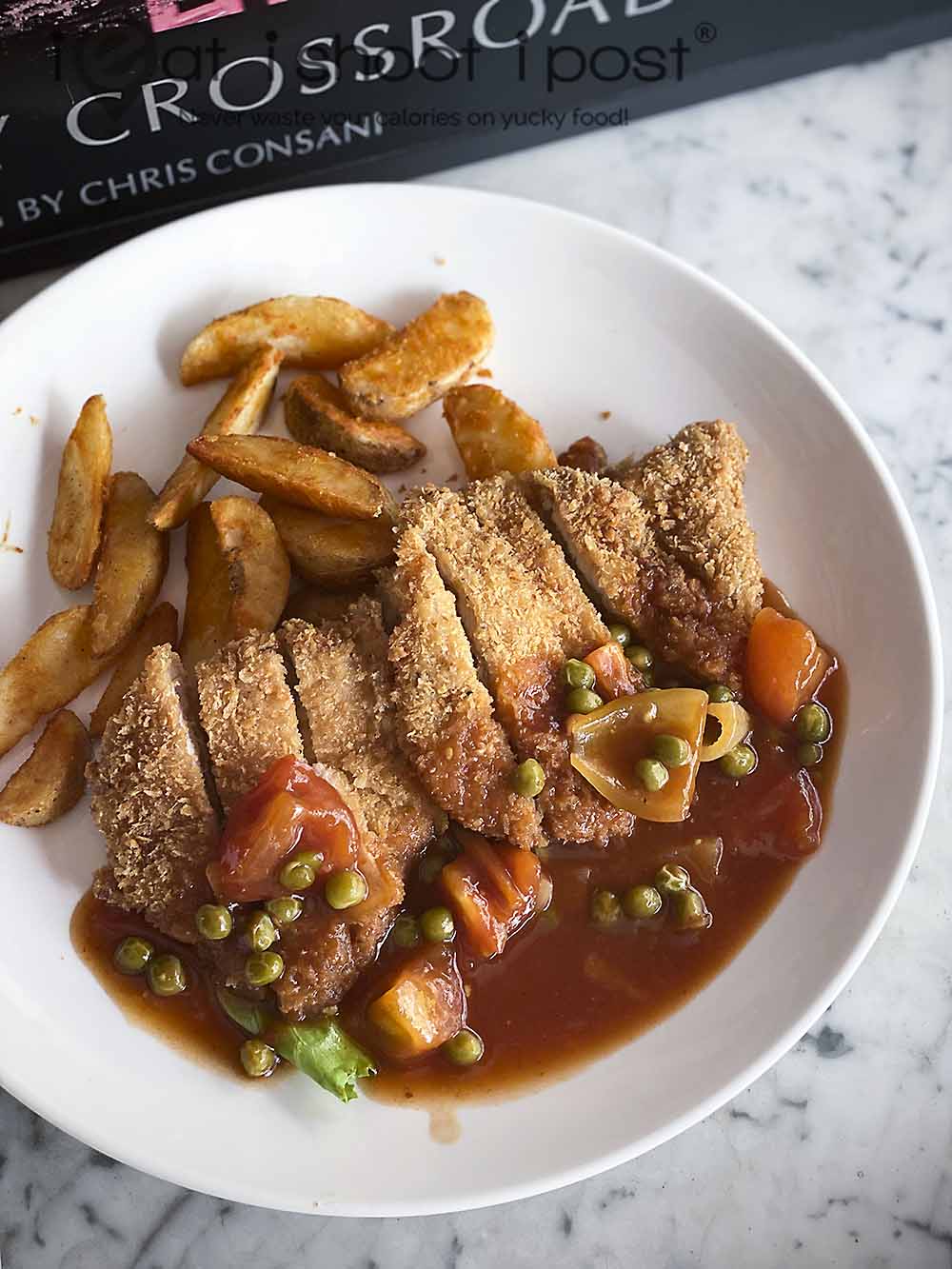 This little oasis of chaos in Joo Chiat is a nice escape from the orderliness of modern Singapore and is the perfect spot for the members of the Hainanese clan association to conduct a lunch meeting!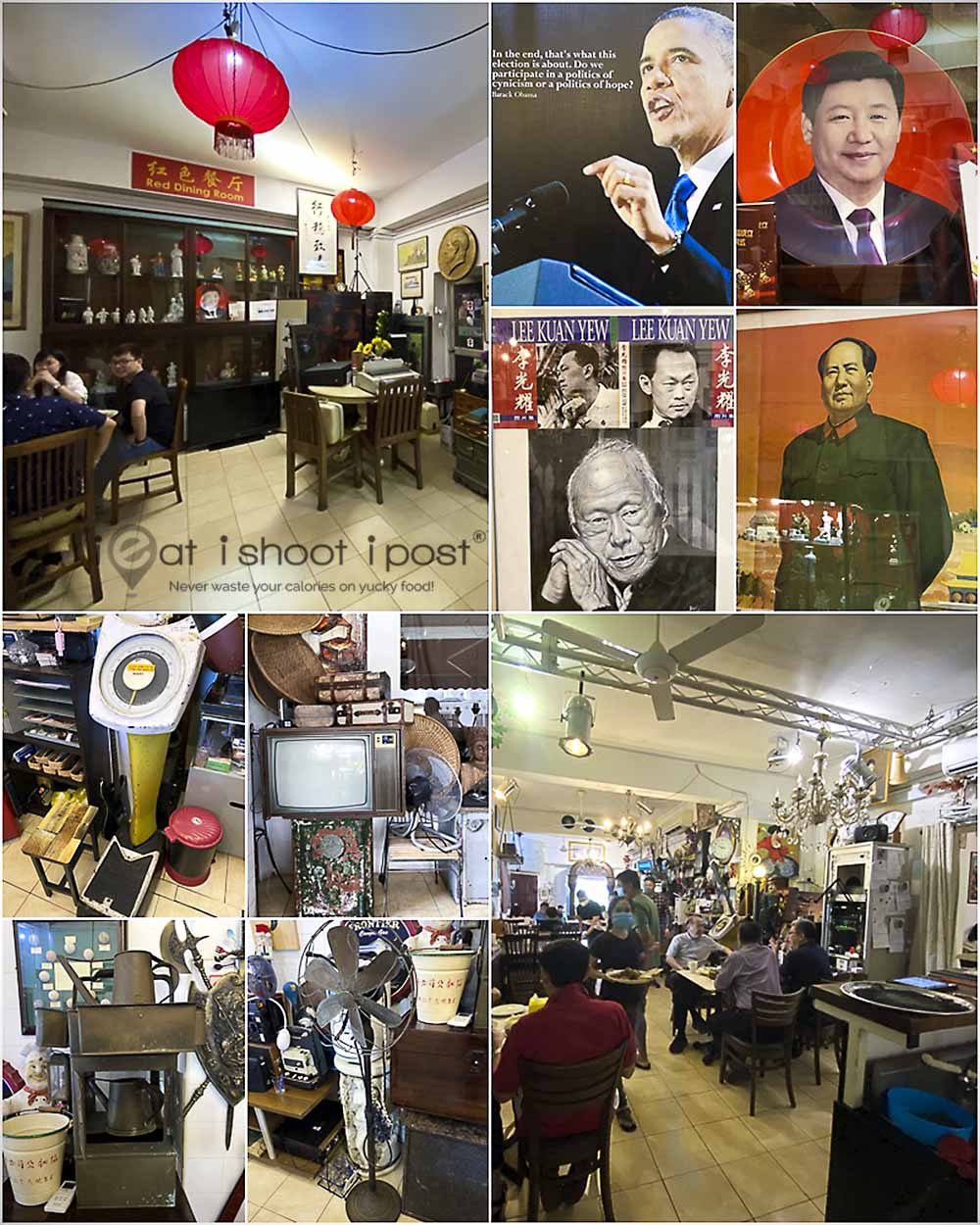 I have known about them since they first opened a few years ago. But at that time, the fledgling eatery was just trying to find its wings.  I am glad to report that they have since been soaring along quite well and have even opened a 2nd branch at Kallang Way.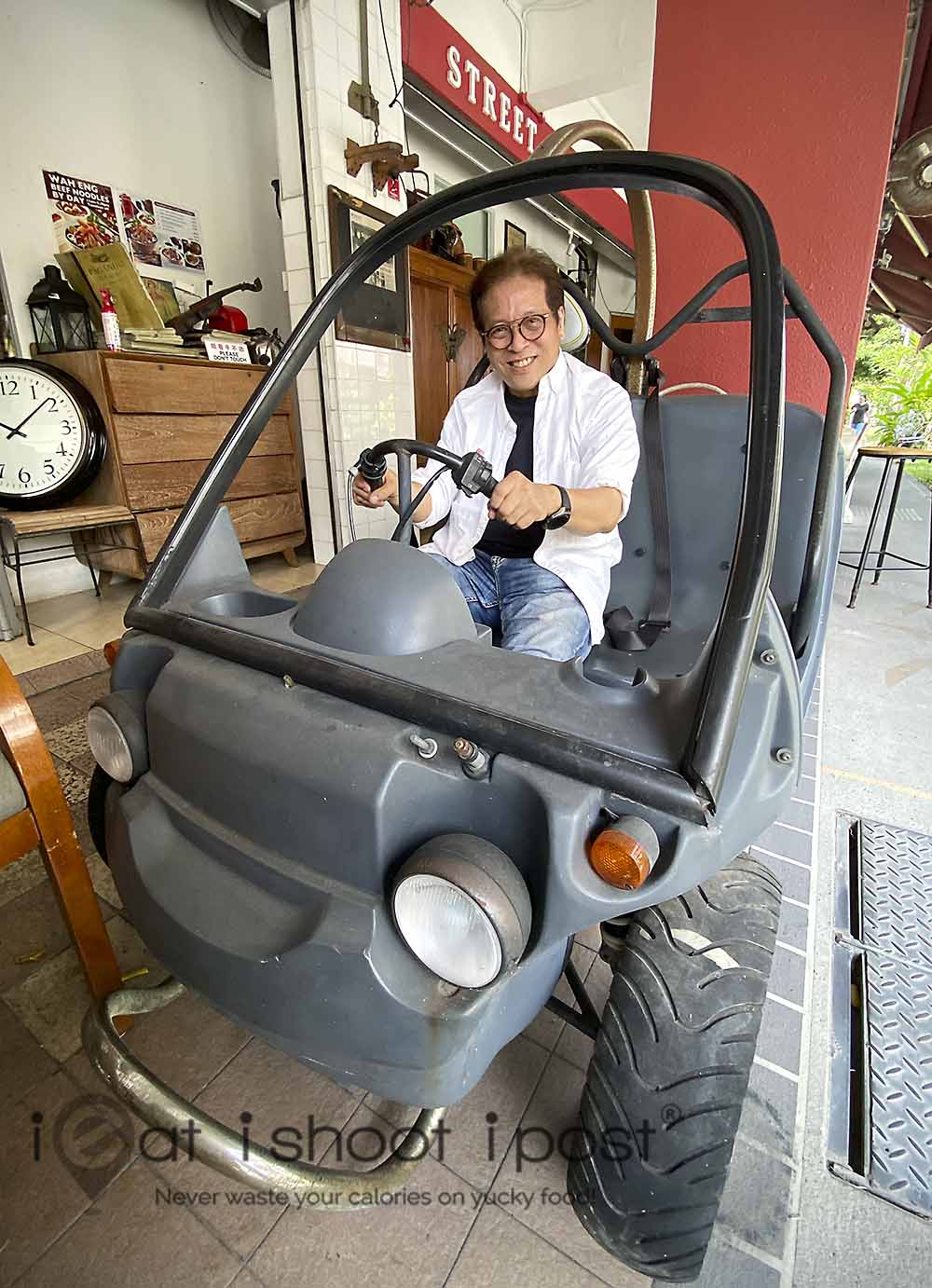 The man behind the eatery is Frederick Puah who grew up in the servant quarters of a classic black and white British Colonial House.  His father had worked as a cook in a British Household and he grew up eating the type of Hainanese inspired western cuisine that he now serves at British Hainan.
Now that you know his background there are no prizes for guessing why he named his restaurant British Hainan.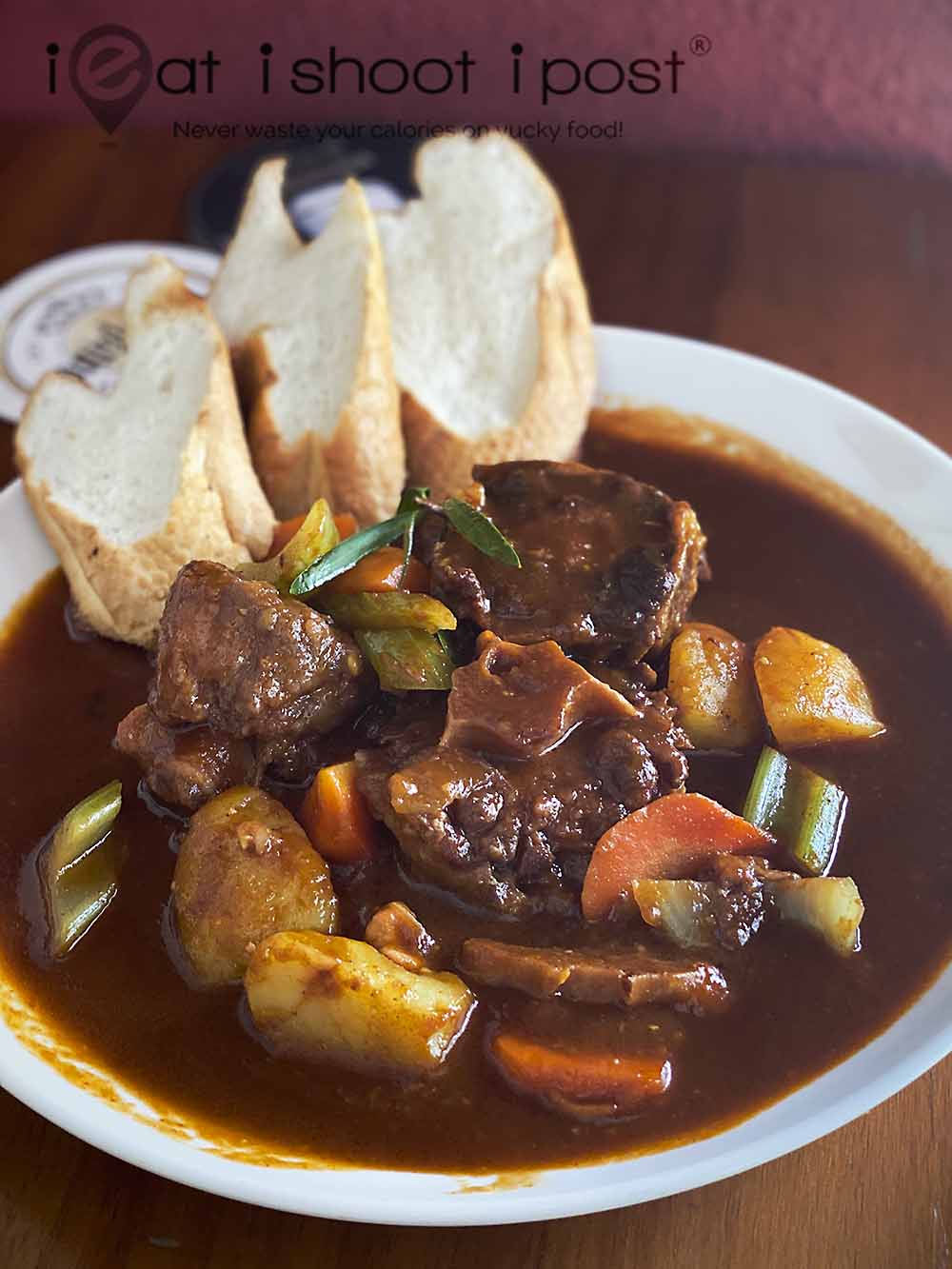 They are famous for their Hainanese style pork chop and oxtail stew which are the classic signature dishes at old school (and fast disappearing) Hainanese Coffee Houses like Prince Coffee House.
I like their pork chop $14.90 nett.  The pork is tender and crisp with a light coating of bread crumbs and served with a classic tomato sauce that has been thickened with sweet potatoes.  Frederick tells me that sweet potatoes were abundant while he was growing up and it was his dad's style of using sweet potato puree to thicken most of the sauces instead of starch.  Not mindblowing, but very satisfying comfort food.  4.25/5
Their oxtail stew $29.90 nett is nice and tender but I felt it just lacked that punchy, beefy flavour. Still, this dish is not easily found nowadays and so if you have a hankering for oxtail, you know where you can find it! 4/5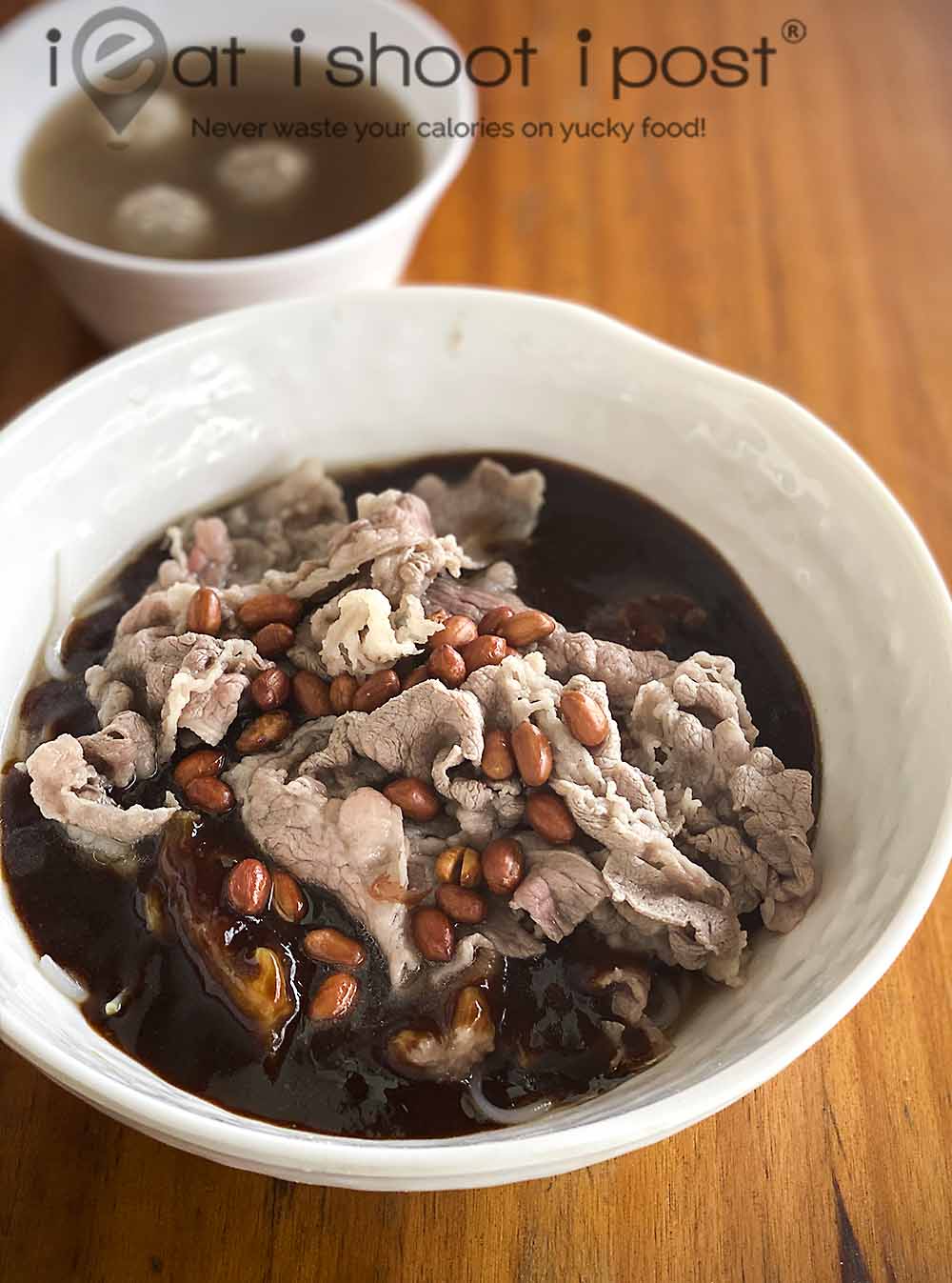 The beef noodles were a very pleasant surprise. They have a collaboration with Wah Eng Beef Noodles who trace their lineage back to 40's on Bain St. In the 70's and 80's they operated out of a coffeeshop along South Bridge road opposite the now defunct Odean threatre and subsequently moved to Scotts Picnic.
You have a choice of their normal beef noodles or you can opt to upgrade to the Australian or Japanese Wagyu.  I had the Australian Wagyu $17 nett which really transported me back the heydays of Scotts Picnic except that the beef is even better now!  4.5/5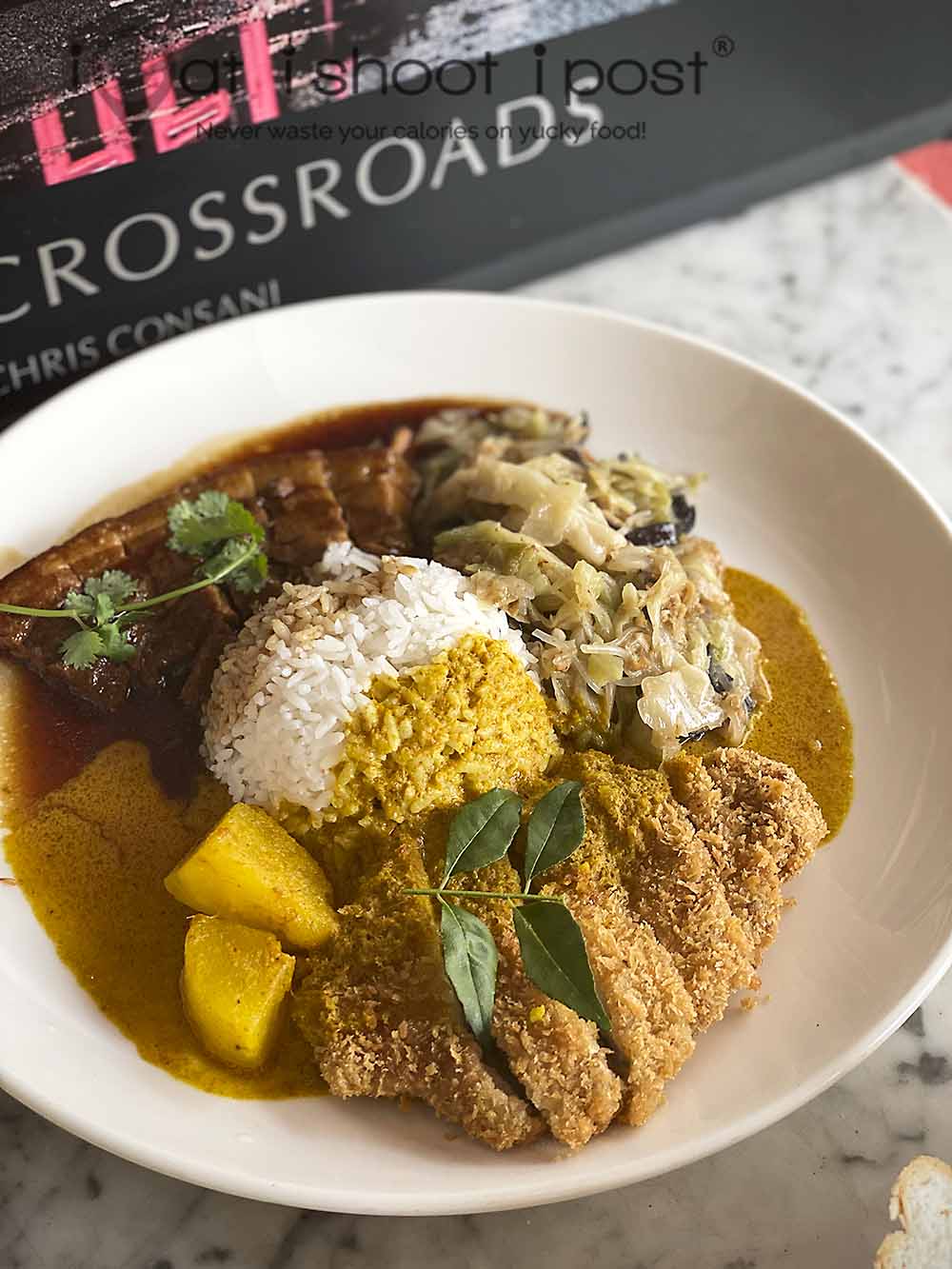 They have also recently introduced their curry rice set which comes with the classic combination of pork chop, curry, braised pork and chap chye.  This is something you'd find at the typical scissor cut curry rice stalls.   I found out from Frederick that the the Hainanese arrived in Singapore expecting to find work in the tailoring industry, but when they failed, they turned to cooking instead and used their tools of the trade to cut up food instead of hair!  Hence the origin of Scissor cut curry rice! 4/5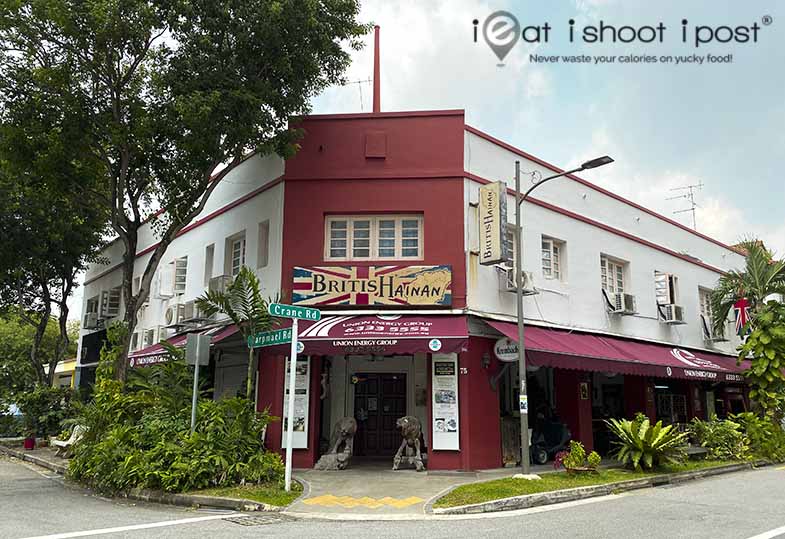 Conclusion
The food is good and there is plenty of old stuff to look at!  Nice place for a meal with friends (still limited to 5!).