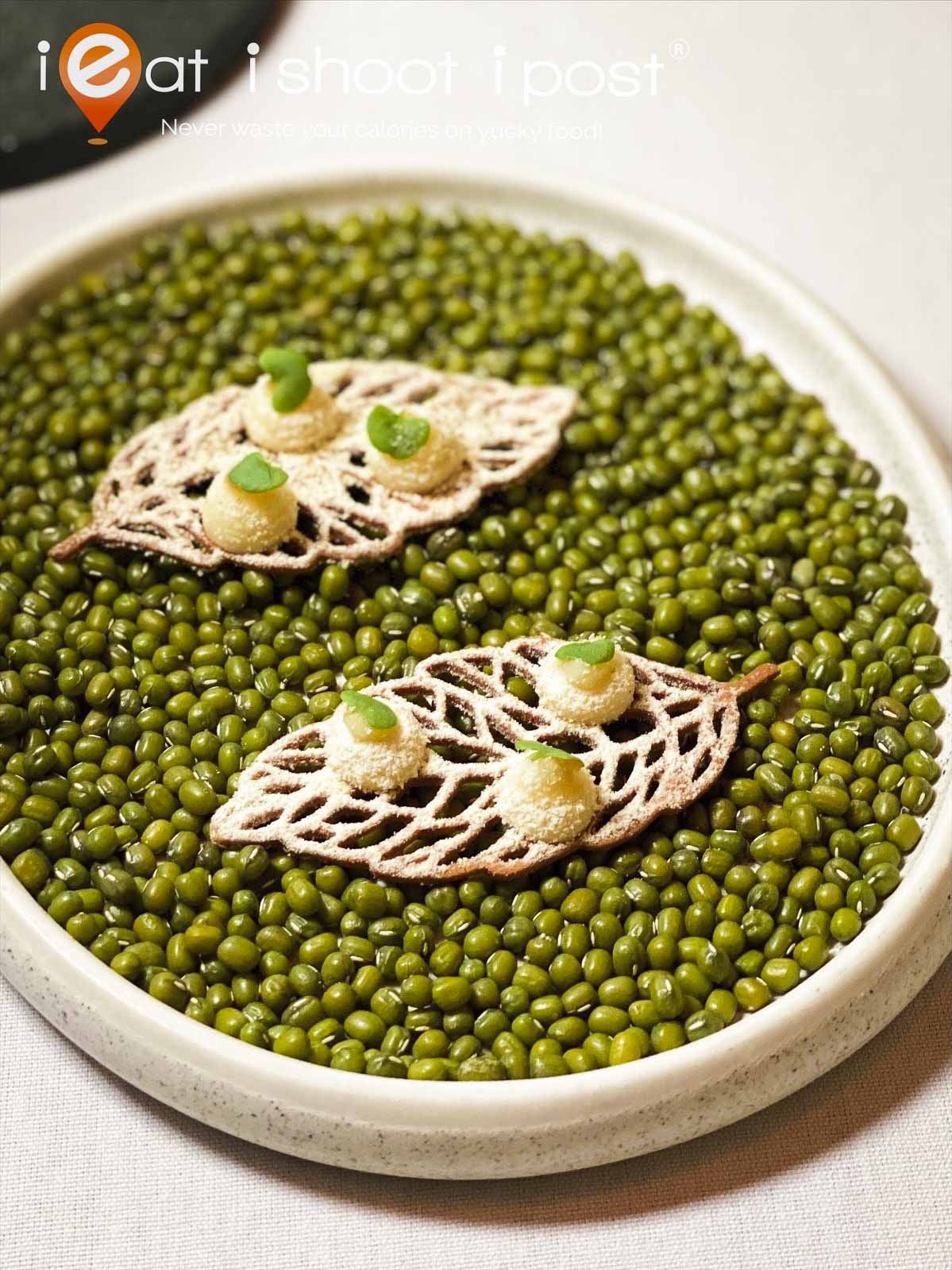 Canape 1:
Parsnip, Origan*
The Covid 19 pandemic has seen quite a few casualties especially in the fine dining category. Thankfully, Restaurant Jag had managed to weather the storm. During the initial lockdown, the restaurant managed to stay afloat through home delivery of classic French home cooked meals like coq au vin and boeuf bourguignon. In phase 2, the seating capacity of the already small restaurant had to be reduced further.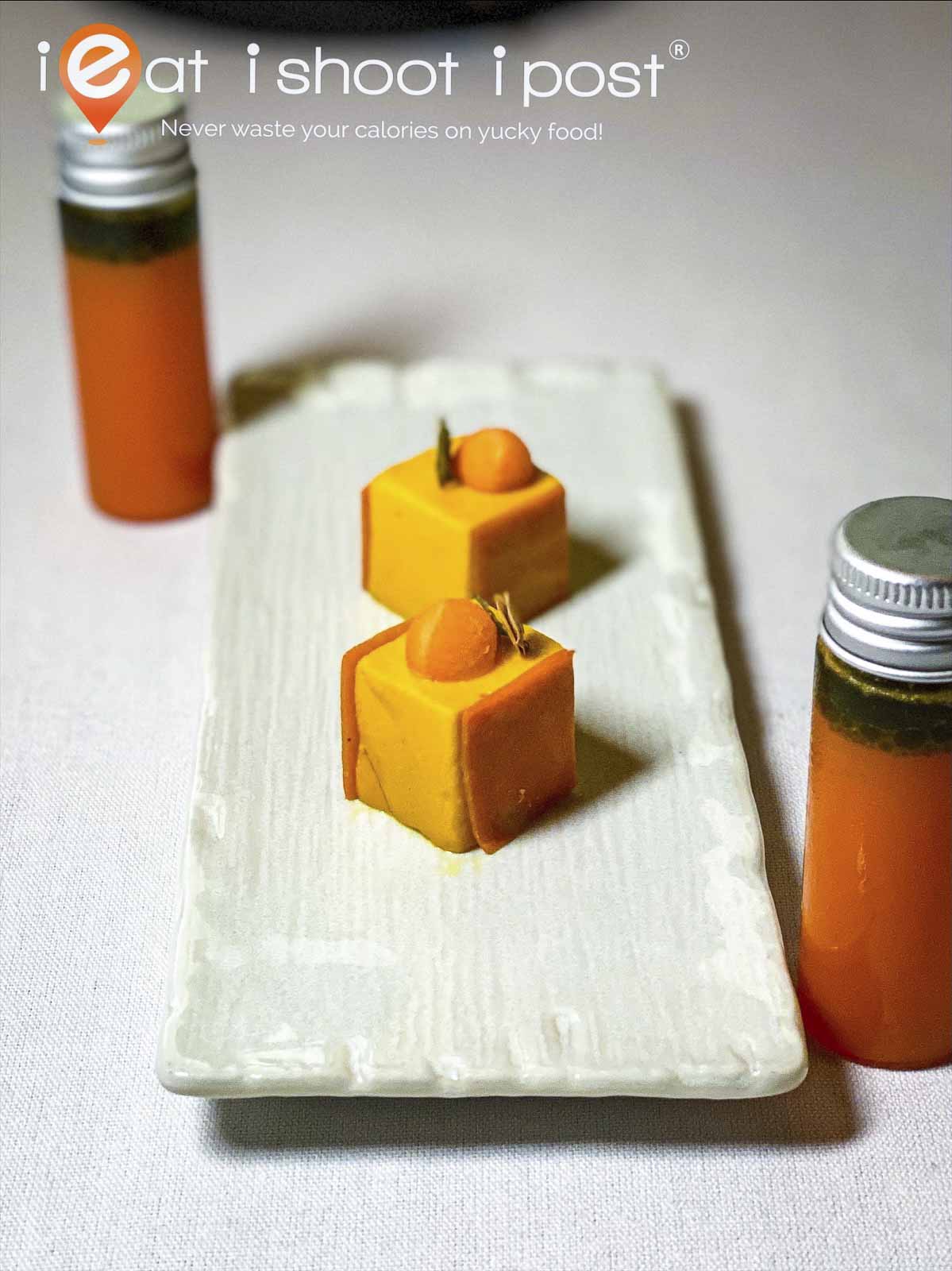 Canape 2:
Carrot, Berce*, Anthony's Laksa Spice
But chef Jeremy and partner Anant are taking things in their stride and now present their seasonal menu which features Autmun vegetables like parsnip, carrots, corn and pumpkin presented in Chef Jeremy's unique style of starting with the vegetable first, pairing it with an exotic French spice collected from his home in Savoie and then selecting a protein to go along with it. For a more detailed discussion of Chef's unique philosophy to cooking, please read my first post on Restaurant Jag where I predicted that they would win at least a Michelin Star in their first year of opening.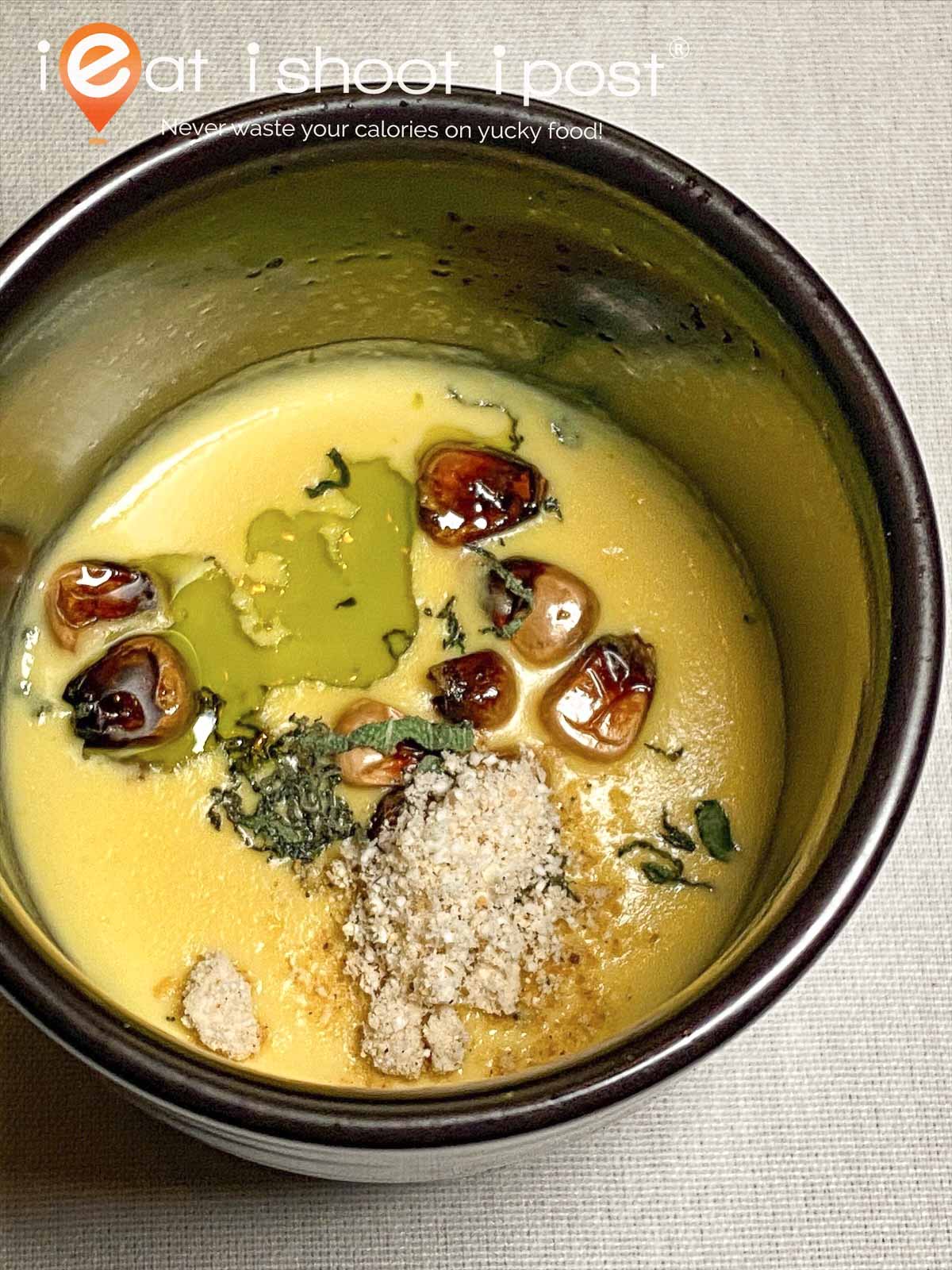 Amuse Bouche:
Textures of Corn, Sage*
We were treated to a melange of flavours as usual and what is unusual compared to most Fine Dining establishments, is Chef Jeremy's emphasis on the seasonal vegetables. What he does is to take a seasonal vegetable like corn, apply different cooking methods to it to turn it into different textures, then complement it with sage, ground hazelnuts and basil oil.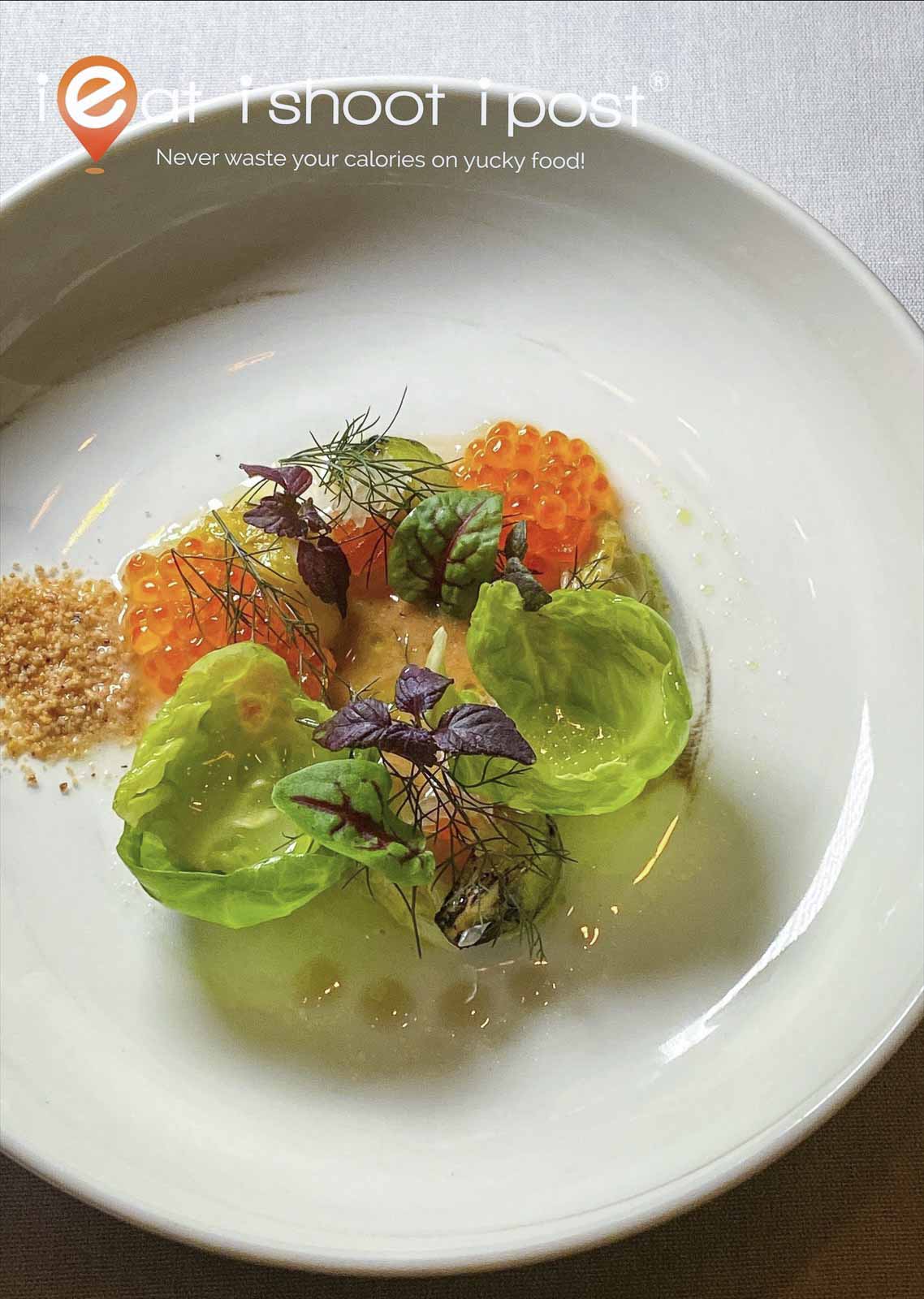 1st Expression:
Brussels sprout, Verveine*, Trout
Most of the vegetables are imported from France, but chef does like to source some fresh ingredients locally.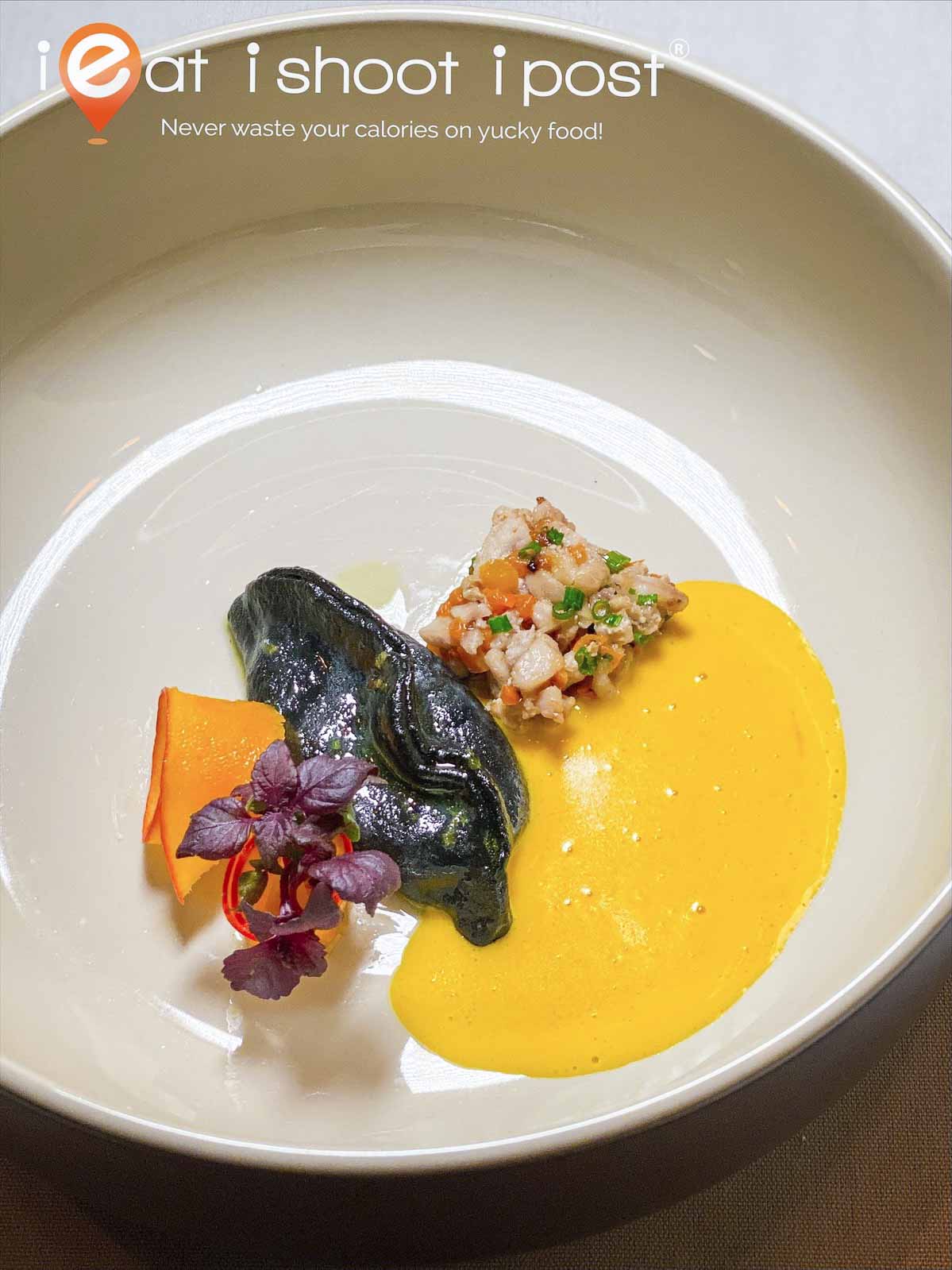 2nd Expression:
Pumpkin, Hysope*, Frog
One of the ingedients he sources locally is frog from a local farm. He used the frog in the form of a tartare to accompany his pumpkin dish. Frog is, of course, quite a commonly used ingredient in France. Chef however got his inspiration from our local frog porridge.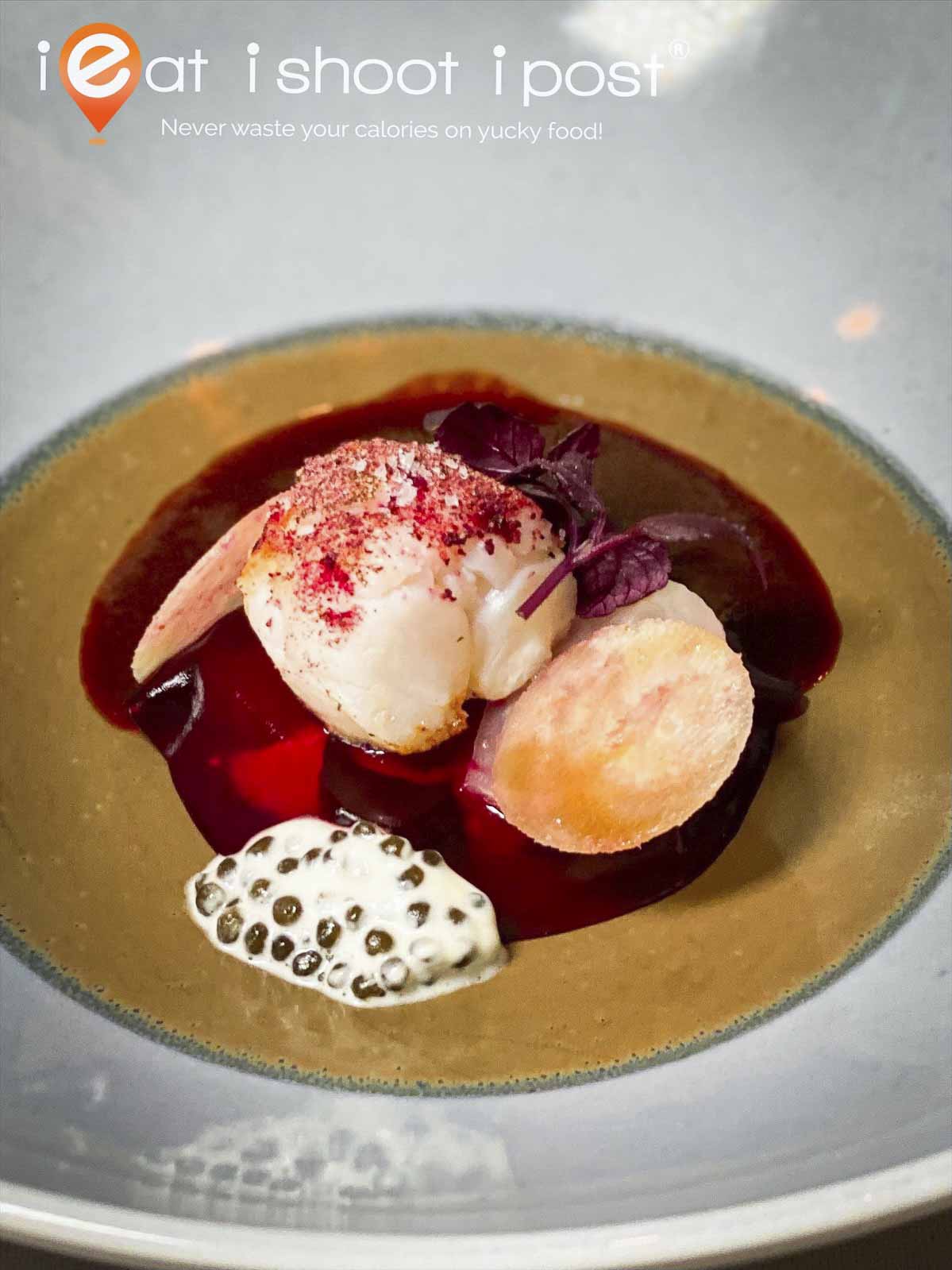 3rd Expression:
Beetroot, Sapin*, Langouste
With is expression of beetroot, he used a local spiny lobster aka langouste from Thailand. This should be the familiar phuket or green lobster. The crustacean infused beetroot source was quite enlightening!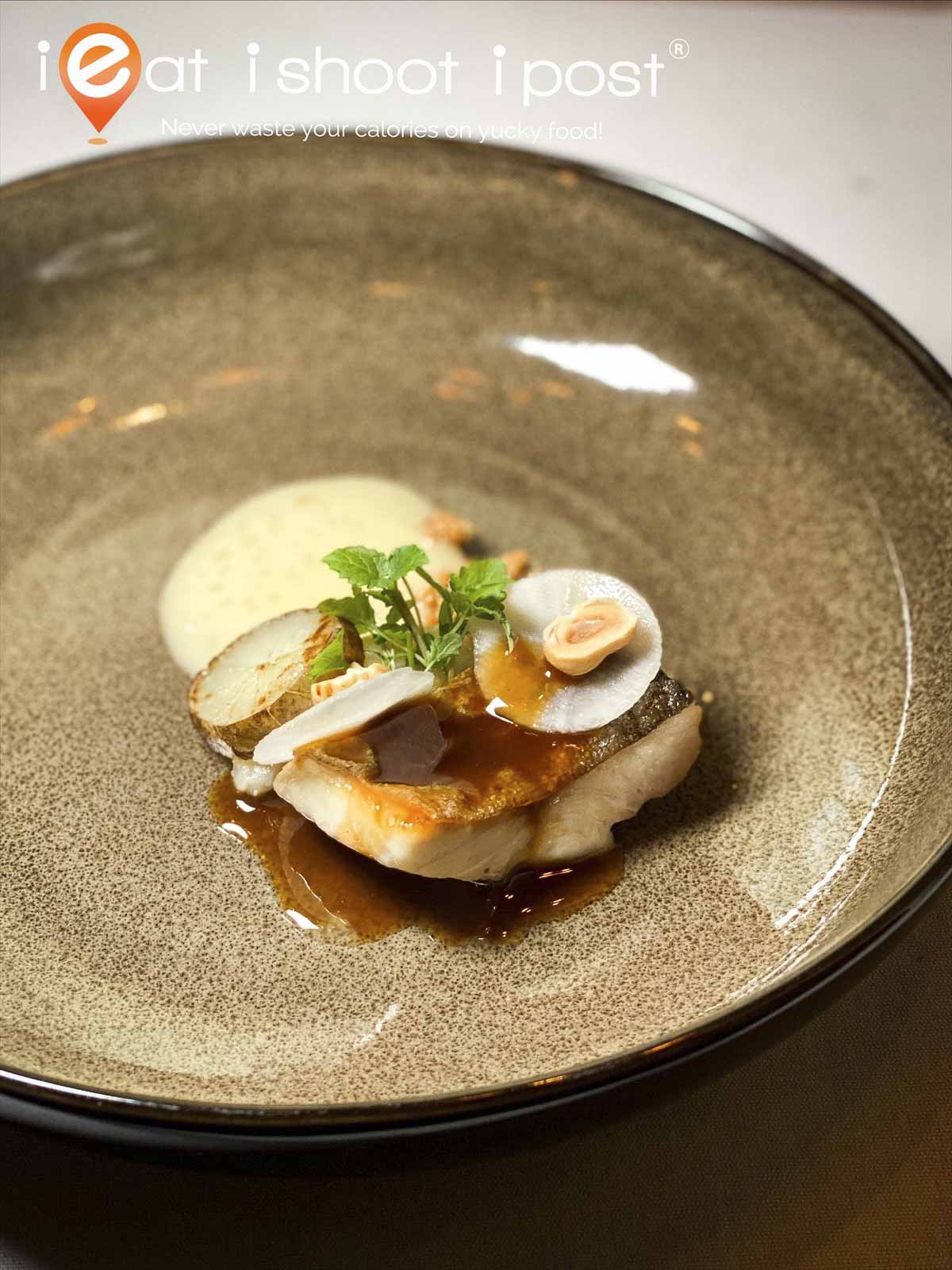 4th Expression:
Salsify, Absinth*, Arctic char
If you happen to be a vegetarian, Restaurant Jag would be the perfect place for you. The vegetables here really are the star of the show and we always get to try plants that we never knew existed, like salsify which is a root vegetable with an oyster like flavour which paired really well with the Arctic char.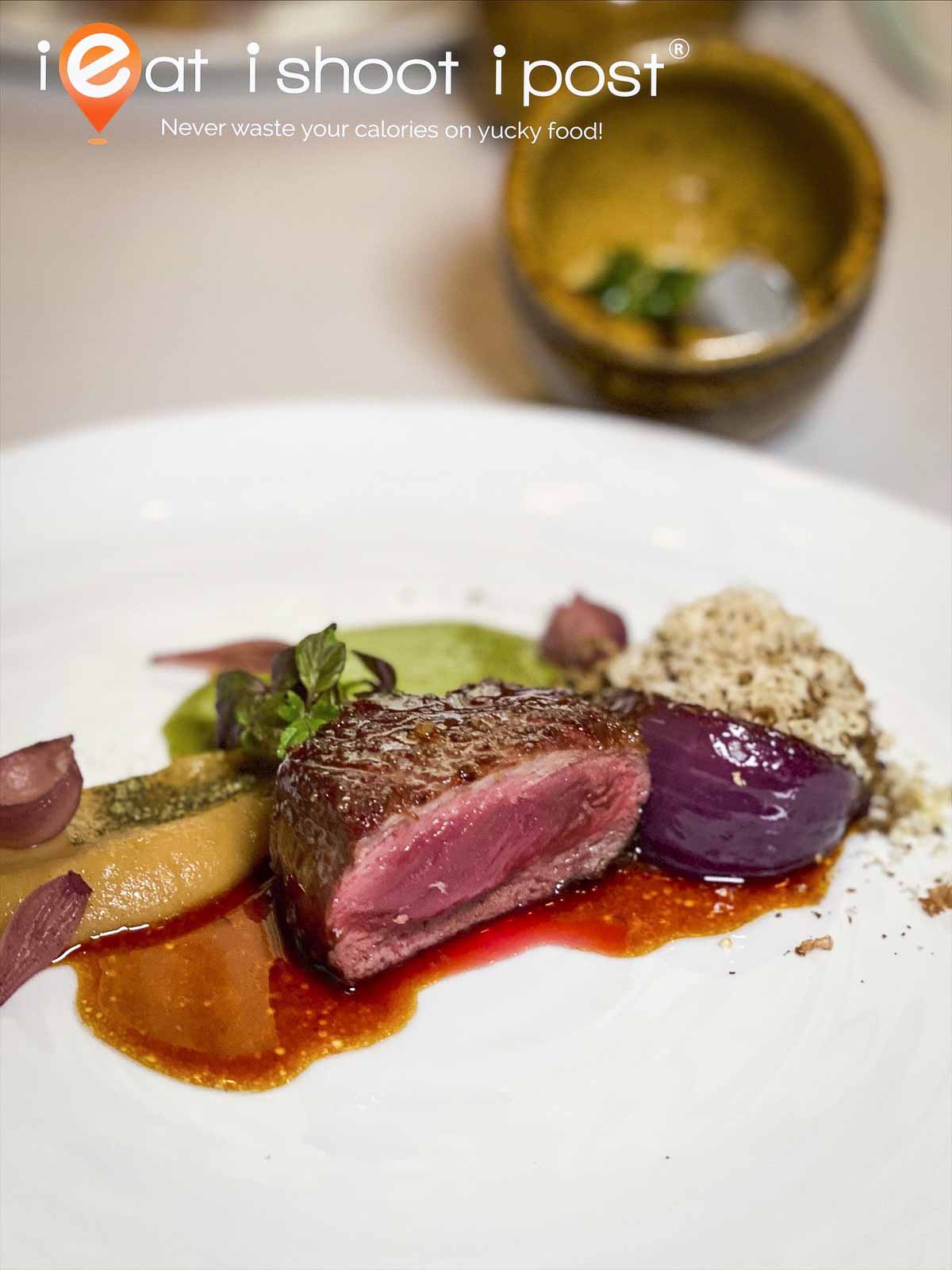 5th Expression:
Onion, Bouleau*, Venison
Our final dish was based on red onion which was paired with Australian venison.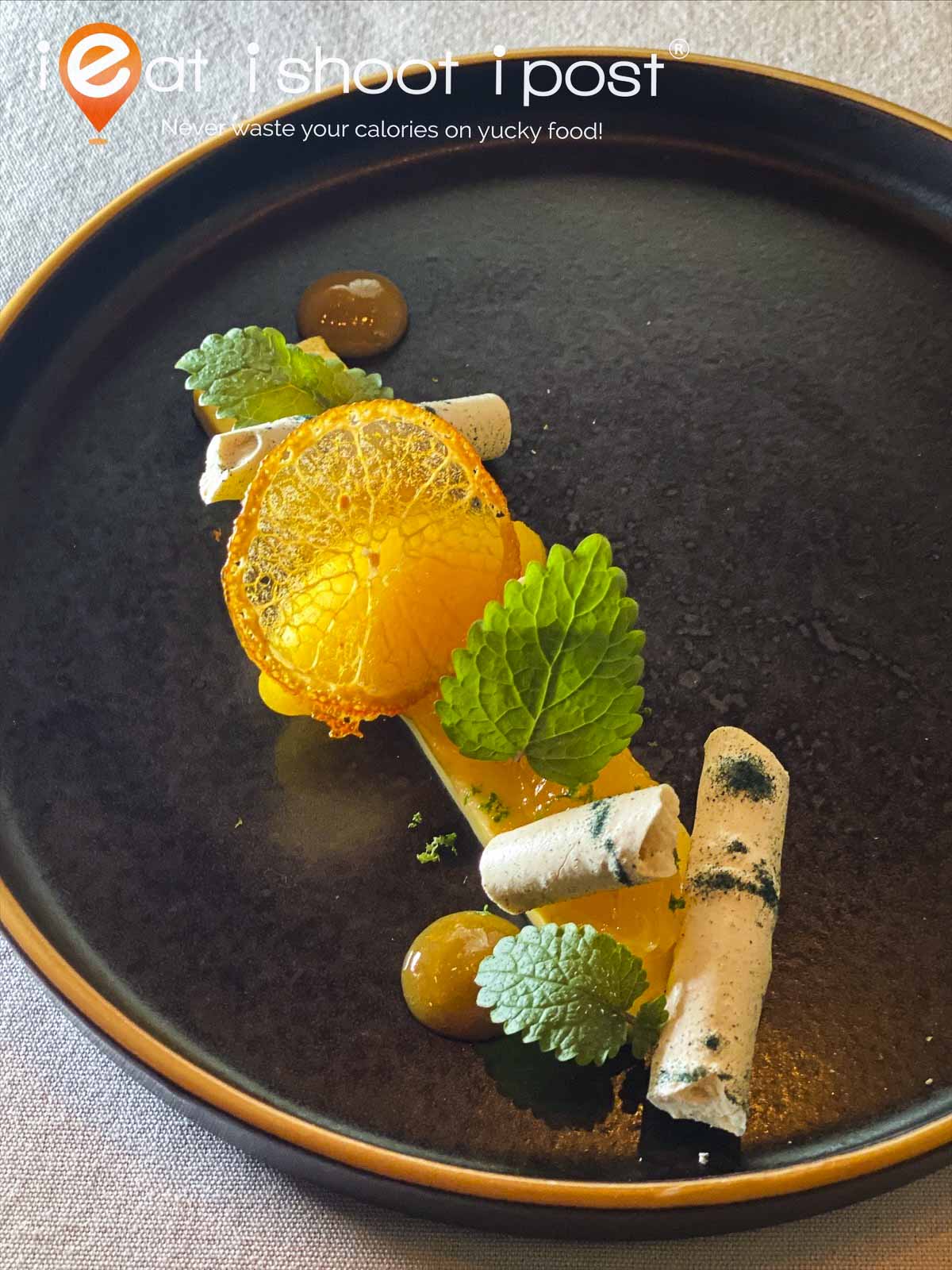 6th Dessert Expression:
Clementine, Sariette*
Conclusion
Unlike many places where fine dining usually means different ways of serving expensive ingredients like truffles, oysters, wagyu, lobsters and the like, a meal at Jag is, as momma always said, "like a box of chocolates — you never know what you're going to get" –Forrest Gump.