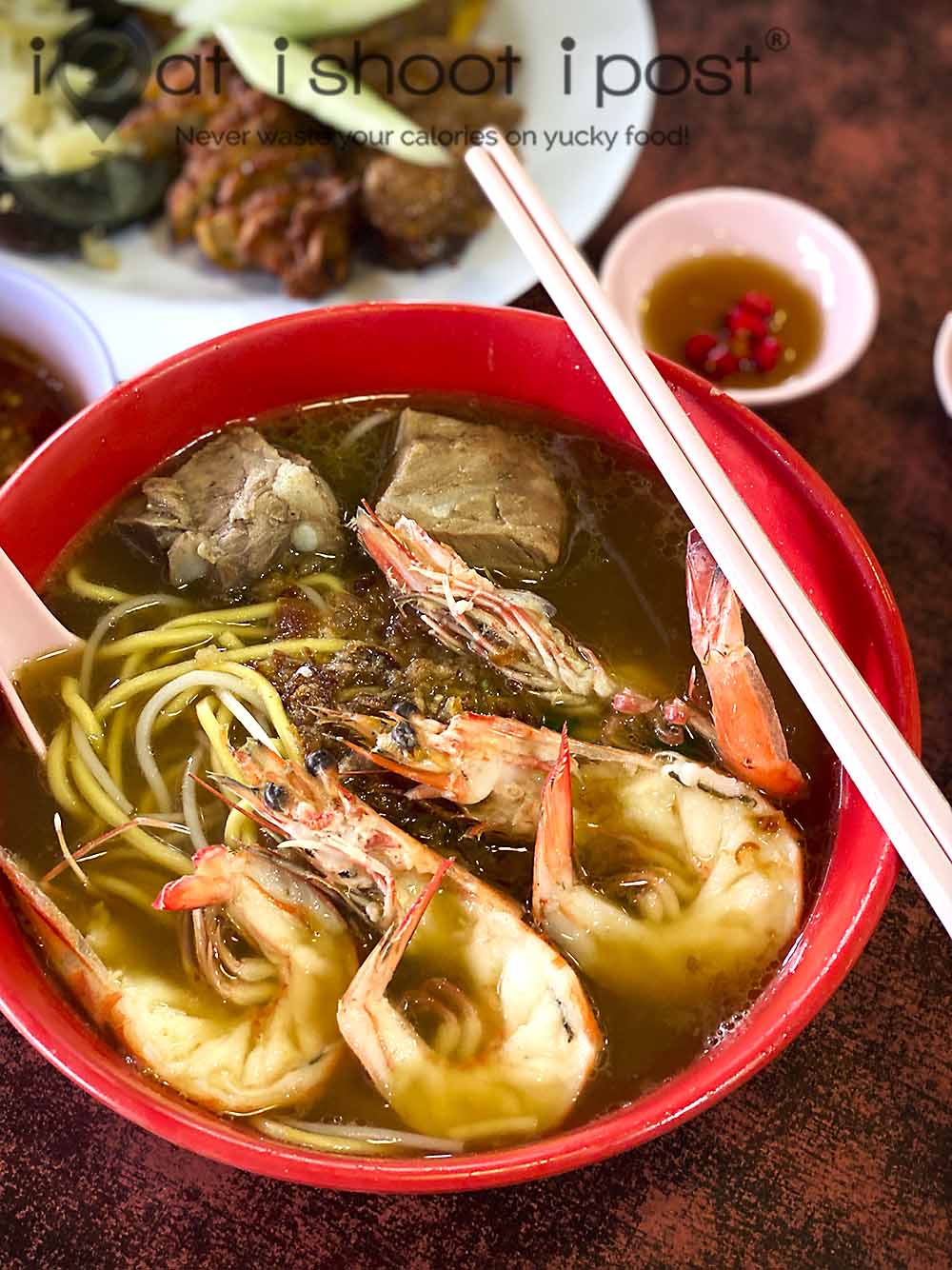 Here is another old school prawn mee to add to that list of prawn mee places that include Blanco Court Prawn Noodles, Beach Road Prawn Noodles, Jalan Sultan Prawn Noodles and Blanco Prawn Noodle House.  Their style of prawn mee is the very familiar old school broth which is clear and light brown in color and they each operate as standalone eateries accompanied by a pop up stall that sells Ngor Hiang.
This particular eatery has been around for around 20 years and like the other stalls mentioned above, the owners of this stall are also remotely related to Blanco Court Prawn Mee which can trace their lineage back to 1928 when a certain Mr Lee Pi Duan arrived in Singapore from Fujian and started selling prawn mee along the streets.  You can read that story here.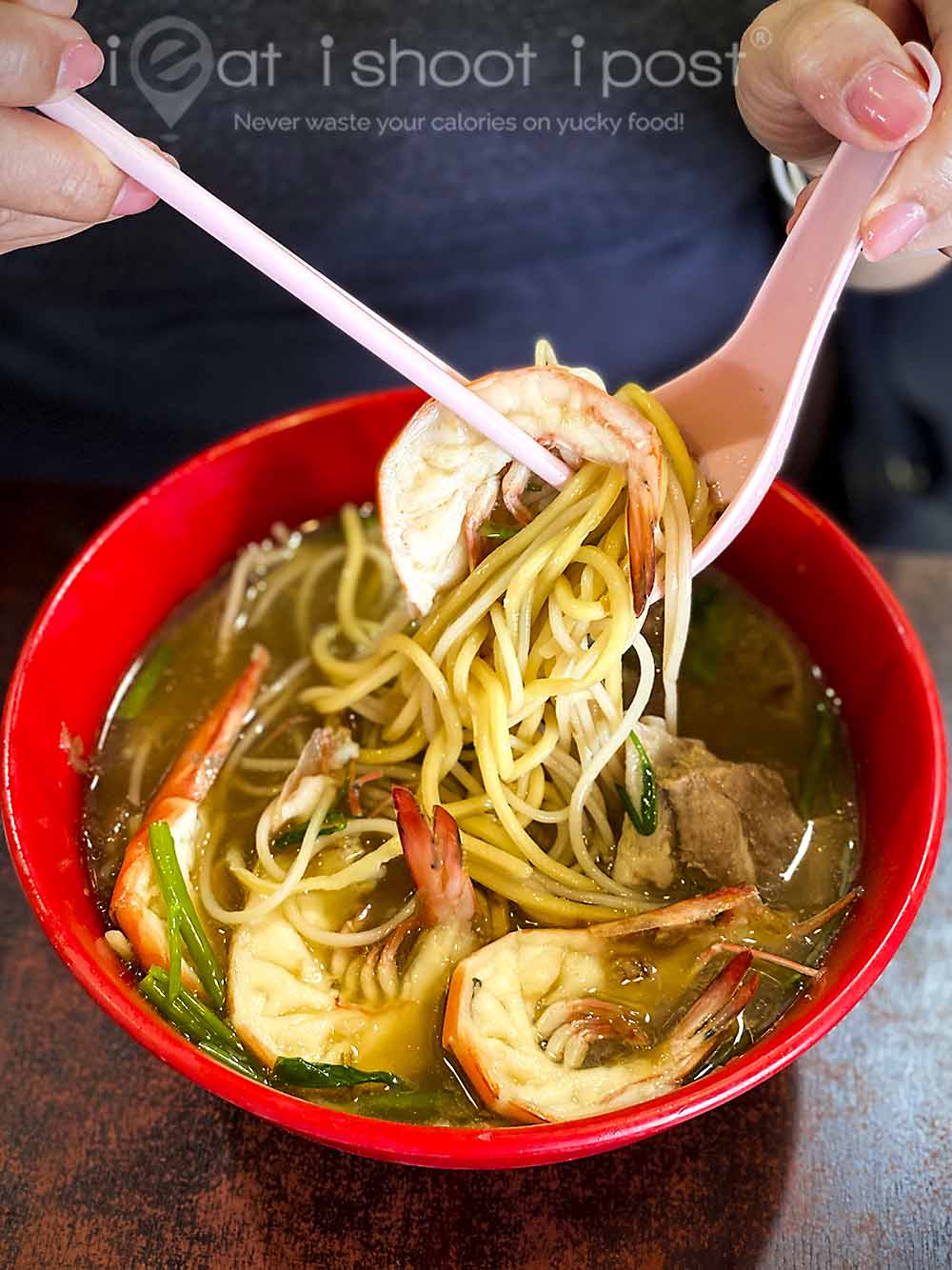 Lisa and I have been eating at this place a few times since it's close to home. However, I have never felt the need to write about it till now.  It's a dependable bowl of prawn mee which you would head to if you are working or living around the Upper Paya Lebar area, but not if you live in Choa Chu Kang or Jurong.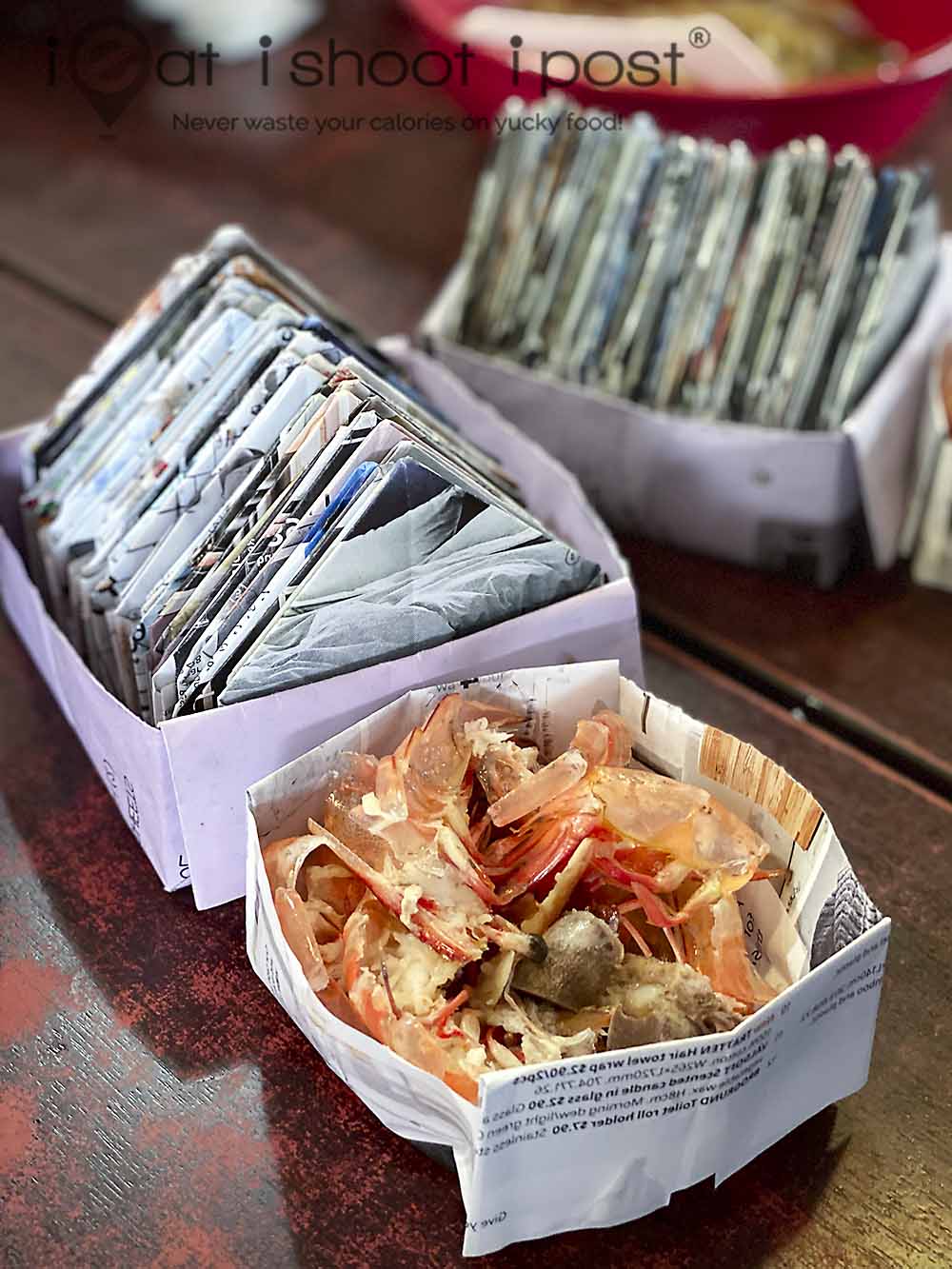 The last time I visited however, the soup had that extra oomph.  I am not sure if it was because I specifically asked them not to add the beansprouts (they dilute the soup) or that it was later in the day and so the soup was more robust, but it was the best soup I have had at the stall since I first ate there.  It had that sweet pork bone flavour that was accented with that briny crustacean flavour at the end which is typical of the traditional prawn mee soup.  It did, however, lack that extra oomph due to the absence of crispy pork lard which is even more palpable when you order the dry version. 4/5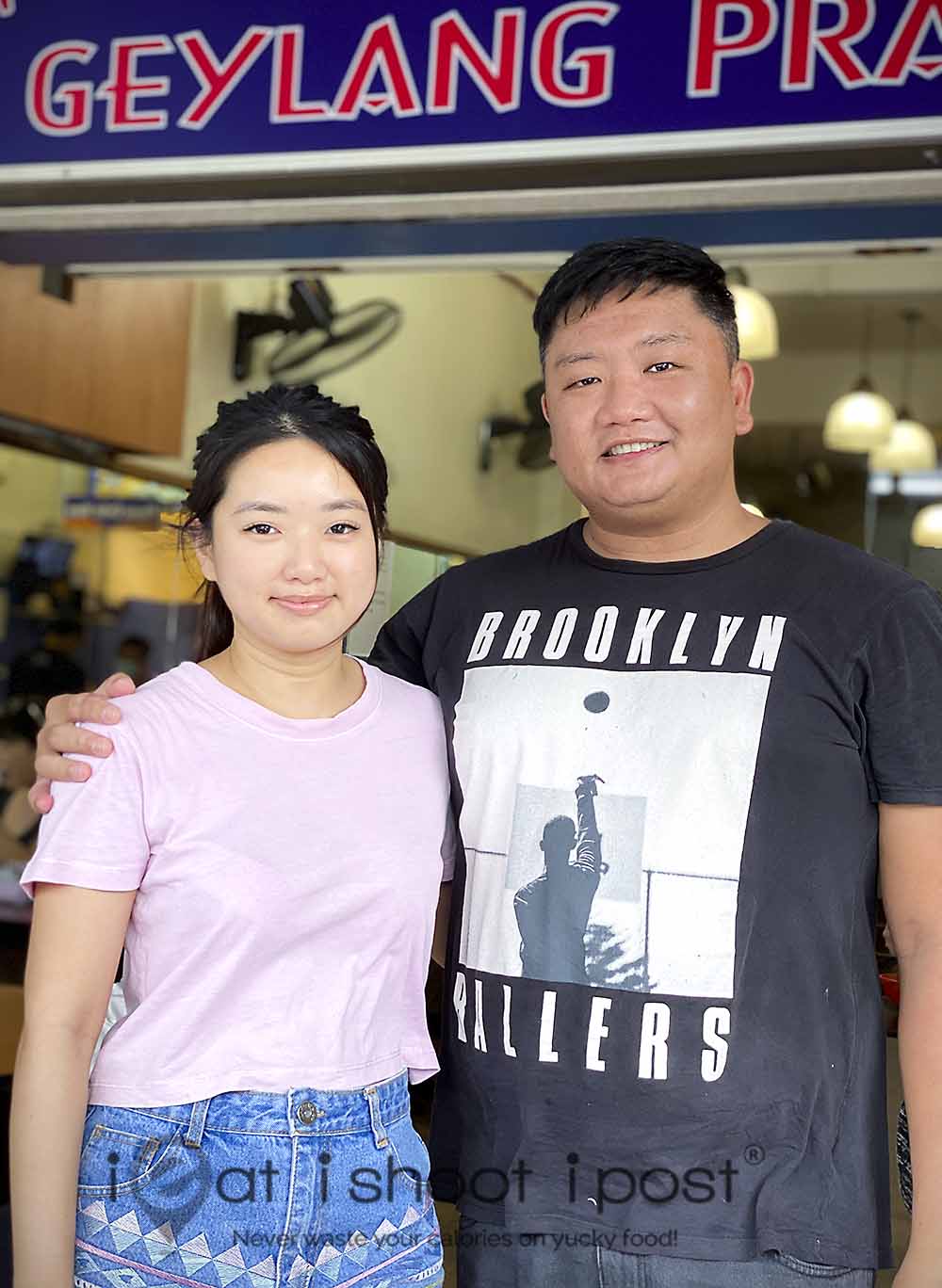 I found out after the meal that the place is now run by a young couple who have taken over the running of the place this year.  Both Andy and Katie had been running their own stall at Changi Airport T4 before Covid 19 forced them to close.  The couple returned to their homeground and started taking over the eatery from Andy's aging parents.  Since then, the couple have been working hard at improving the quality of the prawn mee which may explain why I felt the soup was better this time round.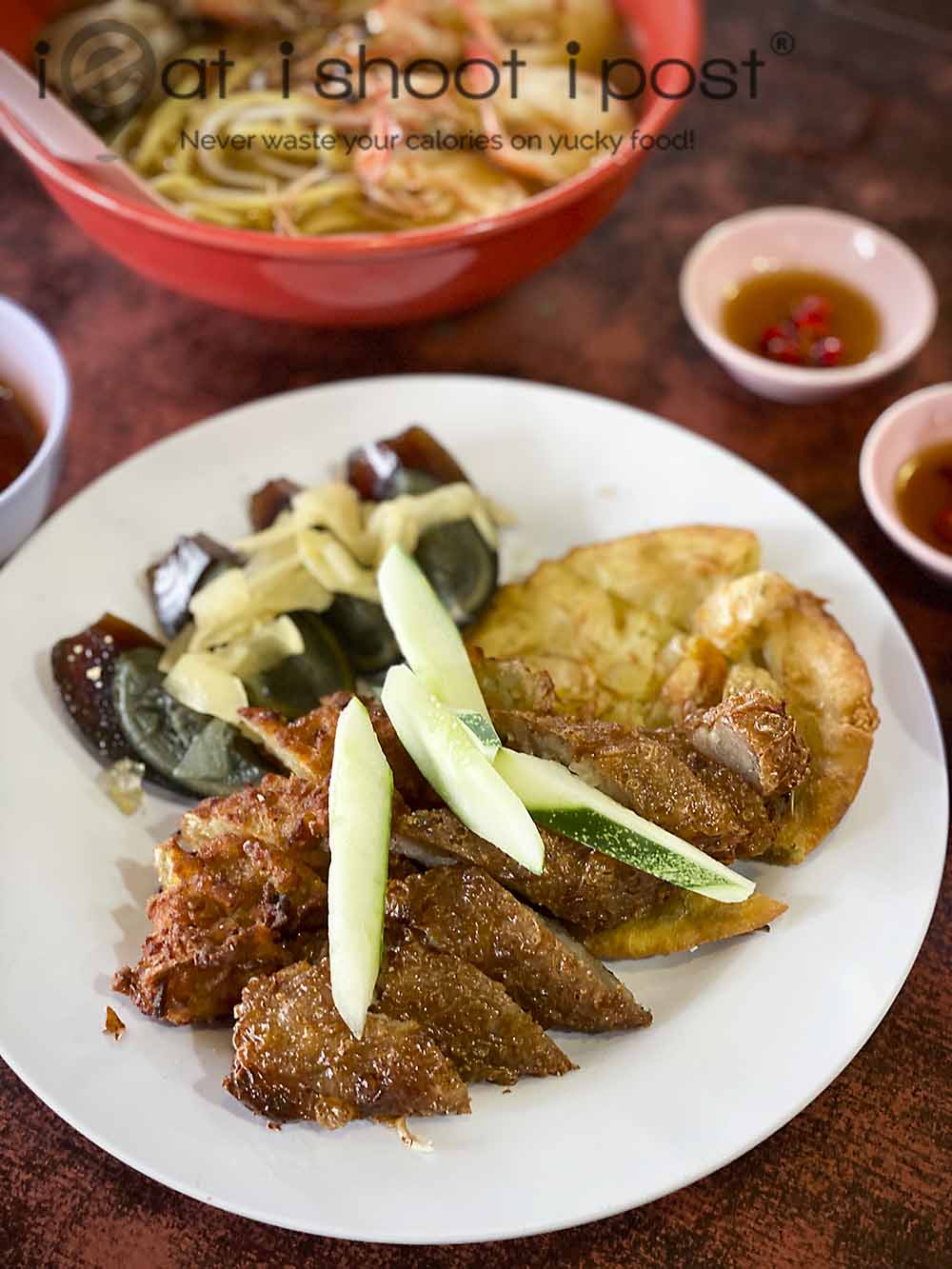 Their Ngor Hiang here is quite standard.  They make some of it themselves, like the pork and prawn ngor hiang while the rest comes from a supplier. The chilli sauce is very nice.  It's definitely worth ordering as it goes really well with the prawn mee but you wouldn't go all the way there just to eat the Ngor Hiang.  4/5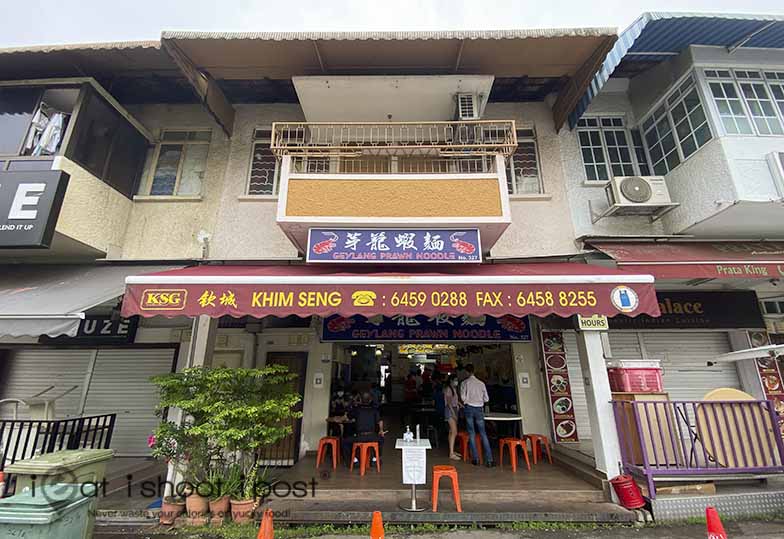 Conclusion
Good place to get your prawn mee and ngor hiang fix if you are looking for prawn mee in the Upper Paya Lebar/Serangoon area!   It is good to see the next generation taking over and I am sure they will continue to make improvements to the prawn mee!