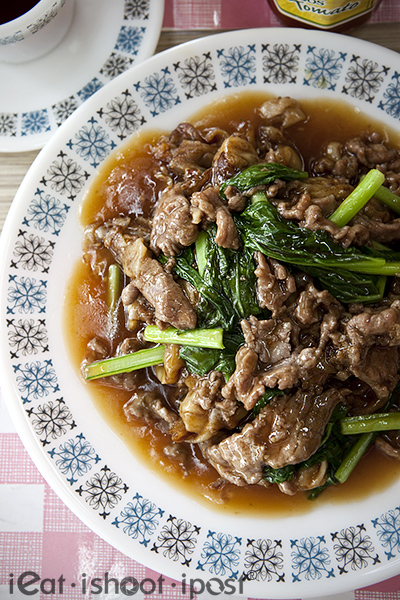 Coffee Houses were all the rage back in the 70's. Those were the days when "Western" food simply meant steak with baked beans and potato chips. The good old Coffee House is a term that you seldom hear of nowadays. I think for many Singaporeans of my generation, the term "Coffee House" would conjure up memories of the aroma of coffee mixed with sizzling beef and black pepper sauce.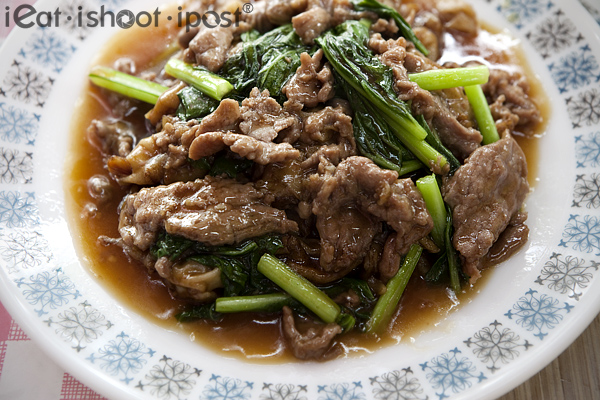 We have the Hainanese to thank for such memories. Some of the Hainanese chefs who used to work as cook-boys in the British households came out to open their own restaurants when the British troops left Singapore. Some of these coffee houses like Jack's Place and Han's have expanded into venerable franchises while others like Silver Spoon and Cairnhill steakhouse have since disappeared. There are still a few places left like Prince Coffee House whose style has gone out of fashion for so long that it is back in fashion again. And for people like me, it is a place to re-live the sight and smells of a distant childhood.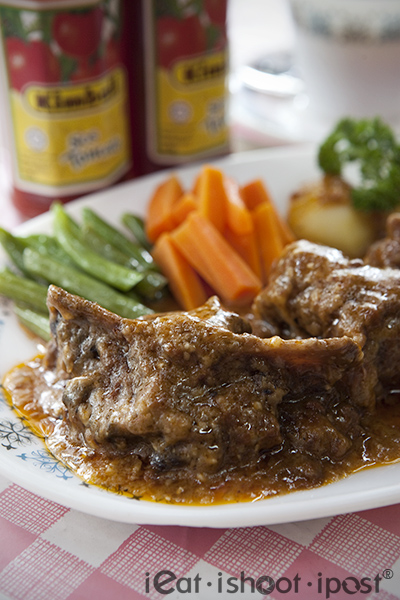 Prince Coffee House was so named because it was first established at Shaw House along Beach Road where Prince cinema was located. After 13 years at Shaw House, they relocated to Coronation Plaza for the next 21 years. This was were I last blogged about their famous Beef Hor Fun. When their lease at Coronation Plaza expired, they thought that it might be a good time to call it a day. But luckily for all of us, along came a young investor who was willing to continue supporting the restaurant. So now they have relocated to Beach Road, a stone's throw away from Prince Cinema where it all began!
The wonderful thing about Prince Coffee House is that even though they are at brand new premises, a lot of the cutlery and furniture remain the same. The table mats are still very much the same ones, that's right, the exact same ones that they have been using since their days in Shaw House. Not only that, even their cups and plates are the same priceless Pyrex from the old days! But of course, these play only a supporting role to the Menu. So if you are hankering for good old Oxtail Stew, Pork Chops and and steak served on Ox-shaped hotplates, then the address for memory lane is 249 Beach Road!
Talking about Oxtail stew, your reaction to the photo above will reveal if you are a Baby Boomer/Gen X or a Gen Yer. Oxtail stew were all the rage in the good old days (nowadays its beef cheek) and restaurants like Jack's Place used to have them every Wed for set lunch! When I was doing NS, I remember my Warrant Officer in Paya Lebar Airbase always gets excited on Wednesdays because it is Oxtail day!
Nowadays, this dish has largely gone out of fashion. I think it is because it is a dish that takes quite a bit of effort to cook. First the oxtail needs to be marinated and deep fried. Then, onions, celery, carrots and tomatoes are stir fried and placed over the oxtail to be slow roasted in the oven for 4 hours! By that time, the meat is only hanging very tenuously to the bone, all the connective tissues have turned to gel and the veggies are all wonderfully caramelized. The final step is to turn all that caramelized goodness into a gravy to be served together with the oxtail! Not good, very good! 4.25/5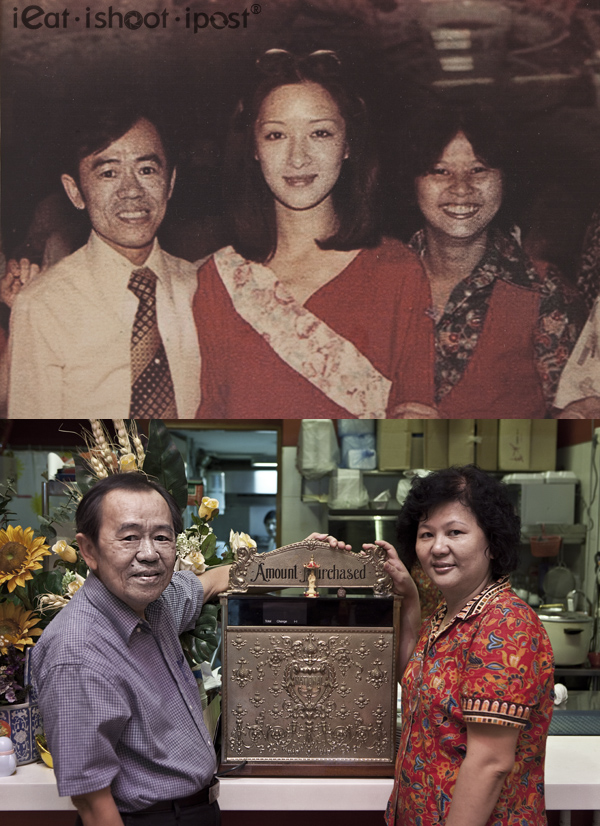 I am glad to report that the Beef Hor Fun is still good. The old Hainanese Chef, who started cooking at Jack's Place in the 60's before coming out to open Prince Coffee House with his partners is still very much in charge. The Beef is tender and the sauce is very much what I remembered it to be. And the Hor Fun, ah, the Hor Fun. That smokey, metallic Wok Hei flavour is irresistible! Still one the best plates of Beef Hor Fun you can find in Singapore! 4.5/5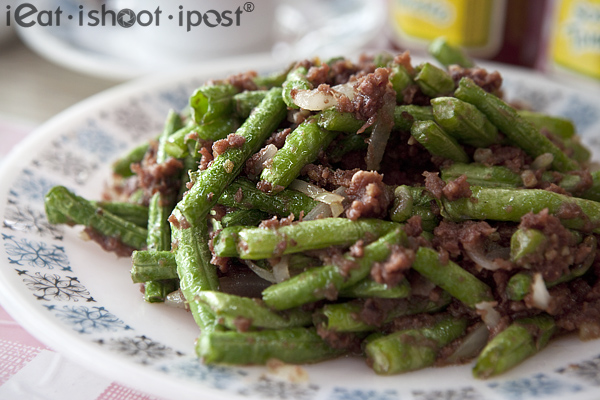 When I was a kid, we used to eat quite a bit of Corn Beef as my dad is quite a fan. I remember having Corn Beef fried rice and Corn Beef Omelette. We eat very little Corn Beef nowadays, but I was reminded again of how wonderfully yummy this canned cuisine can be when I had the Corn Beef and Long Beans at Prince. Now, in case you think that you can simply cook this at home, I was told by the Boss that they have a special way of preparing the Corn Beef so that you always need to come back to the restaurant to eat it. And he is not kidding! This dish is awesomely simple and simply awesome! I would be quite happy to just order this with a bowl of rice! 4.5/5
One of my fondest memories of the Hainanese Coffee House was the $6 set lunches that I used to have at Silver Spoon. For a student, that was really good value and a great place to bring a date (Rockett Girl of course). The good news is that the set lunches at Prince do not seem to have kept pace with inflation. From Mon to Fri, set lunches are only $8.80+! For that you get your soup, usual favourites like Fish and Chips and Chicken Chop, followed by coffee and a slice of apple pie! (or something else)! If you want to go for steak, it's $13.80+ which is essentially hawker stall prices. And the great thing is that they still serve Pork Chops with their signature sauces which hasn't changed over the years! 4.25/5
Prince has since stopped using USDA beef and have changed to NZ beef in order to keep prices at $18 for the Sirloin and $20 for the Tenderloin steaks. But they are still served on hotplates and crinkle cut fries! I think I can almost hear the falsetto voices of the Bee Gees in my head!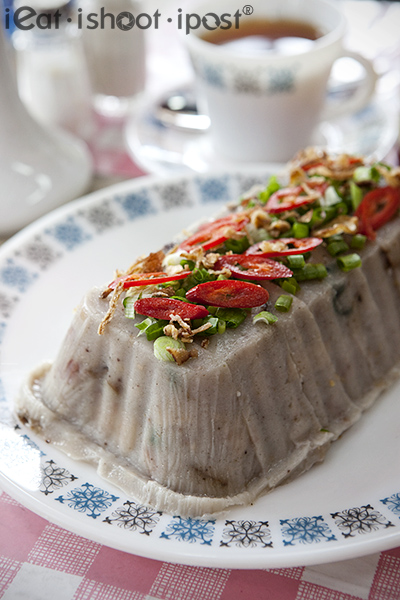 Those fans familiar with Prince would know that not every visit is a sit down occasion. Many people flock there to buy their ever popular takeaway dishes. The Yam Cake is one of them. The quality of the chunky cut yam and chinese sausage is unmistakeable. Simply bring it home, pan fry it and eat with chilli and a bit of Kecap Manis! 4.25/5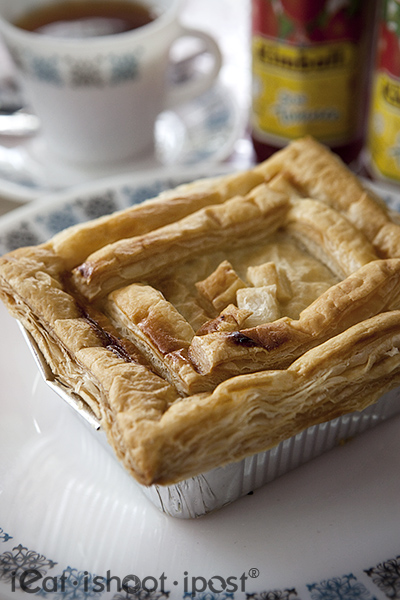 And finally, the most iconic takeway from Prince! The old fashioned Chicken Pie! They certainly don't play "Find that mystery piece of chicken" with you here. It's chunky and the sauce is reminiscent of Campbell's cream of chicken soup! If you sit by the door, you will see Maseratis pulling up to haul away boxes of these traditional Hainanse Coffee House fare! 4/5
Conclusion
Places like Prince Coffee House are living museums! In a time when most cafes are trying to re-create that retro look by buying up antiques from across the causeway, Prince has their own set of antique cutlery which are still being used to serve customers! So when you eat your Beef Hor Fun, just remember that the plate you are eating from has been in service for 34 years and might even be the very one that Lin Qing Sia used! So be very careful and try not to drop it accidentally, ok?