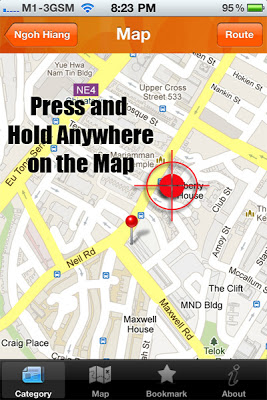 Thanks to everyone for downloading the ieat Hawker App and for making it No.2 in the App Store!
From the feedback I am getting, it seems that lots of people still don't know how to use the nearby function properly. We are working to make it even more easy to navigate in an upcoming update. But in the meantime, the following screens will explain how to show up all the nearby stalls on the map.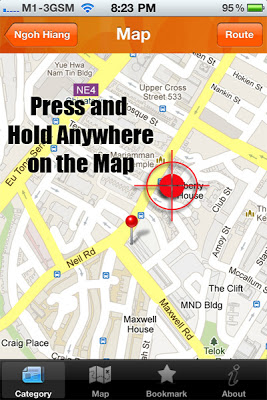 Whenever you see the map, all you have to do is to Press and Hold until all the other Red Pins showing stalls nearby pop up!
Now you can click on any of the red pins to see what good hawker stalls are nearby! Hope that helps!
In the next update, we will be providing an extra "Location" function where you can select stalls according to their various locations, viz Toa Payoh, Ang Mo Kio etc.
Yes, we are working on an Android and Ipad version as well.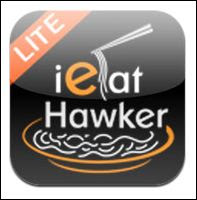 I have just released the FREE trial version of ieat Hawker. This is for those people who like to "Try before you Buy". The lite version covers only 15 of the 66 categories and will not have Routing and Bookmark Functions. You will get a feel of what the app is all about.
To download, please click this link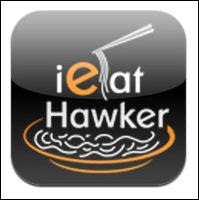 The FULL Version is available for $0.99 only and will have over 460 stalls all geotagged. Future updates will be provided free which will include the new location based search plus new stalls being regularly as I add them to the blog.
To download, please click this link