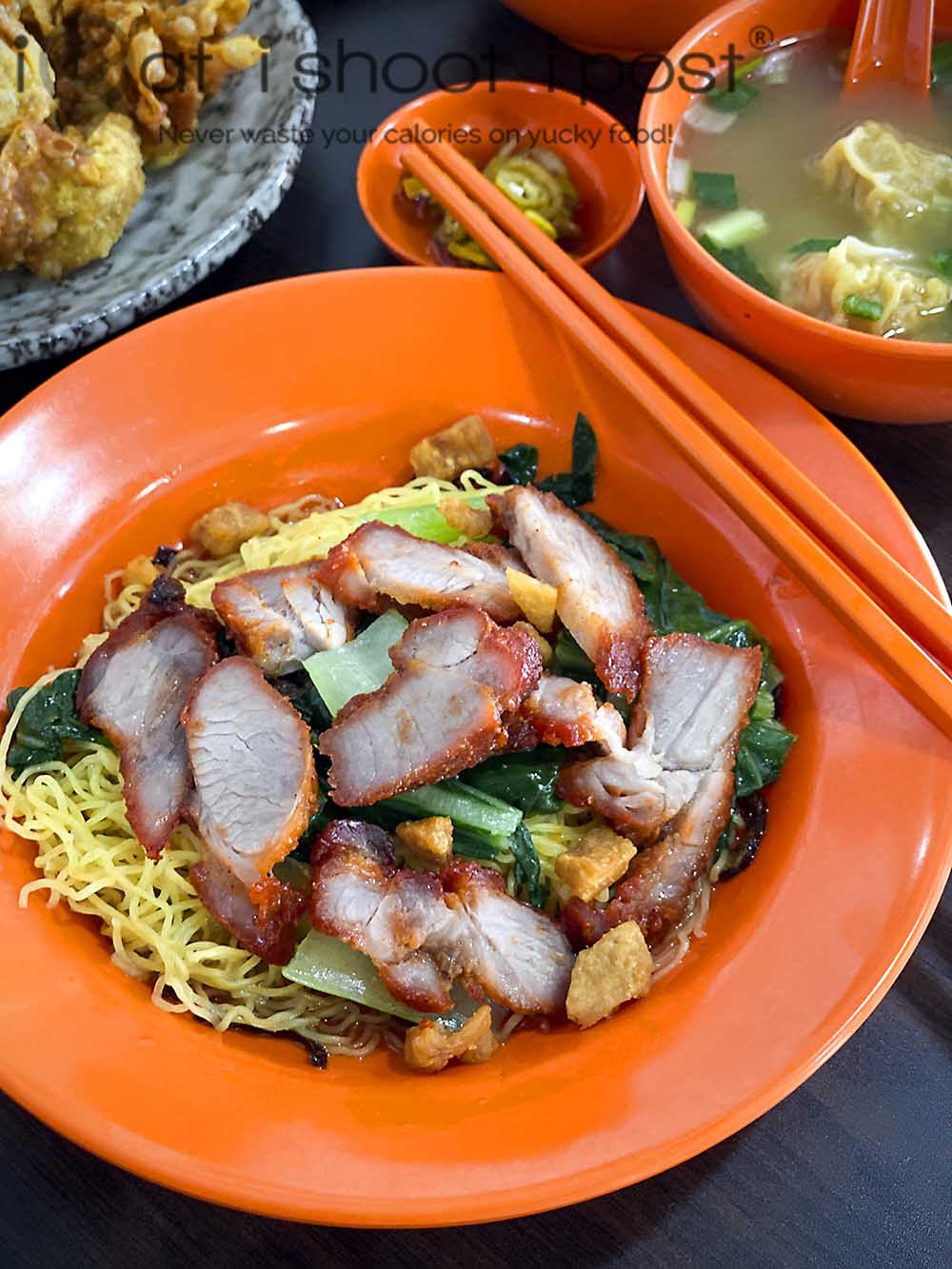 Simpang Bedok is a Mee Pok Tar warzone. Everywhere you look, there seems to be a mee pok tar claiming to belong to Ah Lim or Lau Lim or linked to Jalan Tua Kong.   But, if you step out of the crossfire and into Wanton Noodle House, you will find yourself in an oasis of calm to enjoy old school wanton mee accompanied by some really nice side dishes.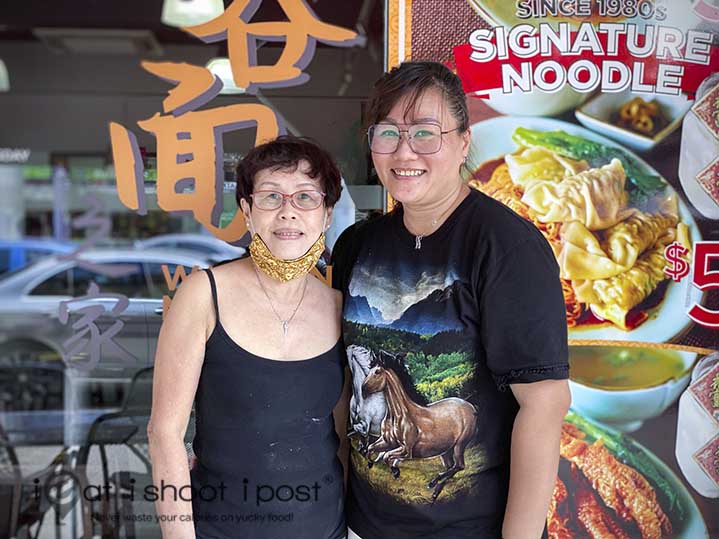 This understated little eatery is family owned and operated and has been in business at Simpang Bedok for the last four years.  Cindy Chua is the 3rd generation owner who runs the business.  Her mum, Mdm Hoe Ghim Hui, 70, runs the kitchen.  Mdm Hoe grew up helping her mum sell wanton mee off a pushcart in the 1960's along Sam Leong Road before settling at a stall called 日记云吞面  along Jalan Tenterum in the 80's.  She was supposed to retire, but found that she had to "re-fire" instead when her daughter decided to open Wanton Noodle House!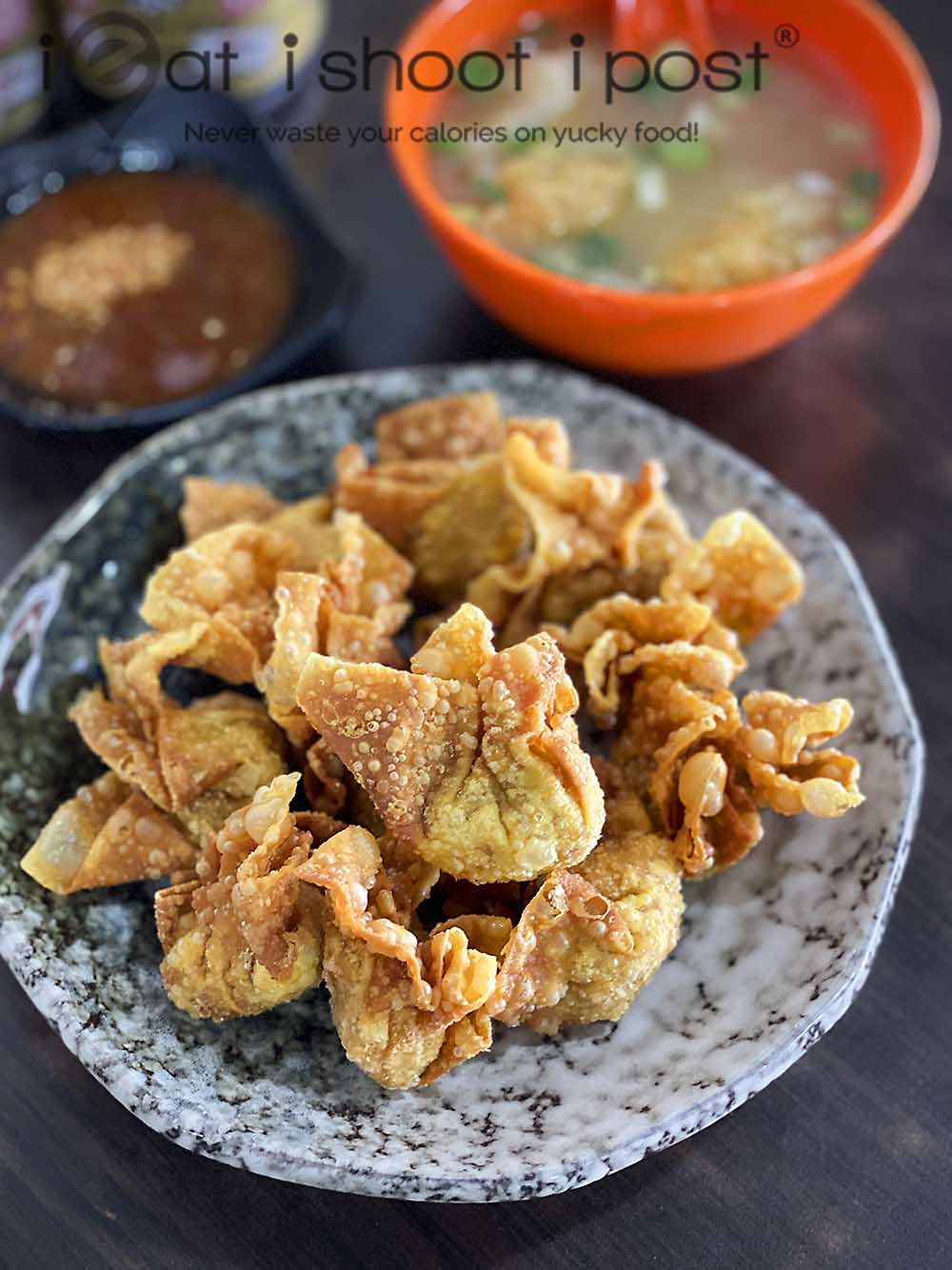 This is the kind of little eatery that I love.  The food is lovingly prepared and they try to do everything themselves.  For the wanton mee, go for the chilli and tomato ketchup version which will surely transport you back to the 80's. The housemade chilli takes 2.5 hours to make and its not overly spicy and very shiok.  They even roast their own charsiu in the kitchen!  The noodles are the QQ type which is almost like a Hong Kong style wanton mee but not overly crunchy and still has a tender bite.   They also give you an extra helping of pork lard at the side in case you happen to appreciate such things!   4.25/5
The star of the meal was undoubtedly the crispy wantons which is the best I have had in recent memory.  The skin is super crisp and nicely blistered without being oily.  This is a side dish you definitely want to order 4.5/5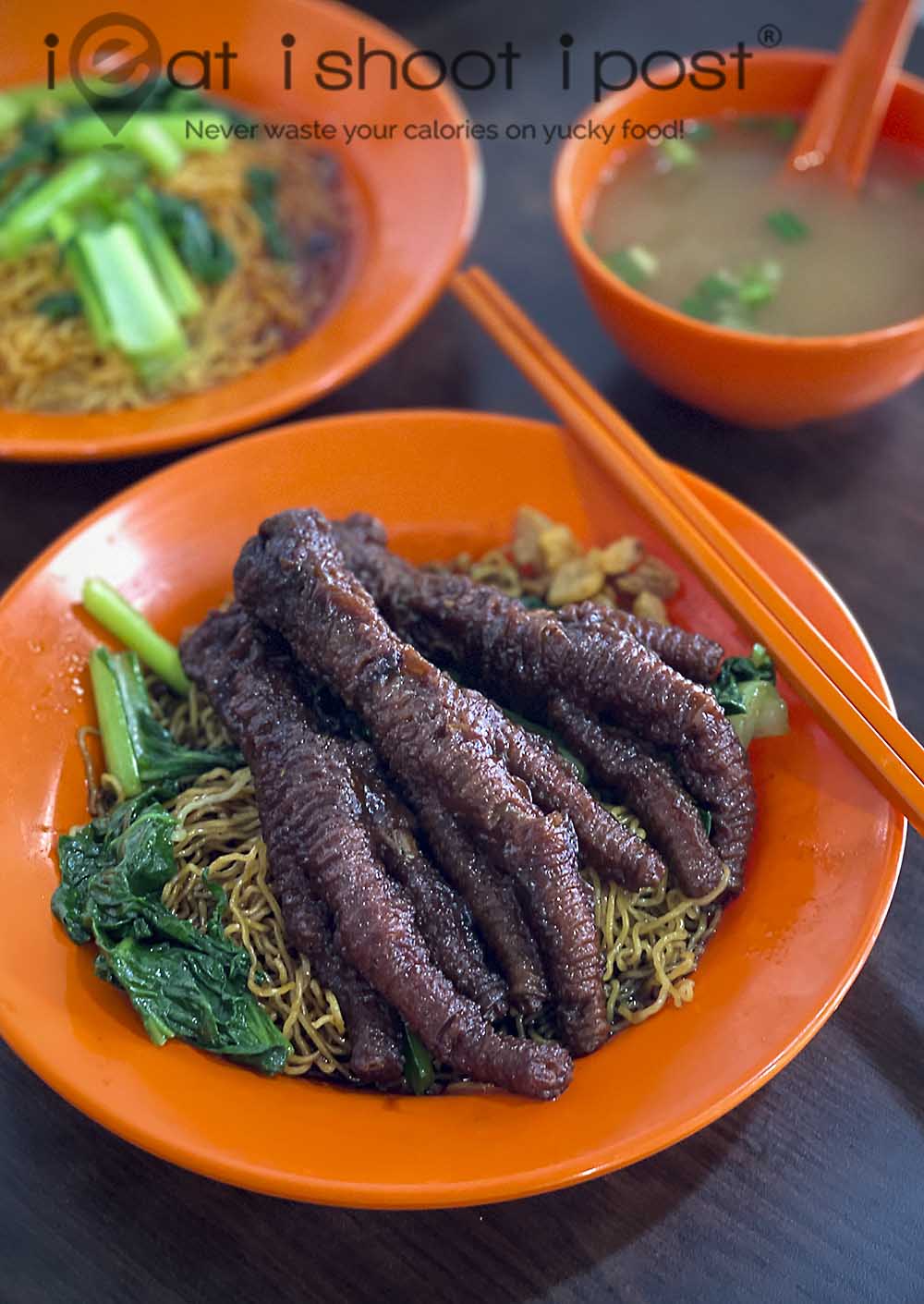 They also serve very good chicken feet here.  You can order it as a separate dish or have it with noodles.  The chicken feet are braised till all the tendons are falling off the bone.  The sauce was good but could be a little more punchy.  4/5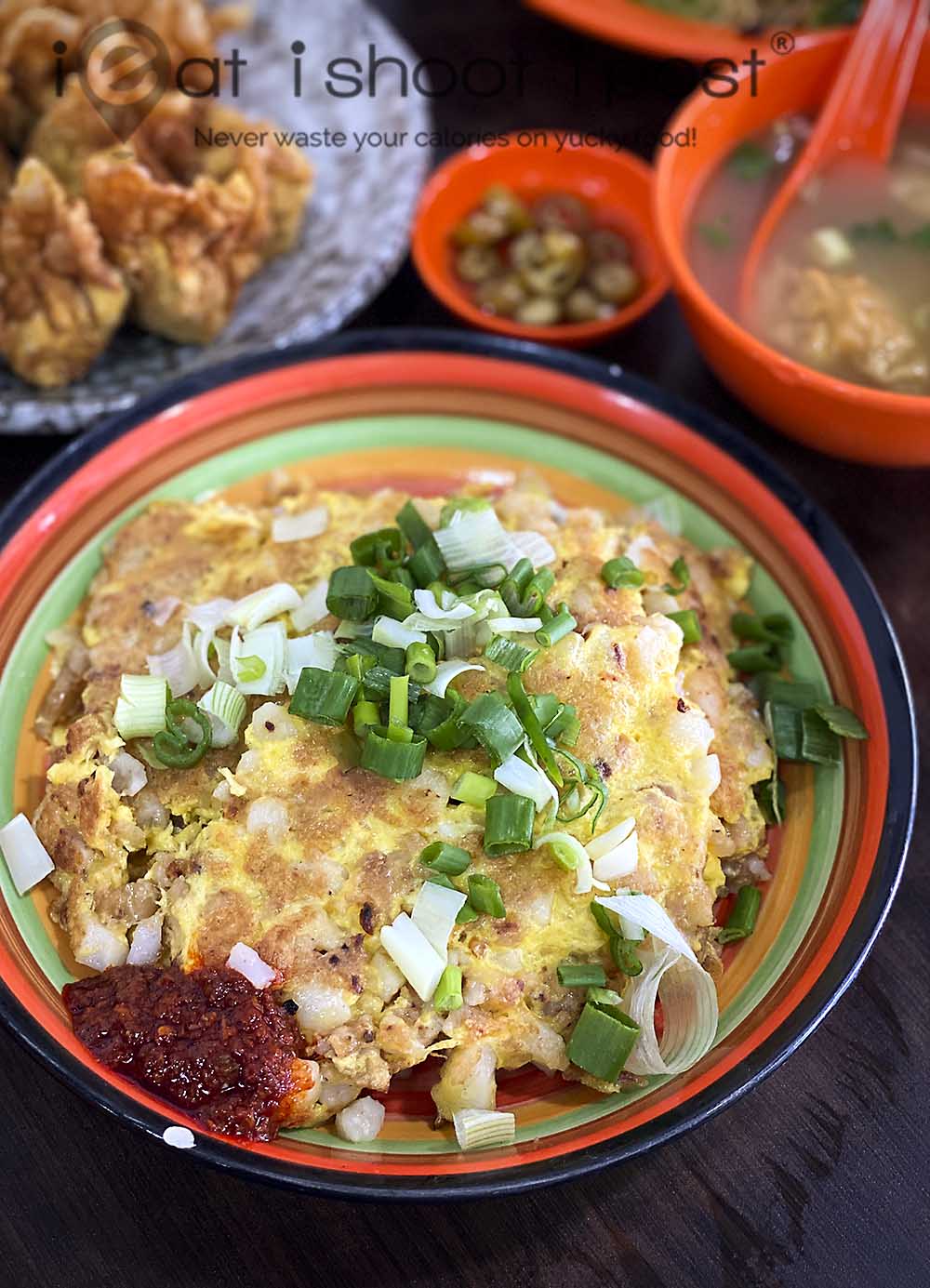 One unusual side dish which is very popular here is their carrot cake.  Actually, this should be considered a main dish rather than a side.  It so happens that Cindy used to run a carrot cake stall and so she decided to continue selling carrot cake here.  It has proven to be something that everyone seems to be ordering!  It is good, but for a nice little eatery like this, I think they can afford to make it extra special rather than serving a version that is commonly available elsewhere.  Some luncheon meat perhaps?  Extra crispy chye poh?  pork lard?  All these extras could just bring it to the next level! 4.25/5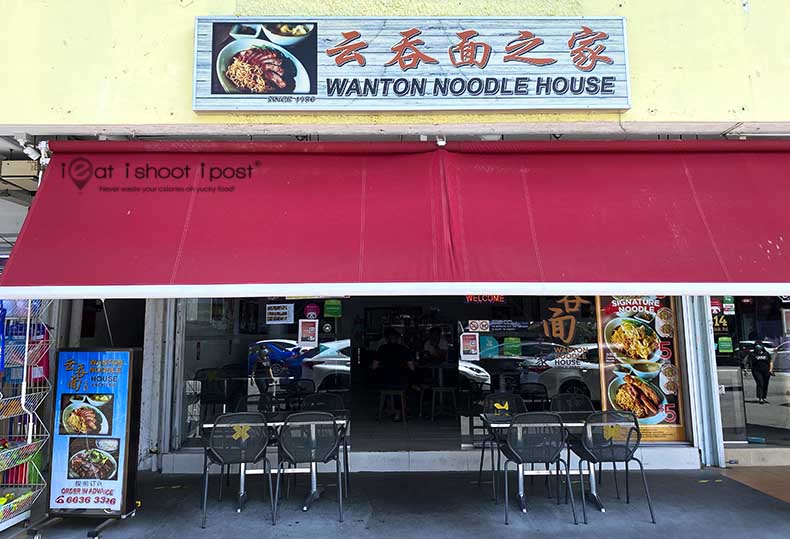 Conclusion
Cosy little eatery that serves very good wanton mee with a selection of excellent sides! I haven't gotten to try the ngoh hiang and fried chicken wings yet, but they all look very promising!