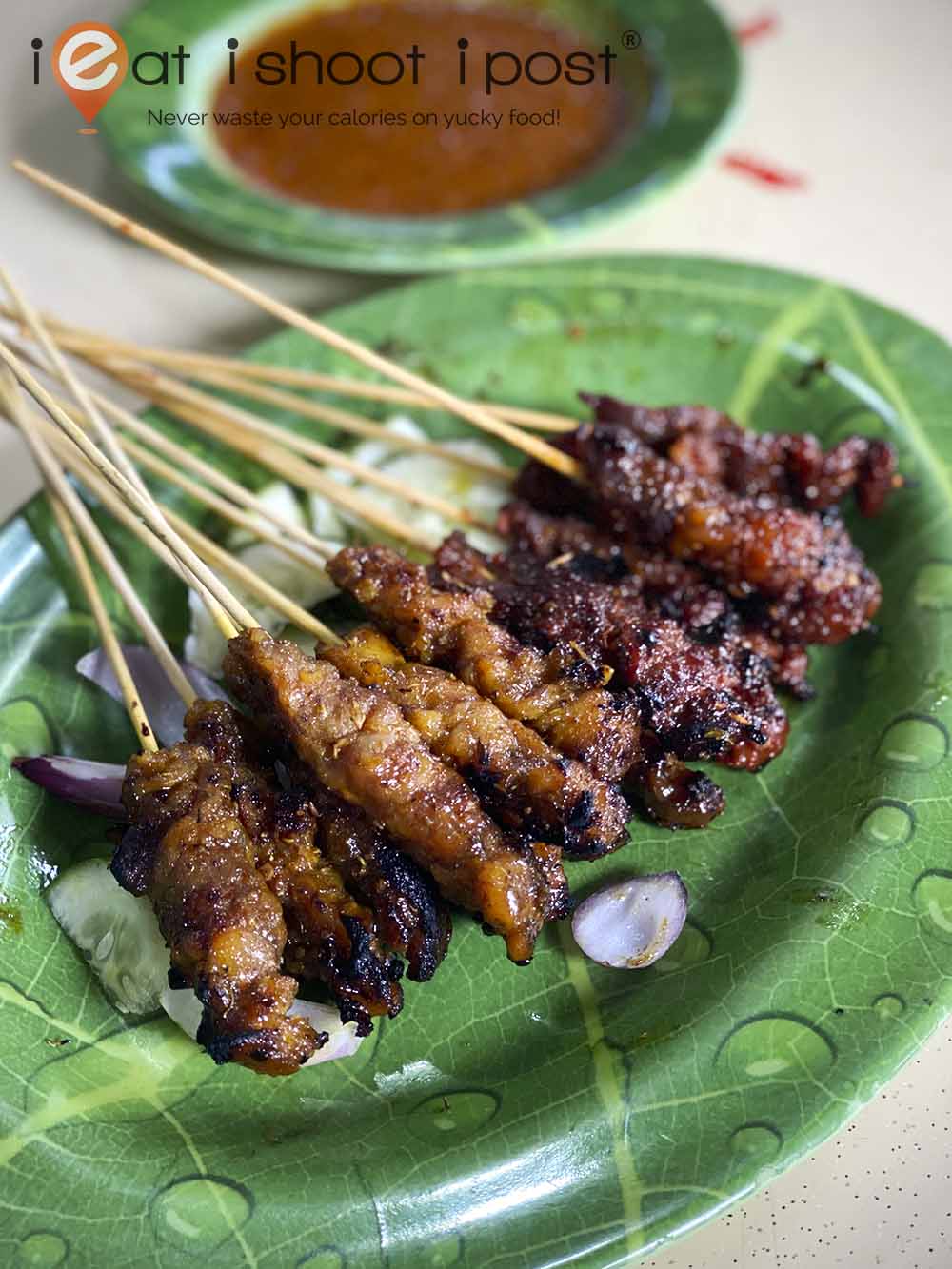 Singapore had one legendary Satay Club. It was probably the best thing that ever happened for satay in the history of satay. Unfortunately, it had to make way for the new Nicholl Highway and Esplanade Theatres by the Bay, and a piece of Singapore's Culinary History was lost forever.
Over the years, there have been attempts to rekindle the spirit of Satay Club, but they have all but fizzled out. I don't think there will ever be another Satay Club. Having 26 Satay stalls by the sea where patrons sit on low stools to enjoy satay is something that we will never be able to revive in our modern age.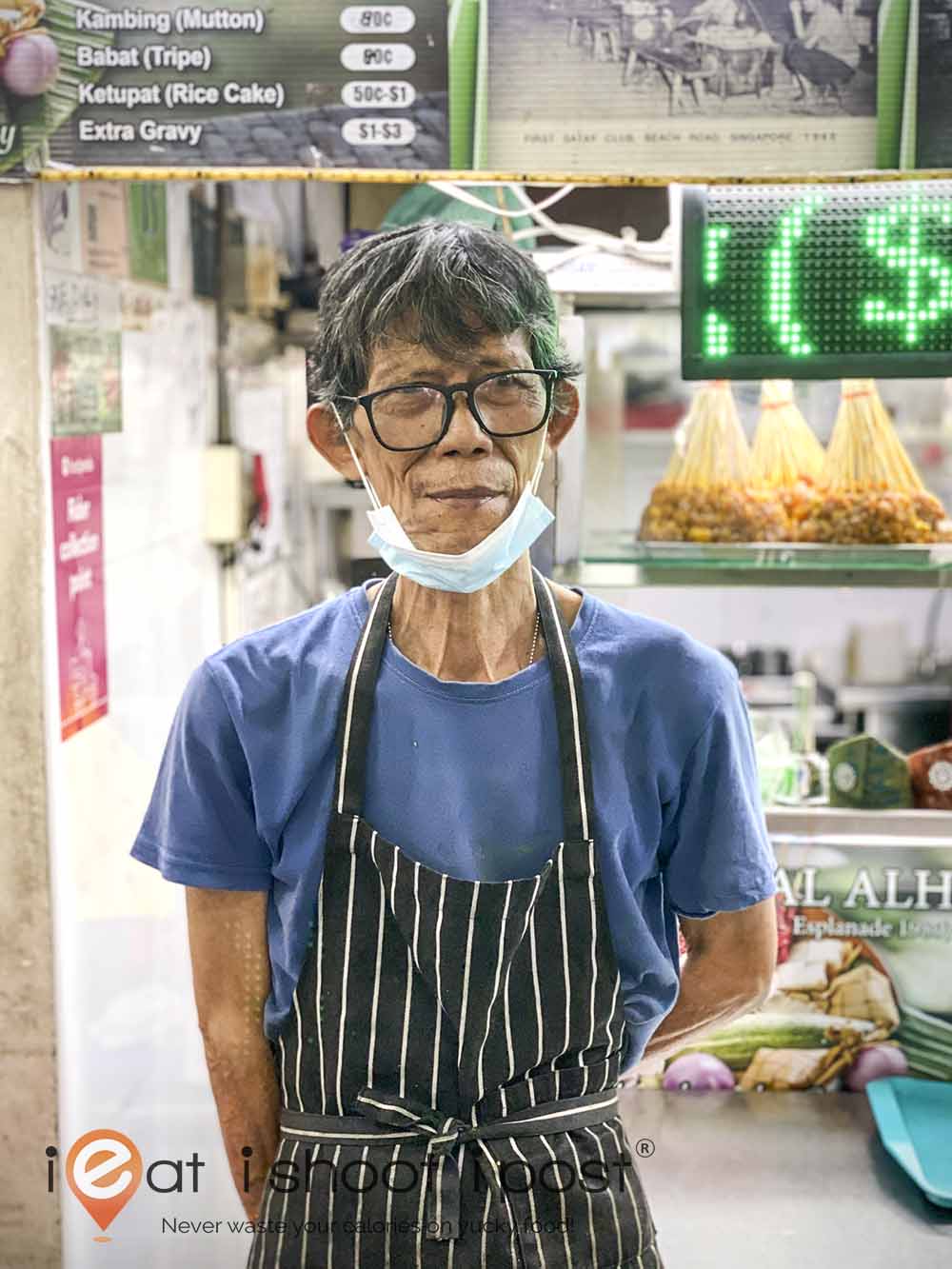 Of the 26 stalls that used to constitute the soul of Satay Club, there is all but one stall that remains and you can find them at the Mr Teh Tarik Coffeeshop at Geylang Serai Market and Food Centre. There are many other stalls that call themselves Alhambra Satay, but this one is the original which can trace its roots all the way to the original satay club located beside the defunct Alhambra Cinema along Beach Road.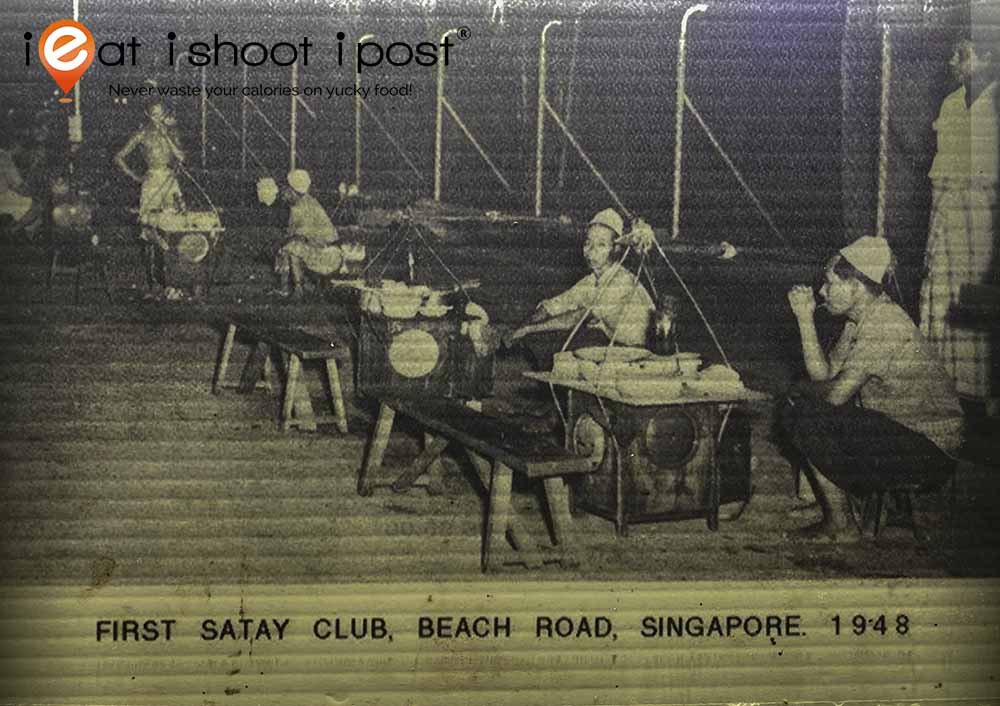 Its current owner is 2nd generation Encik Saiful bin Haji Juwahir, 68, who faithfully continues his father's legacy. Encik Saiful grew up helping his father at the stall and is determined to preserve the original taste which has made Alhambra satay famous.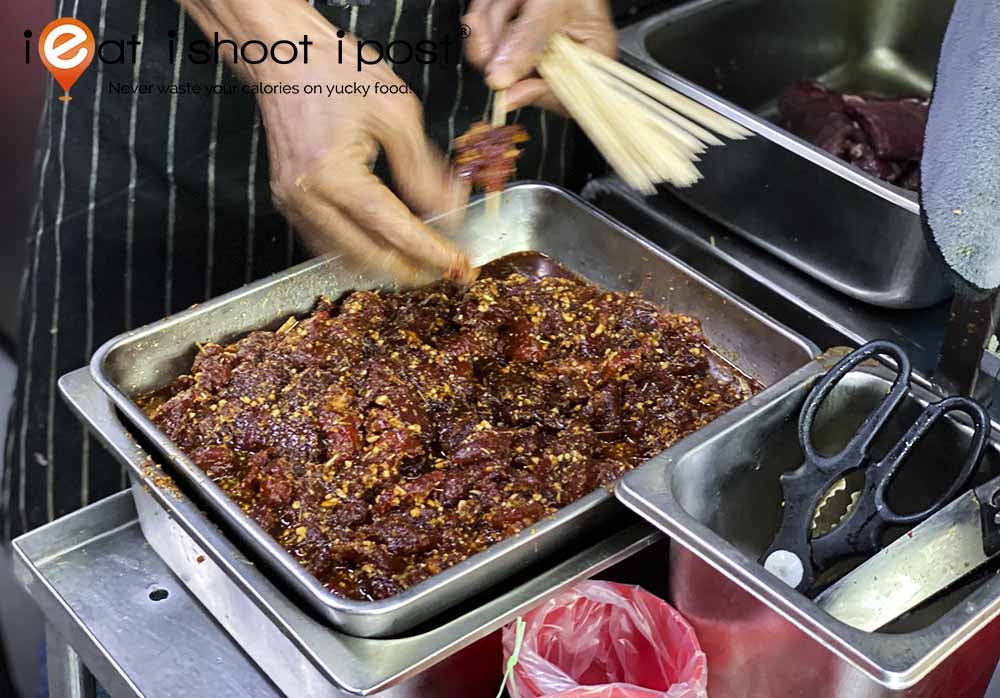 If you happen to visit the stall during the off-peak hours, you may spot Encik Saiful slicing up the meats and skewering the satay by hand. He still insists on hand skewering the satay even as many other stalls are employing machines to do the laborious work. The secret spices are also still all made in-house to safeguard the heirloom recipe.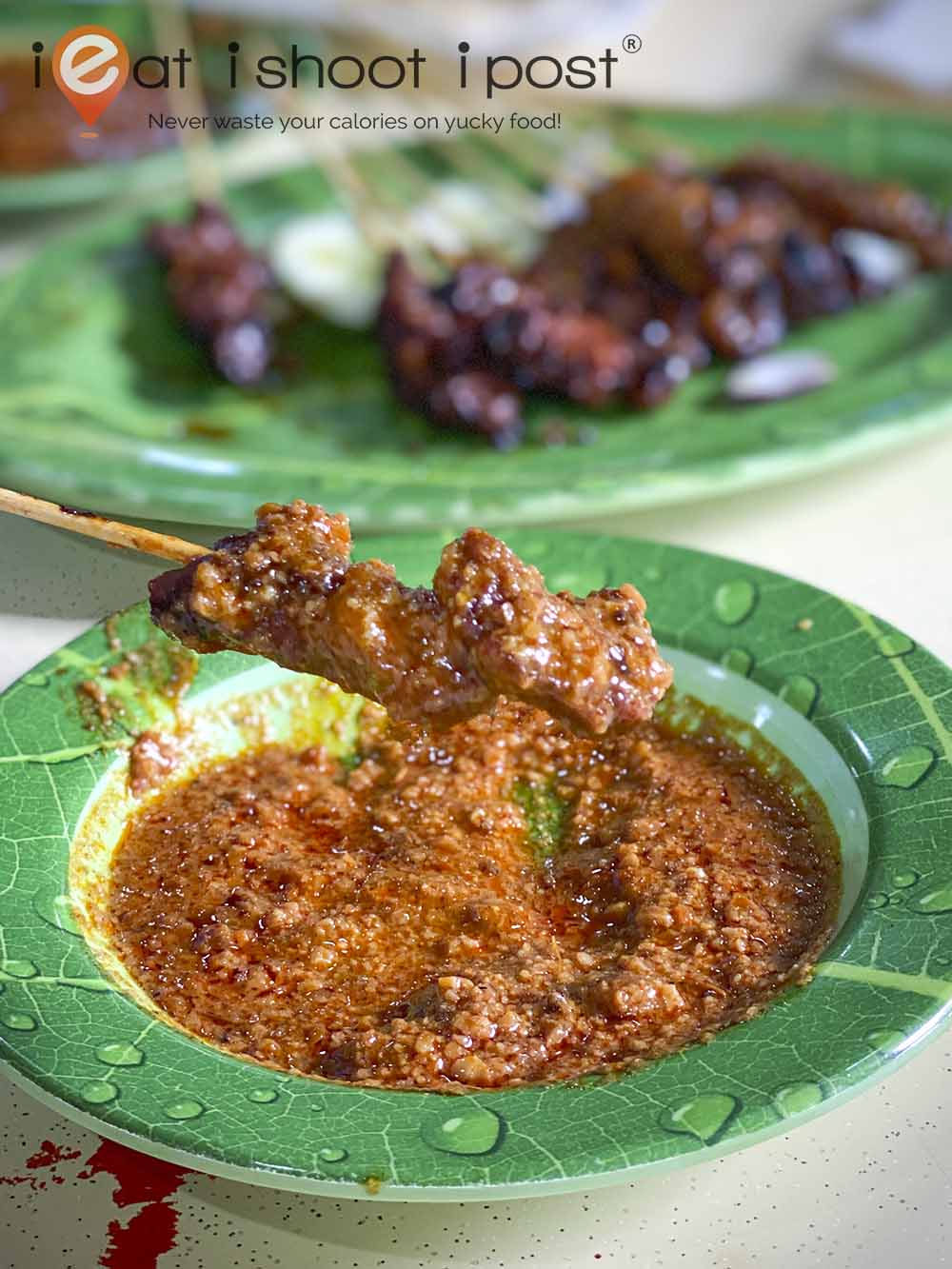 The seasoning for the satay is delicious and the mutton is tender without any tough sinews which often get stuck to your teeth. (One of the banes of eating satay kambing) It would have been even better if there were more bits of fats in between the meat. The chicken satay is also good, though I wouldn't say that it is much better than what you can get at other places. 4.25/5
The other thing I really like is the fact that they have their own set of plates which are a lovely green. The sauce place is also shallow, which allows you to coat the satay evenly with the peanut sauce! It sure beats trying to dip your satay in one of those foam bowls!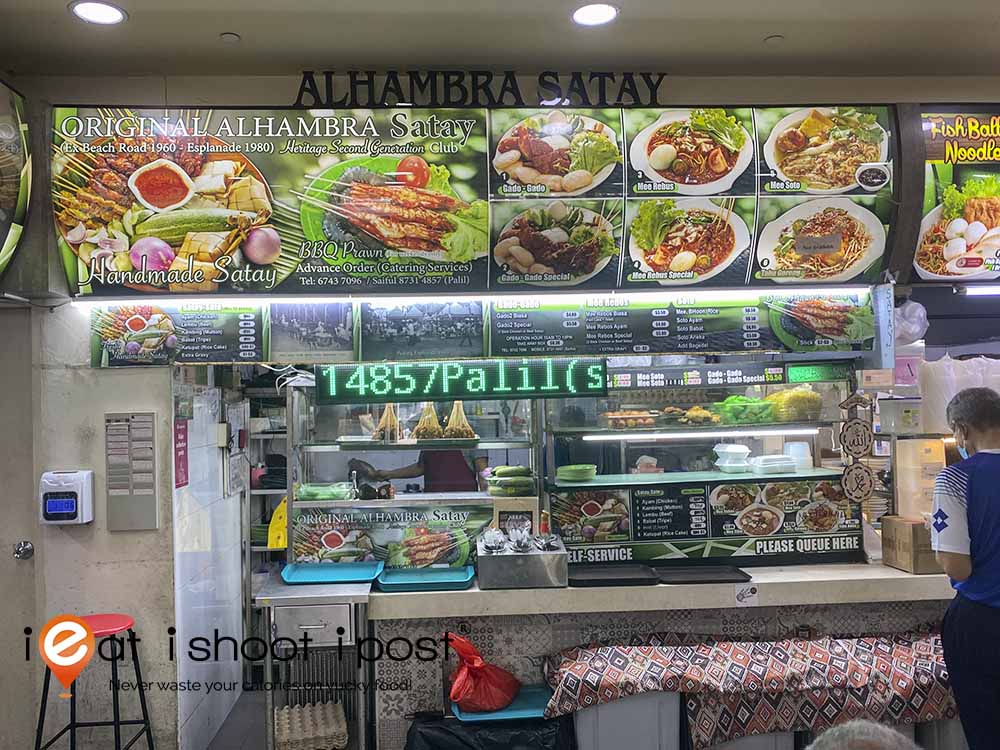 Conclusion
It's great that we still have a stall from the legendary satay club left that is keeping the Satay club spirit alive. It is a shame that they are located in a coffee shop rather than somewhere where one can enjoy the satay under the stars and by the sea. Those elements definitely play a big role in the overall satay experience!