With ieatMaMa, iwatch_ueat and superfinefeline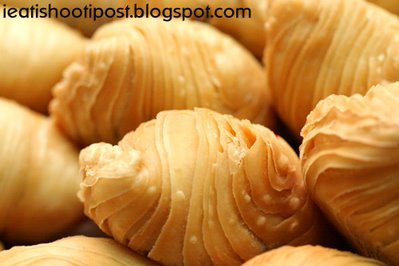 These curry puffs are as beautiful to look at as they are to eat. Don't you agree?
I don't know when they actually came up with the crispy layered skin curry puff idea, but A1 curry puff is arguably the most well known. This stall is a stand alone stall and all their curry puffs are still made by hand on site and that is always very reassuring.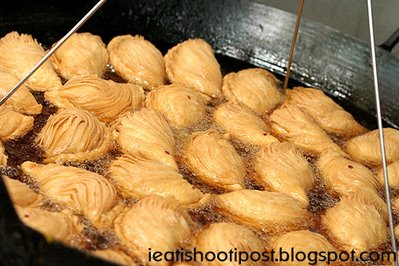 I found it interesting that they fry the curry puffs in a large wok and use this flat wire mesh thing to lift up the curry puffs when they are done. You learn something new everyday.
The great thing about this curry puff is that they skin is really crispy and flaky but the inside is still really juicy! The curry puffs come in four flavours, Curry, Sardine, Black Pepper Chicken and Yam. I tried the black pepper chicken one and also found that one pretty good. But if you have to choose only one to eat, go for the original curry puff. 4/5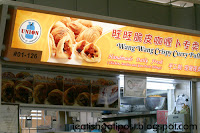 You can also check out:
Old Airport Road series
part 1 – Nam Sing Lengendary Hokkien Mee 
part 2 – To-Ricos Kway Chap
part 3 – Toa Payoh Rojak
part 4 – Hougang Jing Jia Mutton Soup
part 5 – Meilock Sour Sop Juice
part 6 – Hua Kee Hougang Famous Wanton Mee
part 8 – Western BBQ Unique Garlic Sauce
part 9 – Pasta Manna