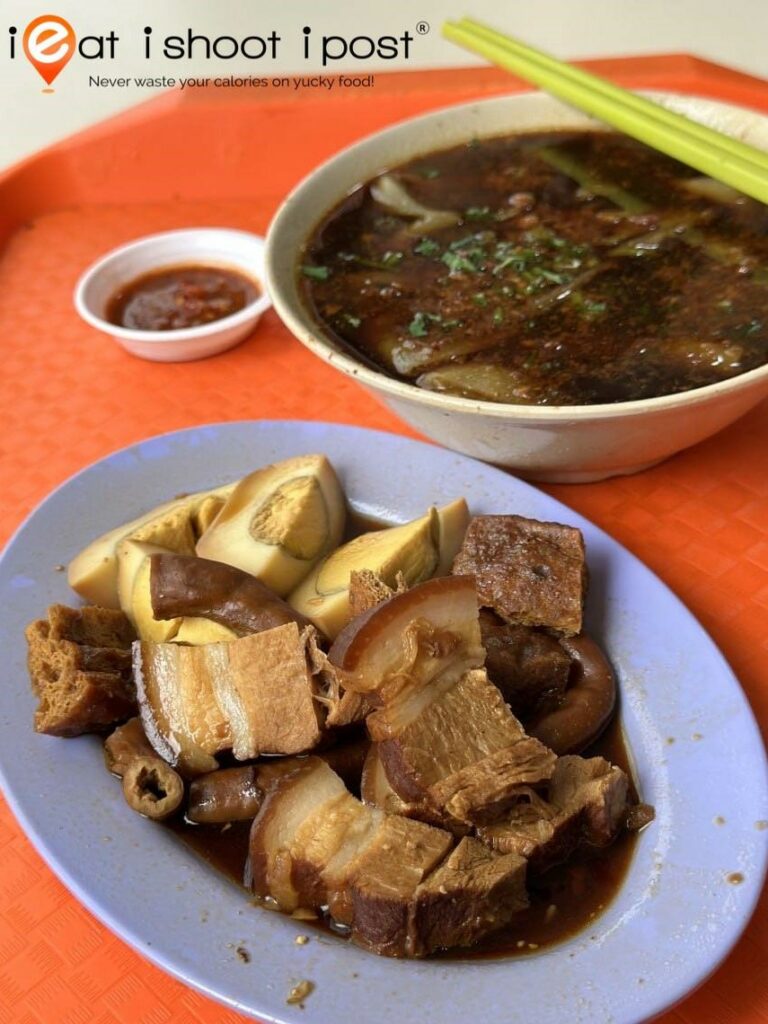 With inflation in Singapore skyrocketing, trying to find eateries that still sell delicious, affordable food is like trying to find a needle in a haystack! Yes, there are still many places that have $2.50 offerings, but it isn't easy to find GOOD FOOD that you would deliberately travel down to just to eat at that price! Amazingly, we did stumble upon this gem while scouting for good food around the Tanjong Rhu area, andI can't wait to share the good news with you! Don't say I bojio!
I'm sure the skeptics are questioning how a $2.50 plate of kway chap can be that good. Well, read on my dear friends!
Watch our Youtube Short here:
$2.50 Kway Chap Set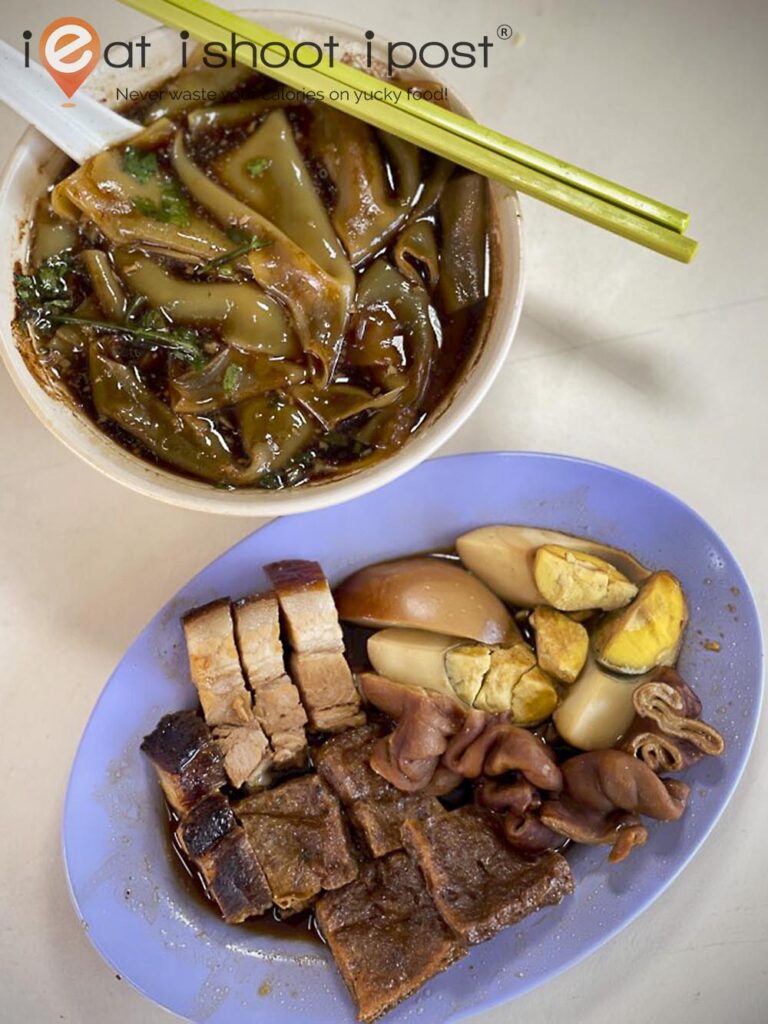 For $2.50, you get a plate with three pieces of pork belly, one tau pok, one egg, a segment of intestines, and a bowl of their silky smooth kway chap! It's good enough for a light lunch, but we would guarantee that the next time you will go back and just order a larger portion!
Silky, smooth kway, flavourful, robust chap!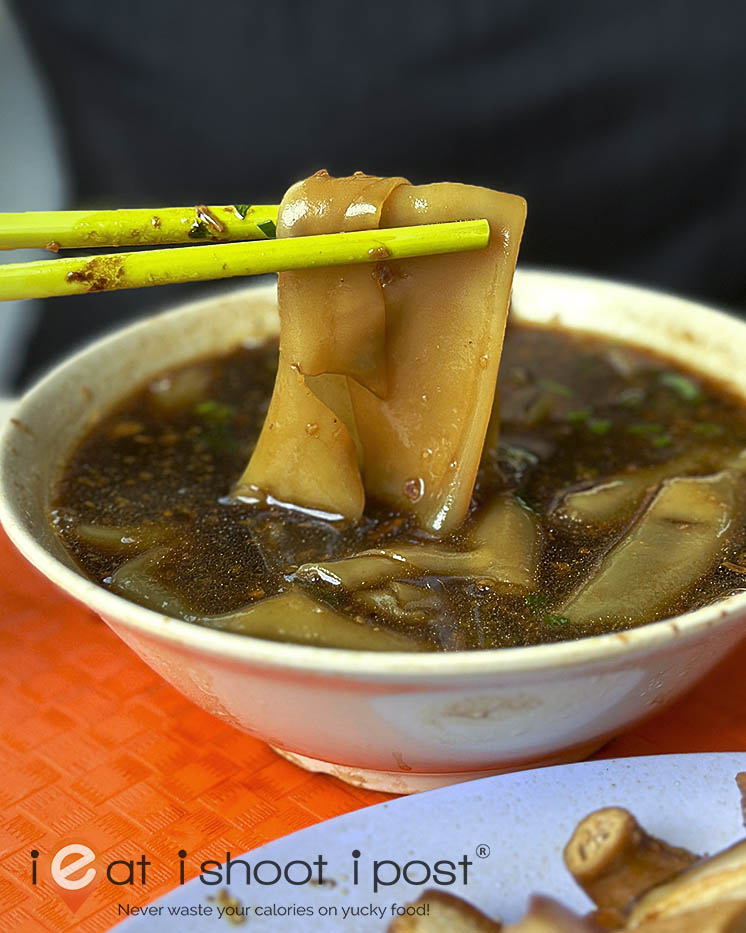 This kway is one of the silkiest I've come across. It kept slipping off my chopsticks when I tried to hold it up for the photo! Unlike a lot of other places, this kway is dark, which means that it has managed to absorb the braising sauce resulting in a kway that is flavourful even when eaten on its own. This effect is not easy to achieve and the owner, Mr Wong, went through a period of trial and error before managing to do it. He has also added a generous dollop of fried garlic in the soup which gave it that extra "oomph"!
Yummy plate of liao!
The lor (braising sauce) is excellent and they have made sure that the innards are washed thoroughly so that it tasted clean and void of offputting flavours. The braised pork was gobsmackingly good and had just the right amount of tenderness! Overall we would have given it a 4.5/5 even if it wasn't sold at $2.50!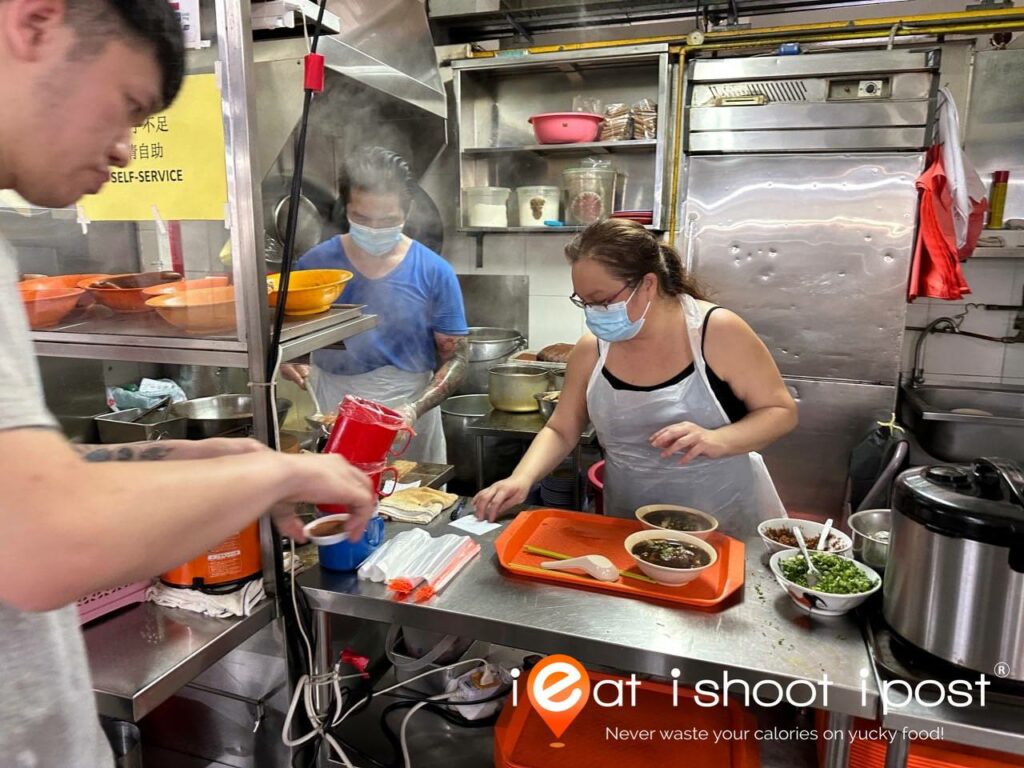 Mr Wong Seng Hong, 42, and his wife Diane have been manning this stall for over a decade. The hard-working couple starts preparing their food at 2 am and works till lunchtime, after which they would close the stall and spend the next 4-5 hours washing the innards and preparing the other ingredients for the next day! Now, that is dedication, and this is why hawkers really deserve our respect!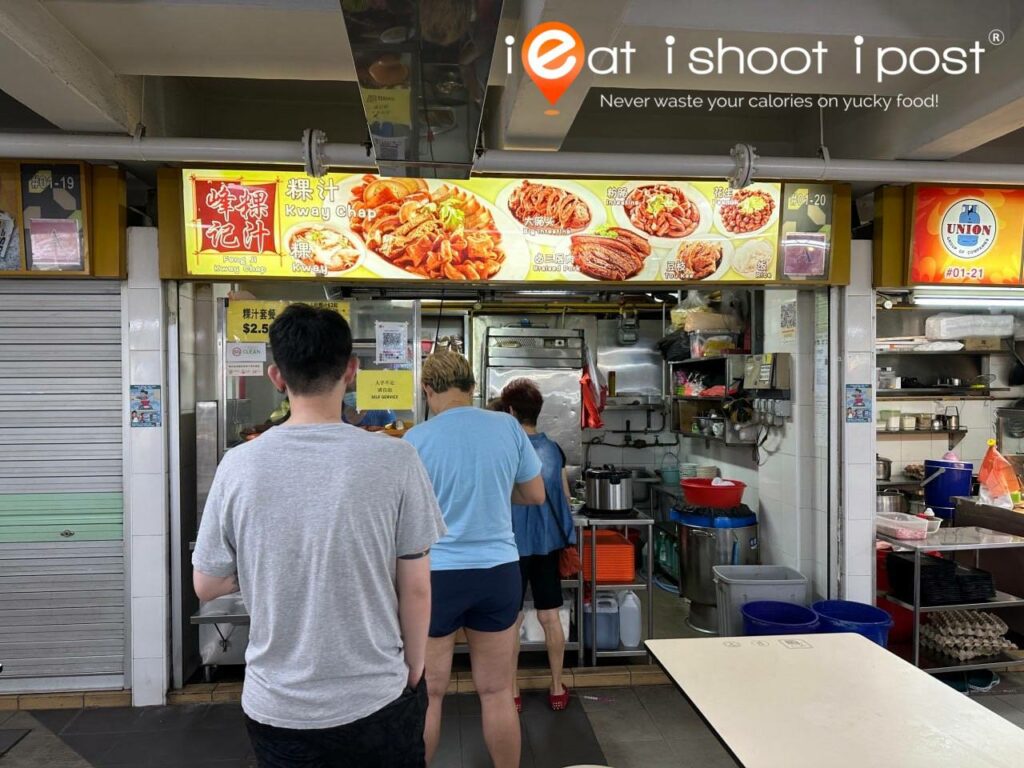 Expect long queues for this popular hawker stall. We came here at 10 am on a weekday morning and there was a snaking queue!
Conclusion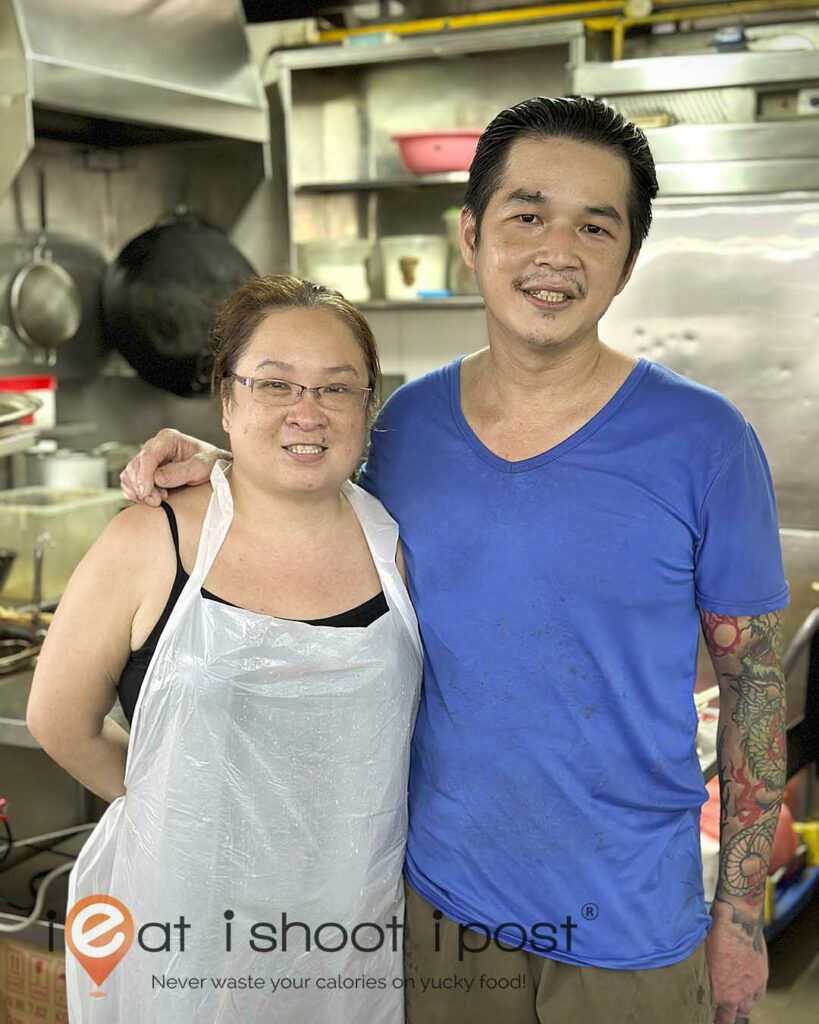 This hidden gem delivers a gastronomic kway chap experience that is superbly satisfying. But on top of that, you can get a decent set for just $2.50. We don't often say this, but this one is really "Cheap and Good!"
Can't get enough of kway chap? Find a list of the best kway chap Singapore can offer here.