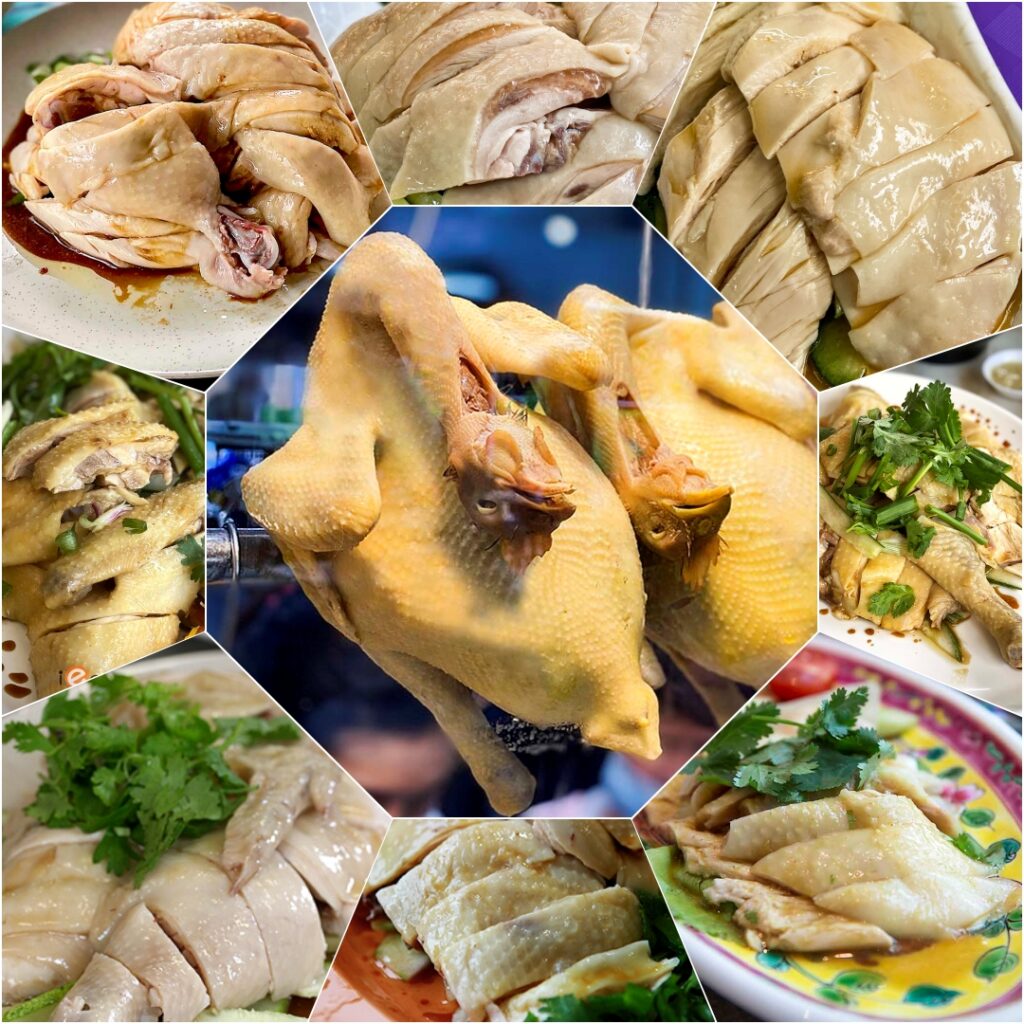 Youtuber Eats at 100 Chicken Rice Stalls: Almost half infected by E Coli
Angel Hsu ate chicken rice from 100 stalls in Singapore to find the best one but at the same time she also found that almost half of the 100 stalls she visited had E Coli levels that exceed SFA's recommendation:
It's funny how so many news agencies' headlines are "Youtuber eats at 100 chicken rice stall to find the best one" When it should be "Youtuber ate at 100 chicken rice stalls and found that nearly half of them have E Coli Levels that exceed Singapore Food Agency's (SFA) safety limits"
It is also interesting to note that even SFA reported that nearly 40% of chicken rice stalls exceeded the regulatory limits for E Coli in their own survey in Feb 2023
According to SFA, the amt of E Coli present in read-to-eat food is supposed to be less than 100 cfu/g:
So what has been done since that report was published?
The Problem with Hainanese Chicken Rice
The fact that raw chicken carries E Coli is well known, which is why chicken has to be cooked properly. However, we all know that Hainanese chicken cannot be overcooked and after cooking is soaked into cold water and then hung for hours at ambient temperature. The risk of cross-infection from raw chicken to cooked chicken is very high since hawker stalls are all such small spaces.
There are several potential areas where cross-contamination can take place.
One potential problem area may lie with how the chicken is plunged into cold water immediately after poaching. This is done so that the chicken doesn't overcook and to set the gelatine under the skin. If the inside of the chicken is not cooked properly, the surviving E Coli will get transferred to the soaking water which will in turn spread to all the other birds soaking in the water. The E Coli will then start multiplying as the chicken is hung at ambient temperature.
The longer the chicken hangs at room temperature, the higher the risk. So, my advice is the eat chicken rice for lunch when they have just been cooked rather than dinner when the chicken has been left hanging for a longer period of time.
Another problem area may be the chopping board which can harbor bacteria if not washed properly. The wash basin could also be another area where cross-contamination can take place since it is used to wash the raw chicken as well as the utensils for the cooked food.
If this blows up, we might see major changes in how hawkers are required to handle the chickens!
The Real Potential Culprit is Salmonella and Campylobacter
Do note that E Coli is used as an indicator of whether the food is handled properly. Most E Coli don't cause illness, but a few particular strains can cause serious illness. That is why even though so many stalls have high E coli counts, not many people have reported serious illness and we haven't had any outbreaks. https://www.mayoclinic.org/…/symptoms-causes/syc-20372058
The real problem with chicken is Salmonella and Campylobacter. These are the ones that cause outbreaks of diarrhea and serious disease. A study published in 2018 showed that while E Coli was found in 10% of boiled chicken samples, Salmonella was present in only 1.5% of the samples while no campylobacter was found. So just because there is E Coli doesn't necessarily mean that there will be a disease outbreak. The E Coli is simply an indicator of whether the food was handled properly. But, the risk is higher than Salmonella or Campylobacter would also be present if the E Coli levels are high.
What is significant is that they found the bacteria count increased over time and the recommendation is that boiled chicken should be eaten within two hours after being cooked. Even soy sauce chicken can be contaminated while roasted chicken is very safe. Here's the study if you want to read it in detail: https://bit.ly/43PoEHQ
Problems with Angel's Experiment
I had a closer look at how Angel conducted her experiment and although I commend her for her effort, there are a few things about the whole experiment which we need to consider:
1. Since the bacteria count increases with time and she did several samples in a day, this is not taken into account. So some places may have a low bacterial count because it was sampled right after the chicken is cooked while the high counts may be because the chicken was cooked many hours ago.
2. She took only one portion of the chicken. A more accurate result would be if the whole chicken was sampled since certain sections may be more prone to contamination than others.
3. The PPE was really not required, the chicken rice is already packed, so that is really for entertainment purposes only, although I thought it was quite cute.
4. After two months of eating chicken rice several times a day, she hasn't actually gotten salmonellosis or severe illness. It's actually quite a good result!
5. Since she is trained in microbiology, she should be aware of the dangers of eating contaminated chicken. Having found out that some of the chicken samples have such a high bacterial count, she was still willing to continue on her experiment. I would have stopped eating the chicken and simply collect the samples to check for bacteria. I think it shows that she knows that the risk is minimal even though in the video she makes it seem as if it is very dangerous.
Conclusion
My conclusion is that it is a very entertaining video but the results should be taken with a pinch of salt. I am sure SFA will conduct proper checks to ensure food safety, so don't jump to conclusions too early.