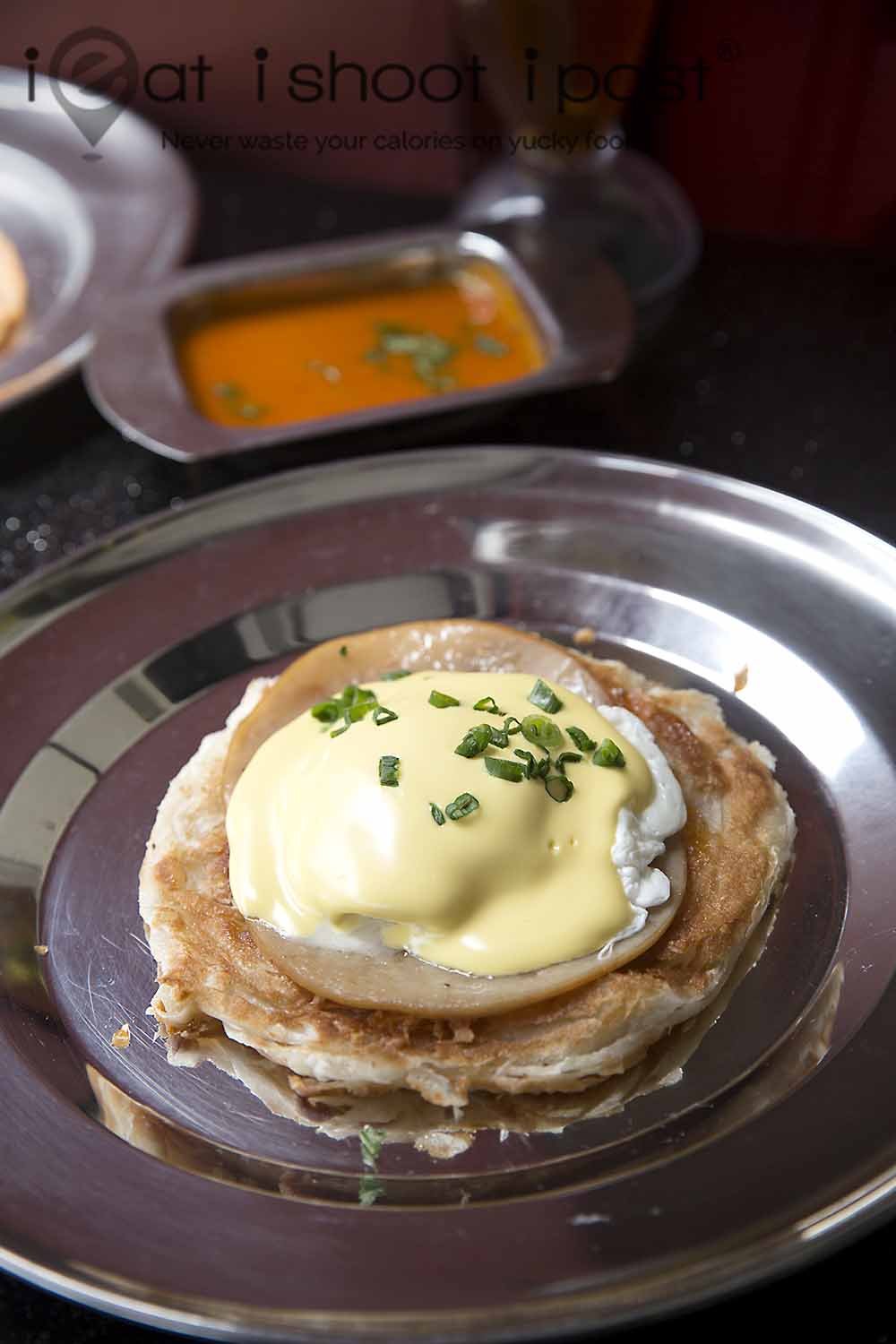 What is the fundamental difference between a prata and a pizza?
One ingredient:  Yeast
The other ingredients for the dough is essentially the same:  Plain flour, water, salt, sugar and oil.  All you need to change a prata dough into a pizza dough is to add yeast to the mix and allow it to proof!
So, why is it that people are happy paying $20 for a pizza, but would think twice about paying half of that for a murtabak with the same ingredients?
That is the kind of culinary prejudice that is working against purveyors of local cuisine. The kind of prejudice which my friend Gunalan, the owner of Springleaf Prata Place had to face when he started to introduce his creative pratas many years ago!
When I first met Guna, he had already been doing all sorts of things with prata.  He started with a chicken floss prata and went on to create chocolate prata, red bean prata and the like.  But at that time, he was hard pressed to sell anything above $5.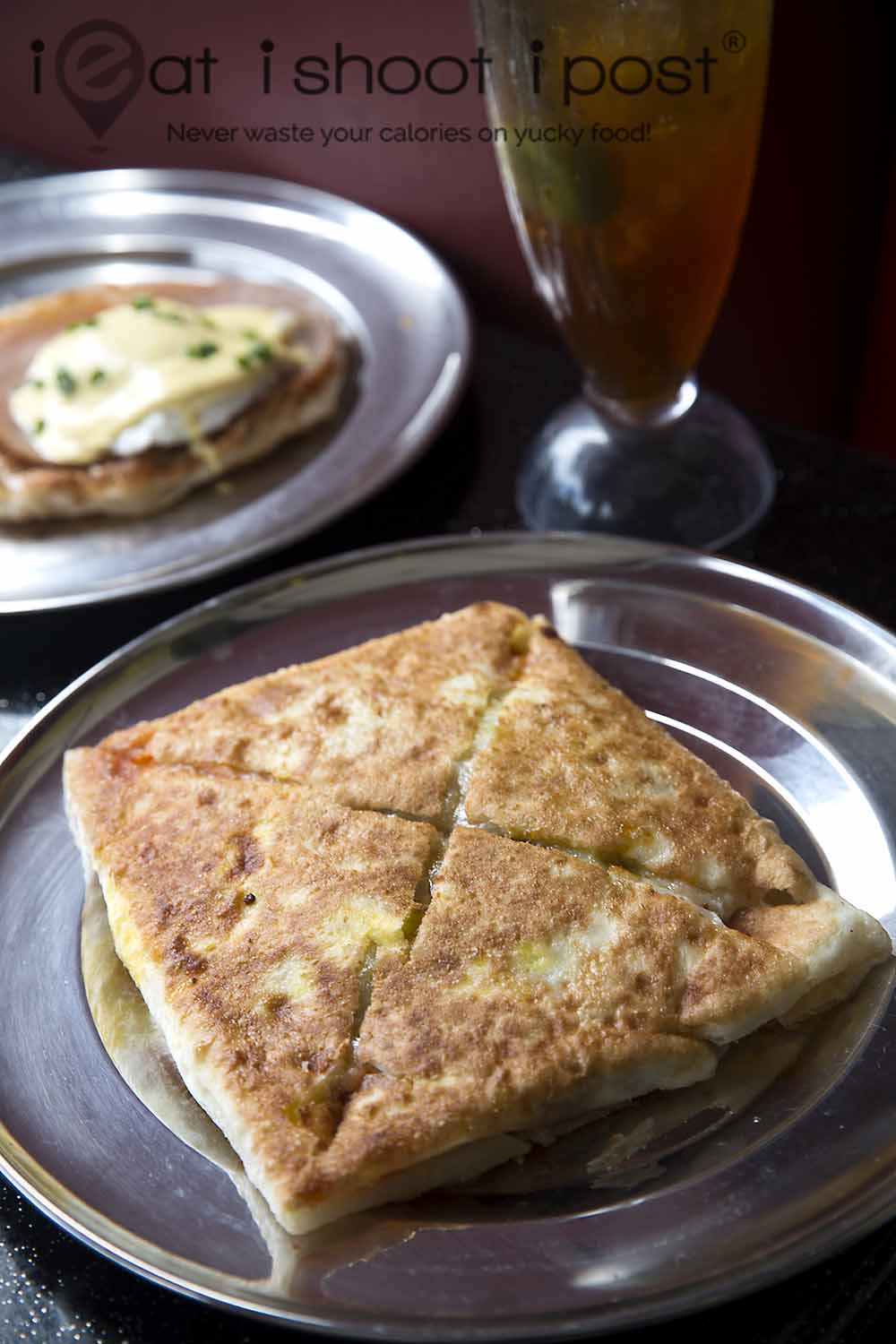 The breakthrough came when we created the Ultimate Murtabak for the first Ultamite Hawker Fest in 2012.  This was a murtabak made with tandoori chicken which he roasts himself in a tandoor, mozzarella cheese, portabello mushrooms and onions.  It was such a big hit at the Hawker Fest that he introduced it at his restaurant after the event.  At first many of his patrons balked at the price.  But his prata-men, embolden by the excellent feedback during the ultimate hawker fest, had the confidence to push it to their customers.  Soon, the word spread and people started to come just to eat it!
The next year, we came up with the murtaburger, which was a cross between a Ramly burger and murtabak.  Guna had to come up with his own spiced lamb pattie and we stuffed the murtabak with eggs, cheese, mayo and chilli sauce.  It was another hit at Ultimate Hawker Fest 2013!  Again, it was introduced into the restaurant's menu!  This time, it became easier for patrons to give the new murtabak a try!  For SG50, we created  the SG 50 Luncheon Meat Murthbak, which was another hit! Since then, Guna has been making it a point to introduce a new prata to his Ultimate series every year!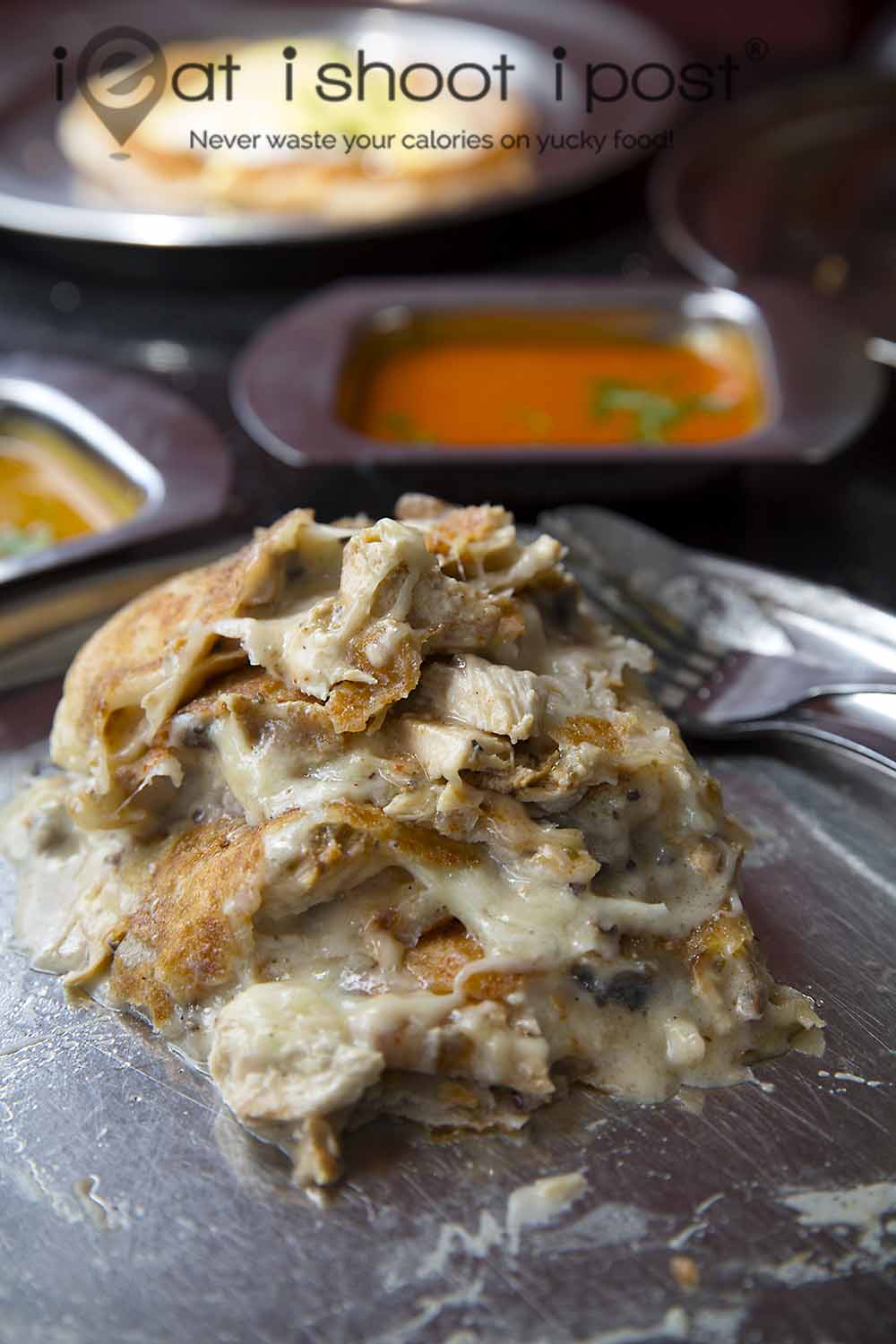 This year, he came up with the Alfredo, which is a murtabak filled with rosemary roasted chicken which he cooks in the tandoor, portabello mushrooms, white sauce and mozzarella cheese.  The flavours are closer to what you would find at an Italian restaurant than what I expected.  I had thought it would taste really local, but they actually used fresh rosemary and made the white sauce themselves! 4.25/5
Guna has also just renovated his place at Railway Mall after taking over the premises next door.  The new place is very spacious and air-conditioned.  The kitchen is well insulated such that the curry smell doesn't permeated the whole place.  He has also set up a curry station where you can help yourself to the curry.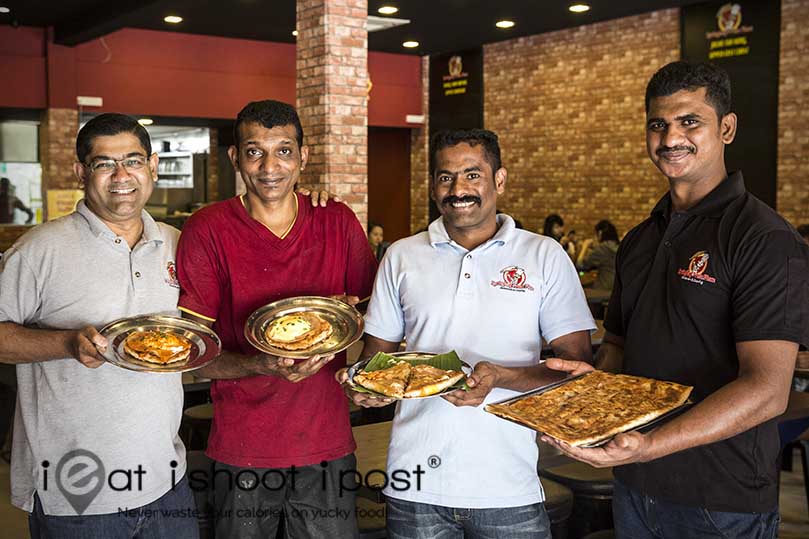 I have known Guna for a few years now and one of the things I noticed is how well he looks after his staff.  He has a couple of workers from India who have been working for him over the years and he has been generous enough to make them business owners, each with a share of his prata restaurants!  I applaud him for his forward thinking.  By giving his workers a chance at building a future for themselves, he has earned their loyalty and respect.  The results speak for themselves when you visit his restaurant.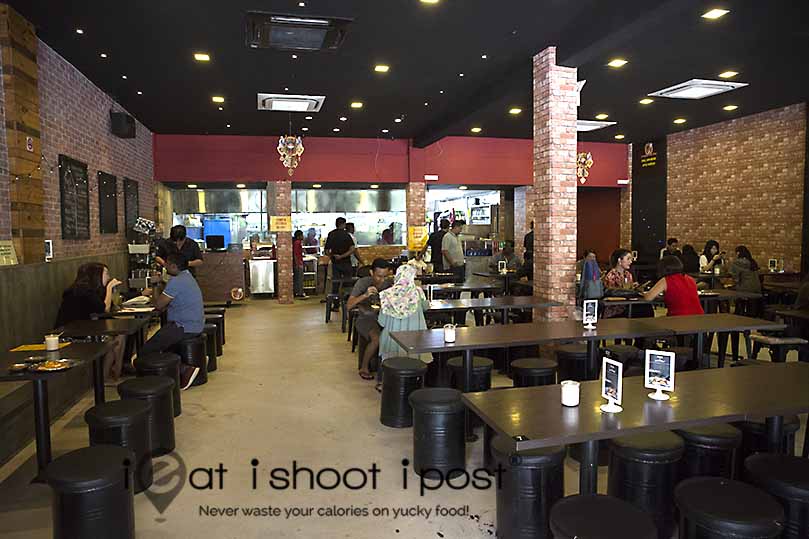 Conclusion
The spacious, air-conditioned environment and creative gourmet murtabak make Springleaf one of the best places to satisfy your craving for pizza prata.