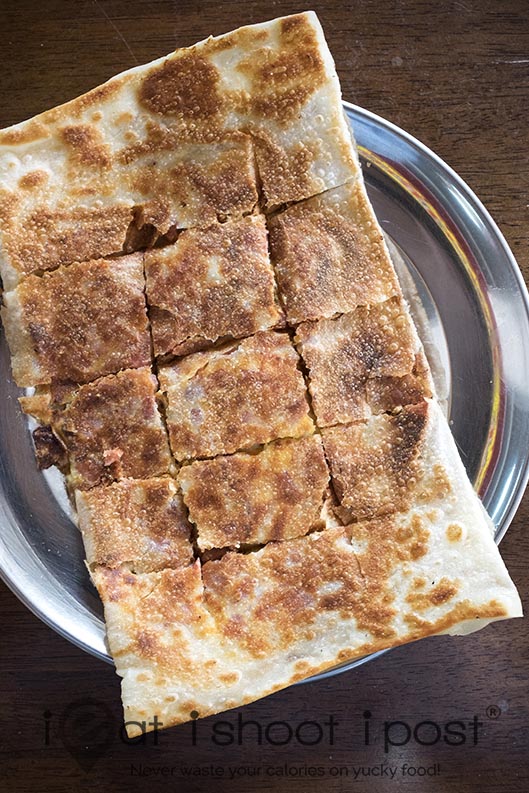 I have had lots of fun creating new prata flavours with Guna over the years for our charity events.  In 2012, it was the Ultimate Tandoori Chicken, Mozzarella Cheese and Portabello Mushroom Murtabak. In 2013, we did a Murtaburger.  After a one year hiatus, I am pleased to announce the Umami 50 — A Chicken Luncheon Meat and chicken floss Murtabak which made its debut at "Let's Celebrate! @ Bishan", a President Challenge Charity Event last week!
Guna tells me that it is called Umami 50 because
"Umami translated from Japanese means pleasantly savoury, delicious or tasty.  So we have had 50 years of pleasant life in Singapore and hence Umami 50".
So I guess we can call this an SG50 murtabak which represents the mix of flavours which you can only find in Singapore!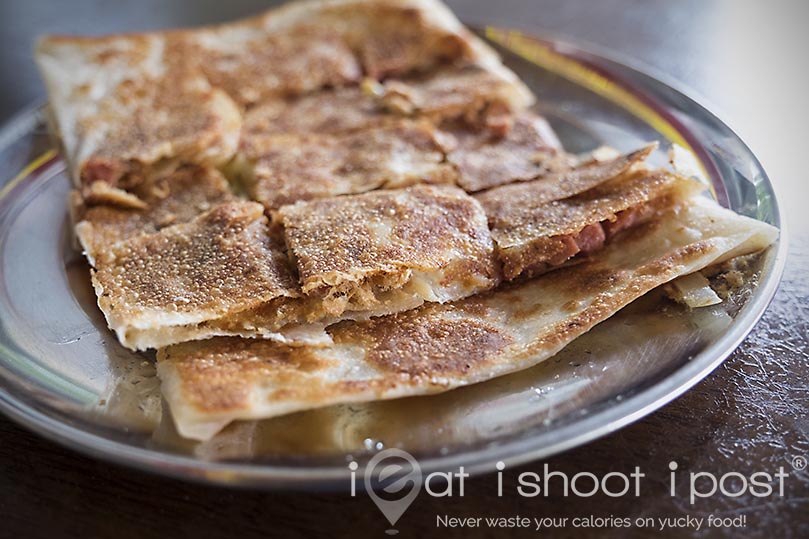 Now, luncheon meat is the last thing you would expect to find in prata places as most of them are run by Indian Muslims.  But it is one of the most beloved food of all time amongst Singaporeans.  In order to create this murtabak we had to hunt down a halal certified chicken luncheon meat, halal chicken floss as well as specially import a halal certified Japanese mayonnaise from Malaysia!  These ingredients are spread over eggs and cheese and the result is a unique new Singaporean dish which should appeal to kids from 9 to 92! 4.5/5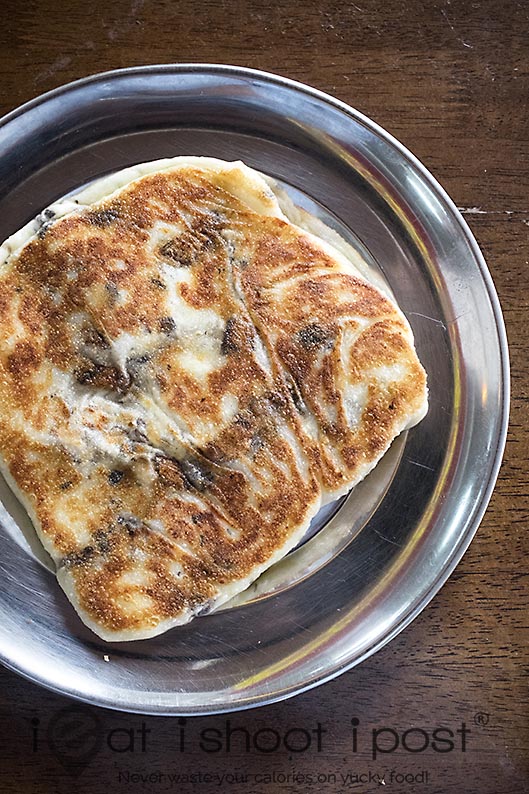 After years of pestering Guna, he has finally opened a Prata Place in the East.  The new Springleaf Prata Place is situated along a sleepy row of shophouses in Jalan Tua Kong, Siglap.  The decor is simple but most importantly, it is air-conditioned,  so you can have your hot hot prata in cool, cool comfort!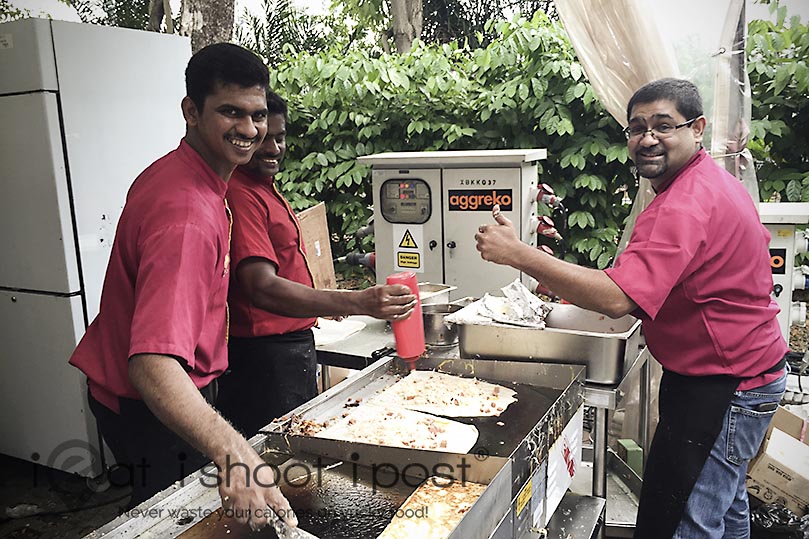 Conclusion
Always a pleasure to create new flavours with Guna!  At Springleaf prata place, you will find all the other flavours which has been featured in our ultimate hawker fest as well as other flavours which he created himself, like the red bean prata which I always like to order when I am there!
Note:
Special thanks to Guna for supporting our charity events over the years.
P.S.  Don't forget to wash your prata down with some hot Teh Tarik!