The upcoming Ultimate Hawker Fest has given many hawkers the opportunity to dream. Many hawkers, like Gunalan from The Prata Place have visions of the ultimate version of their specialty dishes but are usually hampered by the need to keep prices at a level which they think their customers are willing to pay. But with the Ultimate Hawker Fest, they have the opportunity to make their dream a reality and take hawker cuisine to the next level.
I met up with Gunalan this week to see his vision of the Ultimate Murthabak and I am very excited with what he came up with. For the Ultimate version, he first infused the Tandoori Chicken with a smokey flavour by cooking it in a Tandoor, then he dices it and adds it to the Murthabak alongside some sauteed portabello mushrooms, onions and a generous sprinkling of mozarella cheese! Not good, VERY GOOD! He will also be making another version with lamb which he first makes into a Kebab and cooked in a Tandoor! Salivating already? Make sure you remember to buy your tickets to the Ultimate Hawker Fest!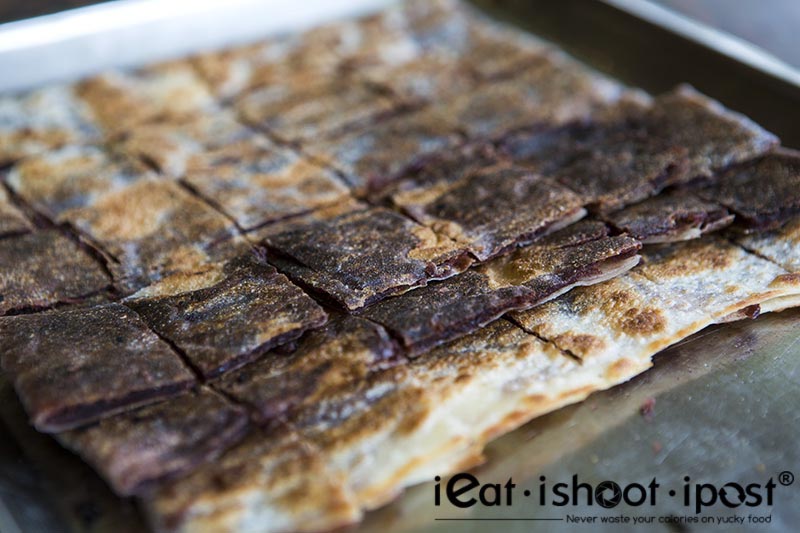 Now, if after looking at the photo above, you have to have a Murthabak fix, like NOW, you can head to The Prata Place for their normal Murthabak which is already very good. But what I want to draw your attention to is that you should do yourself a favour and save room for dessert. The Red Bean Prata is reminicent of the chinese version except that the dough here is super thin and crispy. I have had this on several occasions with friends and everyone I have met have so far has given it two thumbs and a toe up! 4.5/5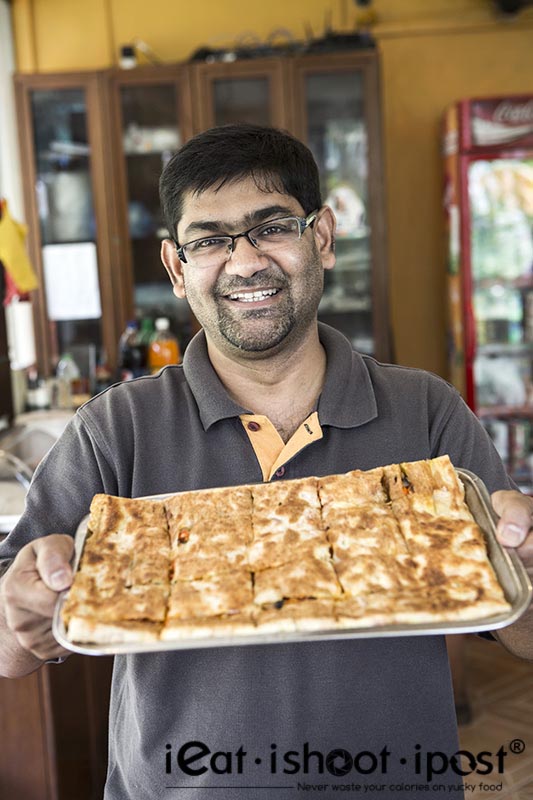 In the week leading up to the Ultimate Hawker Fest, there will be cooking Demos happening daily between 12pm and 2pm at the main atrium of Millenia Walk. On Monday 15 October, I will be pairing up with Gunalan to do a prata class! It is going to be really fun because we got some real prata experts who will be doing some prata acrobatics to Bollywood music, then we will show you how to make the dough and how to flip the pratas, then everyone gets FREE pratas to taste!! Is FREE to attend, so come on down!
Guys from The Prata Place having a bit of Prata Fun
Yes this is happening in Singapore! Make a date and join us on 15 October at Millenia Walk!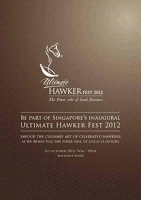 To buy tickets to the Ultimate Hawker Fest, please visit http://www.touch.org.sg/ultimatehawkerfest2012
Venue: Millenia Walk
Date: 20 Oct 2012
Time: 5pm to 10pm
Many thanks to The Prata Place who are donating all proceeds to Touch Community Services!