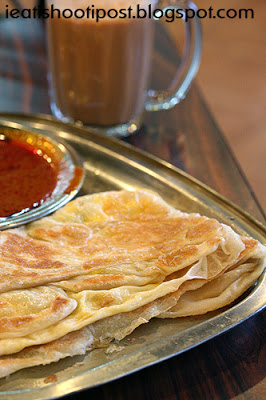 One of the good things about Reservist training is the fact that I find myself in a part of Singapore that I seldom go to. That means that I get to eat and blog some of the stuff from a different part of Singapore.
I am one of the Reservist Doctors at the Combat Support Hospital which is based in Nee Soon Camp, which means that my Reservist Kakis and I have been eating at some of the places near the Upper Thomson area like Shanghai Renjia and Cafe Ole. In case you are wondering, the Combat Support Hospital is a Mobile Field Hospital with surgical facilities to take care of soldiers injured during conflict. It's something like M*A*S*H for those who can still remember the TV series.
Another good thing about Reservist Training is being able to meet up with old friends and speaking Army Lingo again. Yes, the SAF has got its very own brand of English that is an even worse aberration of English than Singlish. Here in the SAF you don't "Authenticate", you "Authonticate". You are not an SAF "Officer", you are an SAF "Occifer". Most of the time when you meet a fellow Occifer, the greeting is not "Good Morning" but "How Shag is that?" But the one that really gets me is the word "Bah Long Long" which means someone who is simply doing nothing. Where in the world did they get this word from?
One of my regular haunts whenever I am on Reservist is this Prata Shop which is just outside Nee Soon Camp. The Prata here is excellent and they have a wide range of curries to go along. This is also one of the most comfortable places to get a nice prata with a cup of Teh Tarik. Although they brand themselves "Crispy Prata", they are in no way like Prata House. Instead, it is crispy on the outside and fluffy on the inside. Just the way I like it. 4.25/5
Conclusion
Something to look forward to for breakfast just before booking into Camp for training!