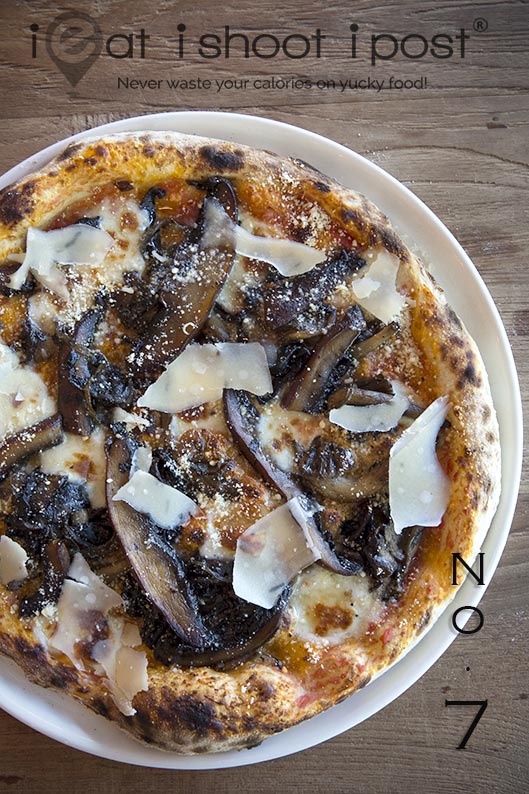 I thought I was cured of my pizza fixation when I finally published my homemade pizza recipe in 2012. I had spent quite a lot of time researching and experimenting with my pizza dough which culminated in procuring a specialized pizza oven at home. At the time, I thought that that was it. Apart from having a wood fired oven, that recipe I posted represented the best pizza that I could ever make at home.
Then I discovered Plank Sourdough Pizza and realized that there is still more to be learnt about enigmatic pie.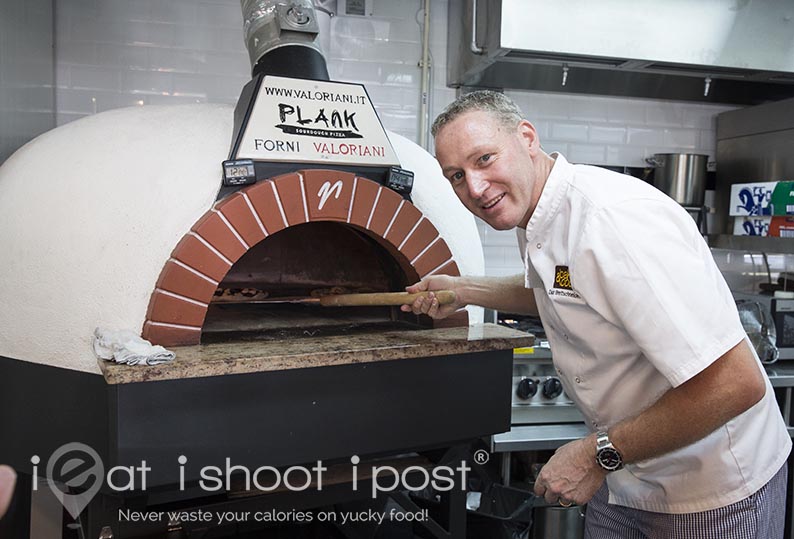 Up to then I have never tasted a real sourdough pizza. So, even though I have read about pizza chefs using a sourdough poolish to make their pizza, all the ones that I have come across have been made with commercial yeast. I have tried once to grow my own sourdough starter but it didn't turn out too well. I guess I had given up on the sourdough pizza until I was given a little bottle of a 26 year old sourdough starter by the owner of Plank.
Plank is different from a lot of other pizza joints in that the Chef started off as an accomplished baker before becoming an accidental pizzaiolo. Dean Brettschneider's baking career started when he mixed some flour and water in a little tub and placed it in his office in New Zealand 26 years ago. Since then, that sourdough mother has been round the world, earning it's creator his status as a Global Baker. Dean started Baker and Cook bakery in Singapore which expanded to a few outlets in a short period of time. The bakeries are all located in quiet private estates and bakes artisanal breads for the local communities. Plank sourdough pizza grew out of Baker and Cook in Opera Estate when the adjoining shop space suddenly became available.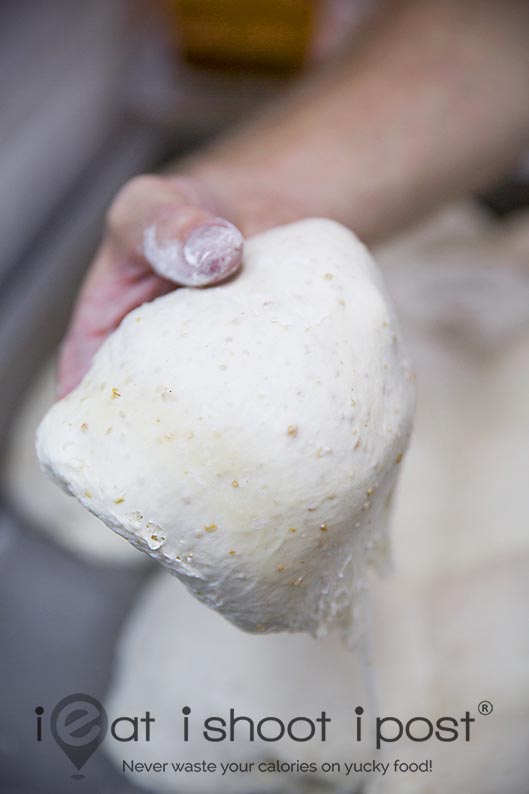 I fell in love with the crust the first time I tasted it. The cornicione was light, pillowy and encased in a thin shell with a good snap and a great char. The crumb structure was rustic and well formed with enough moisture and a great chew. However, I just couldn't find a topping that I could connect with. At the time, there was only 6 different pizzas available and they were only beginning to experiment with different toppings. But I loved the crust and I was determined to persuade Dean to make a pizza that I would go back to eat again and again.
Since my first tasting, I have been back to Plank several times to work with Dean on several pizza flavours and I am pleased to present to you Pizza No. 7 (Chanel got No. 5, so Pizza can have No. 7!) and the The Cheese Plank.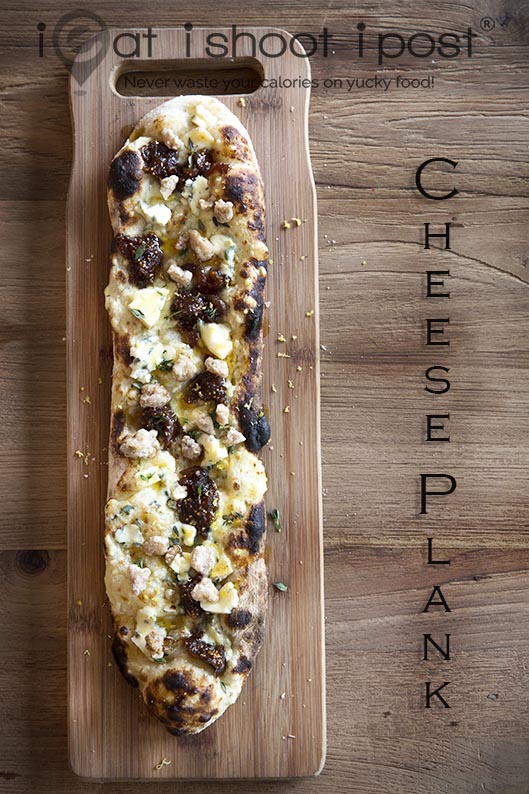 Pizza No. 7 is based on my favourite topping whenever I make pizza at home. Many pizza places serve mushroom pizzas where they simply place sliced mushrooms on top of the pizzas. What I like to do is to lightly sauté sliced onions and portabello mushrooms in butter, add a dash of fish sauce for umami and de glaze with mirin for a bit of sweetness. This process results in a meaty, juicy mushroom bursting with flavour. This is then used as the topping together with tomato sauce, mozzarella cheese and parmesan cheese. We also added some oyster mushrooms for added texture. Once out of the oven, it is drizzled with truffle oil to give it that irresistible aroma!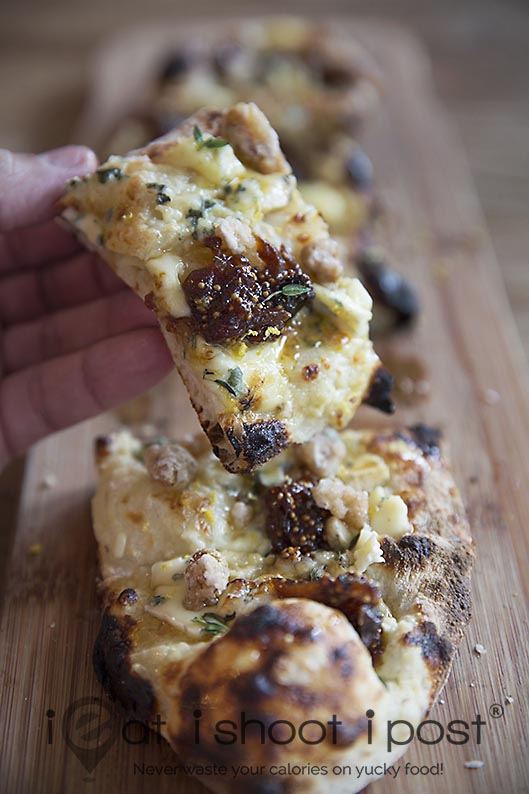 The Cheese Plank is an after dinner pizza based on the concept of a Cheese Board. It has a base of creme fraiche and topped with blue cheese, fig jam, caramelized walnuts, maple syrup, lemon zest and fresh thyme! This one is good to share after the main course and will go really well with a cup of Earl Grey tea!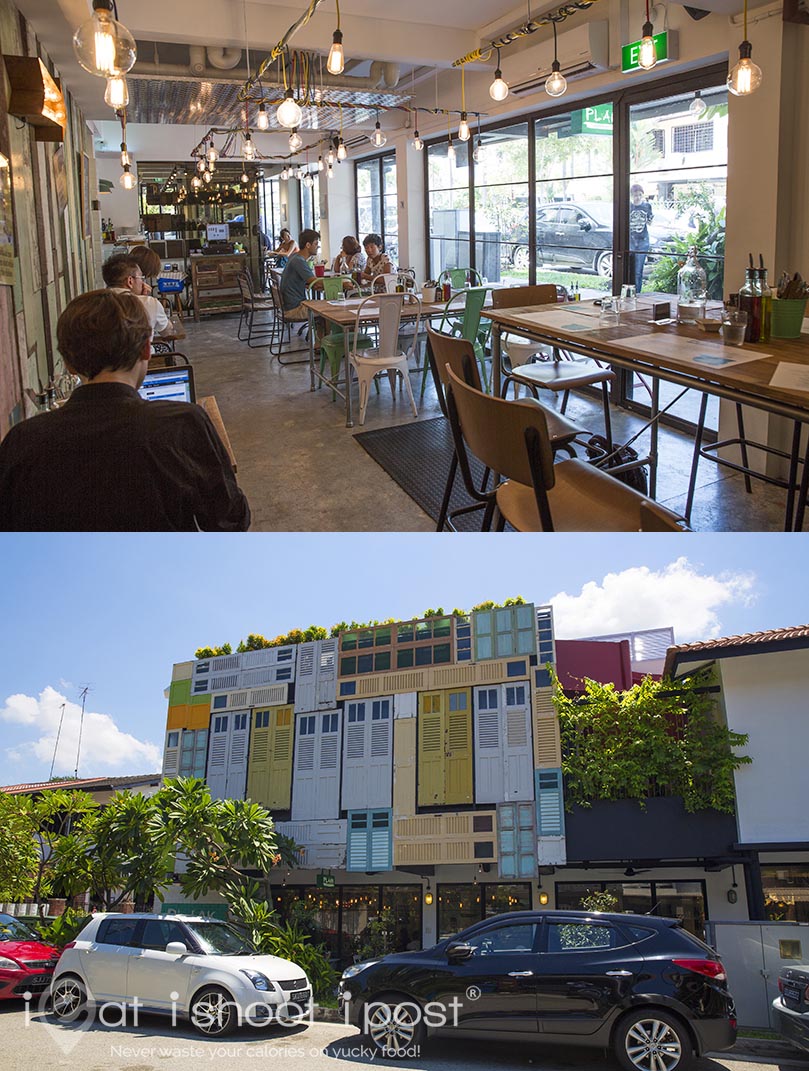 Plank is located in a sleepy little neighbourhood of Opera Estate in Siglap and the atmosphere is really laid back. The prices of the pizzas are also kept at neighbourhood prices with the most expensive pizza being the No. 7 at $24. You can get your standard parma ham and rocket pizza for $22.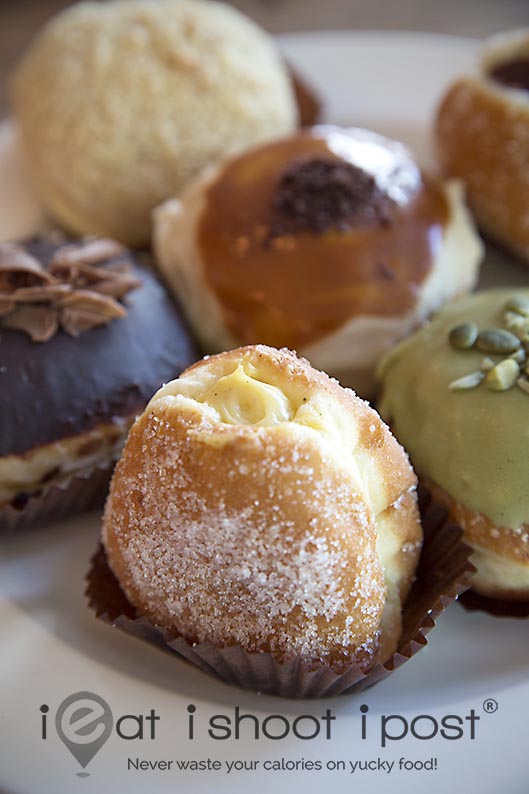 There are lovely breads and pastries located in the adjoining Baker and Cook and many of the locals drop in for coffee and pastries. Their French Toast is very good and is made from a nice buttery brioche which they bake themselves. Dean is also part owner of the popular Crosstown doughnuts in the UK and have several flavours of this sourdough doughnuts on sale at the bakery.
Conclusion
It won't be very objective for me to give the No. 7 and Cheese Plank pizza rating since I had a hand in creating them. But I will give the pizza crust a 4.5/5 rating. If you just want to taste the crust, order a portion of garlic bread which is made fresh in the pizza oven for $5 and I think you will agree with me that the crust is really good! I have ever toyed with the idea of opening a pizza joint at one stage (only a split second) and if I ever do, the No. 7 and Cheese Plank would be exactly the kind of pizzas I would like to serve.
Note:
My relationship with Plank started with a media invited tasting. Since then I have worked with Dean on the pizzas purely out of interest and not as a paid consultant. Dean has also been guiding me in my own sourdough bread making journey.