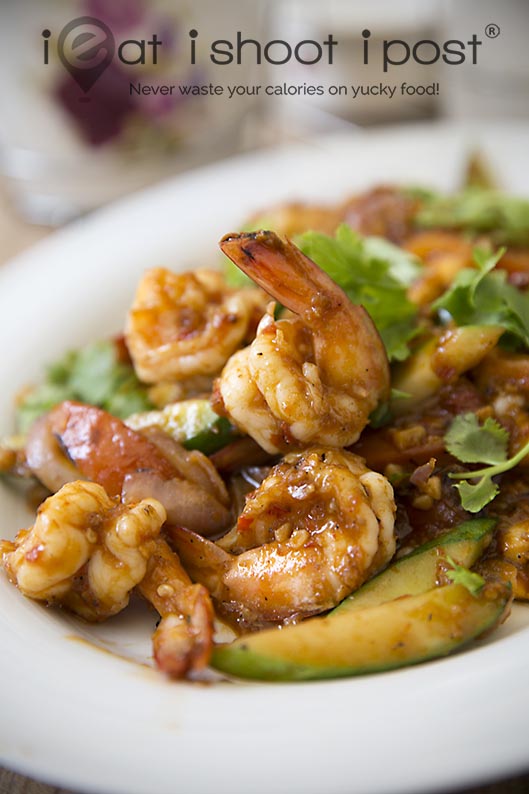 It's amazing how time flies! My last blog post on Cheng's Delicacies was back in Nov 2007!  Wow, 8 years went by just liddat (like that)! I can still remember the last visit there and how impressed I was with the Hokkien Mee and pork belly!   I am not sure why I haven't been back for so many years.  I had wanted to bring my family back there on a few occasions but it just never worked out. When  I first wrote about Cheng's, the blog was still very much in its infancy, and many of our makan kakis where not even around.  So, I thought it was time that we organized another makan at Cheng's so that the kakis can experience the home cooked Hainanese food here.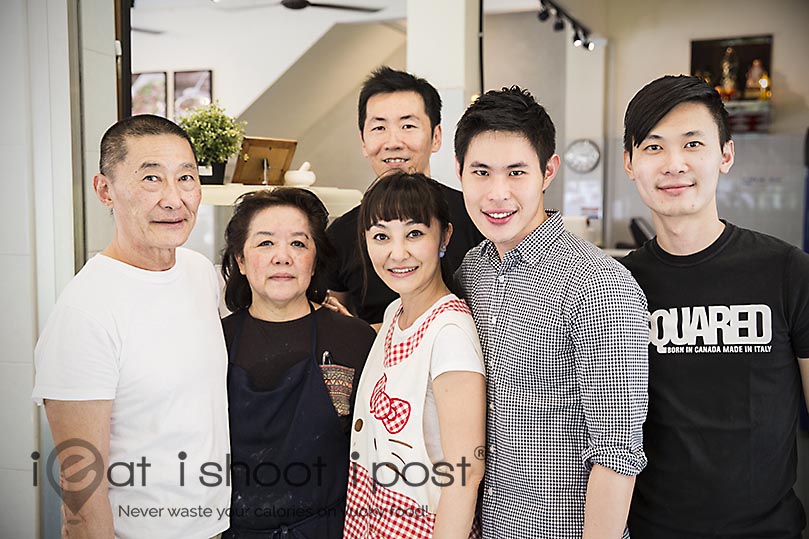 Cheng's is a family restaurant in every sense of the word.  The place is run entirely by the Cheng family.  Mum is Hainanese and does most of the cooking which I thought was unusual for a Hainanese family since the Hainanese men are famous for their culinary prowess.  However, Mr Cheng just happened to be Hokkien and so the food there is all cooked by Mdm Lim Toi Ang.
The restaurant has since undergone a makeover and the next generation at Cheng's are now steering the restaurant to cater to a new generation of Singaporeans.  Most noticeably, the name has been changed to Cheng's @27 and they have a new dessert counter with a coffee maker and home made cakes and pastries.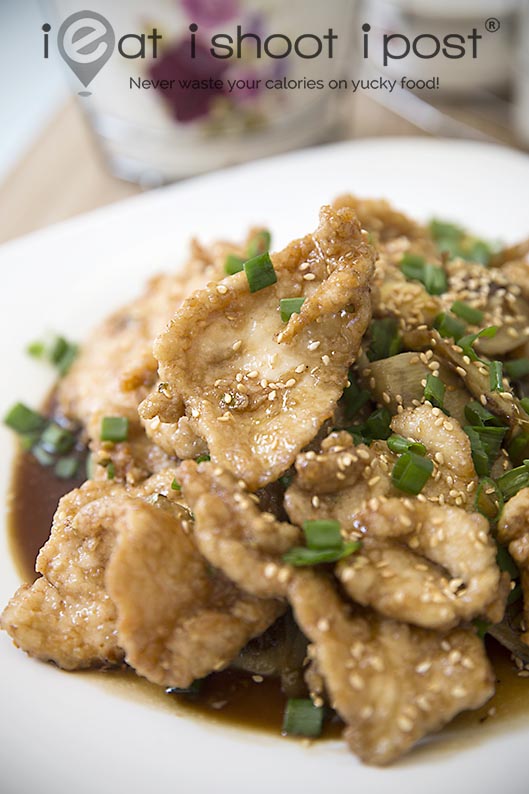 Our kakis were really impressed with many of the dishes that we had that afternoon.  The dishes at Cheng's are unlike what you would normally find at the Zi Char.  My personal favourite was the crispy chicken with ginger which really had that element of surprise and a "Wow" factor.  If you have never enjoyed chicken breast, this is going to change your mind completely.  Mdm Lim tells me that her customers all prefer chicken thigh whenever they order her curry.  Since they only use fresh whole chicken from the market, she had to think of a way of using the chicken breast. That was when she decided to slice it thin and after a quick blanch in oil, toss them in a sweet black vinegar sauce.  The result is amazing.  The chicken is tender and juicy and the tangy sweet vinegar sauce complemented it really well!  4.5/5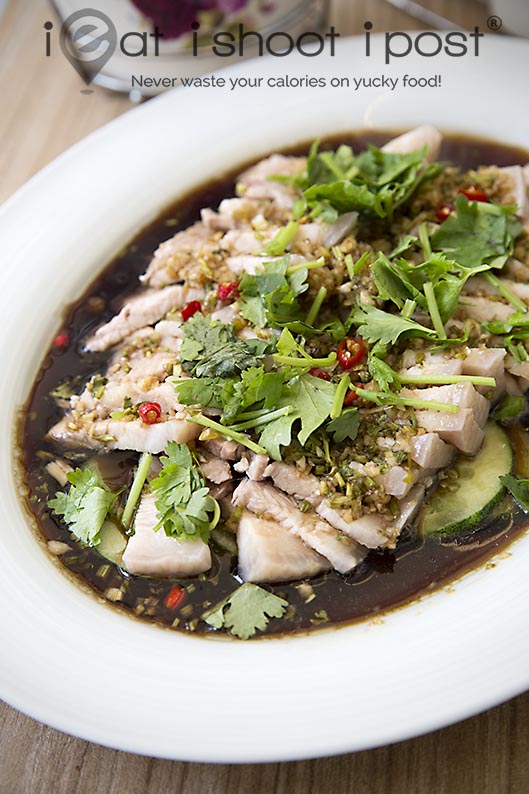 The other dish which uses the same vinegar base is the cold pork belly.  Again Mdm Lim emphasizes that they don't use any frozen meat at the restaurant.  So this is fresh Indonesian pork belly which is first steamed for an hour and then cooled before it is sliced and served with the vinegar sauce that is spiked with garlic, chilli and cilantro.  The black vinegar is specially procured from Malaysia and has a special fragrance which gives the dish its distinctive flavour.  4.25/5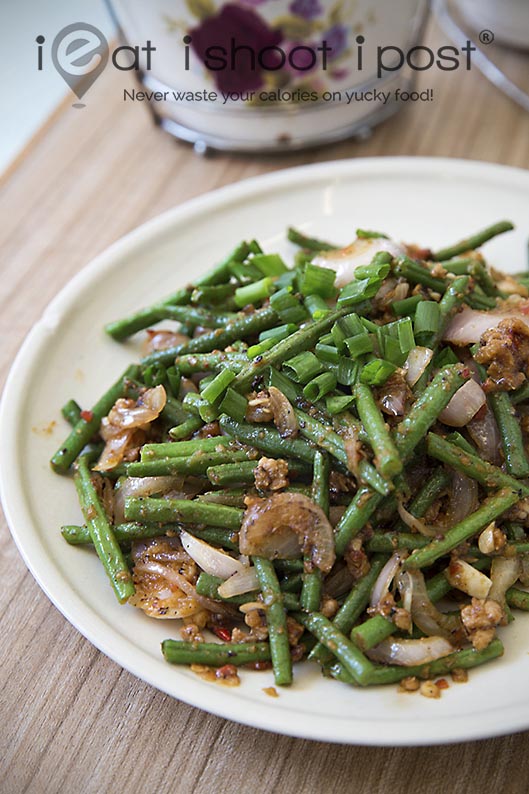 Mdm Lim also prides herself for her sambal and curry pastes which they make themselves.  With the renovation, they also procured a special machine capable of slow frying the rempah for hours in order to bring out all the wonderful flavours.
Two of their dishes which best showcase their rempah are the sambal prawns and sambal french beans.  Both of made from different sambal pastes and both are really shiok.  The sambal sauce has that elusive smokiness that got all our kakis wowwing away.   Their prawns are sea prawns which are bought from the market which has a natural bouncy texture.  Both sambal dishes are excellent and guaranteed to make you eat more rice. 4.5/5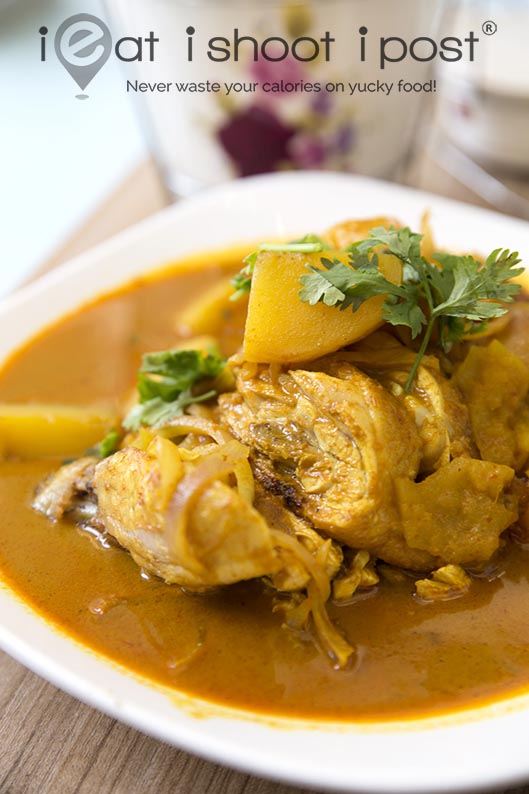 Cheng's used to be known for their chicken chop and curry rice when I first blogged about them.  However, over the years, it has developed to become more of a place for Zi Char.  They still serve a few curry dishes made with their own curry paste so the flavour is quite unique.  The chicken curry is very fragrant but not like the typical Hainanese chicken curry which tends to be a little starchy. Personally, I would have liked it if it was a little more lemak (rich coconutty flavour).  4/5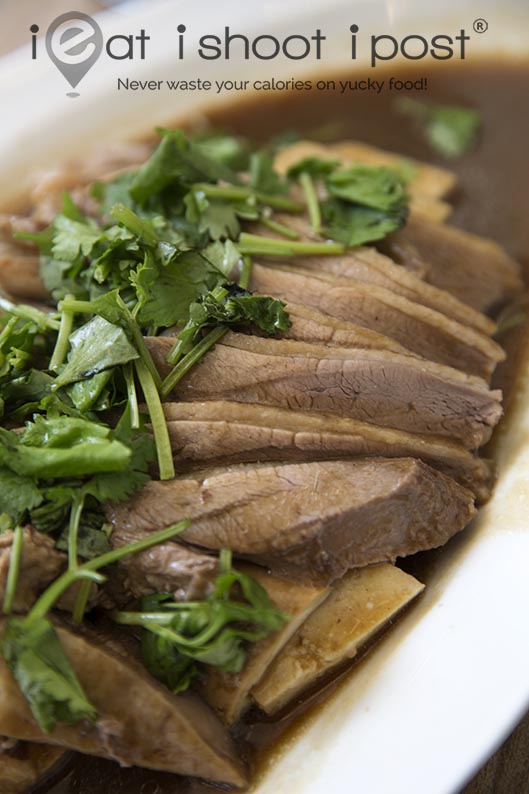 When I posted some of these photos on Facebook, some Hainanese fans commented that the dishes don't look at all like typical Hainanese dishes they used to eat at home.  Well, I think that every Hainanese family would have their own recipes which over time would have been influenced by the other dialect groups here.  I can't tell you how authentic their braised duck is as I have never tasted Hainanese braised duck before but I can say that it is quite different from the Hokkien and Teochew versions which is common place.  The duck is wonderfully tender and the sauce is a light brown colour which is a little more mellow compared to the other two versions.  My personal preference is still for a sauce with a little more punch. But if your Hainanese grandma used to make braised duck this way, I think you would love it! 4/5
The salted vegetable duck is pleasant but lacks oomph.  It just feels as if the duck has not had enough time in the pot and so the soup did lacked the umami punch.  3.5/5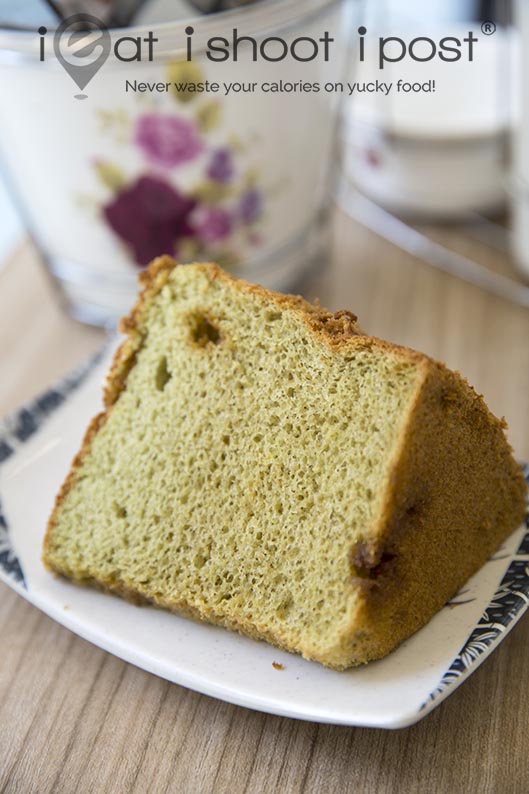 I was very pleasantly surprised by their gula melaka chiffon cake and would highly recommend you leave some room for this.  Most people would probably baulk at its $5 price tag but I think it is  justified because they use extra virgin coconut oil in the cake which made it supremely fragrant and moist.  The gula melaka also added that extra kick!  It is the best chiffon cake I have tasted and has given me some impetus to update my own pandan chiffon cake recipe.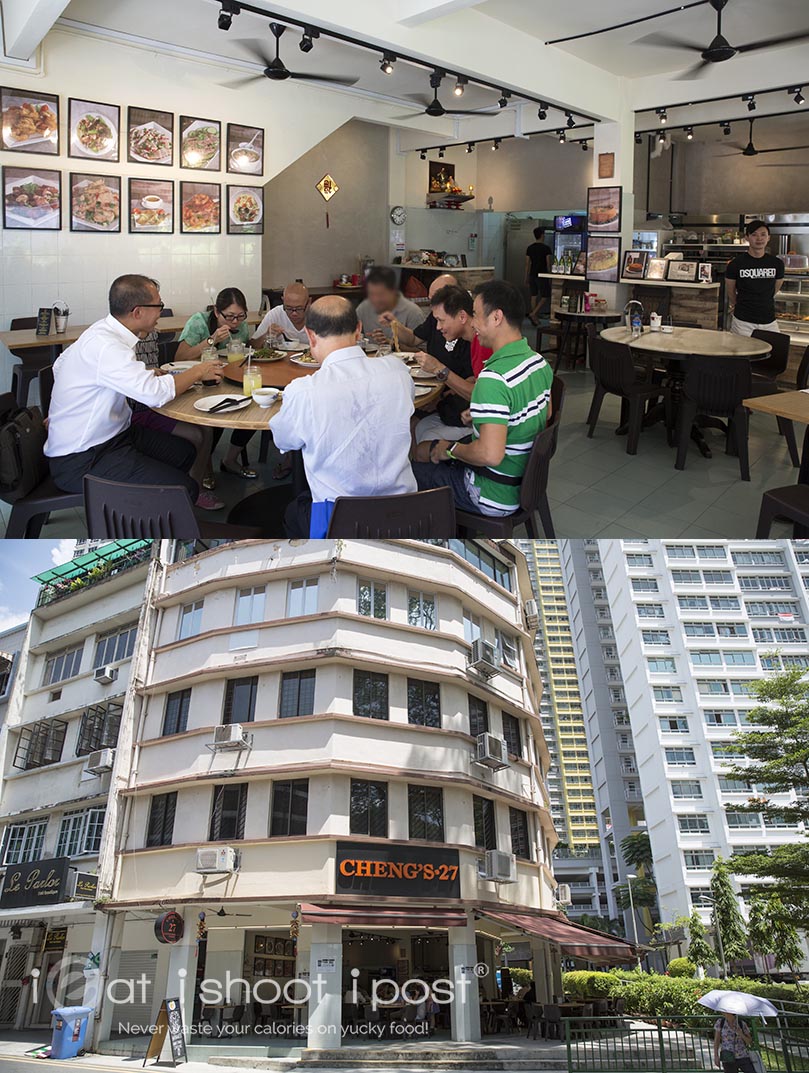 Conclusion
The food at Cheng's is distinctive and the quality is very good.  Most of our kakis commented that they are surprised that such a wonderful eatery had been able to escape their radar for so long!  It is nice to see a whole family working together to give it that real homey feel.  The only thing that people would complain about is probably the price which tends to be a little on the high side.  But they don't compromise on the quality of their ingredients, so you are getting only fresh meats and seafood.  As they say, you pay for what you get.