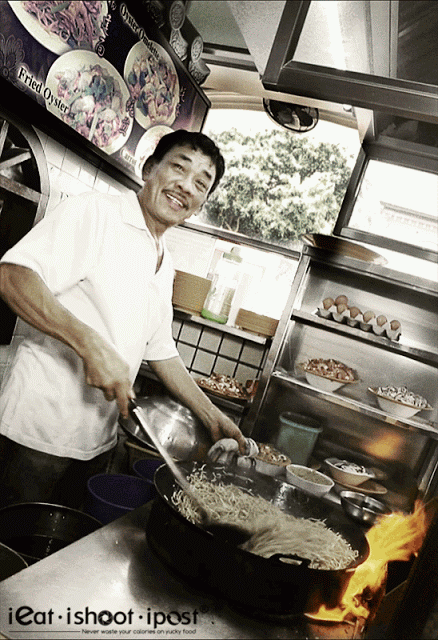 Alex from Geylang Lor 29 Hokkien Mee (East Coast Road)
Returning again to grace our Ultimate Hawker Fest is Alex of Geylang Lor 29 Hokkien Mee at East Coast Road. Alex has just returned this week from frying Hokkien Mee at Singapore Day in Sydney last Saturday and will fry for charity this Saturday! It's no joke to be frying 500 plates of Hokkien Mee over 4 hours and I am grateful that he is returning to support us!
Also returning again this year is Guna of Prata Place. Guna has always been in the habit of coming up with new things and last year he gave us his tandoori chicken murthabak which has been selling very well since the Ultimate Hawker Fest. This year, Guna will debut with another new creation called a Muthaburger! This is a cross between a Muthabak and a Ramly burger. You can think of it has a Murthabak on steroids (150g lamb pattie) which you can hold in your hand and eat like a sandwich!
Making their debut this year is Chinastreet Fritters! Now, I have to admit that at the time of this writing, Richard from Chinastreet Fritters is still busy experimenting with what he will be serving up at the Ultimate Hawker Fest! We have been playing with crab fritters but that fell through. I guess it will only be unveiled this Sat!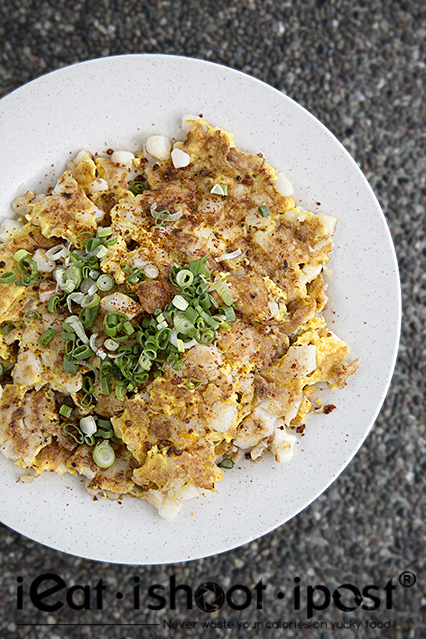 Lim Hai Seng Carrot Cake with Scallop and XO sauce
If you came for the Ulimate Hawker Fest last year, you would have remembered Chef William Soh's Ultimate Carrot Cake with Scallops. This year, we managed to get Lim Hai Seng Carrot Cake to join us. They will be making their own rendition of Carrot Cake with Scallops and XO sauce! We wait to see how their version compares with Chef Williams!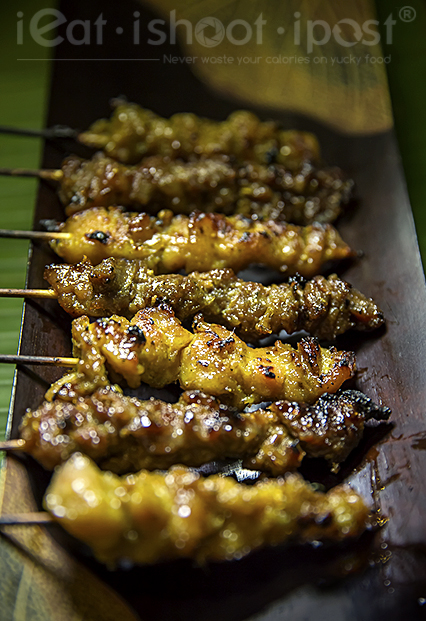 Moonshee Malay Style Ultimate Satay
This year we have two new Halal stalls joining us. The first is Moonshee who will be making the Ultimate Malay style satay! I had initially asked them to come up with a satay which is like a cross between the Japanese Tsukune (minced chicken) style yakitori and Fatman's satay but that needed more experimentation. So we will be getting their extra large sized chicken and mutton satay which is make using premium marinade and satay sauces! I am hoping that this will help to revitalize the satay culture in Singapore and spur our satay sellers to up their game!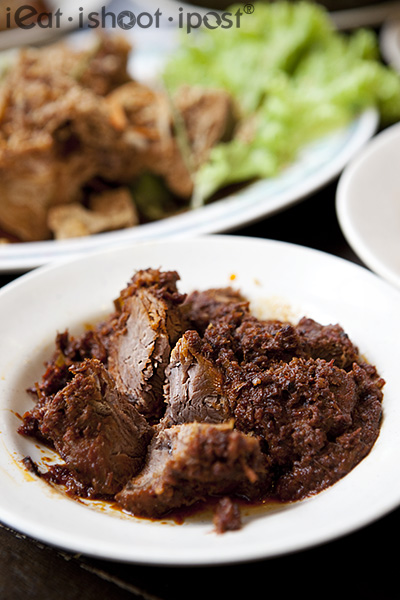 Rumah Makan Minang Beef Rendang
Hazmi from Rumah Makan Minang was supposed to join us last year for the Ultimate Hawker Fest but he was on reservist, so this year he was more than happy to support our fundraising efforts. I have asked him to source for the very best, most tender, most flavourful beef to make into Beef Rendang. He will be selling this together with his excellent tohu telor and white rice! Let's see how premium beef will improve on his grandmother's rendang recipe!
Venue: Millenia Walk
Date: 19 Oct 2013
Coupons: $50 per booklet
More info: www.ultimatehawkerfest.sg/
You can purchase tickets from:
(a) Millenia Walk Service Desk on level one. Millenia Walk is located at 9 Raffles Boulevard Singapore 039596 (Next to Promenade MRT station, Circle Line)
(b) TOUCH Community Services at 3615 Jalan Bukit Merah, 3rd Floor TOUCH Community Theatre, Singapore 159461 during office hours on weekdays from 10am -12 noon and 2.30pm – 4.30pm.