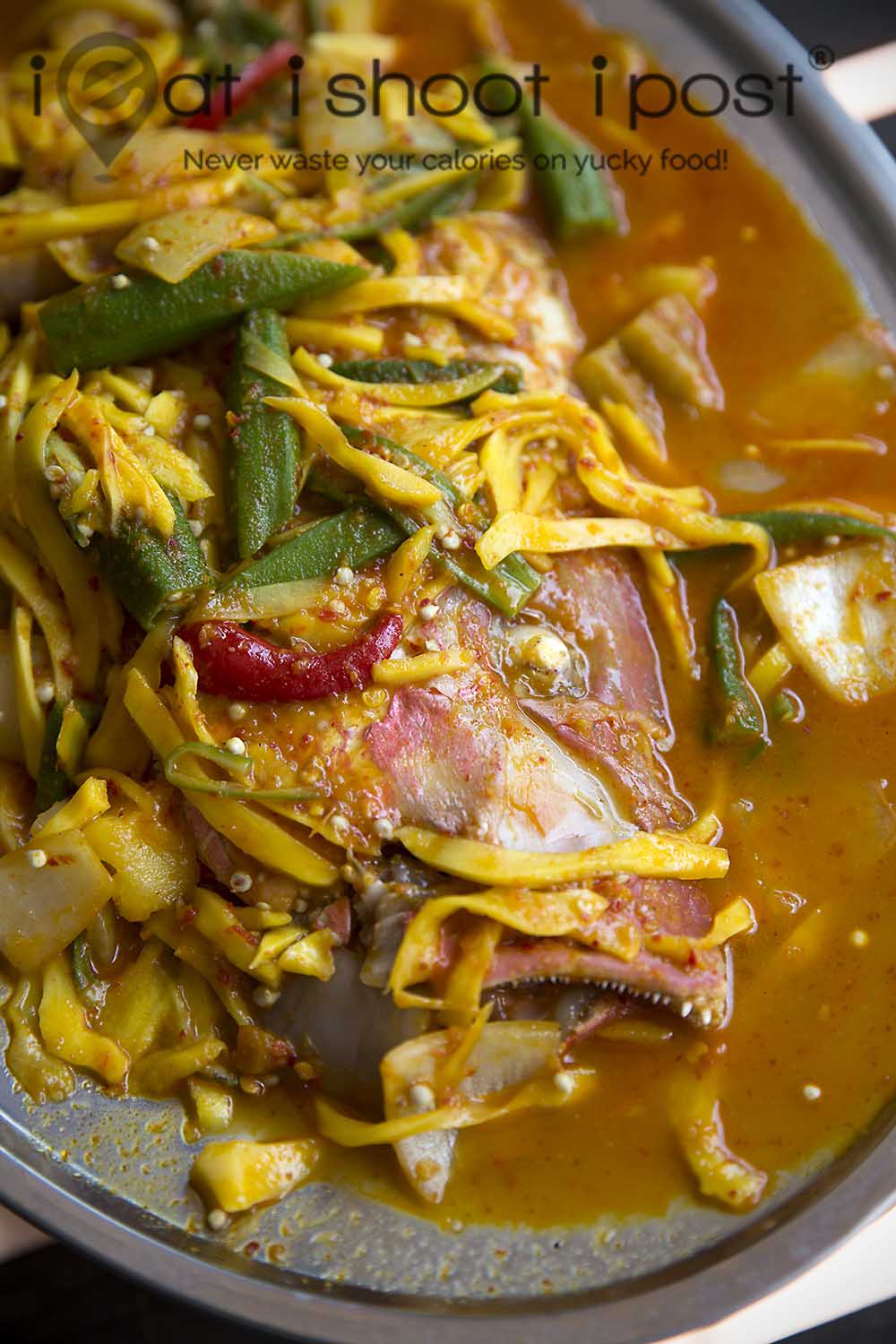 Wee Family Seafood: Zi Char with wine pairing – ieatishootipost
We might be worried about the disappearance of certain hawker dishes like char kway teow or satay beehoon, but not zi char.  Zi char is alive and well and it is easy to understand why.  Whereas Singaporeans would complain about a plate of char kway teow which costs $6, no one blinks an eye at a plate of fried vegetables with oyster sauce that costs $8 at the zi char.  Zi char is good business, which is why there are a lot of zi char out there.  The real challenge with zi char operators is how to come up with a few signature dishes which will help them stand out from the crowd.
Most zi char stalls serve a handful of tried and tested dishes which is usually a combination of fried proteins viz pork, chicken, tofu, prawns, squid etc in combination with a sauce, eg salted egg, coffee, sweet and sour etc.  Most will also do a fish head curry and some fried carbs like fried rice, beehoon, hor fun or noodles.  When you visit a typical neighbourhood zi char, you would probably end up ordering the same few dishes!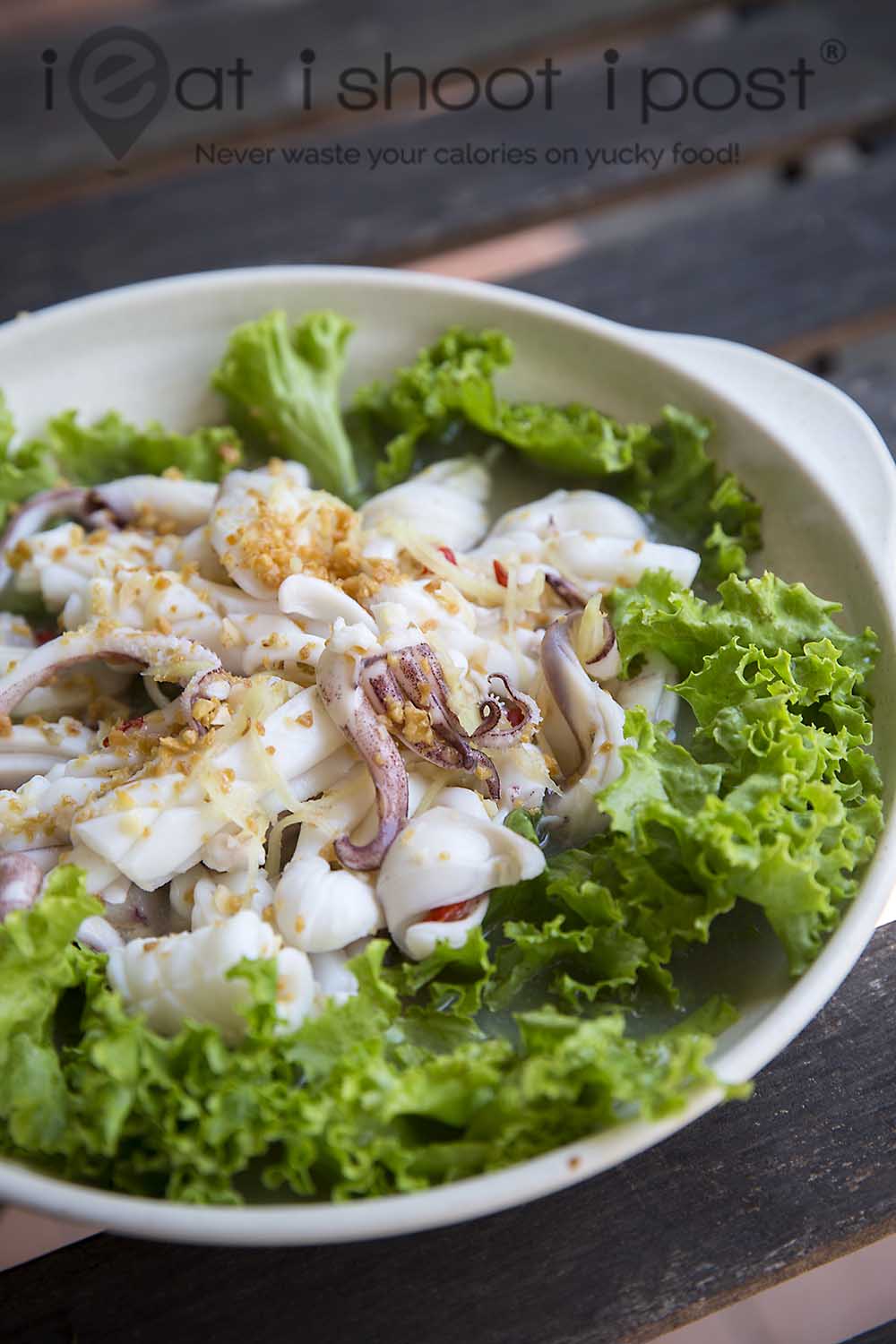 Our makan group has been meeting regularly for a zi char meal for the last few years and after a while, the meal does feel a bit repetitive.  Most places do their fried stuff quite competently and it is difficult to differentiate the hae zhor of one zi char from another.  I haven't really come across one that was infamously bad, but neither have I found one that is so amazing that I could tag it with a "really must try" label!    What I am trying to get at is this:  In order to stand out in the crowded zi char marketplace,  what zi char owners need to do is find something that really makes them stand out.
Wee Family Seafood has managed to do just that.  The owner, Milton Wee,  happens to own a wine boutique and so one of the things he is able to do is to cater to wine lovers who are looking to pair their wines with zi char food.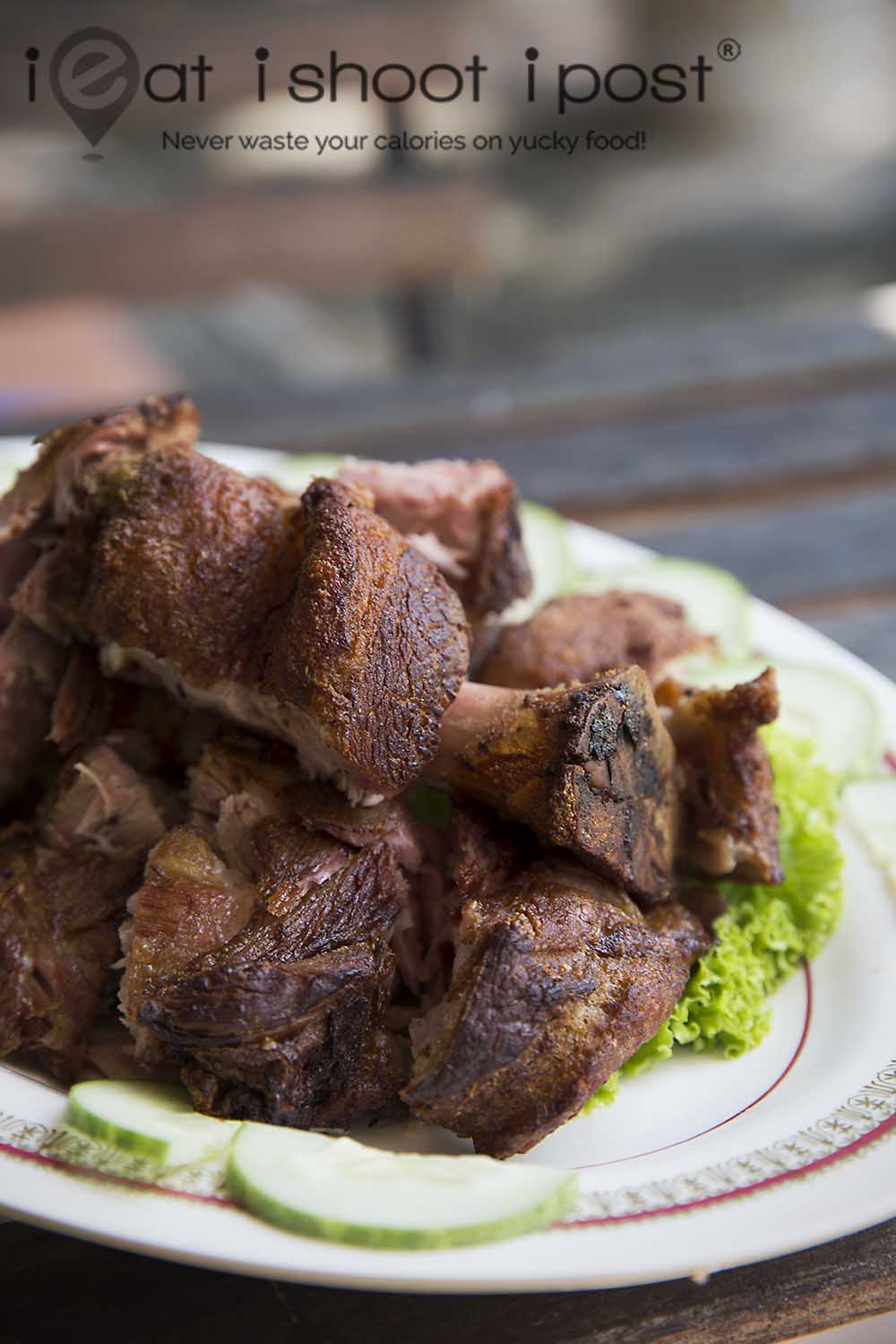 Milton has also capitalized on his exposure to fine dining during his early days as a banker to give his dishes a different twist. Take his crispy fried pork knuckle for example.  Unlike other places that braise their pork knuckle to soften the meat before deep frying, he uses a pork knuckle which has been cured and smoked first.  As a result, the pork knuckle has a texture akin to that of a ham.  The smoke flavour was not as pronounced as I would have liked, but the meat was moist and the skin was crispy.  I won't say it's the best crispy pork knuckle I have come across, but it is certainly different pairs very well with a oak Chardonnay or a nice Shiraz  4.25/5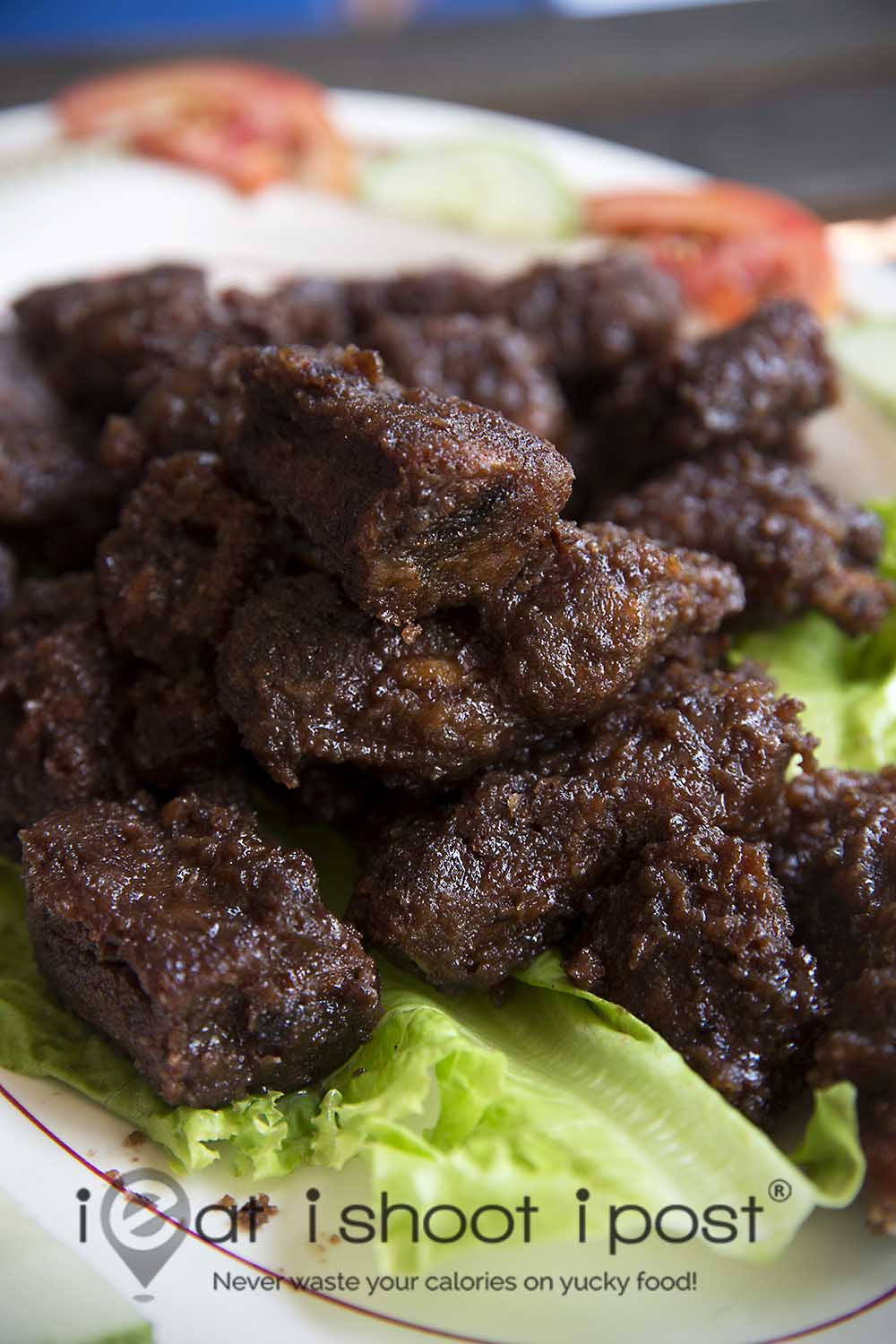 Another dish is the red wine pork ribs which is the result excess bottles of red wine in his storeroom.  The pork ribs are marinated in red wine, then fried and glazed with a red wine reduction made from a Bordeaux or Cabernet Merlot.  You can't really make out the flavour of the wine in the dish, but it does give the ribs a unique flavour that you can't find at other zi char.  3.75/5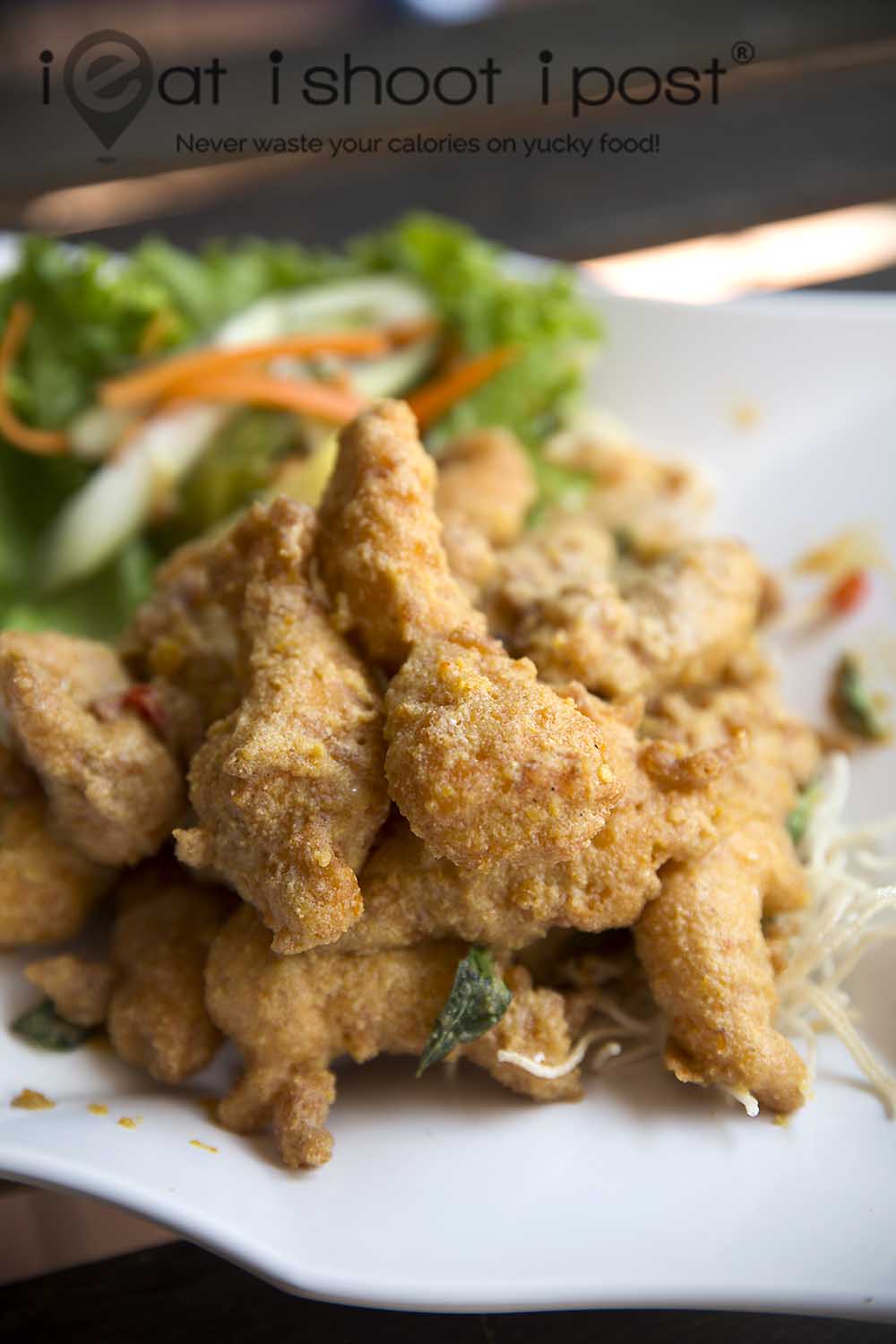 The dish that did it for me was the salted egg crayfish.  Most zi char will capitalize on the shells of the crayfish because they make up 2/3 of its total weight.  So you can have a more substantial looking plate if you leave the shells on.  However,  I find that crays actually taste better if you simply deep fry the meat in a light batter.  I think a lot has to do with the cooking time.  With the shells on, most cooks tend to over cook the meat.  Deep frying the meat alone results in a meat that is much more moist and juicy.  The salted egg sauce is also very good at Wee's.  They use fresh crayfish procured from the market and real salted egg yolks to make the dish rather than frozen crayfish and the widely available salted egg powder.  It's a difference you can easily taste!  4.5/5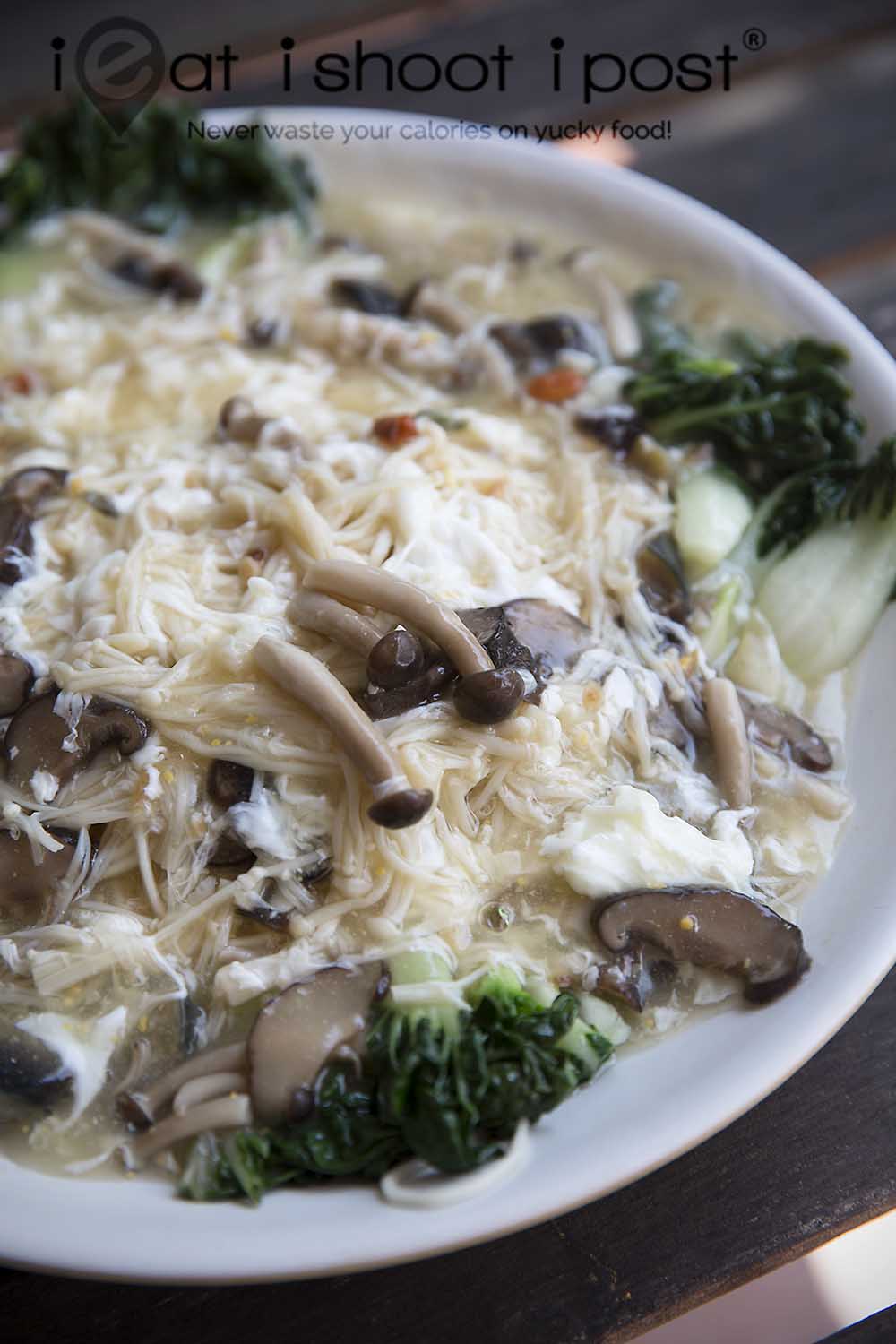 The kakis alsol liked the Hakka mee sua which was one of the few dishes that can be said to be vegetarian.  Milton tells me that he has a group of friends who meet together regularly and one of them doesn't eat seafood!  So, he and his chef came up with this dish which uses a thick mee sua that has a nice springy texture.  It's accompanied by a sauce made with century, salted and fresh eggs and two types of mushrooms. It's actually quite nice, despite it being a vegetarian dish.  Worth trying!  4/5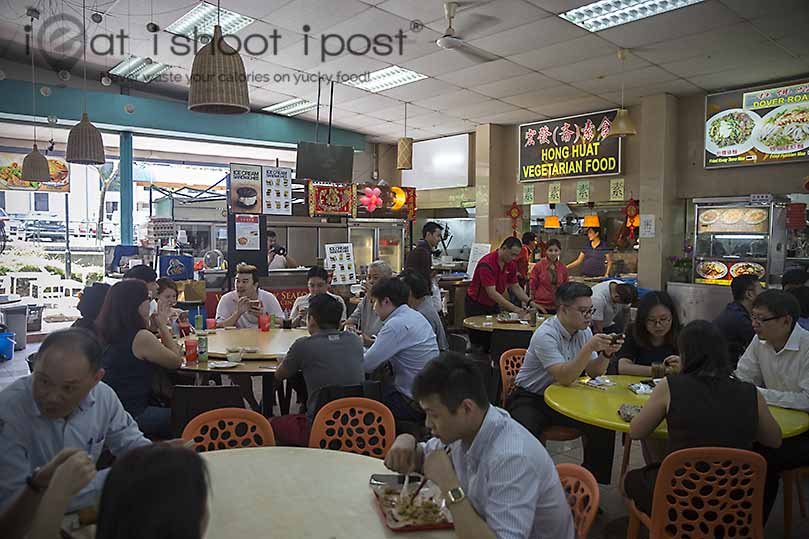 Conclusion

There is a growing trend of zi chars that are opened by professionals who have made mid life transitions to the food business.  They would often serve dishes which they themselves like to eat which often reflect their own travels.  As a result, our zi char scene is becoming more globalized with places like New Ubin Seafood introducing ribeye steaks and carabinero prawns.  Wee's Family Seafood has carved a niche for itself by focusing on the market of wine lovers seeking to enjoy their bottle with zi char food.  However, even if you are not opening a bottle, you will still find a good zi char meal here with 9 dishes for about $20-$30 per pax.