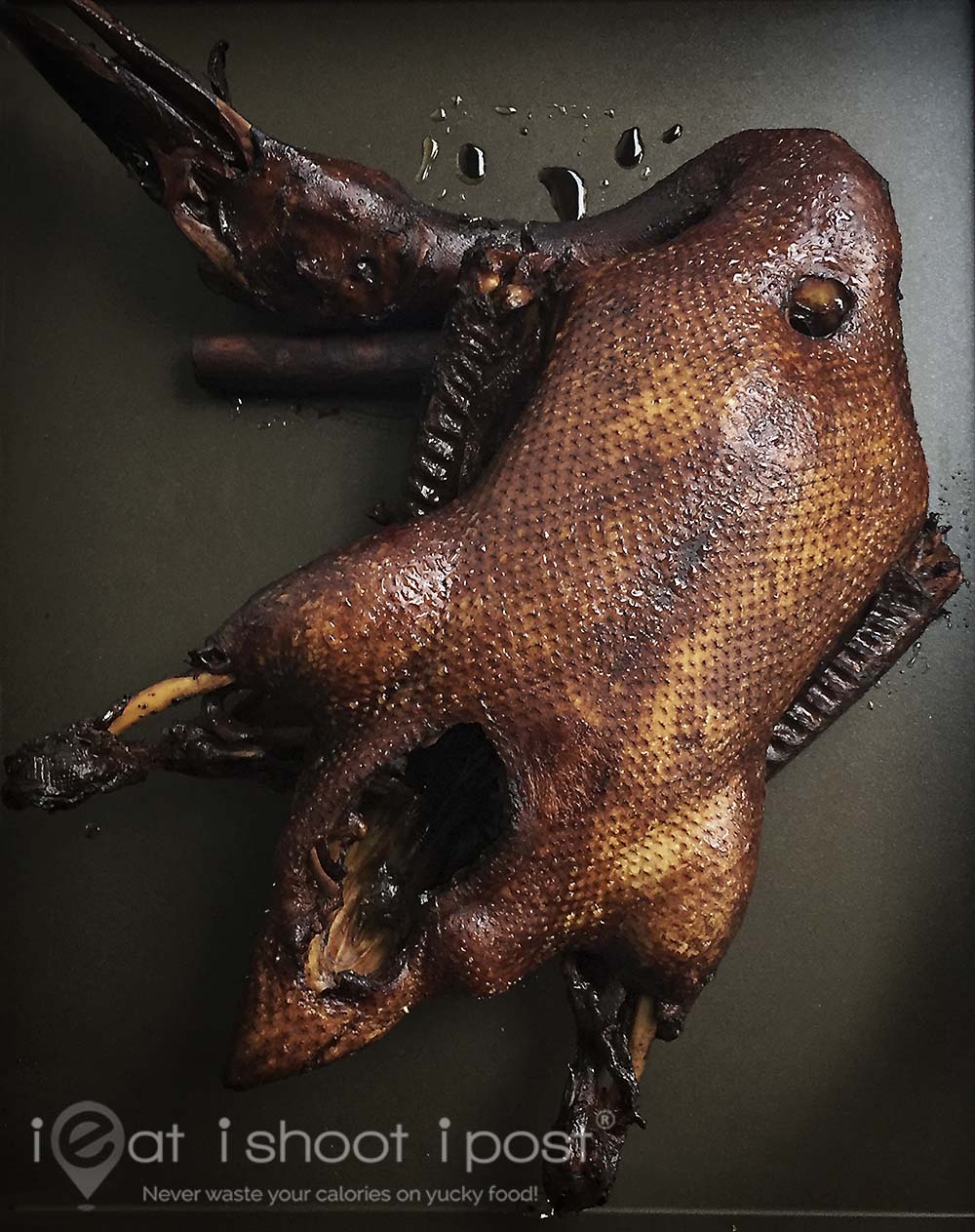 My friend Allan has made it his mission to track down retired hawkers and learn their tried and tested recipes.  This particular braised duck recipe comes from an old Teochew man, Mr Teo  who used to be the head chef of Hang Kang Teochew restaurant for over 20 years.  He shares his braise duck recipe with us which might come across as amazingly simple.  But according to Mr Teo, this is authentic Teochew style braised duck.  According to him,  there is no need to caramelize the sugar and add a whole lot of other ingredients that most internet recipes have stated.  The most important ingredient is the dark soy sauce and so it is important to buy the very best quality soy sauce. I tried his recipe and it works pretty well to produce a robust, Teochew style braised duck.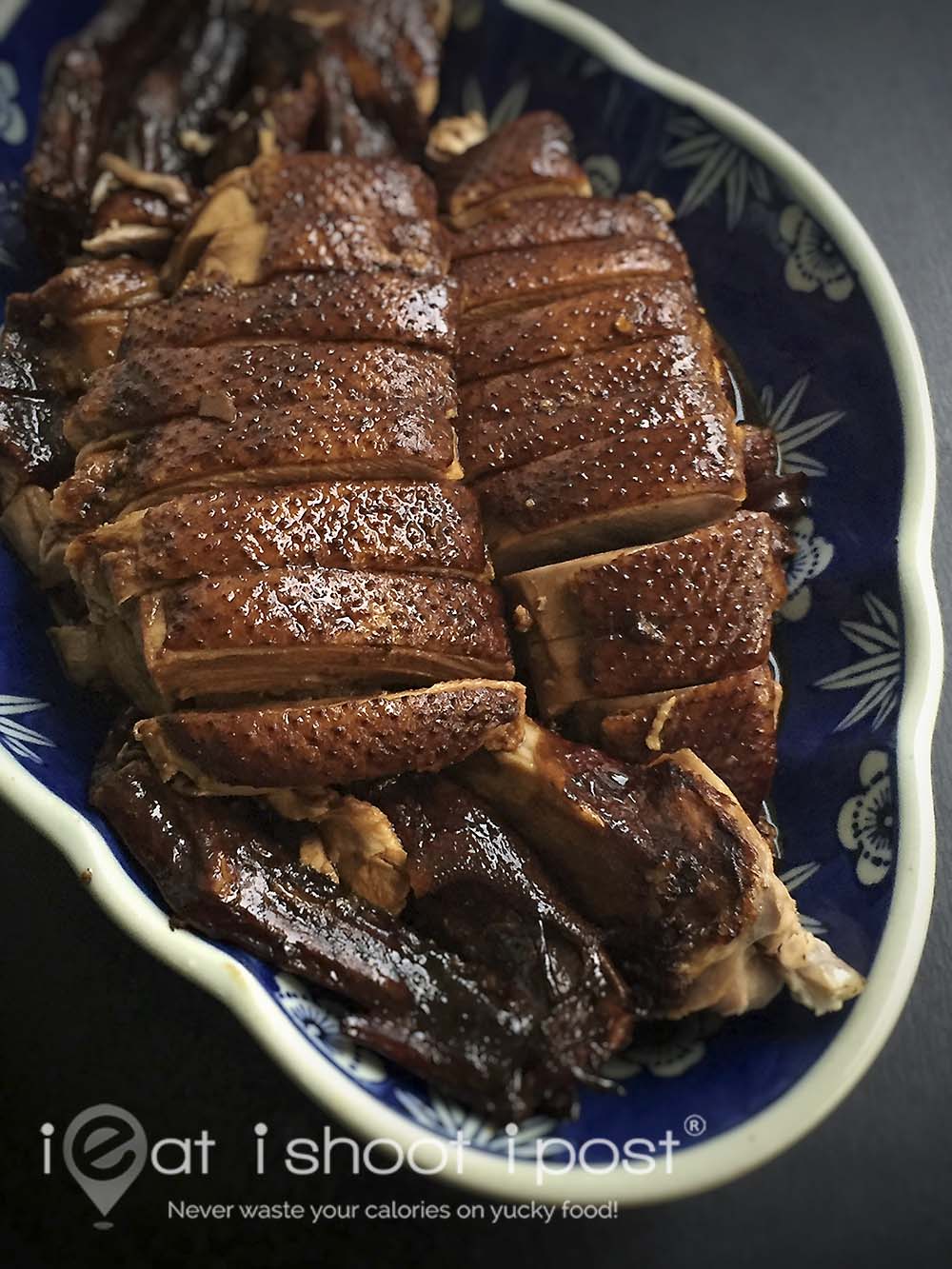 Ingredients
1 Duck
Cinnamon sticks 5
Dried chillies 2
Star anise 5
Blue ginger (galangal) 7 slices
Garlic 7 cloves
Dark Soy Sauce 350ml
2 Tbsp white sugar
NB: Mr Teo recommends Tai Hwa superior dark soy sauce which is commonly found in our supermarkets.  This soy sauce is not very salty and is thick but still runny.  His recipe calls for 3/4 of a standard 700ml bottle. I found this a little strong and have adjusted it to 1/2 bottle.
Procedure at a glance:
1.  Fry all the dry spices till fragrant
2.  Add soy sauce, sugar and 2 bowls of water.
3.  Bring sauce to a boil and add the duck
4.  Add enough water so that 3/4 of the duck is submerged
5.  Slowly braise for 1.5 hrs turning the duck over every 20mins or so.  It is ready once the meat is tender
6.  Leave to cool before chopping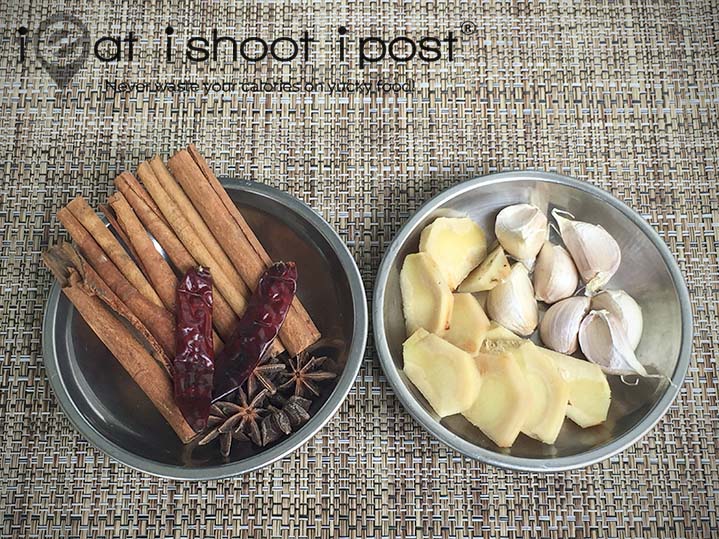 Prepare the ingredients.  I like to use "old" garlic which I usually buy from the market.  These are sold with the cloves already separated instead of intact as a bulb and looks a bit more wrinkled.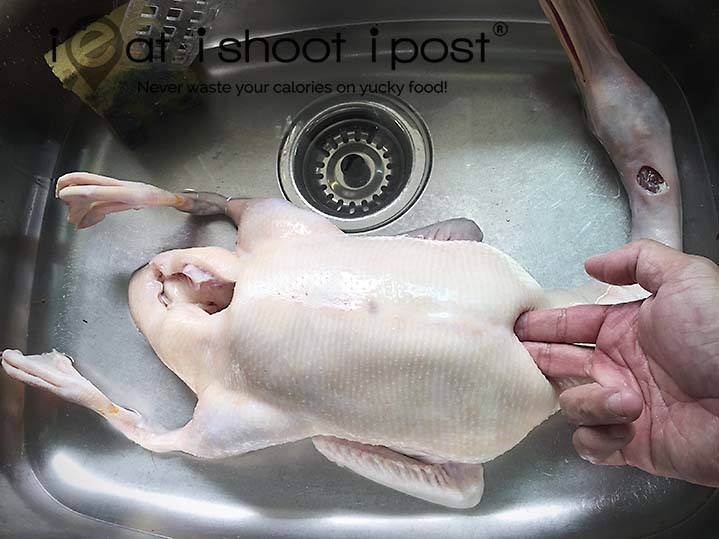 Prepare the duck by making an insertion at the base of the neck so that the braising sauce can circulate.  You may rub salt over the whole duck and marinate it for a few hours before washing away the salt in order to get rid of some of its odour.  Another technique that another braised duck hawker tell me is that they will poach the duck in boiling water for 15 mins before putting it into the braising sauce.  Mr Teo doesn't believe in doing all that.  His instructions is to wash the duck and put it directly into the braising sauce.
Just a note about ducks.  When you buy it from the market, ask for ducks that are suitable for braising.  You want a duck which is tough so that it can withstand a longer braise.  This will ensure the the flavour of the braising sauce can penetrate into the meat before it begins to fall off the bone.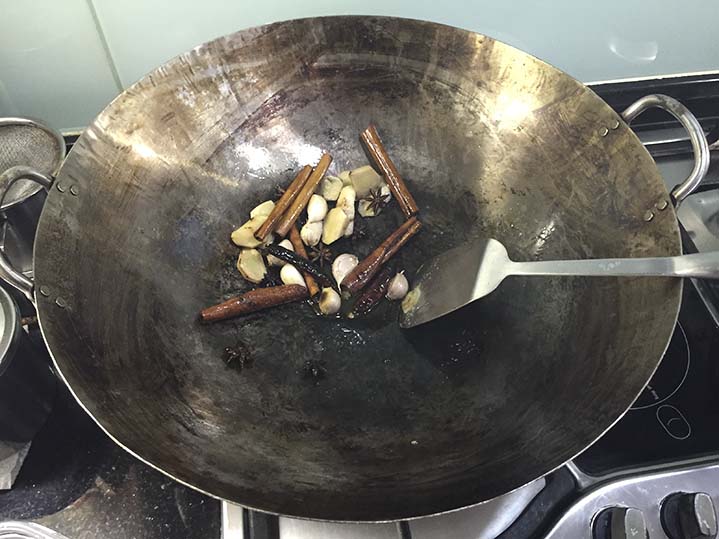 According to Mr Teo, even this step of frying the ingredients first is not required.  But I do it because it really doesn't take much more effort and I feel it does bring out the aroma of the spices.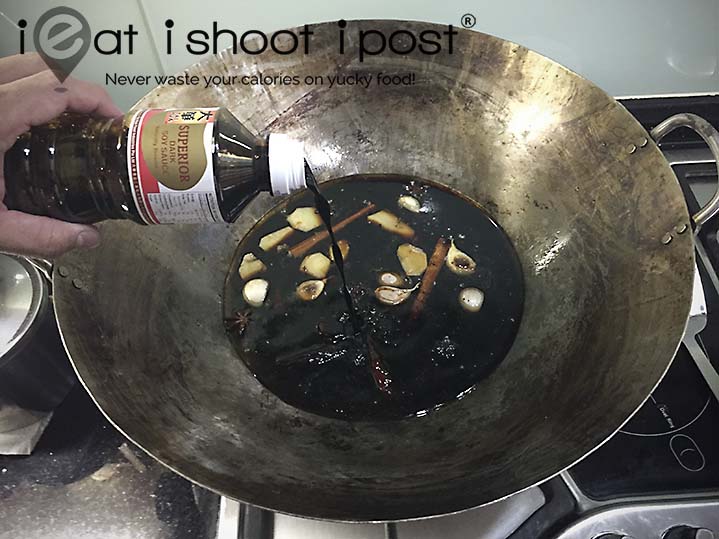 Add soy sauce, sugar and water and bring to boil.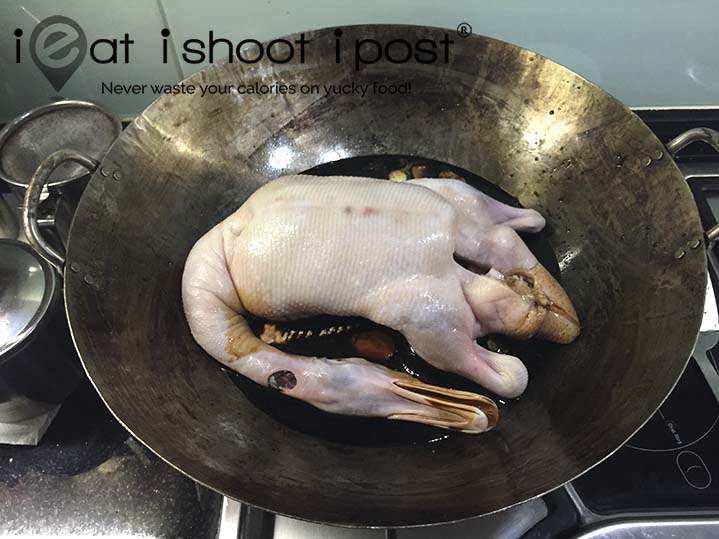 Add duck and sufficient water so that 3/4 of the duck is submerged.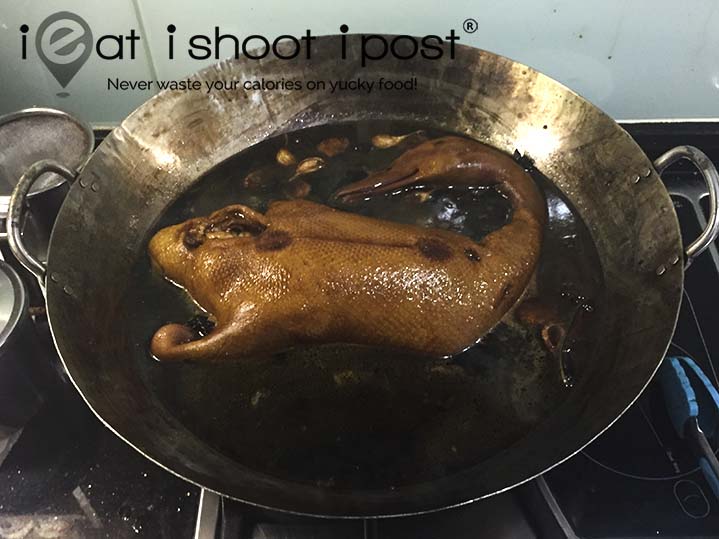 Braise for at least 1.5hrs at low heat so that it is just simmering.  The duck is ready when the meat is tender.
Disclosure: Some links above are affiliate links, meaning, at no additional cost to you, a small commission is earned if you click through and make a purchase.
Places to eat Braised Duck:
Chuan Kee Braised Duck
Wei Ji Braised Duck
Liang Zhao Ji Braised Duck
Jin Ji Braised Duck: Next Gen Braised Bento
Sean Kee Braised Duck