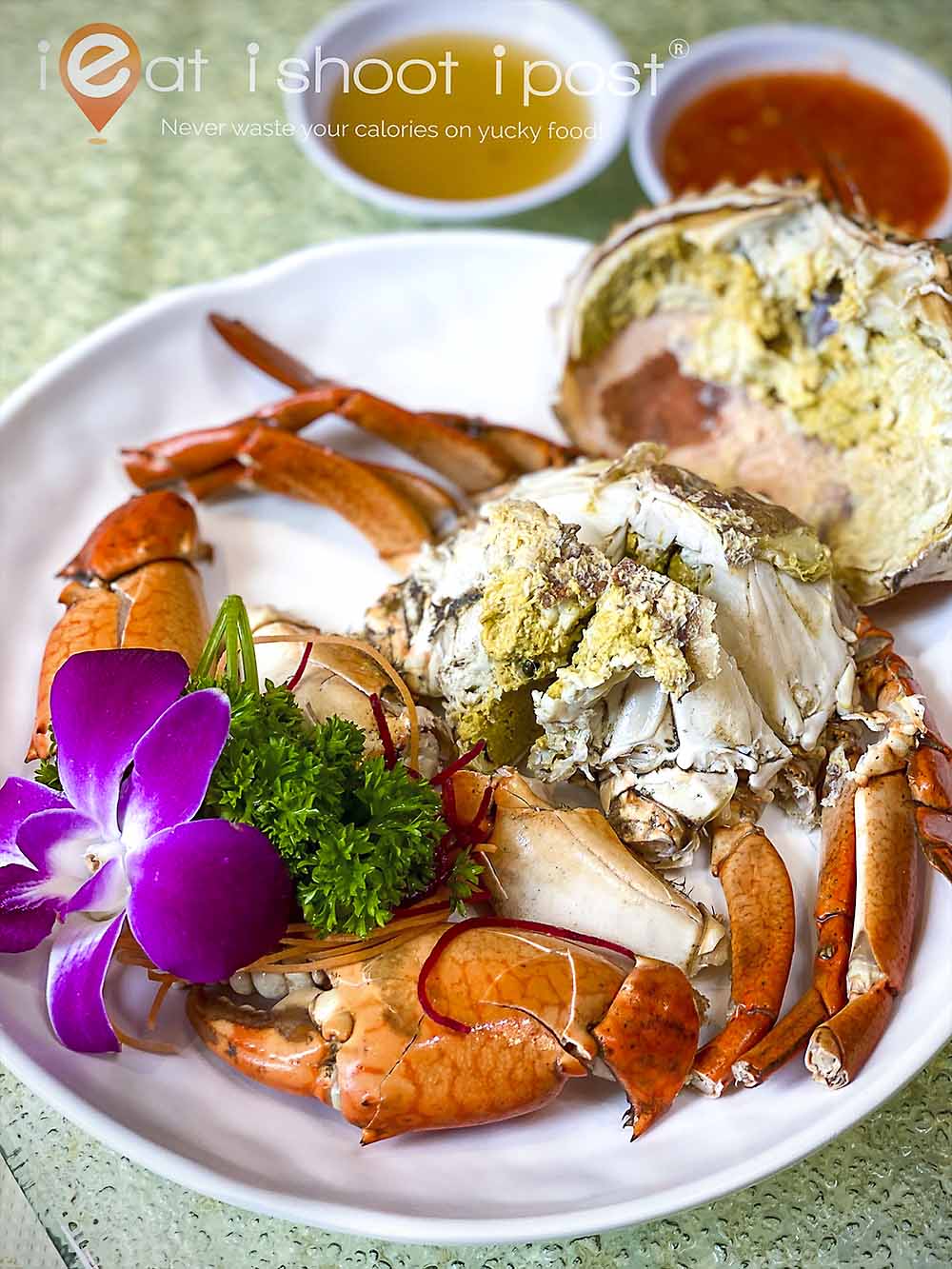 Fragrant Gardens has been our go to place for Teochew food ever since I first ate there in 2014.  Over the years, I have gotten to know the family very well and the owner/chef, Mr Koh has even appeared in a few videos to teach us how to cook classic Teochew dishes like Steam Pomfret, Salted Fish Minced Pork and Orh Nee!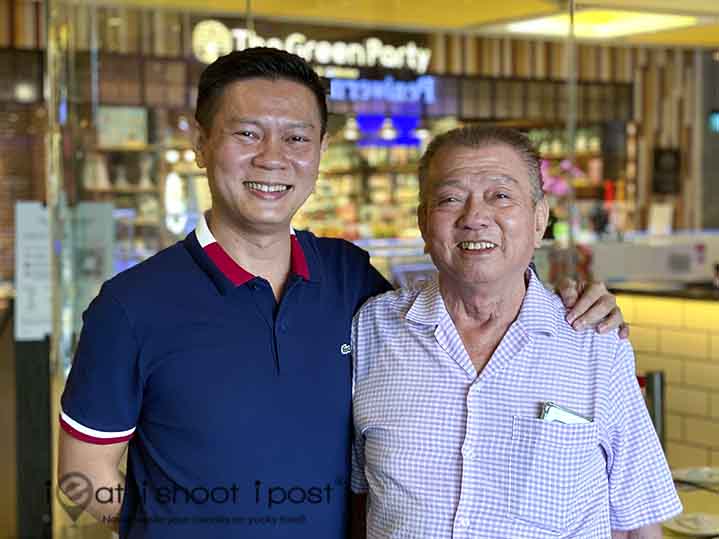 According to Mr Koh, there really isn't any big secrets to good food.  All you need to focus on is fresh produce and good quality ingredients.  Then it is just a matter of putting them together simply.  He tells me that when it comes to things like cooking wine, he'll always insist on using the $17 one rather than the one that costs just $2!  Apply the same philosophy to each ingredient and you'll end up with really good dishes!
The original Fragrant Garden is located in Upper Serangoon Shopping Centre, which is one of those old shopping centres which time seems to have stood still and we used to eat on tables laid out in the foyer of the centre!   I was so glad to see their spanking new restaurant at Downtown East where his dishes can be enjoyed in a bright and modern environement!
Here are some of the dishes you can order at the restaurant!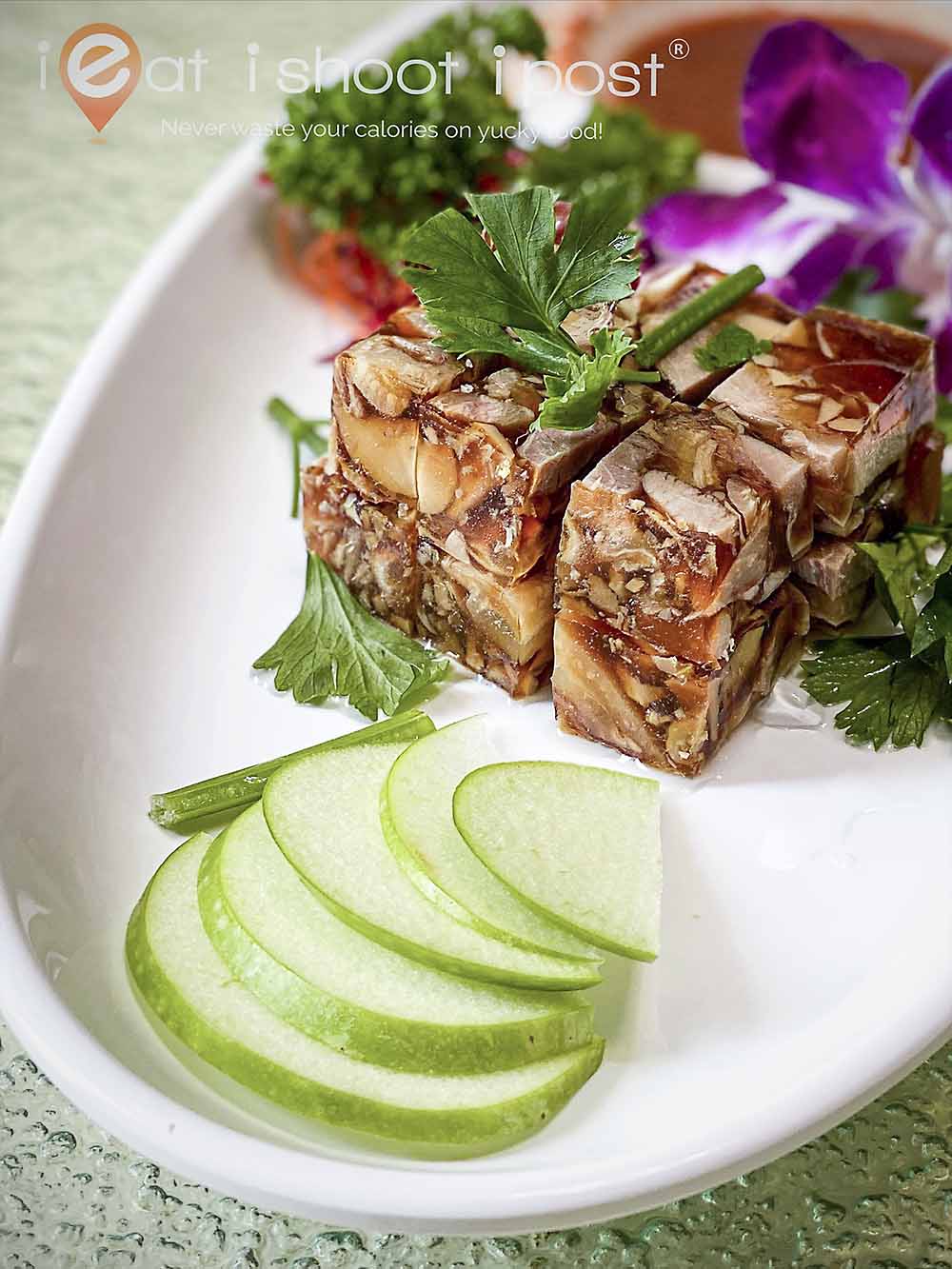 The pork trotter aspic is the best I have come across in Singapore so far.  You can really taste the flavour of the soy sauce and the pork which has meld together perfectly in it own gelatin! 4.5/5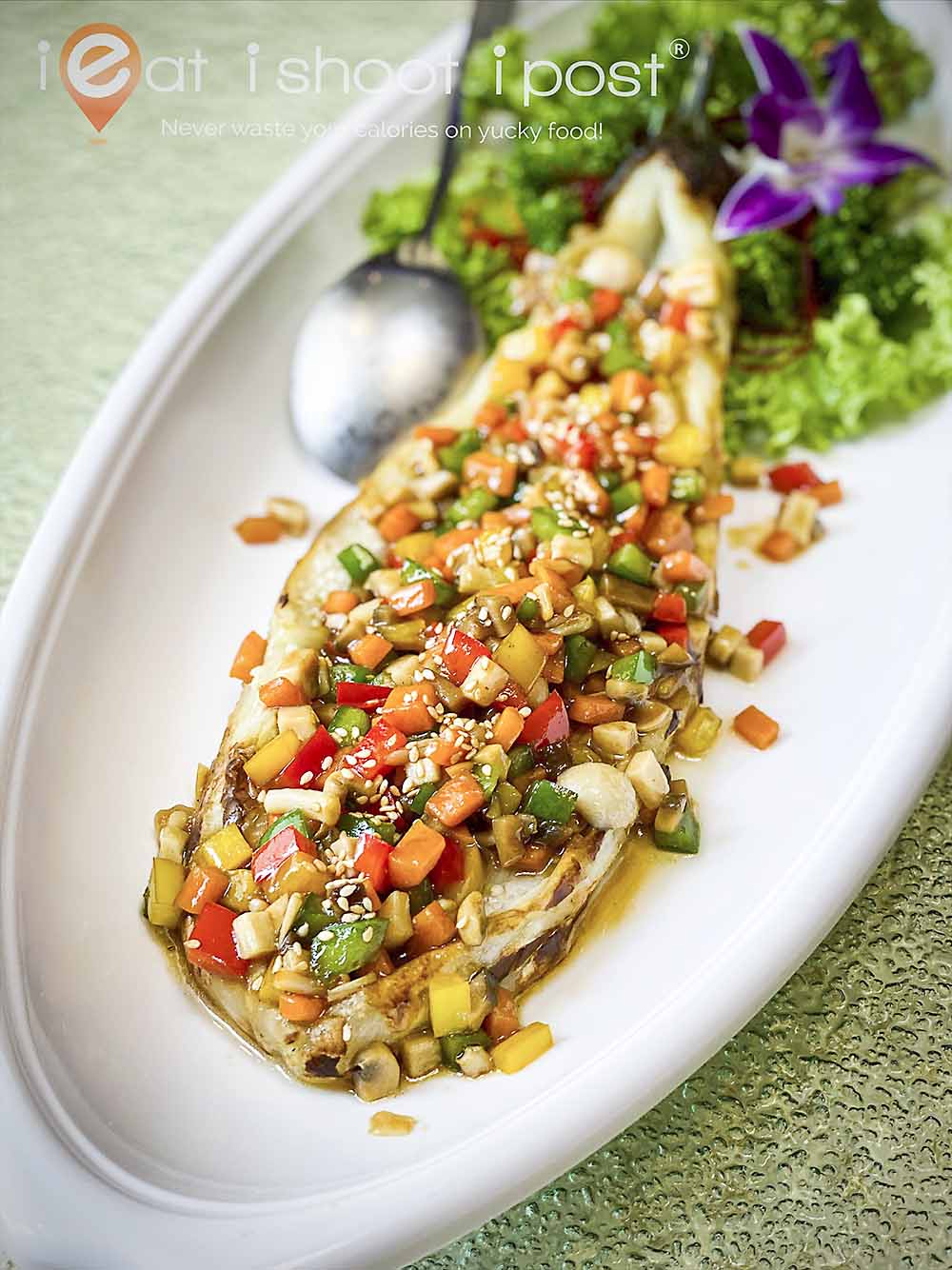 The surprising dish of the day was the eggplant which had been char grilled to infuse it with a smokey aroma before being smothered with an avalanche of diced vegetables.  I found it quite satisfying, even for a vegetarian dish!  4.25/5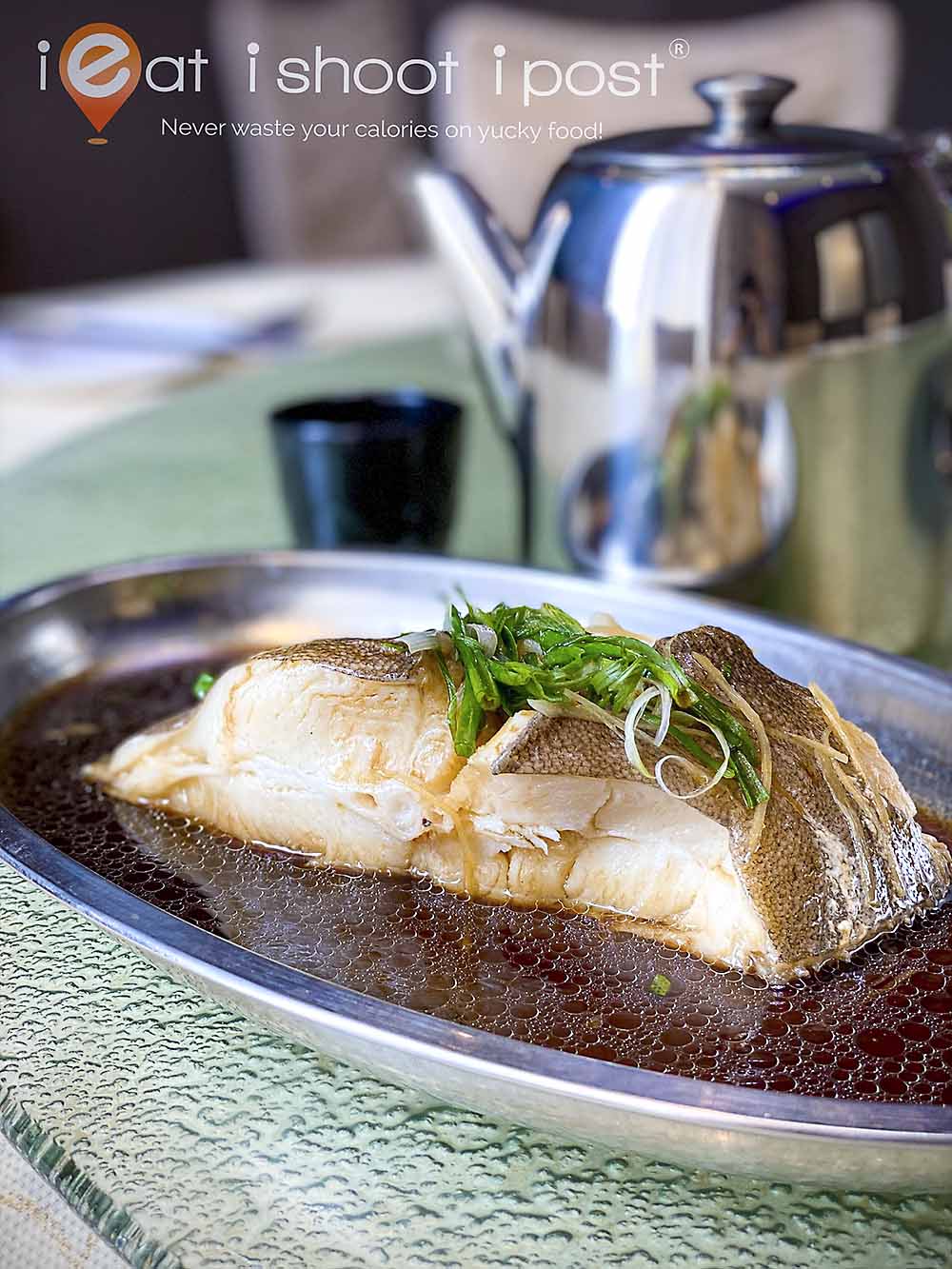 The steamed halibut with soy sauce is one of my "must order" dishes whenever I visit Fragrant Garden.  This cold water fish is very similar to cod fish but is not as expensive.  Like cod fish, the flesh flakes nicely and it is full of omega 3 oil! You can steam it Teochew style as well but having tried both, I still prefer steaming it Hong Kong style 4.5/5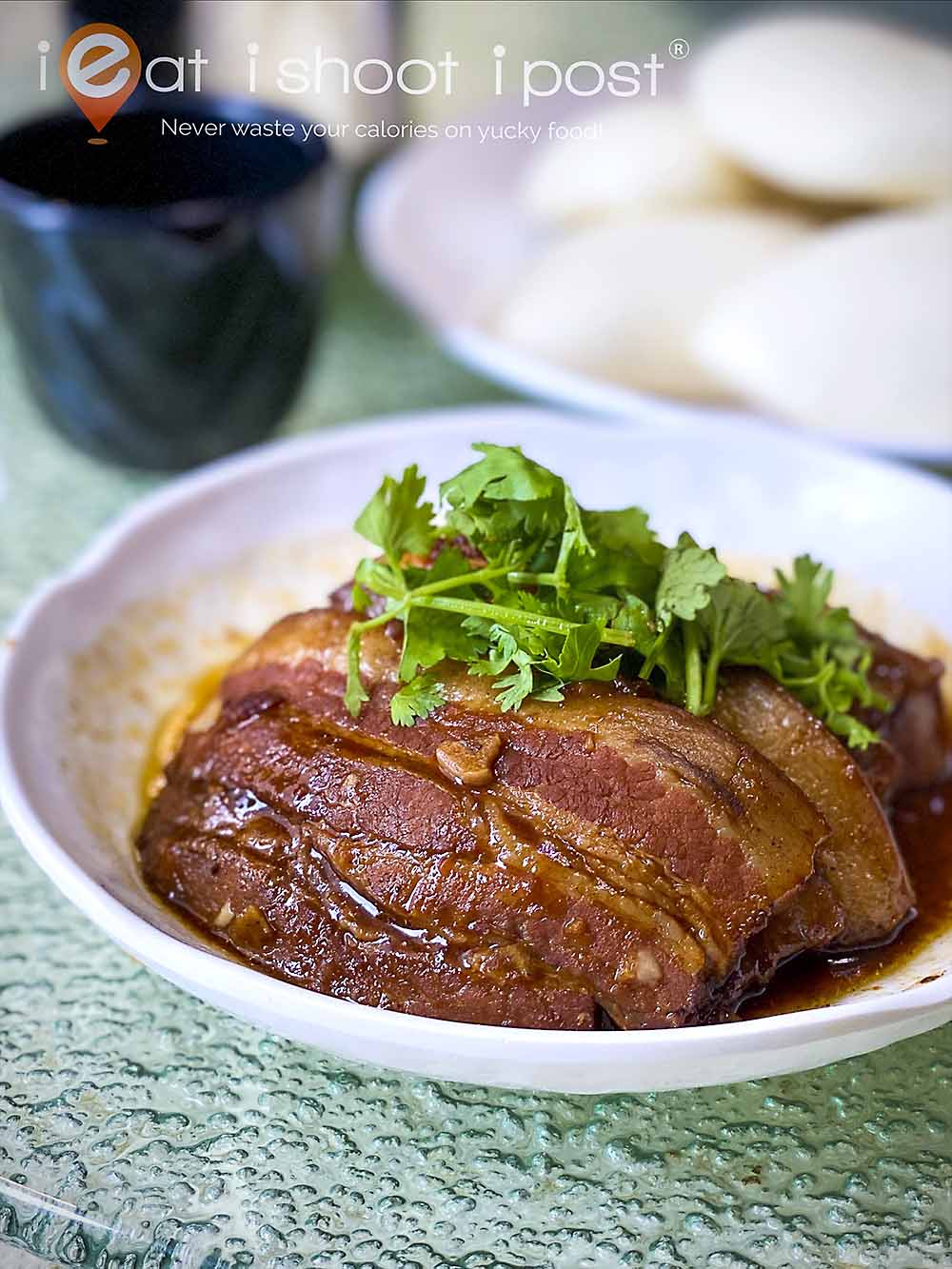 Their  Kong Bak pau is well worth ordering.  They don't cut corners here.  The pork is boiled, then marinated with soy sauce, then deep fried in order to get that crinkly skin then braised till it is tender.  The braising sauce is also very well balanced.  4.25/5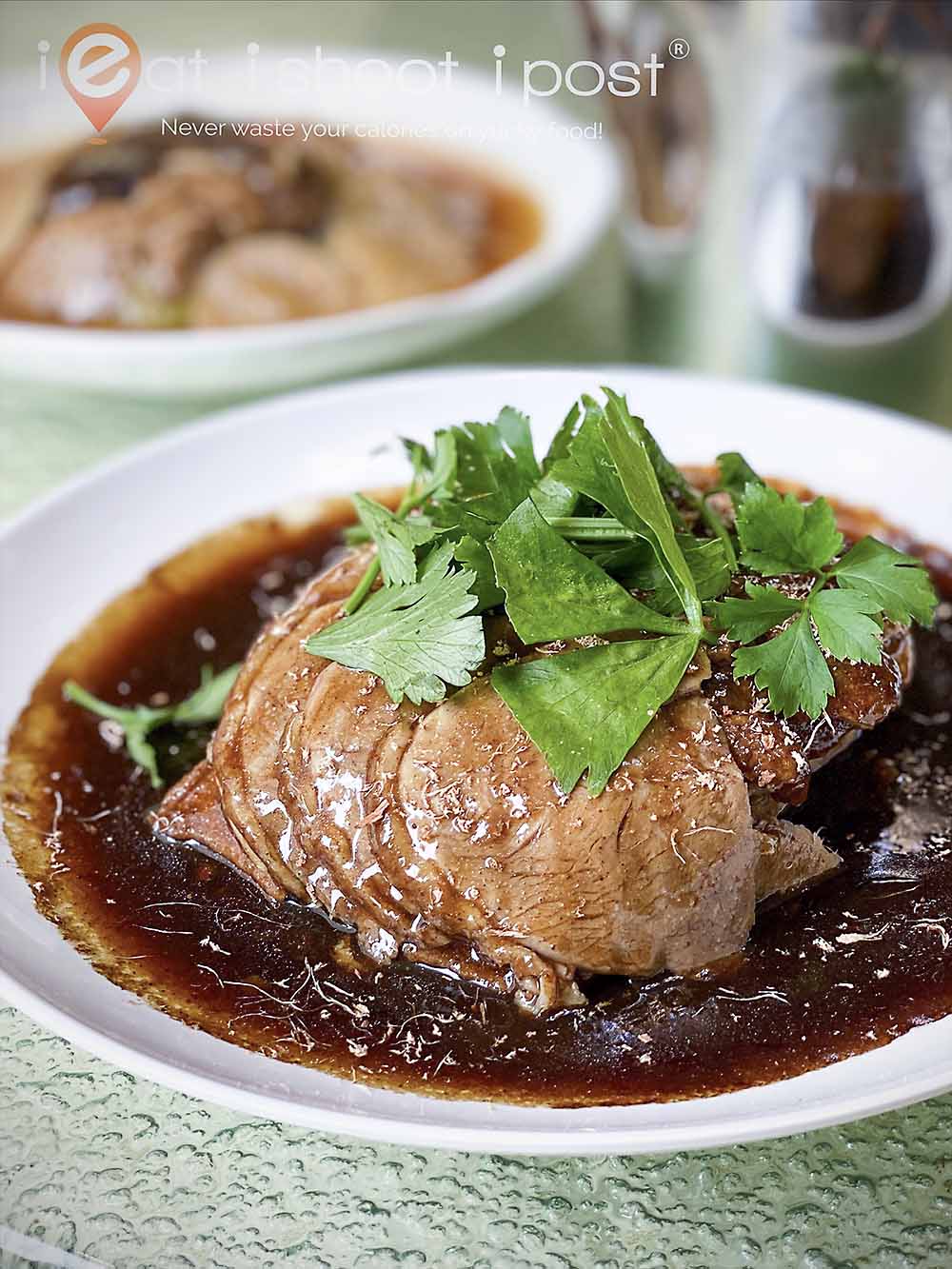 The braised duck, and any of their braised items are very good!  Make sure you order their tau kwa.  They managed to procure Puning tau kwa which is so smooth and flavourful that I really wonder why our local tofu manufacturers can't make it here?  4.25/5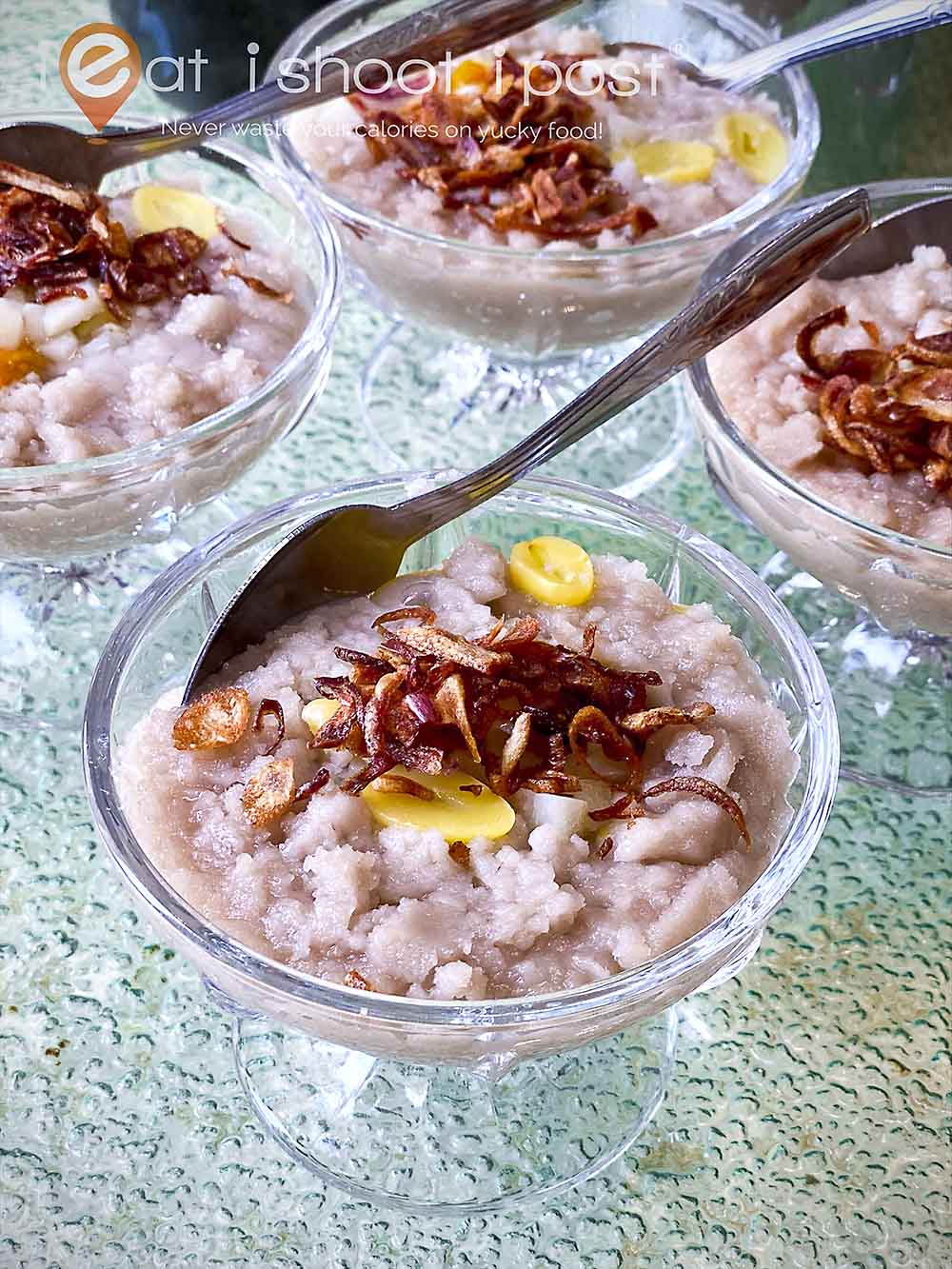 To end the meal, their orh nee is a must try.  It is fragrant with shallot oil and has bits of crunchy water chestnuts which gives it a nice textural contrast!  4.5/5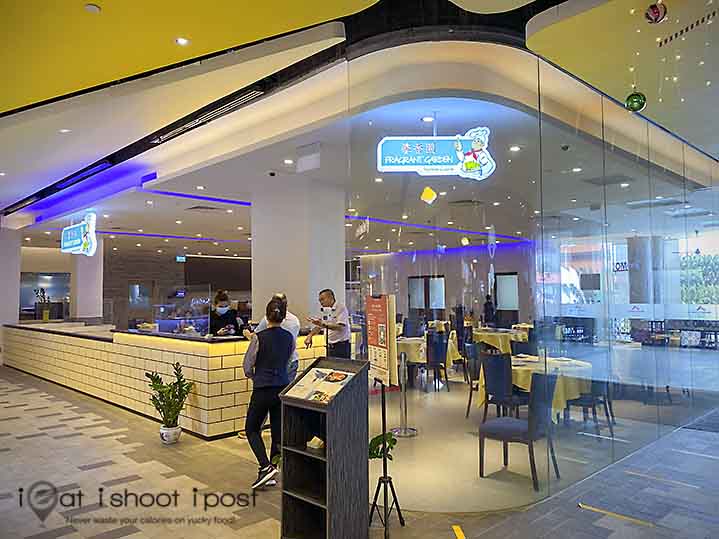 Conclusion
One of the best places to enjoy mid range Teochew cuisine in Singapore!
Special for ieatishootipost readers!
Just show this blog post and enjoy 15% discount off the bill!  Valid till 31 Dec 2020.
Disclosure
I have known Mr Koh for many years and he insisted on hosting this meal.