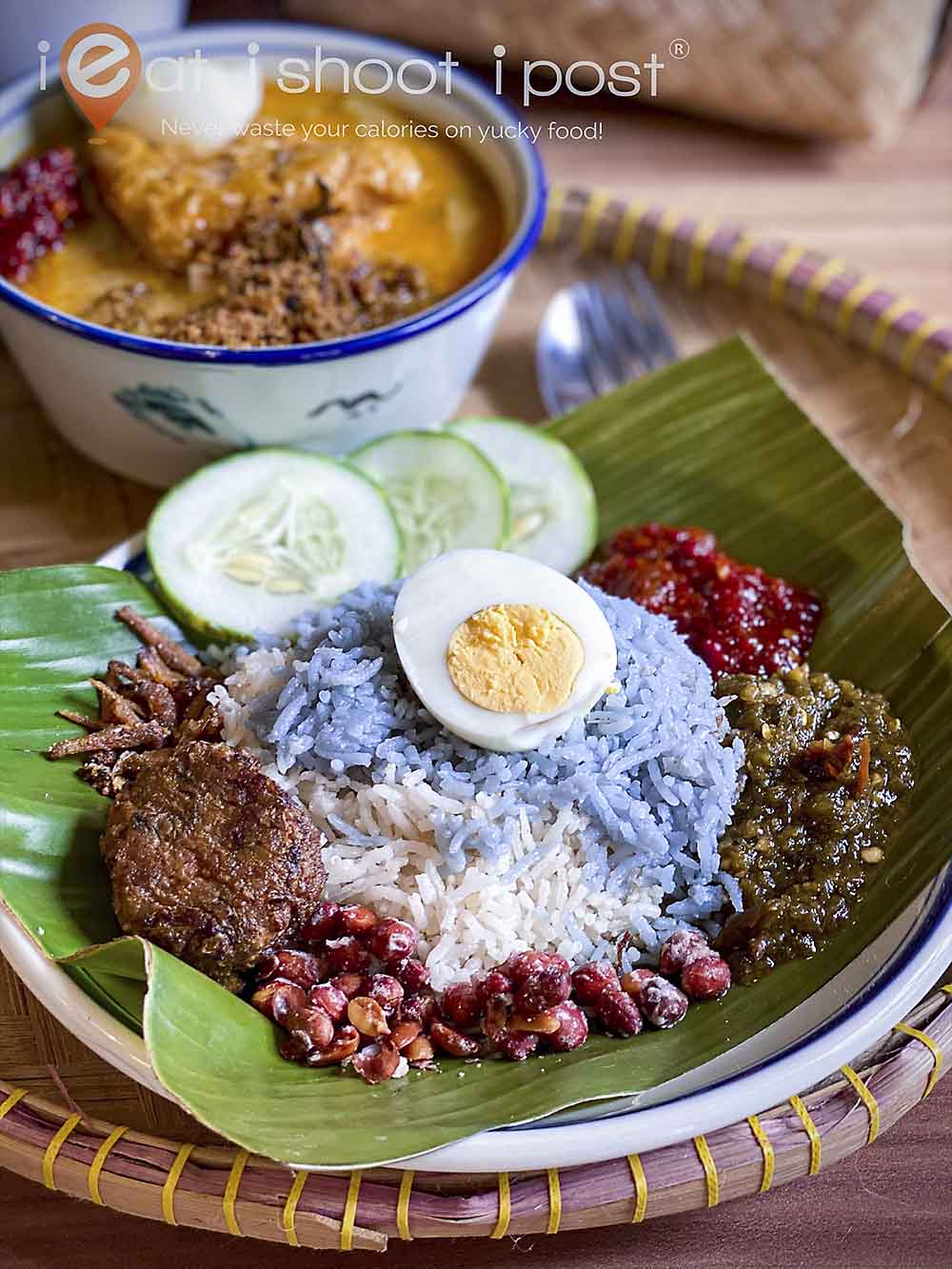 I spent several months perfecting my Bika Ambon recipe back in 2017.  It must be one of the most frustrating kuehs to get right.  The key to the kueh lies in the way it is baked.  You really can't do it properly in an ordinary oven, not matter what some blogs say.  In the end, I had to improvise by cooking the kueh on my BBQ pit in order to get that intricate structure that defines the cake.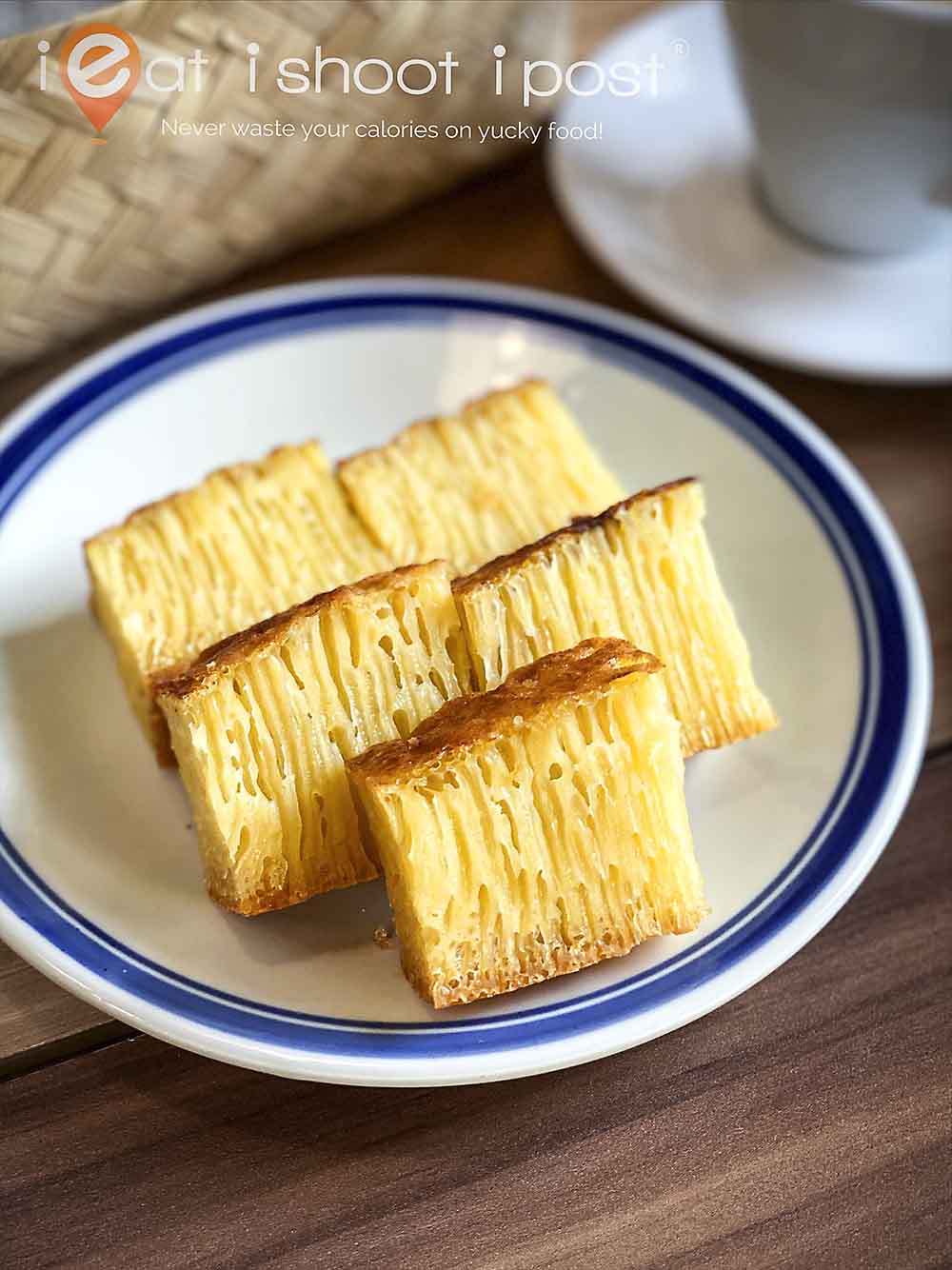 In Indonesia, they make special ovens just to bake this particular kueh.  These ovens apply heat only from the bottom of the tin until the kueh is set and all the bubble tracks have formed before the lid is closed to brown the top.  As far as I know, no one actually bakes their Bika Ambon in such an oven up till now.  (please correct me if I am wrong)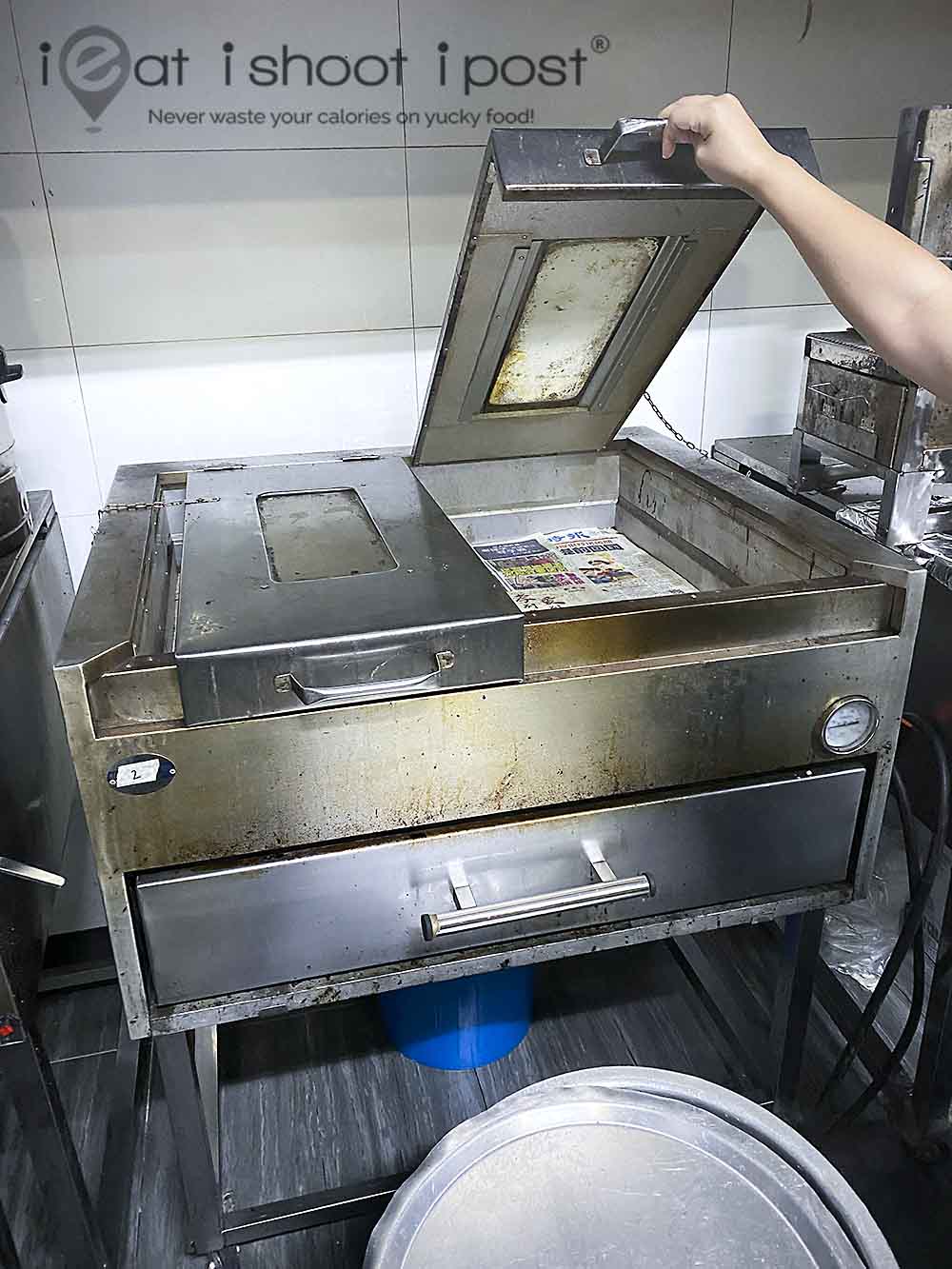 Marcella, the young owner-chef of Ollela started off with western style pastries but gradually gravitated towards traditional kuehs.  She still does her eclairs, but these days, she is focussing her efforts on kuehs.  A few months ago, she sent me her bika ambon to try.  At the time, she was still experimenting with it so the texture could still be improved.  Just recently, she told me she had perfected the recipe, so I had to pop down to her little bakery to have a look.  It turned out that she had imported a proper oven just to bake the bika ambon and, not surprisingly, her bika ambon is now baked to perfection!  So, if you are a fan of this particular kueh, you can now buy it from her shop! 4.5/5
Aside from the bika ambon, Marcella also makes a few other kuehs which she presents very elegantly in woven baskets!  This is a fantastic idea as it really pays proper homage to our traditional kuehs!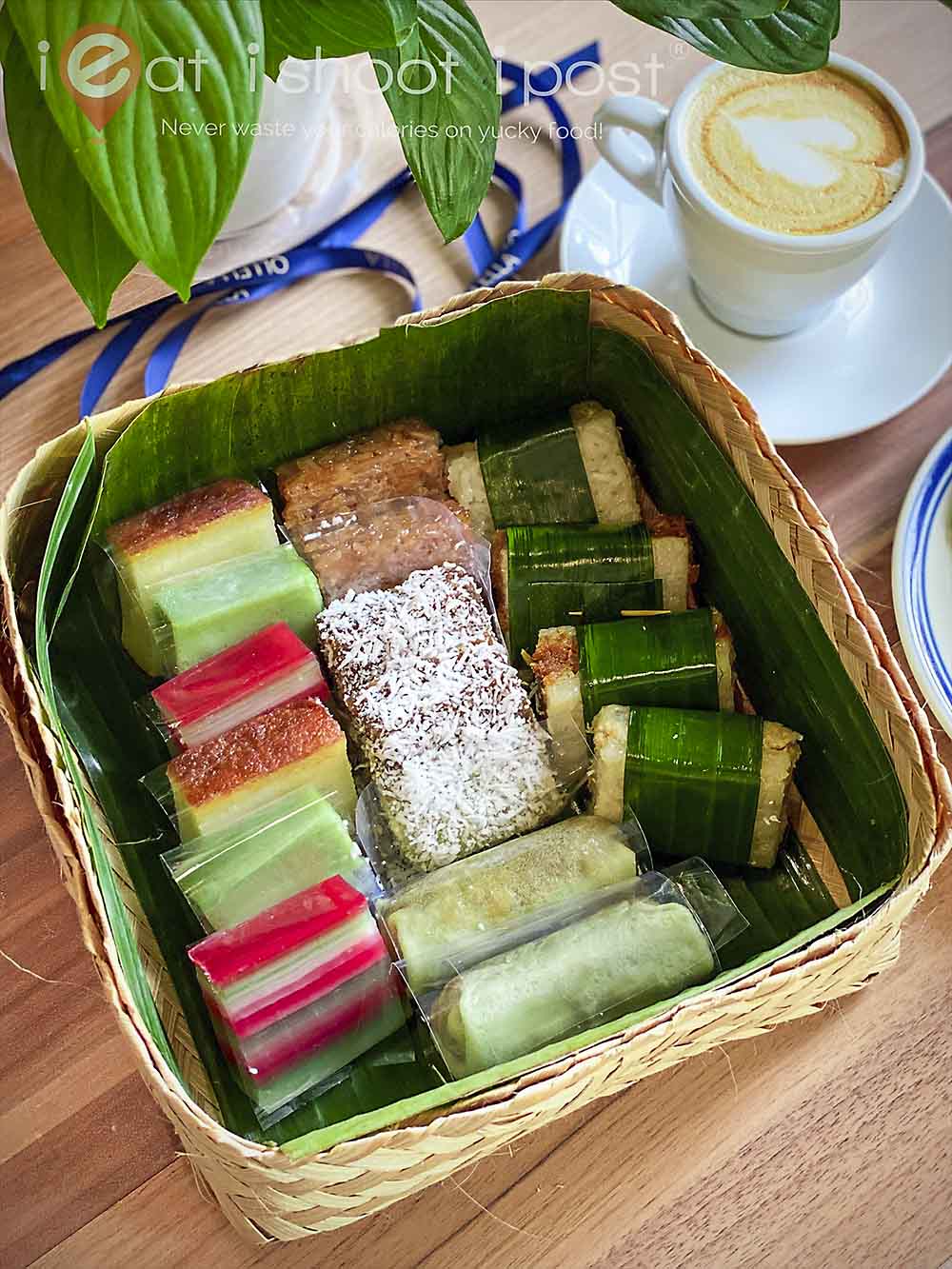 The lemper ayam is a favourite of mine, as is the kueh dardar and bika ambon.  The other kuehs are competent but still not perfected.  The good thing about Ollela is that Marcella continues to change and perfect her recipes, so the kuehs continue to improve over time.
Their kueh lapis has been improving over time as well.  In order to make it authentic, she specially imports Wijsman pure dutch butter to make the rich Indonesian delicacy.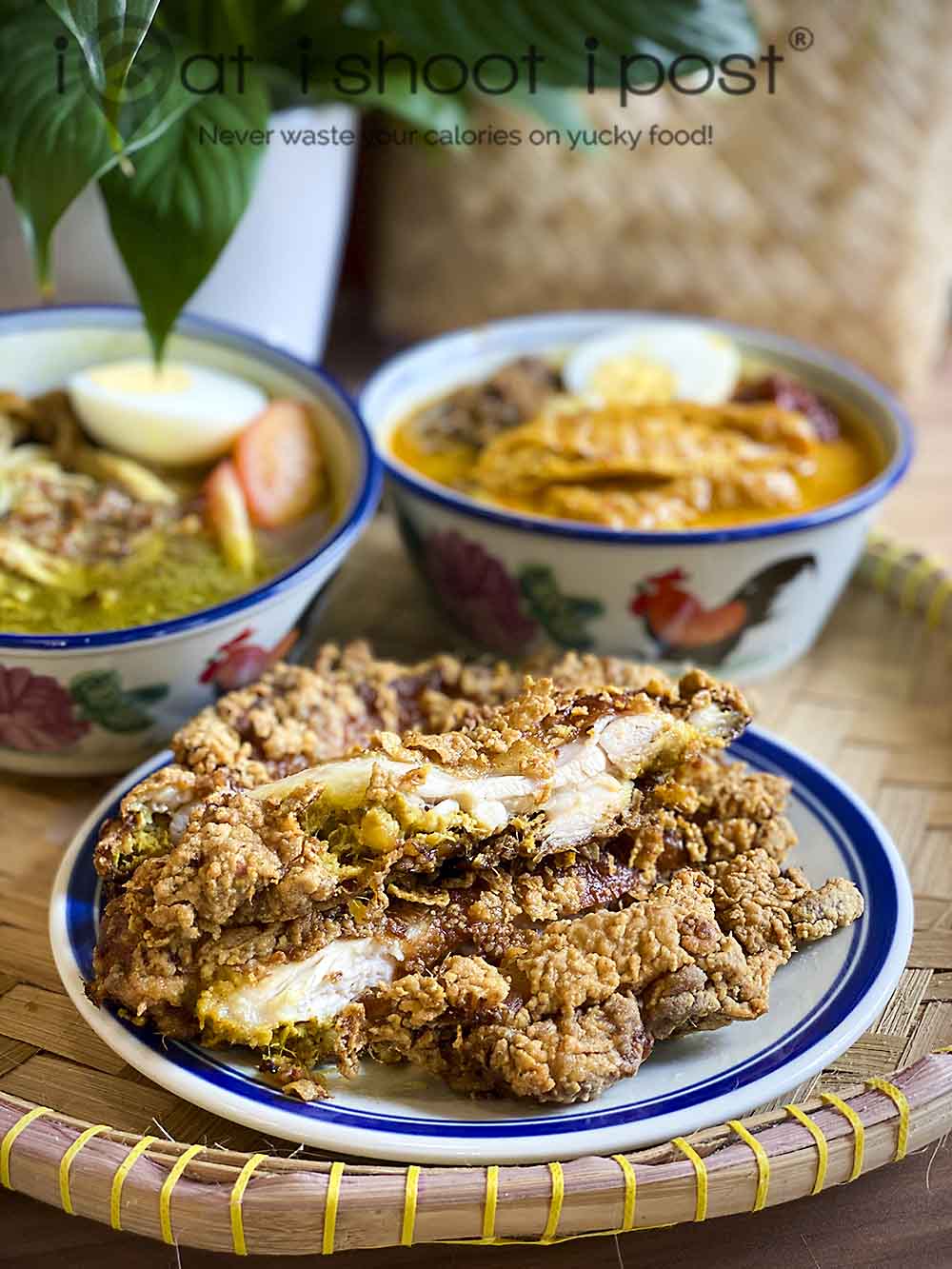 Aside from the kuehs, they also serve a limited menu of dishes like the nasi lemak which is dyed with blue pea flower extract and comes with both a green and a red sambal, both of which are very nice.  I didn't quite like the otah bergedil and would have preferred just a normal potato bergedil.  4.25/5
Their chicken berempah cutlet is first marinated with a spicy rempah and then coated with a batter and deep fried.  Its good but the batter could still be improved as it did not cover the chicken evenly. 4/5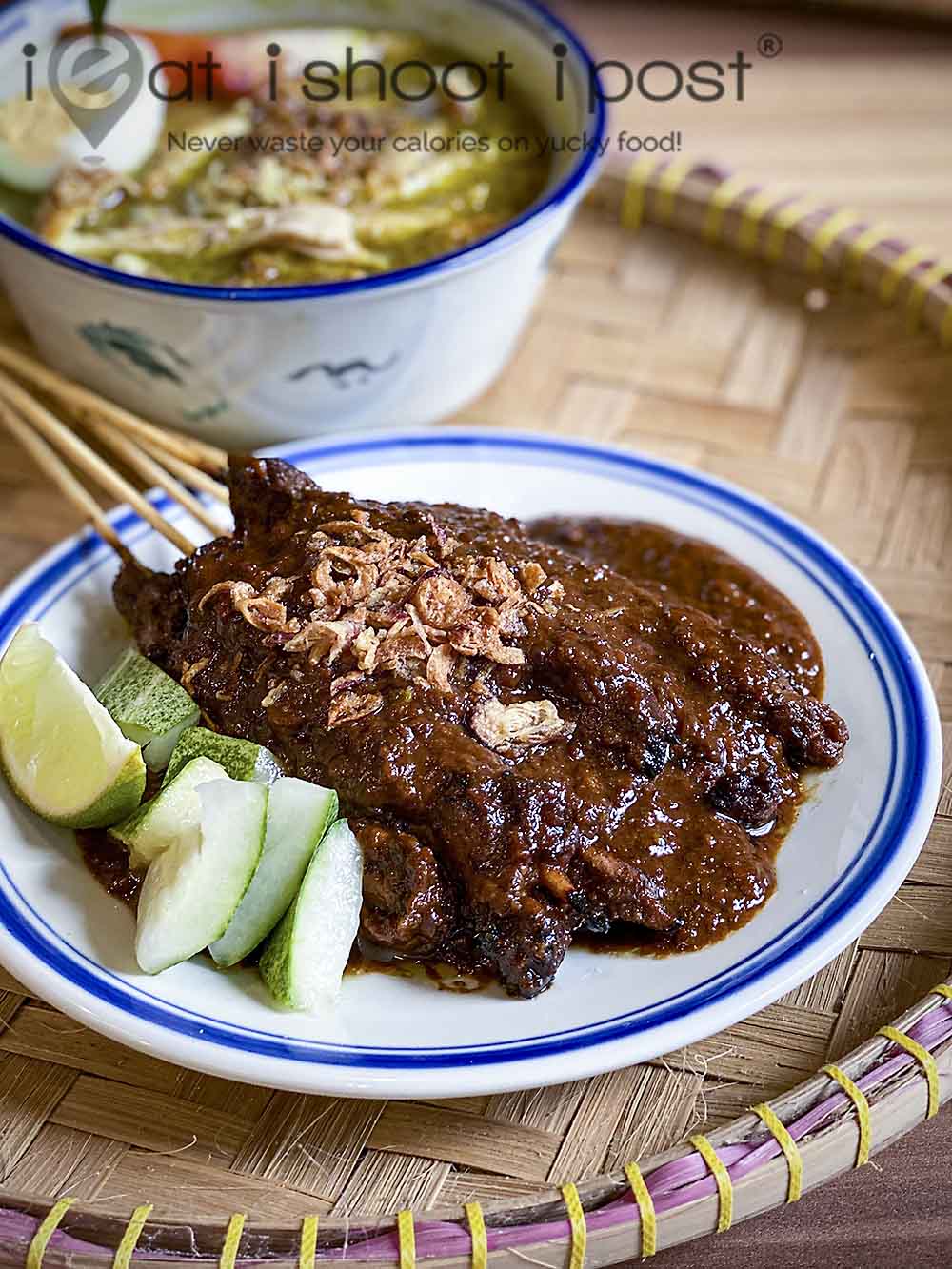 Their Indonesian style satay is worth ordering if you are looking for this style of satay which is marinated with kicap manis.  4.25/5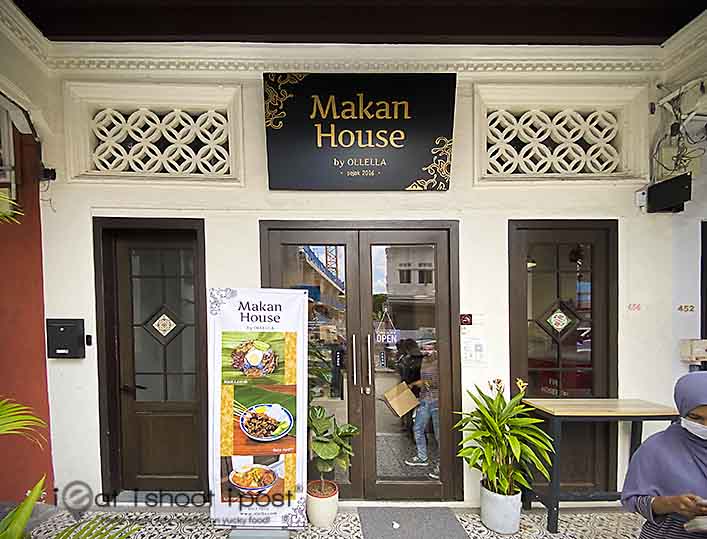 Conclusion
Great place to find some authentic Indonesian kuehs and dishes made with a lot of passion! Note that dining in is no longer available. They only do retail, pickup and delivery orders.
Disclosure
This was a media tasting.  That means the food was provided with no obligations to write.