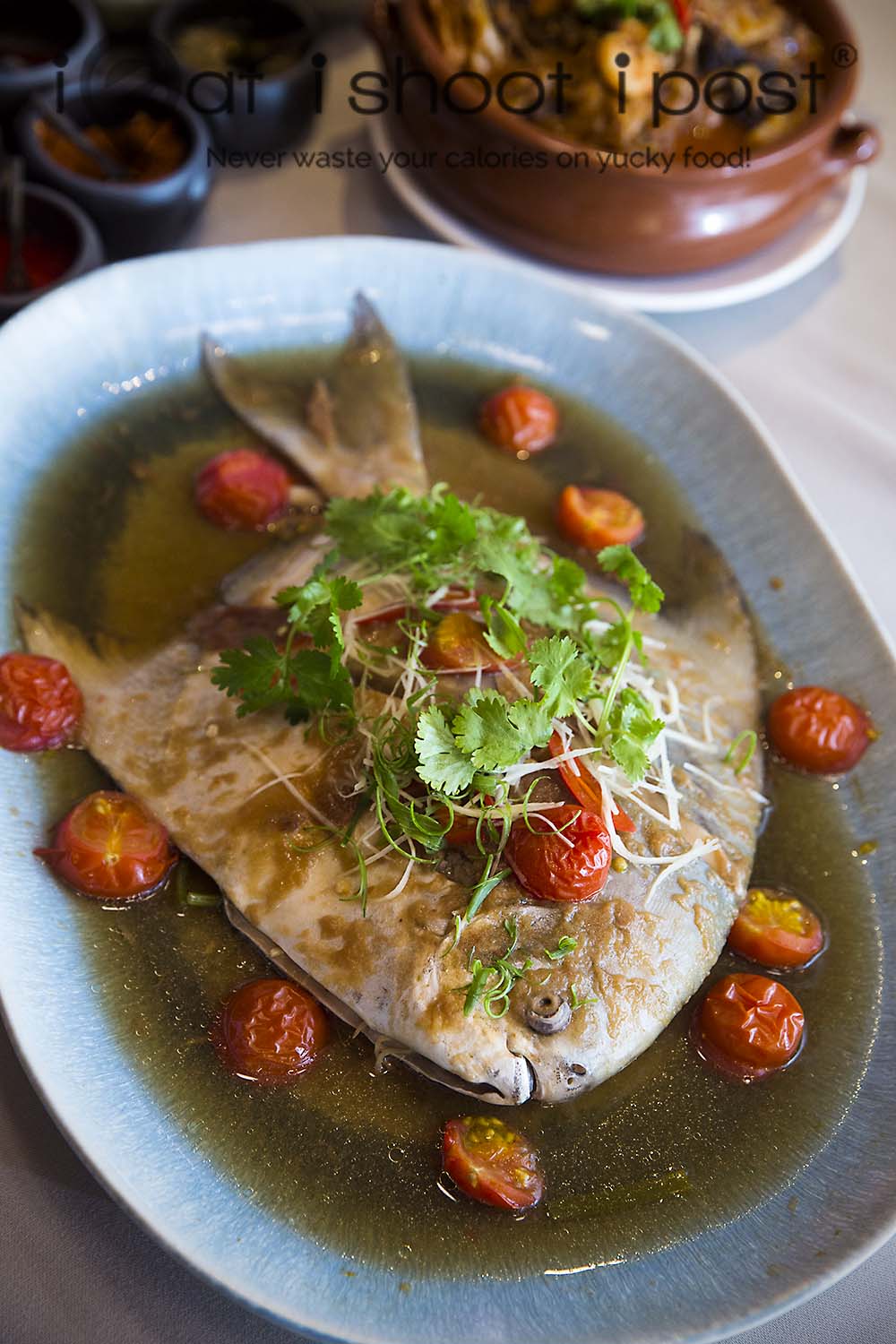 I first met Damian D'Silva in 2008 when he was serving steaks and chops out of a coffeeshop in Bedok!  Back then, he was a tough talking, no nonsense, cowboy chef with an persona reminiscent of Marco Pierre White!  At the time, I had no idea of his mastery of Eurasian and Peranakan cuisine since he was just doing steaks and pasta.
Trained as a aeronautical engineer, Damian left his job at 42 and traveled to Europe to pursue his passion for cooking.  There he worked in various kitchens to hone his culinary skills which he now applies to local heritage cuisines.
I consider him one of the Heros of heritage cuisine.  The Singapore Masterchef judge is one of the few chefs with mastery of traditional Eurasian/Peranakan cooking techniques and long forgotten dishes and ingredients.  He might have toned down a lot from his cowboy days, but when it comes to food preperation, he is still the no nonsense headmaster.  His coconut has to be freshly squeezed, and insists that the tapioca be grated by hand and if you ever imply that any of his meats are frozen, you'd get rapped over the knuckles!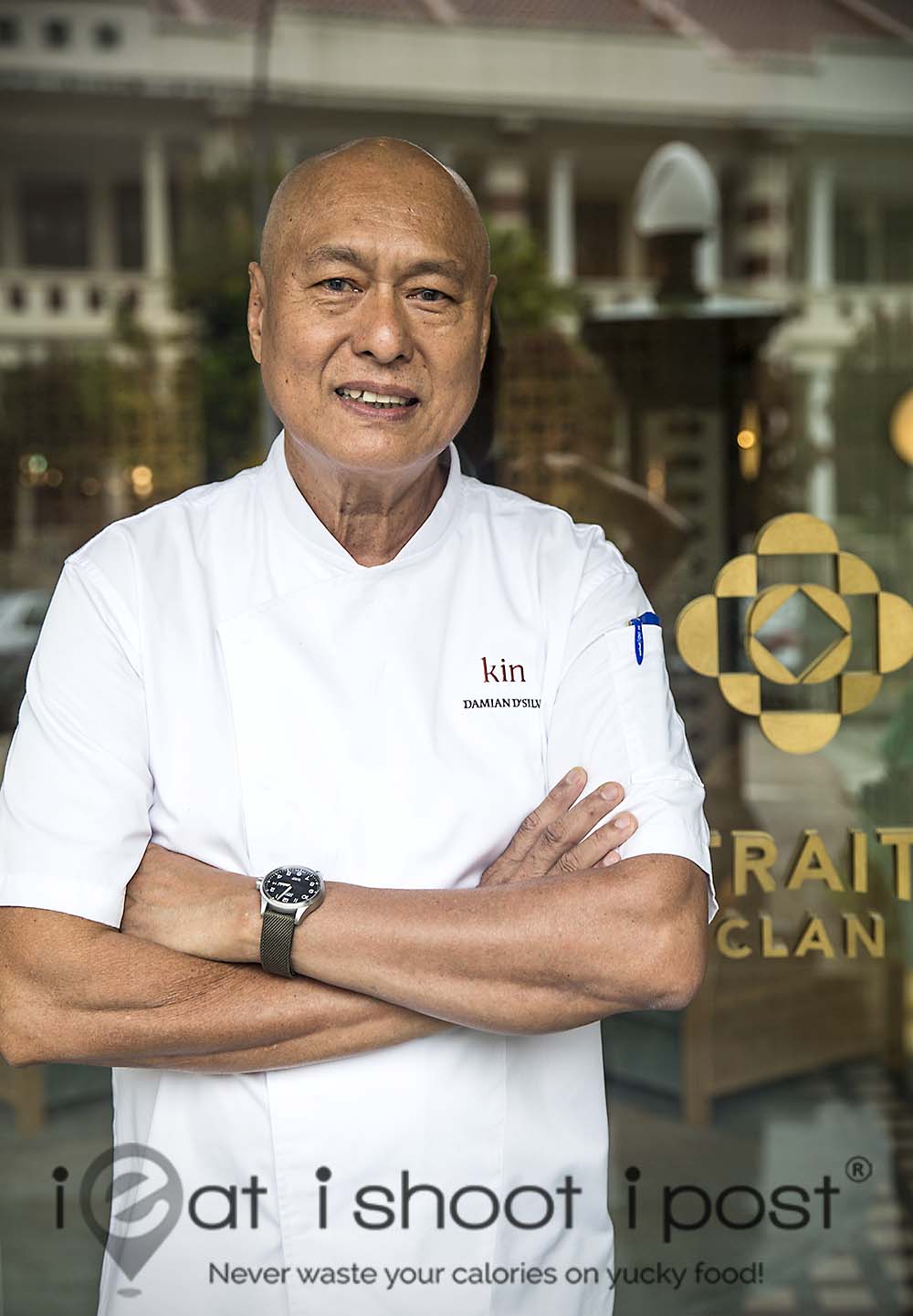 Chef's steamed pomfret is a great example of what you can expect of the food.  Firstly, he buys his pomfret from a local fishmonger who has access to locally caught pomfret which means that it is super fresh as it is usually caught just the day before it reaches the market.  To make the sauce, he uses tau cheo (salted beans) that is made by an eighty year old artisan in Changi who still ferments his beans in the traditional way for eighteen months!  Chef tells me that the old man only consented to sell him the precious ingredient after tasting some of his cooking! 4.5/5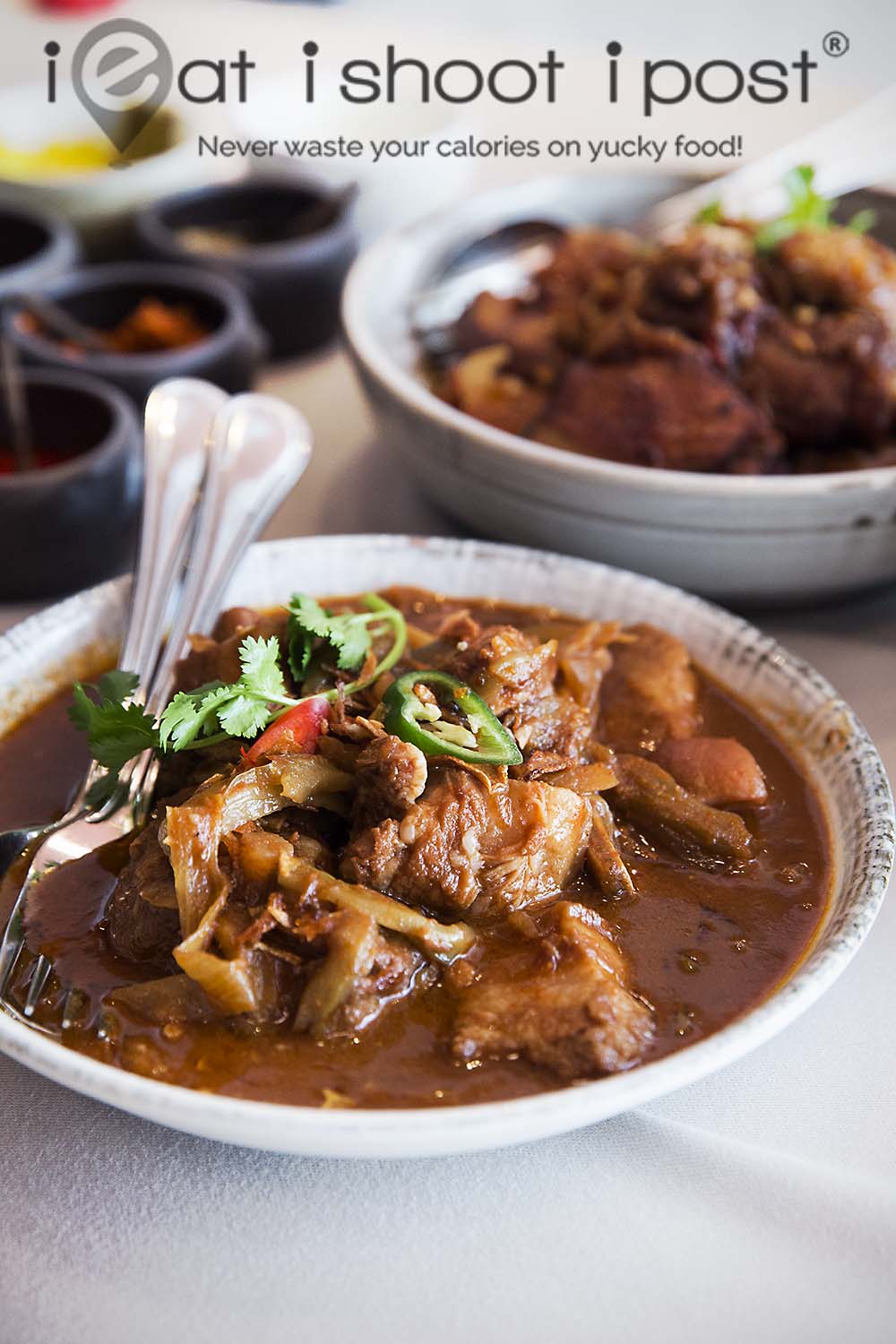 Chef Damian has moved a couple of times since Big D, but now at Kin, I get a sense that he is finally at a place where he is able to cook what he really wants to cook.  The dishes he presented might seem like a mish mash of Chinese, Peranakan and Eurasian cuisines, but to any Singaporean it is simply the taste of home.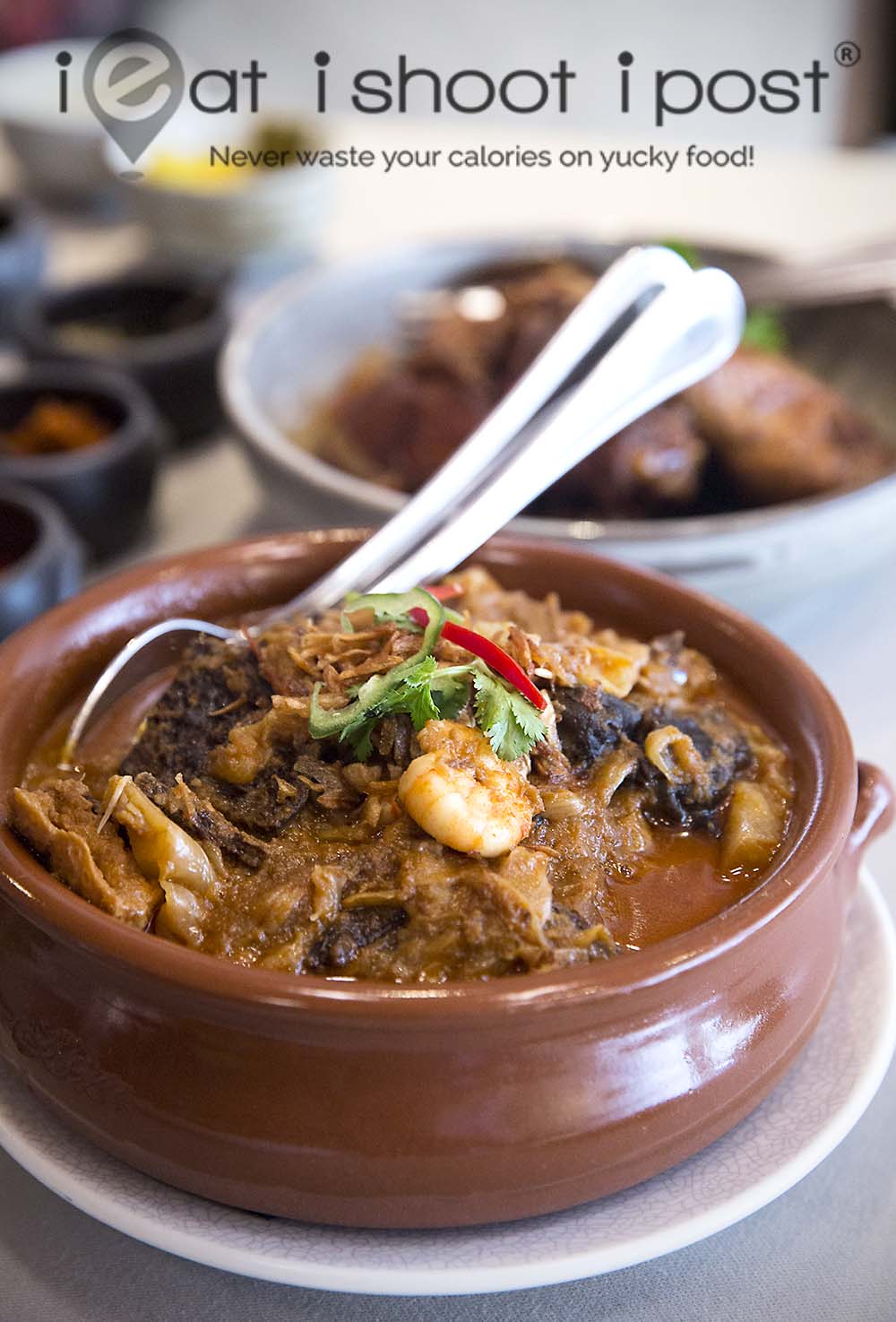 Fans who are familiar with his food would be happy to know that his signature dishes like sambal buah keluak, babi assam and nonya chap chye are all there at Kin.  When I visited, he also presented a few other dishes that didn't quite fit into the usual Peranakan menu.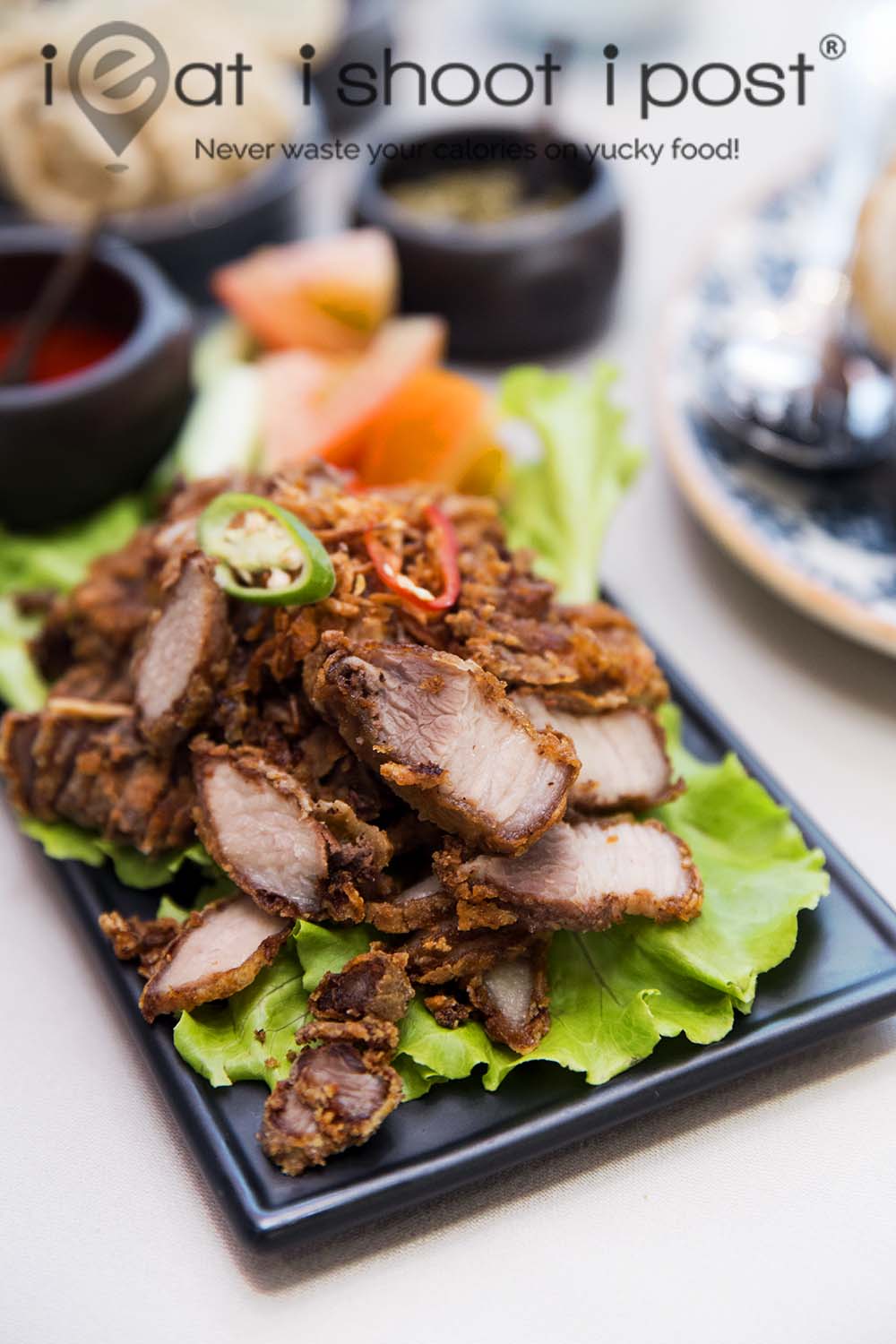 For starters, we had Hakka fried pork and his version of ji bao kai (paper wrapped chicken).  These are dishes you won't expect to find at a typical Peranakan restaurant, but then again, this isn't a typical Peranakan restaurant! Instead, it should properly be known as "Straits" cuisine! 4/5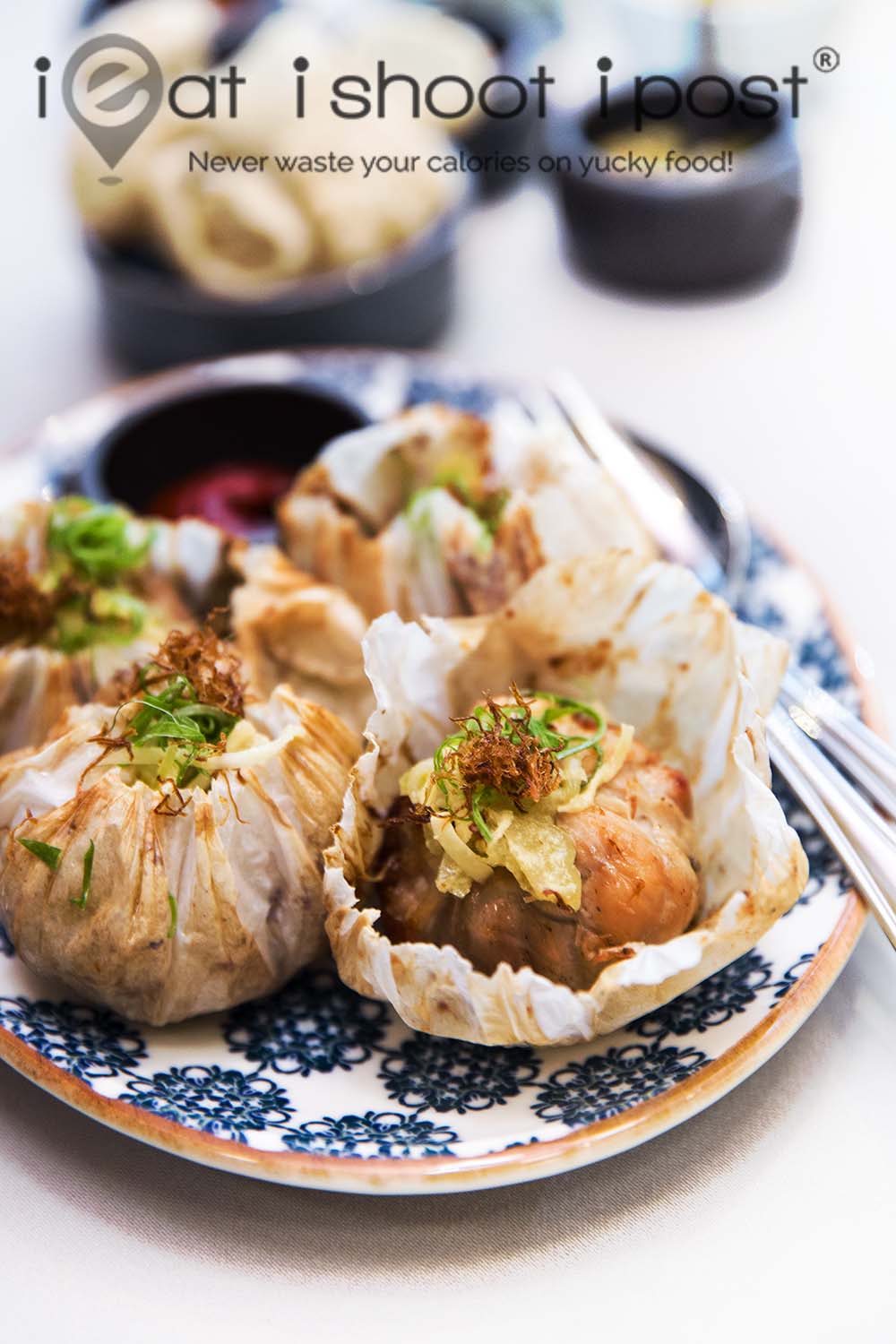 Ji bao kai is a unique dish which I am sure older Singaporeans would remember quite fondly.  It was made famous in the 70's by Union Farm, but has since almost disappeared from the Singaporean menu.  The technique of wrapping marinated meats in a paper bag and deep frying it is very unique.  The French have their en papillote method which is food wrapped in paper and baked in the oven, but I have yet to come across anything else but ji bao kai that is deep fried in a paper bag! The bag keeps the chicken moist while the high heat from the oil caramelises the sugars in the marinade! Chef ties his paper bags such that they look like onion bulbs when they are presented!  4.25/5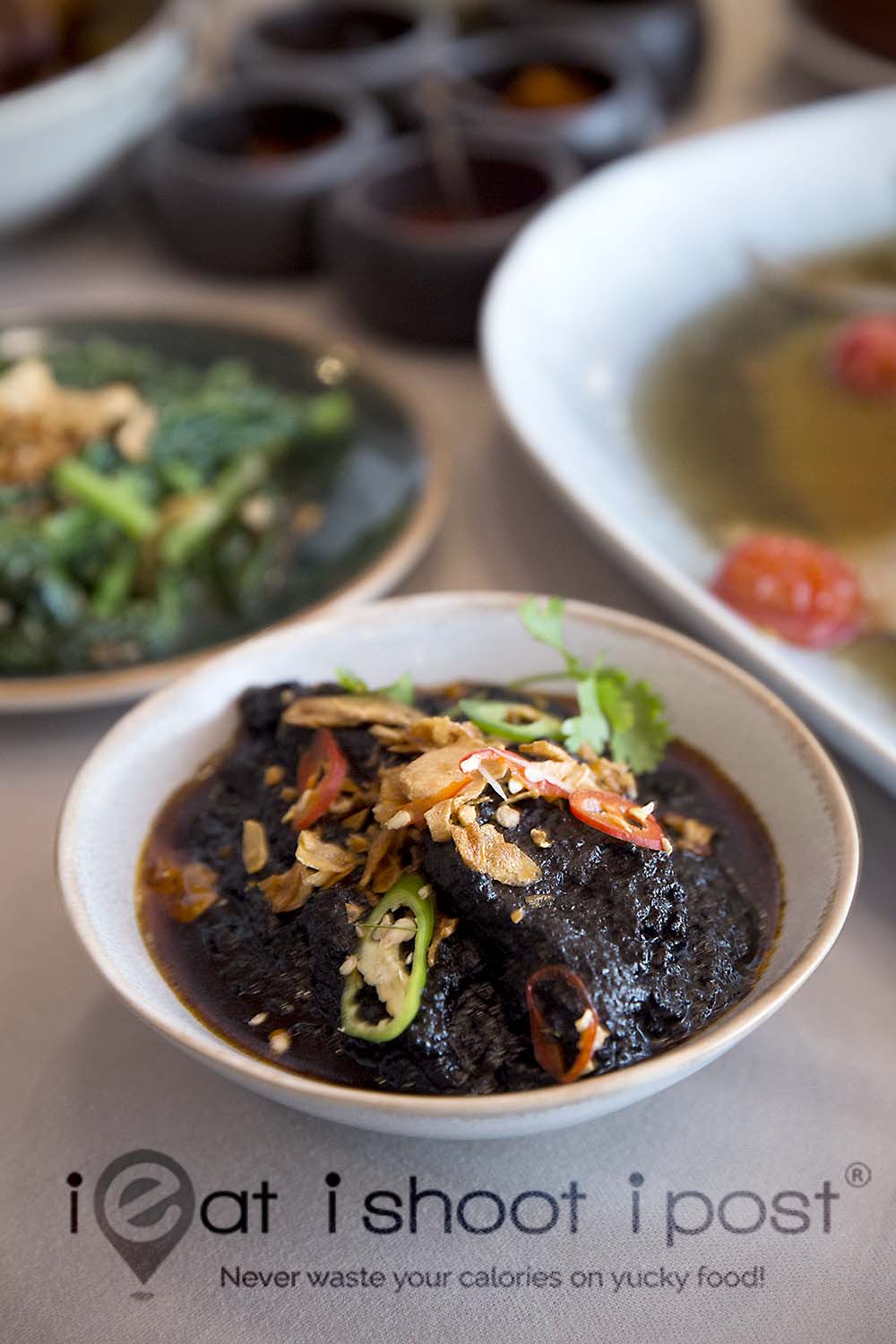 I have written about his other signature dishes like sambal buah keluak, babi assam and chap chye in my previous post on Folklore, so please check out my review there!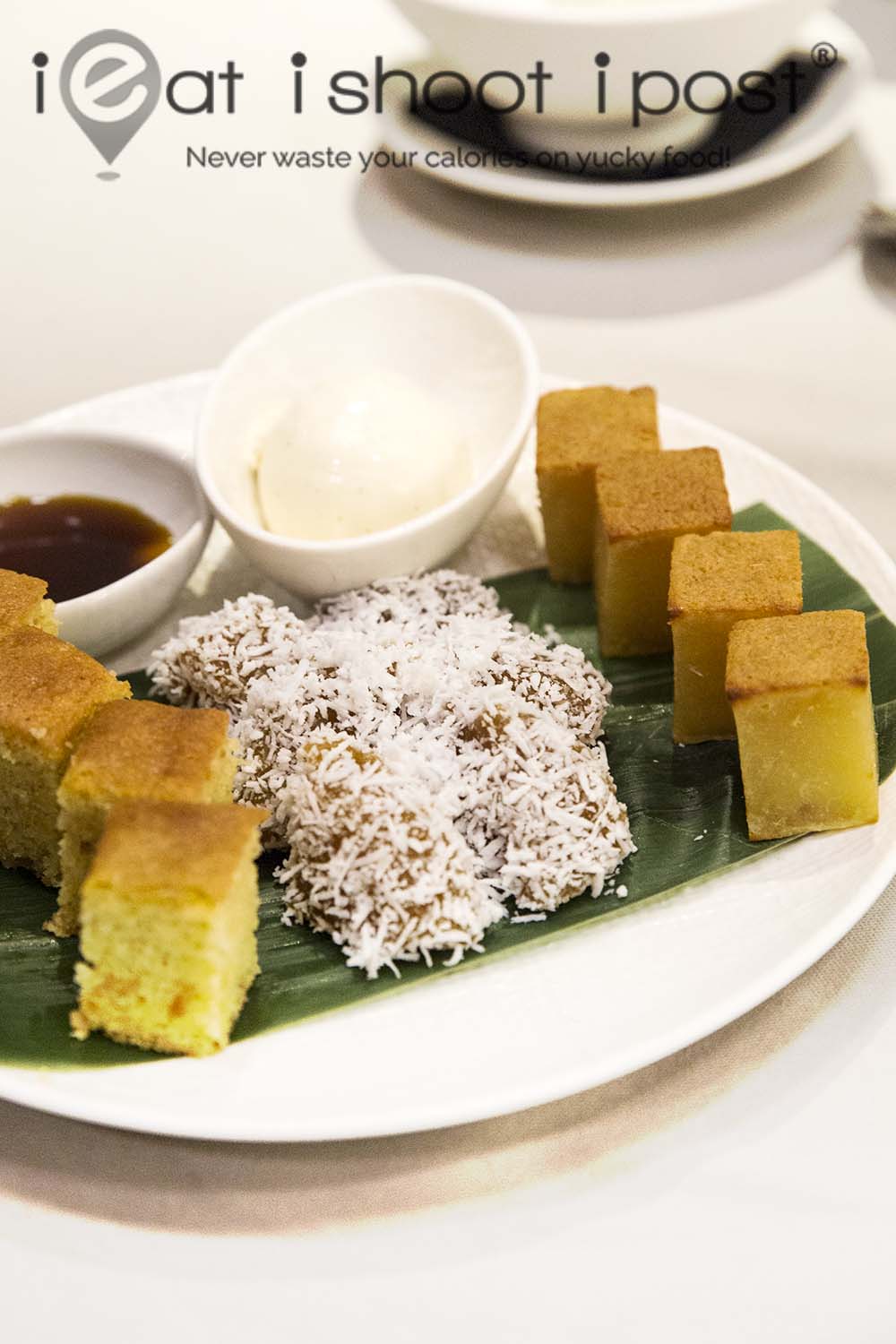 My interest in kueh bingka ubi was rekindled when I tasted Chef Damian's version!  I have always liked this particular kueh but have never been quite as smitten by it as when I ate it at KIN.  It really has that "can't help but have another piece" quality about it. Chef has graciously shared his recipe with me and I am now in the process of fine tunining it for the home kitchen.  Will post the recipe once it is perfected!  4.5/5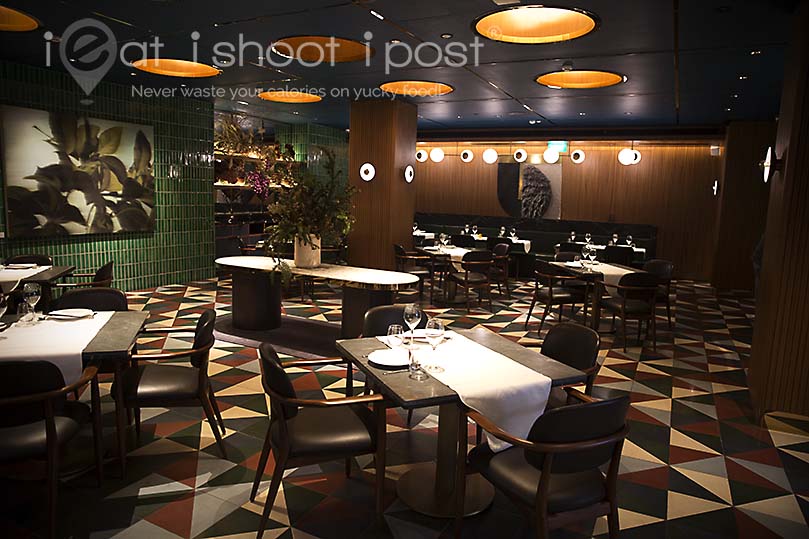 Conclusion
One of the best places to experience our truly uniquely Singaporean cuisine!  The food is authentic and made without compromise!