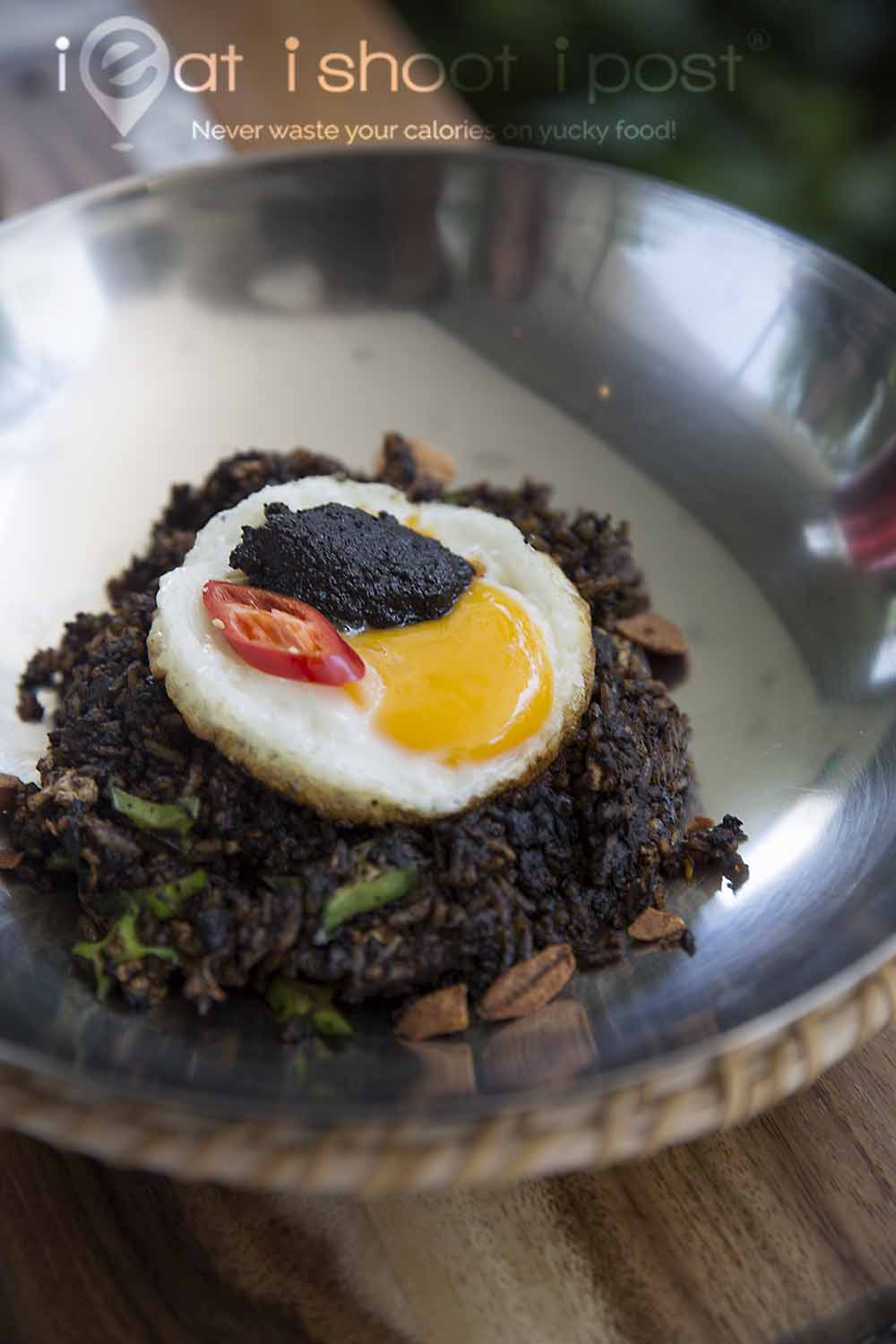 Our kakis meets each Wednesday to try out new places and, in short, Folklore is the best meal we have had this year.  It is rare to find a restaurant where the kakis are unanimous in their praise  and where each and every dish was greeted with mouths filled with food and eyes twinkling with satisfaction.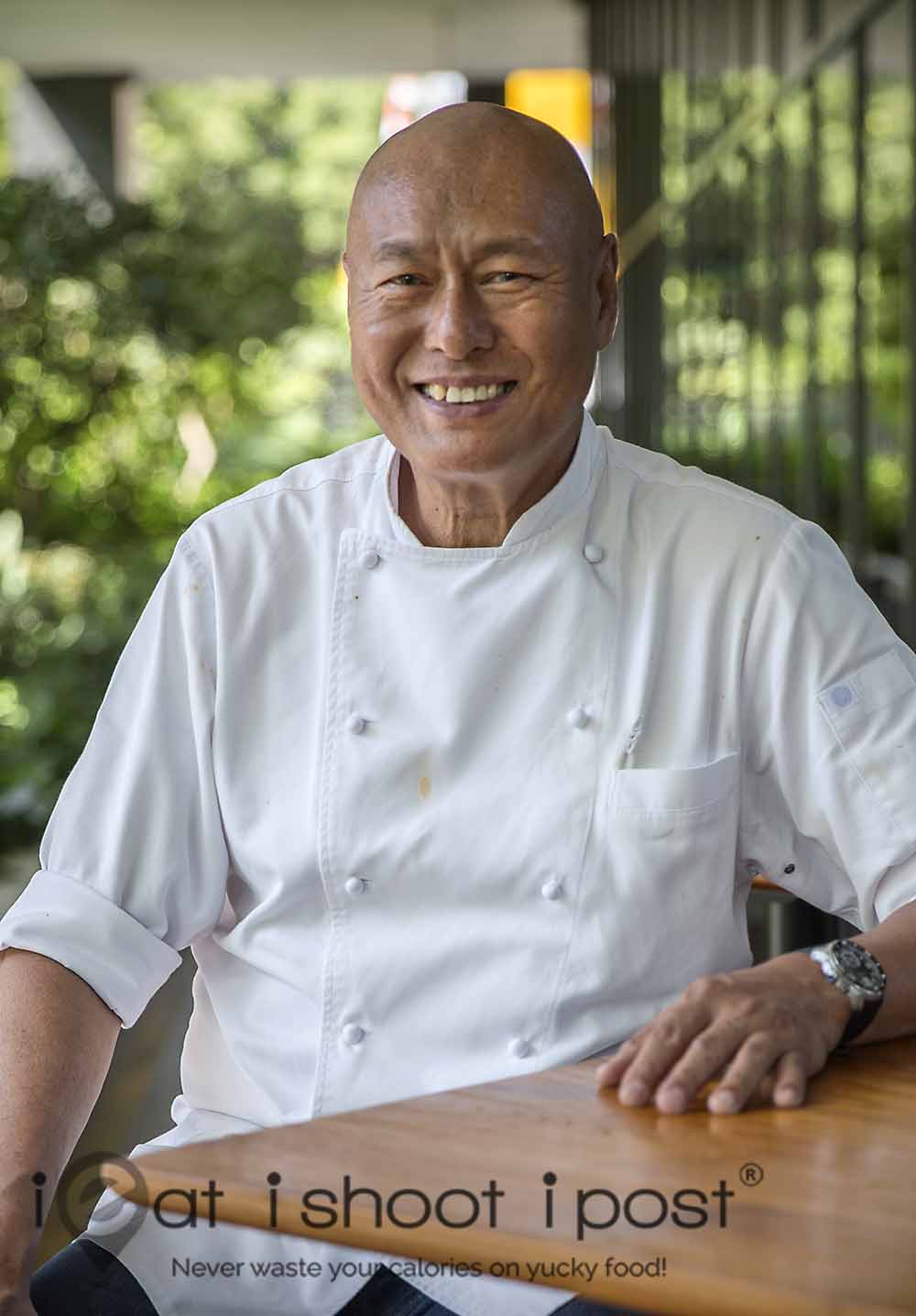 The man behind the restaurant is well known in our heritage food scene and a rare talent.  Not only is he an expert in Peranakan and Eurasian food, he is also trained in Spanish and French techniques!  I have known Damian since his days at Big D's grill and he has always reminded me of some of the surgeons I used to work with — self confident, meticulous, obsessive with an acerbic, no-give-chance insistence on the way things ought to be done.  He is really like   Singapore's version of Marco Pierre White — sans the mop of hair.   He has mellowed over the years though and seems to be much more at peace with himself at Folklore. 
But his new found composure hasn't blunted his culinary dogma.  Every morning he still visits the wet market to pick out fresh seafood from his trusted fishmonger who specializes in locally caught seafood.  Then, it is off to Whampoa market to pick up his freshly squeezed coconut milk.  On days when this is not available, he would squeeze the milk himself in the kitchen!  Then, after orchestrating his team's work for the day, he would spend the next few hours in front of the pot, stirring his beef cheek rendang till all the tough connective tissues are wrestled into submission!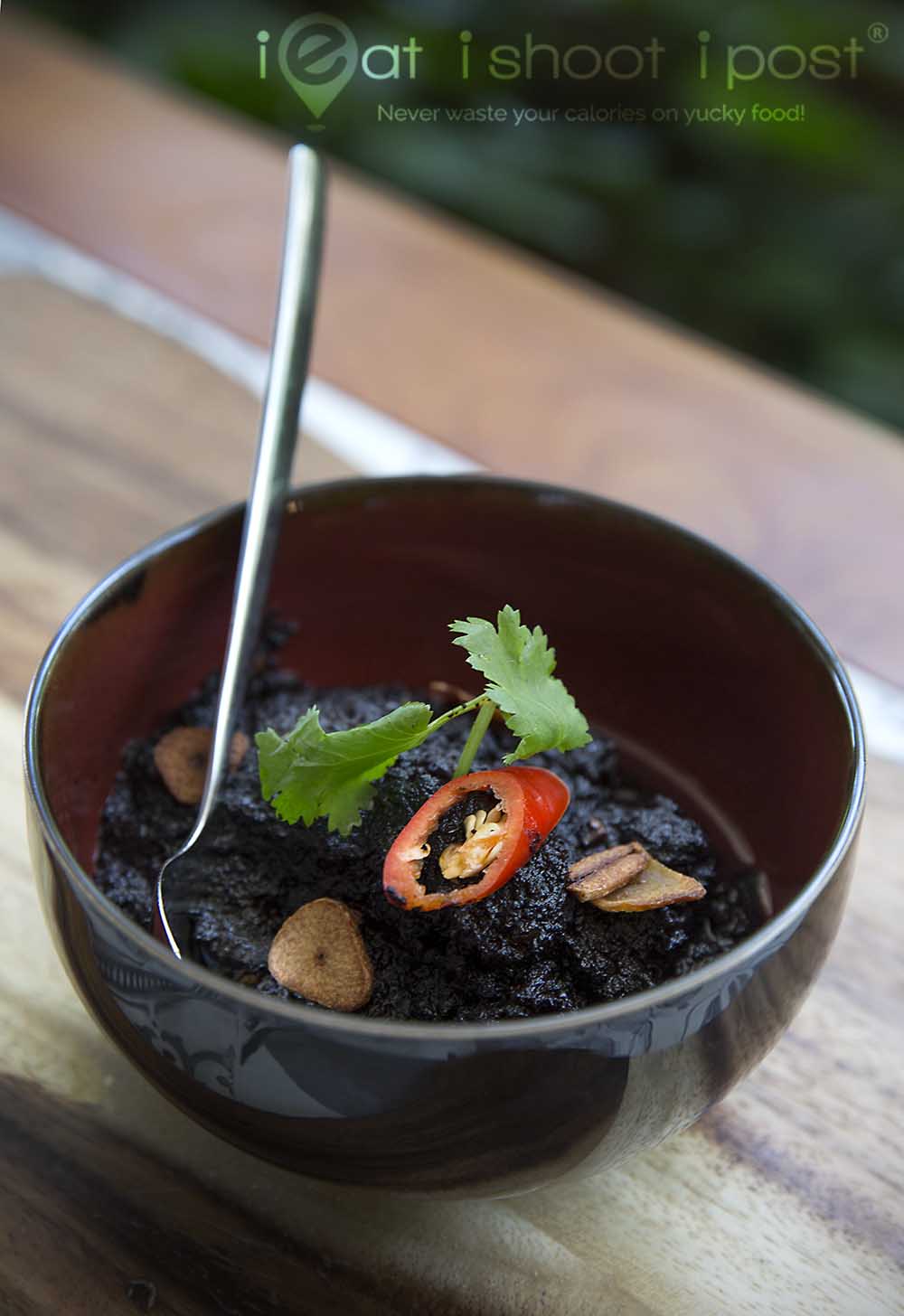 If you love buah keluak, you might swoon over his bowl sambal buah keluak which can serve as a solo accompaniment to white rice.   Each bowl contains the kernels from at least 18 nuts which are mashed and fried with minced pork and sambal titek, a rempah made from chillies, shallots, candlenuts and belachan for 2 hours before coconut milk is added and cooked over a slow fire till everything is reduced to a paste.  What's left after 6 hours is an unassuming bowl of black paste that is bold and earthy, with chocolatey bitter tones that packs an umami punch.  4.5/5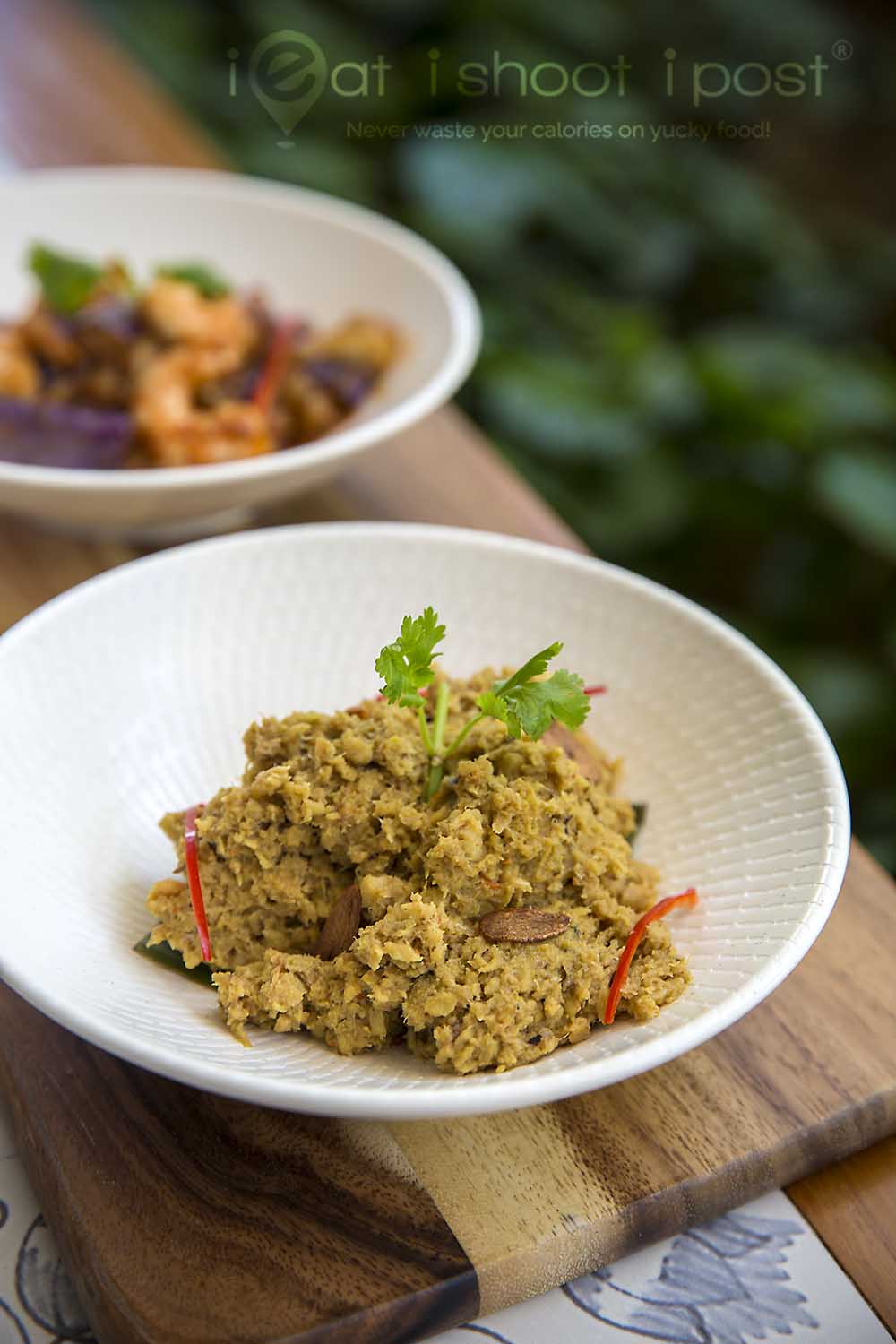 Singang is another of Chef Damian's signature dishes, but this time reflecting his own Eurasian heritage. This is an incredibly tasty but laborious dish that harkens back to the days when women spend their entire lives in the kitchen.  Wolf Herring fish is first slowly cooked in a pot with rempah for 45 mins after which its tiny bones are painstakingly removed, a process that takes a further 2 to 3 hours.  Then the the meat is mashed together with the fragrant gravy turning it into a moist fish floss.  Despite its tiny bones, Wolf Herring is the preferred choice of fish as it gives the dish its distinctive sweetness.    4.5/5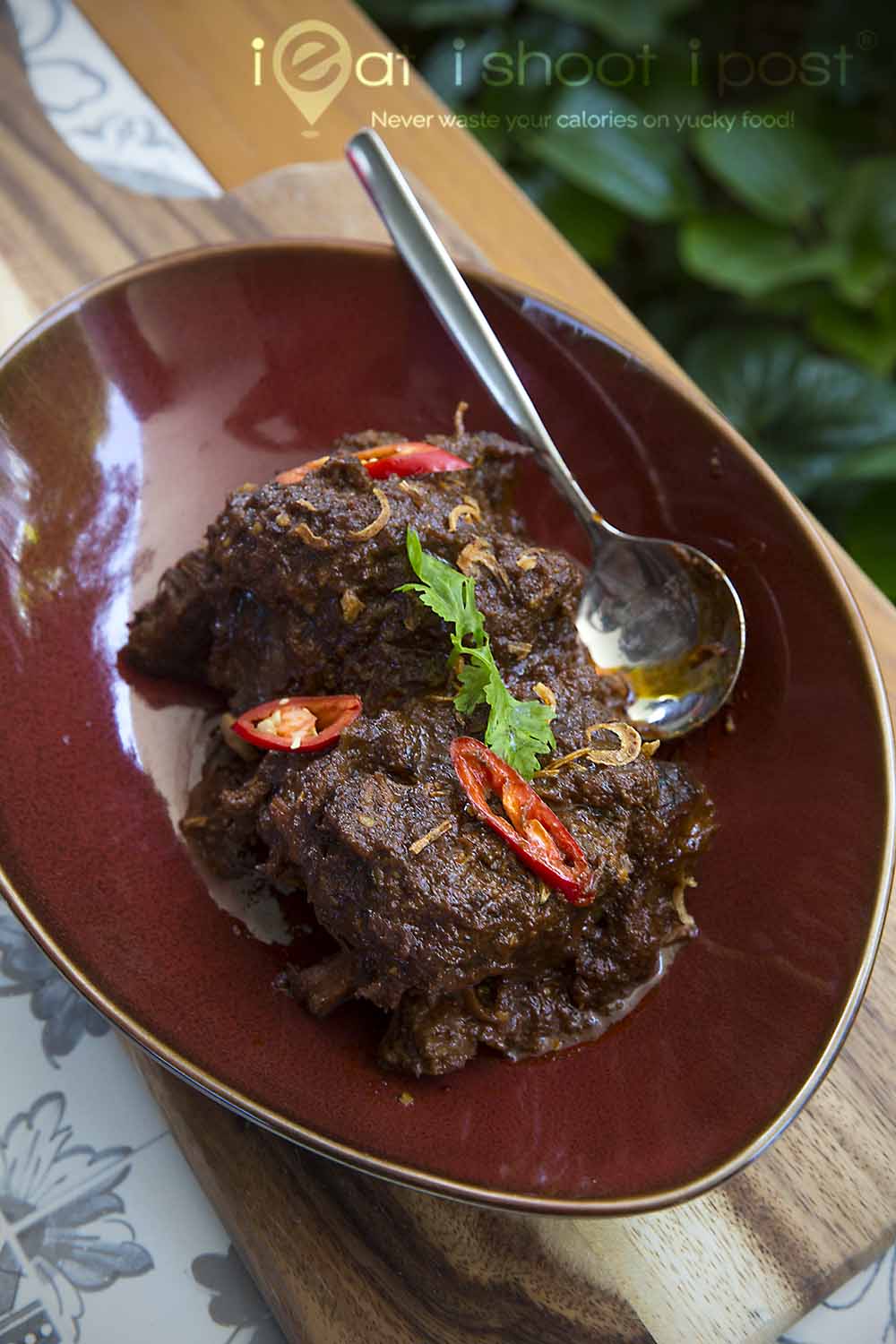 Both the beef cheek rendang and oxtail are excellent and it would be difficult to choose between the two if you have a small dining party.  The beef cheeks and oxtail come in big and chunky pieces, but is tender, moist and flavourful — a testament to hours of low and slow cooking.  The gravy is rich but the level of spiciness has been kept at at a level where the whole family can enjoy.  4.5/5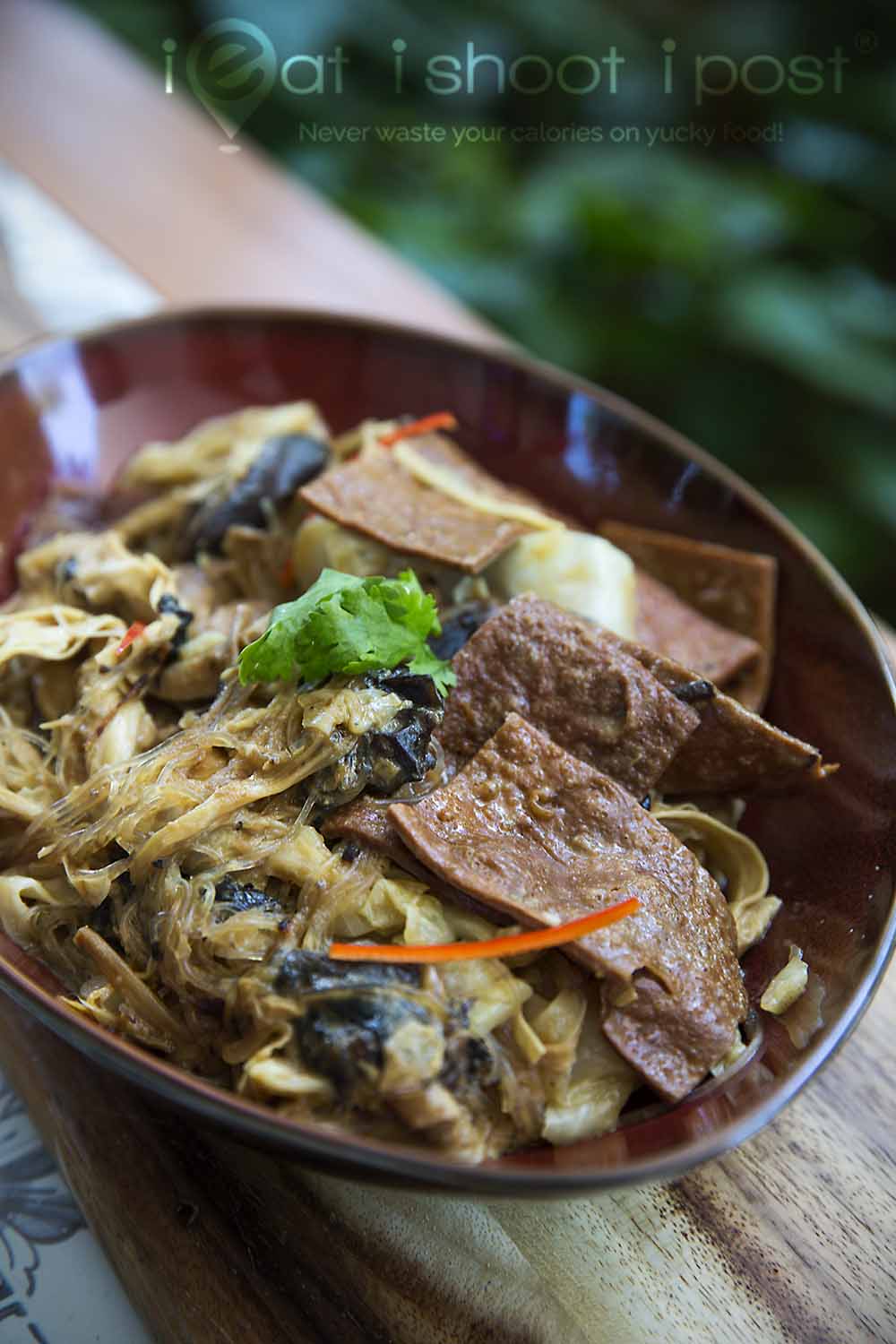 Damian's Nonya chap chye is one fo the most elaborate I have come across.  This really is the Rolls Royce of chap chye!  The sweet tau kee, cabbage, black fungus and succulent whole shitake mushrooms are quite obvious, but if you look a little more closely, you can see little cubes of tender pork belly and lily buds in the eclectic mix.   It might look as if everything was just thrown into a big wok and cooked, but that that would discount the hours spent boiling pork belly and prawn shells to make the two different stocks which are then used to cook the dish as well as having to slowly fry the garlic and fermented beans till it becomes a rich brown paste that gives the dish its ooomph!  4.5/5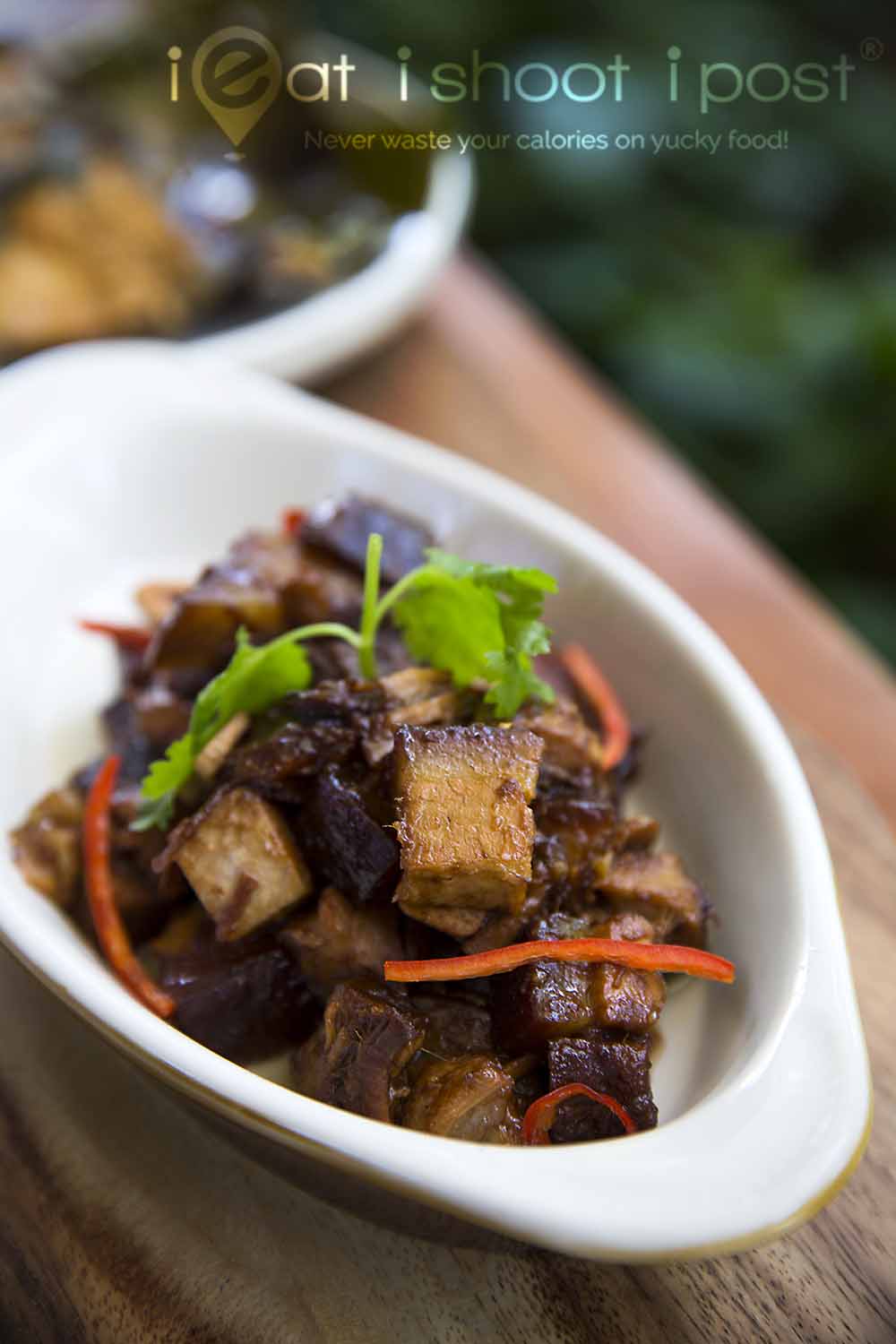 If there were one dish that really stood out for me, it was the babi assam.  It is not as if all the other dishes were not as tasty, it's just that this is the first time I have come across it and I was immediately smitten.  The ingredient list is actually quite simple.  There are only four, viz rock sugar, tamarind, star anise and cinnamon.  This is first cooked till aromatic and then the pork belly is stewed for over 3 hours till the gravy is reduced.  By that time the pork belly as turned into sublime layers of meat and fat with a nice coating of sauce that has the mellow tartness of tamarind that helps to cut through the fat! If not for the concern for high cholesterol levels, I would have happily finished the whole dish myself!  4.5/5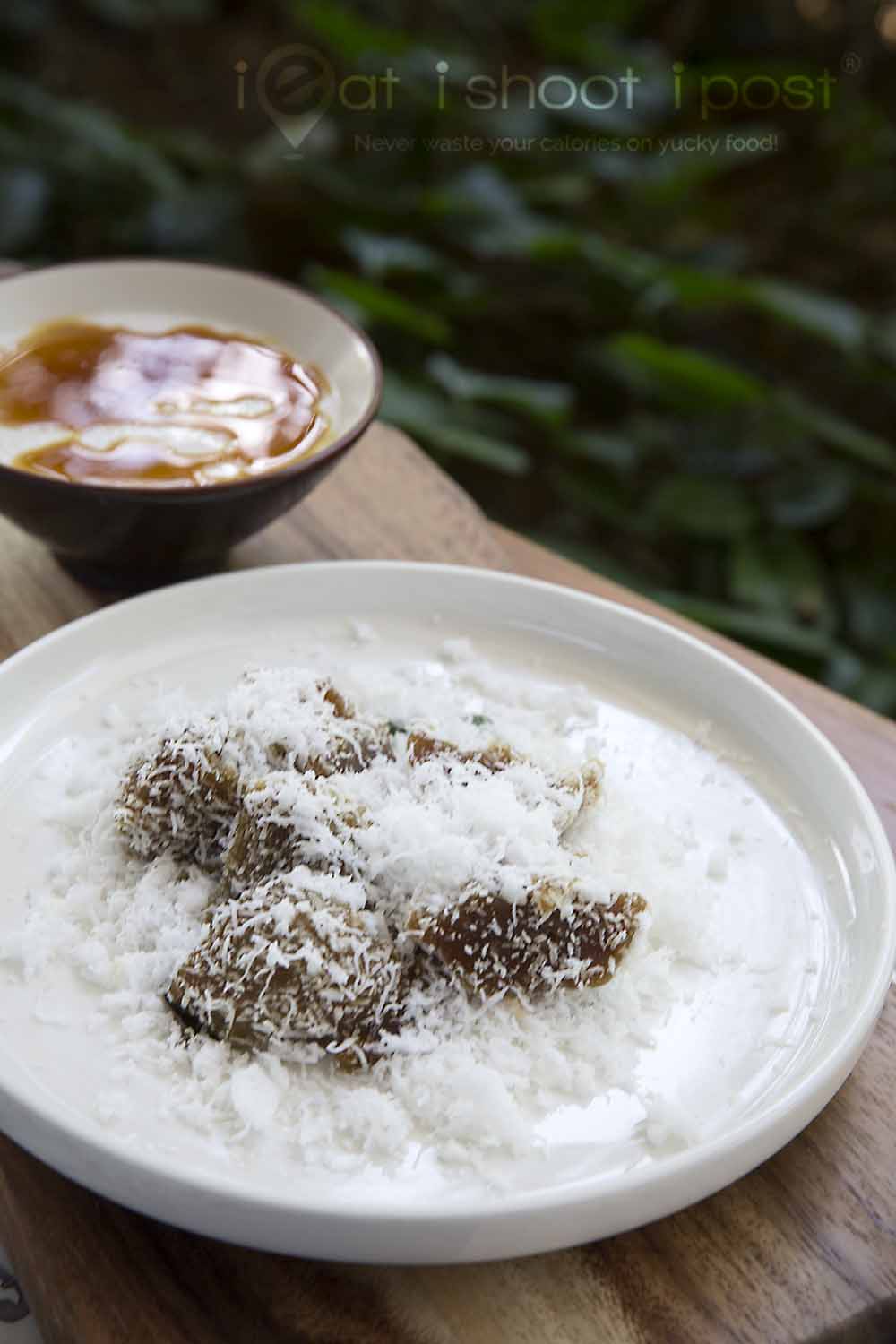 I have never gotten excited over kueh kosui until now. All our kakis went gaga over this modest looking dessert.  The texture of the kueh is simply divine!  If you have never appreciated kueh kosui before, this will change your mind.   I was so enamored by it that I sat down with chef for half an hour while he went through the whole process with me.  I shall share his recipe in my blog one day!  4.6/5
There were of course one or two dishes which weren't as great. I thought the buah keluak fried rice was a little dry, though it was still very flavourful and distinctly different from any fried rice I have come across.  The crust of the kueh bingka was also too leathery which made it difficult to eat.
Conclusion
After the meal, most of our kakis felt that Folklore is now the go to place for peranakan food.   The food is prepared with the kind of care and attention to detail that a nanek (grandma) would put in to prepare a tok panjang (banquet) for the sultan's visit.  I can imagine Michelin star chefs going there to experience our rich culinary heritage and be inspired with new flavour discoveries.  Just one caveat.  This is a slow food experience, so do be prepared to wait.