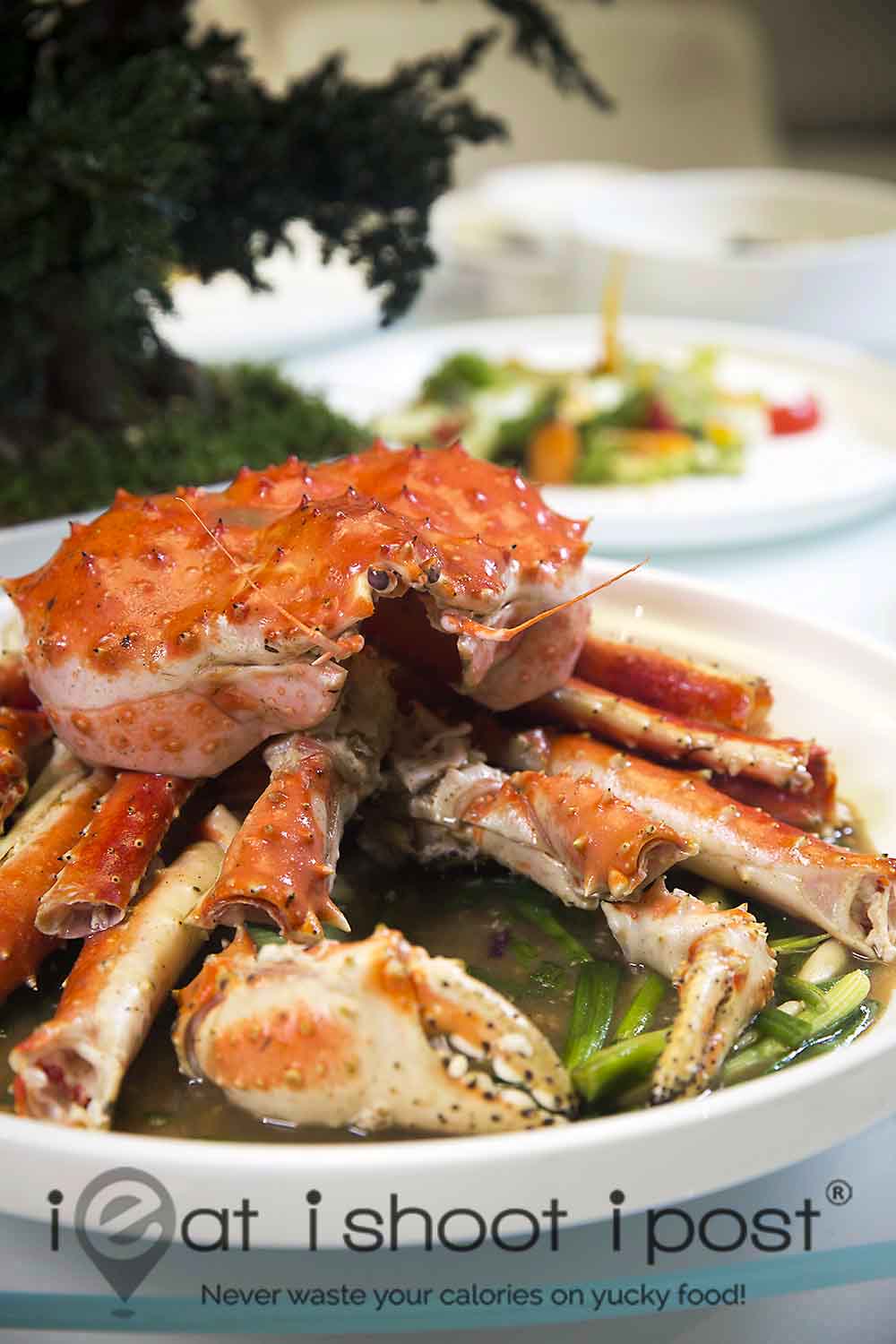 It is good to see heritage brands like No Signboard Seafood moving with the times and boldly venturing into uncharted waters.  Just months after opening their fourth outlet in Shanghai, their flagship restaurant at Esplanade just reopened after a 2 month renovation. The new premises now spots a cleaner,  more modern look with an expansive LED screen across the ceiling which makes you feel as if you are dining under the sea.
The owners have also made some very daring new changes to the menu which now includes Western and Japanese influences.  We are not just talking about adding a few Western and Japanese ingredients like caviar and uni, the kitchen actually has a Western section complete with a Western chef cooking dishes such as seafood risotto, foie gras and lobster scrambled egg!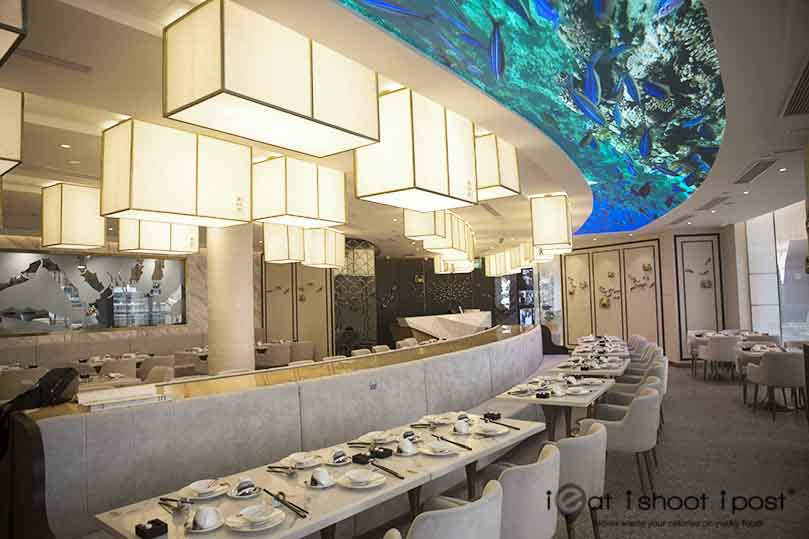 They have also placed an emphasis on plating so you can expect dishes like their sweet and sour kurobuta pork to be embellished with microgreens and edible flowers!  Such a daring shift in direction is bound to polarize customers into two camps.  The progressives would hail the change as a keeping with the times while the conservatives might baulk at the departure from tradition.  Personally, I think there is no harm in fusing different culinary traditions, the bottomline is that the food must still taste good!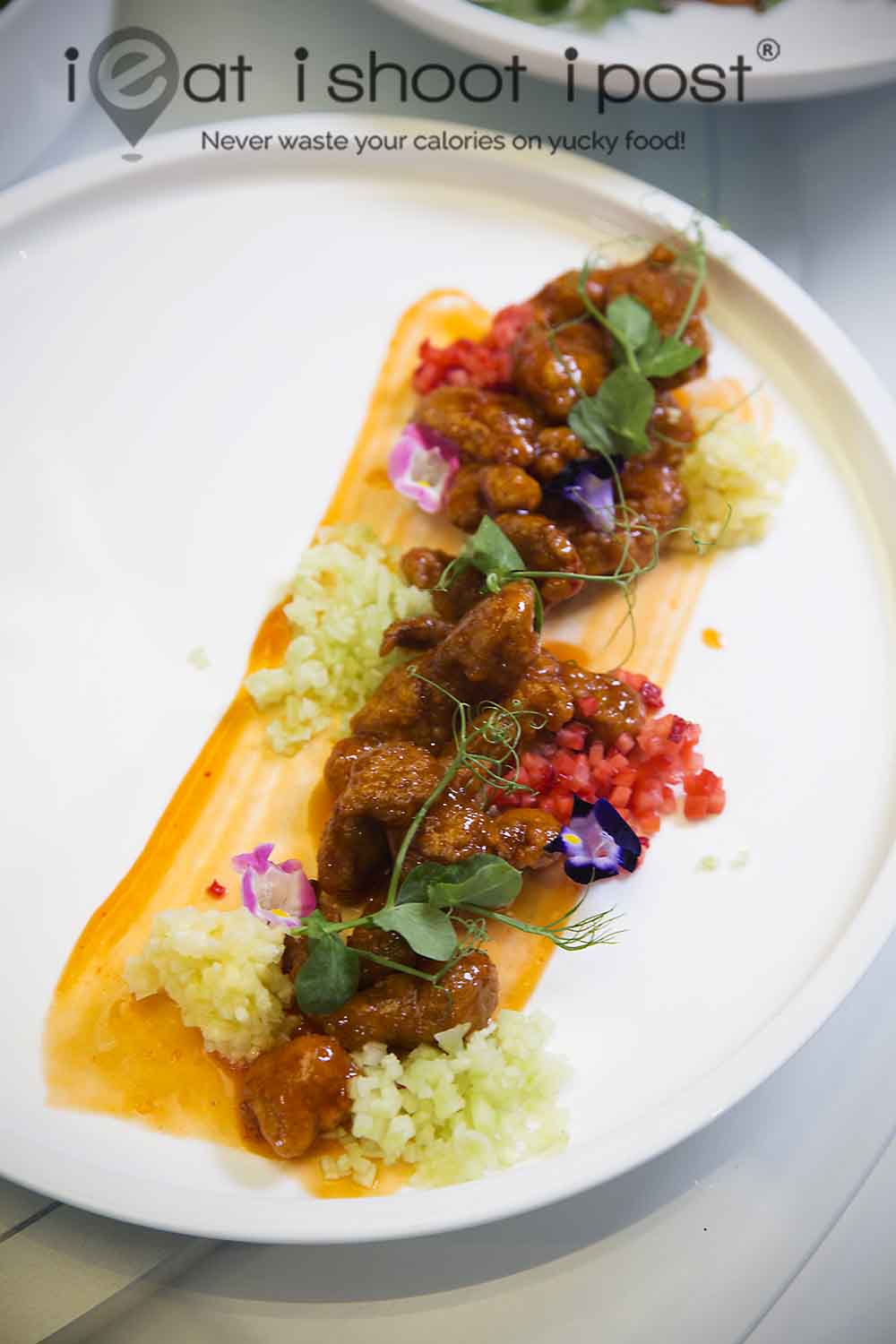 One good example of a more progressive dish is their Alaskan King Crab with signature white pepper sauce.  As you probably know, it was No Signboard Seafood which popularized white pepper crabs in the 80s when their founder, Mdm Ong Kim Hoi, came up with an alternative to black pepper crabs in order to differentiate her Mattar Road hawker stall from the competition.
Since then, white pepper crabs have been synonymous with No Signboard Seafood.  The recipe is a closely guarded secret that is known only amongst the family members who will still cook the sauce by themselves. The dish is traditionally made with mud crabs but you can also opt for the larger Alaskan King Crab whose softer shell and sweeter leg meat are a perfect match for the white pepper sauce!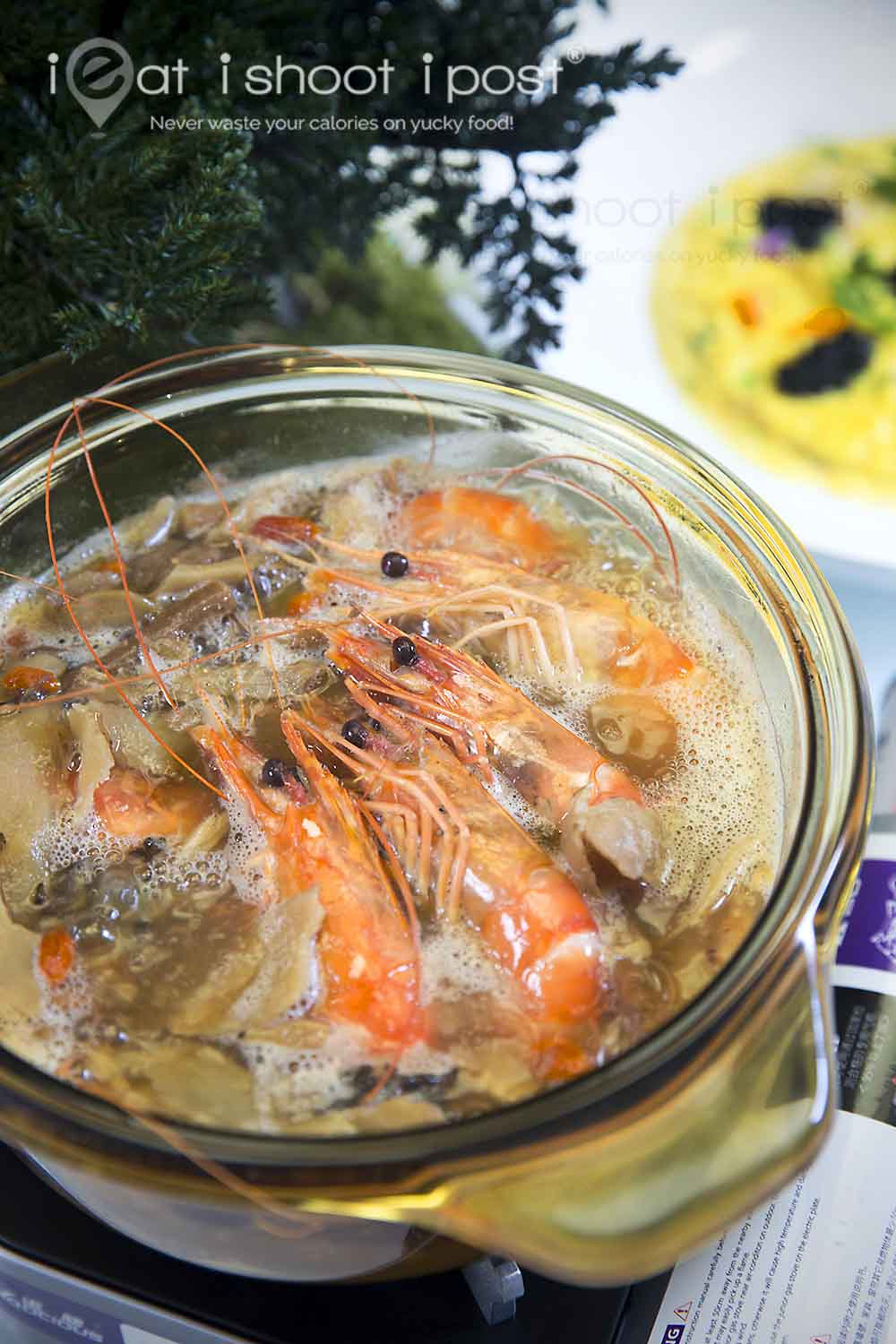 Their drunken herbal prawns are also very good.   They use quite a lot of herbs and the resulting soup naturally sweeten with the liquorice roots and the prawns.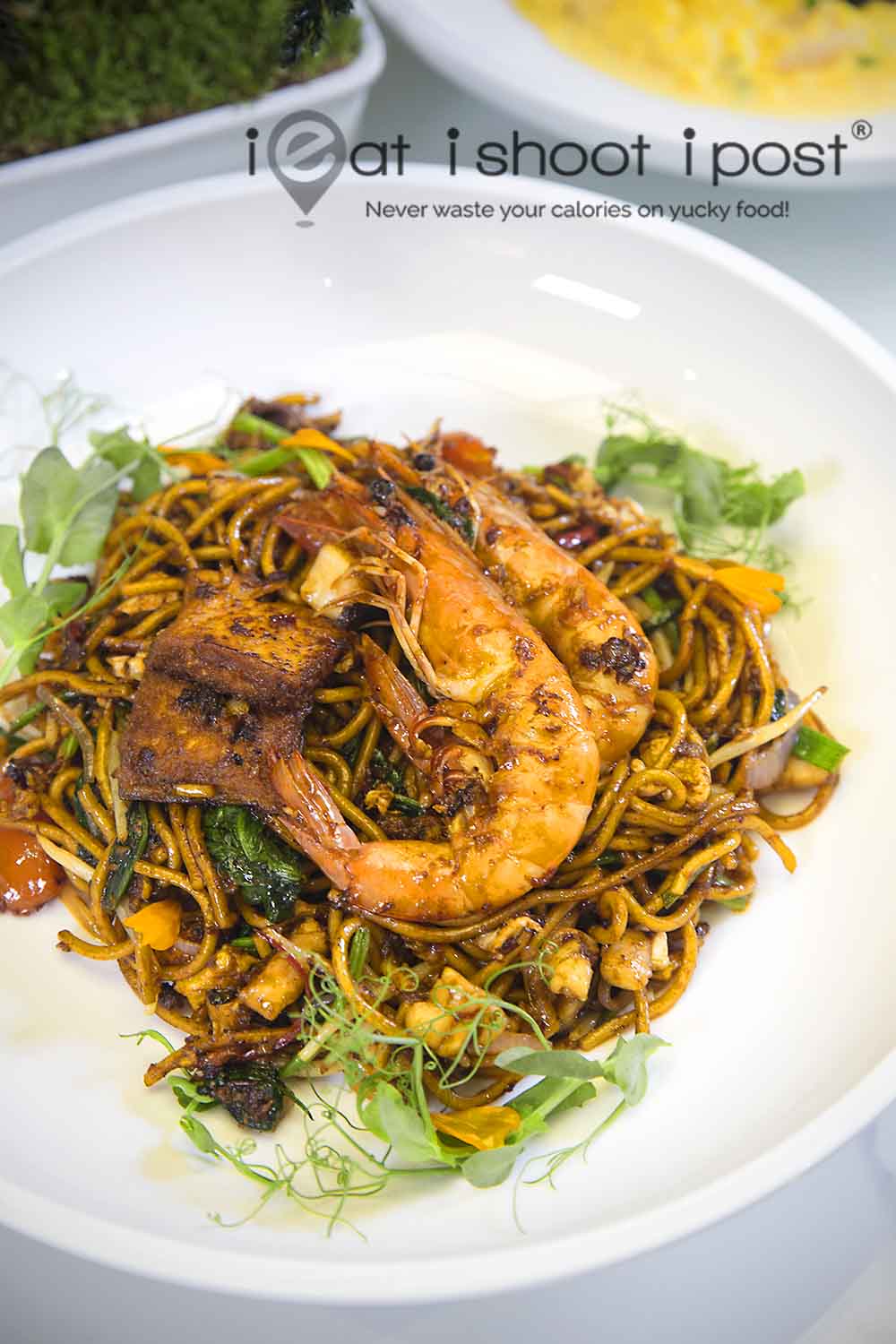 Their mee goreng is very good and is still very tradtional except for the careful placement of a few microgreens to make it look more presentable.  Unlike a lot of other places where the spiciness of the sambal can be a little overpowering, with the No Signboard version you can still taste the nice, savoury seafood flavours.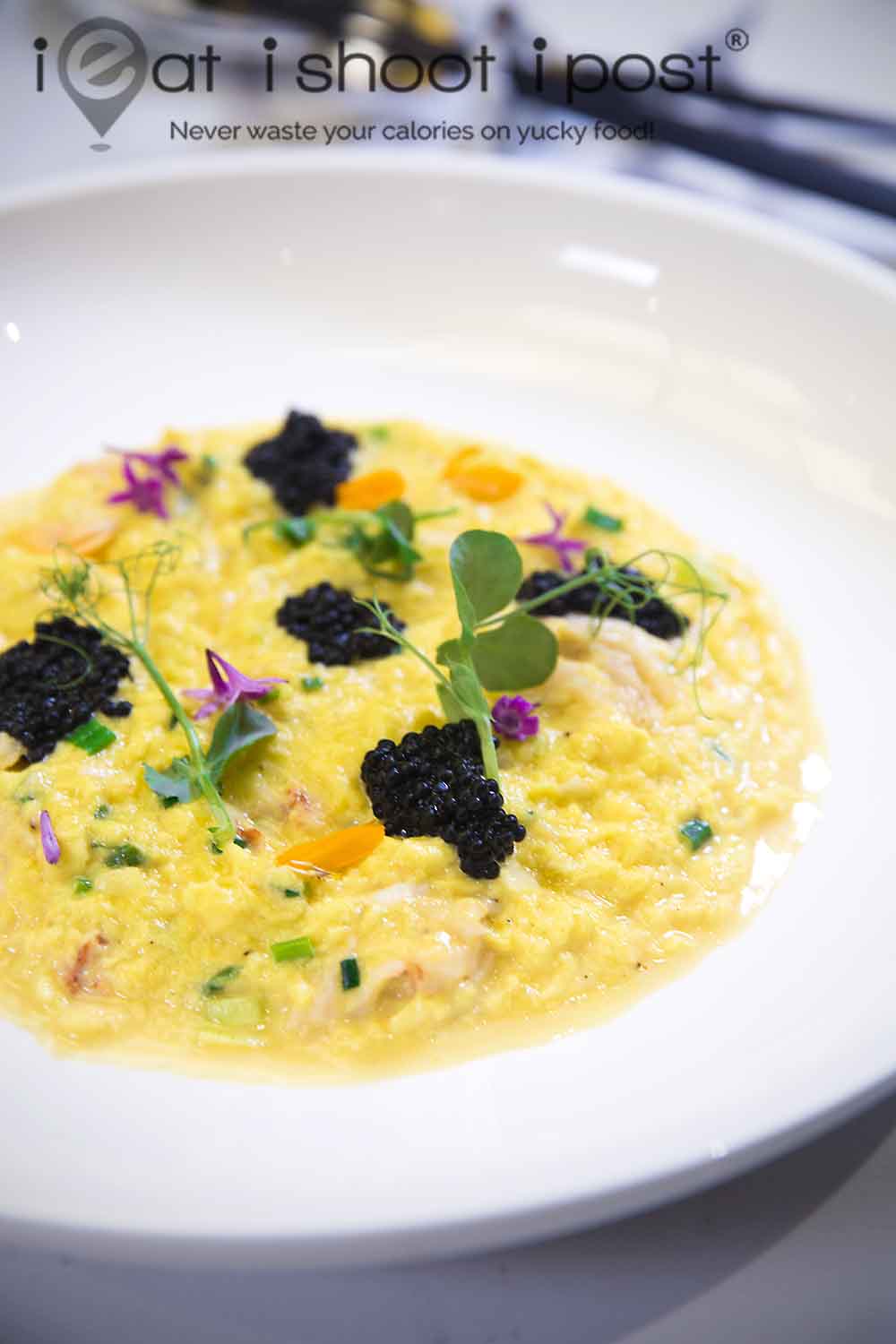 For those who are more adventurous, their lobster scrambled eggs is something that you might want to try.  This dish certainly doesn't look like it belongs to a typical Singapore seafood restaurant, but that is the bold direction that the owners are undertaking.  At the present moment it is only available at the Esplanade, but if it proves to be popular, it would soon make its appearance at their other branches.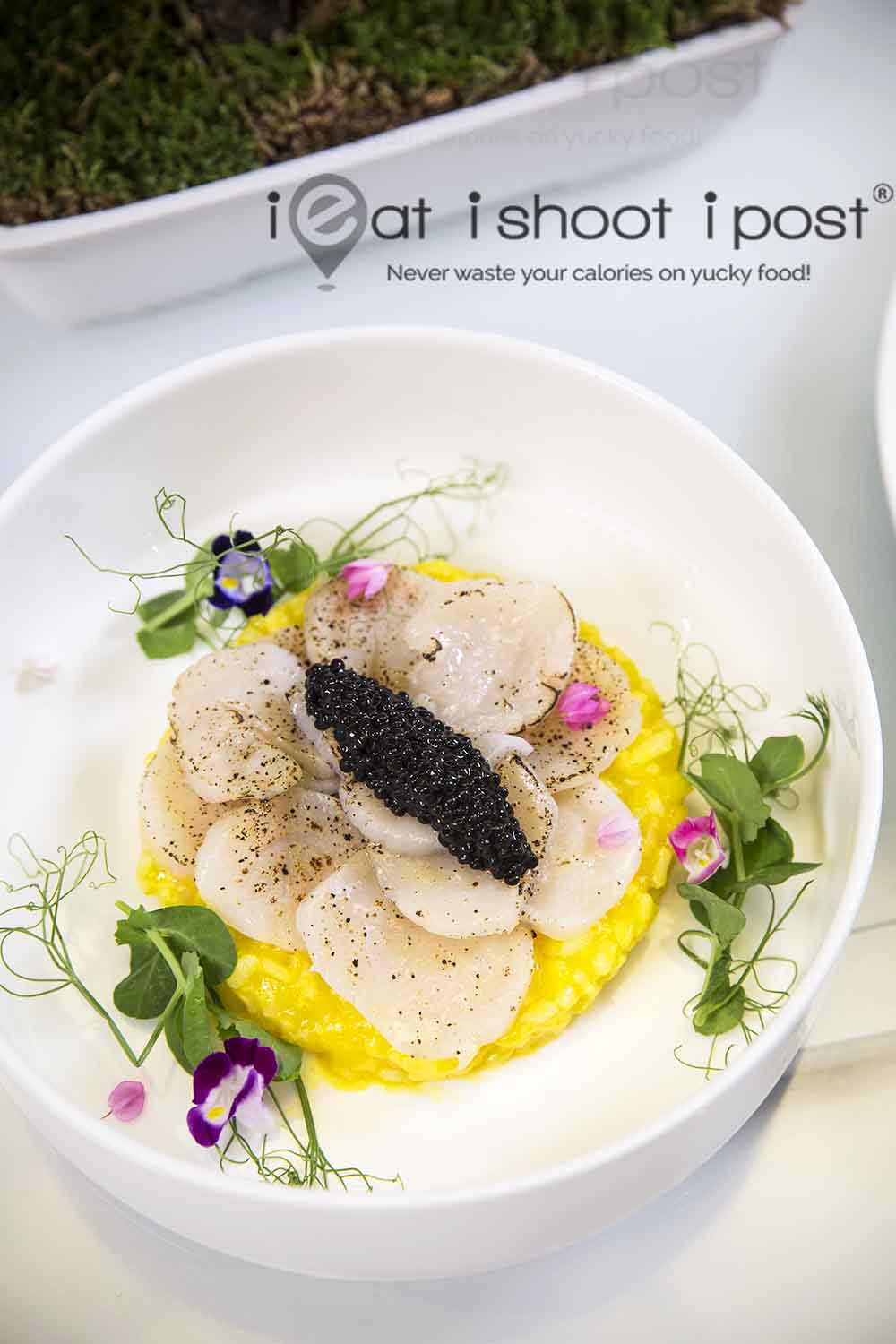 Another western inspired dish is their scallop risotto.  The unusual thing about these Western style dishes that make it a East-West fusion is its portion size.  They are plated like individual dishes at a fine dining restaurant, but the portions are quite big and it's meant to be placed on a lazy susan to be shared together with the other dishes. I didn't think much of this particular dish, but there are many other dishes on the menu that we didn't get to try, like the Wagyu Beef Cube in Sichuan Style, Pan Seared Foie Gras with Cherries, and Japanese Uni with Oba Leaf Tempura which I think could be quite interesting!
Conclusion
Those familiar with No Signboard Seafood may not even recognize their new menu with the addition of so many new fusion dishes. Only time will tell if these will eventually become classics one day.
Disclosure:  This post was done in partnership with No Signboard Seafood