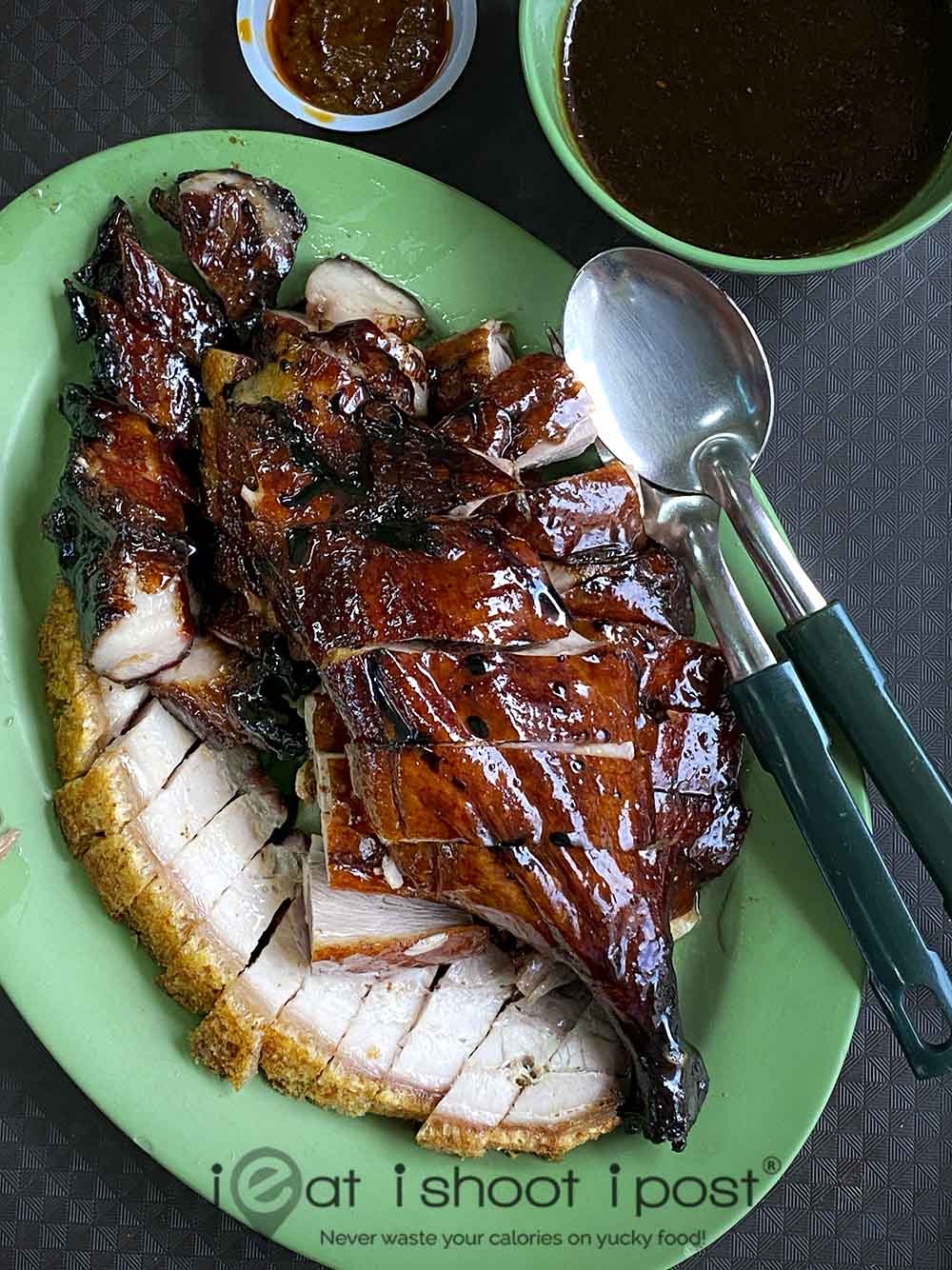 Choon Kee Roasted Delights: Undiscovered Roast Master – ieat
Food blogs started to really take off in the early 2000's. In 1999, there were but 23 blogs in existence, by 2006, there were 50 million. In Singapore, there were just a handful of food blogs when I started ieatishootipost in 2006.  Nowadays, we have already moved from blogs to other social media platforms with hundreds, if not thousands of influencers online vying for your attention. Unlike the old days when rising hawker stars are discovered and made popular by just a handful of food critics in traditional media, we now have an army, albeit a very disparate army, of talent spotters!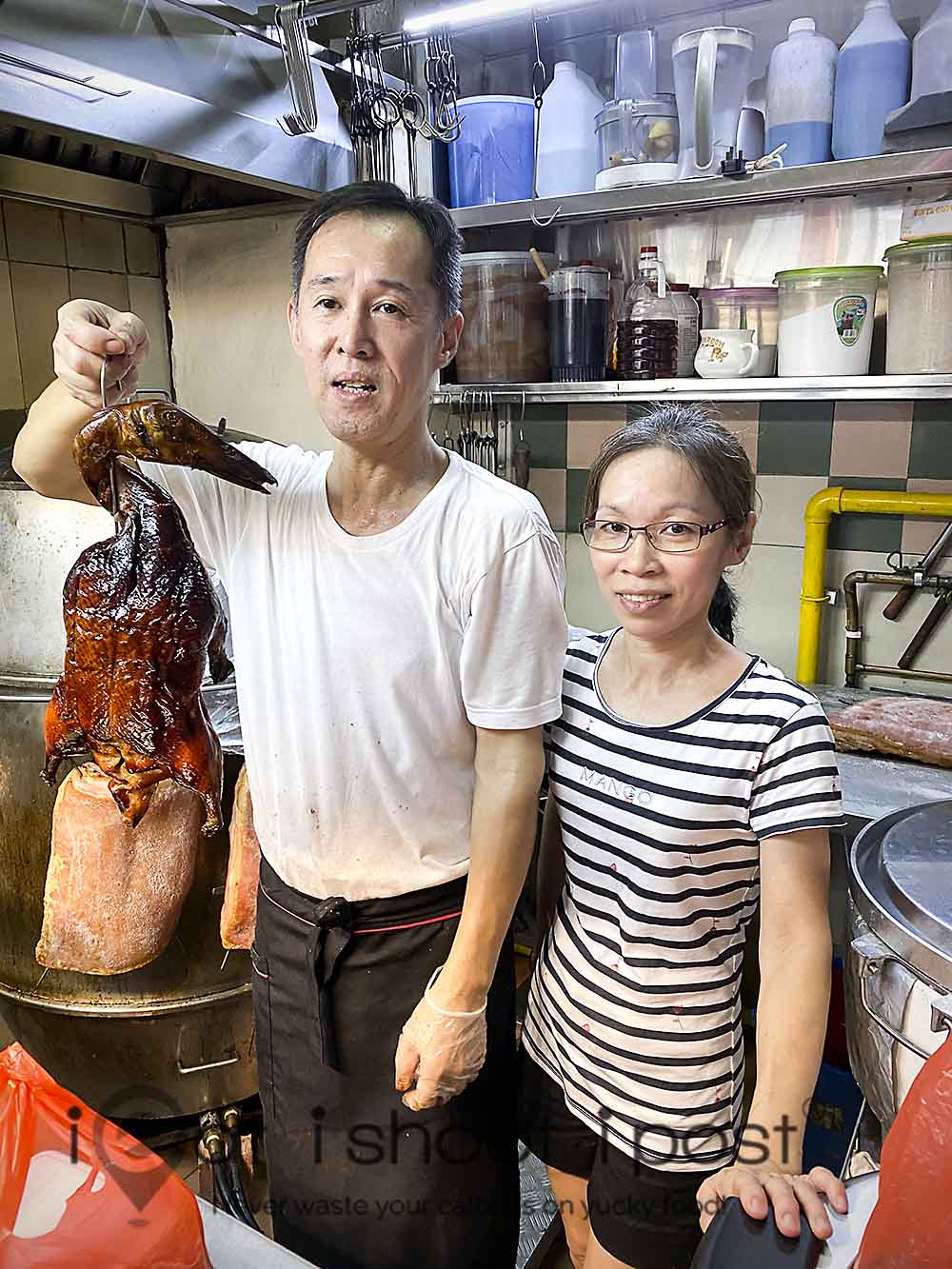 It is in this environment that makes finding an undiscovered hawker gem such a rewarding process, especially when the hawker has been around for almost 2 decades!
So where are these hawker masters hiding such that they manage the evade the gastronomic radar of the influencers?
Answer:  The Industrial Estates (Check out our Industrial Estate Food trails here)  Mr and Mrs Koh had been quietly delighting their patrons at Ang Mo Kio Industrial Park for the last two decades before they had to move to Golden Mile Food Centre recently.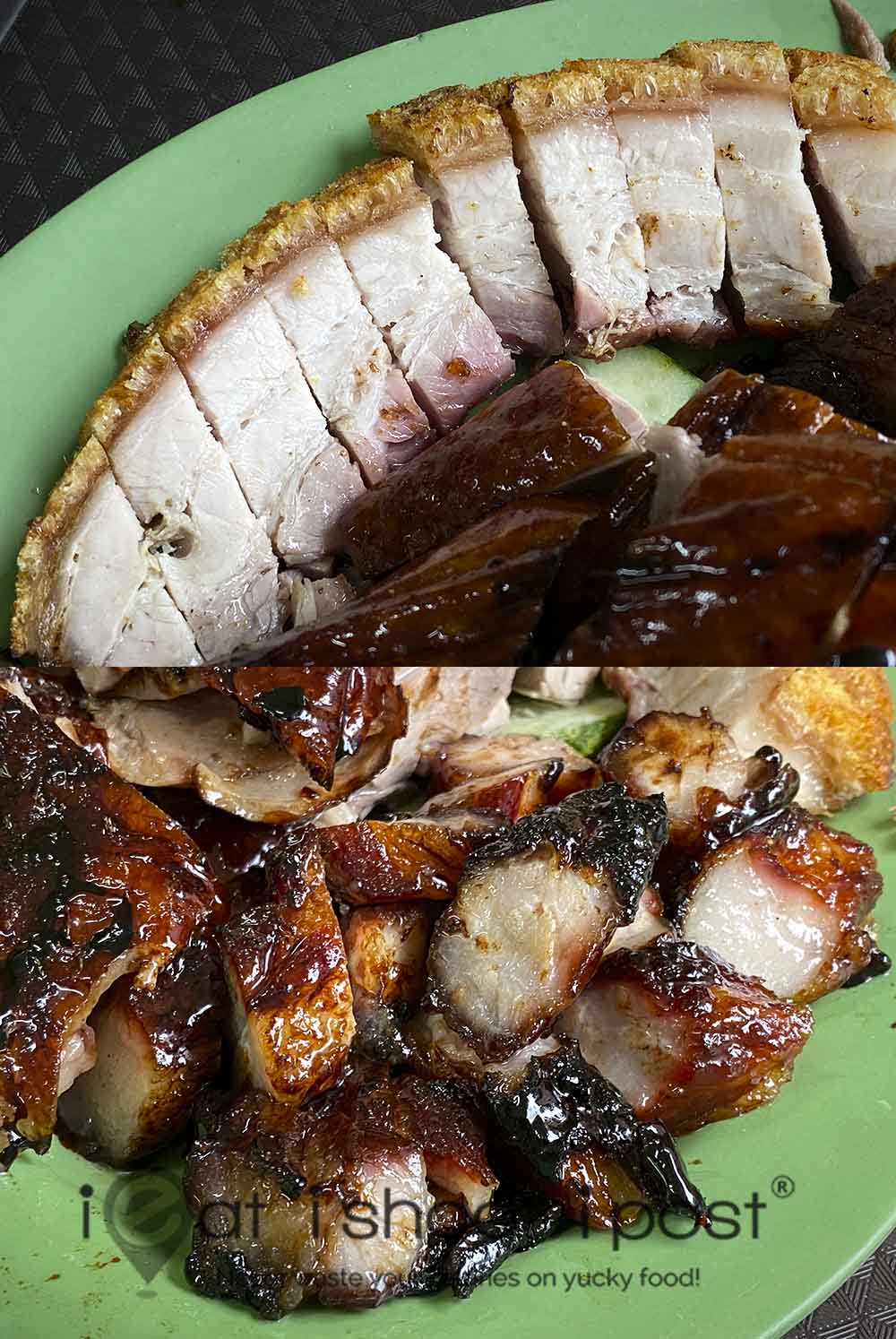 I was alerted to this particular stall by one of my patients recently (yes, patients do confess their sinful eats to their doctors) and went immediately to check them out.  He described their roast duck as  closest to those that you can find in Hong Kong.  It is an accolade that was shared with me by yet another patient recently.  (Yes, patients and doctors can have normal everyday people conversations, too)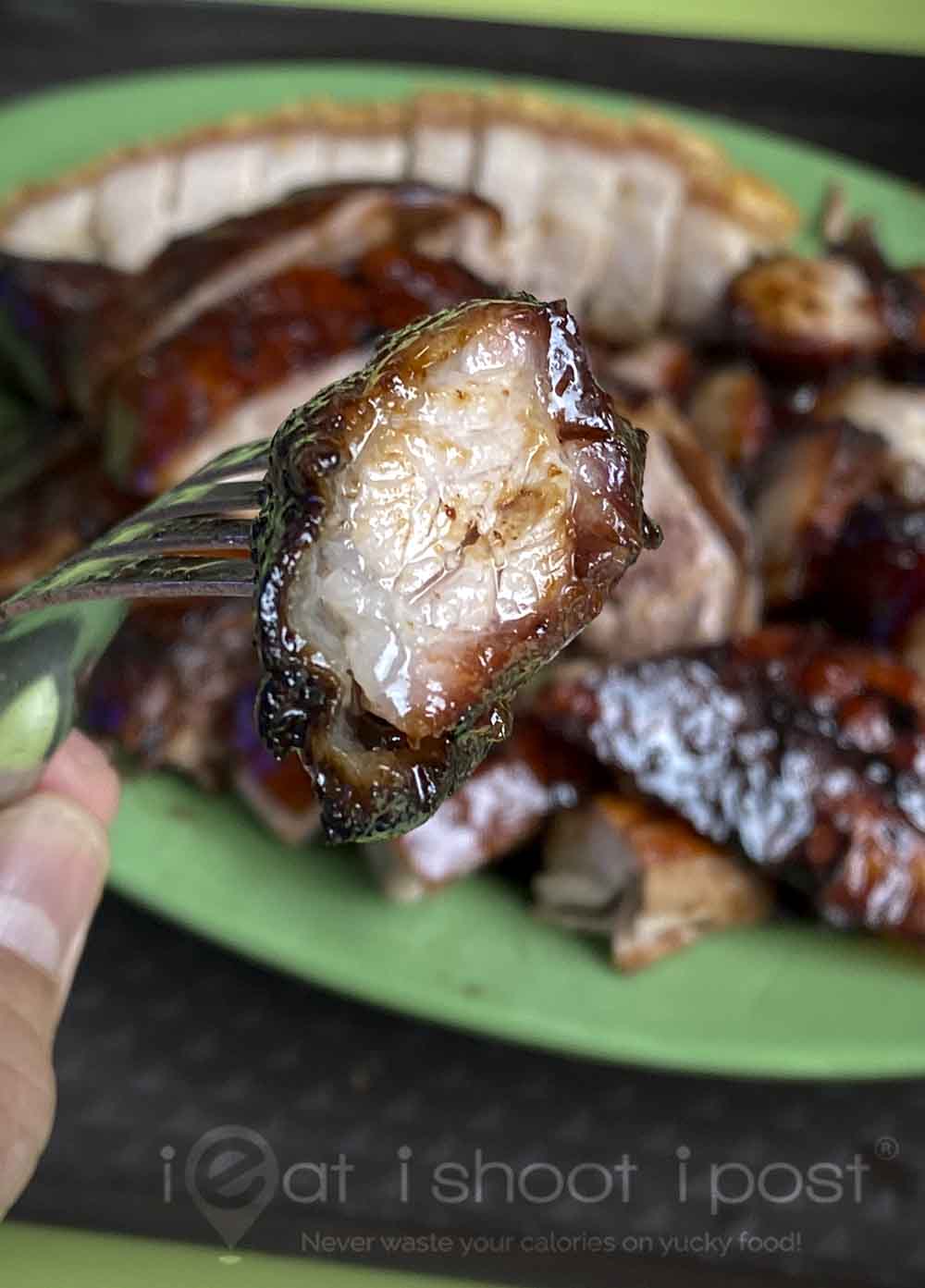 Their roast duck was very good.  It was tender and juicy, but I would have liked the seasonings to be a little more robust.  4.25/5  However, I was mesmerized by their char siu which has that perfect melt in your mouth texture encased by a sticky sweet bark.  Not shiok……. VERY SHIOK!  4.5/5.  I found the rind of the sio bak to be just a tad thick and not as crispy, although the meat was nicely seasoned, tender and juicy. 4/5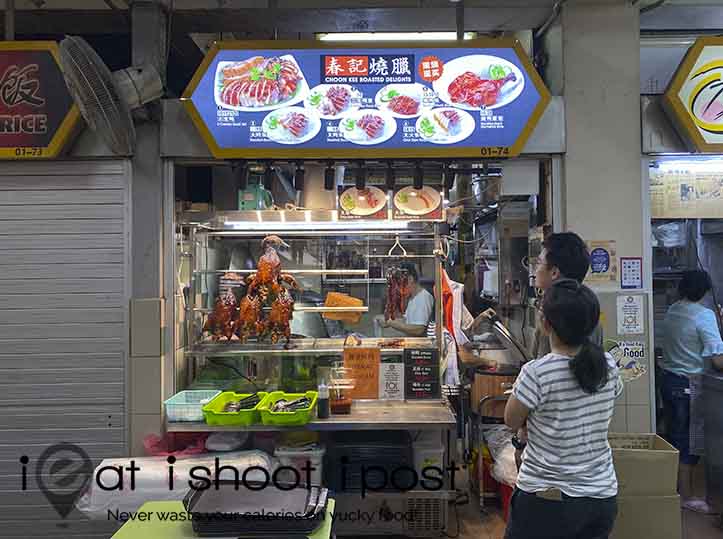 Conclusion
A previously undiscovered gem!  The melt in your mouth char siu is worth some of your calories!