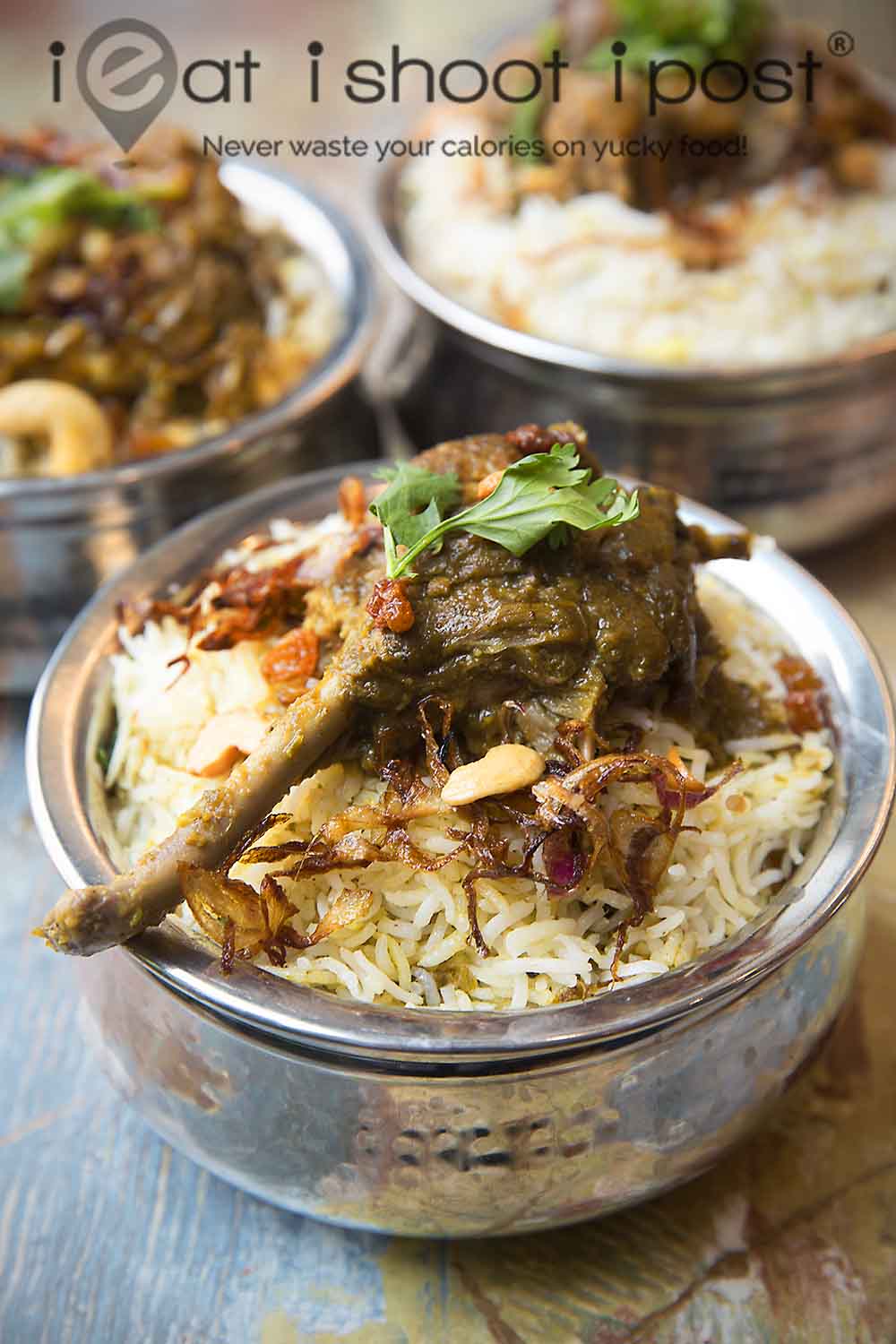 I am sure everyone has significant milestones in our own gastronomic journey. One of mine was my "baptism of fire" into Indian cuisine at the age of 13!
Growing up in a Chinese family who seldom eat spicy food, I was caught unawares when my new secondary one friend invited me to his home for his birthday party. His mum had cooked a wonderful spread which was so delicious that I defied the fire alarm that had already been triggered in my mouth. By the time I discovered the unquenchable inferno along the rest of my alimentary tract, it was already too late. I felt light headed and nearly blacked out and had to spend the rest of the evening in the void deck drinking copious amounts of sunquick cordial in a vain attempt to quench the searing heat.
Fast forward thirty something years and Aunty Bama has finally realised her dream of opening a restaurant at the noble age of 73 when most of her peers have already been retired twice over!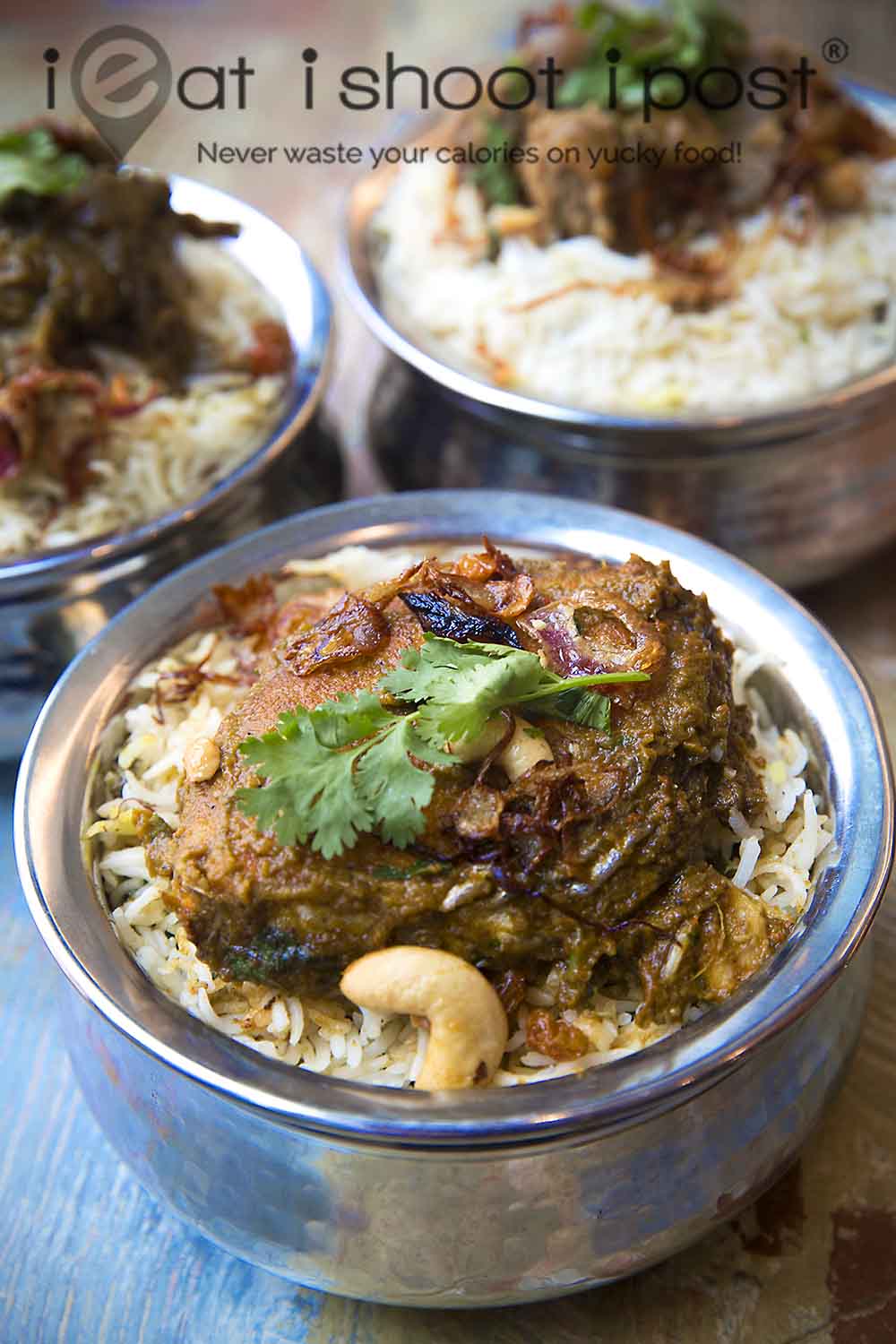 Many of our fans couldn't believe that she is actually 73 years old! According to her, the secret is her principle of only eating natural, unprocessed food. At Bama's Kitchen, she still insists on making all the spice mixes herself and all the cooks must adhere to her no frozen food, no msg, no preservative and no artificial colouring policy. Oh, it also helps that she also runs her own beauty parlour for the last 2 decades!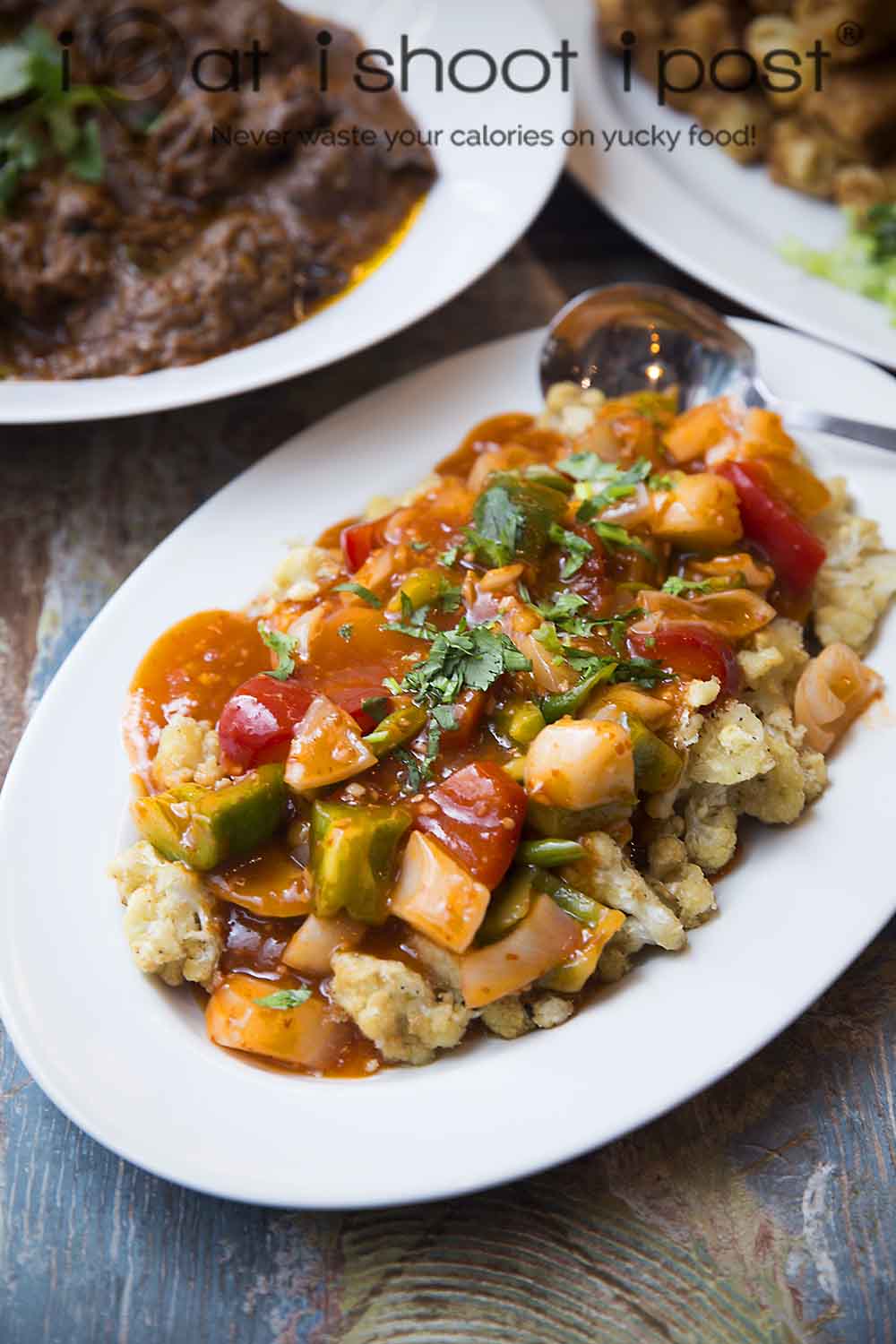 The signature dish at the restaurant is her duck and fish briyani which is her very own recipe. The rice is cooked separately and then cooked together with the masala in a covered pot (dum briyani). She uses very good quality basmati rice as well as ghee, so the rice is light, fluffy and very fragrant. The duck is quite unique and she manages to mask the gamey flavour with the expert use of a green chilli based masala. However, the one that I really enjoyed was the chicken briyani which had a natural sweetness that comes from lots of onions!
For a side dish to go with the briyani, give her sweet and sour fried cauliflower a try. It's basically sweet and sour pork with the cauliflower substituting for the pork. Yes, this is why I termed her cooking "Sing-Kerala" which basically is what an Indian Aunty living in Singapore is likely to cook when you visit her home!
Aside from her briyanis, she also serves Kerala style prata. Her pratas are super light and fluffy! Granted they are a little more expensive then the ones you get at your regular prata shop, but if you want high end prata made with quality ghee, this is where you can find it. I had it with her butter prawns and I couldn't stop but blow my carbs allowance for the day!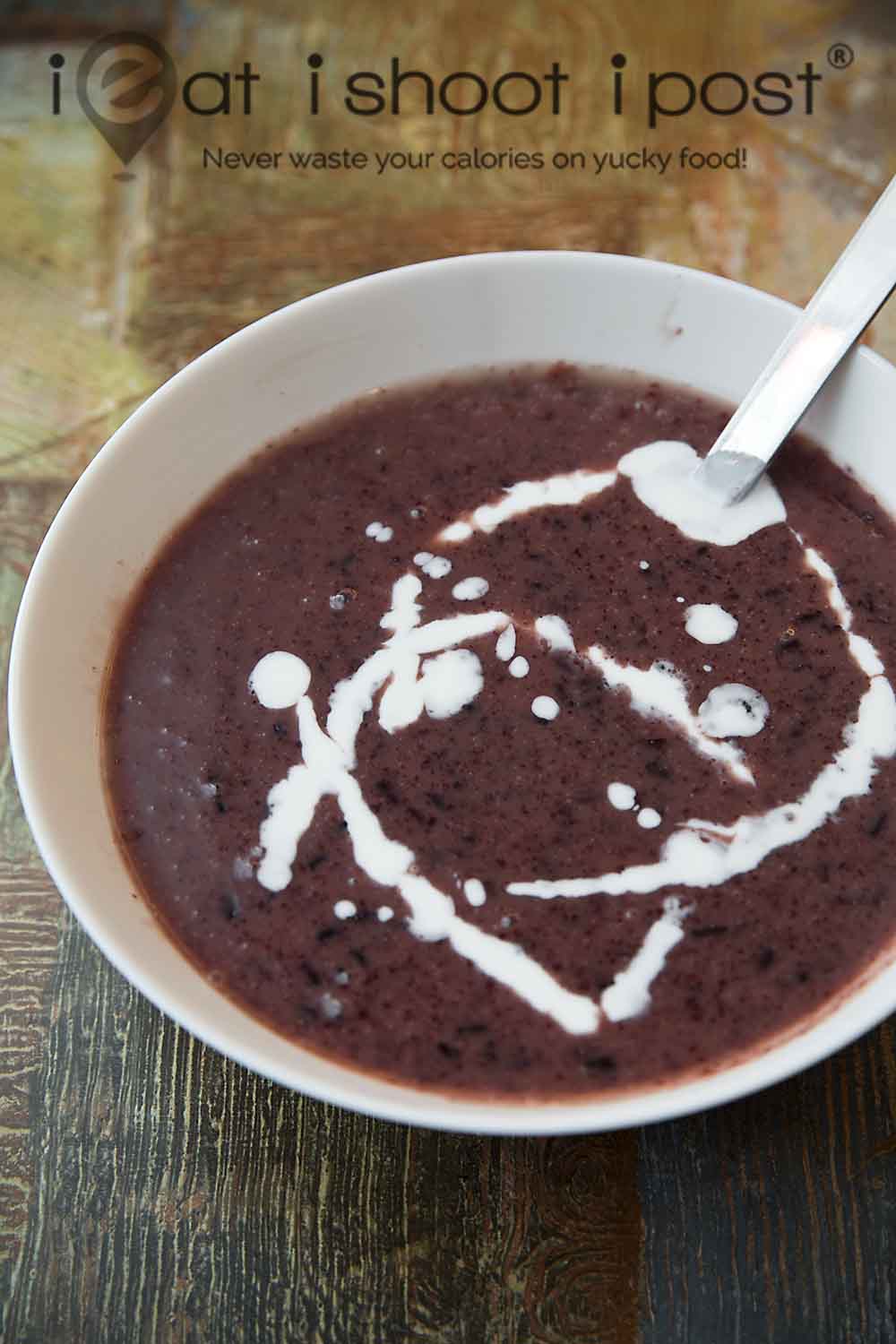 For desserts, do try the pulut hitam. Again, this is not strictly an Indian dish, but she does it very well!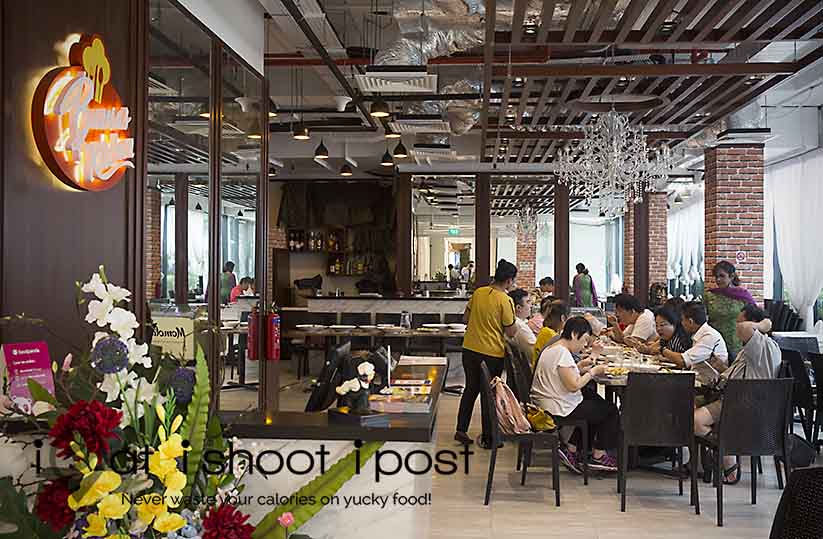 Conclusion
Best place to go for an authentic Singaporean-Indian home cooked meal! Aunty Bama prides herself for not using any coloring, msg or processed food, so this is the next best thing to mum's cooking!
Special Promo for Ieatishootipost readers
Special introductory set for 2 pax $20. (Normal price $30)
1 Duck Briyani
2 prata
1 chicken korma
Papadam, raita, pickles
2 desserts
Just call 64930399 to reserve
Valid till end Feb 2020