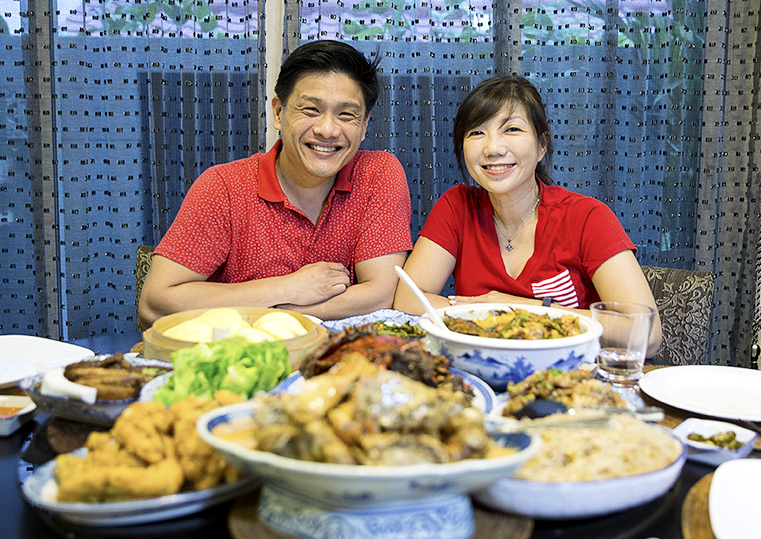 Rocketgirl (@FeiEats) and I celebrate our "going out" anniversary every year in October. Of course, when I got to know her, I got to know her family as well, so this year I also invited her family to join us for a special meal. Rather than go out to a restaurant somewhere, I thought it would be interesting to have a Zi Char feast at home. But in order to make it something really special, rather than buying all the dishes from one Zi Char, I went on a Zi Char trail to pick up best dishes from several Zi Char stalls that I know!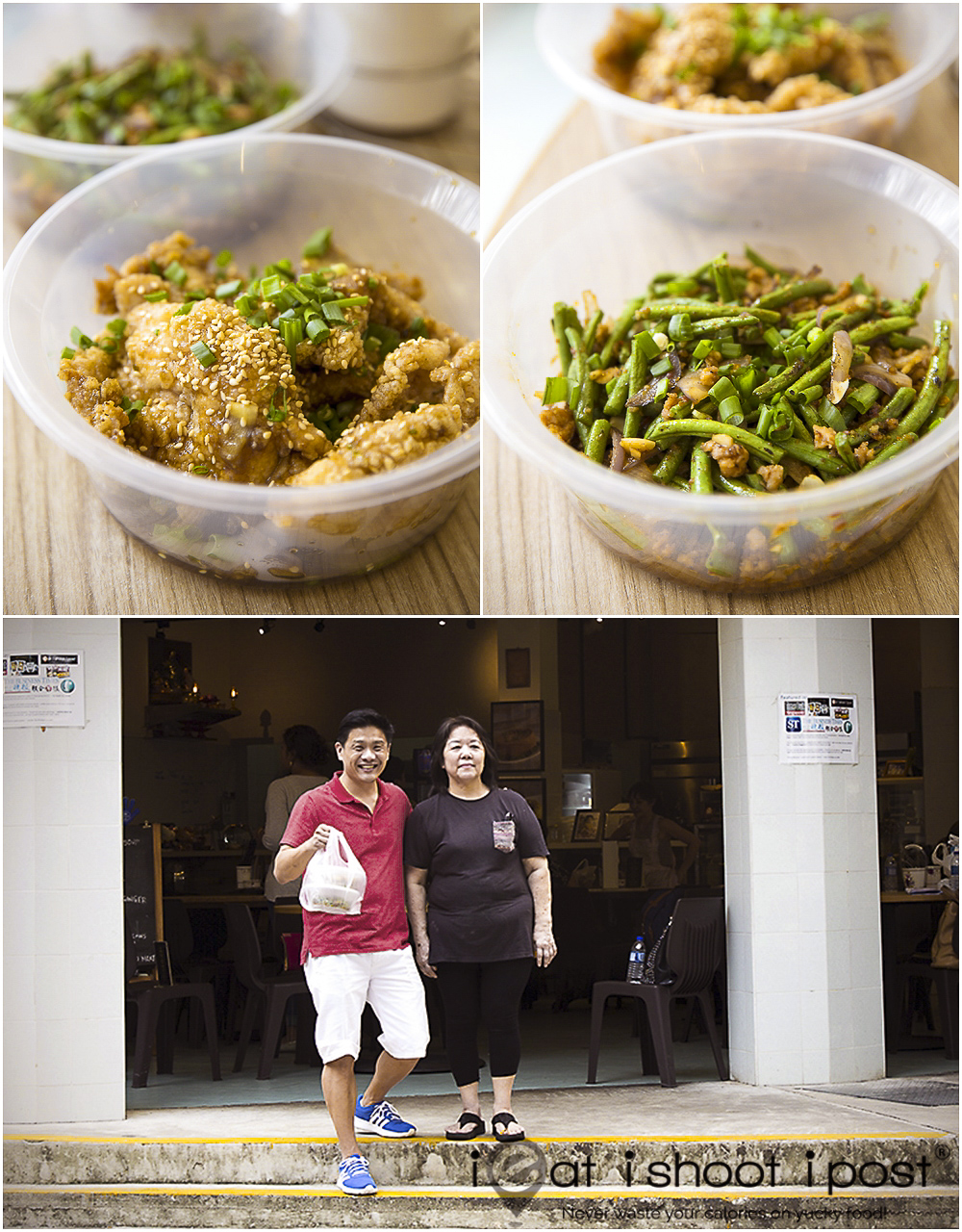 My first stop was Cheng's @27 in Tiong Bahru. I especially like two particular dishes from this Zi Char which is wholly run by a Hainanese family who uses only fresh ingredients from the market. The sambal French beans may look very innocuous but the sambal has the most intense smokey flavour that I have ever come across! The other very unique dish is the crispy chicken breast with vinegar sauce. The vinegar is specially brought over from Malaysia and this gives the dish a flavour that I can't replicate at home!
Crispy Chicken $15
Sambal French Beans $12
Total so far: $27
Cheng's @27 (click for full review)
27 Yong Siak Street,
Singapore 168654
6223 7883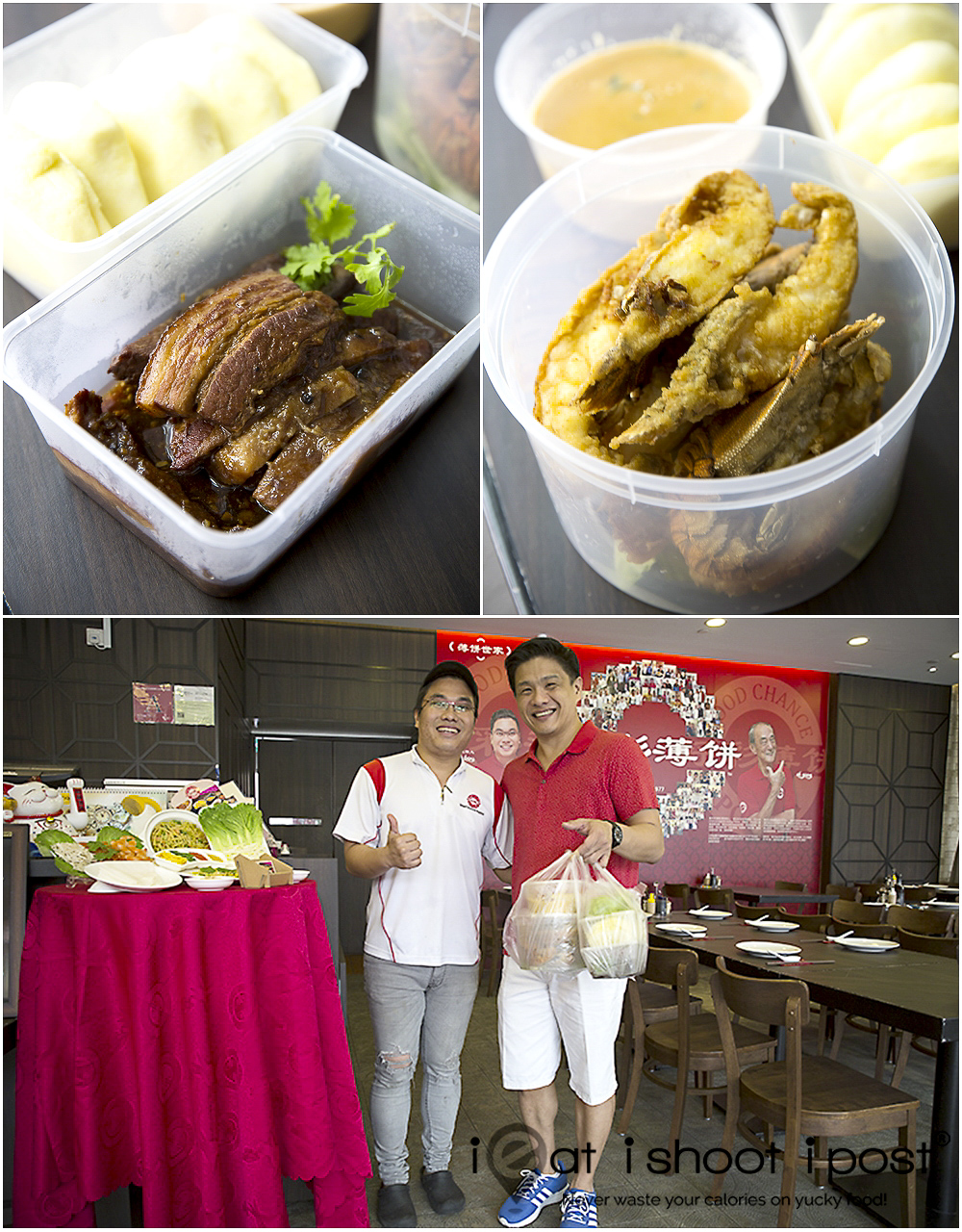 From Tiong Bahru I head over to Jalan Berseh to look up Ah Boy. I made an advanced booking for his salted egg crayfish and so he picked up some fresh crayfish from the market this morning. His creamy salted egg sauce is very addictive and goes very well with rice. I also ordered the Kong Bak Pau which is the only one I know that has slices of yam together with the pork belly. The pork belly also comes with pumpkin-flavoured pau skin which has a lovely golden hue!
Salted egg crayfish (10) $110
Kong Bak Pau (10) $40
Total so far: $177
Good Chance Popiah (click for full review)
No. 1 Jalan Berseh,
#01-15, New World Centre,
Singapore 209037
9622 9445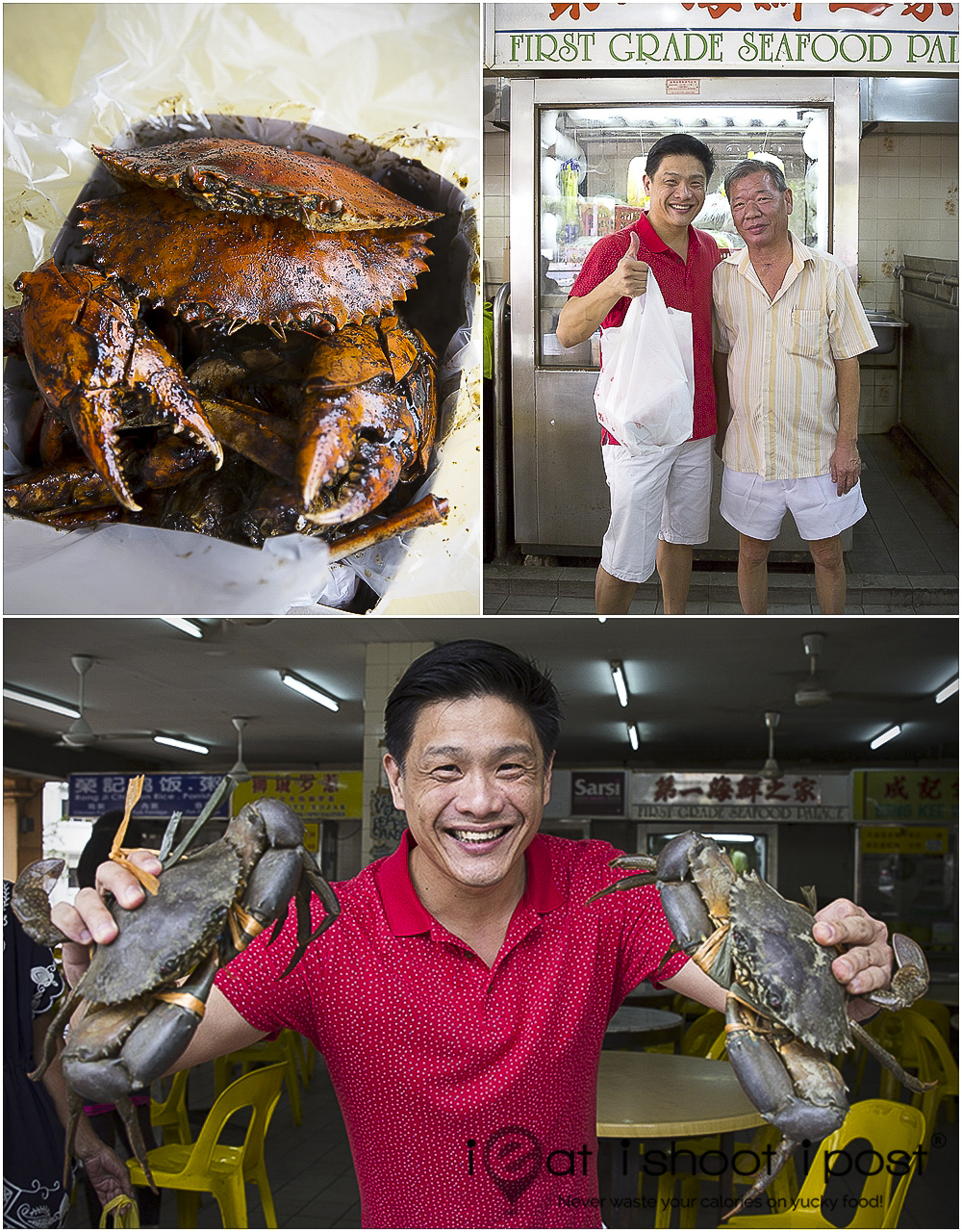 Next, I headed over to Joo Chiat to pick up Rocketgirl's favourite black pepper crabs from First Grade Seafood Palace aka Eng Seng at Joo Chiat Place. This is our top spot for black pepper crabs! We had to ring the restaurant up during lunch time to reserve our 3 crabs and then pick them up at 5pm before the queue starts to form. There are many rumours that this stall has moved. They are simply rumours! I have been eating here for years and the owner and chef are still very much the same people.
Medium sized crabs x 3 $180
Bee Hoon $15
Total so far: $372
Eng Seng Restaurant (click for full review)
247 Joo Chiat Place (Jn Joo Chiat Place and Still Rd),
Singapore 427935
6440 5560 / 9111 3564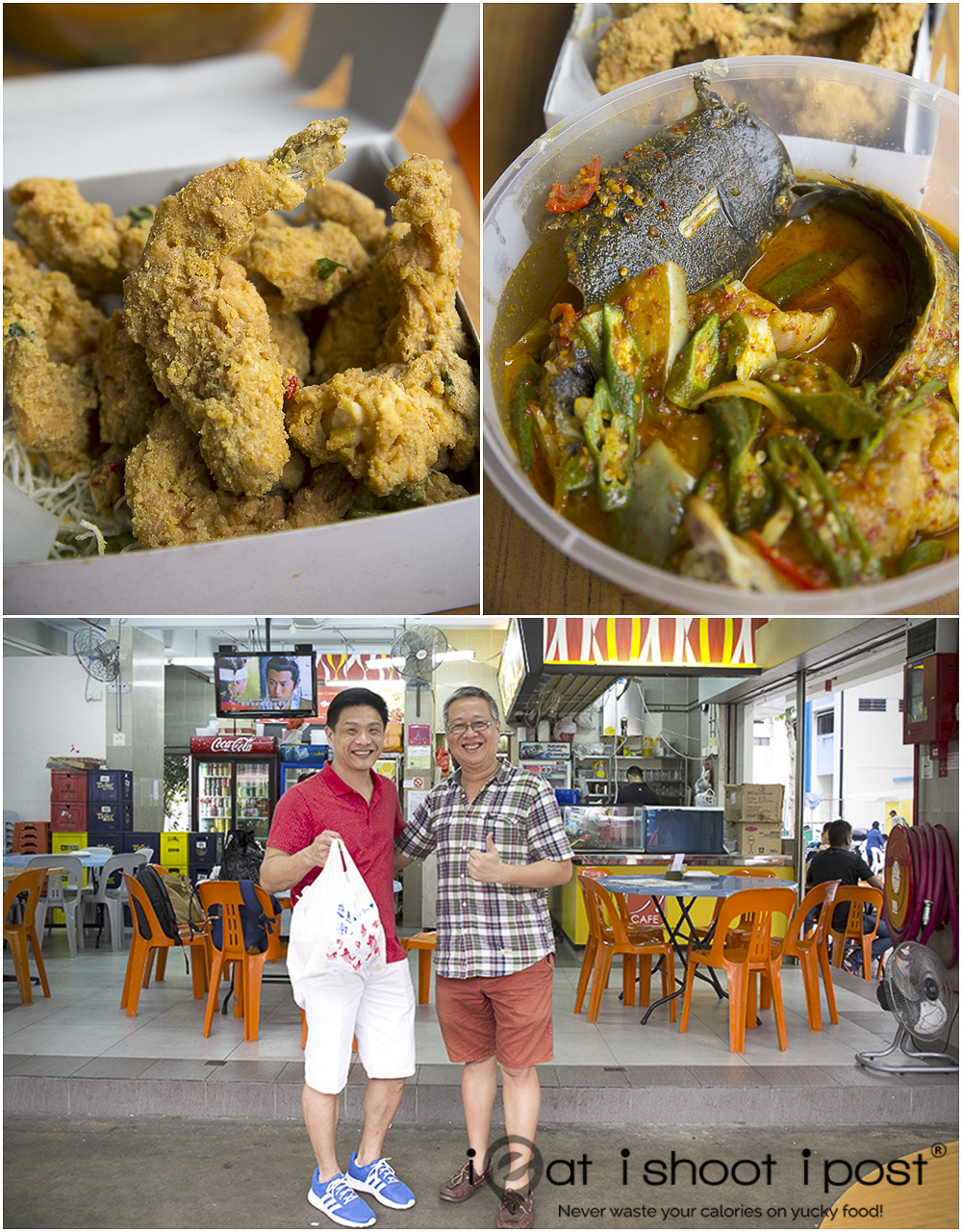 From Joo Chiat, I drove over to Bedok Reservoir Road to pick up the assam catfish and salted egg prawns from Wee Family Zi Char. This is a recently discovered Zi Char that is run by a retired banker. The assam fish here has got just the right balance of sweet, sour and spiciness and they have catfish here which I knew my mother-in-law would love. We ordered the catfish the day before so that Milton can pick it up from Tekka market in the morning. The salted egg prawns here are the dry and crispy version which is one of the best around!
Assam catfish $28
Salted Egg Prawns $22
Grand Total: $422
Wee Family Zi Char (click for full review)
Blk 117, Bedok Reservoir Road, #01-50,
Singapore 470117
6743 7482/9049 0199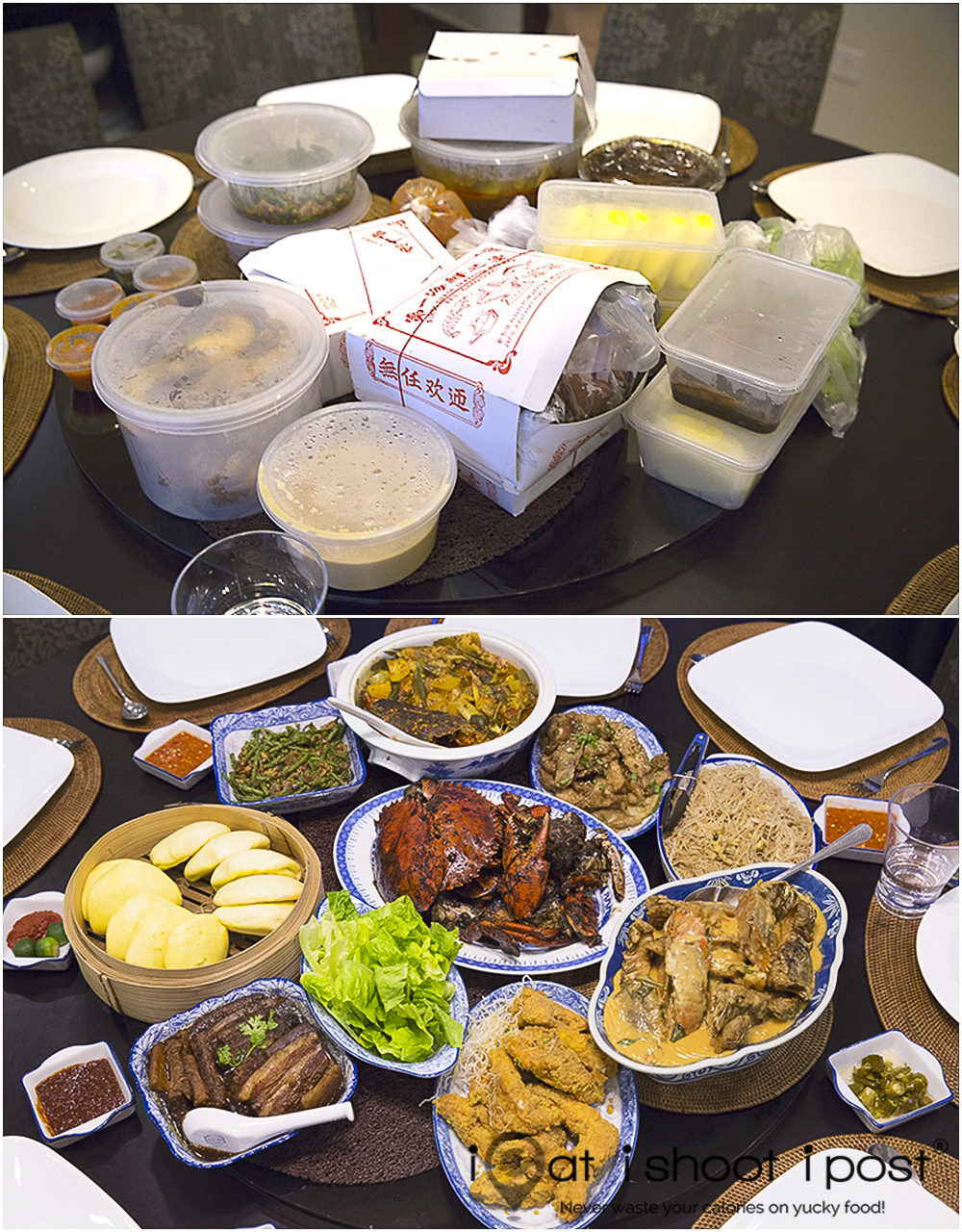 Behold! My ultimate Zi Char Feast in the comfort of our own home! It's a bit of an effort but I got some of the best dishes available in Singapore for a family feast for 9 pax for $422! The round trip was 33.3km with one stop at Esso to refuel my car. So I used around 3 litres of fuel which costs $6.60. The grand total is $428.6 which works out to be $47.60 per person. Not bad for an ultimate feast with so much seafood! Everyone was happy especially my wife who got her favourite black pepper crabs!
My entire trip was covered by Esso who sponsored the Zi Char Trail. You can view the coverage of the event on: www.facebook.com/EssoSingapore
This post was sponsored by Esso Singapore