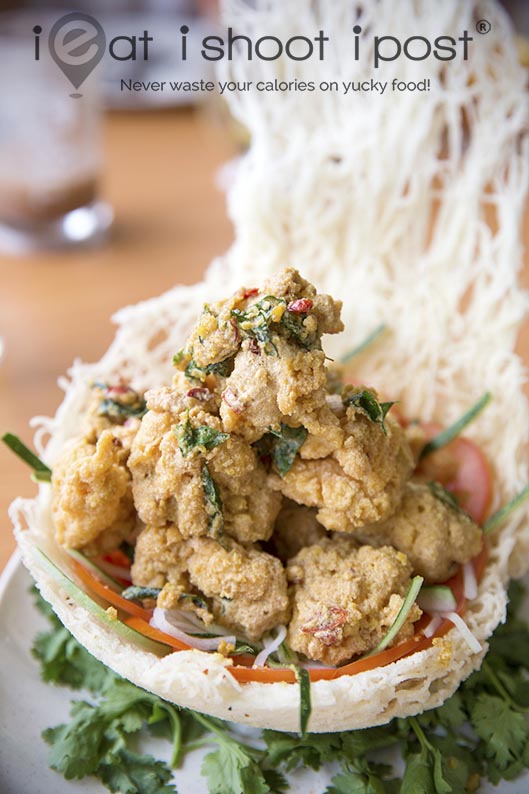 Although there is much talk about the impending demise of hawker food, the good news is that the Zi Char is here to stay!  One of the reasons why we can look forward to a robust Zi Char scene in the future is because of people like Milton Wee, an ex-banker turned Zi Charpreneur.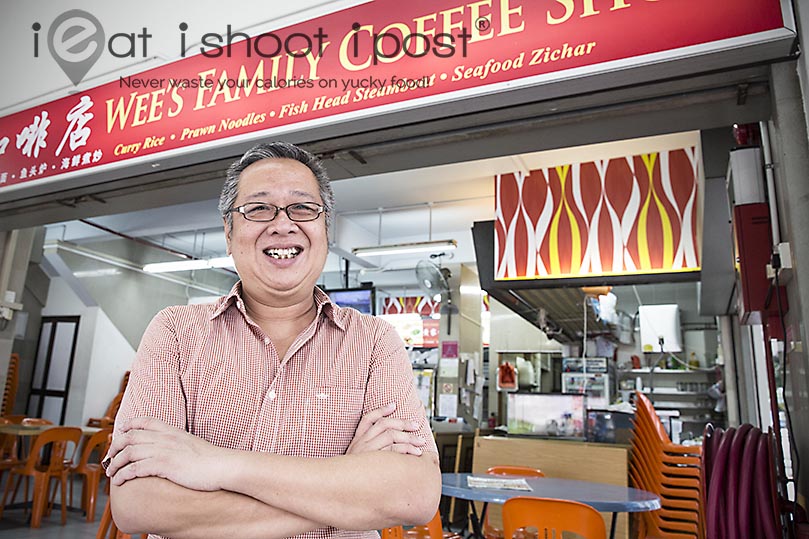 Zi charprenuers like Milton who make a mid life career switch to operate a Zi Char business are not uncommon.  I can think of Sum Kee, Eastern House of Seafood and Ubin Seafood just to name a few. These people are usually driven by a passion for food and the dream of owning their own little business.  Most of them don't helm their own kitchens. Instead, they hire Malaysian chefs to do the cooking while they take charge of the menu, usually selecting dishes that they like to eat themselves.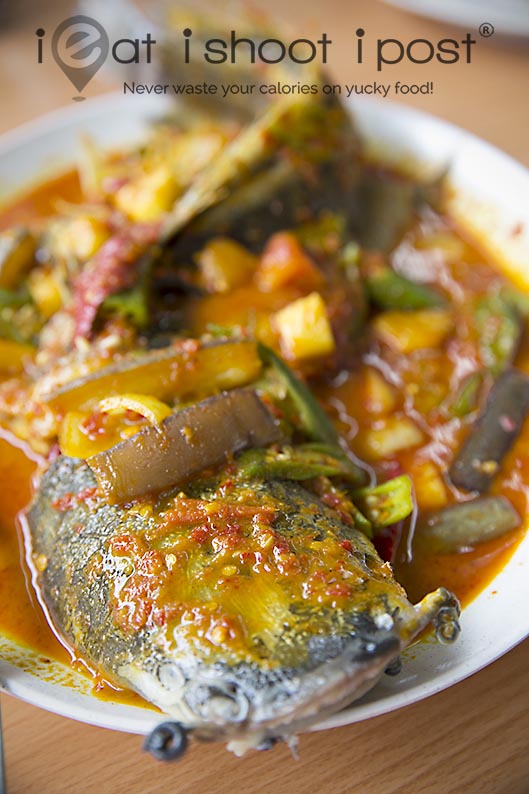 We have heard many good things about this Zi Char which is why we organize a mid-week makan session to see what they have to offer. Our first dish of salted egg prawns set the pace for what would turn out to be a very good meal!  The salted egg prawns were excellent. They use sea prawns which had an excellent texture and the chef managed to get the salted egg sauce crispy and dry while the prawns are still juicy and moist inside.  Unlike a lot of Zi Char who are using powdered salted egg, they still bother to steam their salted egg yolks to make their sauce.  It's one of the best salted egg prawns I have come across.  4.5/5
We are also very pleasantly surprised by the assam catfish.  The sauce had an excellent balance of tangy, sweet, savoury and spicy and is quite outstanding.   Milton had specially procured a large catfish for us from Tekka market and we are amazed by the quality of the fish.  Catfish is cheaper than patin and, as we found out, no less tasty.  4.5/5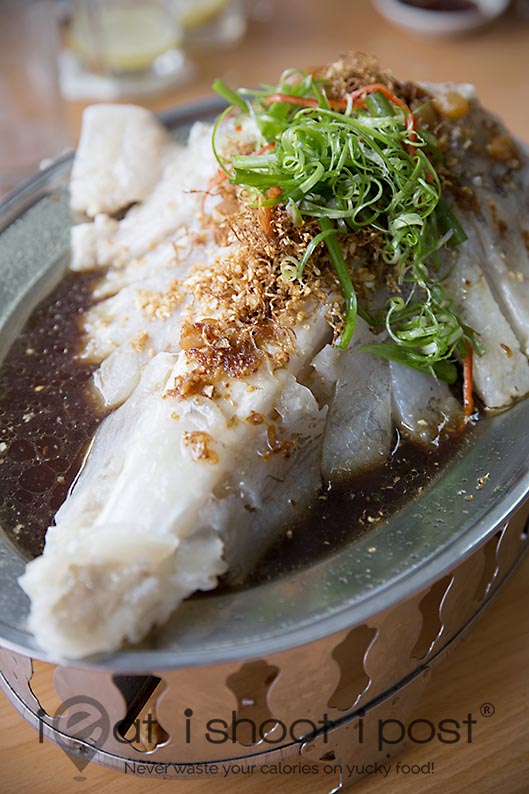 Those of us looking for extra collagen to tightening up loose skin and getting rid of wrinkles would love the shovel nose ray.  The fish head was steamed till all the collagen has become jellylike and slides down the throat easily!  4.25/5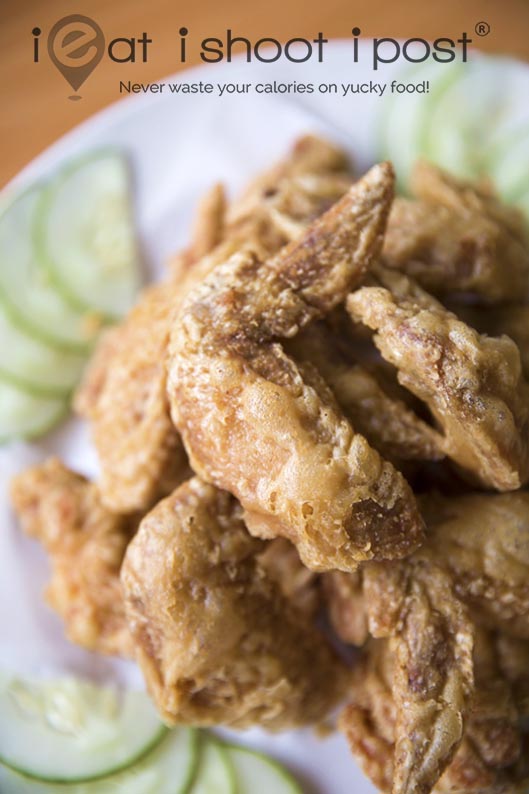 The har cheong gai was done very well but lacks a robust fermented prawn paste flavour.  If you simply call it fried chicken wings, nobody would have complained.  4/5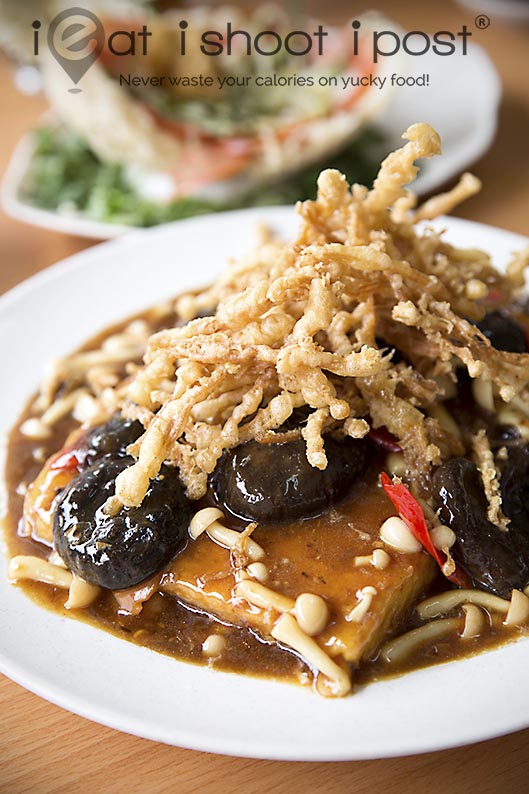 We had high expectations for the homemade tofu but were a little disappointed.  Milton specially procures soy bean milk made by a small soybean milk shop located near his own boutique wine shop in Everton park.  After all that trouble, we were expecting the tofu to be really special.  However, the tofu turned out to be over-steamed  and not as silky smooth as it should be.  The fried enoki mushroom and sauce though was quite tasty and gave a nice textural contrast to the tofu.  3.75/5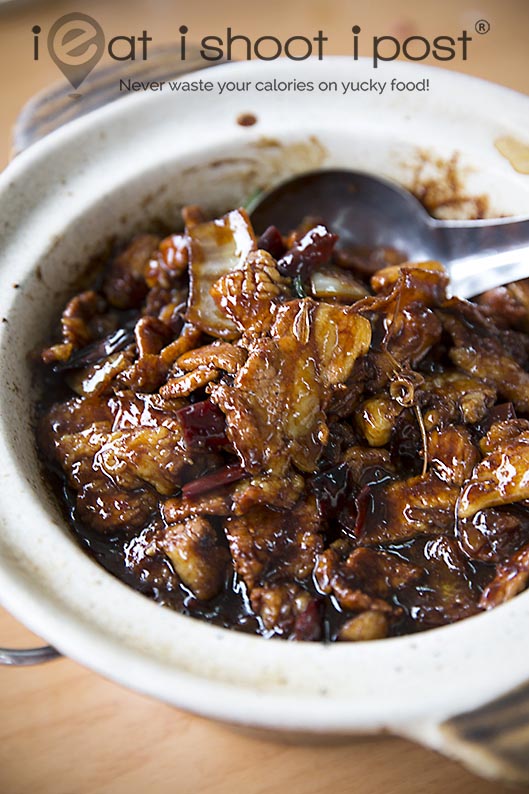 I was very excited when I found out that they had salted fish sliced pork (hum yu fa lang pou).  But it was a let down.  The pork flavour was a too strong while the salted fish flavour was not strong enough. The pork was also sliced a little too thick and the pork was too chewy.  3.5/5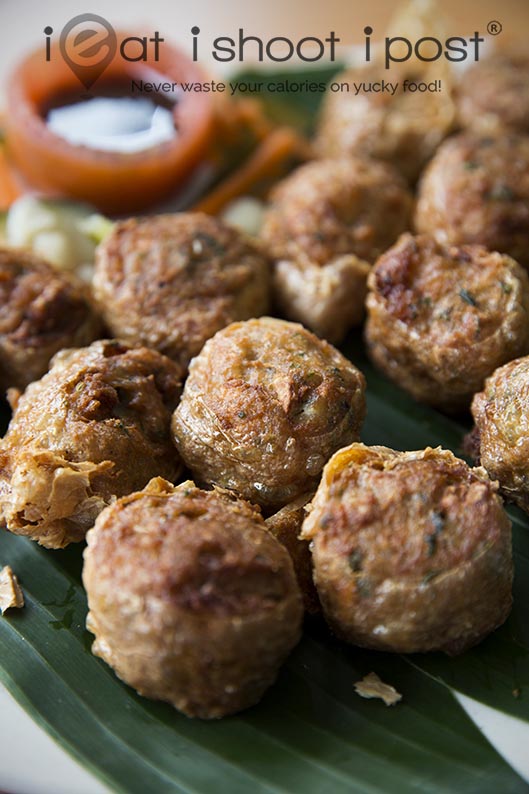 The hae zhor is competent but as I have said many times, most Zi Char do quite a decent version of it. It's well fried and the outside is crisp.  The filling is good, not outstanding but no slouch either.  4/5
Conclusion
This is a very competent Zi Char in the Bedok area that is worth checking out. The standard is much better than your average neighbourhood Zi Char.  Milton is quite particular about his food, so the dishes are well curated.  He also happens to own a wine shop and wine-lovers will appreciate the fact that corkage is free and you are welcome to bring a few bottles of your own!