I am glad that Cze Char is still doing well in Singapore.  What I mean is that there seems to be no shortage of Cze Char stalls to review.   Of course, finding the good ones is the real challenge.  The problem with Cze Char stalls is that usually they are not run by chef owners.  Instead, it is usually run by a Singaporean who has hired a Malaysian Cze Char Chef to run the kitchen.  So the problem with consistency arises when the Cze Cha Chef leaves for greener pastures which usually means that the standard of food will drop.   The Cze Char places that have managed to maintain consistency are usually places the owners themselves know how to cook and have kept some of the recipes in a safe so that they it can be quickly transferred to a new chef!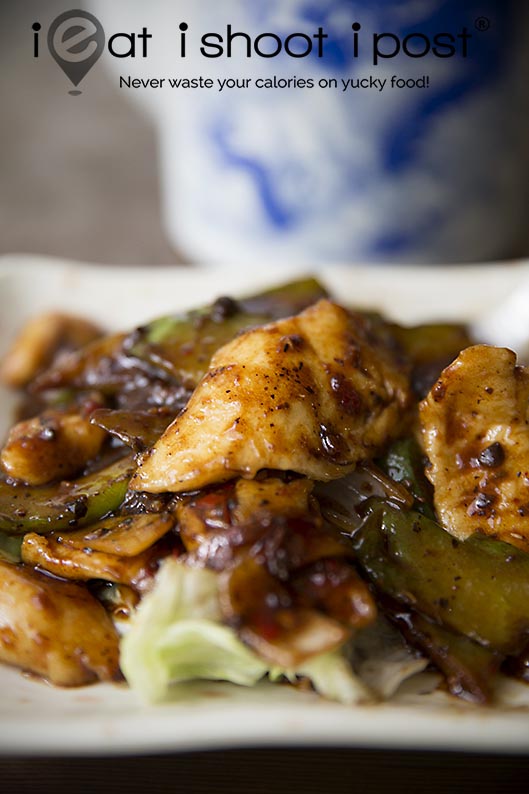 Like most Cze Char places, Sum Kee is owned by a Singaporean with a Malaysian Cze Char chef to helm the kitchen.  The good thing is that the Chef has been behind the wok for quite a few years now and so the food has been consistent.
I think most people eat Cze Char because it is comfort food that they grew up with.  Stuff that go really well with a plate of steaming white fluffy rice.  That usually means that it comes with a tasty, shiok sauce what makes you want to shovel more rice into your mouth and then follow it with something that is crispy and salty for textural contrast.
Sum Kee does their sauces really well.  I especially like their sliced fish with bittergourd and chilli black bean sauce.   This is a sauce that you can easily make yourself at home and it will be quite tasty.  However, the sauce here has just got that X factor, X being the secret ingredient that they have added which gives it that extra dimension which you will spend the rest of the meal trying to figure out.  4.5/5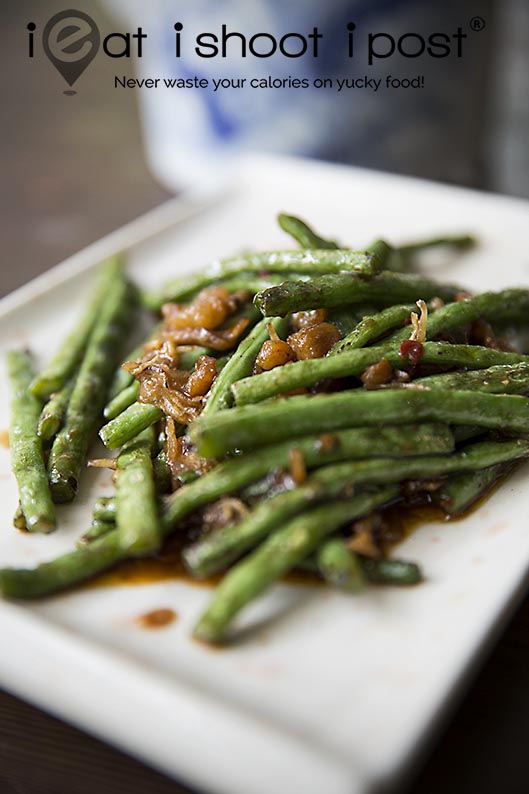 Another dish with a superb sauce is their Si Ji Dou which is fried with a fragrant sambal chilli that is spiked with umami rich stuff like silverfish, chye poh (preserved radish) and pork lard!  This is probably the most memorable Si Ji Dou dish that I have come across so far! 4.5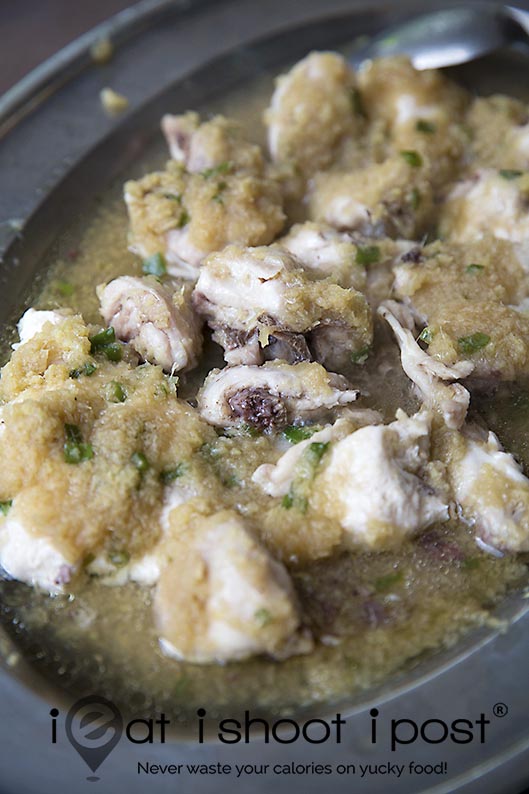 The steam chicken with ginger sauce is also good.  Here, chopped chicken is steamed with a generous mound of chopped ginger and spring onions.   It provides a nice contrast from the other sauteed and fried dishes.  4/5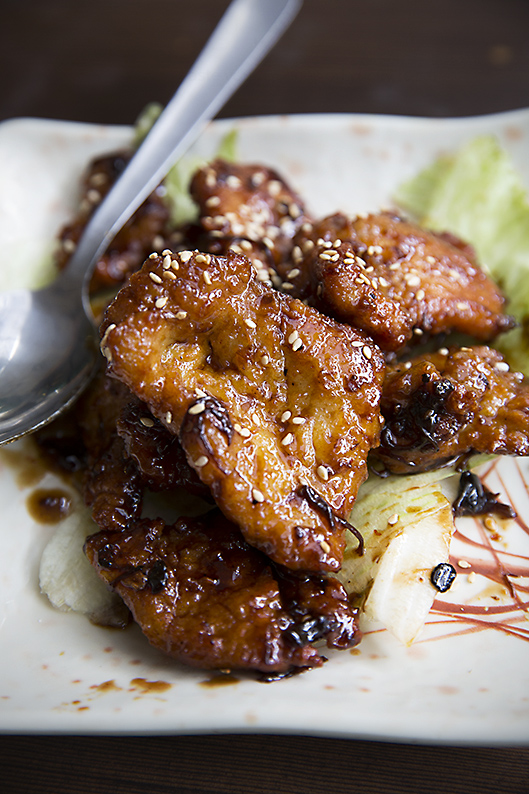 There are two components that make up a dish like Coffee Pork Ribs as with other dishes like Pork Rib King, Marmite Pork Ribs and so on. First you want to see how well they cook the pork.  It should be tender and juicy rather than dry and chewy.  Sum Kee does theirs very well.  I am sure that there is a little bicarb in the marinade but they managed to control it so that it has that bouncy without totally losing the meaty structure of the pork.  The sauce was your average coffee sauce which is good but not outstanding.  That said, I think it's worth trying  their other pork dishes next time to find their special sauce.  4.25/5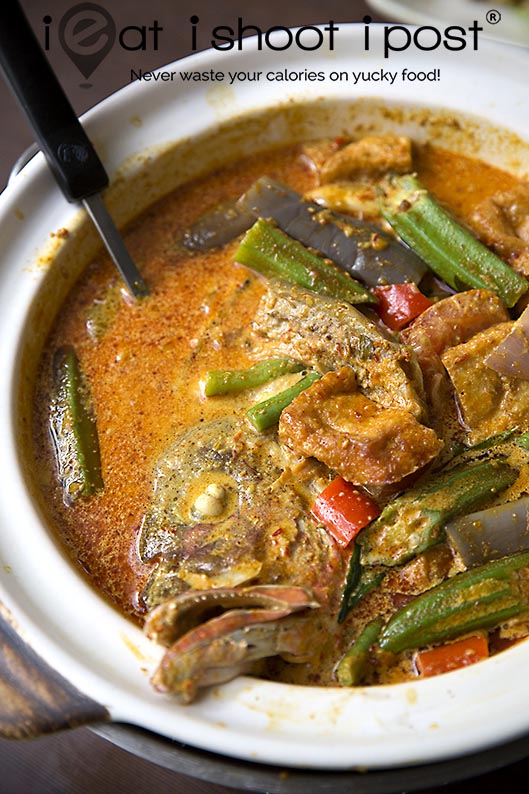 The curry fish head here is ok to order if you are really craving for some curry to go with your rice.  The curry gravy is good as they grind their rempah themselves.  It is the lemak type of gravy without being to Jialat.  For the fish, they use the farm Ang Zhor (Red snapper) which is commonly used nowadays.  The flesh is cooked perfectly such that it is smooth and tender.  To score high marks in my books, the fish has got to be a wild caught Ang Goli or Ang Sai!  But for average everyday fish head curry, this is not bad. 4/5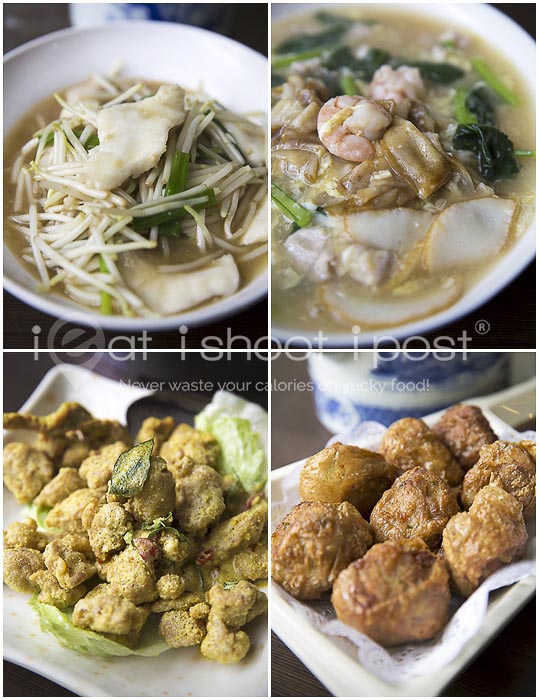 There are a few deep fried dishes at Sum Kee with outlandish names that would really catch your attention.  The Bikini Chicken is essentially the stuff that you see young ladies leave behind on their plates at KFC.  Yes, it is chicken skin that has been coated in flour and seasoning and fried to a crisp.  It has a nicer bite than the more commonly found fried fish skin but not something I would order because of the years of indoctrination from the health promotion board about the ills of eating chicken skin!  Otherwise, it doesn't take a rocket scientist to tell you that it can be quite yummy!  4/5
The other dish that you might want to order just to see what it is all about is the Ultraman Chicken.  This is basically pop corn chicken which has been coated with salted egg sauce.  Again, you can imagine that it is the kind of dish that goes really well with beer!  4/5
Conclusion
Sum Kee is a comfortable and convenient place to have a good Cze Char meal.  It is located at the Yeo's building which has got that old school, ulu feel without being inaccessible.  The parking is free and the food is reasonably priced.  They don't call themselves a seafood place, so don't expect high end seafood.  Apparently they have a special dish here called wallet chicken which is a whole deboned chicken stuffed with glutinous rice.  I didn't manage to eat it as it was sold out.  Looks like a return trip is in order!
NB: Lost and Found:  Sum Kee started business almost a decade ago at the corner coffee shop at the junction of River Valley Road and Kellock Road.  They then moved to Zion Road where they are in the corner coffeeshop facing Zion Road Food Centre before they finally settled at the Yeo's building a few years ago.