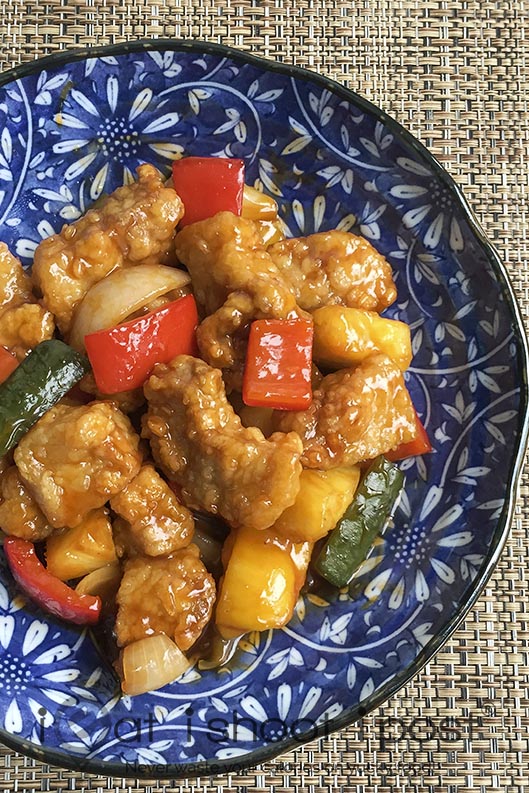 I was inspired by a documentary I saw on Channel U tracing the history of Gu Lou Yoke. It showed the different styles going from Singapore to Hong Kong and Guangdong where the dish was said to originate from.  Armed with this set of new found information, I decided to come up with a sweet and sour pork recipe II (version 2) (Here is version 1 which is based on Chef Sin Leong's recipe book)
Ingredients:
Set A
Pork Belly (skin off) 800g cut into 1 inch (bite size) cubes
Salt 1 Tbsp
White pepper 2 tsp
Ginger juice 2 Tbsp
Chinese wine 2 Tbsp
Sesame Oil 2 tsp
Cornstarch 2 Tbsp
MSG (optional) 1/2 tsp
Set B
Egg 1
Plain Flour 1 cup
Potato Flour 1 cup
Set C
Sugar 1/2 cup
Tomato Ketchup 4 Tbsp
Rice vinegar 4 Tbsp
HP sauce 2 Tbsp
Chicken stock powder 1 tsp
Set D
Capsicum 1/2
Onion 1 medium size
Pineapple 1/4
Cucumber 1 (Coat with salt for 15mins and wash away salt)
Cut to bite sized pieces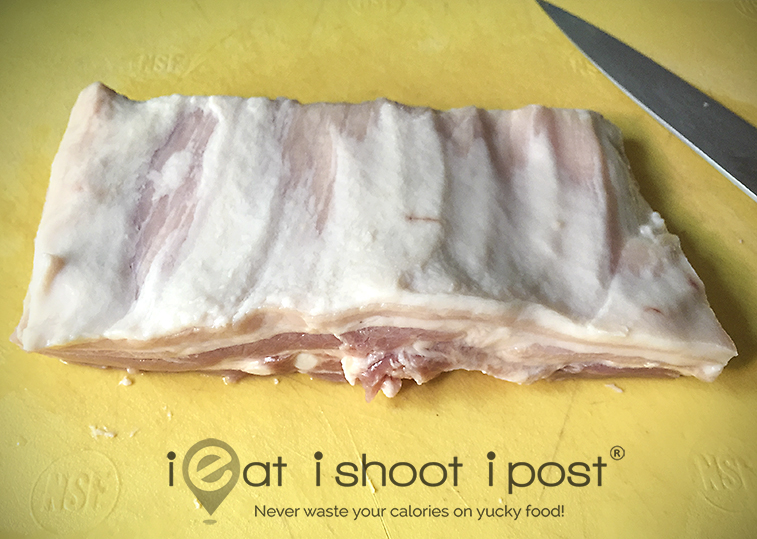 Start with 800g pork belly.  Alternatively, you can use pork collar.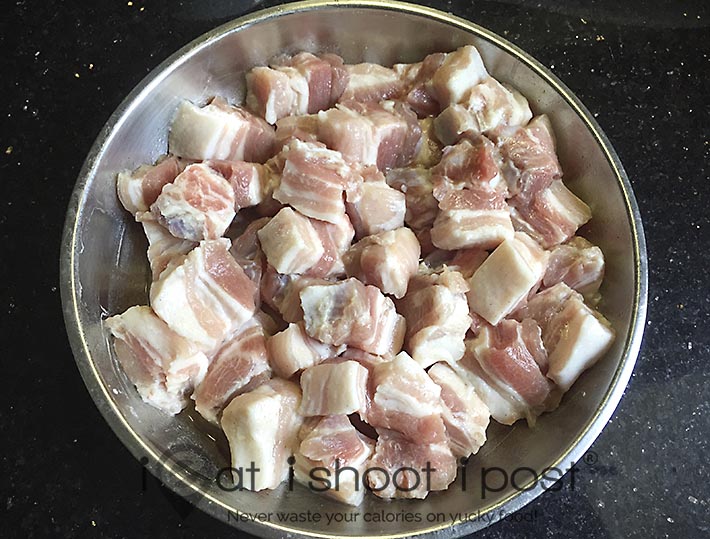 Cut to bite sized pieces.  (Just shy of 1 inch cubes)  Marinade with ingredients in Set A for at least 1 hour.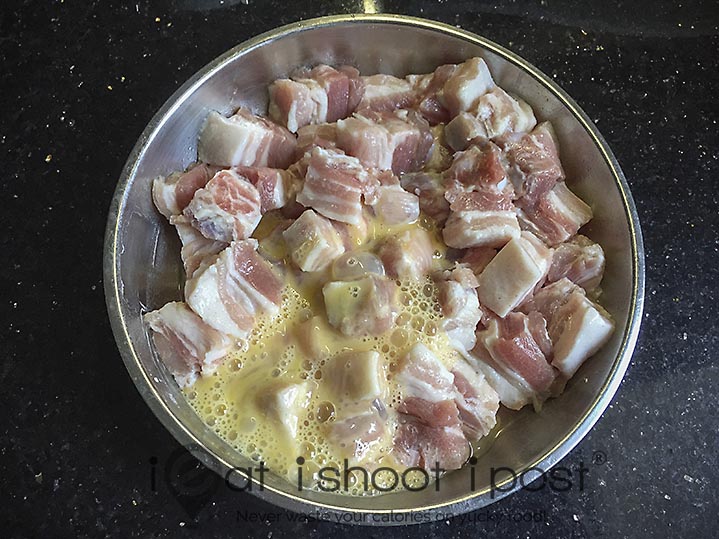 Pre-heat oil to 170°C.  Beat 1 egg and mix into pork.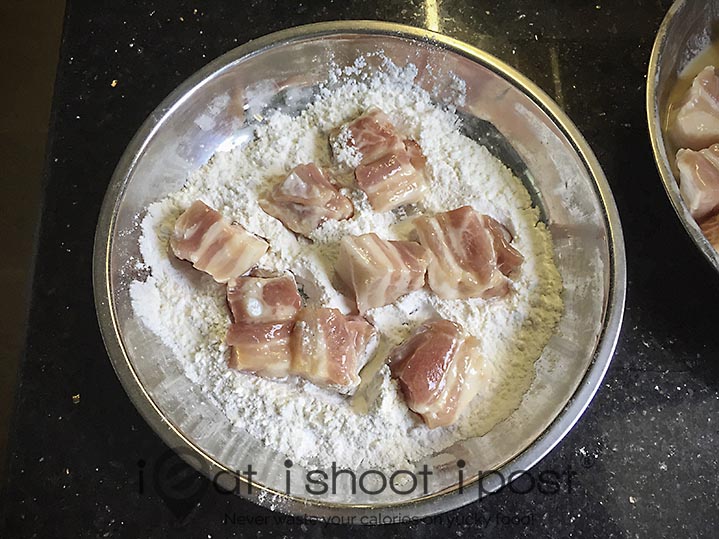 Coat with plain flour and potato flour.  (Set B)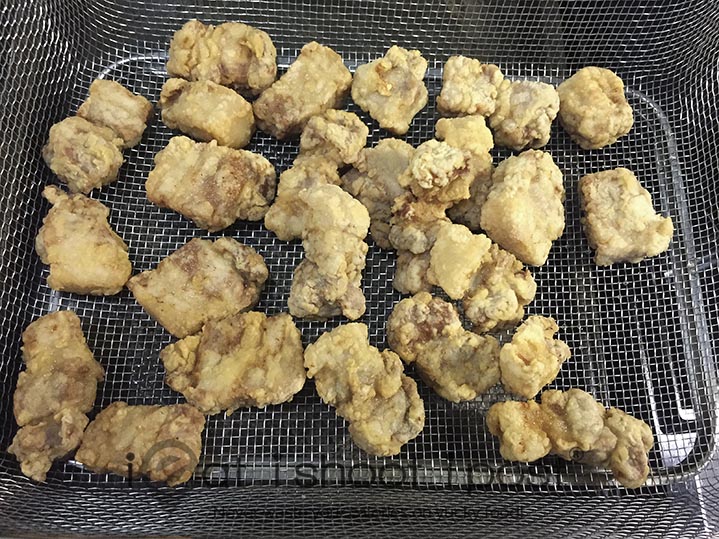 Deep fry for 2-3 mins till just turning brown.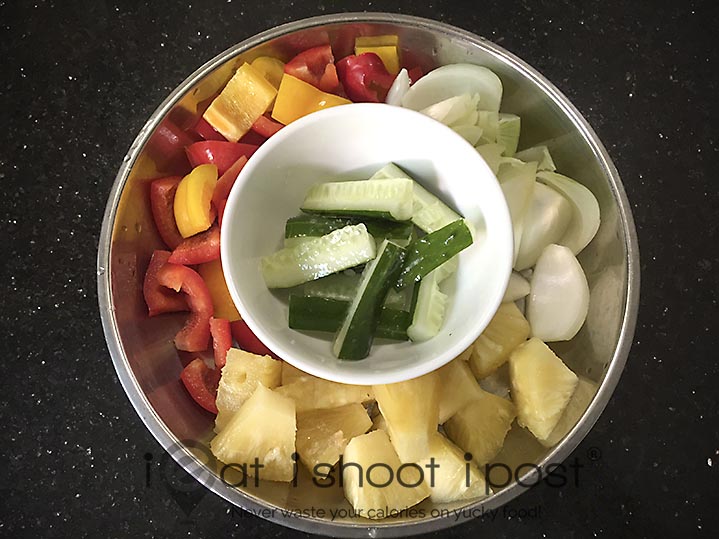 Prepare Set D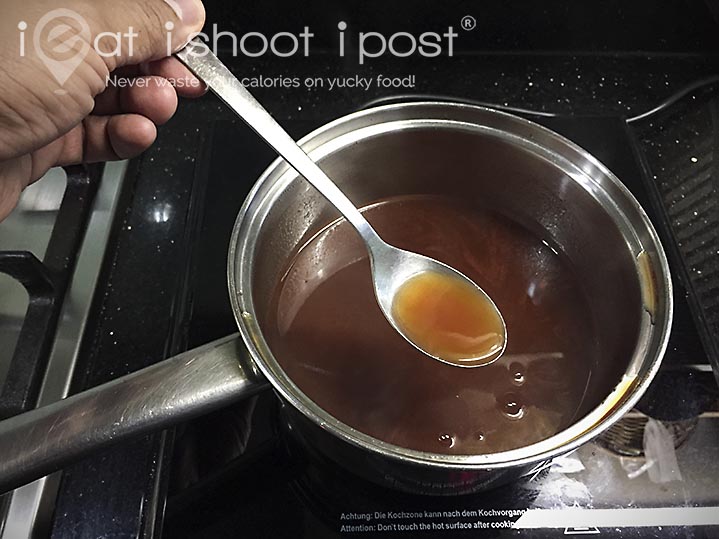 Mix ingredients in Set C in a pot and bring to simmer.  Taste and adjust to your preference.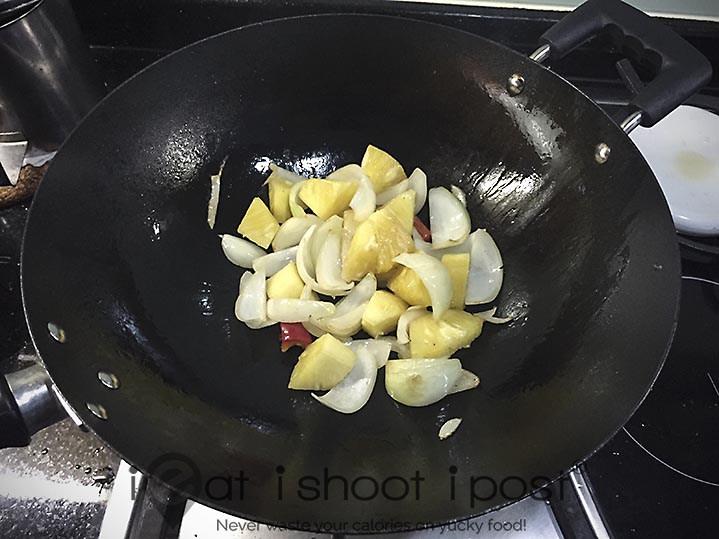 Fry pineapples and onions to caramelise  and add the rest of the vegetables.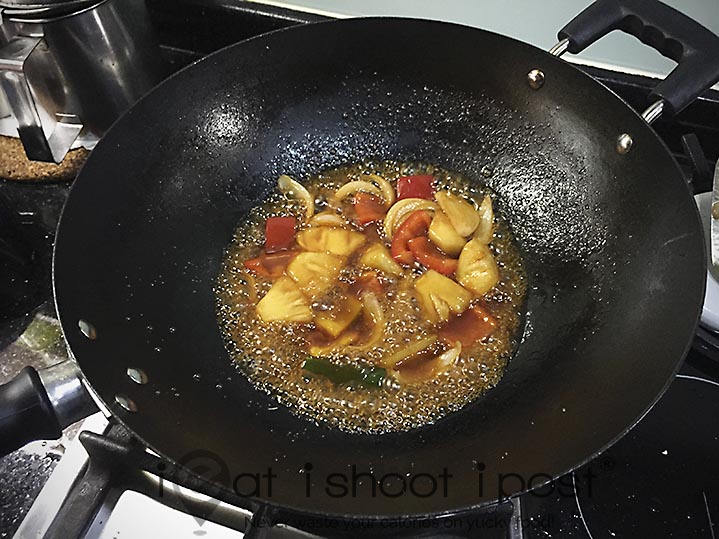 Add sauce mix and simmer to bring out the flavours of the veggies.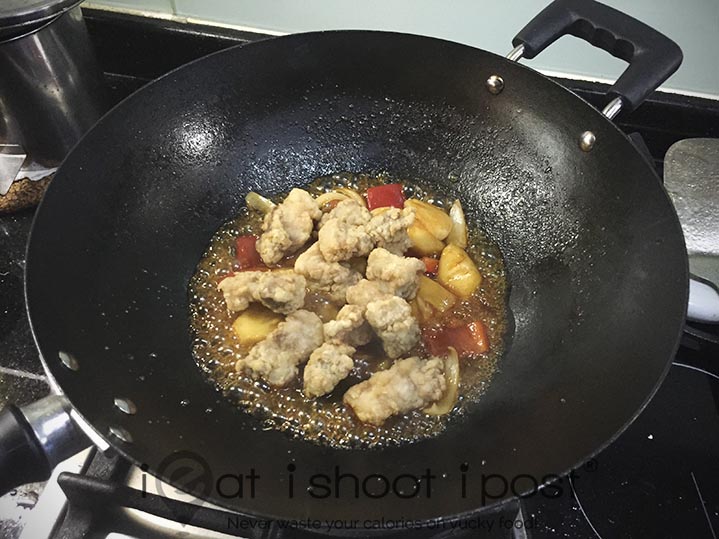 Add pork to the sauce. Turn off the heat and toss to coat evenly.  Serve hot!
Look at my recently updated Sweet and Sour Pork Recipe Version III!
Check out my other pork recipes:
Hakka Zhar Yoke
Japanese Cha Shu
Sio Bak
Teriyaki Pork Belly
Jing Du Pai Gu
Char Siu
Tau Yew Bak
Dong Po Rou