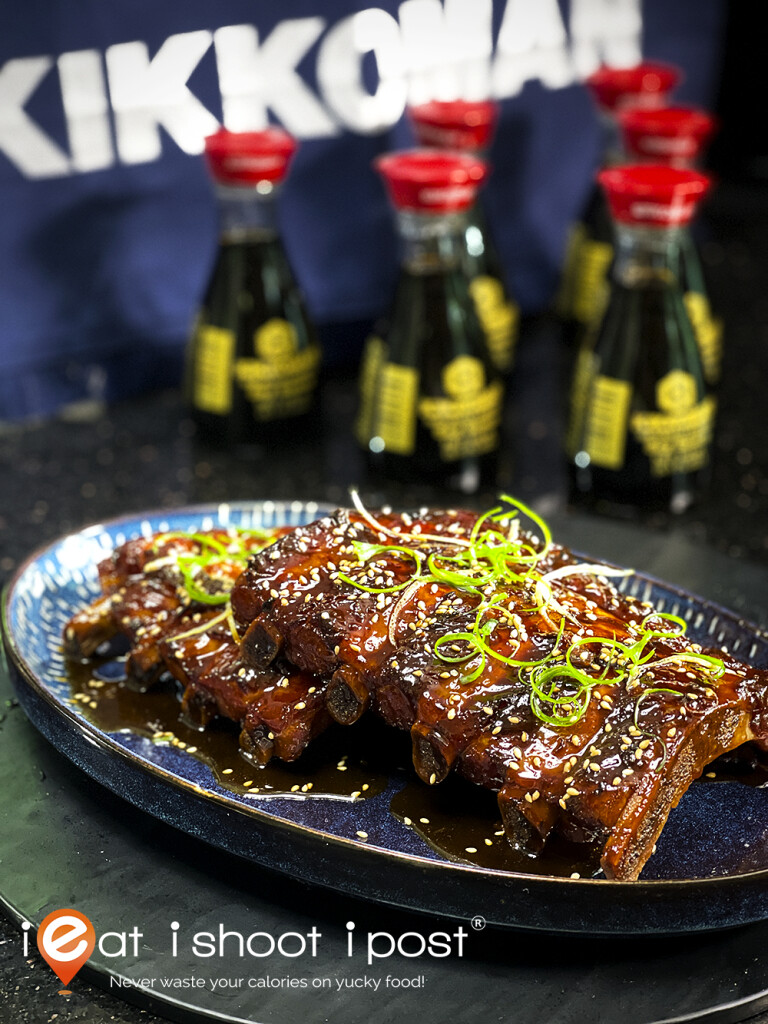 It is actually not too difficult to make tender, fall off the bone pork ribs at home. All you need is a fail-proof method like this one which I am sharing with you.
The meat around the ribs is very tough and requires long cooking times in order to render them tender and flavourful.  If you cook them directly in the oven, you might often end up with ribs that are tough and dry.  The reason that restaurants are able to do it is that they do it regularly, so they control the quality of the pork ribs, the marinade and have a set of SOPs where they can guarantee the ribs will turn out moist and tender.  At home, we do pork ribs only occasionally, so we need a method where we can be sure the ribs are tender every time.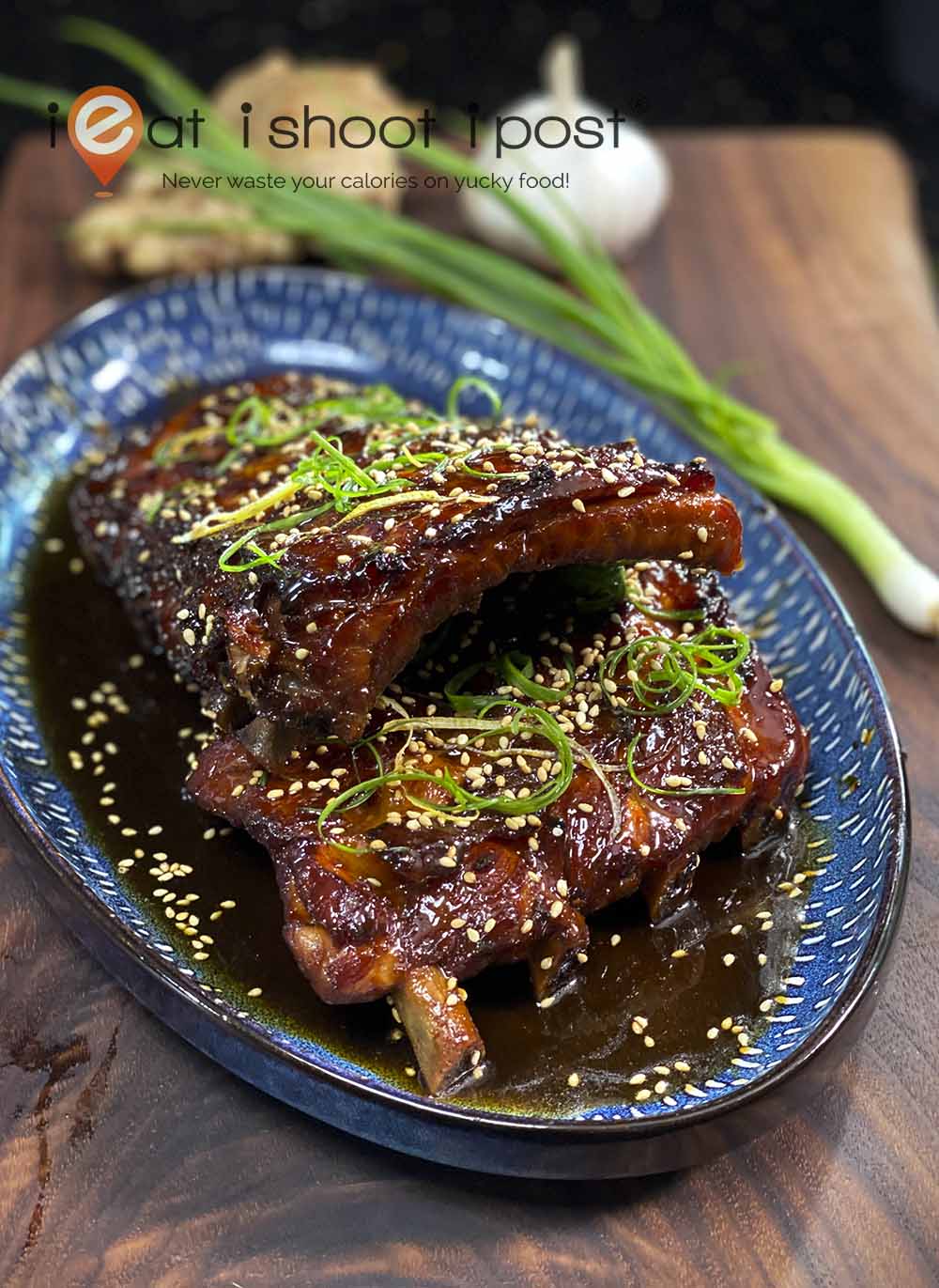 The way to do it is to cook the ribs in wet heat first, then grill them to char the outside and caramelize the sugars.  By simmering the pork ribs first, we have better control of the tenderness of the pork.  If we happen to buy a rack of ribs that are tough, then it's just a matter of cooking it longer to ensure that they become tender.  By cooking it in water, the ribs will not dry out before they achieve the required tenderness.   There are, in fact, some restaurants that do it this way.  Others use a combi-oven where they can alternate between steaming and grilling the pork ribs.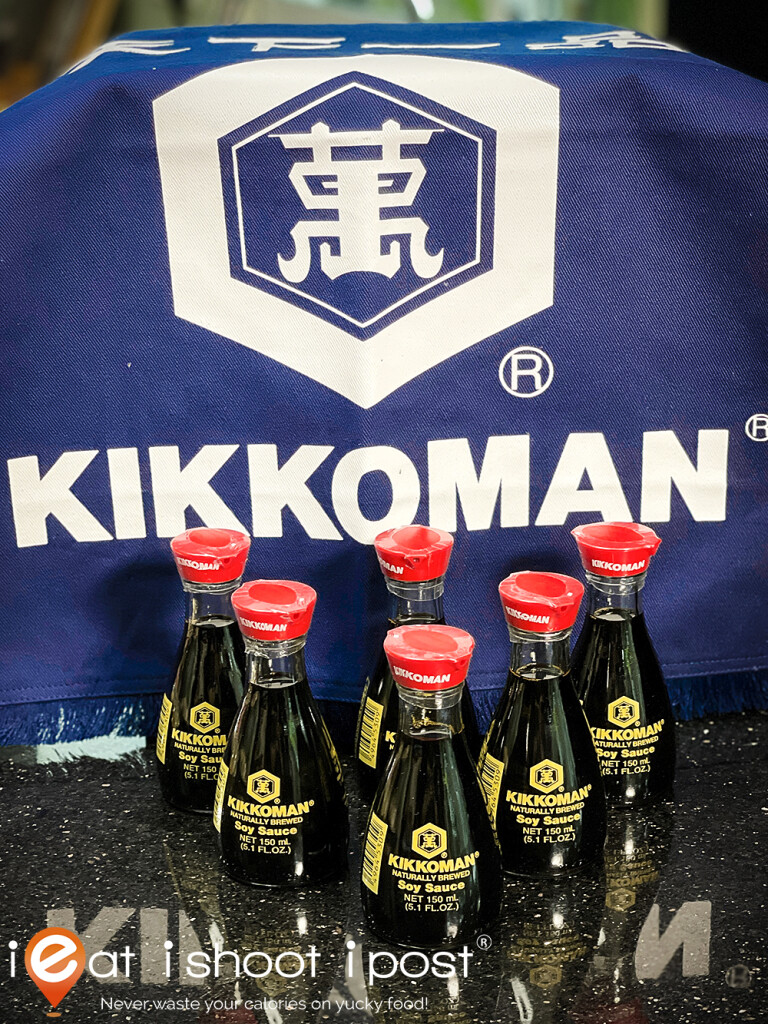 For the glaze, I am using a combination of Kikkoman Naturally Brewed Soy Sauce, honey and butter.  This combination may be simple but it gives the pork ribs that requisite salty, umami, sweet and irresistible flavour.
Kikkoman has had a factory here in Singapore since the 60s and their soy sauce is still brewed the traditional way with just four key ingredients – soy bean, wheat, salt and water. Being made the traditional way means the soy beans are fermented slowly and naturally; giving it that lovely distinct flavour.
Ingredients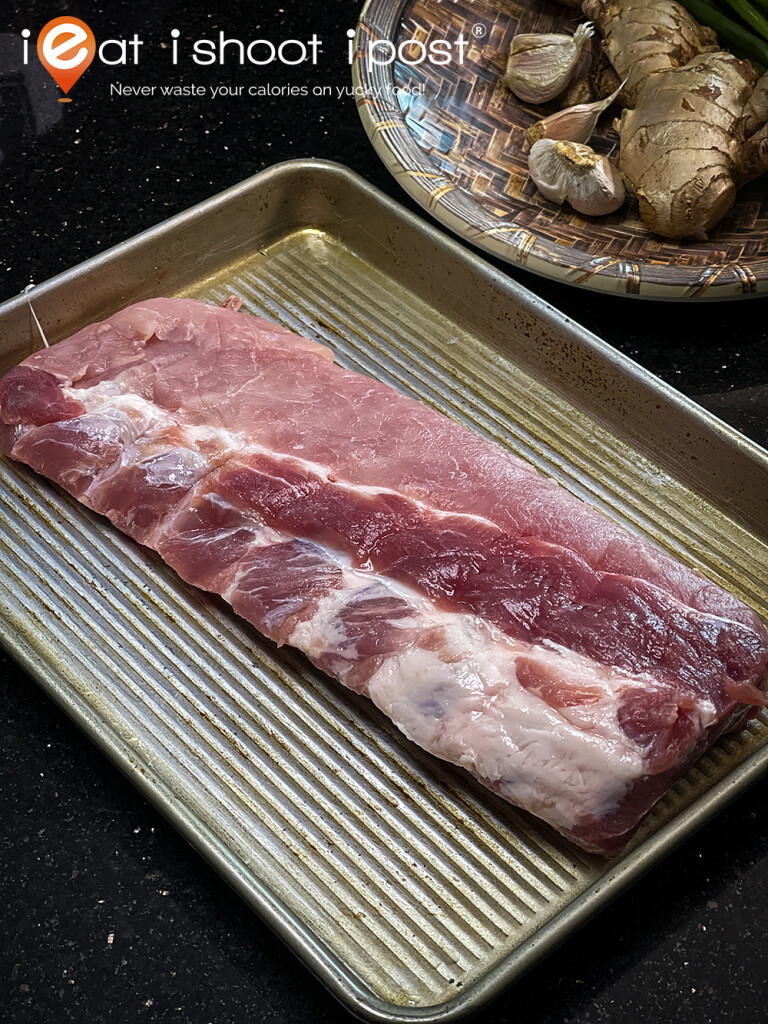 Baby Back Ribs 1 rack
Group A
Kikkoman Soy Sauce 60ml
Mirin 30ml
Sake 30ml
Scallion 1 stalk
Garlic 4 cloves (crushed)
Ginger 4 slices (Thumb length)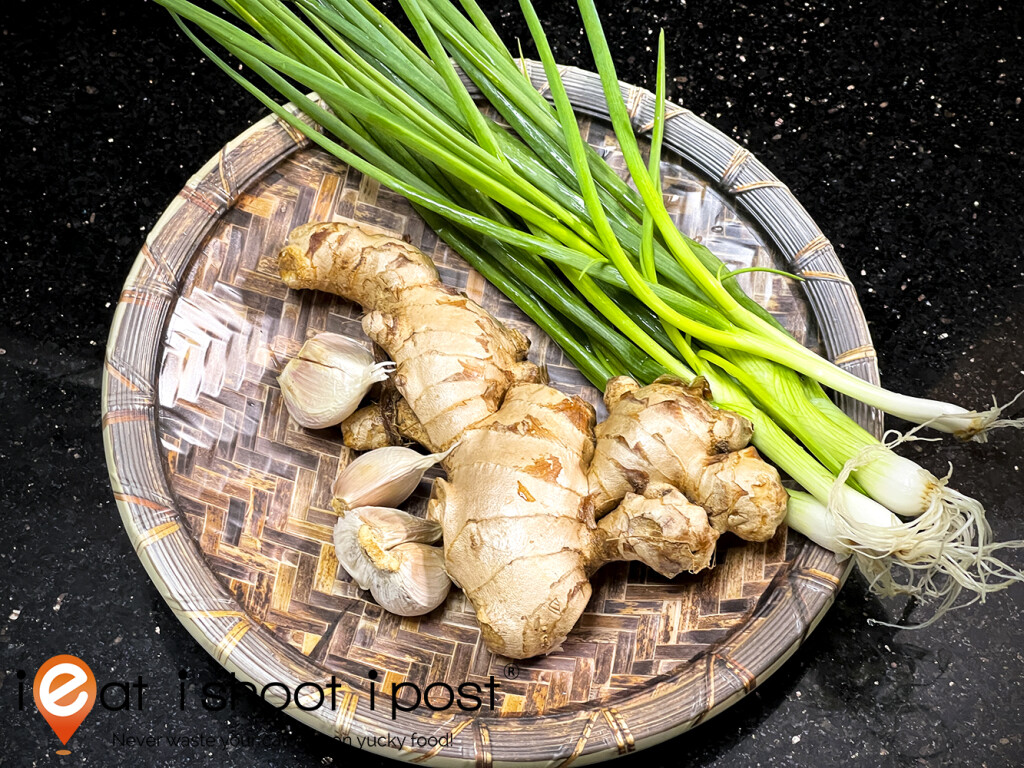 Method
Prepare baby back ribs but removing the inner membrane and squeezing out remaining blood from between the ribs
Place rib in the pot, add all the ingredients in Group A and add enough water to cover the ribs.
Bring to boil and simmer till pork is tender. Approx 1.5 to 2 hours.  If you have a pressure cooker, you can pressure cook the ribs for 20-30 mins.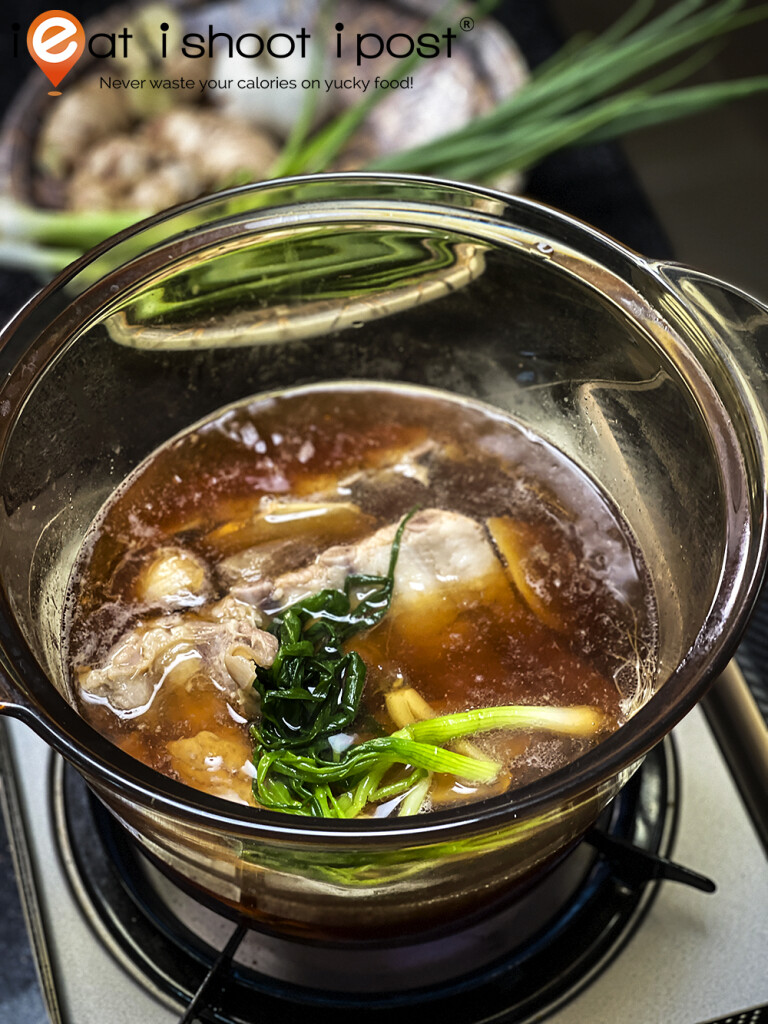 4. Remove ribs and pour the liquid through a sieve into a saucepan
5. Add honey and reduce till it is thick and syrupy
6. Brush glaze onto ribs and grill till the first layer is slightly charred.  Brush another layer of glaze and grill till nice and charred. Approx 15 mins.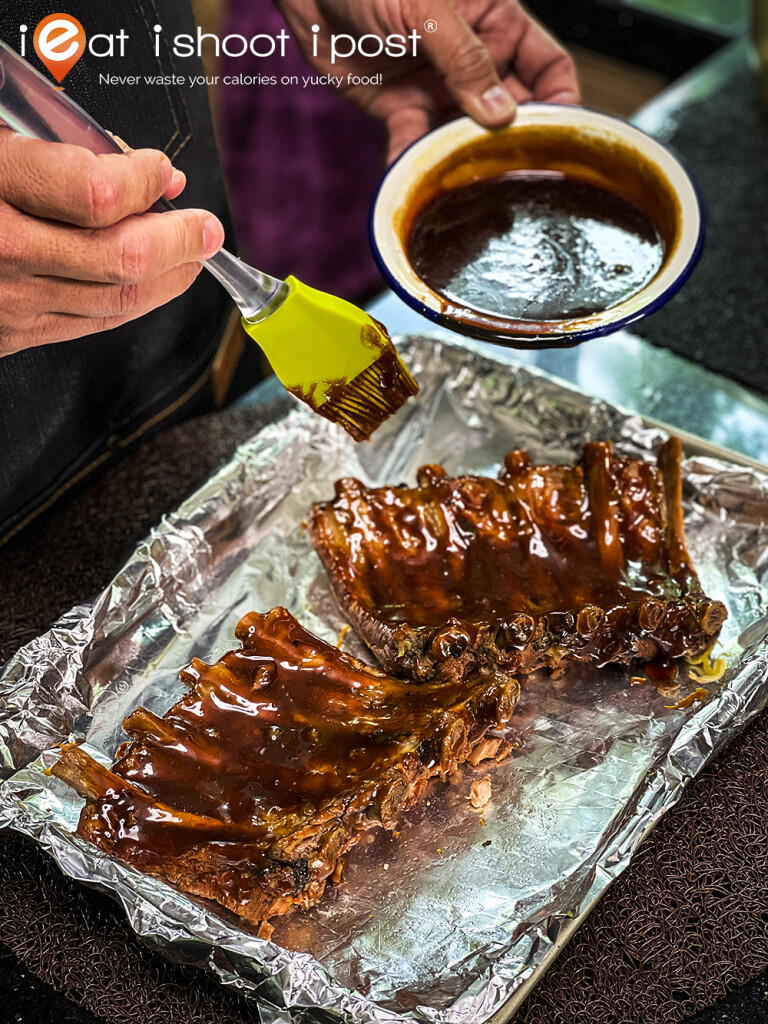 Serving Suggestion
Serve with thinly sliced scallion and lemon zest and sesame seeds. Eat with rice, potatoes, or even on its own. This Chinese New Year, why not consider wow'ing your family and friends with this delicious pork rib recipe?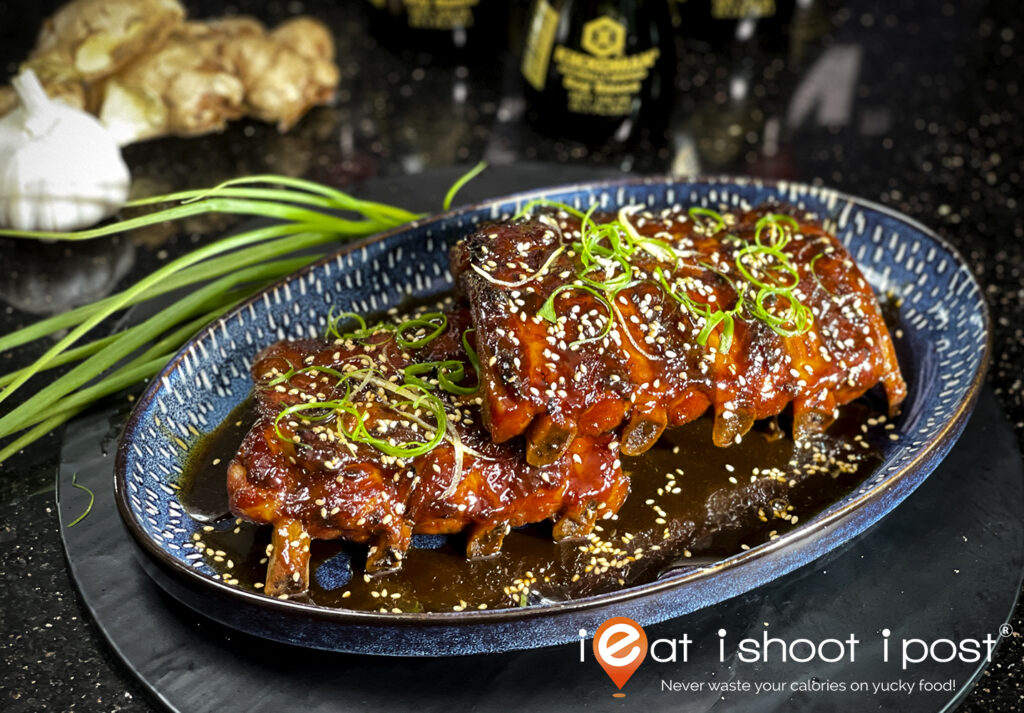 Happy Cooking!
Other recipes using Kikkoman Sauces:
Japanese Beef Stew
Sukiyaki Potatoes and Mock Pork
Dong Po Rou (Braised Pork Belly)
BBQ Soy Sauce Prawns
Thai Prawn Vermicelli
Cantonese style Steamed Fish

Click here for the Youtube playlist of the all the recipes.
Disclosure: this post is written in partnership with Kikkoman.