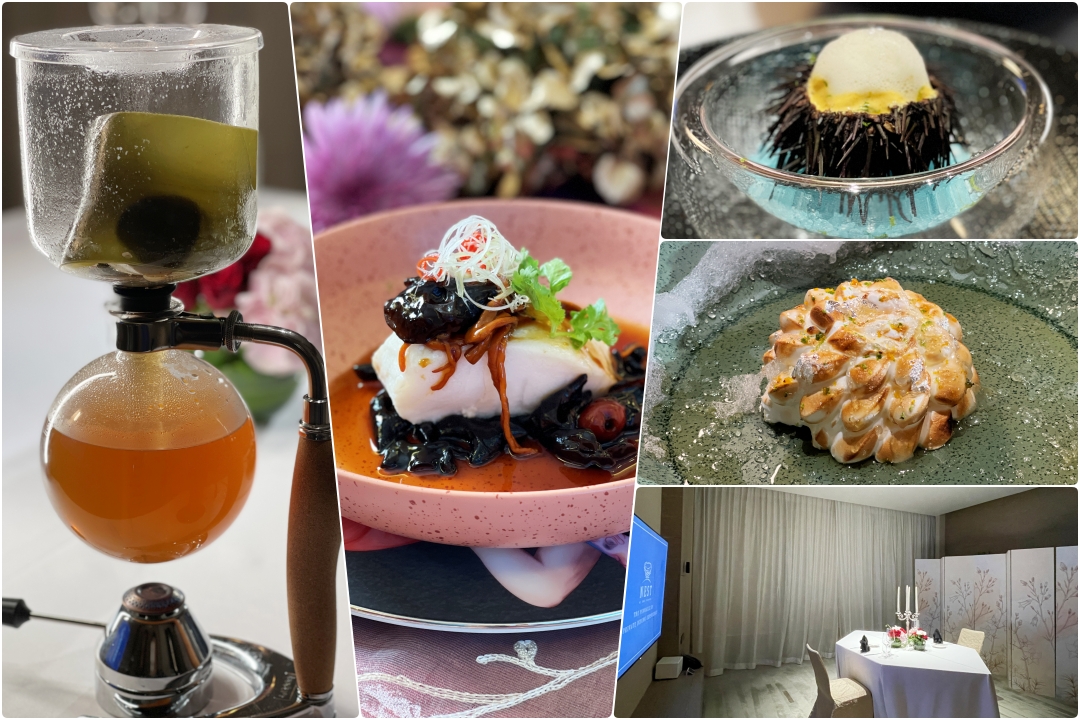 When you think of private dining, you'd probably think about going to someone's house or having a private chef come to your home to cook a meal with friends. But have you heard of Private Dining in a hotel?
The people at the One Farrer Hotel have embarked on this novel concept and have transformed level 20 of the hotel into a place where you can organize a room for your guests to enjoy a private dining experience.  They have re-purposed the rooms by replacing the bed with a dining table, thereby turning it into what they term,  the "Dining Haven".
The hotel chefs will work with you to create a bespoke menu complete with themed decor or you can simply book a room to enjoy an executive set lunch/dinner menu – all in the privacy of your private dining room.
They have designated a separate service room at the same level for final food preparation so that guests will enjoy their meals hot and freshly plated.  This is unlike the usual hotel room service where food is prepared in the kitchen and served on a tray or trolley with plates of food kept warm by a metal covers.
Here is a review of some of the dishes we tasted from their Gourmet menus, at the Presidential suite and Dining Haven.
Private Dining Menus
While, you can work with the chefs to create a bespoke menu, they have some packages to get you started.
Deluxe Package (3-Course Lunch  78++ / 4-Course Dinner 128++)
Connoisseur Package (4-Course Lunch 108++ / 5-Course Dinner 158++)
Gourmet Package (5-Courses Lunch 168+ +/Dinner 188+ +
prices are per pax
Chinese New Year Menu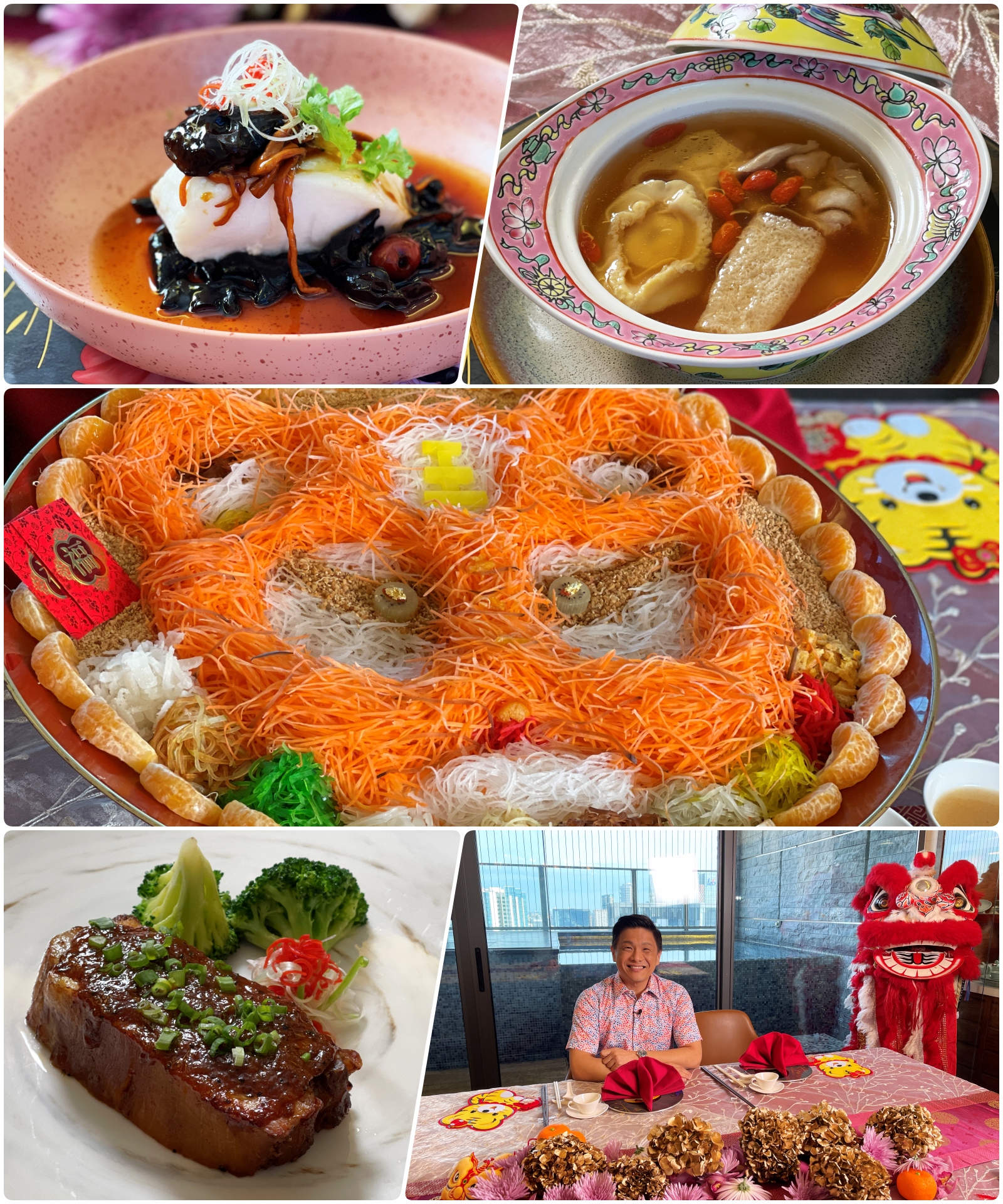 The Chinese New Year menu is a 6-course menu ($168++ per pax)  that starts with a Prosperity Yu Sheng with gold leaf, salmon and fish skin chips, followed by a double-boiled abalone and ginseng soup, 3 mains and finish off with a double-boiled dessert.  Click here for the full menu.
Note that additional charges may apply for special room decorations.
Bespoke Fusion Menu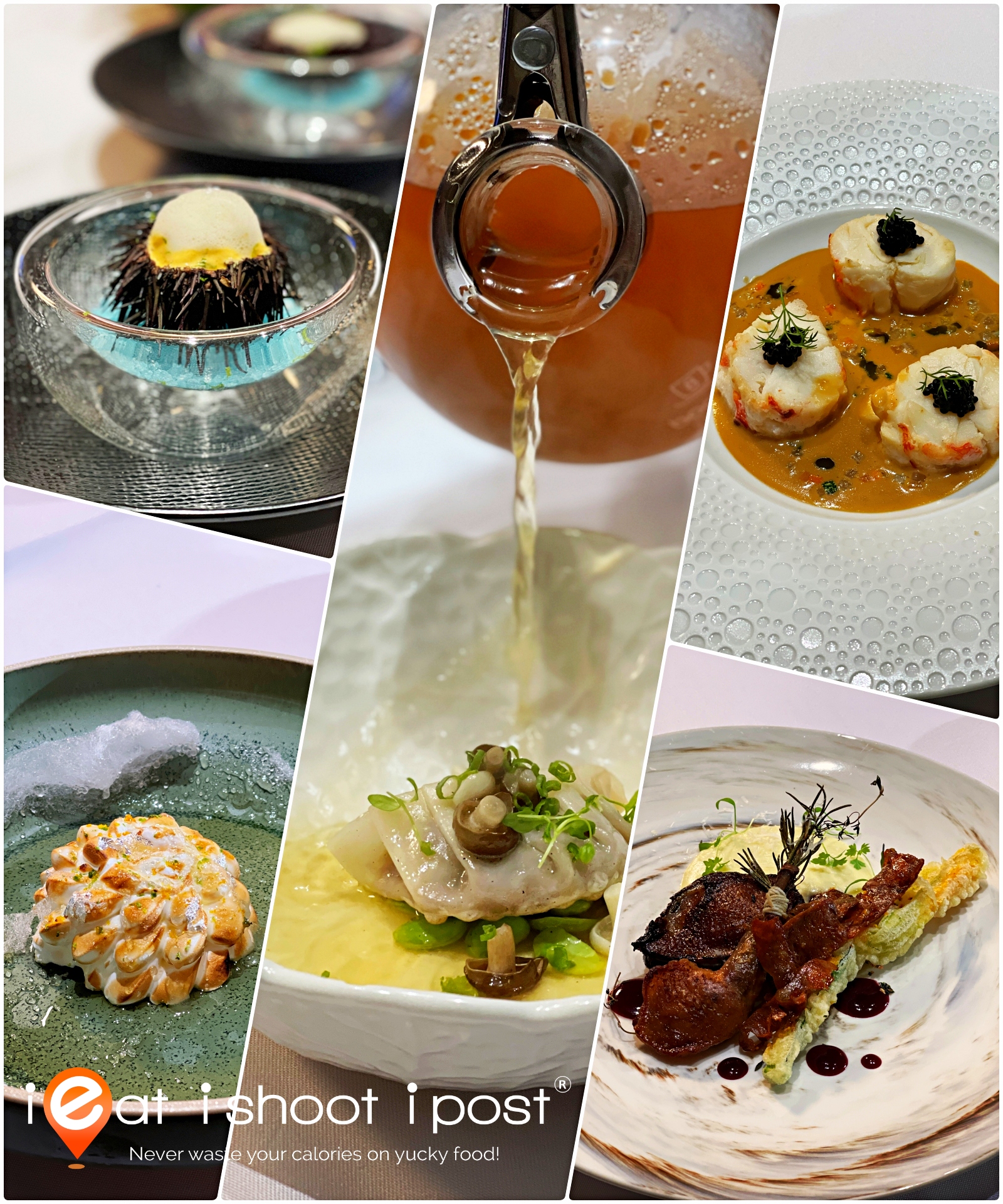 The 5-course bespoke fusion menu ($208++ per pax) was probably the one that highlighted head chef Marcus' culinary skills and creativity.
The menu started with an Uni custard served in a Sea Urchin shell, topped with a foamy air of lime zest and yuzu. While you're enjoying the sea urchin, servers will bring in a coffee percolator filled with Beef Consomme that will be poured over some Wagyu Beef Goyza. I really enjoyed the Rock Lobster served with Beluga caviar that came next.
Chef did a good job with the Wood Smoke Squab that paired really well with the cheesy potato mousse and blackberry reduction.
The meal finished off with a bit of theatrics as flaming Grand Marnier is poured over a Baked Alaska which has been topped with fairy floss.
Bespoke Japanese Menu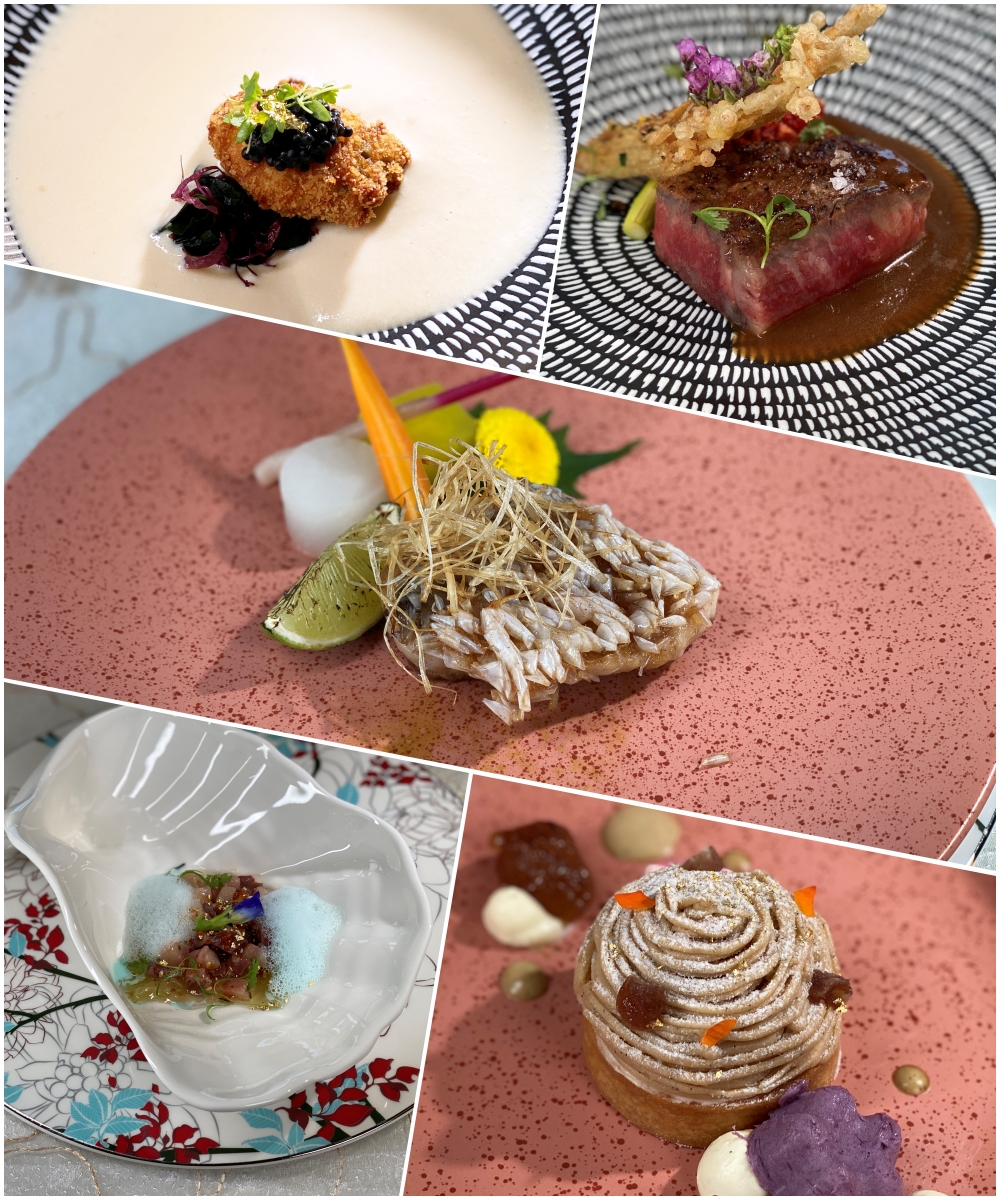 We had suggested to chef to create a Japanese-themed meal and he came up with a 5-course menu ($258++ per pax) that highlights Japanese produce like the Amadai, Hamachi and Wagyu but styled like a French fine-dining meal.
The team really took to the Japanese theme and decked out the presidential villa with Japanese trinkets and even had Yukatas for us to put on.  With the spa in the background, it really felt like we were in a Ryokan, due for an onsen after the meal.
Note again that additional charges may apply for creating special themed experiences.
Private Rooms
Dining Haven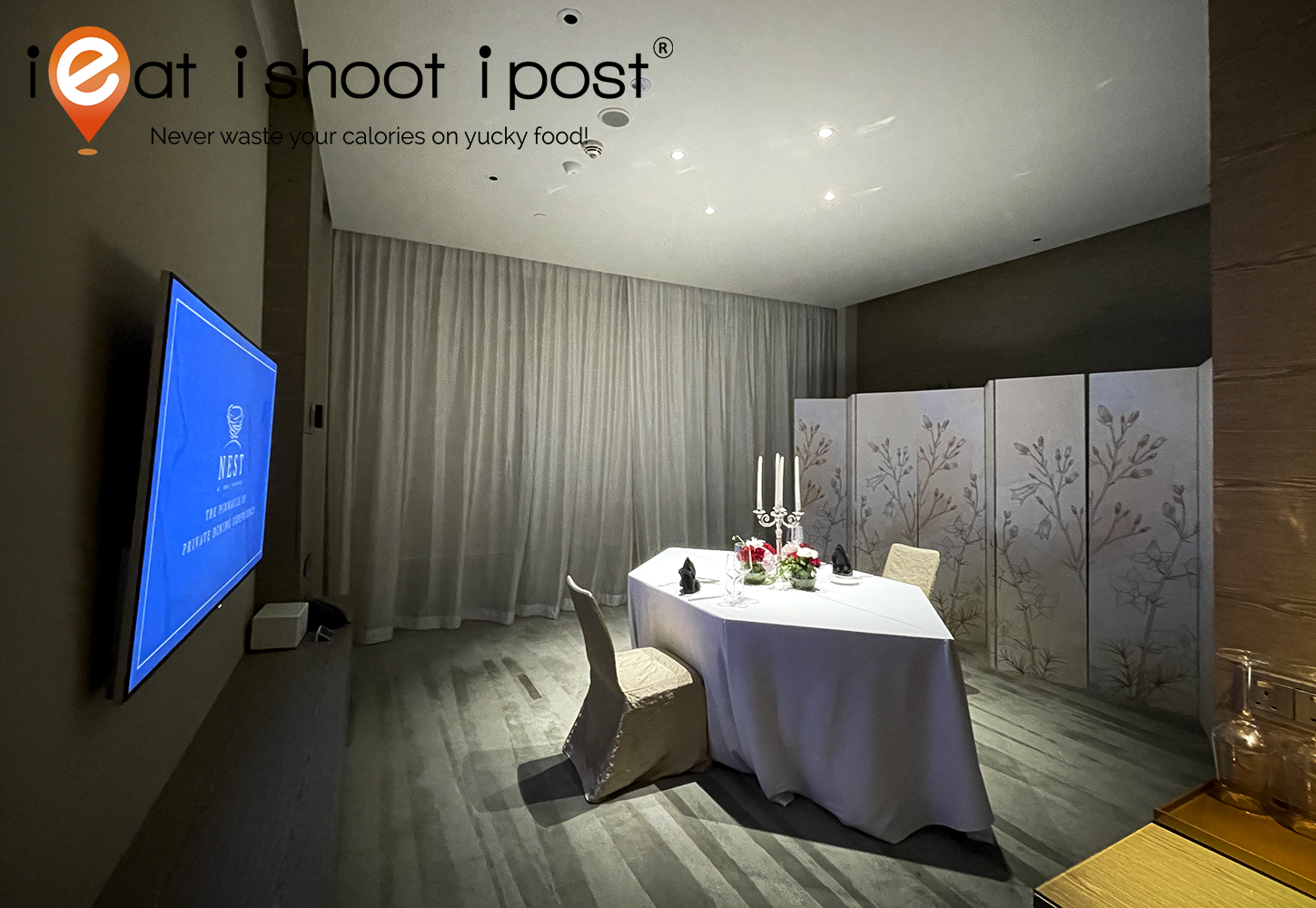 With fewer travelers, it really makes sense for them to transform some of their normal hotel rooms into dining rooms. Dining at the Dining Haven is quite surreal. You're in a hotel room but there is no bed.  Apart from having the entire room to yourself,  you get your own private toilet too!  On weekdays, you can dine here to experience their executive set lunch or dinners that start from $38++ and $58++ for a 2-course and 4-course meal respectively. Perhaps the dining haven will be transformed back into room stays once more Vaccinated Travel Lanes are in place. So, do give it a try soon!
Presidential Villa (Calla Lily)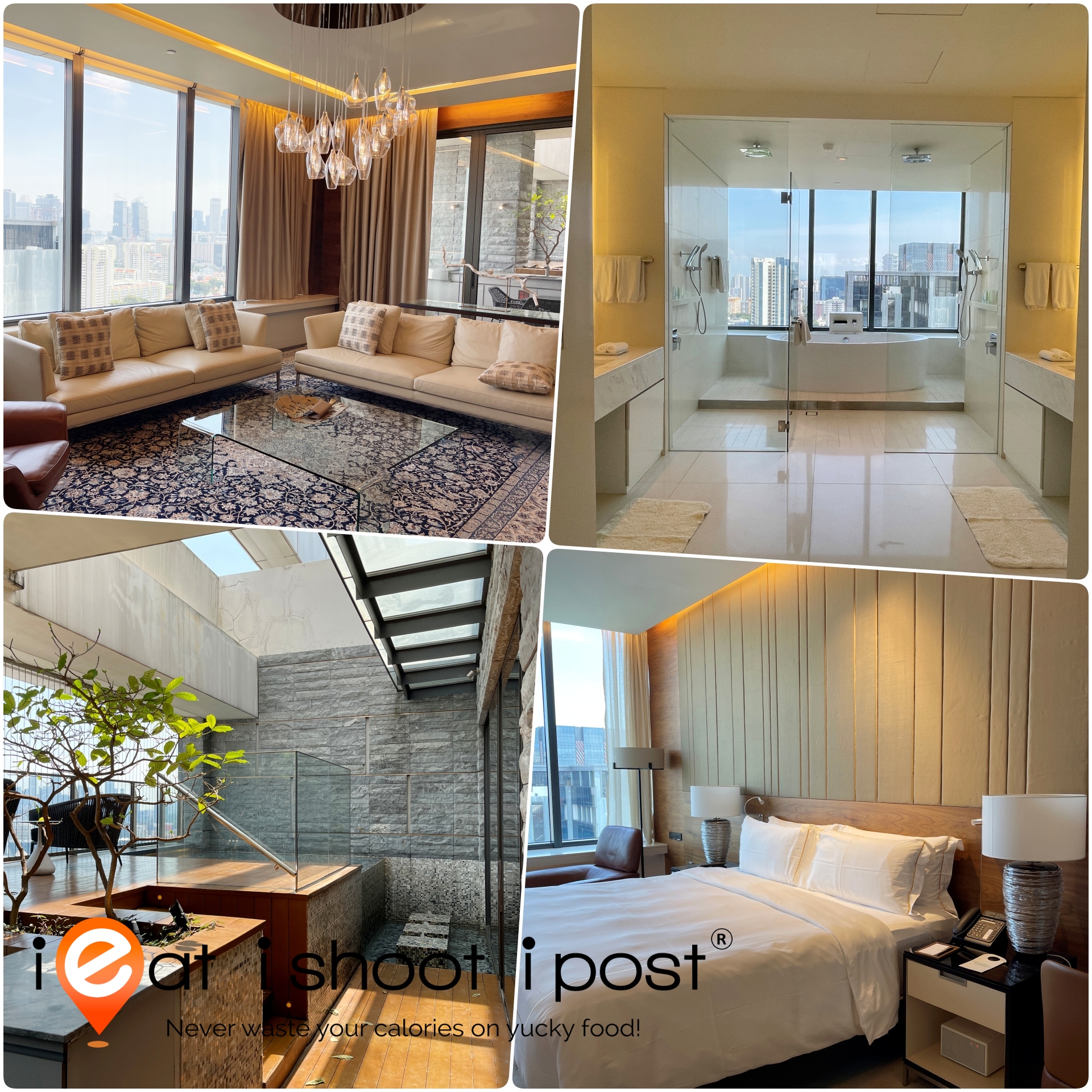 They have 13 different villas at the Nest and the largest and most luxurious is the Presidential Villa that features two bedrooms with ensuite bathrooms, walk-in wardrobes, a large living room, kitchen, dining area and even an outdoor patio with a good-size spa!
The villa is tastefully and beautifully decorated complete with art adorning walls and greenery. The dining table can sit up to 12 people and is perfect for hosting intimate corporate functions and social events. 
Jasmine Villa

The Jasmine villa offers two bedrooms, large living room and an outdoor patio. The dining space can accommodate up to 10 people.
Nest @OneFarrer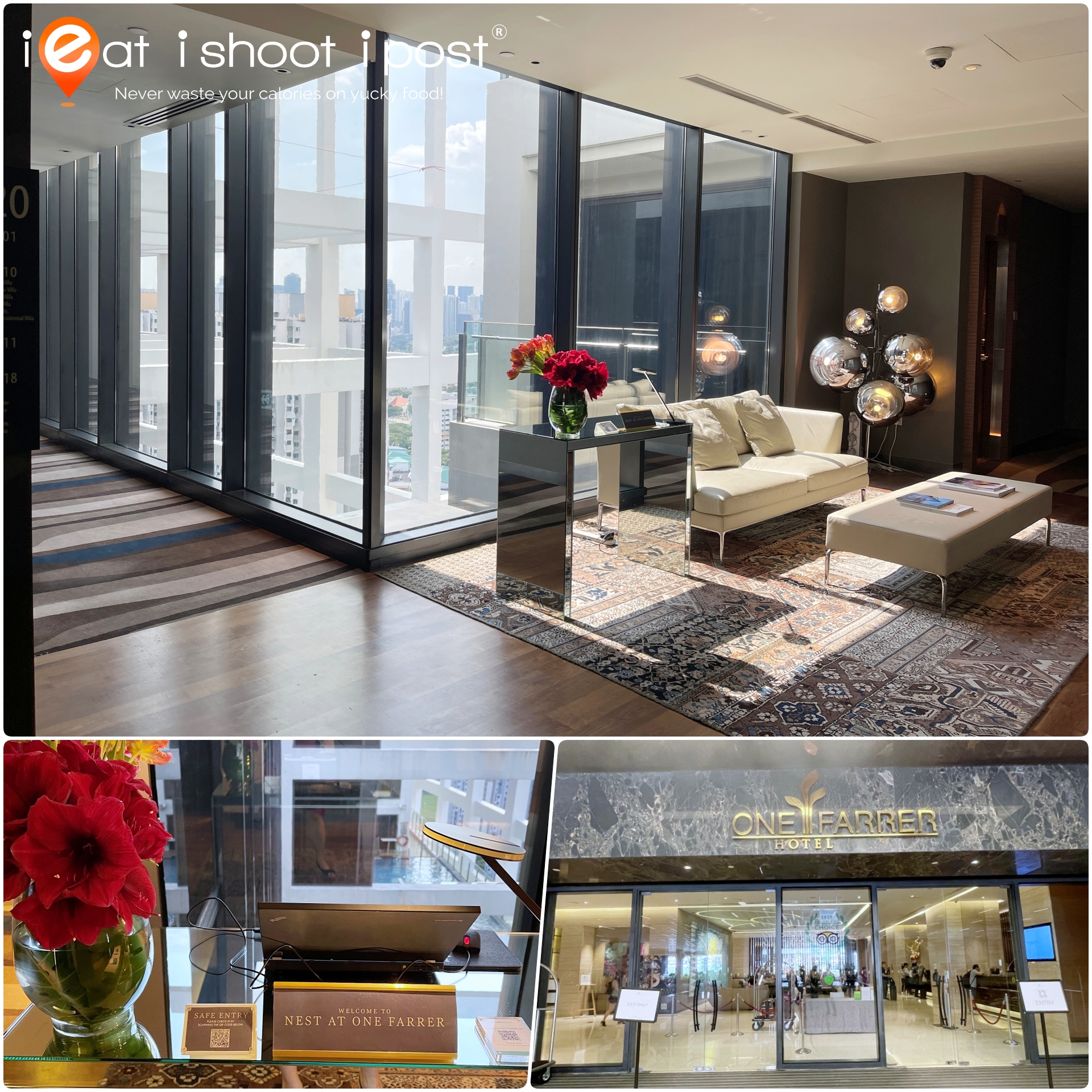 As you exit the lift at level 20, you'll find a small reception area where staff will greet and show guests to their dining haven rooms or villas for a private food affair. Pre-booking is required.
Conclusion
Hotel private dining is really more about experiencing fine-dining in the privacy of a hotel room than about interacting with a private chef.  This could well be a once-in-a-lifetime type of experience as its only during a pandemic that hotels like One Farrer Hotel would even transform their rooms into dining havens to offer private dining!
Disclosure: this post is written in partnership with Nest @OneFarrer