By Lisa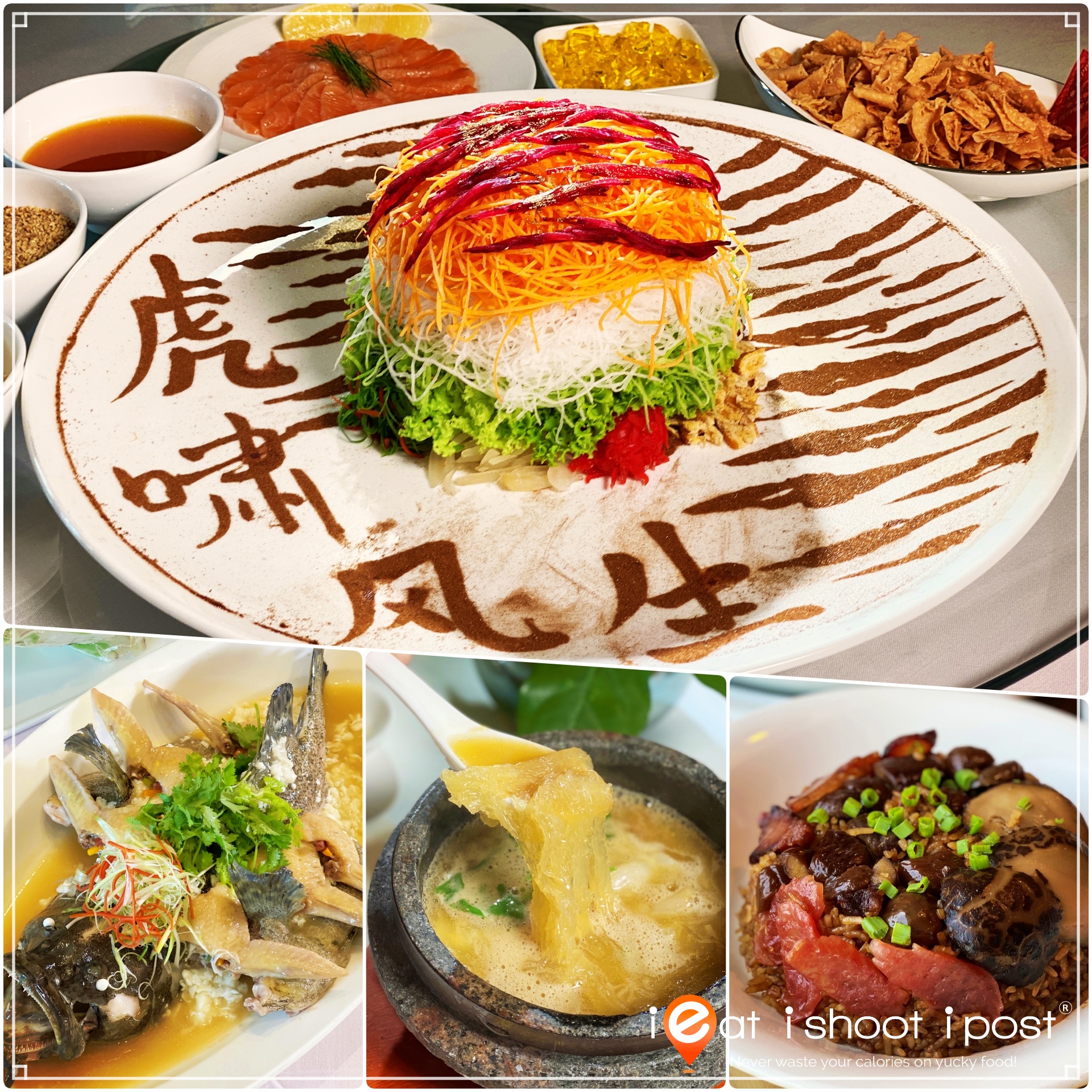 Seems like only last week when we welcomed the start of 2022 and here we are, making preparations for Chinese New Year! In case you've not made plans for your New Year gathering, you might want to consider the CNY Banquet menus of the three Chinese restaurants that we are reviewing here. These are restaurants with CITI Gourmet Pleasures specials, so you can enjoy your banquet and still have extra cash to put in the ang pows!
Huat ah!
Jade Restaurant, The Fullerton Hotel Singapore
It is our first time dining at Jade restaurant at The Fullerton Hotel Singapore which is located at the grand old GPO building and we were aptly impressed by the sense of history as we entered the hotel and were led to Jade restaurant located on the east wing.
The restaurant is like a mini art museum with beautiful jade-colour-hued wall motifs and individually hand-crafted ceramics on every table. These are all either created or inspired by executive Chef Leong Chee Yeng who is an artisan of many talents!
With Chef Leong at the helm, it is no wonder that their Gold Rush Salmon Yu Sheng is presented on a plate with an auspicious Chinese calligraphy greeting, deftly made from five spice powder. The Yu Sheng also includes a portion of golden champagne jelly that adds a nice textural contrast. The servers have a thoughtfully composed set of "wishes" they would recite as different ingredients are added to the Yu Sheng.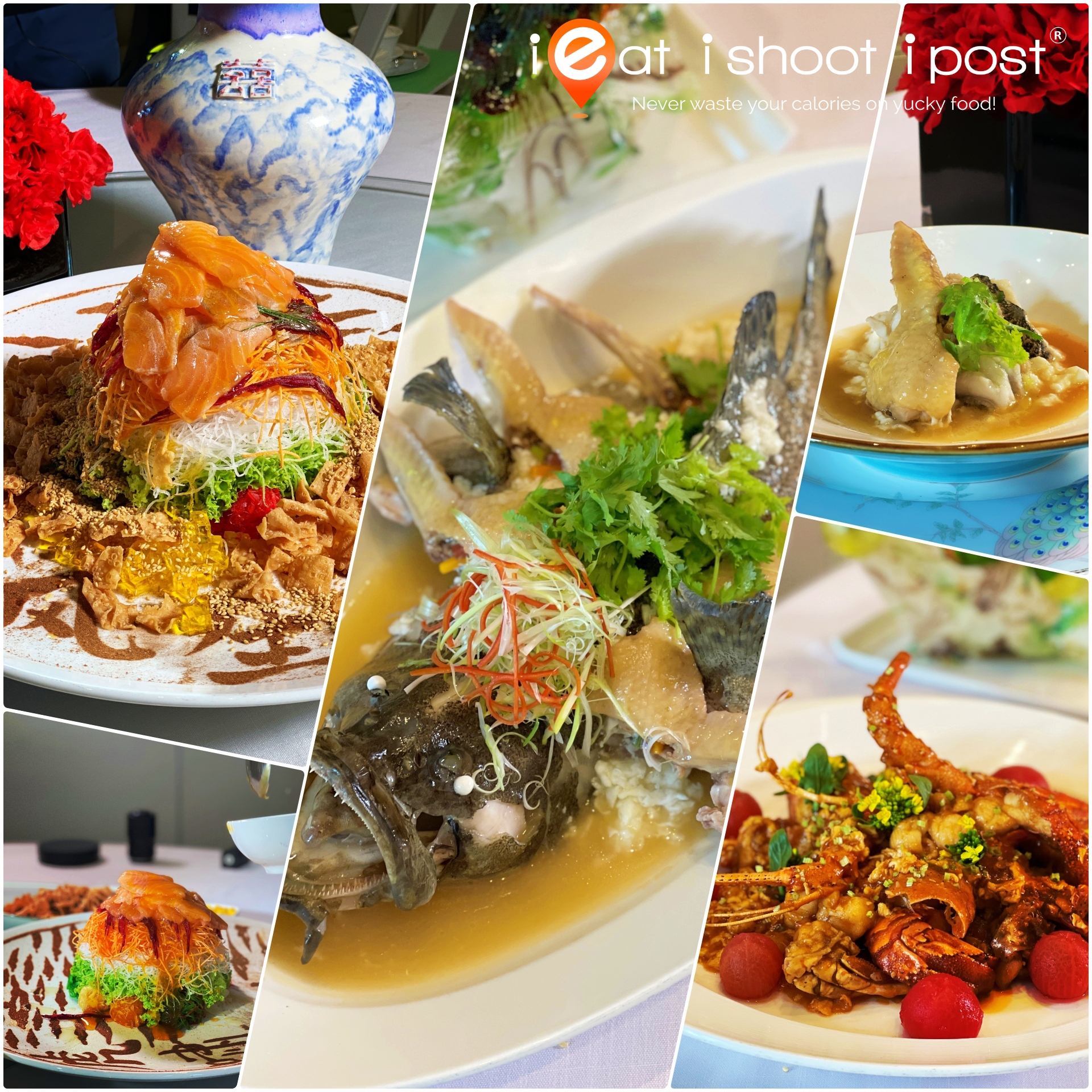 The most eye-catching dish is the Steamed Tiger Grouper with Minced Ginger and White Wine topped with Stuffed Chicken Wing. Who would have thought of adding wings to a Tiger Grouper except perhaps a chef with an artistic flair like Chef Leong? Being the year of the Tiger, we can all expect to see more Tiger groupers adorning banquet tables this year! While the dish was well executed, we're not sure if the addition of the stuffed chicken wings actually synergized with the grouper in terms of flavour. However, there is no doubt that it will elicit that "Wow!" factor with many guests!
The unexpected surprise was the Fried Local Lobster with tomato, egg and rice wine. The familiar tomato and egg coupled with the yummy crustacean flavour of the lobster made me want to lick every bit of sauce off the plate!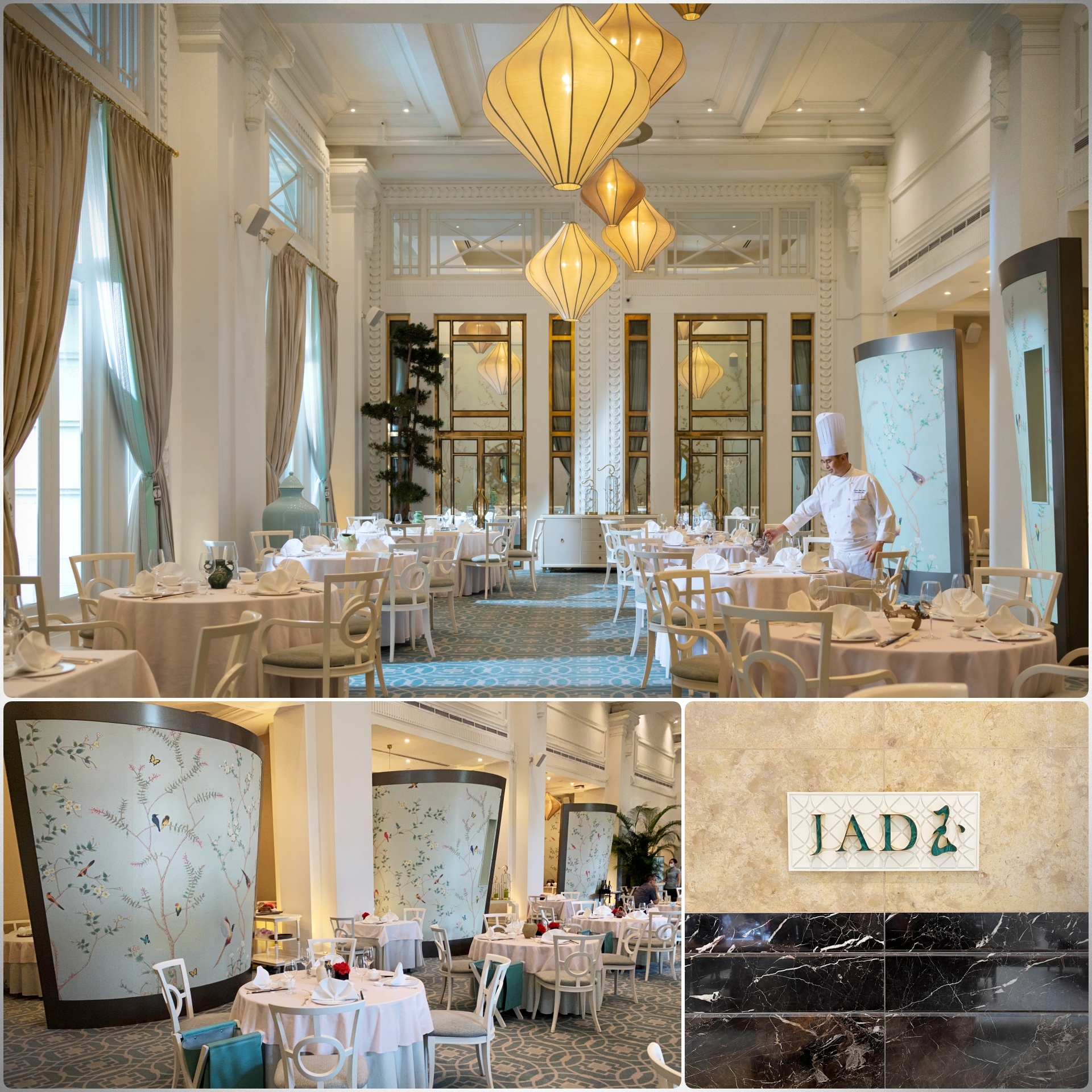 CITI Gourmet Pleasures Special:
15% off Chinese New Year Dinner Set Menus for all Citi cardmembers
Valid: Until 15 Feb 2022
Find out more about this deal here.
Jade Restaurant, The Fullerton Hotel
1 Fullerton Square, Singapore 049178
Soup Restaurant, Jewel Changi Airport
Next, we made our way to Jewel to check out Soup restaurant's latest outlet. Unlike many of their other outlets, the deco at this outlet is more aligned to Jewel's garden resort feel. Nonetheless, they still have a painting of a Samsui woman, a tribute to their origins. I've always wondered why they are called "Soup restaurant" yet their signature dish is the Samsui Ginger Chicken. I finally got my answers that day.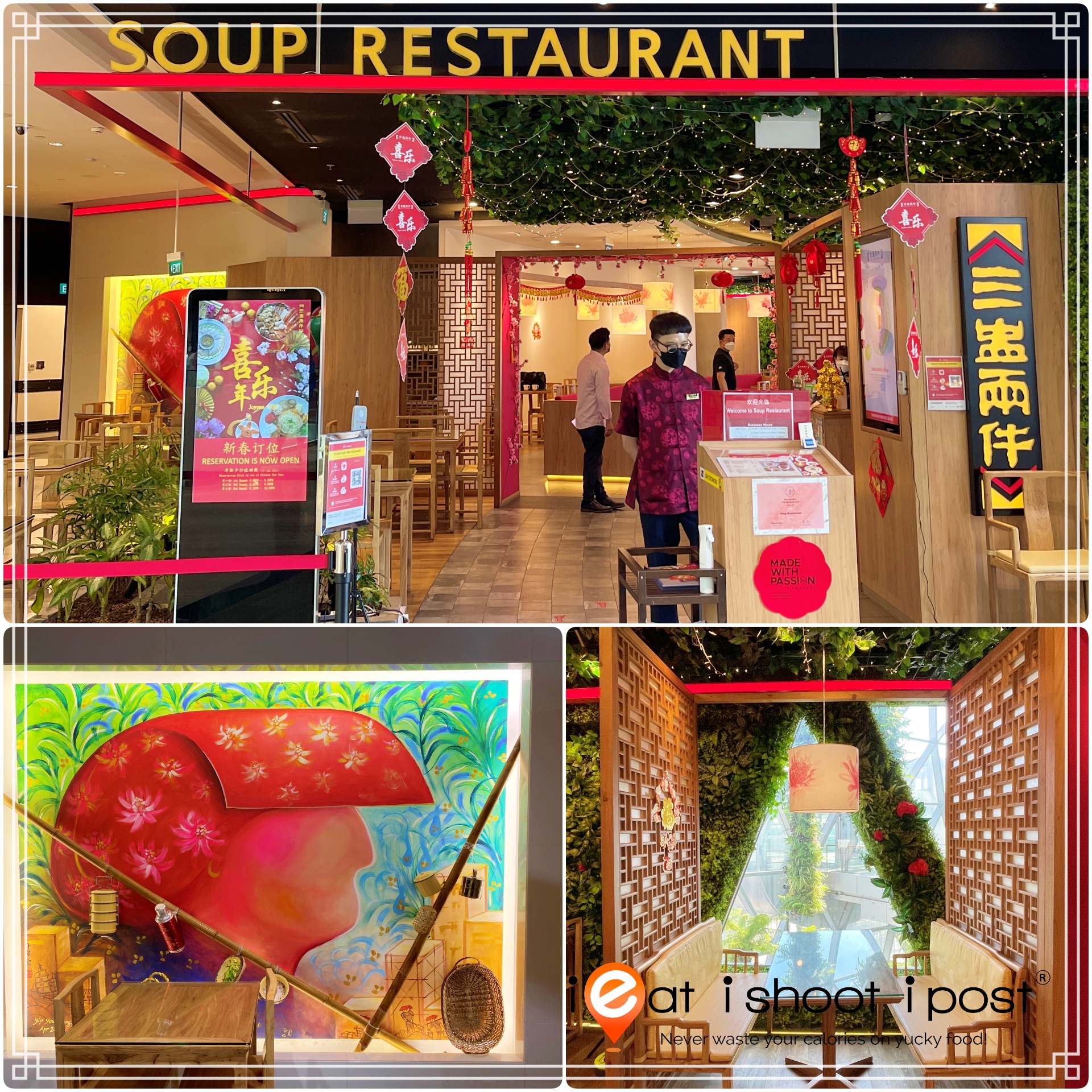 Firstly, it is called Soup restaurant because it is founded by four engineers in the early 1990s who wanted to provide a healthier, home-cooked version of Cantonese cuisine, with food such as steamed dishes and double-boiled soups, suitable for all ages. At the same time, one of the founder, Mr Mok's grandaunt was a Samsui woman and he wanted to preserve the heritage by introducing their cuisine in the restaurant.
The background story certainly piqued our interest in the history of the Samsui women in Singapore! As we delved into their story, we learned that their distinctive red headdress is made of a piece of red cloth that is starched and folded into shape. It provides not only shade and protection from dust at the construction site but also acts as storage for things like cigarettes and money as well! Those of you who still remember the iconic Channel 8 TV series in the nineties, Samsui Women, might want to quickly relieve some nostalgia! Here's the first episode on YouTube!
Chinese New Year Set Menu Dishes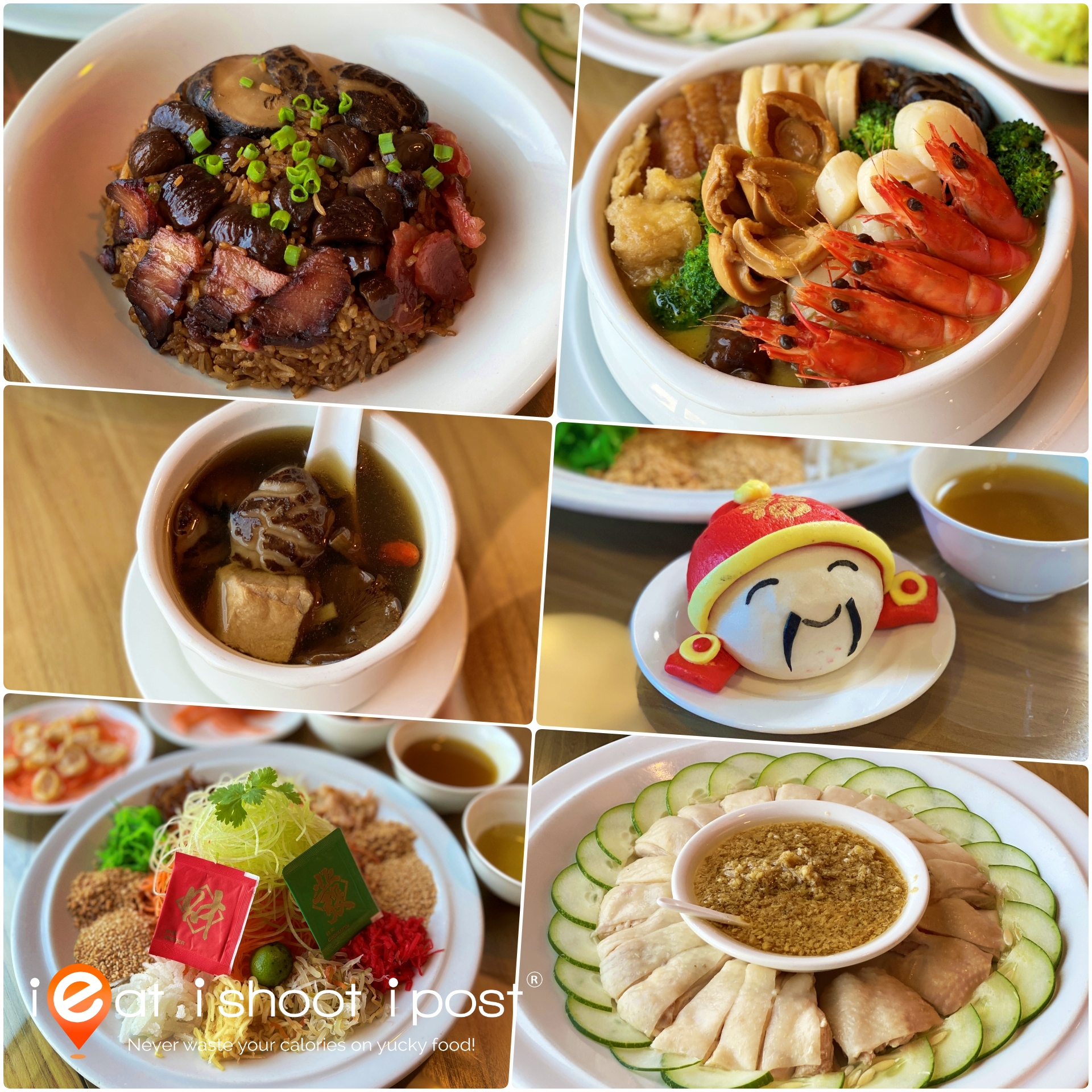 I'm glad to report that their signature Samsui Ginger Chicken is featured in all their CNY set menus. And rightly so, as we found out that steamed chicken served with ginger sauce in a cabbage wrap is a dish Samsui woman would typically enjoy only once a year, during Chinese New Year! Yes, those were the bad old days where the eating chicken was a luxury, not just for the Samsui woman but for many other early settlers too! Needless to say, we thoroughly enjoyed the dish and couldn't get enough of that fragrant ginger sauce that's made with ginger that is specially sourced from a farm in Malaysia.
At first sight, the Traditional steamed rice with Chinese Sausage and Braised mushroom (Lup Mei Fan) looked like it is going to be very heavy but I was surprised to find myself enjoying the liking the Jasmine Rice that has been perfumed by the premium lup cheong, mushrooms, waxed meats and chestnuts!
Maybe we are just getting really old (okay to some, we are already there) but the braised treasures in the Wellness Collagen Treasure Pot with Abalone are starting to really agree with us. Pen cai is not a traditional CNY dish when we were growing up but it has certainly been a regular feature during CNY for the last decade or so.
The soup of the Double-boiled Golden Mushroom Soup with Dried Scallop was clear and tasted really healthy and nutritious .
CITI Gourmet Pleasures Special:
S$10 off all CNY set menus with promo code CitiCNY10 for takeaway, online orders and dine-in,
Valid: Until 15 Feb 2022
Find out more about this deal here.
Soup Restaurant, Jewel Changi
78 Airport Blvd., #03 – 201, Singapore 819666
Note that CITI Gourmet Pleasures specials for Soup restaurant is available at all outlets, not limited to this one only.
Summer Palace, Regent Singapore
Our final stop is One Michelin-star Summer Palace at the Regent Singapore. This decades-old restaurant has seen few renovations over the years as the owners really like to keep things as they are. There is an understated charm about the place which is hard to qualify. It's an authentic old-school feel which can't be replicated and can only be nurtured with time.
I am sure anyone would be curious about the quality of food that comes out of a Michelin Star Chinese kitchen. The food at Summer Palace classic Cantonese cuisine that is done well. Often, it's in the simple dishes that you can tell the chefs' skills. The first dish of Stir-fried Rice Vermicelli with Shredded Duck and Seafood is a testament to that. The alluring smell of the noodles filled us with anticipation while we were waiting to start filming!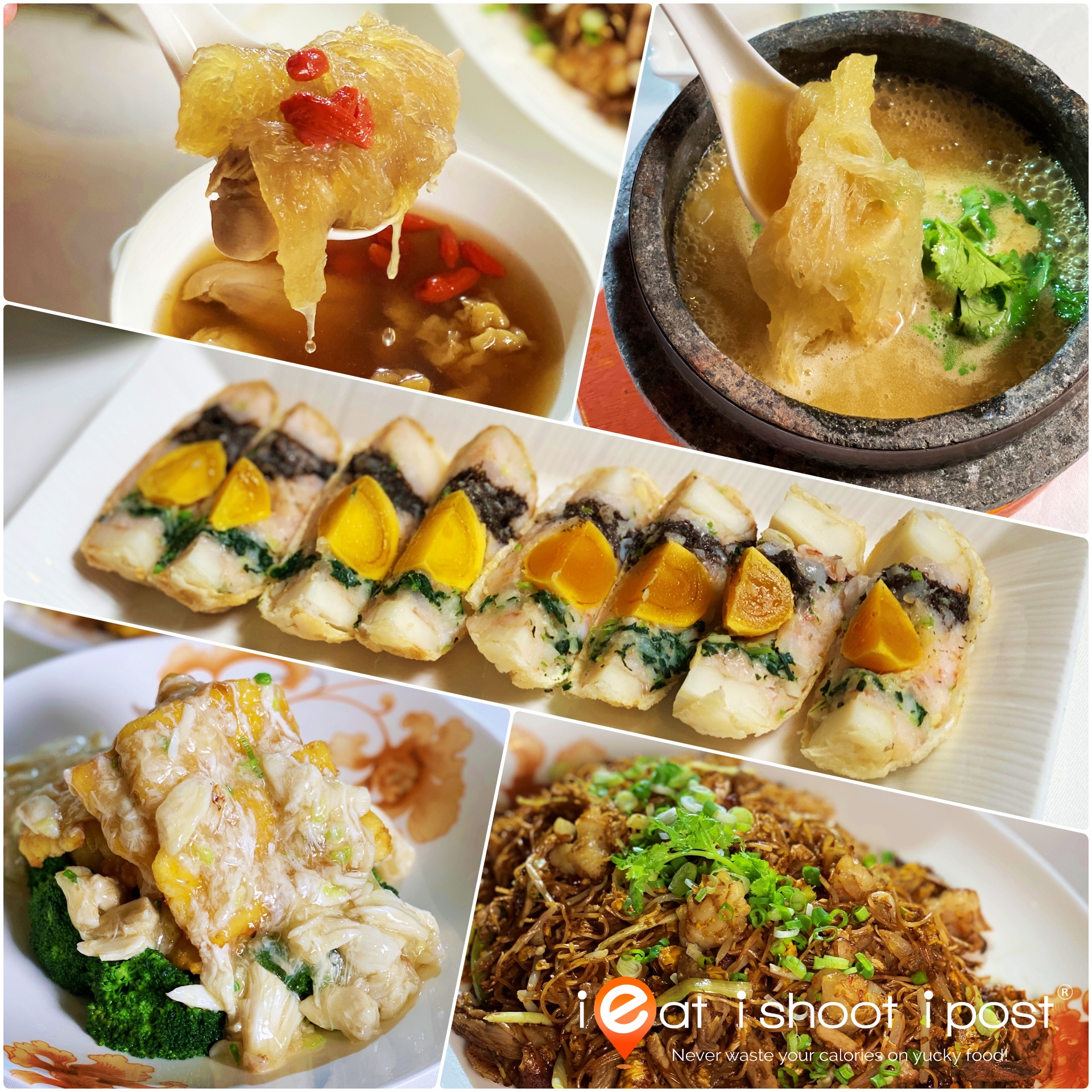 We got to taste both the Braised Bird's Nest Soup with Dried Scallops and Fish Maw in Stone Pot and Double-boiled Superior Bird's Nest Soup with Chicken, Dried Scallops and Yellow Fungus and must admit that we preferred the former more collagenous version whose broth is made with the old mother hen, sea cucumber and other bones and boiled for many hours. The silky-rich collagen soup is the kind of stuff that really makes CNY feel like CNY! After all the hard work through the year, it is finally time to celebrate and reward yourself with something sublime!
The Tiger Garoupa got featured on this menu as well. We're sure the fish farmers have increased their production for Tiger garoupa this year! The Fried Tiger Garoupa Fillet with Crabmeat Sauce and Broccoli was very good and is definitely a failsafe dish.
The Deep-fried Sea Moss and Seafood roll is also a dish specially created for Chinese New Year. The black sea moss placed alongside the salted egg yolk look like tiger stripes, don't they? The roll was tasty and we liked the chunky bits of water chestnut.
I'm sure another reason the restaurant continued to earn a Michelin star for 5 years since 2017 is, their service. Encounter restaurant manager Julia Lai and you'll understand what it means to have one's needs taken care of before voicing out.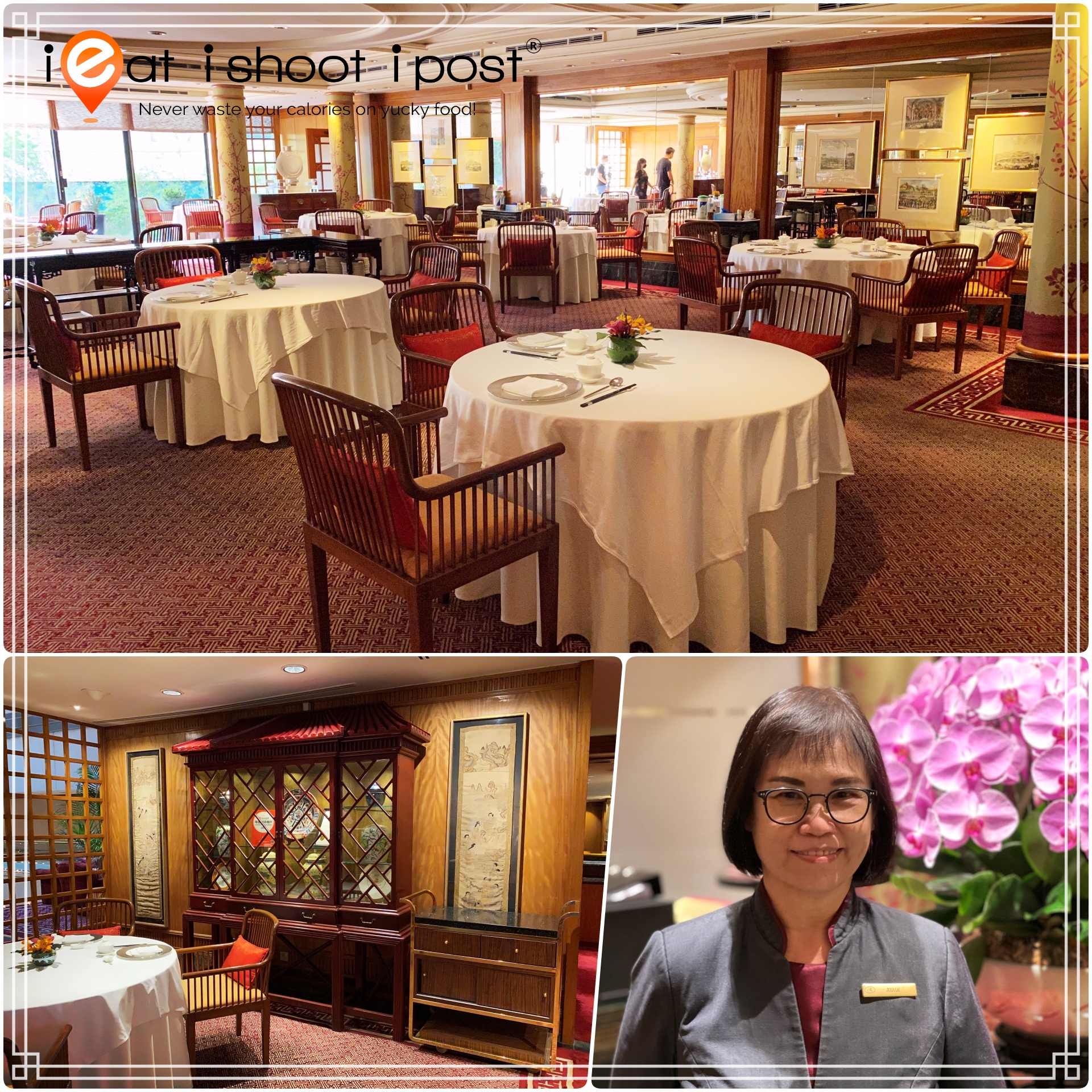 CITI Gourmet Pleasures Special:
15% off Chinese New Year set menus with complimentary Nian Gao Fish for set menus priced at $1,288++ and above
Valid: Until 15 Feb 2022
Find out more about this deal here.
Summer Palace, Regent Singapore
1 Cuscaden Road Level 3, 249715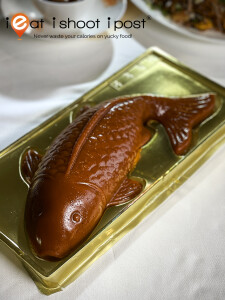 To find out more CITI Gourmet Pleasures CNY festive offers, click here.
Happy Eating! Happy Tiger Year and Huat ah!
Disclosure: This post is written in collaboration with CITI Gourmet Pleasures