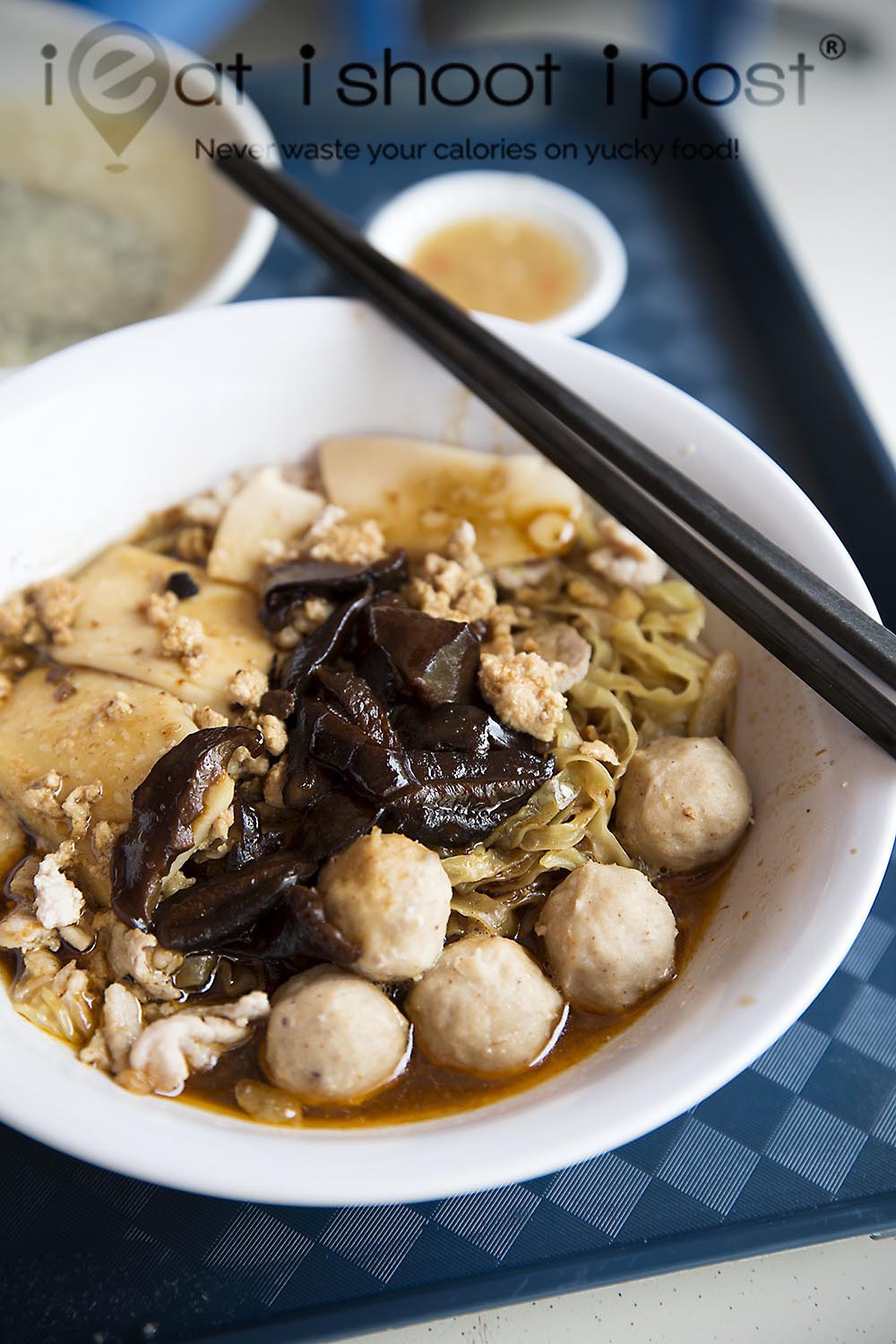 It's little wonder that my facebook post about a teenaged Japanese girl selling mee pok generated so much interest from the public! Here we are in Singapore, struggling to find enough young hawkers take up the mantle of selling traditional hawker fare when suddenly we see a young Japanese girl sweating it out in a coffeeshop to make a bowl of mee pok which will put a lot of other stalls to shame.
I think it is the fact that she's Japanese that got everybody excited because the first thing you probably wonder about is how the Japanese approach to cooking is going to affect a bowl of bak chor mee?  Well, that was what I initially wanted to find out when I visited Mr Naoji Kuribara who made news a while ago as a Japanese man selling bak chor mee.  The question I had at the back of my mind was: "Will a Japanese make use of Ramen techniques to bring mee pok to the next level?"  I guess that is why we are excited about the Japanese taking on bak chor mee.  When you consider what the Japanese have done with French and Italian cuisines, one can only imagine what they can do with a bowl of bak chor mee.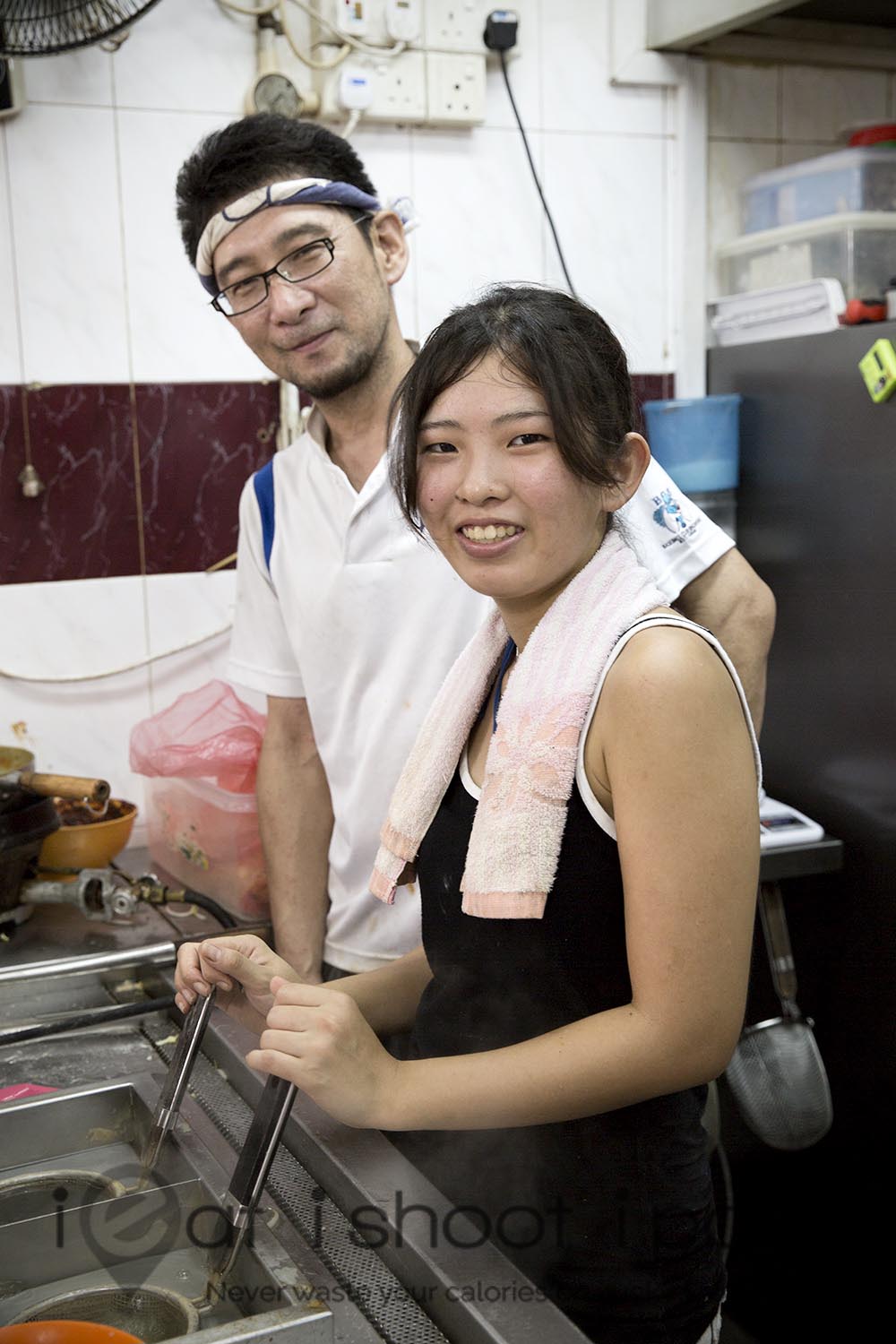 Mr Kuribara first came to Singapore as a finance executive for Sanyo.  But after a few years, he left to pursue his passion in cooking.  He had spent some time as a ramen apprentice in his younger days but his first venture was a Japanese food stall in a coffeeshop .  It was there that he made friends with neighbouring stall owner, Eric Chia who owns Ah Hoe Mee Pok.  He became so enamoured with his mee pok that he asked to be Eric's apprentice and spent 6 months working for him for free!  They are now partners and Eric has opened another stall at Blk 501 West Coast Drive.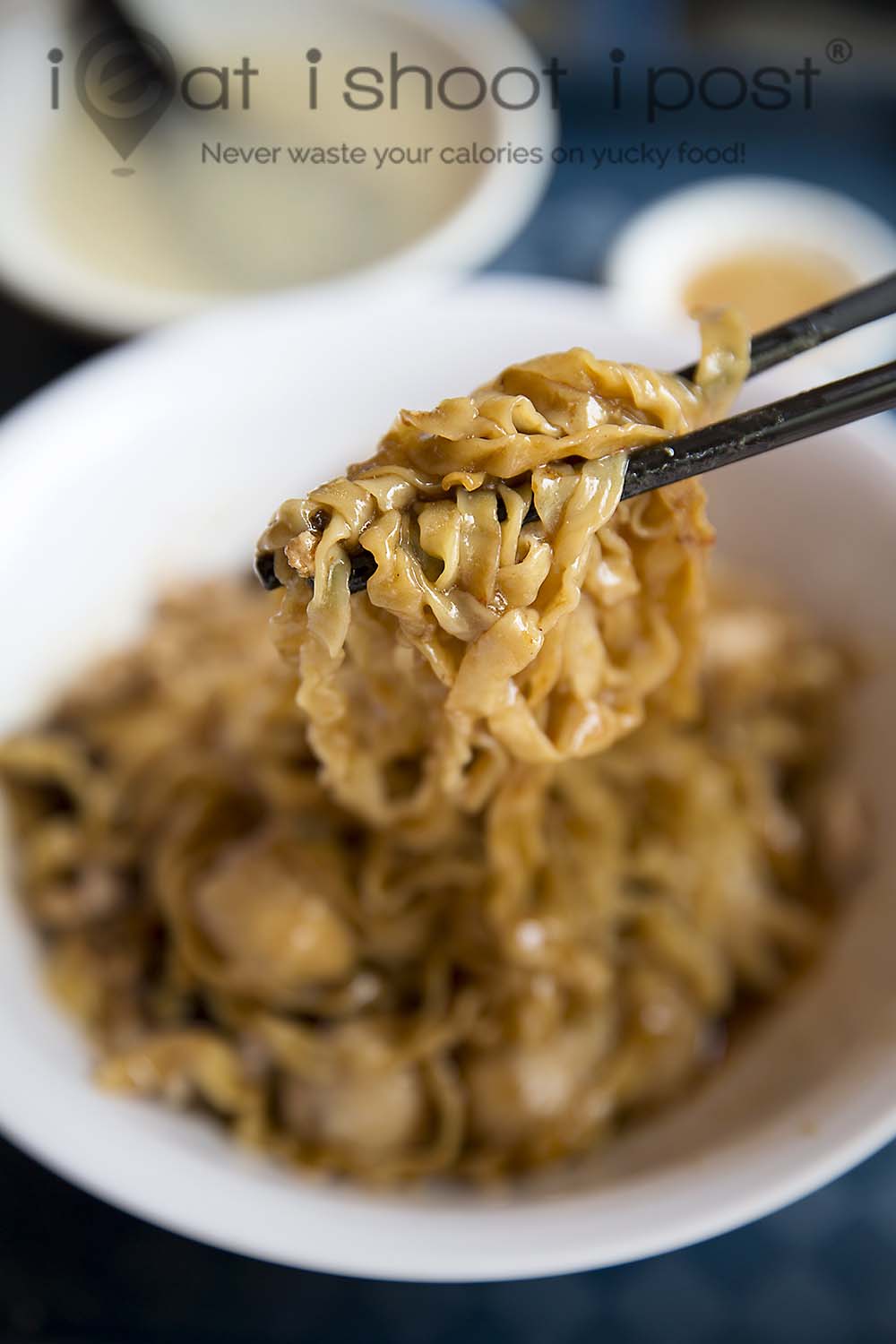 So, has Naoji-san employed any Japanese techniques to his bowl of mee pok?  Well, according to him, everything is still done the traditional way as taught by Eric.  However, he is very meticulous about setting the timer on when he blanches his noodles in order to make sure that it is cooked perfectly every time.  Another thing that he does is that he always tosses the noodles in the sauce to make sure that the noodles are uniformly coated with the sauce before serving.  He said this is very important, otherwise the noodles will clump together by the time it hits the table and the texture will be ruined!
When I first got to the stall, his daughter Reina was the one taking orders.  I was amused to see a young Japanese girl actually taking orders at a coffeeshop.  It was certainly very unexpected.  But the real surprise was when I finished interviewing Naoji-san and caught her blanching the noodles!  That was when I found out that she was only 18 and planning on a career as a Mee Pok girl!  My initial reaction was similar to that of some of our facebook fans.  "Shouldn't you be pursuing a degree or diploma?" I wondered to myself.  But apparently, she and her brother both love to cook and have already decided to pursue a career in food.  Her brother is in fact already helming their other stall at Blk 713, just a stone's throw away!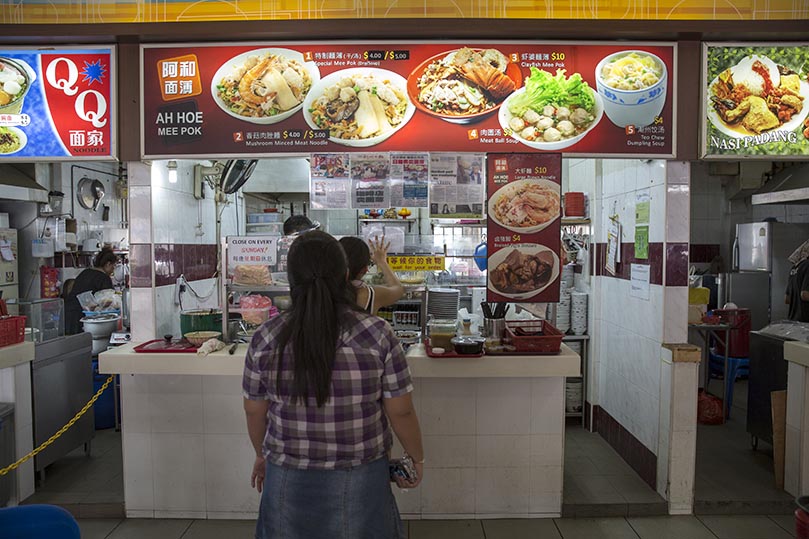 Well, how was the mee pok?
In short, it was really very good!  The texture of the noodles were perfect and the sauce was well balanced.  I ordered the $5 bowl which was chock full of ingredients including a few slices of canned abalone.  I would prefer a little more black vinegar but otherwise, it ranks up there with the best bak chor mee that I have tasted.  Chilli lovers might lament at the lack of heat in the chilli paste, but I am actually quite happy that the chilli added to the flavour instead of just numbing your palate with its searing heat!  Overall, it was a bowl of bak chor mee that I would not hesitate to eat every week if it was conveniently located close by.  4.5/5
Conclusion
A very good bowl of bak chor mee made by a Japanese family.  On one hand I am very glad that they have managed to master the authentic flavour of our bak chor mee.  However, I must admit that there is a part of me which wanted to see bak chor mee that has been given that special Japanese makeover to bring it to the next level.  Perhaps this is something that our next generation Japanese Mee Pok girl might be able to do in the future?  Let's wait and see!