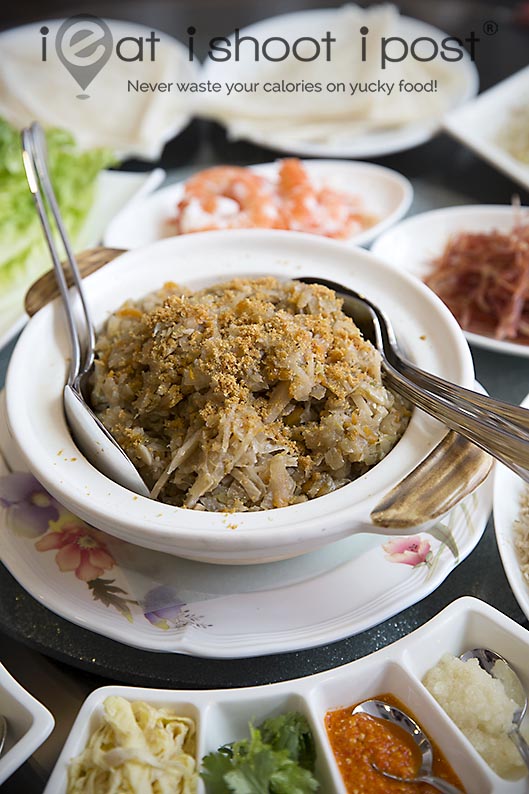 Good chance popiah has got a few things going for it. Aside from the fact that it is opened by a 3rd gen Singaporean chef who is super passionate about food, they also have a few items which are unique to their restaurant which is difficult to find elsewhere. There are also very few restaurants in Singapore where you can gather the family to have a "roll your own popiah" party. We celebrated my mother-in-law's birthday there and all the cousins were so happy to be able to roll their own popiah. It just goes to show that this particular dish is not as easily available as what it was before when I was a kid!
They use seven different types of vegetables in their filling which has a robust flavour from plenty of dried prawns. They no longer make their own popiah skin but is outsourcing them from Kway Guan Huat, the famous heritage popiah stall in Joo Chiat. From the basic set, you can then add on stuff like XO sausages, crab meat and prawns but just be forewarned that these will all add on significantly to the final price. My only complaint is that they don't have the crunchy sweet crisps which I really love! 4.25/5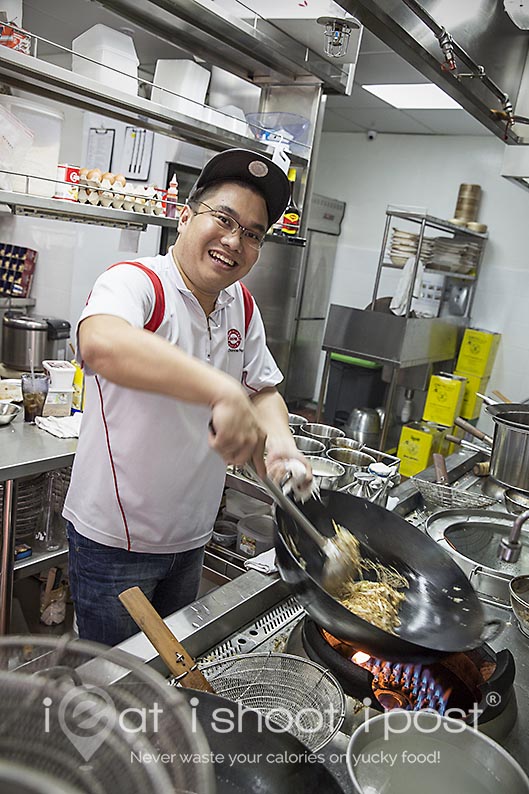 Good Chance Popiah has been around for forty years and this new branch is opened by 3rd generation "Ah Boy" who tells me that he grew up knowing that his future career is going to revolve around food. He has been helping in his family business since he was a child and went on to get his diploma in culinary arts from Shatec.
One of the marks of a great eatery is when the owner is also the chef. This might be very common in Western restaurants but most local Cze Chars hire chefs from Malaysia to do the cooking. The owners themselves sometimes know little about the recipes. So it is good to know that we have a local born Cze Char chef who not only comes up with the recipes but also personally goes to the wet market every morning to buy the fish and vegetables!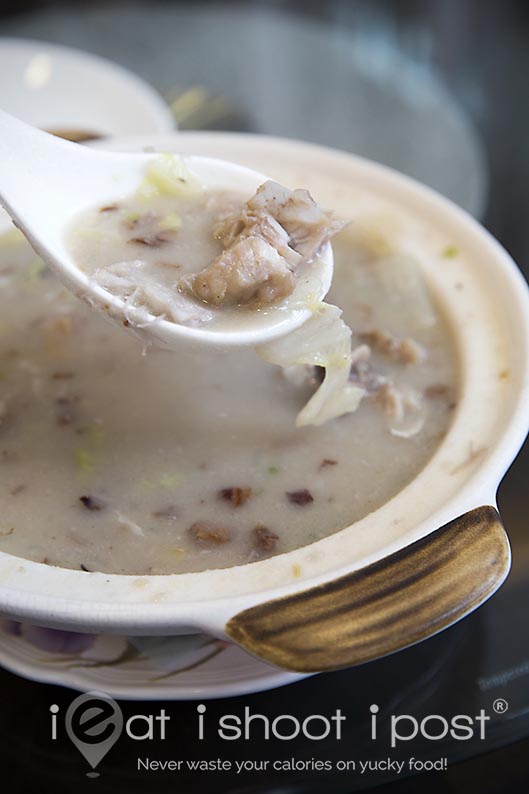 Such dedication really shows when you order dishes like the threadfin head and yam soup. This is a traditional dish which I really enjoy. The fish is really fresh and sweet and I just love the yam. I haven't come across any other eateries serving this soup which is a shame as it is something I will always order when I am eating here. 4.5/5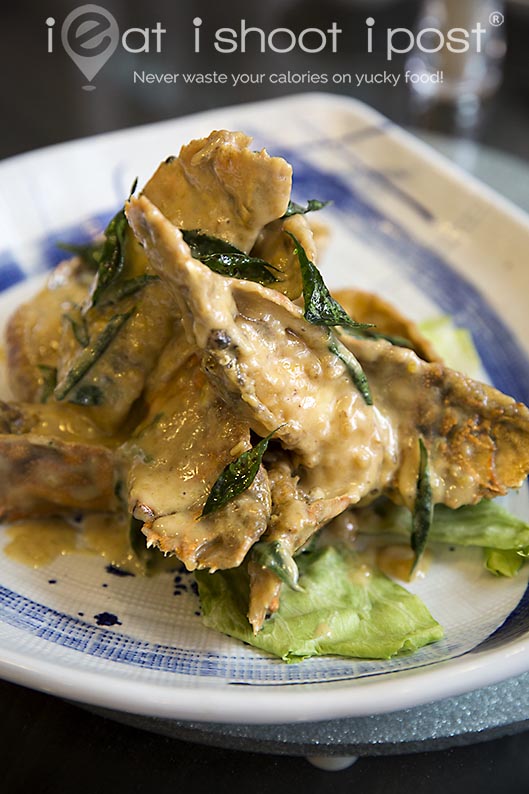 I have been to the restaurant thrice already and managed to taste two versions of their salted egg sauce. Both are very good. The wet version goes very well with crayfish which is one of their signature dishes there. I am generally ambivalent about crayfish because a lot of places serve frozen crayfish whose meat can sometimes be a bit bland (even mealy). Ah Boy's crayfish is very good. It should come as no surprise since he buys it fresh from the market every day. It goes well with his creamy salted egg sauce which is very nicely balanced. Some places use salted egg powder nowadays to replace real salted egg, but Ah Boy still insists on doing it the traditional way. Kudos, to the young chef for choosing to do things properly! 4.25/5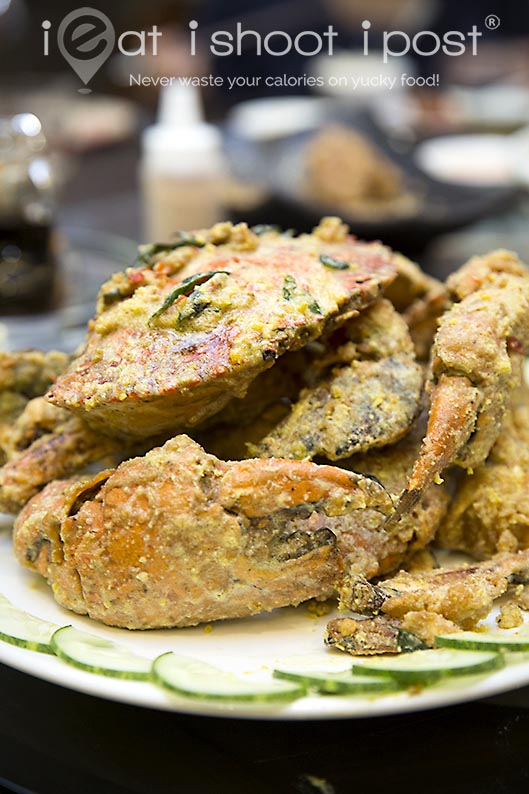 With crabs, Ah Boy recommended the dry version of the salted egg sauce. I was hesitant at first as I wanted to have a sauce which I can dip some mantou in. But I was glad I ordered the dry version. Good Chance doesn't actually have crabs on the menu, so you have to order one day in advance so that Ah Boy can pick them up for you when he does his marketing. This actually turns out to be quite advantageous as he will personally pick the best Sri Lankan crabs from his supplier. The salted egg sauce coats the crab and creates a crispy, savoury crust which is quite addictive. I think if demand picks up, he might eventually add this to the menu. (I think he should!) 4.5/5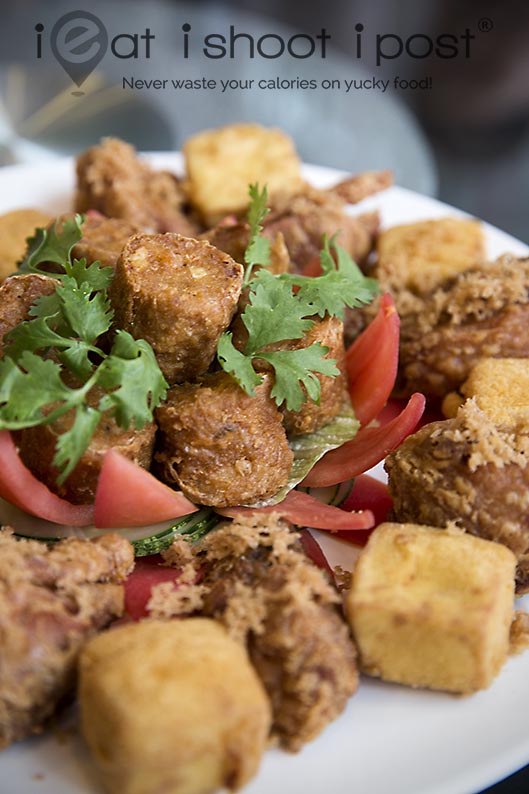 If you like everything fried, than you can order their fried mixed platter which comes with hae zhor, prawn paste chicken and special tofu. Of the three, if I had to pick one, I would pick the prawn paste chicken. It is made with fresh chicken (not frozen) which he buys from the market daily and he uses only thigh meat, so each piece is bursting with juices. The prawn paste is, perhaps, not as strong as I would have liked, but if you are hankering after fried chicken, you would be quite satisfied just ordering a plate of this. 4.25/5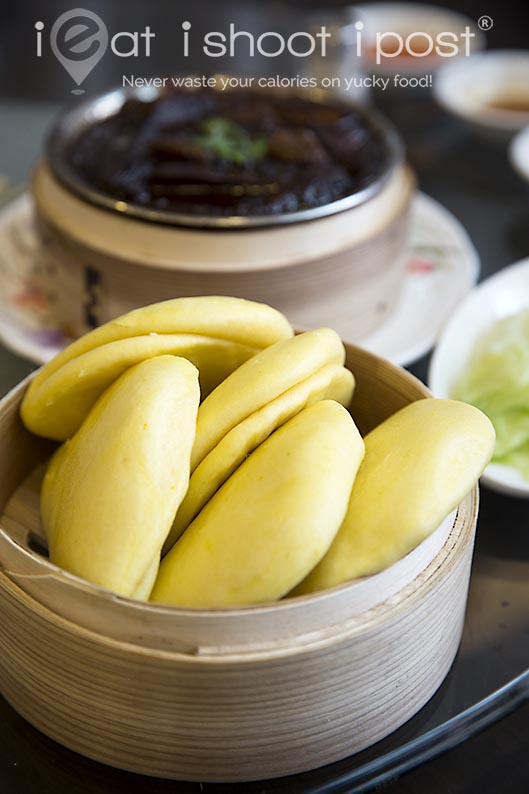 As with all their other ingredients, Ah Boy uses fresh Indonesian pork belly to make his kong bak (braised pork). What I also like is that they also add slices of fried yam to their braised pork which is something you don't find anywhere else. The yellow pau skin is specially sourced from a local producer who naturally colours the skin with pumpkin puree. It is done more for the colour than the flavour, so that they can call it "golden" pau skin. The skin of the pork belly is also wrinkly because it was fried first. Lots of other places omit this step which result in the skin remaining smooth. I grew up with Ma Ling Kong Bak, so for me, the skin has to be wrinkly in order for it to be proper kong bak! 4.25/5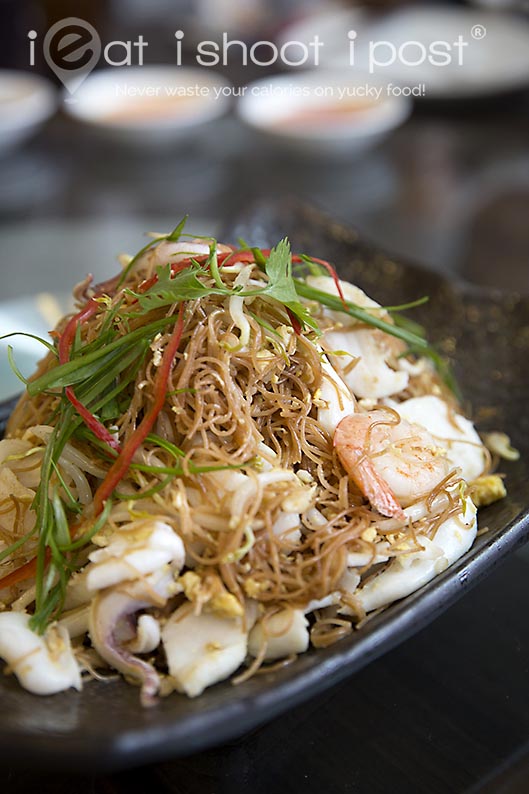 The fried mee sua is the house specialty. It is very very good and Ah Boy only uses fresh seafood that he buys from the market. I am not big on mee sua, but this is a good dish to order for birthdays and such. Personally, I would have preferred bee hoon. 4/5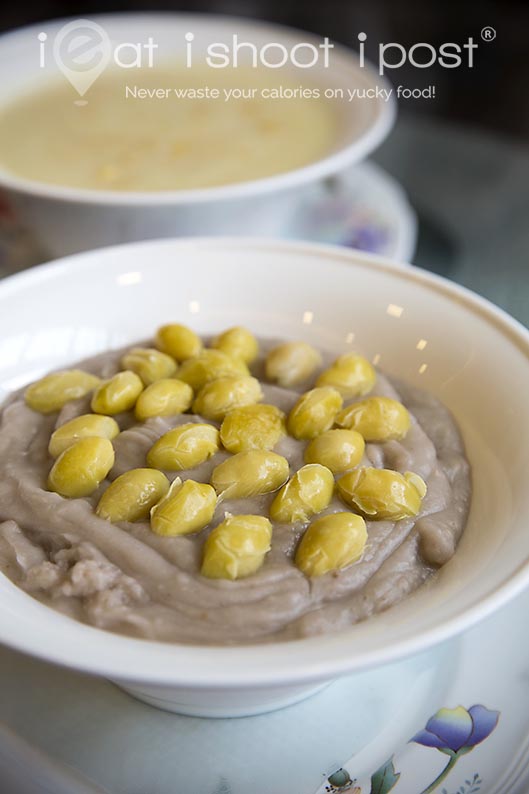 When it comes to yam paste, I am a stickler for the Teochew version which means that it has to have steamed pumpkin and doesn't come with the abominable sickly sweet coconut milk syrup. I have praised all his other dishes but here is where I draw the line. Order this only if you really need to have orh nee and don't mind putting up with the coconut milk. 3.5/5
Conclusion
This is my latest go to place for Zi Char. Local born Ah Boy comes from a family who is entrenched in the local food scene. He is young, energetic and passionate about food and his persistence in picking the seafood and other ingredients himself every day gives me a glimmer of hope for the future of Singapore Zi Char. On top of that, the place is comfortable, air conditioned and the prices are nett of gst and service charge. Call a day ahead and order some of his salted egg crabs. I think you will like it.
Update: 9 Nov 2022
The Jalan Besah outlet is now closed and Ah Boy is now back at the original location at Silat Ave.