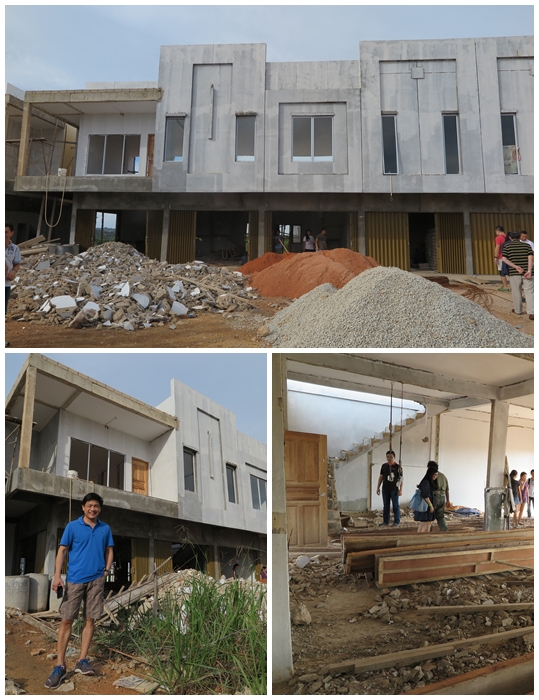 It is so wonderful to see that the new orphanage building coming along so nicely!  When we first visited the kids in Batam last year, we were so appalled by their living conditions and it is good to know that by September this year, they will be moving into their new home!  Kudos to Project Huios, the Singapore team who have been working hard in caring for the kids!
As you can see the new orphanage is almost complete.  It comprises of three shophouse units which are being converted to two large rooms upstairs with attached communal toilets for both the boys and the girls.  We have a retired chef who is helping to design the kitchen (very important part of the project from my perspective) and the Salvation Army has already volunteered to donate any items they might need.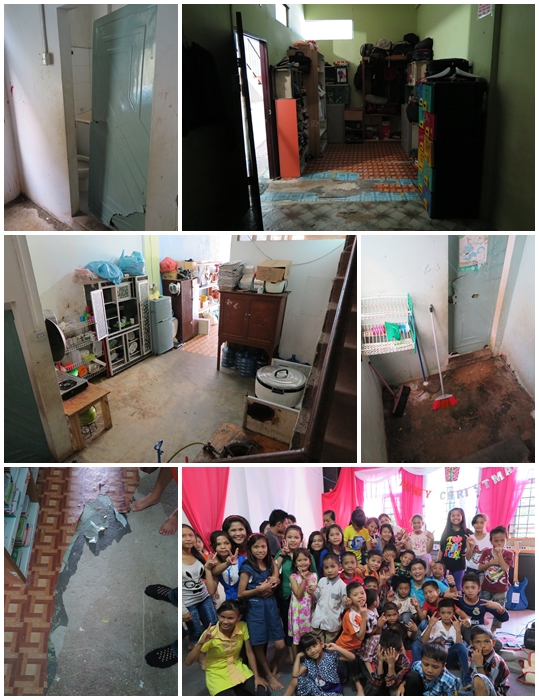 Even though the current orphanage is in such a terrible state, it is amazing to see the kids in high spirits. (Imagine having to wake up at 4am in the morning to get ready for school because there are only two toilets and days when the food runs out and you have to fast)  We have been told that many of them are doing well in school and have ambitions of furthering their education and finding good careers for themselves!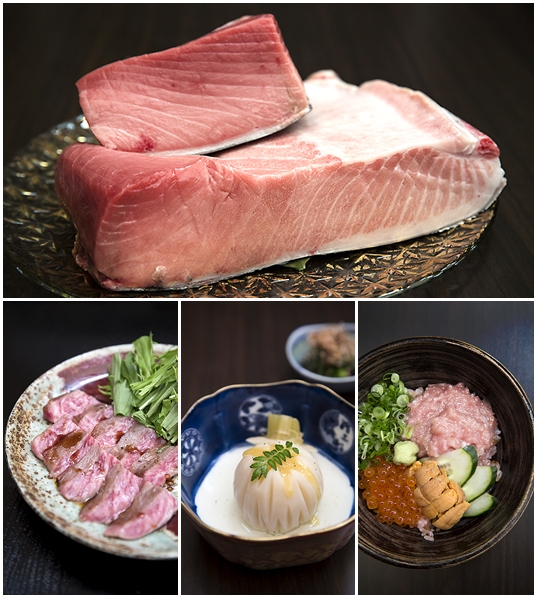 I am organizing our next makan session which is a Japanese 10 course meal called WWT:  Wagyu, Wine and Tuna.  We will get to sample various types of tuna from yellowfin, to big eye, to bluefin and bonito and also Japanese Saga beef.  There will also be sake and wine to accompany the meal.
Here is the menu and details:
1.  Starter
2.  Yellowfin tuna cappaccio
3.  Bluefin Tuna sashimi tasting (otoro, chutoro, akami)
4.  Saga Beef tataki
5.  Grilled Yellowtail amberjack
6.  Kabu (Japanese turnip) with miso sauce
7.  Grill Saga Sirloin steak
8.  Tuna, Ikura, Uni on rice
9.  Steamed Bonito soup
10. Seasonal Fruits
WWT: Wagyu, Wine, Tuna!
Date:  Sun 5th July 2015
Time: 7pm
Venue: Jin Fine Dining
Amoy Hotel, 01-02 Far East Square,
74 Telok Ayer St, Singapore 048464
Price: $200 nett per pax (Includes wine, sake and beer)
I want to thank Jin Fine Dining who has kindly offered to donate the night's earning to our orphanage project!
If you would like to join us at this makan session, please write to Jessica at [email protected].
Please indicate your full name, hp number and number of seats.
I will also be selling my new recipe book, the Singapore Heritage Cookbook and will be personally donating the earnings to build the orphanage. So, if you would like to purchase some books, please also let Jessica know.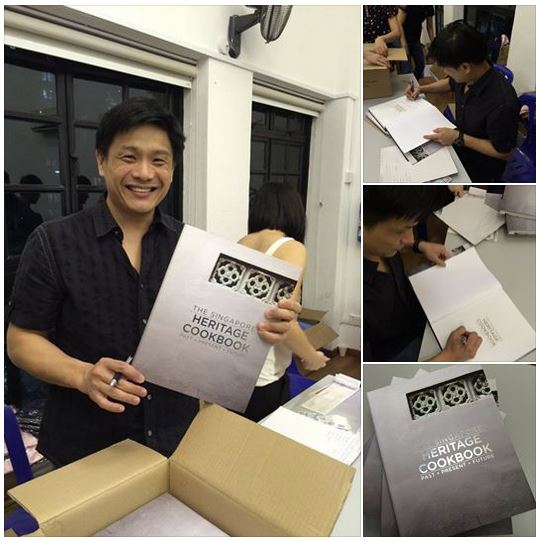 Many thanks to our sponsors:
1.  Livlon pte ltd
2.  Tomo-Ya Japanese Food Trading Pte Ltd
3.  Kirei Japanese Food Supply Pte Ltd
4.  Kida Food Trading Pte Ltd
5.  Whistler Wine & Spirits Pte Ltd
6.  ADiRECT Singapore Pte Ltd