Ieatishootipost Taikkyi School Building Project
Our ieatishootipost community has always supported various humanitarian projects over the years.  We have done a school building project in Sandakan as well as an orphanage project in Batam in the past. This year we are starting on a new community development project with World Vision in Myanmar.
You might be wondering who are people in the "ieatishootipost community".  Well, it's people like yourself who follow my food adventures on this blog, Facebook and Instagram, and who believe that even as we are able to enjoy food in abundance, we should spare a thought for those who may not have an abundance of food to enjoy.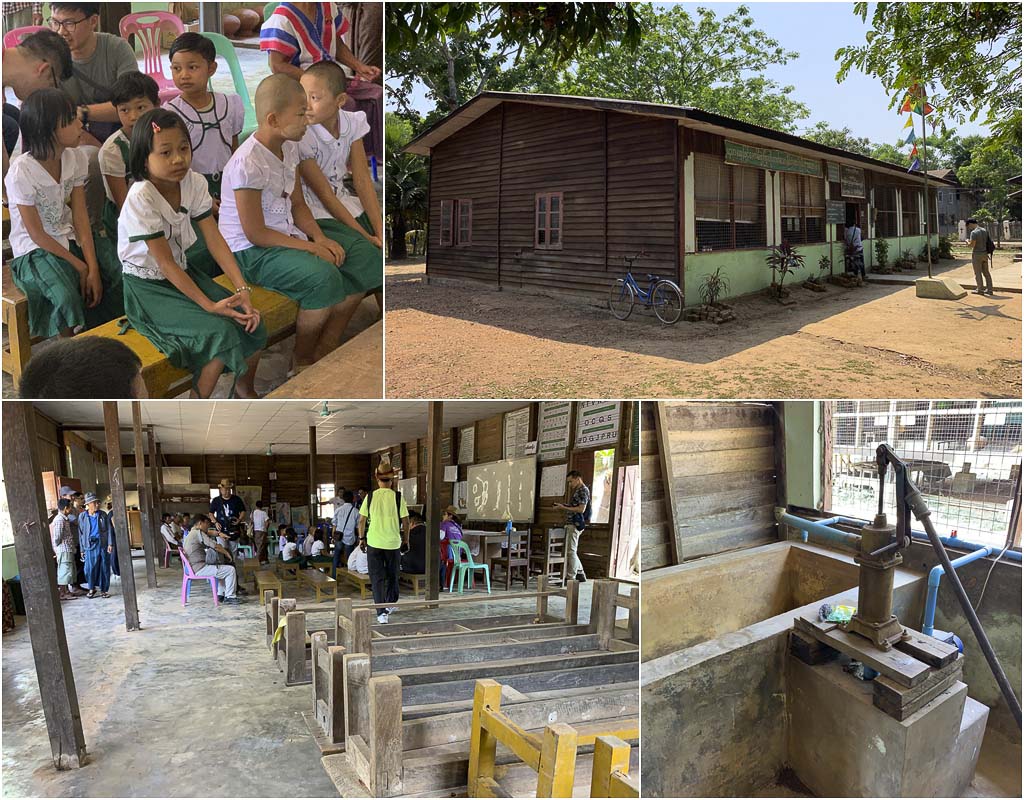 Our project is located at Sar Hpyu Su village which is currently a wood and cement building that gets flooded during the rainy season. Unlike the school in Hmawbi which I highlight later, this building is simply one big hall with no partitions. As such, students from P1 to P5 simply occupy the same space during classes.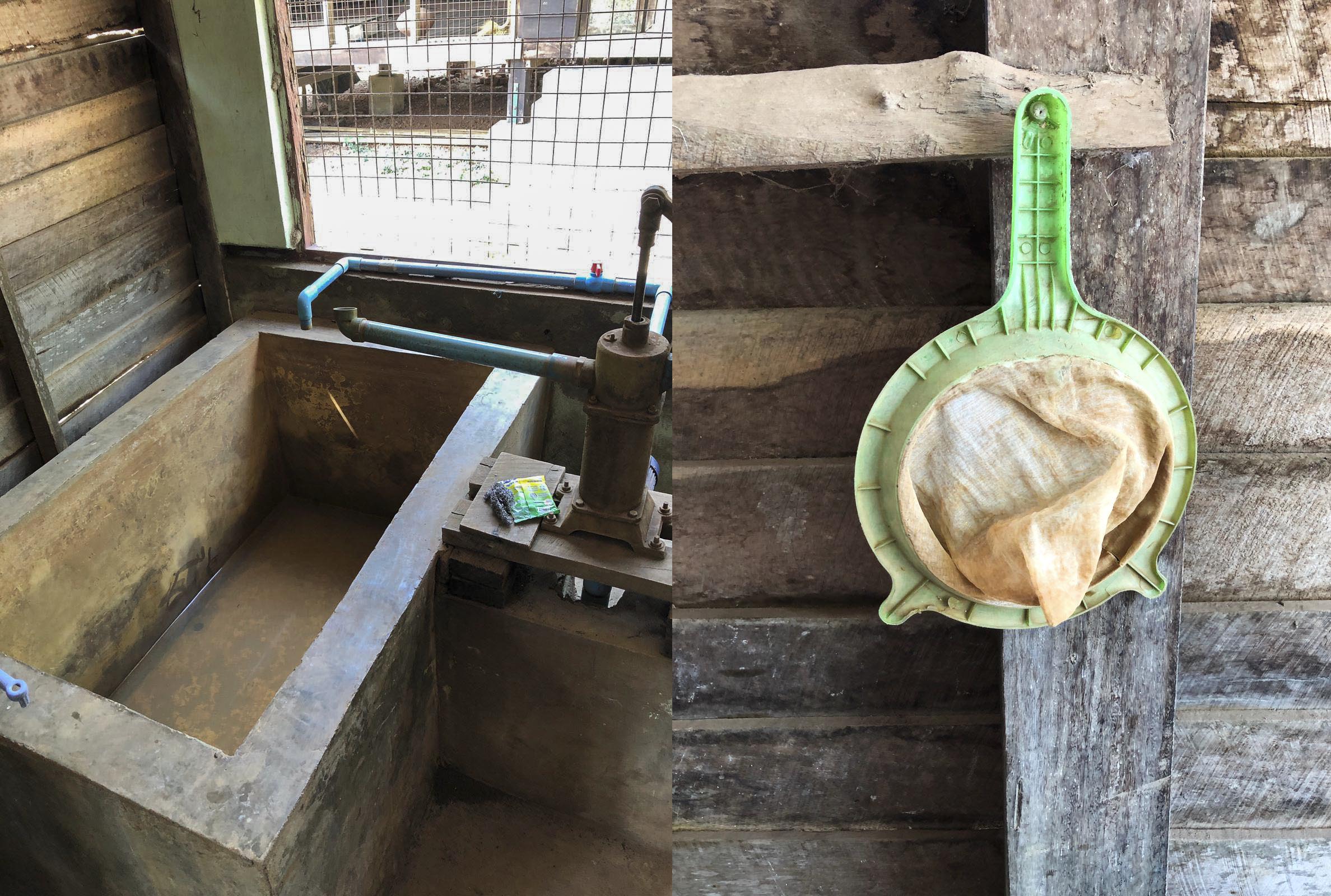 The school has a water pump located at the far end of the building which pumps cloudy ground water which is the source of drinking water for the students. Outside the school are a few very old and dilapidated latrines which are badly in need of renovations.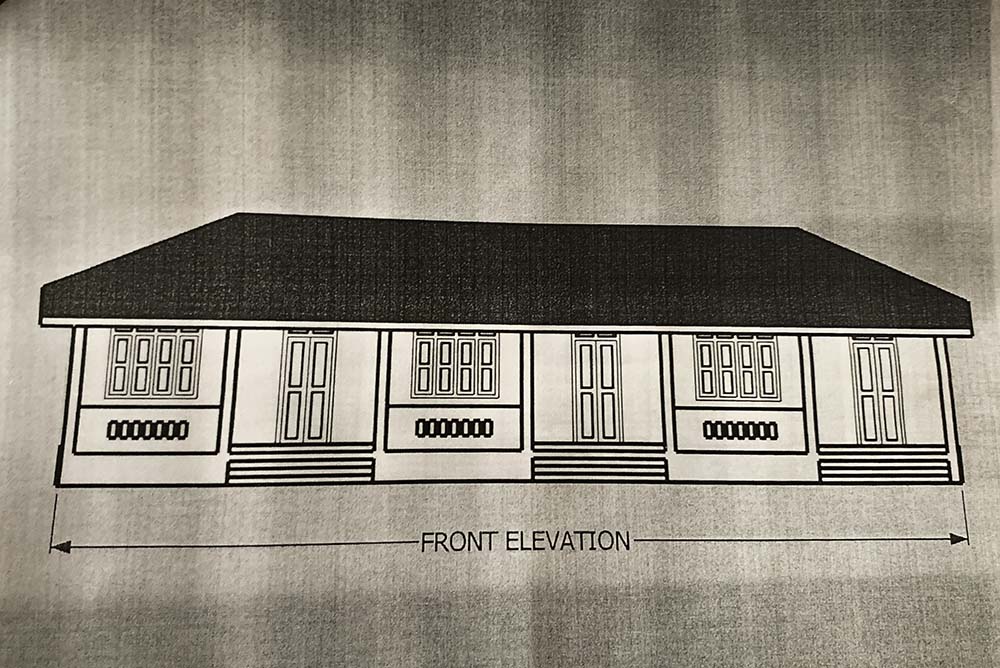 Plans for the school have already been drawn up and a piece of land beside the current school building has been demarcated for the new school building which will be partitioned into three classrooms for primary 3, 4 and 5. (Primary school is up to P5) Our vision is also to have a library and a mulitmedia room with computers for the kids to use.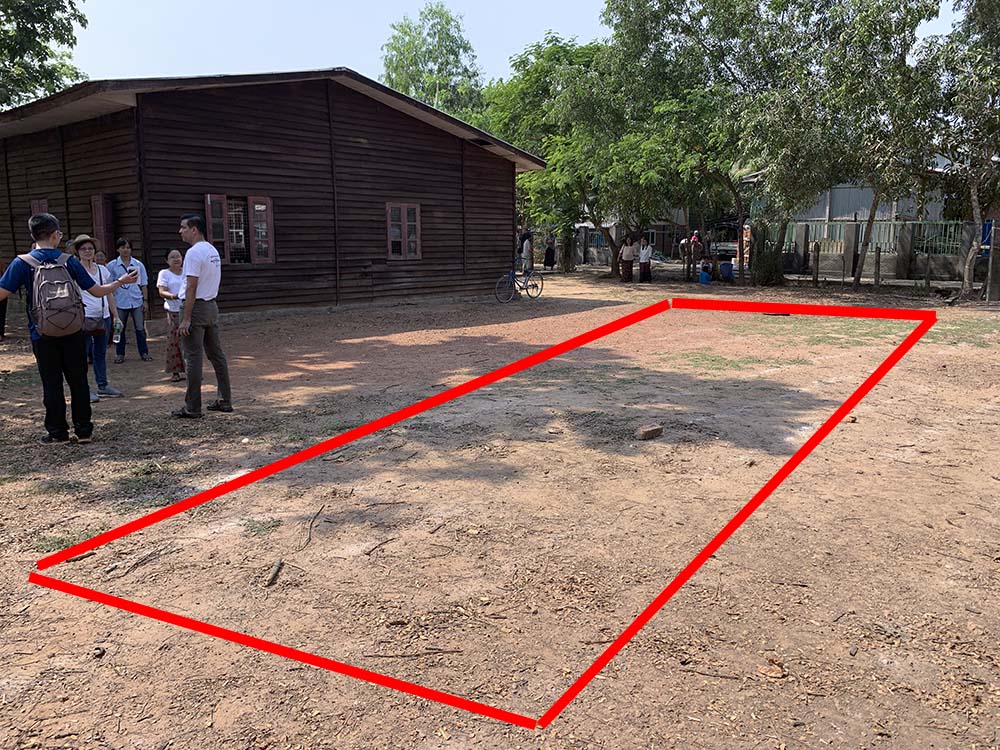 In order to make this a reality, we need to raise $62K. This will pay for the building, water filtration system, sanitation, equipment and furnishings.
How you can get involved
Ieatishootipost has adopted Taikkyi ADP as our humanitarian project for the next decade and we will be making future trips to get updates on the progress of Taikkyi ADP. I would like to invite you to work alongside us on this very meaningful project.
Here are some of the ways you can get involved:
Come for our fund raising makan sessions
Collaborate with us on a fund raiser
Come for our future trips
Invite me to come and give a talk
If you or your organization would like to contribute in other ways, please write to me at leslie.tay@gmail.com
More information about the project can be found on the World Vision Ieatishootipost Takkyi School Building Project.
Background information
Our team made a factfinding trip to Myanmar earlier this year to learn about the work that World Vision is doing.  Below are some of the things we learnt about how World Vision empowers the locals to  to bring about socio-economic change.
Taikkyi Area Development Project
Taikkyi township is approximately a two hour's drive north of Yangon, Myanmar.  The Taikkyi ADP (Area Development Project) was started in 2017 and will follow a 15 year roadmap after which the communities should be  self sustaining. At this stage of development, the villagers' are consulted on the community and village that they would aspire to have so their input would go into programmes planned to improve the well being of children.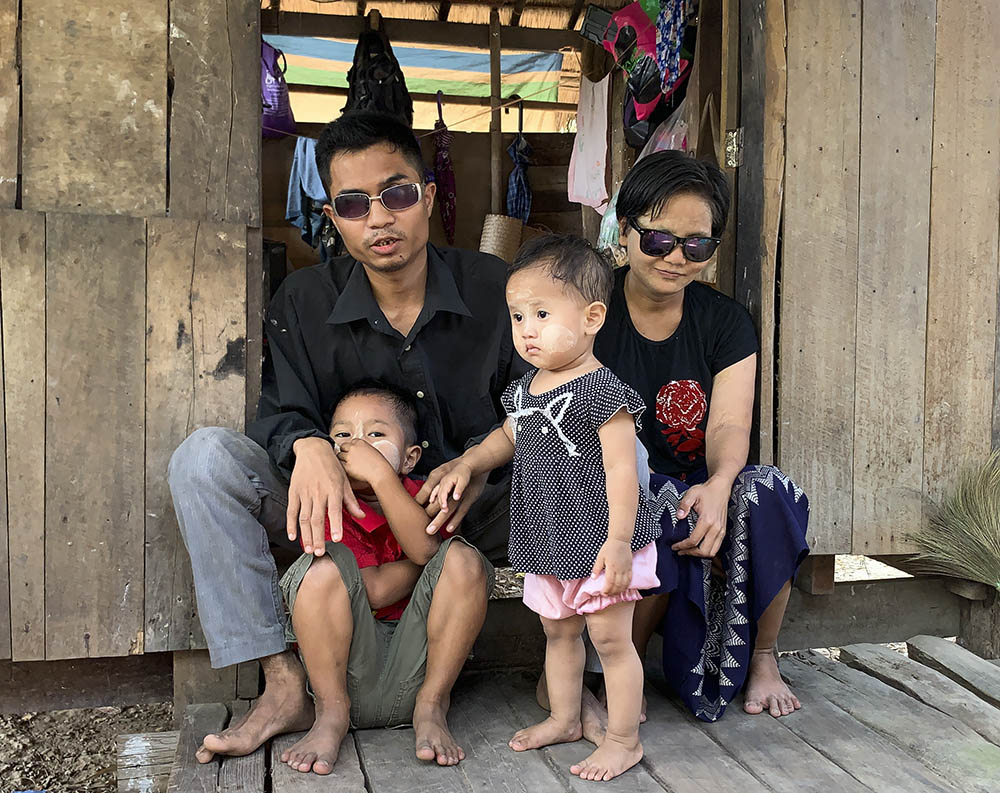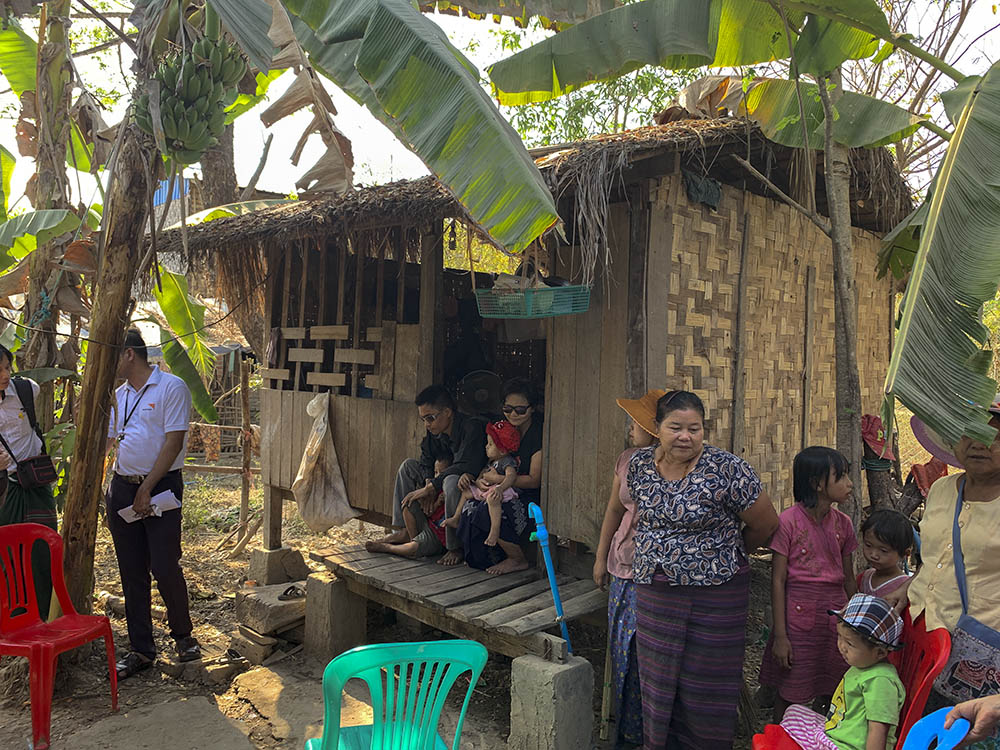 Within each village families with the most dire needs are identified and registered for assistance. We met one such family, a couple who are blind from birth who have two beautiful kids.  They are currently being supported by their extended family and live in their own little bamboo hut at the back of the house.  They derive some income by performing songs at various churches, but this is far from being sustainable.
In order to help them, the kids are enrolled into the child sponsorship program which will ensure that they will get proper nutrition and are able to go to school.  World Vision will also be working with the couple on a means of earning a regular income.  The gentleman told us that he could do some printing work if he had a laptop and printer!  How a blind person will be able to do this is beyond my comprehension, but he seemed confident in his business plan!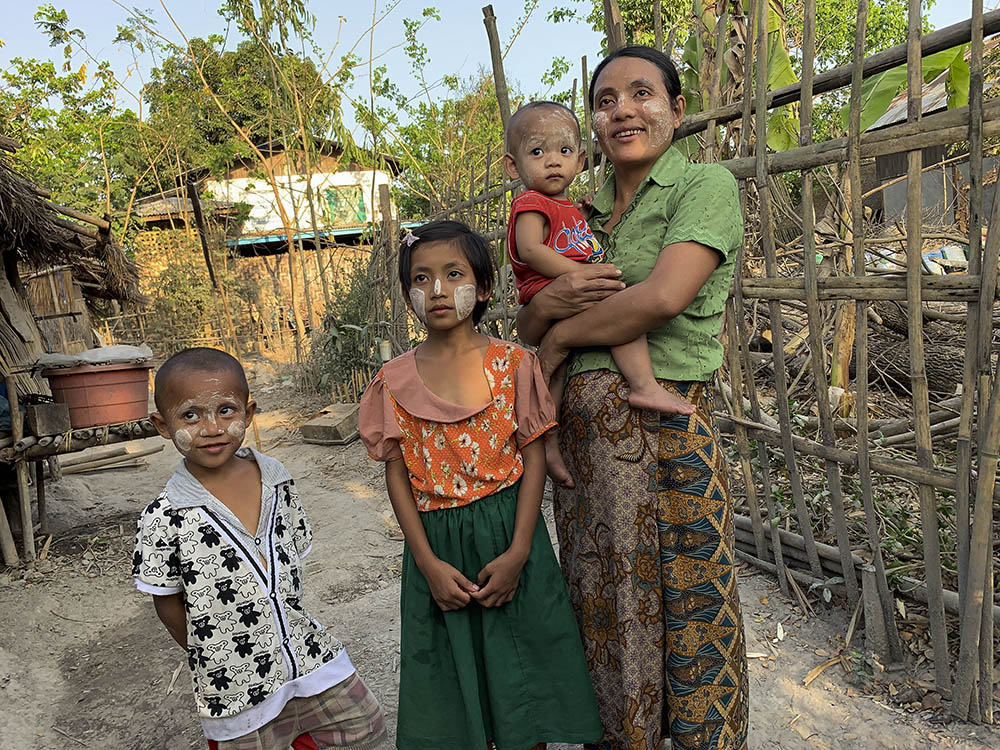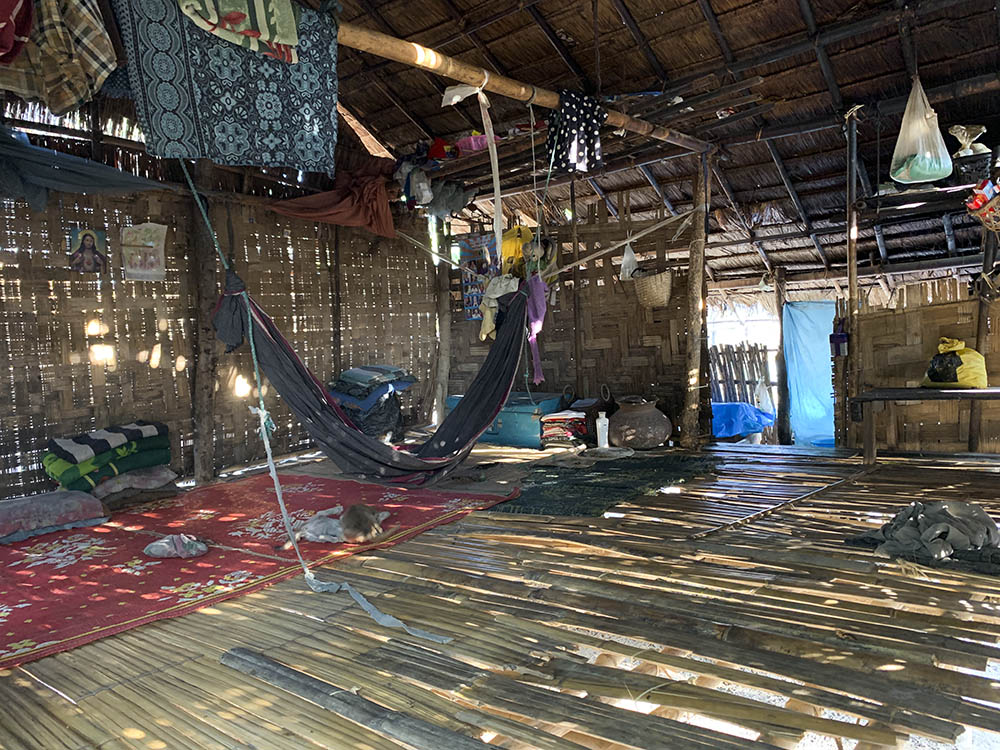 We met another family with four kids who have also been identified as "Most Vulnerable".  The father works as an odd job labourer earning $6 a day.  However, he doesn't always manage to find work to do, so he might work just 6 days in a month!  Again, the children are registered for child sponsorship and World Vision will work with the family on a more stable income.  One possible means may be to start a pig farm in which they will be provided a sow from whom piglets can be reared for meat.  We look forward to meeting both families again next year to see how their lives have  improved!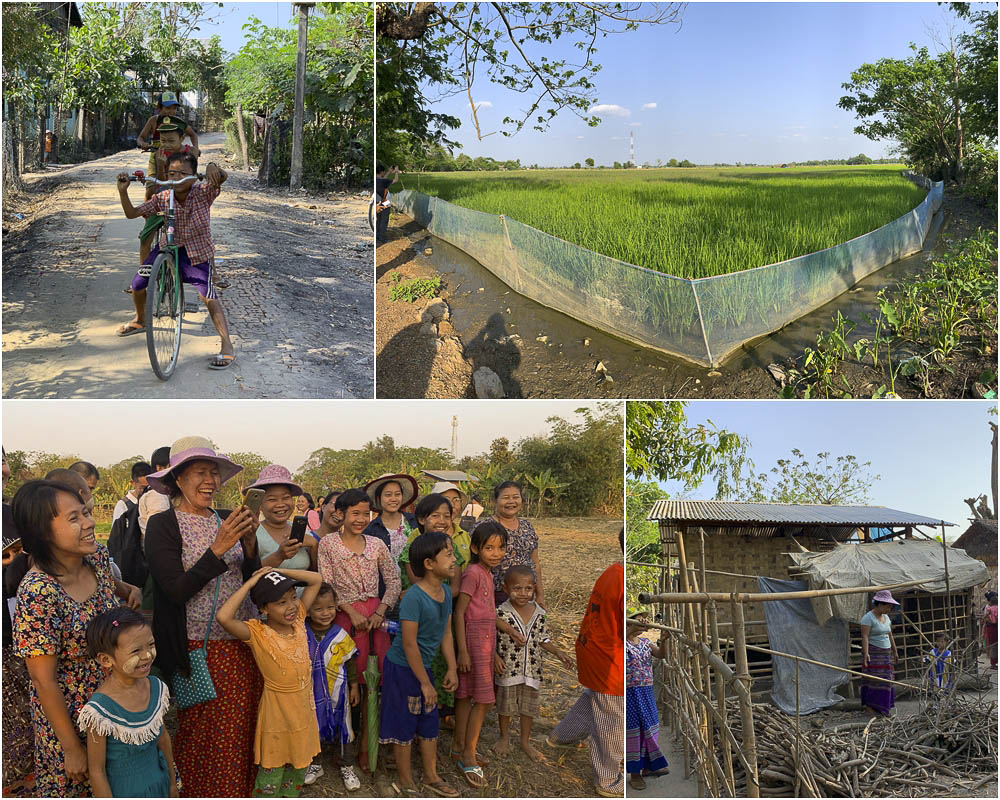 Areas of Need
These are the broad areas of needs identified in the Taikkyi ADP:
Health & Nutrition:
Ensuring that mothers and children (especially those under 5) are healthy and well-nourished, and schools and families have access to clean drinking water and proper sanitation.
Education:
Improving the availability and accessibility of quality education, as well as school participation and retention rates.
Economic Empowerment:
Helping families secure stable and robust livelihoods.
Child Protection:
Addressing the vulnerabilities children face because of the lack of enforcement of safeguards for child rights.  These kids are often exploited for cheap labour and prostitution.
A Peek Into the Future: Hmawbi ADP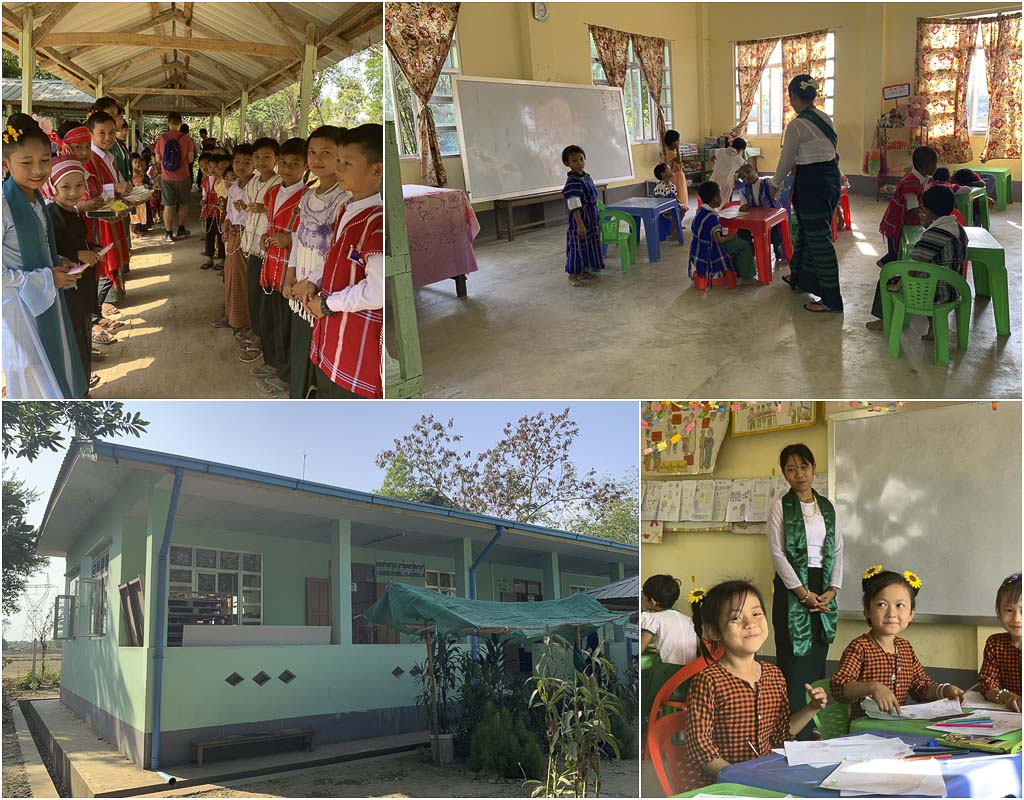 Progress in Primary School Education
We had the opportunity to peer into the crystal ball by making a trip to the neighbouring Hmawbi ADP which is near the end of the 15 year development cycle and were given a rousing welcome by the kids who had returned during their summer break just shower us with their handmade gifts!
The school was simple by Singapore standards, but it was a world of difference from the school we had seen at Taikkyi.  It was made of concrete and they had separate classrooms which are well ventilated and had modern equipment. The kids certainly looked bright and happy and the teachers were very motivated and enthusiastic.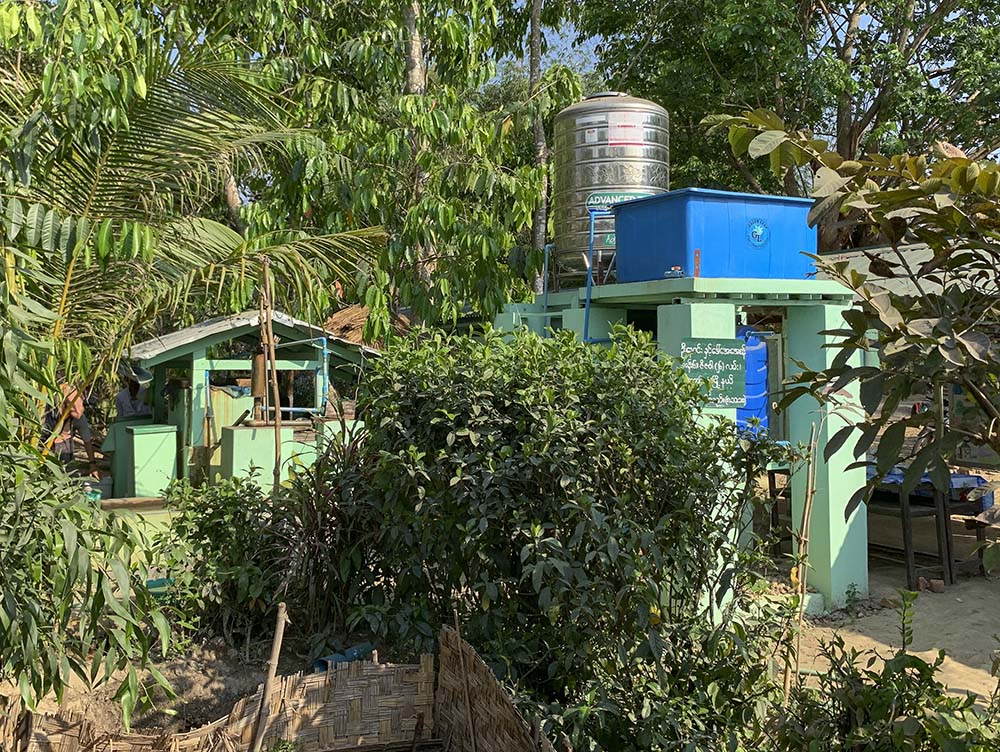 Water Filtration System

We were shown the water filtration system which supplies drinking water for the students.  This consists of a water tank, a water pump and a biosand filter and a 2nd filtration system.  The entire system costs USD $1700 to set up.  World Vision provided the equipment and expertise and the local villagers provided the manpower to build it.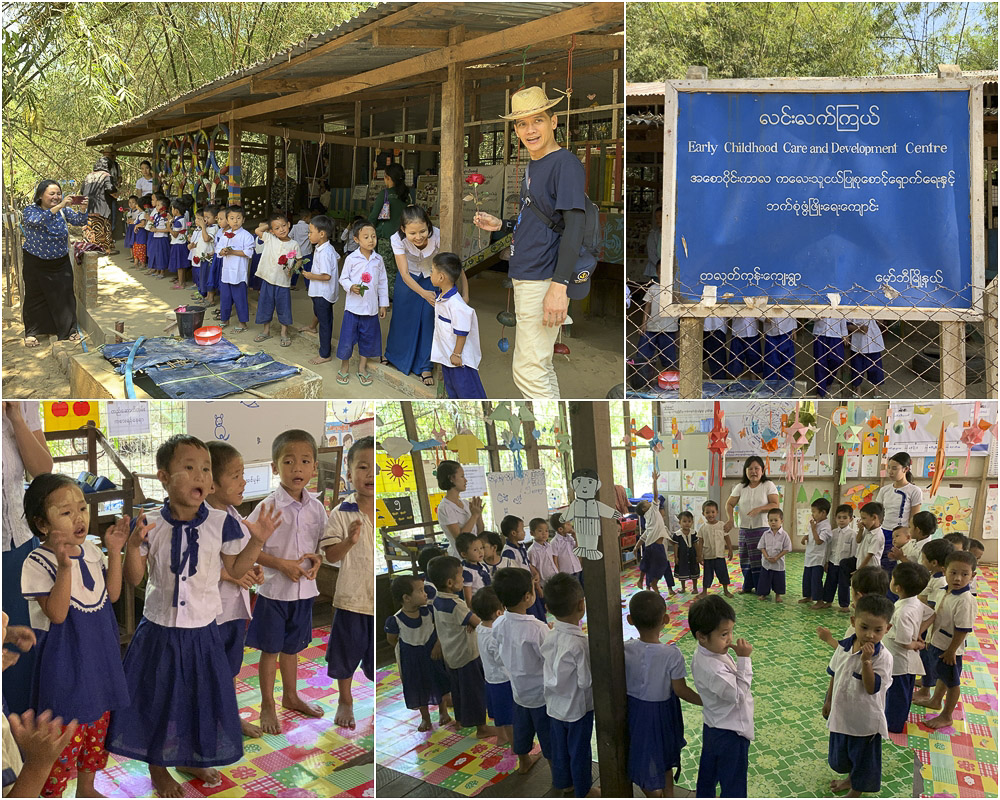 Early Childhood Care and Development Centres

The same village in Hmawbi also has an Early Childhood Care and Development Centre where kids are learning through play. It is important for children from 3 to 5 to start the education process as this is a time of rapid cognitive, social, emotional, linguistic and motor development.  As most of the villages would not have such ECCD centres, it is an area of priority in the development work.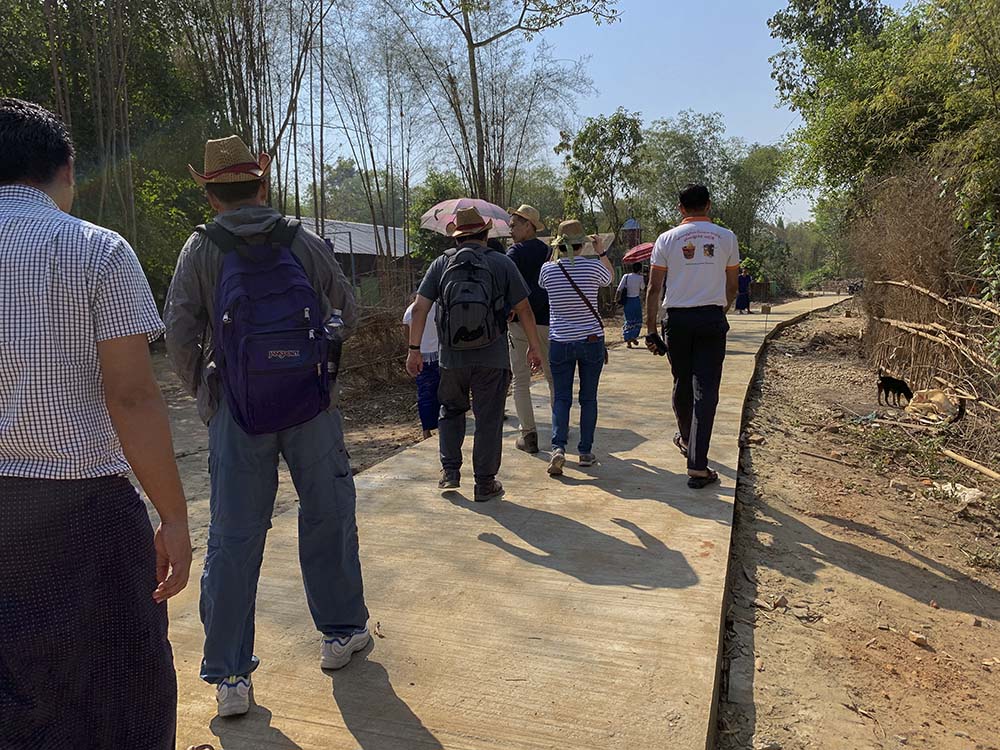 Footpaths and infrastruture
Even simple things like proper concrete footpaths play a big role in a child's education.  During the rainy season,  the walking paths can become flooded and prevent kids from going to school!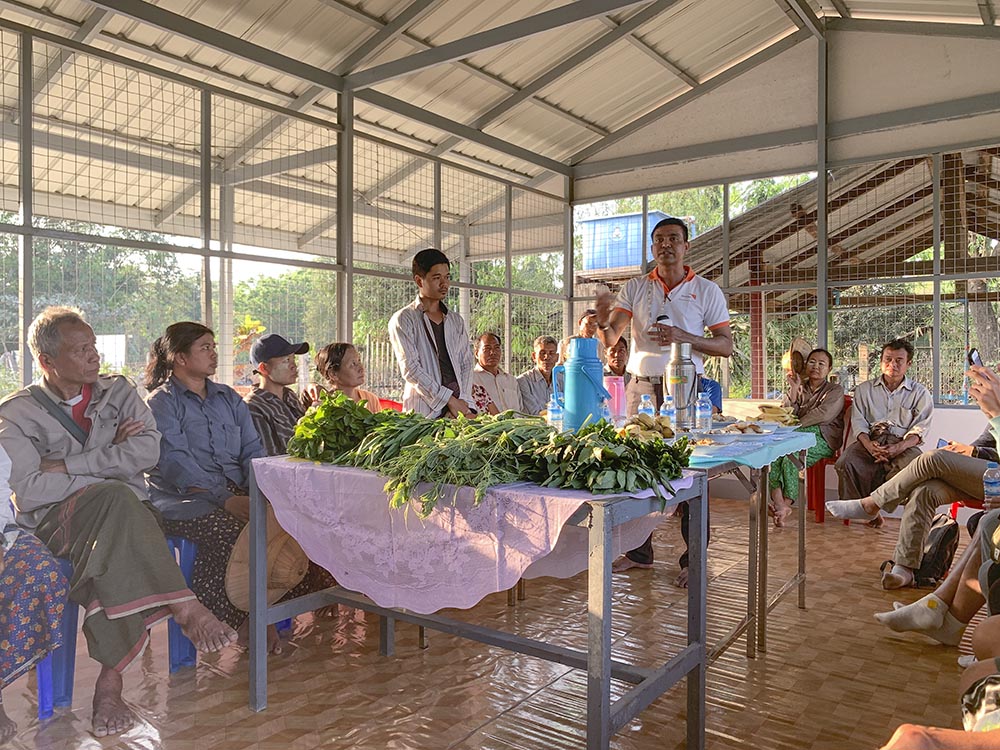 Livelihood improvements
There are many farming families in Hmawbi.  When development work started a decade ago, CBOs (Community Based Organization) comprising local village leaders were formed oversee the development work. These community leaders were taught how work with the local government agencies to get access to various farming schemes and to implement Good Agricultural Practices.  (GAP) among the farming community.
They started by testing the soil to determine the types of crops would grow best and then were provided with good quality seeds and the necessary fertilizers to kickstart their new farming strategy. World Vision worked with a major supermarket chain to buy the quality vegetables at a good price.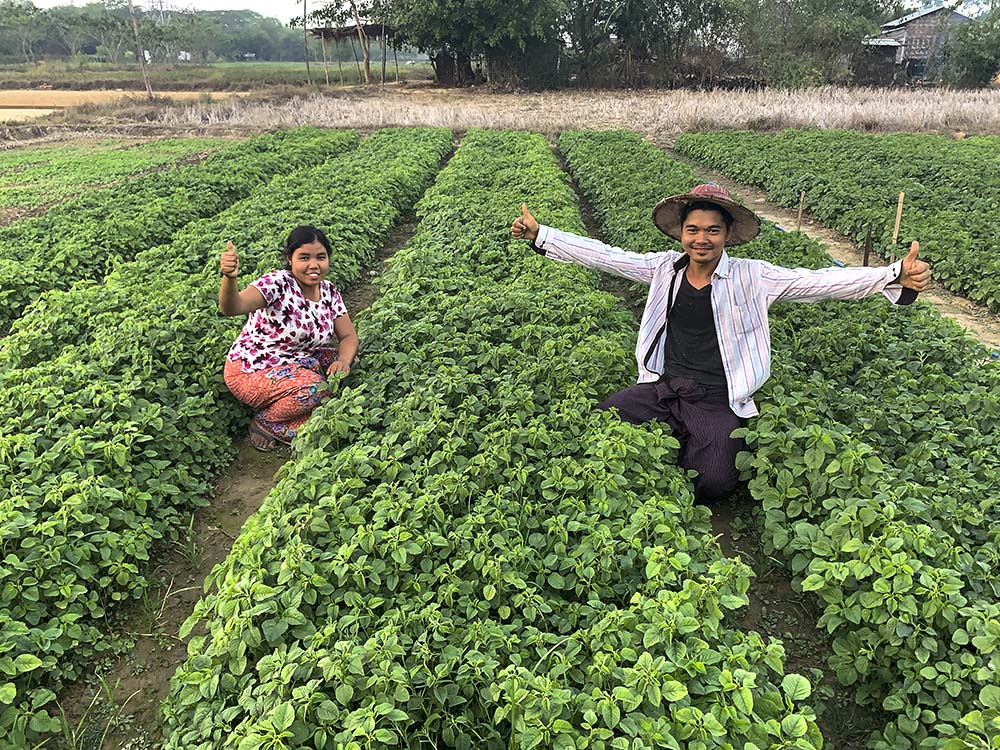 The farmers report that they were getting just 50 kyats for a bunch of vegetables in the past but now they are able to sell them at 200 kyats!  Aside from the fourfold increase in value, they are also growing more vegetables due to better farming practices!  This year, in order to increase the yield from the land, World Vision is planning to help the villagers install green houses so that they can plant all year round!
It was inspiring to see how the kids and villagers are thriving in Hmawbi as a result of the development work done in the past decade.   With that vision in mind, we return to Singapore start the fundraising work.  We invite you to be involved in this meaningful project!
More information about the project and how you can contribute can be found on the World Vision Ieatishootipost Takkyi School Building Project page.