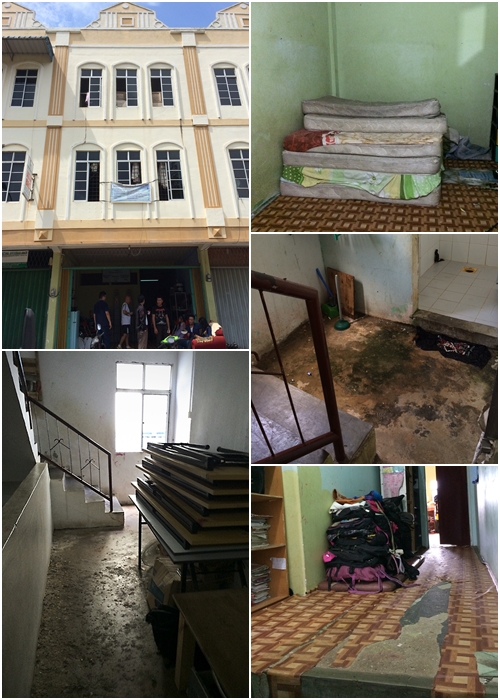 There are many people in need all round the world.  The elderly, the sick, the poor, the homeless, the widows, the orphans, the handicapped, they all need our help.  The needs might seem overwhelming at first but not being able to do everything shouldn't prevent us from doing something.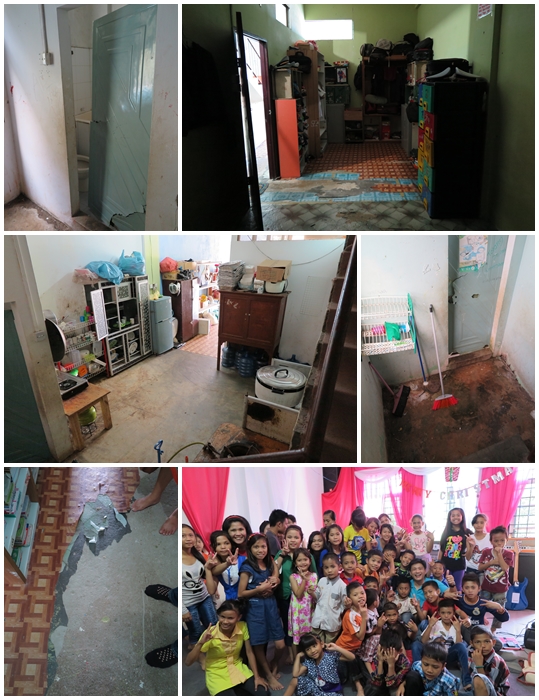 Over the years,  I have been asked by some readers why I get involved in projects that help kids in other countries and not, say, the elderly folks right here in Singapore.  Quite honestly, I think I am just wired that way.  Seeing needy kids in developing countries just arouses something inside of me like nothing else can.  I have tried my hand at helping other segments of society but I just can't find the drive and motivation as I do with helping needy kids.  So, rather than kicking against the goads, I have come decided that I should just continue to pursue what I feel passionate about because there will be others who are wired to help the other segments of society.  The thing is for everyone to find a worthy cause they are passionate about and do something about it!
I have visited several orphanages in Batam previously, and they have so far been quite well run and well funded.  Usually we would bring gifts of stationery and "luxury" items like biscuits and snacks because they already have all the basic necessities.  However, this time round, we were shocked to see the condition of the orphanage.  There was no proper flooring and the wall were grey with mildew.  The 30 or so boys were cramped into a room that is the size of a small classroom with damp mattresses which look more like nests for bed bugs.
Mother Theresa was spot on when she said:
"The poor give us much more than we give them. They're such strong people, living day to day with no food. And they never curse, never complain. We don't have to give them pity or sympathy. We have so much to learn from them."
Throughout the 2 hours or so that we spent there at the orphanage, the kids were joyful and smiling.   We laughed and we sang together.  Not once did they complain about their terrible living conditions or about the lack of a seat over the toilet bowl.  We had no idea how dire their needs were until I visited their kitchen.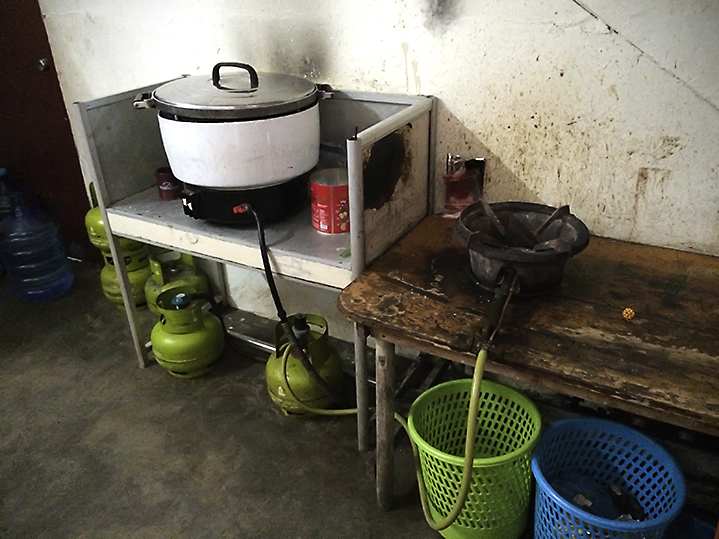 Their kitchen is just a makeshift space at the back of the house which you have to walk through to get to the staircase. There was a big rice cooker and a stove with a few gas tanks.  Then I opened the fridge only to see a few plastic bags of carrots and a bowl of wilted vegetables.   So, I naturally assumed that the veggies would be stir fried and eaten as a condiment for rice.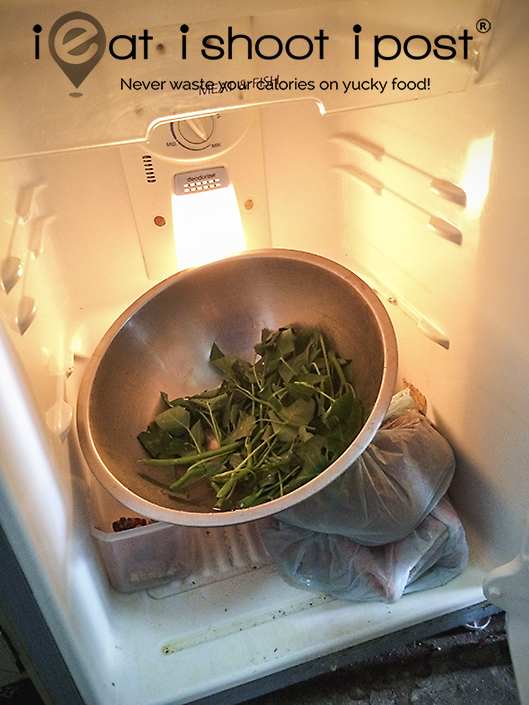 It was only then that they told me that they had ran out of food and have been praying earnestly for rice!  That was when our team realized the real purpose of visit that day!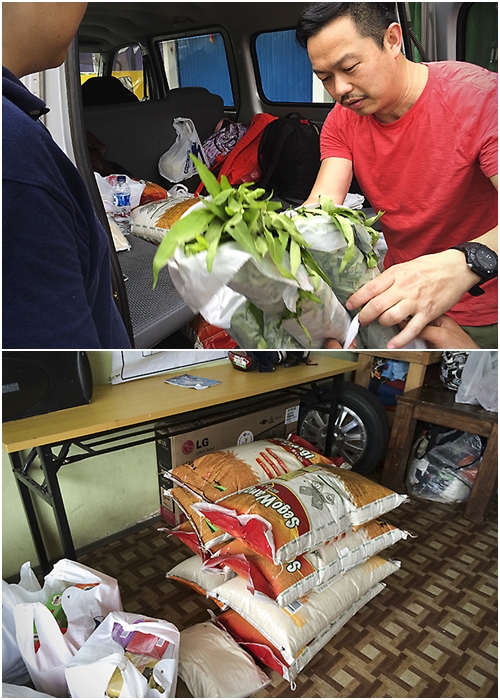 So off we went on a shopping spree, buying rice and other essentials.  Let me just say that it was the happiest shopping spree that I have ever embarked upon.  A 20kg sack of rice costs around $28 and will be enough to feed the kids for about 3-4 days.  Our team spent just under $500 and managed to give them enough to last for the next 3 weeks!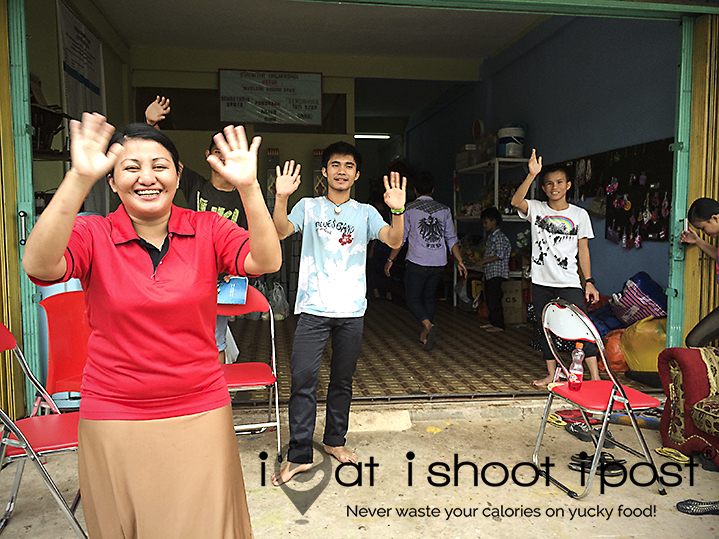 When I put up the first photos on my facebook page, lots of readers wrote in to say that they would like to contribute to the orphanage in some way.  It is heartening to see the outpouring of support from our facebook community and over the last few months I have been trying to see how to get you all involved in this work.
We have found out that there is a group in Singapore called "Project Huios"  who have already been working with the orphanage.  They are a group of like minded individuals who have gotten together to do help the orphanage.  Over the last year, they have been visiting the orphanage every month to deliver food and groceries and have done the necessary background checks on the foundation that is running the orphanage.   We have held several meetings with the group to see how we can all work together to help the orphanage.
The bad news is that the kids will be chased out of their present premises and so there is a pressing need to find a new place to house them.  Work is currently underway to build a new orphanage that will be able to house the 70 kids.  I have visited the place and so far only the piling has been done.  It should be completed by the end of 2015  and the total cost is $130k.  Fundraising has already started but we still have to raise another $100k so that the kids have somewhere permanent to stay.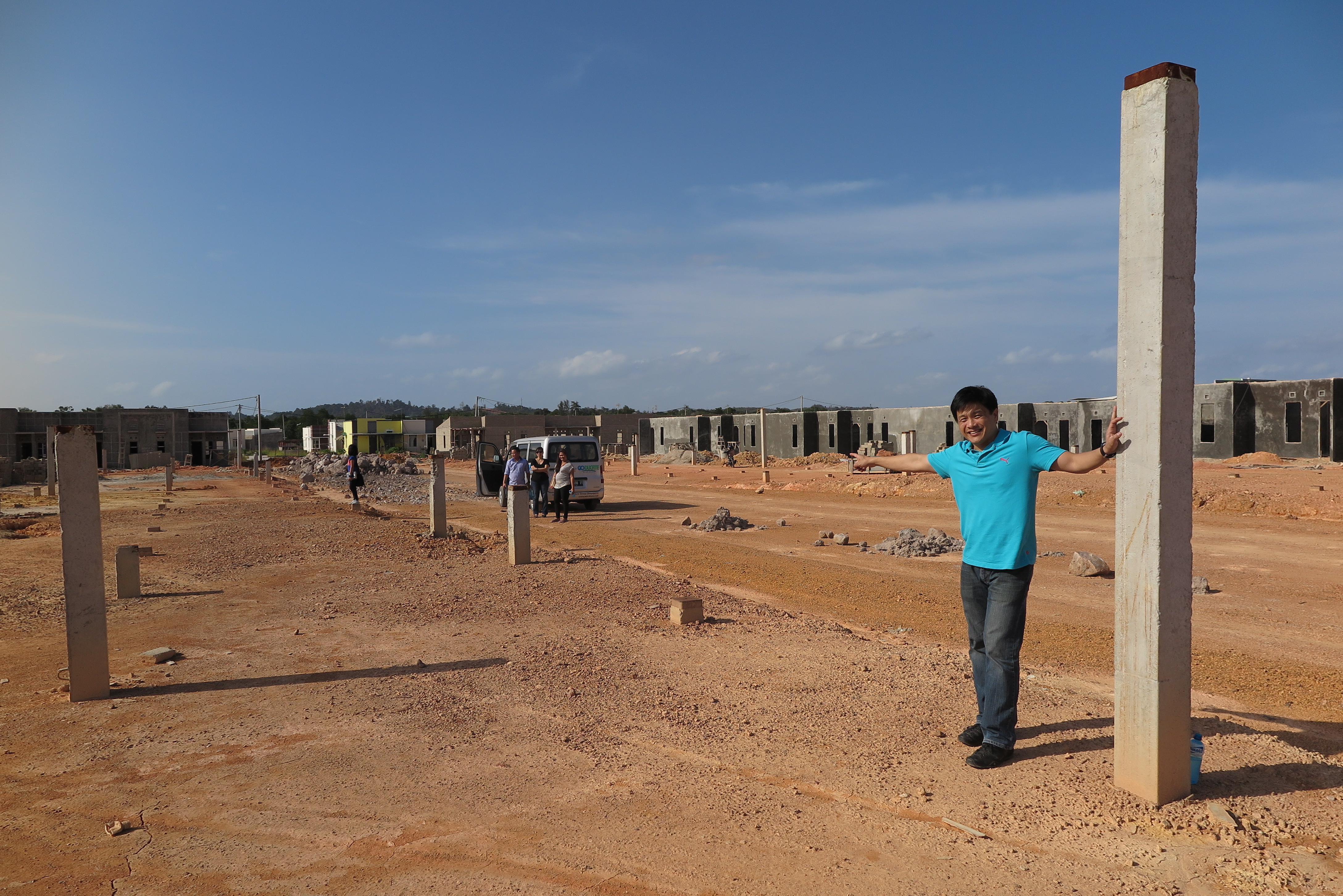 I have named our orphanage project, "Roots and Wings" because we want to provide the soil for these kids to be well rooted.  Once they have a place to stay, food to eat and school to go to, they will eventually develop "Wings" and become an independent and useful part of society!  These kids have the same aspirations as our own children.  When I spoke with them, they tell me that they want to be teachers, flight attendants, doctors and pastors.  It's amazing to see how optimistic and ambitious they are!  With just a bit of help from us, we can make their dreams a reality and end the cycle of poverty!
How to get involved
Come find out more!  Join us for afternoon tea where we will present details of the orphanage.    The members of Project Huios and the director of the orphanage from Batam will be present to answer your questions.  There are also monthly trips to visit the orphanage which you may sign up for!  I look forward to meeting you there!
This being a foodie meeting, there will of course be food for afternoon tea provided by Relish and we have specially invited our friend Byron from Good Morning Nanyang Cafe to provide his world famous Kopi and Tea!
Venue:  Relish @Cluny Court
501 Bukit Timah Rd, #02-01
Cluny Court, 259760
Time:     3pm to 5pm (please come at 2.30pm to register)
Cost:      $10 per pax to cover food costs
Register at the following website: bit.ly/RNWRelish