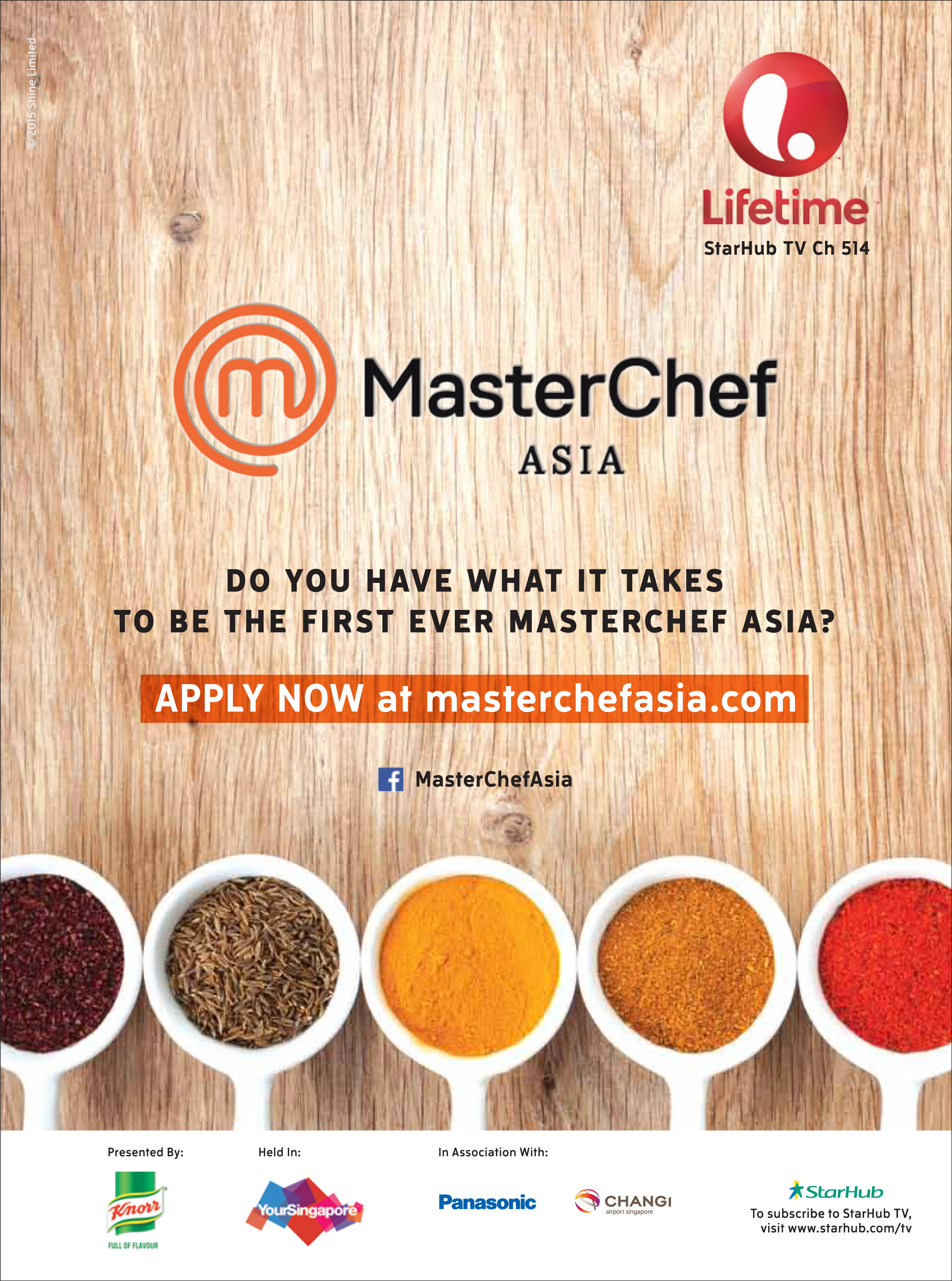 I am so excited that the world's most loved cooking competition will be held in Singapore for the very first time and it's going to be an Asian wide event that will pit amateur cooks from all over Asia including Malaysia, Indonesia, Philippines and countries as far away as  China and Taiwan!  Wouldn't it be something if a Singaporean could become the very first MasterChef Asia?! It would be a great SG50 present!
As you know, I have been actively posting my cooking adventures on my facebook fanpage and I KNOW from the comments that I get that there are lots of great amateur cooks on our little island.  You might be one of them or you might know someone who is!  Make sure you JIO them to sign up for MasterChef Asia at:  http://masterchefasia.com
MasterChef Asia is produced by Lifetime Asia and the competition will start airing later this year on StarHub TV Ch 514 & StarHub TV Anywhere.   With participants from so many countries taking part, it almost feels like it's the Asian Games for cooking and I am rooting for a Singapore win!
I think we have a great chance to win because our homegrown cooks here are exposed to a wide range of cuisines as well as access to ingredients from all around the world!  By combining our own culinary heritage of Malay, Chinese, Indian, Peranakan and Eurasian cuisine with international styles like Japanese, French and Italian cuisines we will surely come up with something that is uniquely Singaporean and wow the judges! I think that is the reason why our professional chefs are always winning the Culinary Olympics! Now it's time for our amateur chefs to saute for Singapore!
If you pride yourself as a great cook, it's time to step up and do Singapore proud!  But I know Singaporeans can be a bit pai sei (shy), so make sure you JIO your friend to sign up! http://masterchefasia.com
Closing Date:  16 March 2015
This post is sponsored by Lifetime Asia