This place is closed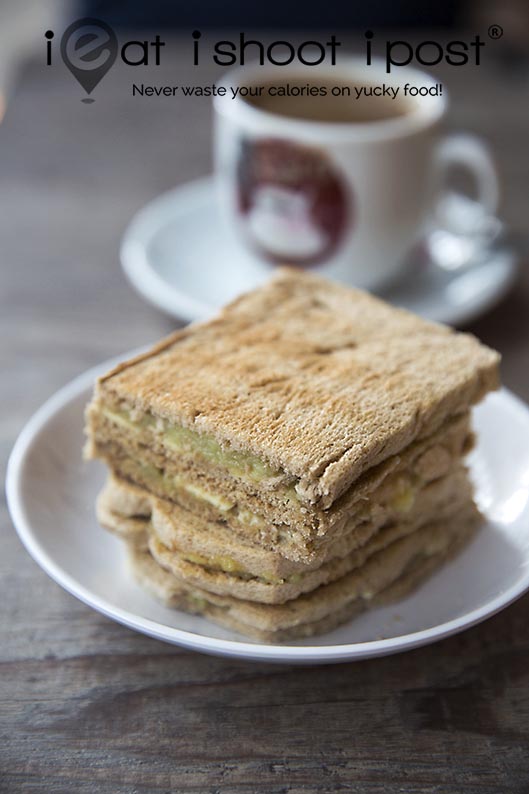 I first met Byron way back in Nov 2006 when the blog was just three months old.  He had come across the photos on my blog and wanted to engage me to take some photos of his food for him.  That was when I discovered, what I would still consider to this day, one of the best Kopi and Kaya Toast in Singapore.  Unfortunately for Byron, every time his business started to boom, he found that he had to relocate due to renovation works! So, over the years I had followed him from The Majestic to Chinatown Point and then from there to Telok Ayer CC and now, Food Glossary at JTC Summit.
A few months back, Byron made the very difficult decision to close his flagship Good Morning Nanyang Cafe at Hong Lim Park to run the Food Glossary, which is the cafeteria for people working at JTC Summit.  Although he no longer operates under the Good Morning Nanyang brand, he is still making his Kopi and Kaya Toast there.  Aside from this, he has also teamed up with Jemmy, a local Peranakan Chef to dish out local meals for the office crowd.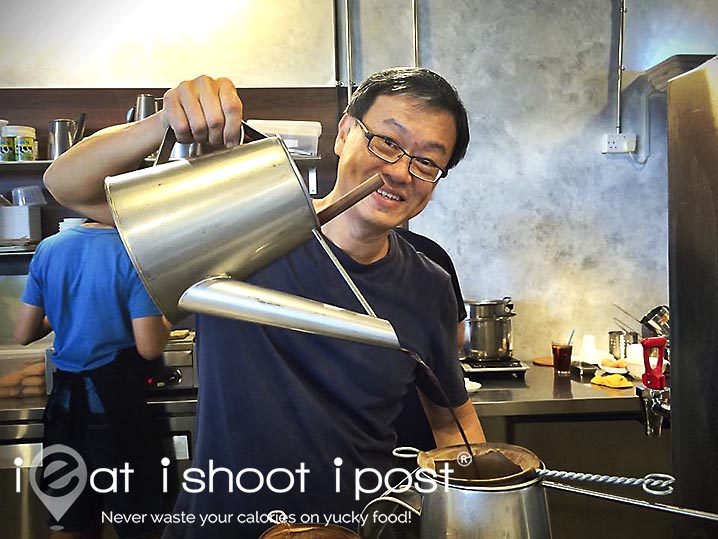 Over the years, I have brought many guests to his Good Morning Nanyang Cafe for a cup of Kopi and orange Ciabatta Kaya Toast and my guests have never once been disappointed.  The reason is simple, Byron still makes his Kaya by hand every day and his kaya is the most fragrant and artisanal in my books.  He also insists on making the kopi himself whenever he can because he remembers how each of his customers like their coffee and wants to make sure that they get the cup of satisfaction they seek.  There are not many kopi chains out there where the owner still insists on pulling the kopi himself!
Kopi baristas like Byron are becoming very rare nowadays.  You will still find them at the hawker centres and coffeeshops, but with the development of kopi brands like Ya Kun, Killiney, Toastbox and the like,  we consumers are slowly being trained to trade artisanal quality for the convenience and comfort of an air-conditioned environment selling affordable coffee breaks.  At one time, we visited a particular kopitiam just to drink the kopi made by a kopi tao chiu (master barista).  Nowadays, that tao chiu has been relegated to a John Tan wearing a Kopi brand T shirt.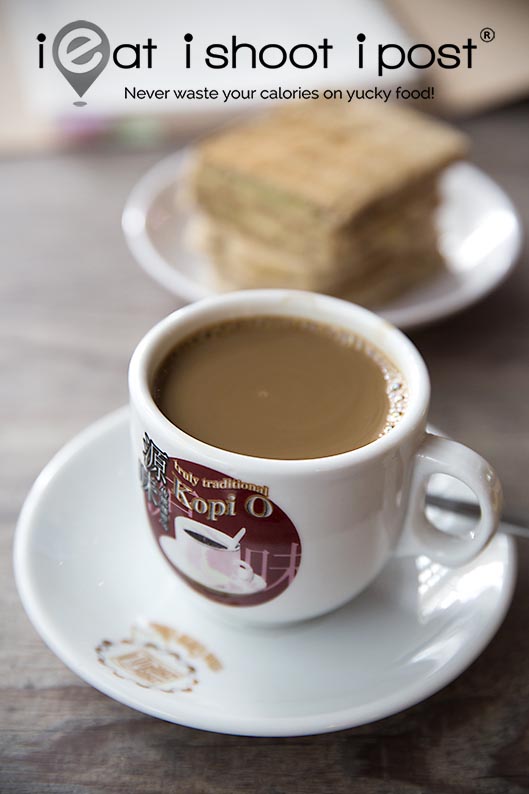 What I would really like to see in the next phase of the development of our local kopi culture is for a new generation of Singaporean Coffee Baristas who would be willing to ditch the Expresso machine to focus on making that perfect cup of sugar roasted, sock brewed Nanyang kopi and artisanal kaya toast.  That is probably going to be a pipe dream for a long time because, as Byron tells me, although we Singaporeans are willing to pay $5 for an expresso, a 10 cent increase from $1.50 to $1.60 for a cup of kopi is usually greeted with a barrage of complaints and a retaliatory drop in sales.  At this rate, the only way for any boutique Kopi place to make money is to remain in a government subsidized hawker centre, since you will need economies of scale and capability of expansion in order to make money selling $1.50 coffee.
I feel that it's a bit of a shame that one of Singapore's best kopi baristas is now brewing kopi in a cafeteria especially after Good Morning Nanyang Cafe managed to be listed in TIME magazine as one of the 24 world's best kept secrets (Mar 25, 2013 issue)!  I guess the "best kept secret" has just gone into hiding again!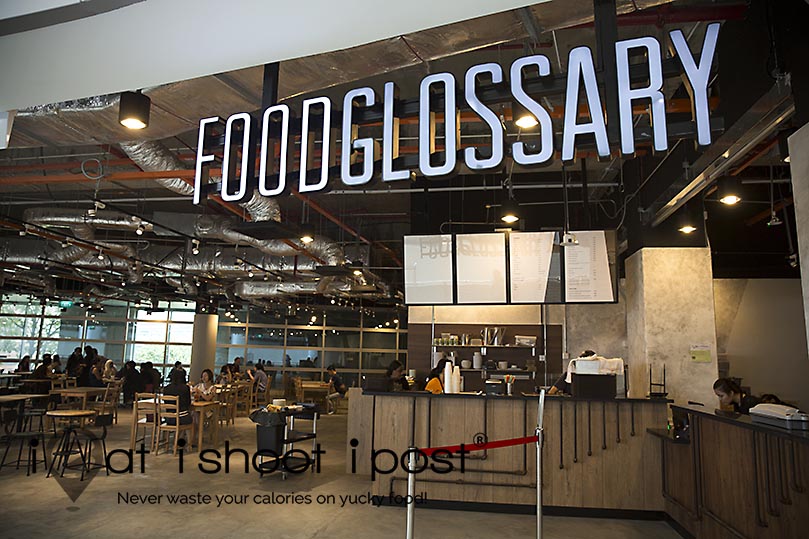 Conclusion
I lament that fact that I now have to travel from Tampines to Jurong in order to get my kopi and kaya toast fix!  But my loss is a big gain for kopi lovers living and working out in the West!  I especially envy those of you who work at JTC Summit — the world's best kopi and kaya toast is now just an elevator journey away!  If you haven't already visited your newly renovated cafeteria, then what are you waiting for?  Mai Tu Liao, and don't say Bo Jio! (Don't delay anymore and don't say I didn't tell you!) 4.5/5