Updated on 6 May 2016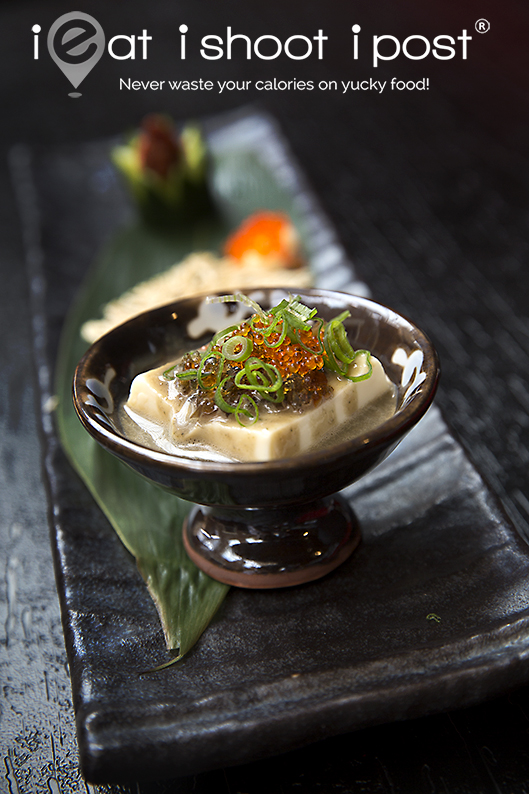 Fans of Chef Thomas Kok would be pleased to know that one of Singapore's pioneers of Japanese food  has just opened his newest restaurant at the Amoy Hotel at Far East Square!  I have known Chef Thomas since his days at Hokkaido Sushi and he has been instrumental in my research on Sushi.  With his help, I managed to document most of the common sushi fish that appear in our menus in Singapore.  (You can read the Sushi Files here.)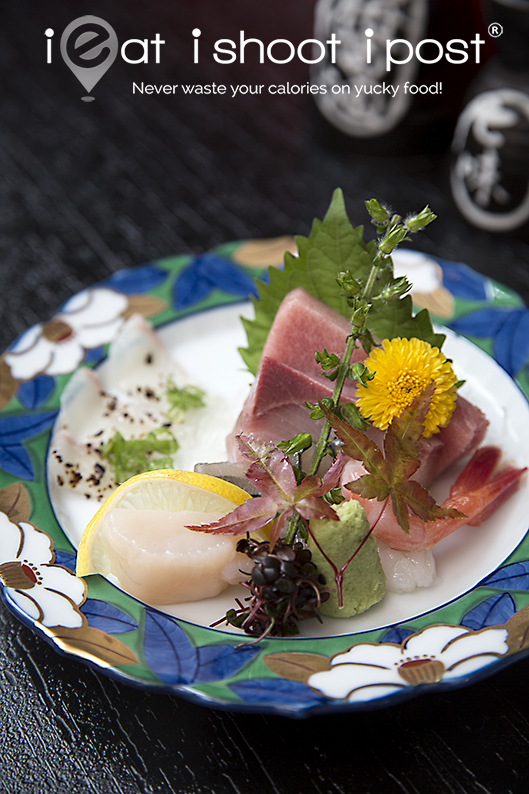 Chef Thomas has been in the Singapore Japanese food scene since the early days.  He shared with me that when he first got into the Japanese food scene in the 70's, Singaporeans knew little about Japanese cuisine and it was not easy serving raw fish to Chinamen (that's us Singaporeans)  who are used to eating cooked food.   He shared with me that there was once at the end of a sushi meal when he asked his customer whether he would like to finish with some Cha Soba and the man looked up really excited thinking that he was eventually going to eat some hot food!  (He thought Chef had asked he he wanted Char Siew Bak – charsiew pork)!  How times have changed!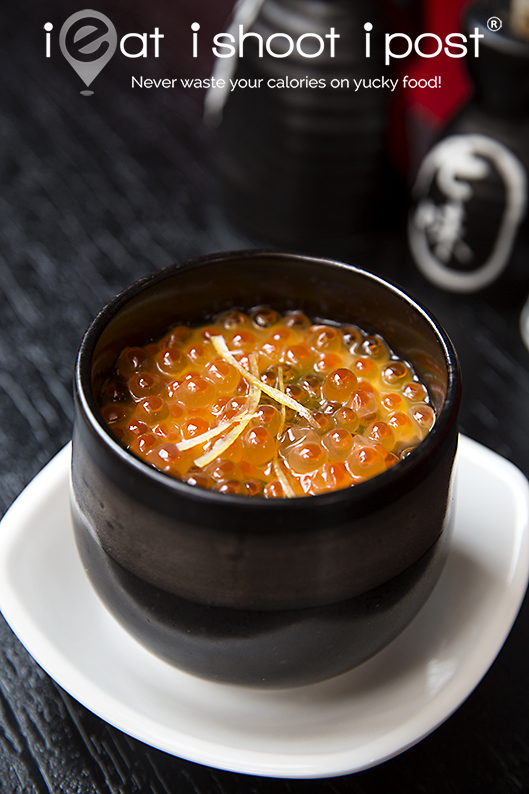 When I first posted about his latest restaurant a few weeks ago on my facebook page, many readers wrote in to ask if he was indeed the same Chef Thomas whom they had known from the past.  So, for the benefit of those fans of Chef Thomas, here is his photo and resume: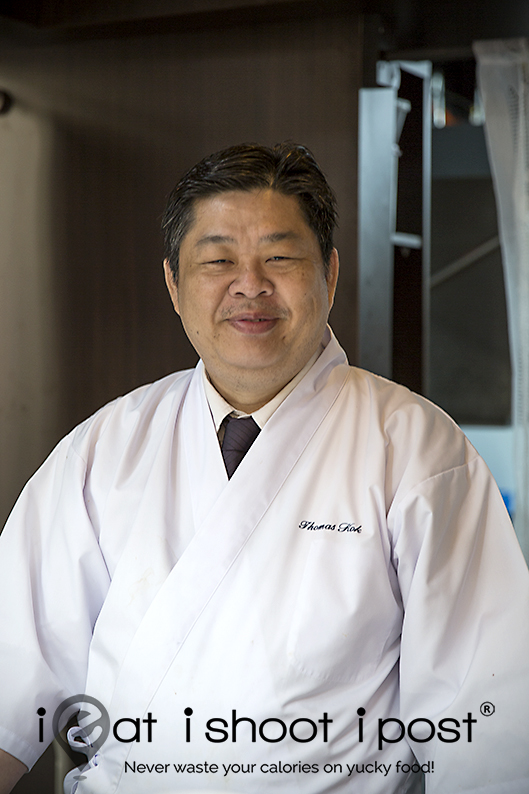 1980 Nanten Japanese Restaurant @Hong Leong Building
1993 Denon Japanese Restaurant @Philip St
2004 Kaisen @Raffles Hotel
2007 Hokkaido Sushi @M Hotel
Is he the Chef you are looking for?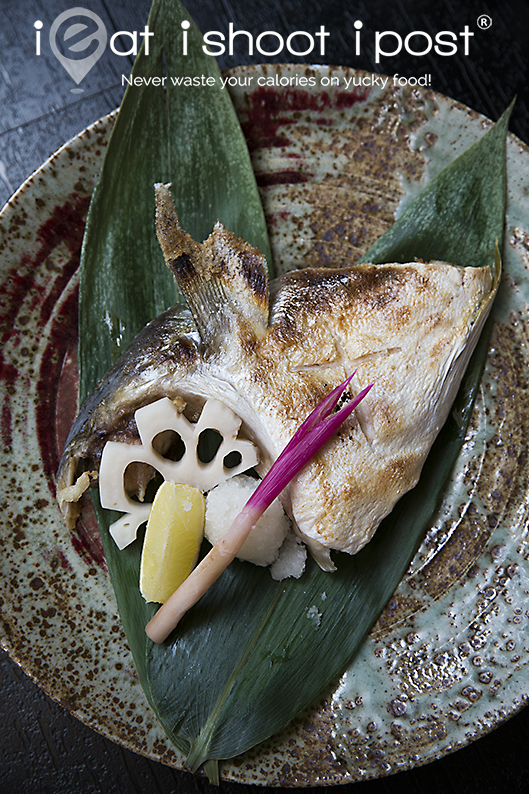 The Japanese food scene in Singapore has developed tremendously over the last decade and continues to be a very popular cuisine amongst Singaporeans.  A top end sushi course here starts at $80per pax for a very basic lunch set and works its way up to more than $400 for a Sushi omakase.  Of course, you are not just paying for the food.  At that kind of prices, you expect a Japanese chef behind the chopping board as well as to be able to rest your elbows on hinoki wood counter top with kimono clad waitresses serving you green tea in ornate handcrafted Japanese tea cups.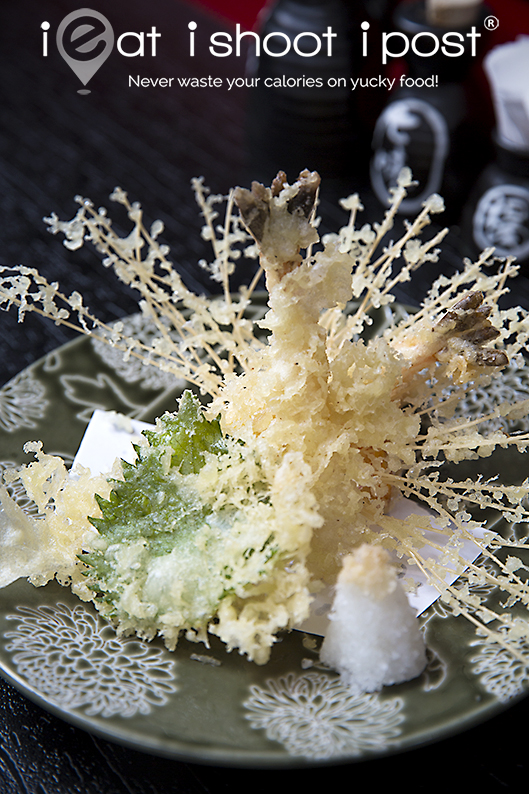 Those kind of places are great showcases for the art of Sushi but like most Singaporeans, I am always on the lookout for food that is "Good and Cheap".  This is of course a relative term because what I consider good, may not be good enough for some and to call anything "Cheap" unless it is ridiculously dirt cheap (dirt is actually not that cheap in Singapore) is to invite a potential barrage of virtual internet spit.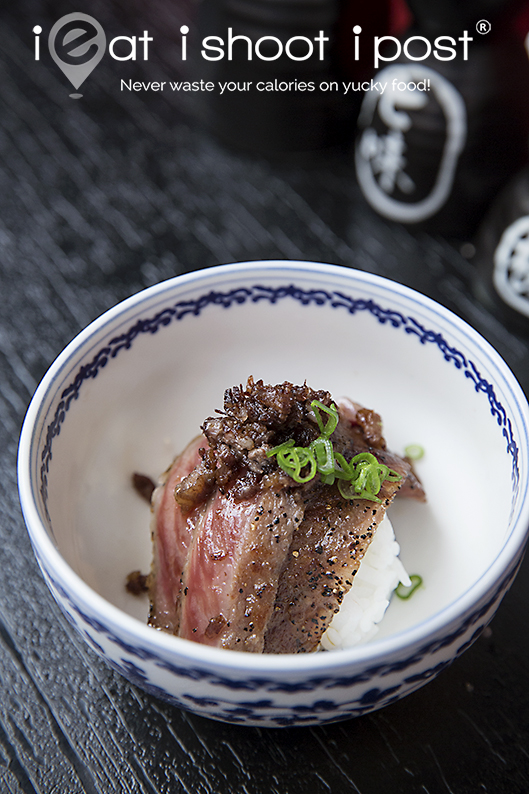 Therefore, I only hope that you will find the eight course ieatishootipost menu here to be "ridiculously reasonably priced" because I had to twist Chef Thomas' arm in order to get him to agree to giving our fans an $80 menu which nobody would complain about as part of his opening promotion for his new restaurant.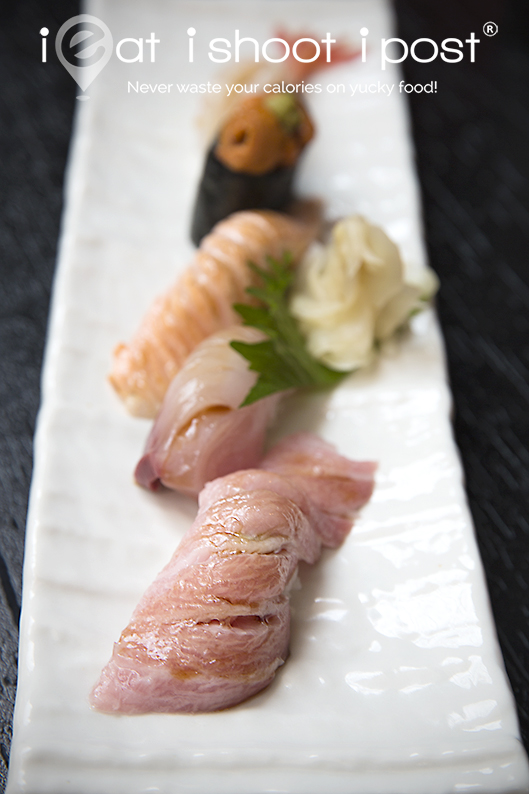 With the help of our facebook fans, we came up with this unbeatable $80 menu which includes all the really shiok stuff that you really want to eat at a Japanese restaurant, viz fresh sushi and sashimi which includes toro (tuna belly) and uni (sea urchin) plus several other hot foods like Japanese Saga A4 Wagyu don, Ikura (salmon roe) chawanmushi, grilled fish as well as tempura.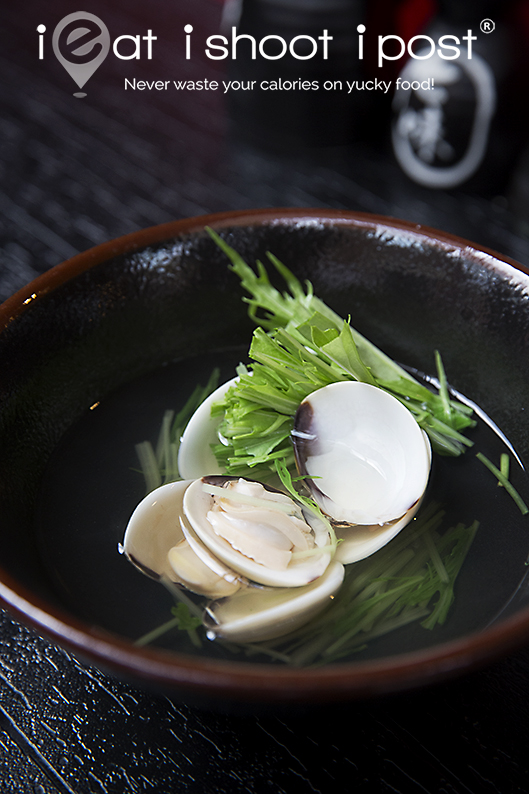 Some of our fans have complained that sometimes the food that they get when they dine at the restaurant looks very different from the ones that I took photos of.  So this time, I have told Chef Thomas that he MUST make sure that the 8 course menu looks exactly like the photos shown here or I will kena sai! (get ugly complaints).   So far, I haven't had complains yet, so I think those fans who have already visited the restaurant must be relatively happy!
To enjoy the special ieatishootipost menu, please ring up to make reservations and tell them you are going for the $80 ieatishootipost sushi set.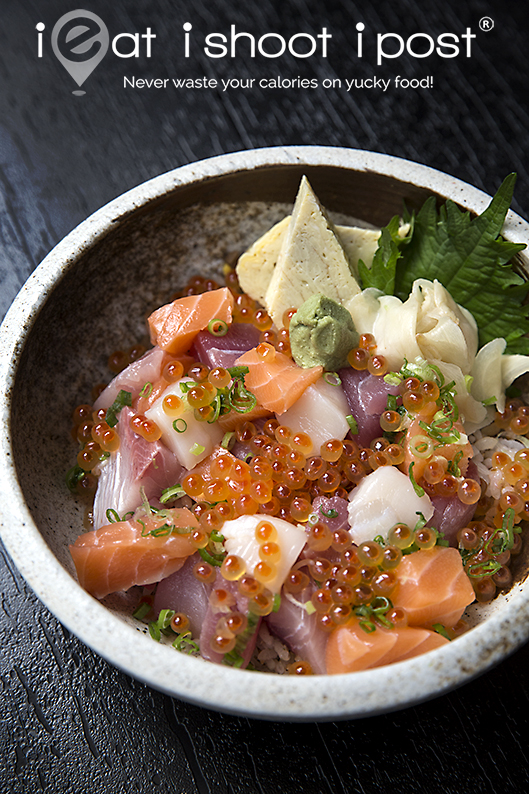 For those of you who just want a quick lunch, the lunch sets at Jin Dining are great value.  The bara chirashi lunch set @ $18.80+  is one of the best value chirashi bowls in town, and I have just managed to get Chef Thomas to offer his Hokkaido Beef don for the same price!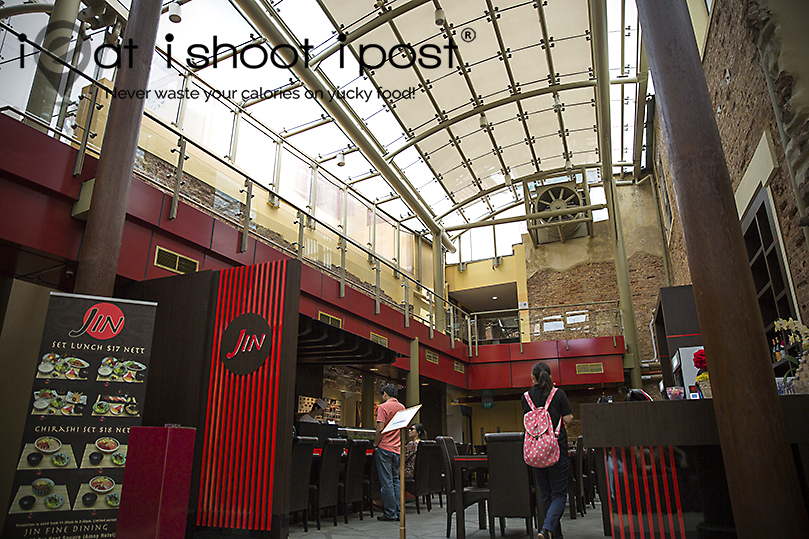 Conclusion
Great new restaurant where you can get good quality Japanese food as great prices. This is the kind of place where most of your money goes to paying of the food instead of the ambiance.  Chef Thomas imports a lot of his seafood and beef direct from Japan, so the quality and prices are very good.  So far, none of our fans who have gone for the $80 ieatishootipost sushi course have written back to me to complain about it, so no news is good news!
Update 6 May 2016
Great News!  The $80 ieatishootipost sushi course is back on the menu!