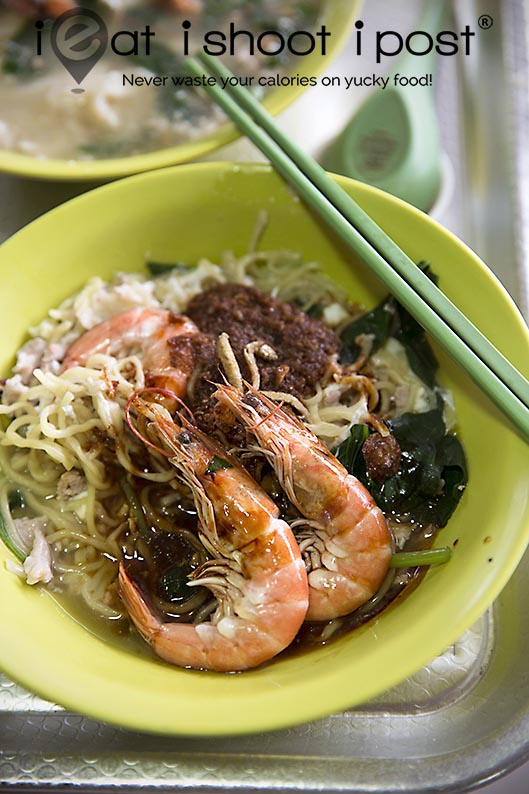 This ban mian stall in Singapore has somehow avoided my radar for many years!  I don't remember anyone recommending them whenever I ask for Ban Mian recommendations.  I only stumbled upon them one day when I spotted the long queue outside their stall at the Toa Payoh Lor 8 market.  That is very surprising because this Ban Mian, the soup version at least, is easily one of the best I have tasted!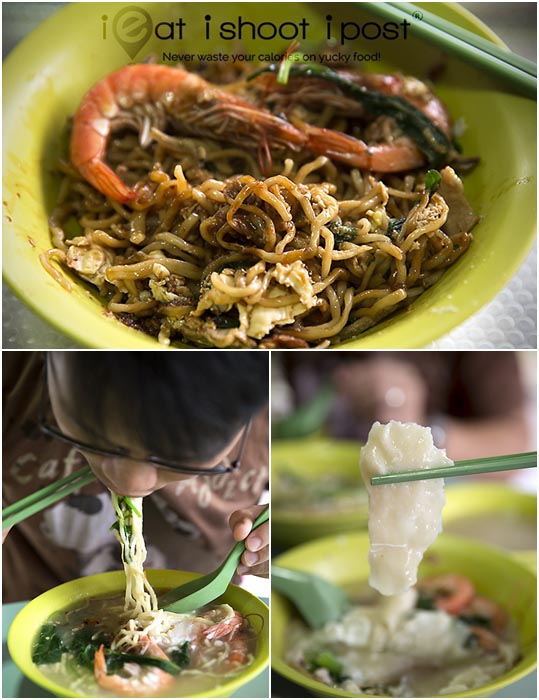 The soup is mystifyingly satisfying.  It's got that special quality about it that makes you wonder what secret ingredient goes into the soup long after you finished your next few meals! The ingredients all taste very fresh.  Do remember to order some extra ikan bilis (50cents) to add to your bowl of soup for that extra oomph.  The ikan bilis are all fried by the owner and are crispy and fresh!  4.5/5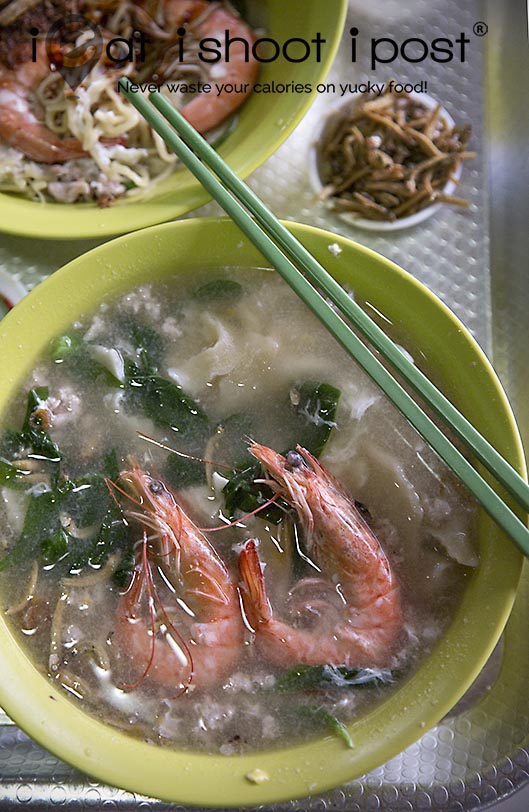 They also tear the Mee Hoon Kuay by hand and throw it directly into the pot of boiling water when you order.  I figure that this must be the traditional way of doing it.  Most other places would roll it out into a thin sheet first before tearing it, but this place actually does it directly from a ball of dough!  As you can see from the photo, the pieces of Mee Hoon Kueh are very irregular and each piece has a unique texture.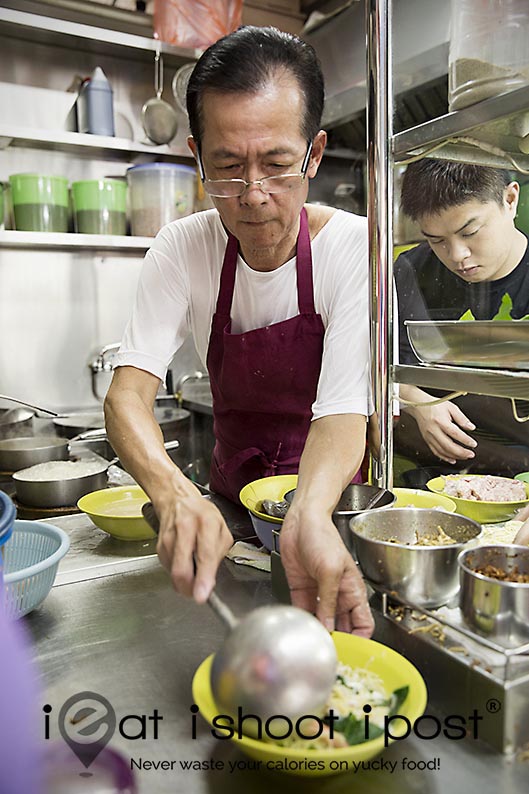 This stall used to be located at the now defunct Seletar market and food centre before moving to the Lor 8 market about a decade ago when the market was demolished.  The owner is a very friendly uncle but very tight lipped when it comes to his recipe so I couldn't even get a peep out of him!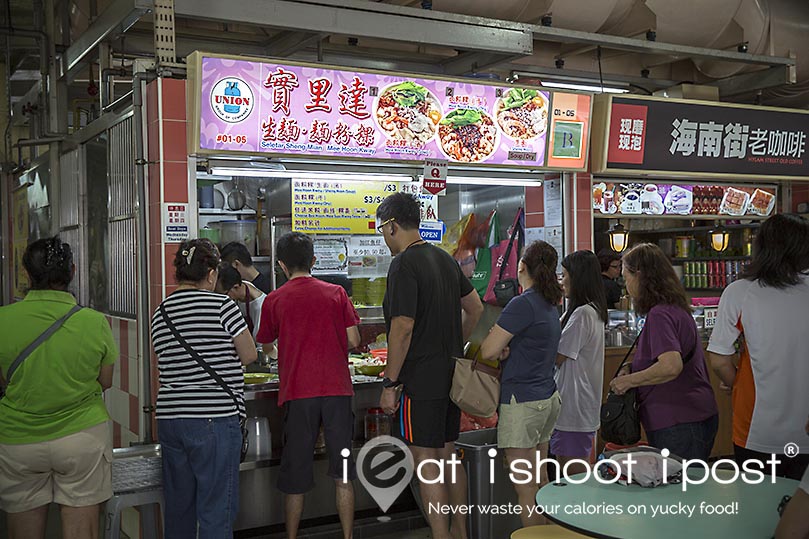 Conclusion
This is one excellent bowl of ban mian which which would easily make it into the top five list of ban mian in Singapore!