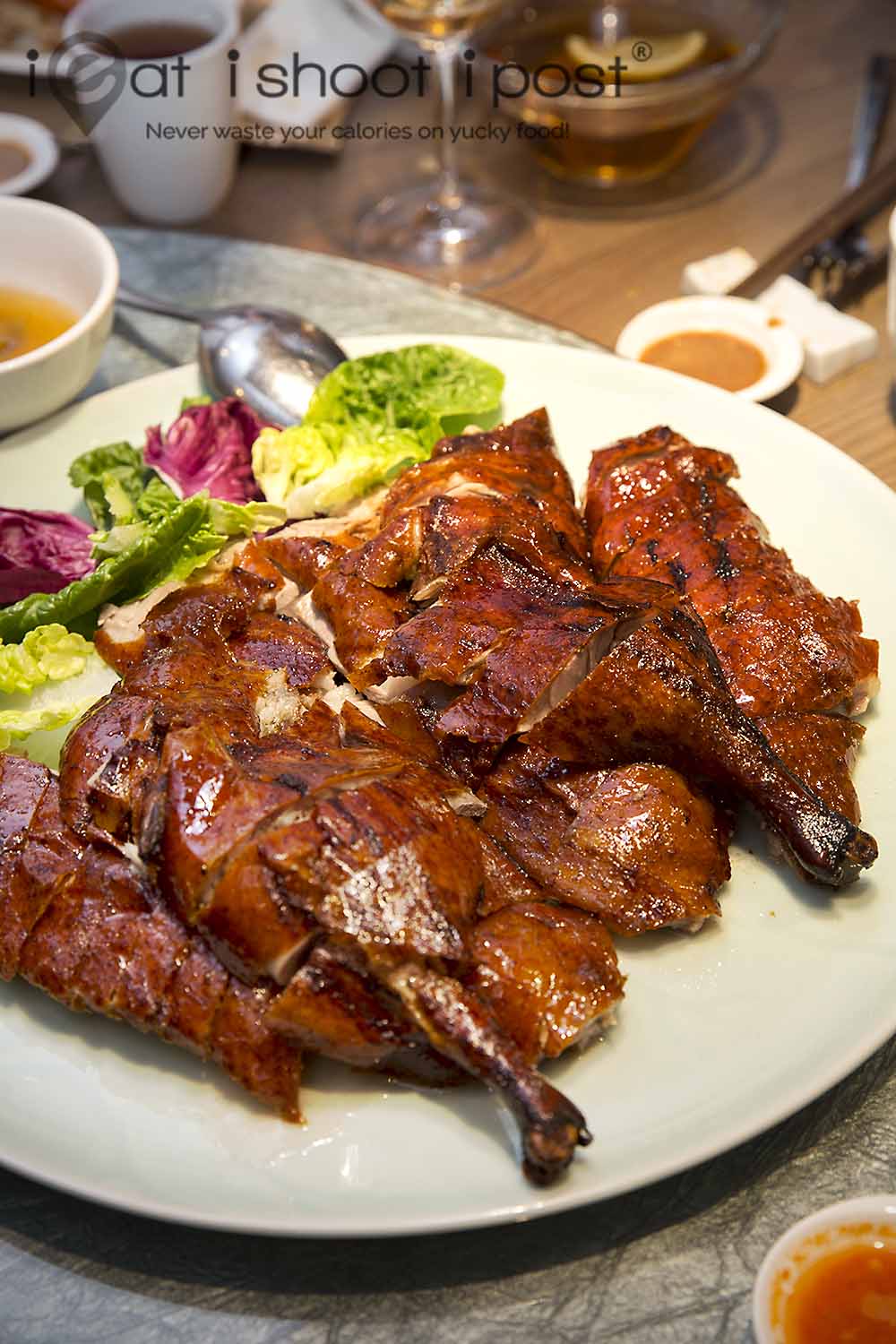 Aston Soon, has in many ways lived the Singapore dream.  Starting with just a hawker stall in 2005, he has built an empire with 11 different F&B brands ranging from Western food, fried chicken, steamboat hotpots, Japanese food, and even a Japanese steakhouse.  I have been a big supporter since blogging about the first Astons Specialties restaurant along East Coast Road.   His philosophy of providing quality food at really good value means that he is always putting price pressure on the competition which I think is great for all of us!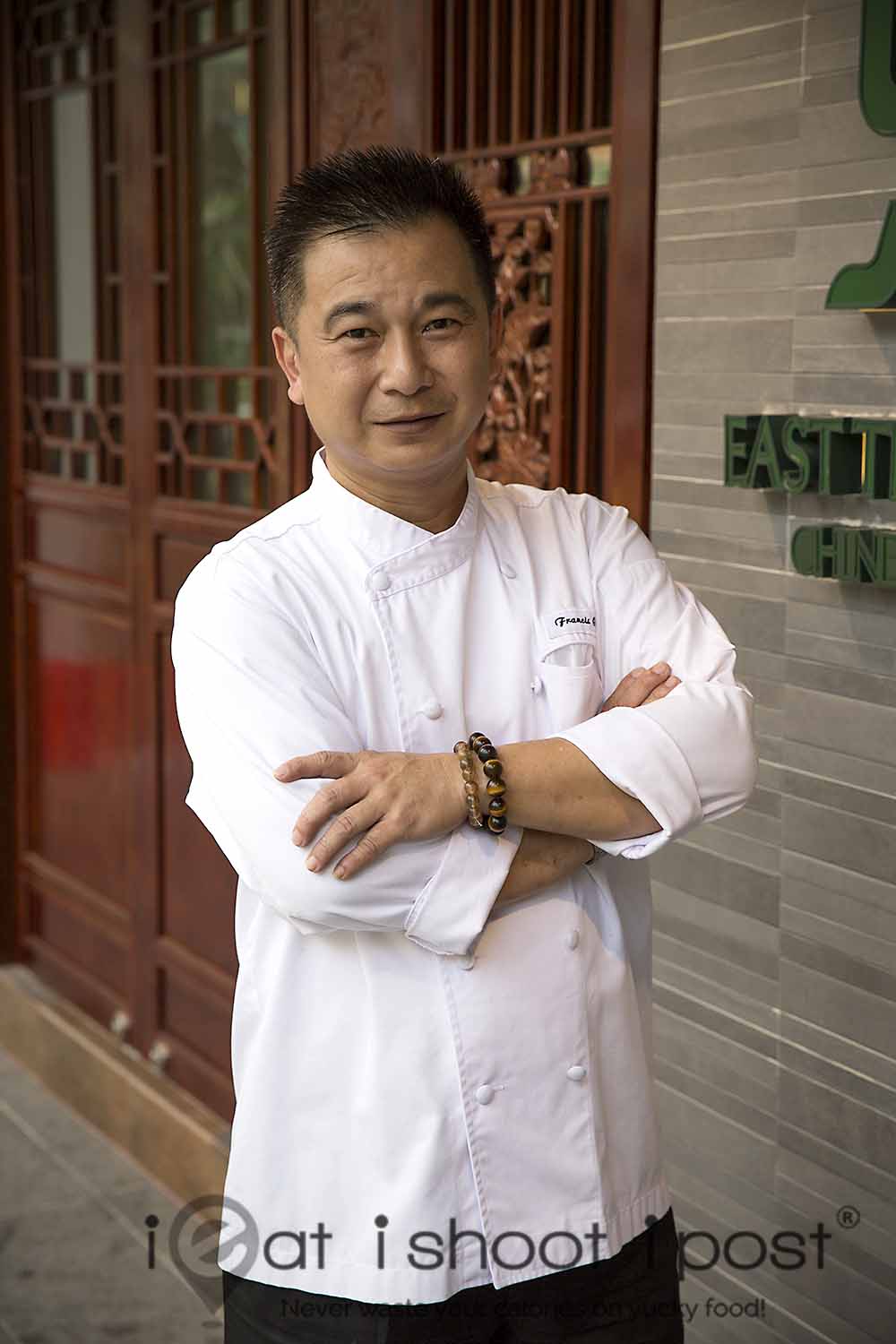 His latest venture is a Chinese restaurant located at Clarke Quay which is helmed by veteran chef Francis Chong who has won multiple awards and is a respected figure amongst the local chef community.  Chef Francis was the head chef of the now defunct Long Jiang Noodle and Congee House before it was bought over by Aston who transformed it into a full fledged Chinese restaurant serving Singapore style Chinese cuisine.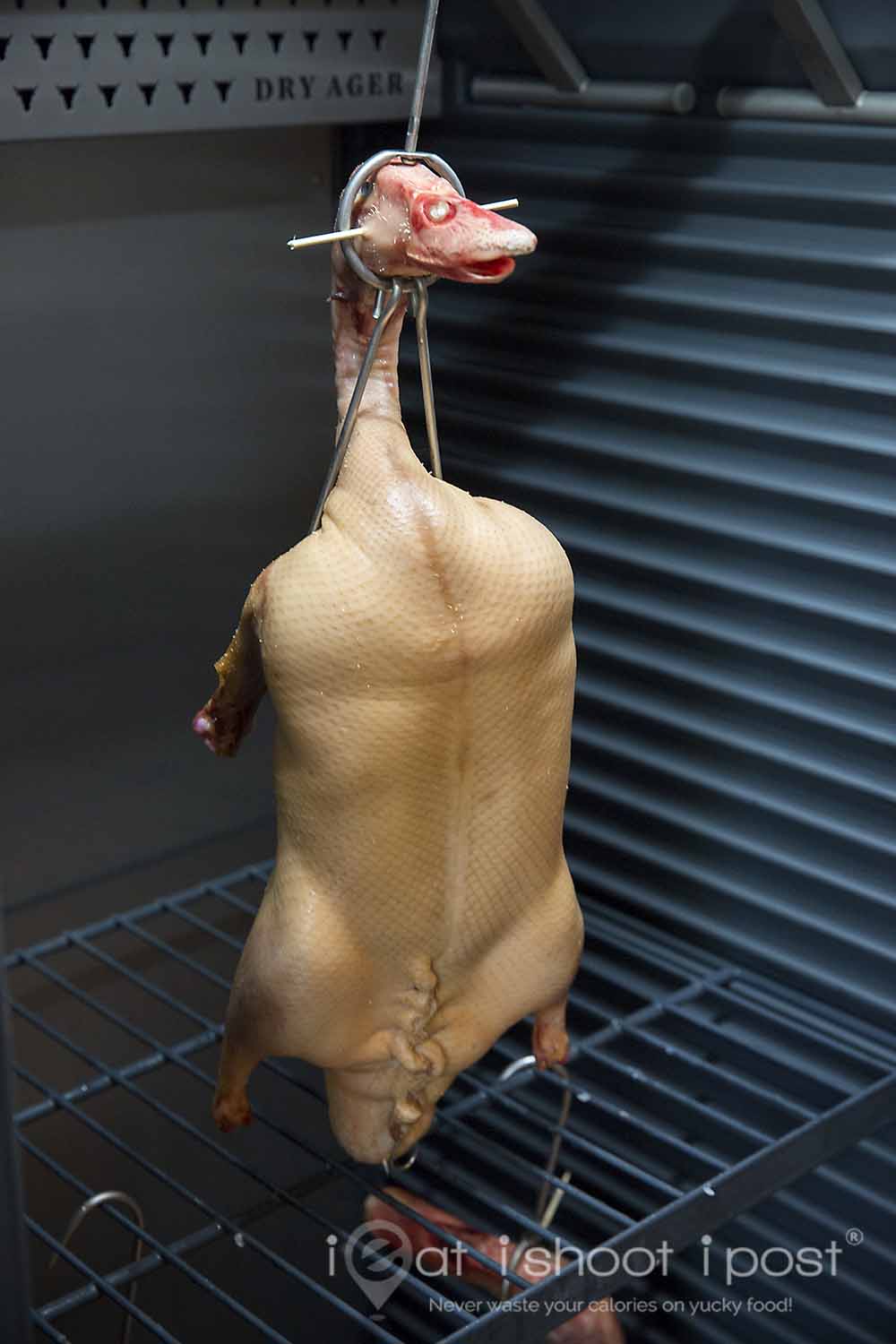 We held a Mid Week Makan session there and our kakis were very impressed with the food!
One of Chef's signature dishes is the three day aged duck where the duck is first seasoned and then air dried in a aging fridge for three days to tenderize the meat and dry the skin before it is roasted.  Roast duck is traditionally air dried in the kitchen for a day or so.  However, since Aston also runs The Ranch next door which ages USDA Prime Beef, they decided to use the same aging fridge to age the duck and dry the skin.
The result is a very tender duck with a super crisp skin that shatters when you bite into it.  They use a larger 3kg duck which means the meat is thicker than usual, but it was still very tender due to the aging process.  I would have liked the seasoning to be a tad punchier, but most of our kakis gave their thumbs up for the aged duck.  4.25/5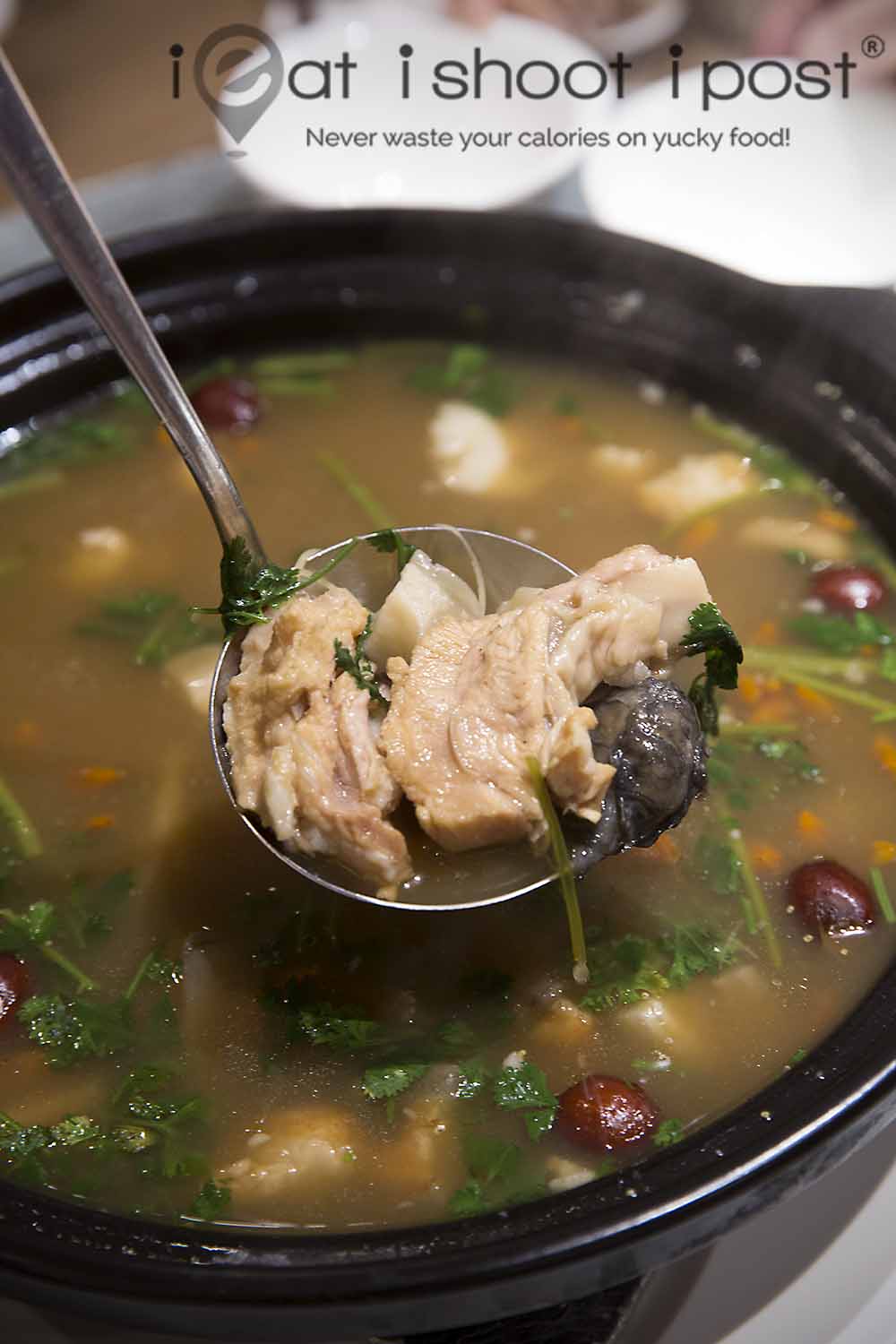 The other dish that everyone was talking about was the herbal crocodile soup.  If you are a turtle soup fan, this dish would appeal to you.  Crocodile is full of collagen and so that soup had a nice silky texture with a tacky lip smacking finish.  The herbs gave it a robust tonic flavour that makes it feel very healthy — and delicious at the same time! 4.25/5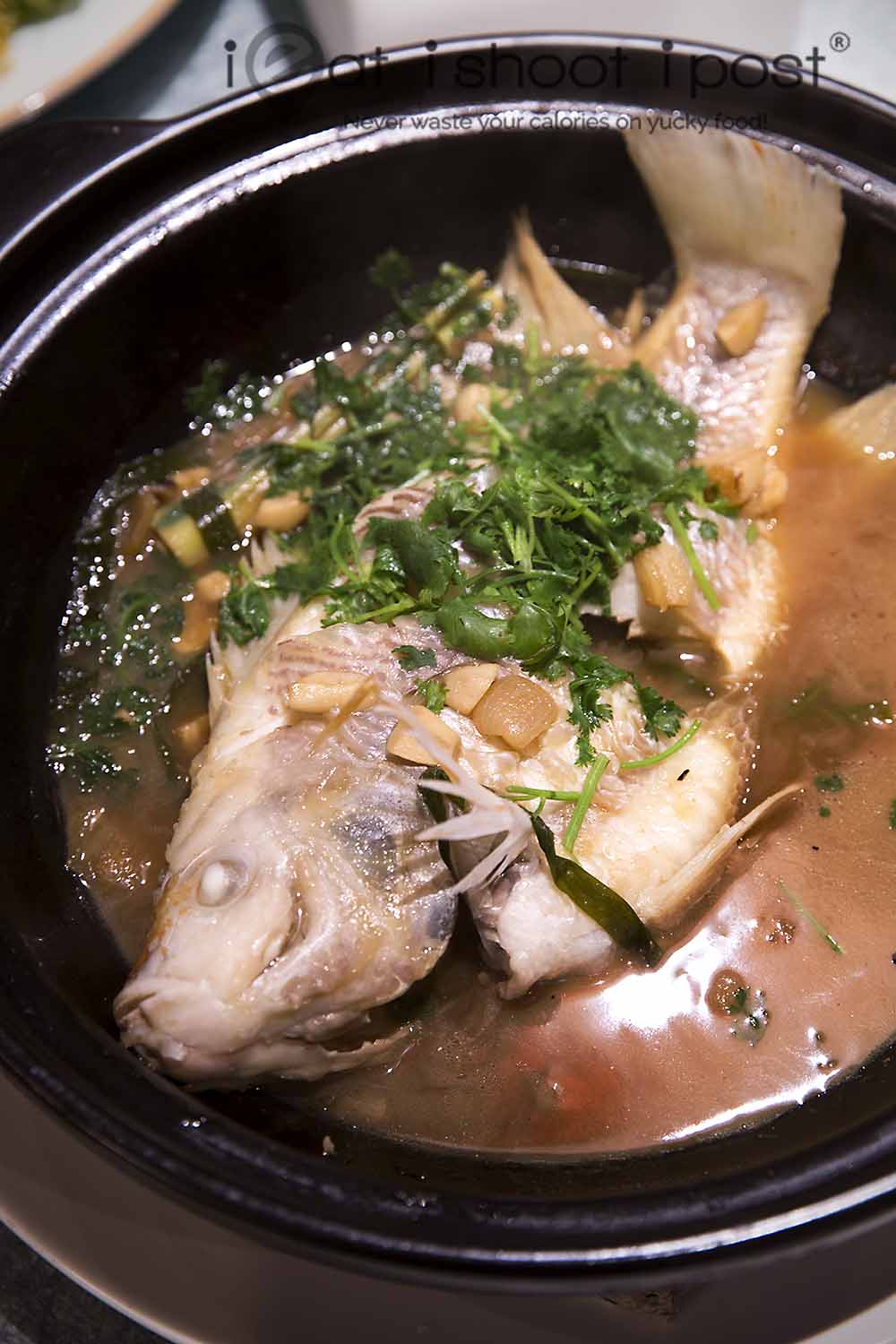 Chef Francis has a claypot fish dish where a whole fish is cooked in a claypot with a very tasty and unique miso and lemongrass sauce.  For our makan session use opted for the cheaper tilapia ($4/100g), but they also offer live Tiger Garoupa and Soon Hock ($7.80/kg).  Highly recommended in place of the usual steam fish! 4.5/5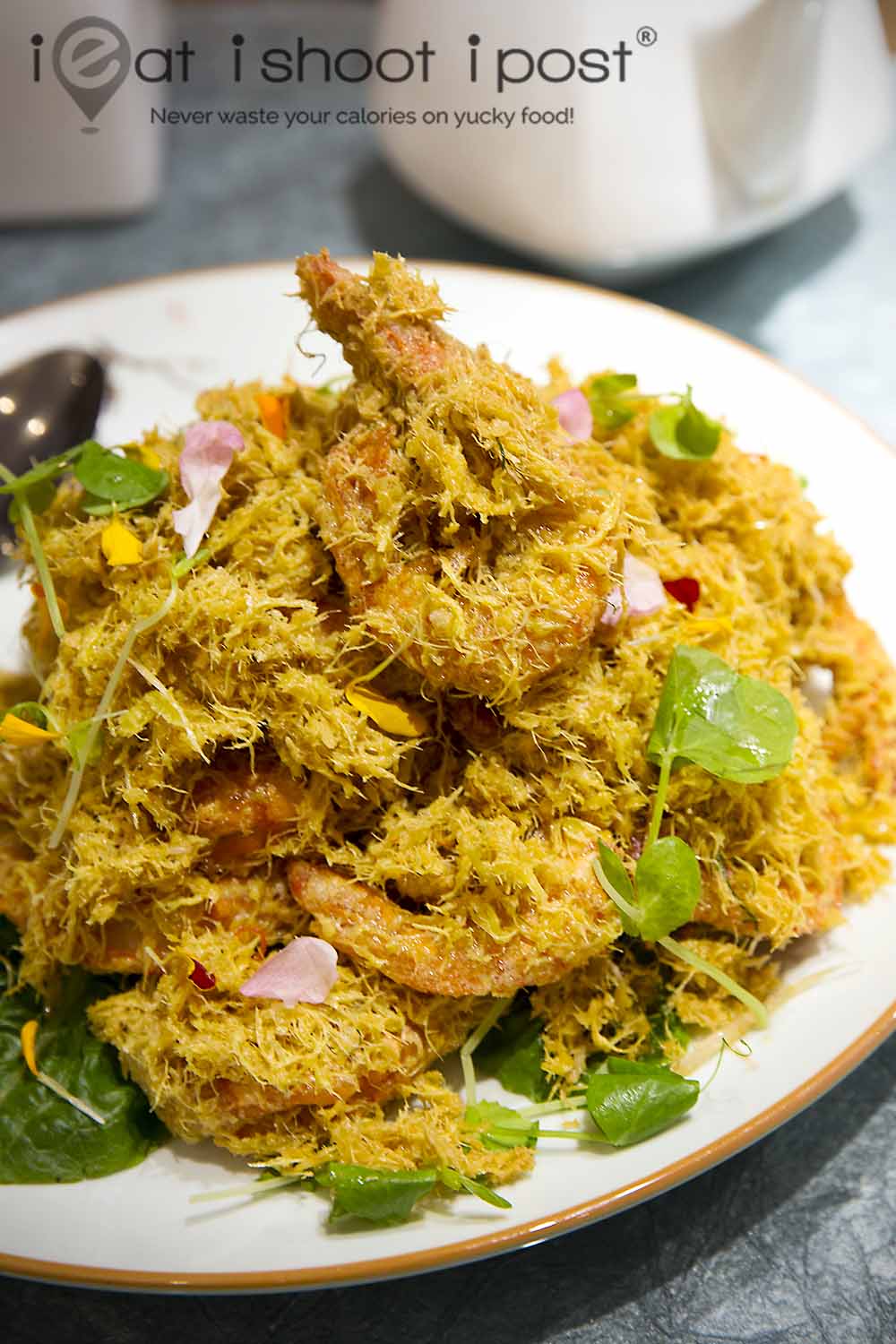 For a bit of a twist on the usual salted egg prawns, Chef Francis combined salted eggs sauce with the egg floss technique to produce salted egg floss prawns which was a good twist to the popular salted egg dish.  A bit oily but very nice to eat with rice!  4.25/5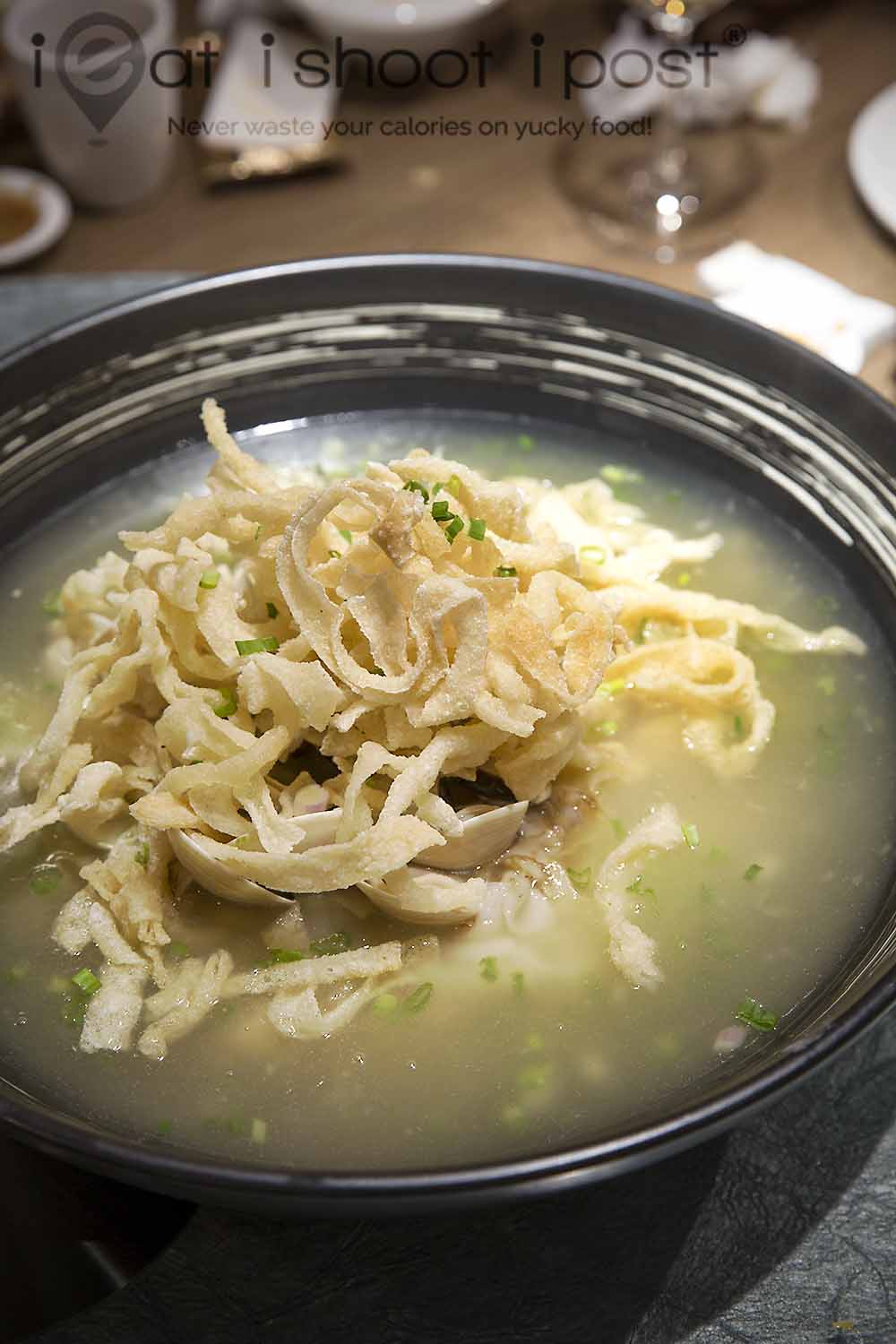 Chef does a Yuan Yang hor fun which is essentially hor fun which done two ways.  There's crispy fried hor fun on top and wok fried hor fun with gravy at the bottom.  The crispy fried hor fun lends a nice contrast to the slippery wok fried hor fun, but I feel the sauce needs a bit more oomph. 4/5
Conclusion
Good food at a reasonable price, that is what Astons has been all about since opening their first restaurant over a decade ago.  East Treasure extends this philosophy into the Chinese cuisine space, under the competent hands of veteran chef Francis Chong.