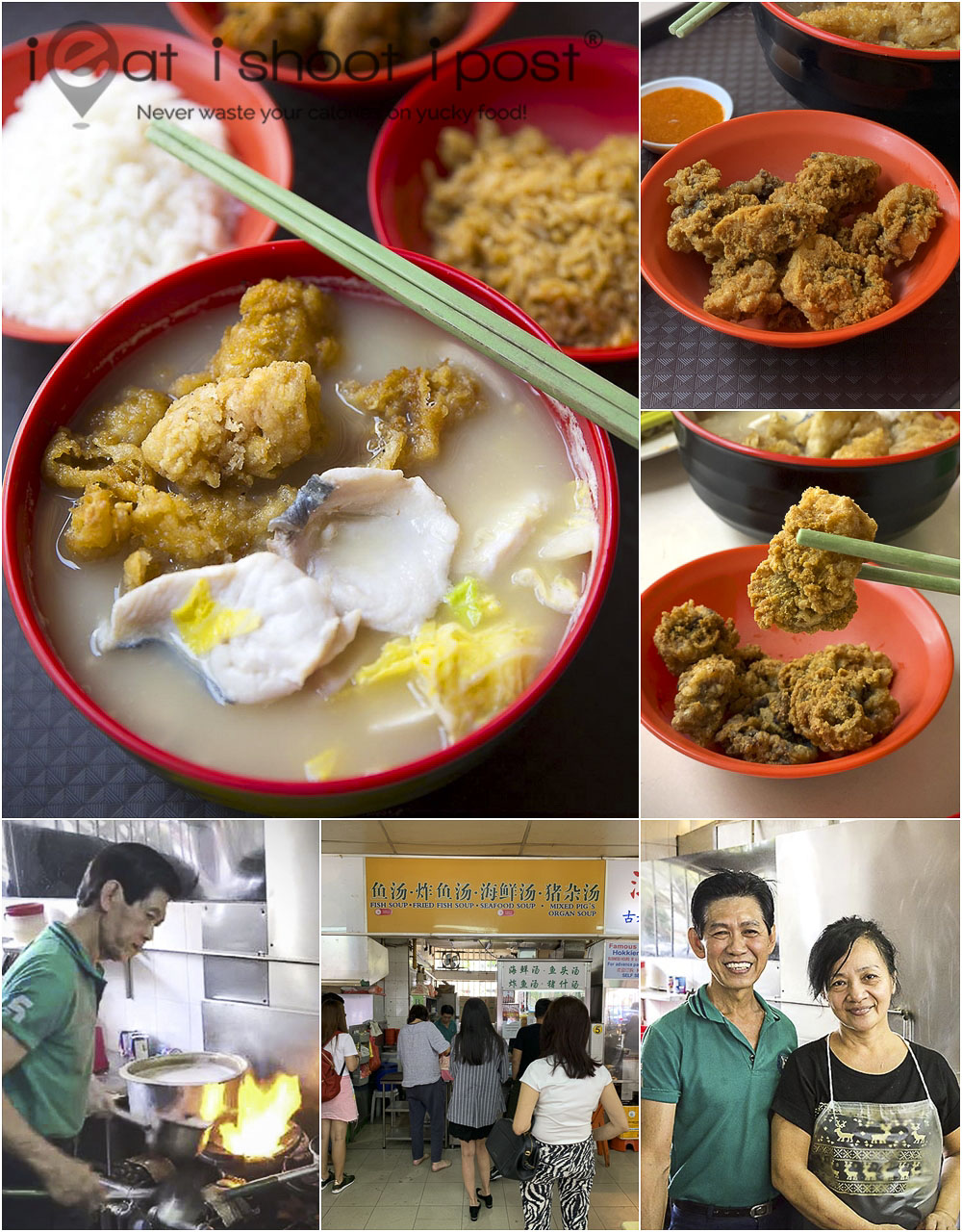 I am doing a series of food trails into the industrial estates to uncover good eats that might have escaped your foodie radar. I think there is a general idea that food centres located in industrial areas cater mainly for workers in the estate so most of us won't think about venturing into an industrial estate just to find food.
But as our food trail will show, there are plenty of good eats just waiting to be uncovered in these "ulu" places!
We head to Alexandra Village industrial estate for our first food trail. This is probably the most well known industrial estate for good food as Alexandra Village Hawker Centre (AVHC) is located in the heart of it. In fact, I won't be surprised if it had never occured to you that AVHC is actually located in an industrial estate! There are many famous eats there which have already been covered but today our task is to uncover some of the lesser known stalls as well as to uncover some hidden gems scattered in the shophouses around the area.
Our first stop is the coffeeshop located at Blk 127 Bukit Merah Lane 1. Most people come here for the very popular Por Cheu Ang Ku Kueh, but hidden in the same coffeeshop are two other stalls which are well worth a visit!
The first is an anonymous fish soup stall which attracts long queues during lunch. This stall makes a tasty fish soup with generous slices of mackerel and crispy fried fish that only costs $5! (Prices start at $4) The most surprising thing about the stall is that they don't even use fish, chicken or pork bones in the soup! What then is the secret of the tasty soup? The couple won't say much except that it is a very simple soup base that doesn't take much time to make. The real secret is in the quality of the fish and which they would start preparing at 3am every morning and generous amount of Bai Cai which gives it sweetness! 4.25/5
No Name Fish Soup
Blk 127 Bukit Merah Lane 1
7am to 2 pm
Closed on weekends.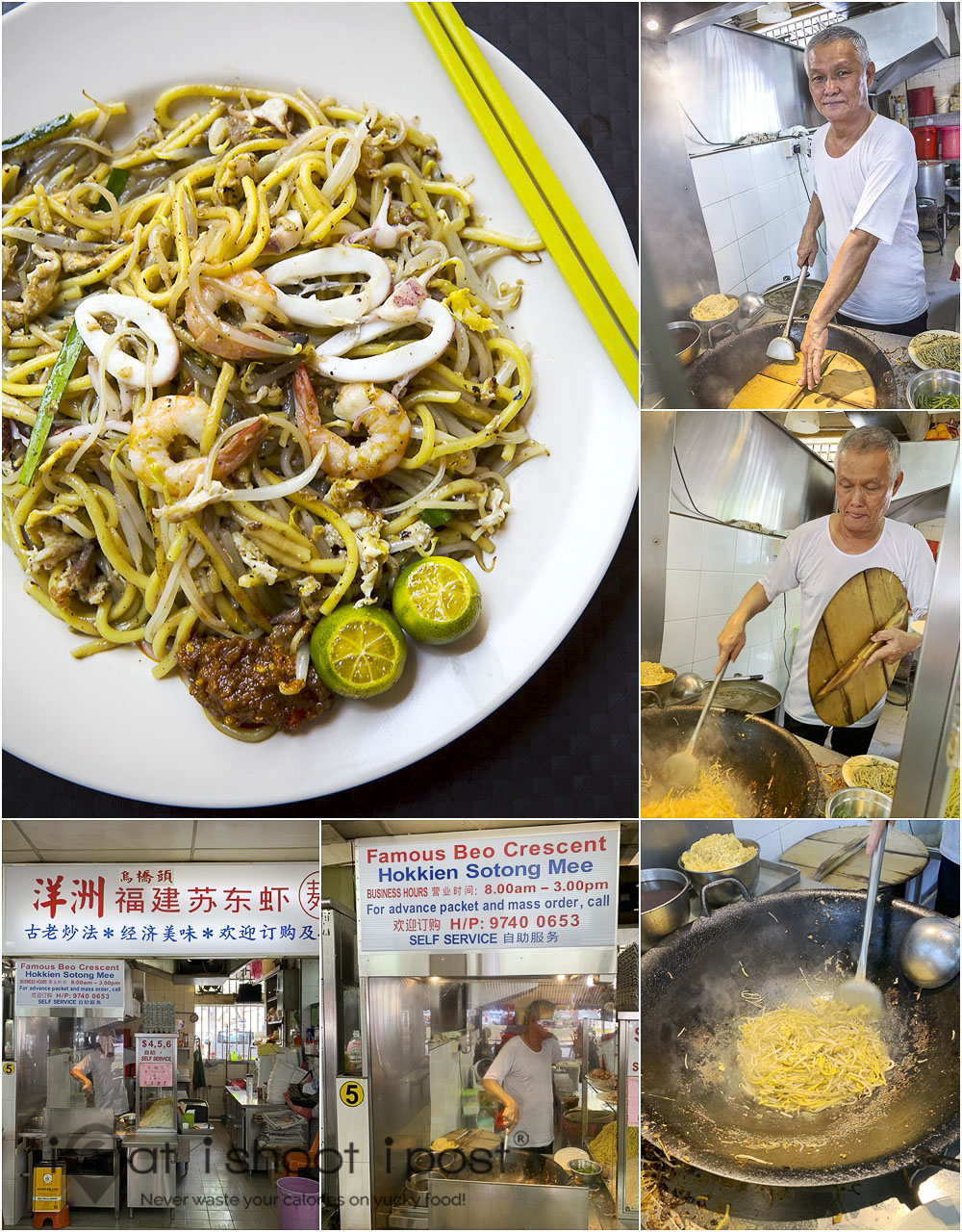 Next to the fish soup stall is Yang Zhou Hokkien Mee which I wrote about years ago when they were still at Beo Crescent. Fans of Yang Zhou Hokkien Mee will immediately recognize the hawker behind the wok who really hasn't aged that much in 11 years! He is one of the few Hokkien Mee hawker who still really fries the noodles till it's nicely charred while still ensuring that the noodles have a good bite! 4.25/5
Yang Zhou Famous Beo Crescent Hokkien Sotong Mee
Blk 127 Bukit Merah Lane 1
8am to 3pm
Closed Sun and PH
HP: 97400653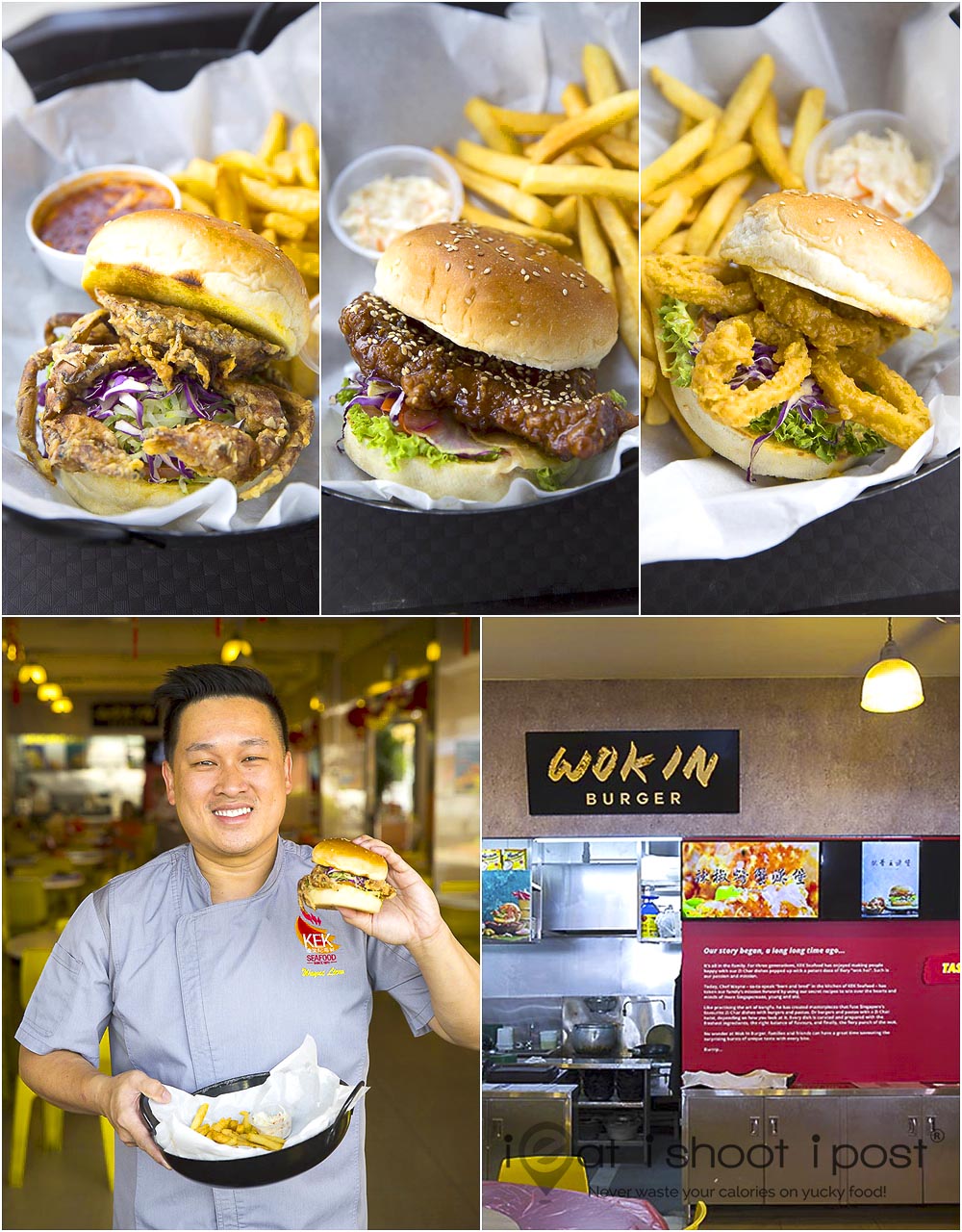 Keng Eng Kee (KEK) is quite an institution in Alexandra Village and Chef Wayne is well known for his moonlight hor fun. But the innovative Gen Y chef keeps pushing the boundaries of traditional Zi Char and went on to introduce Zi Char burgers at the now defunct KEK branch in Pandan Gardens. Undeterrred, he has moved back to Alexandra Village and opened Wok In Burgers which will continue to boldy go where no zi char chef has gone before!
These burgers will appeal to people on the run who are craving for zi char flavours but don't have the time or enough people to sit down for a zi char meal! My favourite is still the Sotong Blurger which is a quick way of getting your salted egg sotong fix in a bun. 4/5
Wok In Burger
Blk 124 Bukit Merah Lane 1
11.30am to 2.30pm, 5pm to 10pm daily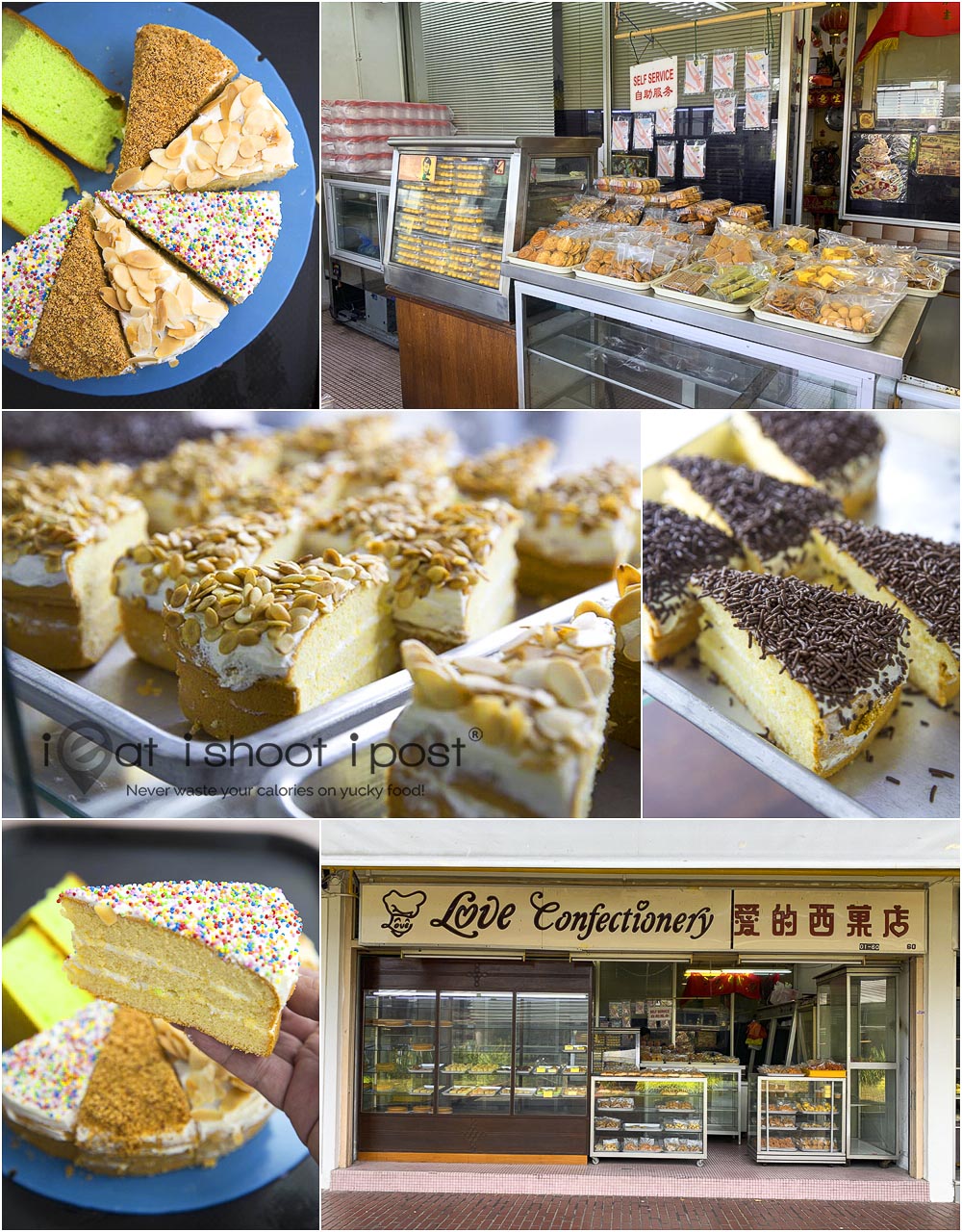 You can find all sorts of fancy European pastries in Singapore nowadays but sometimes all you really want is a slice of buttercream cake and a cup of kopi right? Thank goodness there are still a few of these old school confectioneries around that are quite content in just baking simple buttercream cakes and buns! The cakes are pretty straightforward. The sponge and buttercream are the same but you get to choose from different toppings like chocolate rice, ground peanuts, almond flakes and — if you are feeling a little grey because the boss has just assigned you a whole lot of work — colourful sprinkles! This really is a blast from the past! 4.25/5
Love Confectionery
Blk 122 Bukit Merah Lane 1, #01-60
12pm to 8pm daily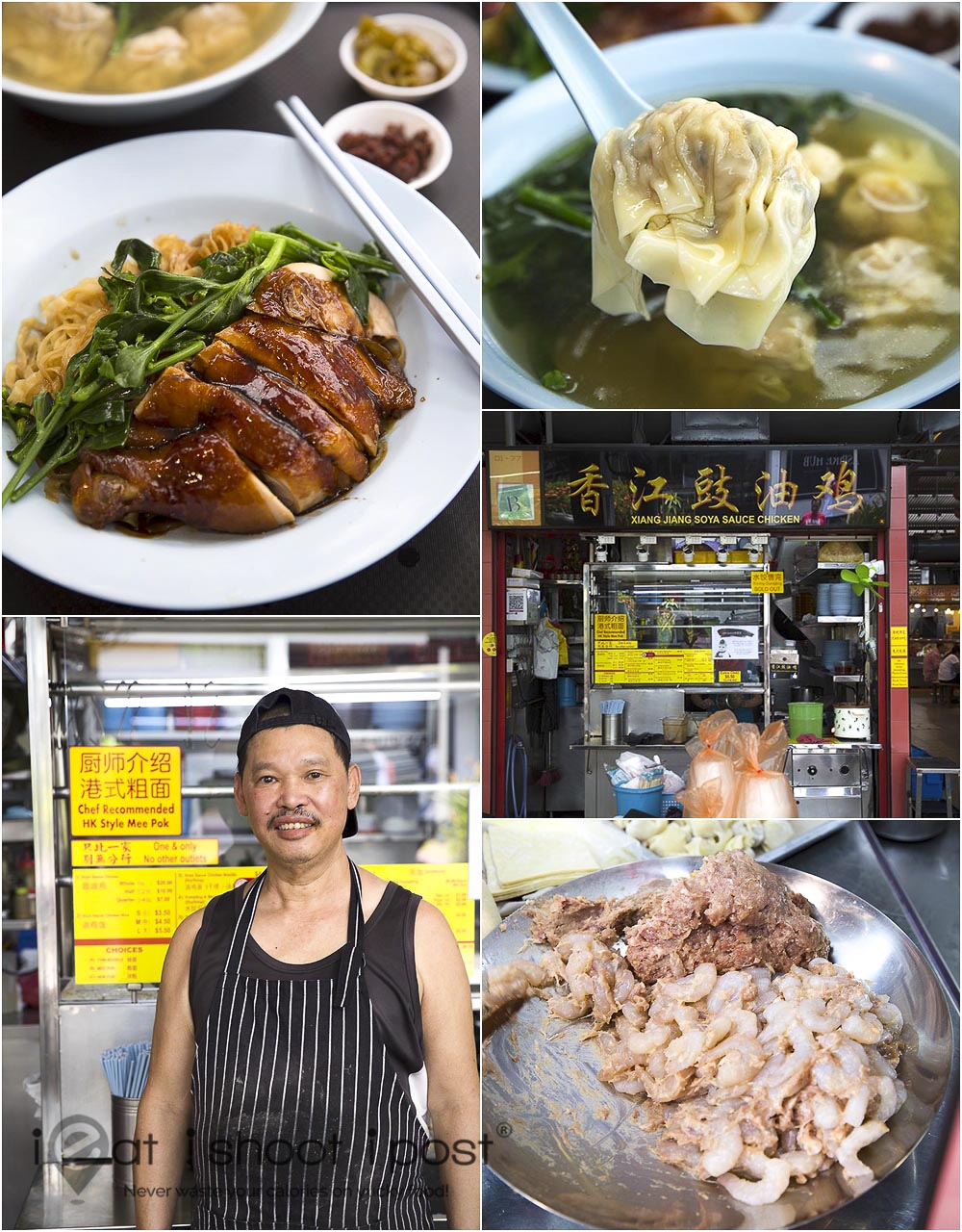 I don't think many people will consider Alexandra Village food center as an "Industrial" estate food center but that is exactly what it is! There are many famous stalls here, most notably, Lien Fa Sui Jing Pau, Mr Avocado and Star Yong Kwang BBQ Seafood, but we wanted to uncover some of the lesser known ones like this stall that is run by a Hong Kong BBQ chef who used to work at Raffles Hotel. The soy sauce chicken noodles here are very popular but the thing that really stood out for me were the plump and luscious sui gao which really is close to restaurant quality and comes with a whole juicy prawn each! 4.25/5
香江豉油鸡 Xiang Jiang Soy Chicken
Alexandra Village Hawker Centre, Stall #01-77
7.30am to 2pm
Closed Tuesdays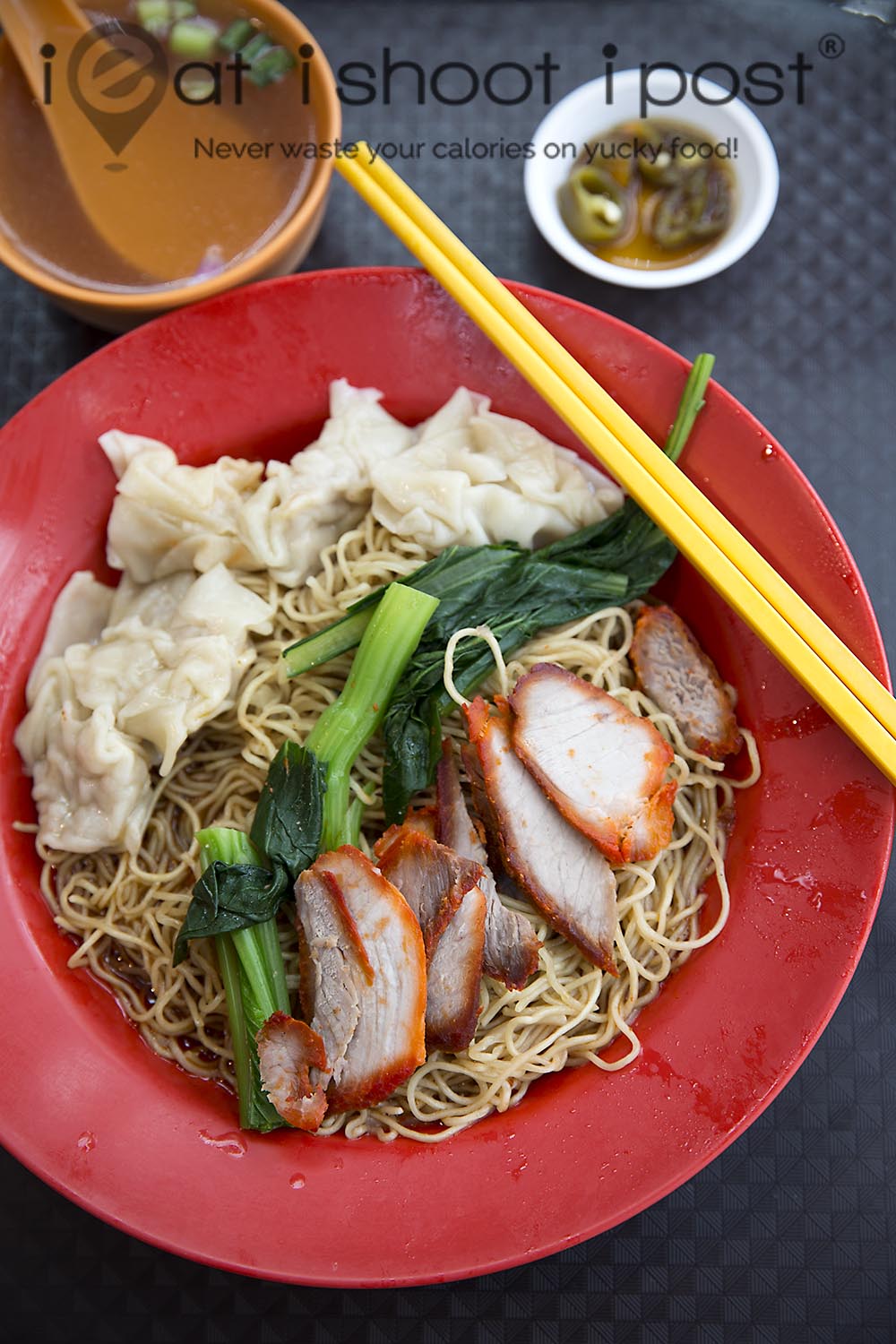 The final stop on our industrial estate food trail today is Dover Road Kai Kee wanton mee. This is a real "lost n found" story for those of you who used to enjoy their wanton mee when they were still at Dover Road estate food centre. This stall was originally located at the Dover Road estate market and food centre for over 30 years before relocating here 7 years ago. Not only is the flavour old school, the prices are also very old school with a generous plate of noodles for only $2.50! Not mind blowing, but surely comfort food for those living close by. 4/5
Dover Road Kai Kee Wanton Mee
Alexandra Village Hawker Centre, Stall 01-09
6.30am to 4pm
Closed Tues
Conclusion
As you can see there are many good eats in our industrial estates just waiting to be uncovered! In our next food trail, we will head to somewhere a little more remote to see if we can uncover more good eats and hidden gems in our industrial estates!
This post was done in partnership with JTC Corporation.