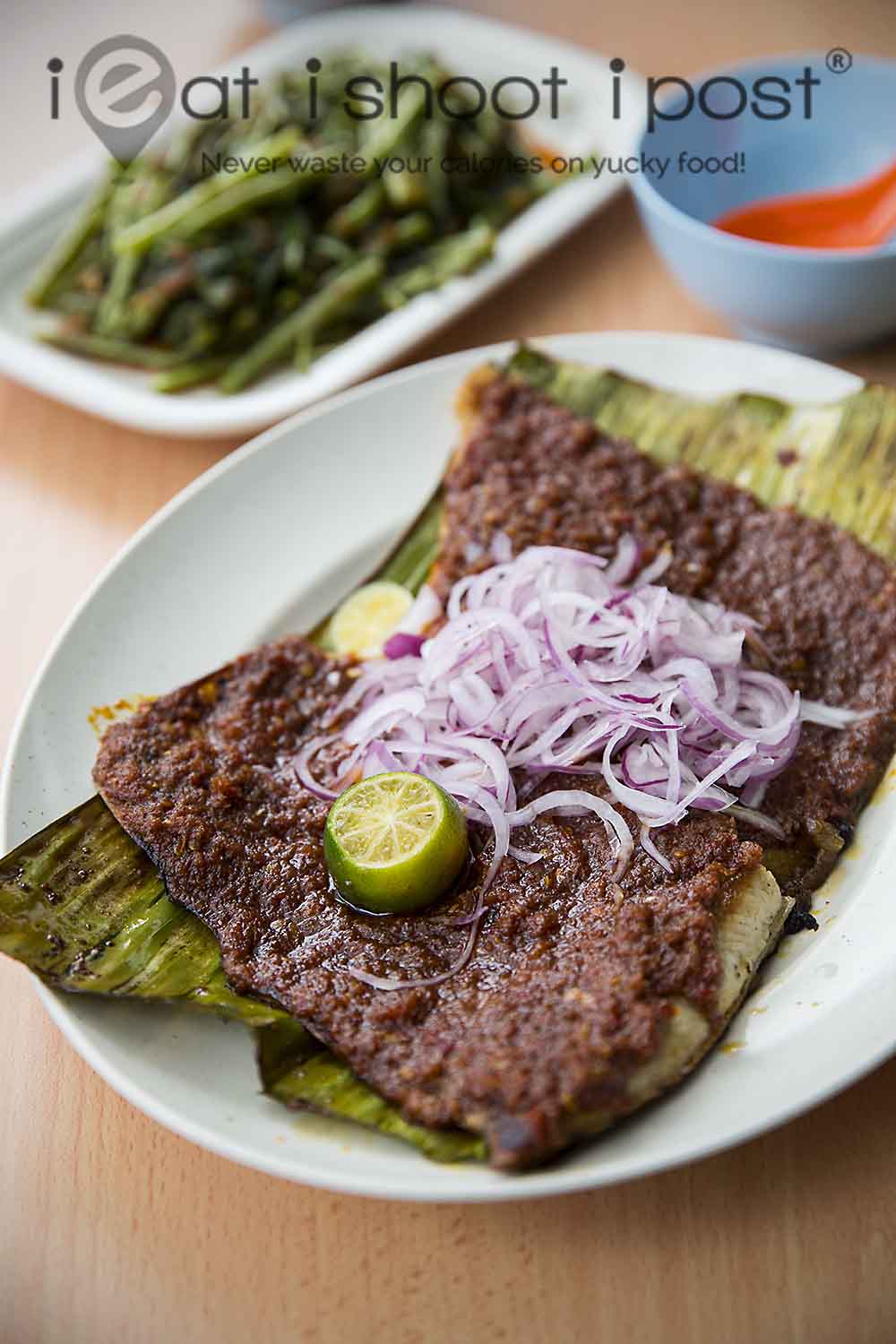 I remember my first encounter with the BBQ Stingray.  It was in a little coffee-shop in Teban Gardens in 1987.  Before that, I don't think I have ever eaten stingray.  In fact, I don't think I have ever eaten stingray in any other form since.  Stingray, it seems has been created only for this one particular dish, just like no one really eats kohada in any other way other than as a sushi topping.
One of the problems with stingray is that it can develop the stench of urine if it isn't super fresh.  Cartilaginous fish like sharks and rays produce urea to balance the osmotic pressure of the salt water in which they inhabit.  Once they are killed the urea breaks down to ammonia, the chemical that gives urine its stench.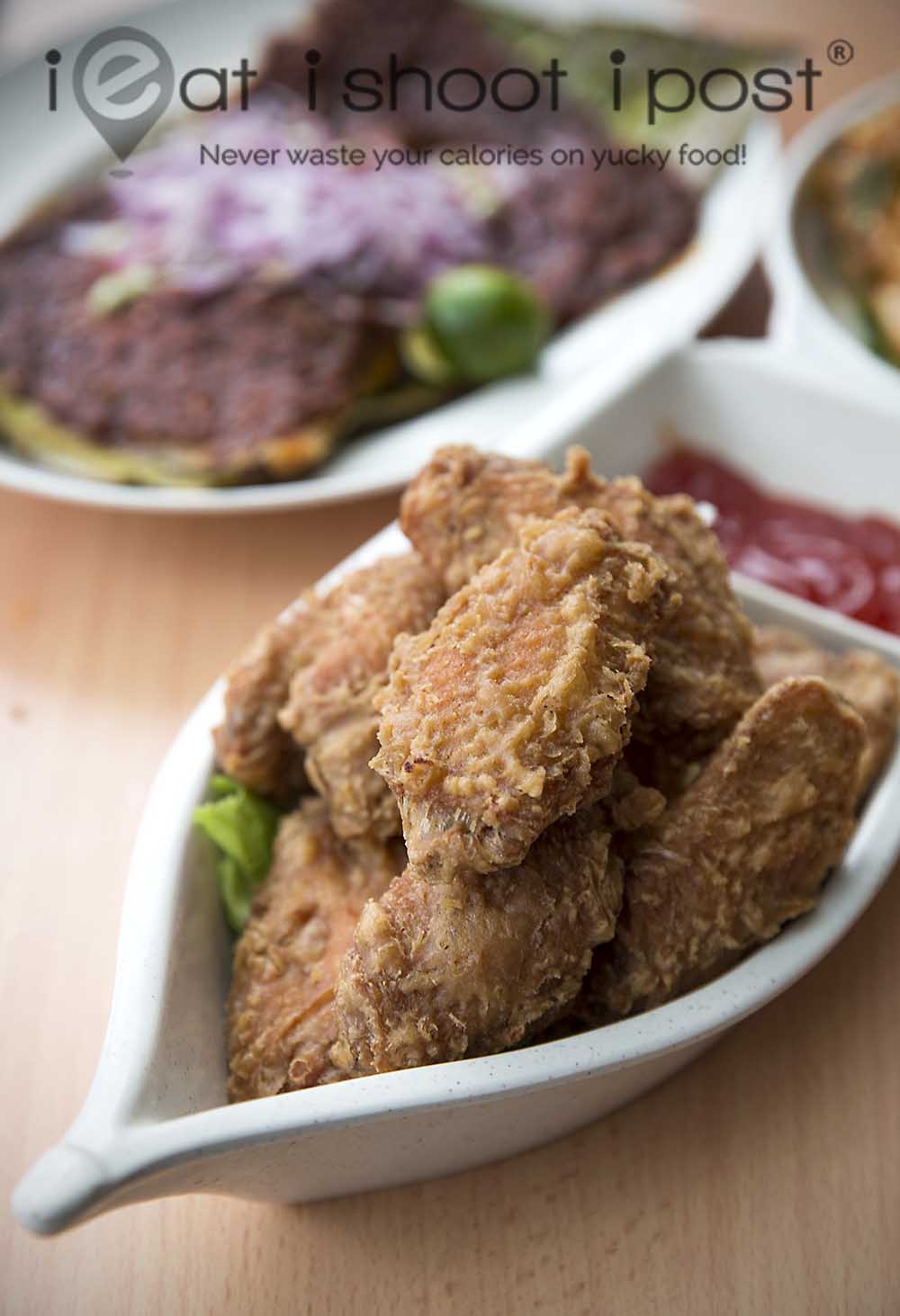 That is why the fish is often marinated briefly in tamarind before it is cooked.  Tamarind, being an acid, reacts with the ammonia and neutralises it, taking away its stench.  The sambal also helps to mask any remaining traces of ammonia or urea in the fish.  The result is a flavourful fish bathed in aromatic sauce whose tender flakes can rival French turbot.
The price of BBQ stingray has skyrocketed over the years because of this dish.  I still remember it being $5 in 1987 when a plate of hor fun was $3.  Now you have to pay at least three times the price while hor fun has only increased by $1!  It's too bad that the genius who invented the dish didn't get himself written up in a newspaper somewhere.  Even if he couldn't patent the dish, we would at least know who to blame for turning a fish which nobody wanted into something that was mentioned by Anthony Bourdain in the episode of the Simpsons!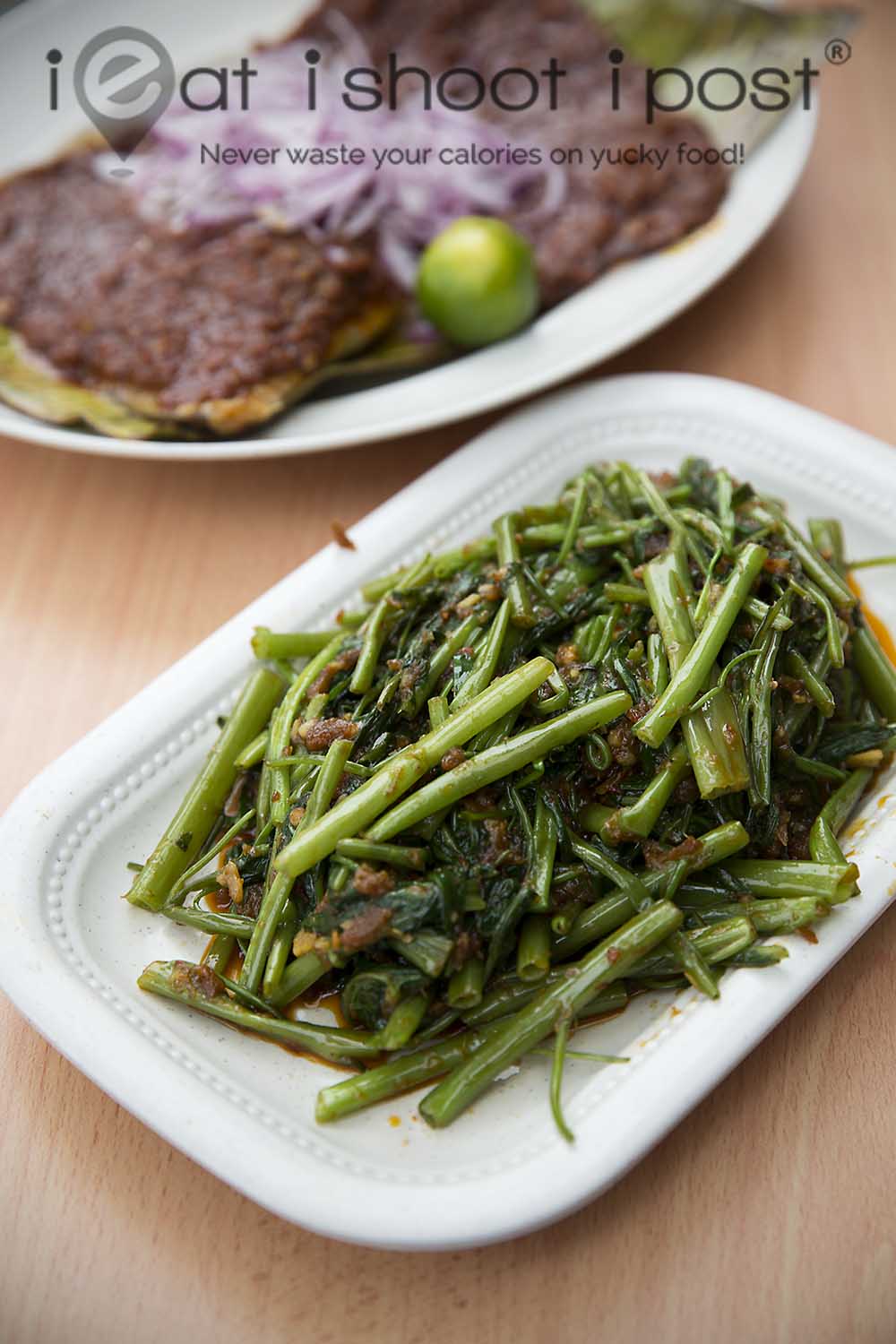 One of the places that is famous for BBQ Stingray is this stall at Alexandra Village food centre.  I have known about them for years but have only just been able to eat there recently.  They used to be known as Rong Kwang BBQ Seafood and was a family business. They had another branch at the Ulu Pandan Taxi Kiosk and this is where our young Chris started learning to cook Zi Char at the tender age of 10.
About five years ago, the lease for Ulu Pandan expired and Chris' dad, Eric bought over the stall at Alexandra Village and renamed it Star Yong Kwang.  This was when Chris took over the Zi Char wok. He was just 16 years old then but he was already put in charge of all the Zi Char dishes while the dad focused on the BBQ seafood.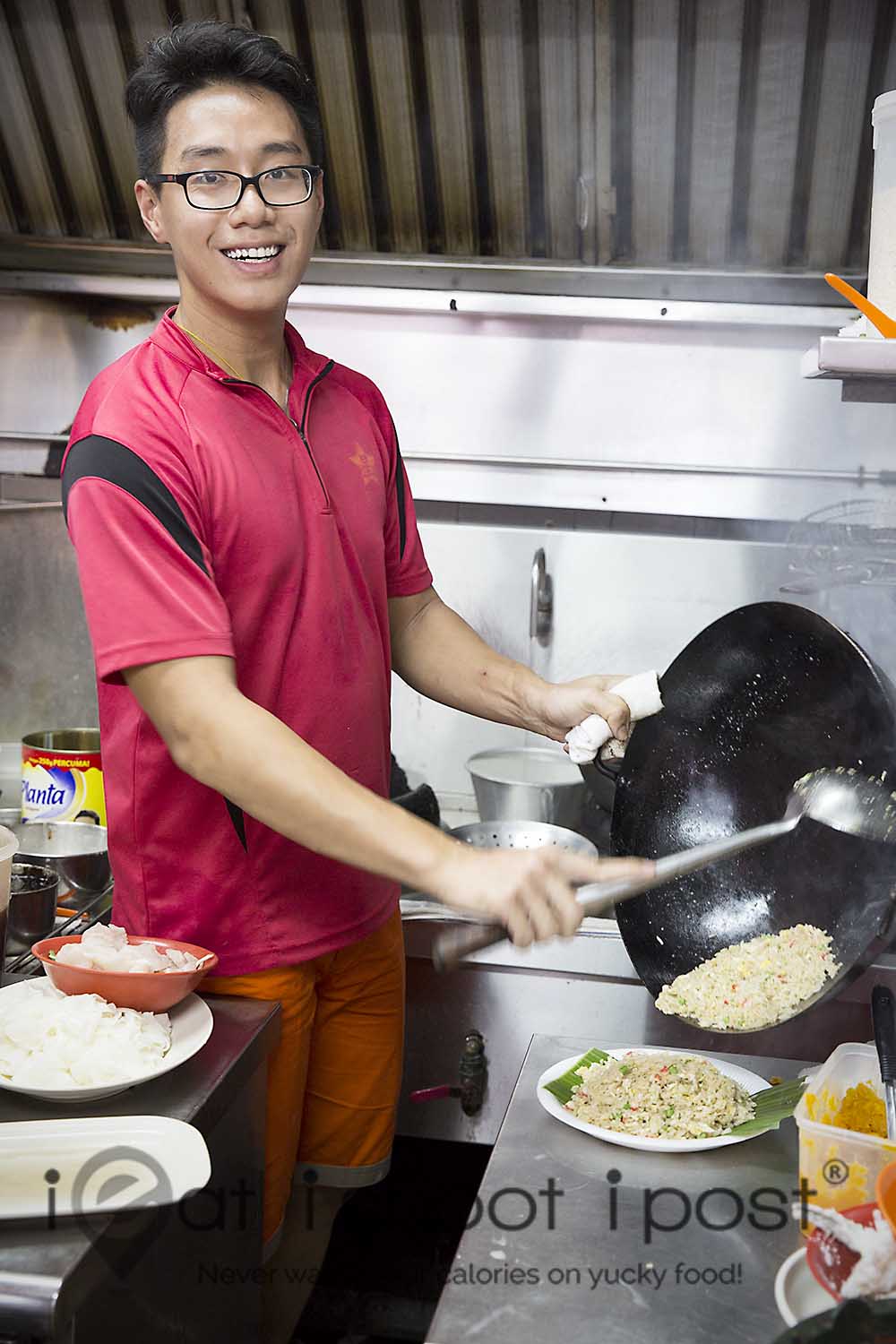 Chris tells me that most of the Zi Char dishes that they serve today are his own recipes which he modified from the original recipes handed down by the Zi Char chef.  He honed his wok skills when he took over at Alexandra Village.  It took him 6 months before he managed to master the skill of "catching" the wok hei and during this period of time, he also made improvements to his signature dishes which are so popular today.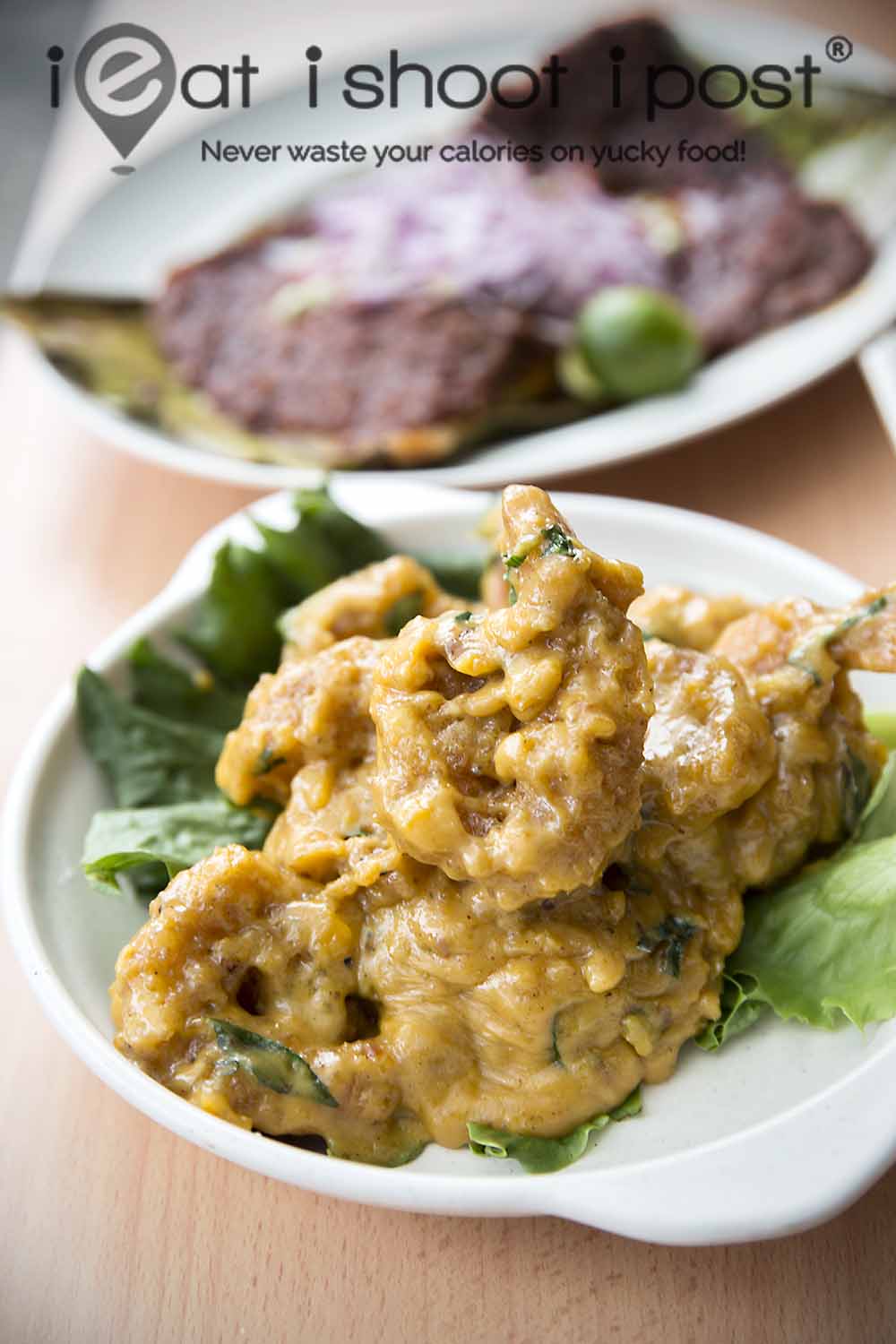 Of the most impressive was the salted egg prawns.  His salted egg sauce is robust, thick and chunky and it is one of the best I have come across.  They also use a good sized ang kar prawns here, not measly little frozen shrimps.  The texture is naturally bouncy and they are big enough that you actually need at least two mouthfuls to finish each prawn. 4.5/5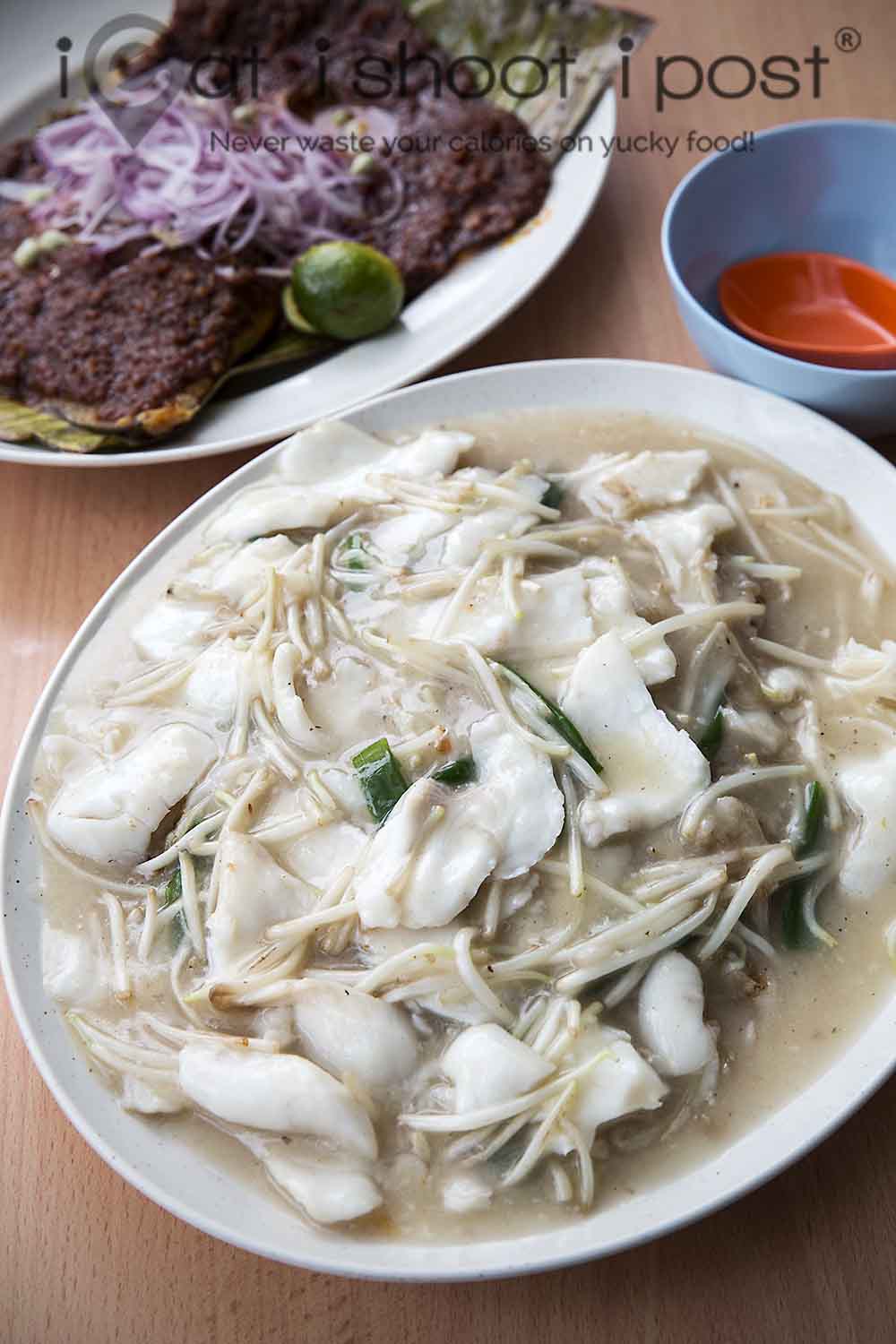 Chris' mastery of the wok is quite evident in the san lor hor fun.  The hor fun itself didn't quite have that satisfying chew as the one at Whampoa Keng, but the wok hei and the flavour of the sauce was very good! 4.25/5
Their signature BBQ stingray is one of best around.  The sambal chilli is full of dried shrimps and very well balanced.  They fry their sambal themselves every week and use very good quality shrimps, so that resulting sauce is packed with umami.  The stingray is also tender and fresh such that it flakes nicely.  You have a choice of one large slice or two smaller.  Go for the two smaller as the younger stingrays are more tender. 4.5/5
The rest of his zi char dishes like the har cheong gai and sambal kangkong are also very competent.  The sambal kangkong uses the same sambal as the stingray, so its very good.  4.25/5.  The har cheong gai is well seasoned and the batter is crisp and not oily.  It could perhaps have a little more punch. 4.25/5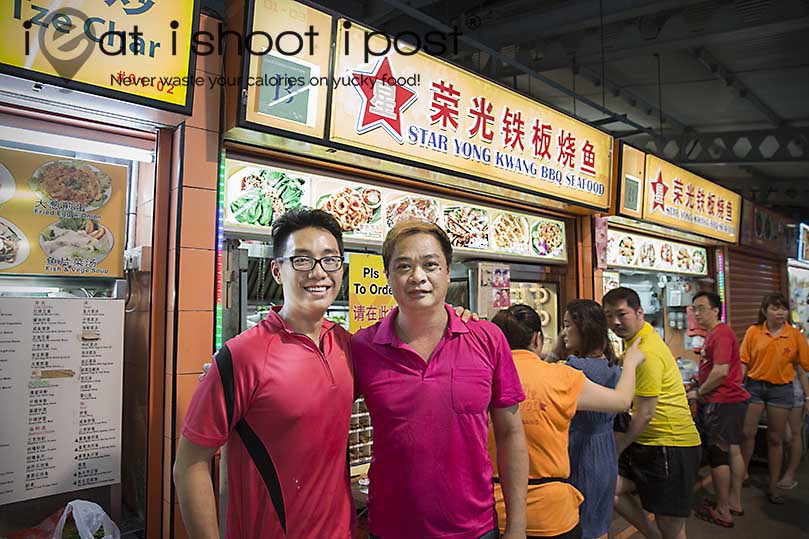 Conclusion
Excellent place to get your BBQ stingray fix and a few zi char dishes! It is so good to see a passionate young Singaporean chef behind the wok!  But don't despise his youth.  If I didn't tell you he was cooking your food, you would have thought it was an old hawker with decades of experience doing it!