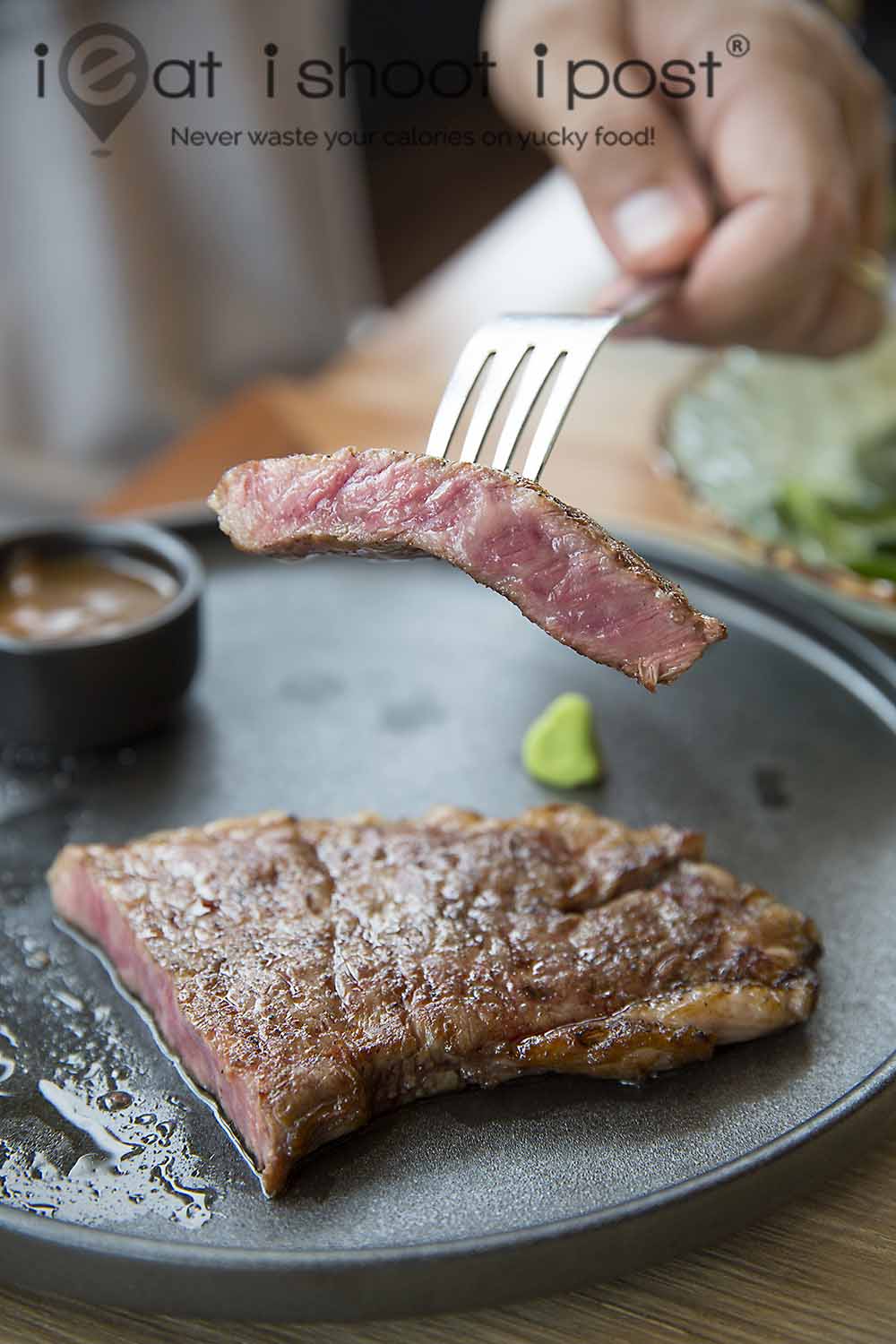 I first met Aston when he opened  "Astons Specialties" along East Coast Road back in Aug 2006.  At the time, he had just taken the bold step of moving from his western food stall in the corner coffeeshop into his own shop space.  I would never have imagined  that Astons Specialties would grow to become one of the most successful steakhouse chains in Singapore!
From the very beginning, his passion was to make people happy by giving them good quality food at the best price possible.  So instead of following the industry standard of capping food costs at 30%, he would often push it up to 40% or more.  It is a strategy that has worked so well that I often wonder why other restaurants are reticent to follow suit?  That would be great for all of us!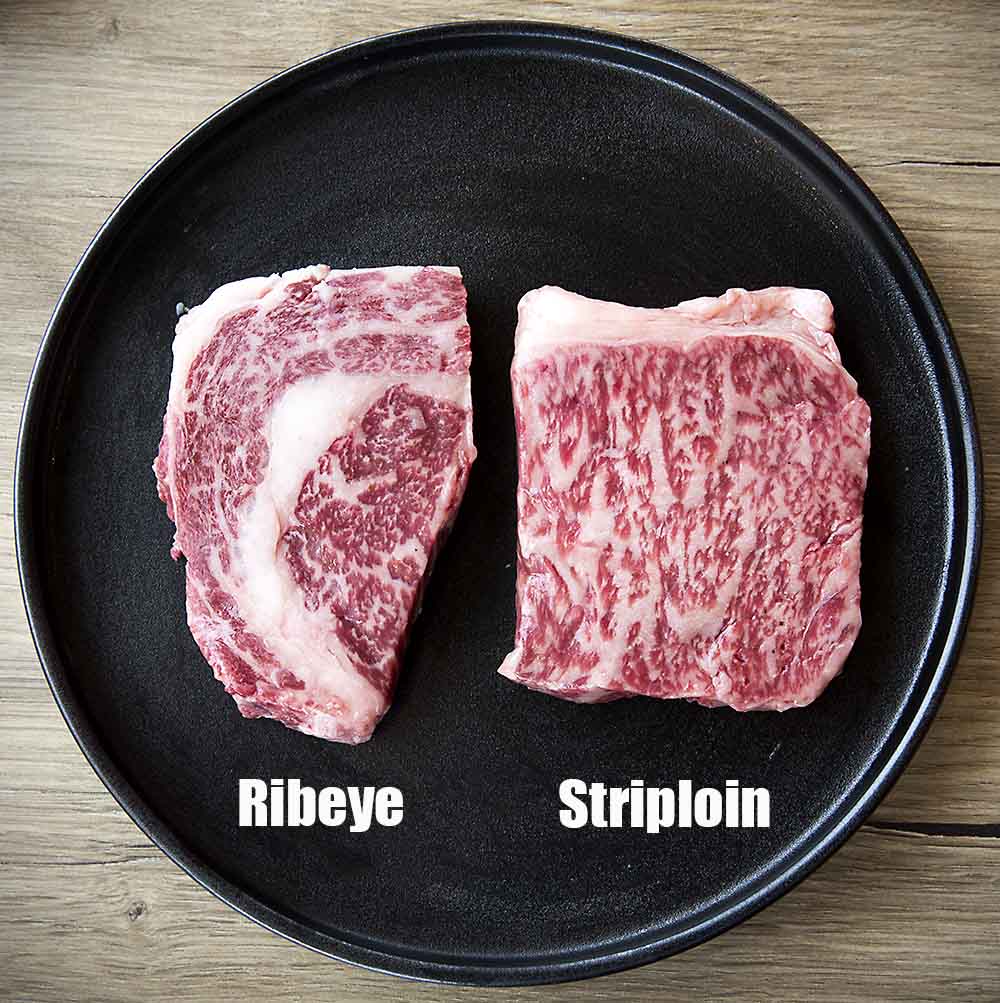 Thirteen years on, Aston has opened what he considers to be another landmark restaurant.  His vision for Bizen is to do for the Japanese steakhouse what Astons did for the western steakhouse, ie, to serve a very good piece of meat at a very good price.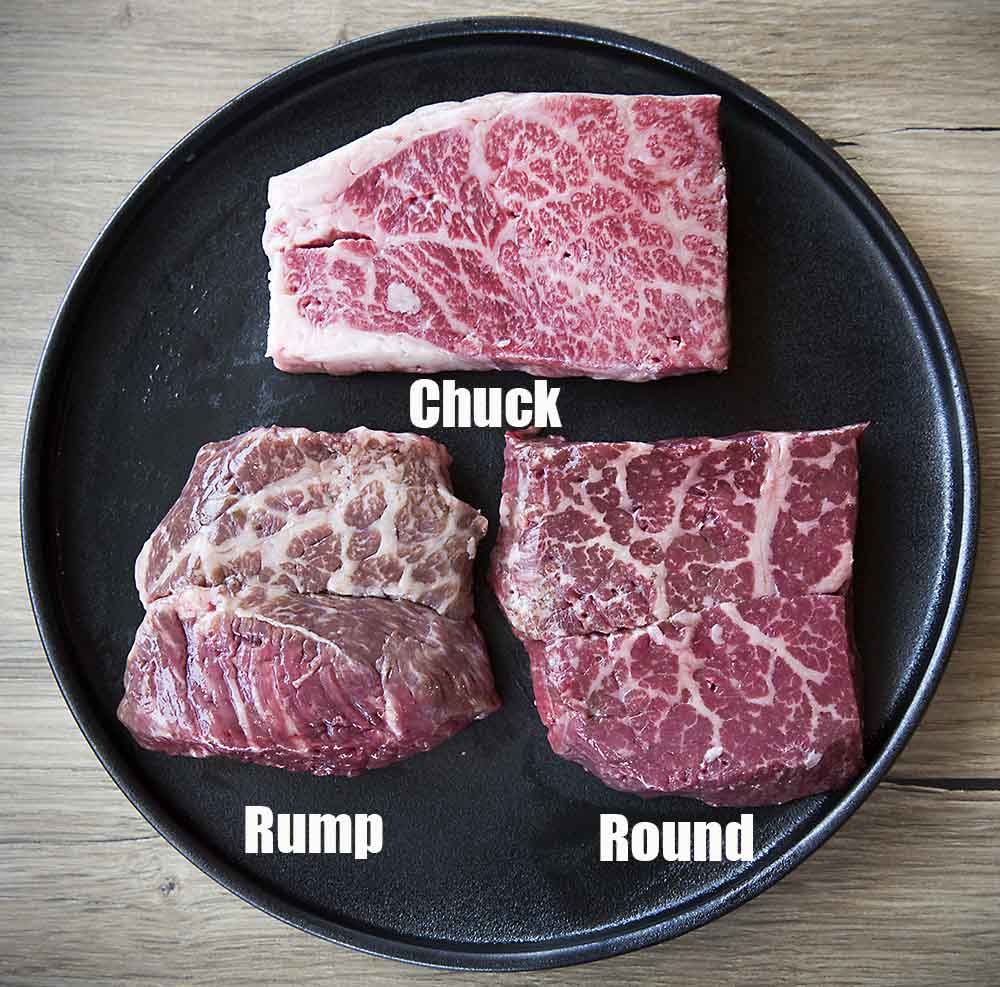 To do that, he has partnered with a farm in Bizen, Okayama to bring in the whole carcass.  This will lower the cost and  we can also get to enjoy beef from different parts of the cow.  Bizen wagyu might not be well known outside of Japan but the beef is no less flavourful. The cattle is a crossbreed of Wagyu and Holstein and  specially bred for flavour rather than marbling.  To do this, they are fed a secret formula which includes the spent grains of Kirin Brewery's "Ichiban shibori" draft beer!
The beef is graded A3 which means that the marbling isn't as intense as A4 or A5, but as you can see from the photos, it is still a very well marbled steak.  In fact, I find A3 better for steak as it has a good balance of beefiness and juiciness.  A4/A5 is just too rich to be eaten as a steak and better suited for shabu shabu.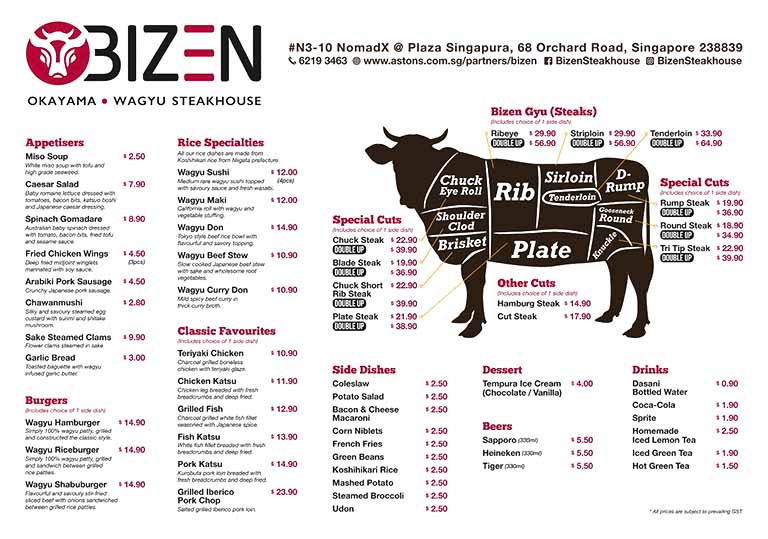 Aston opened Bizen with the mission of making Japanese wagyu accessible to the general public.  Here, you can order a Wagyu steak for less than $20!  The cheaper steaks come from parts of the animal which are considered secondary cuts.  Cuts like the rump may not be as tender as the ribeye or tenderloin, but are very flavourful.  The good thing about Wagyu is that even the secondary cuts are well marbled and so they are still quite tender and can be enjoyed as a steak!
The best steak for me was still the ribeye, followed by the striploin.  However it is good to be able to sample a few cuts so if you are in a group, my suggestion is to order some of the secondary cuts so that you experience a variety of textures and flavours.  The plate steak is very good.  It is well marbled, a little more chewy but very beefy.  The chuck steak (Photo above) is a cheaper alternative to the striploin.  The round and the rump steaks are actually as good as, if not better than some of the "premium cuts" from your regular commodity beef!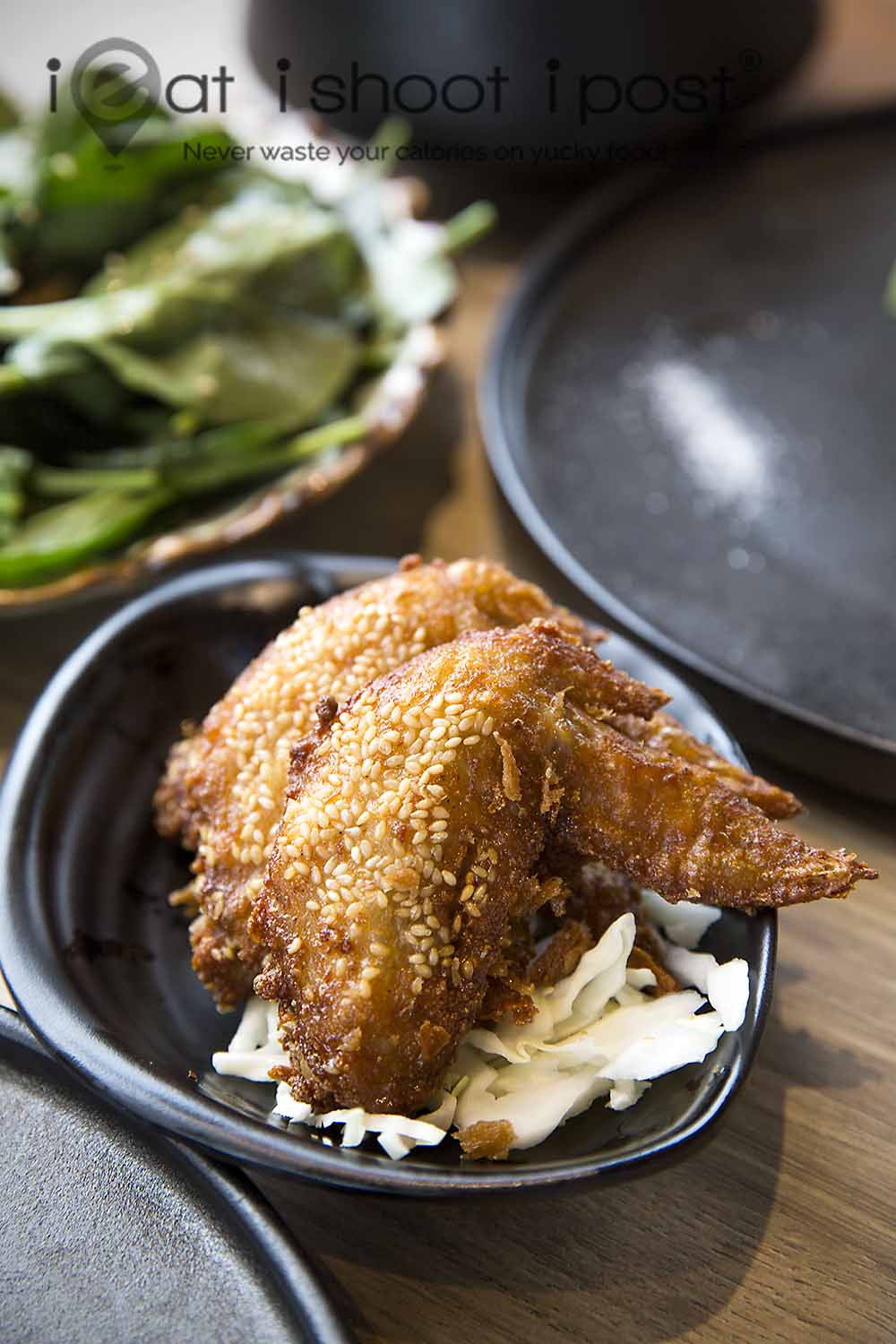 I have tried some of their starters and I can recommend their chicken wings ($4.50) which are very nicely marinated with a Japanese style marinade!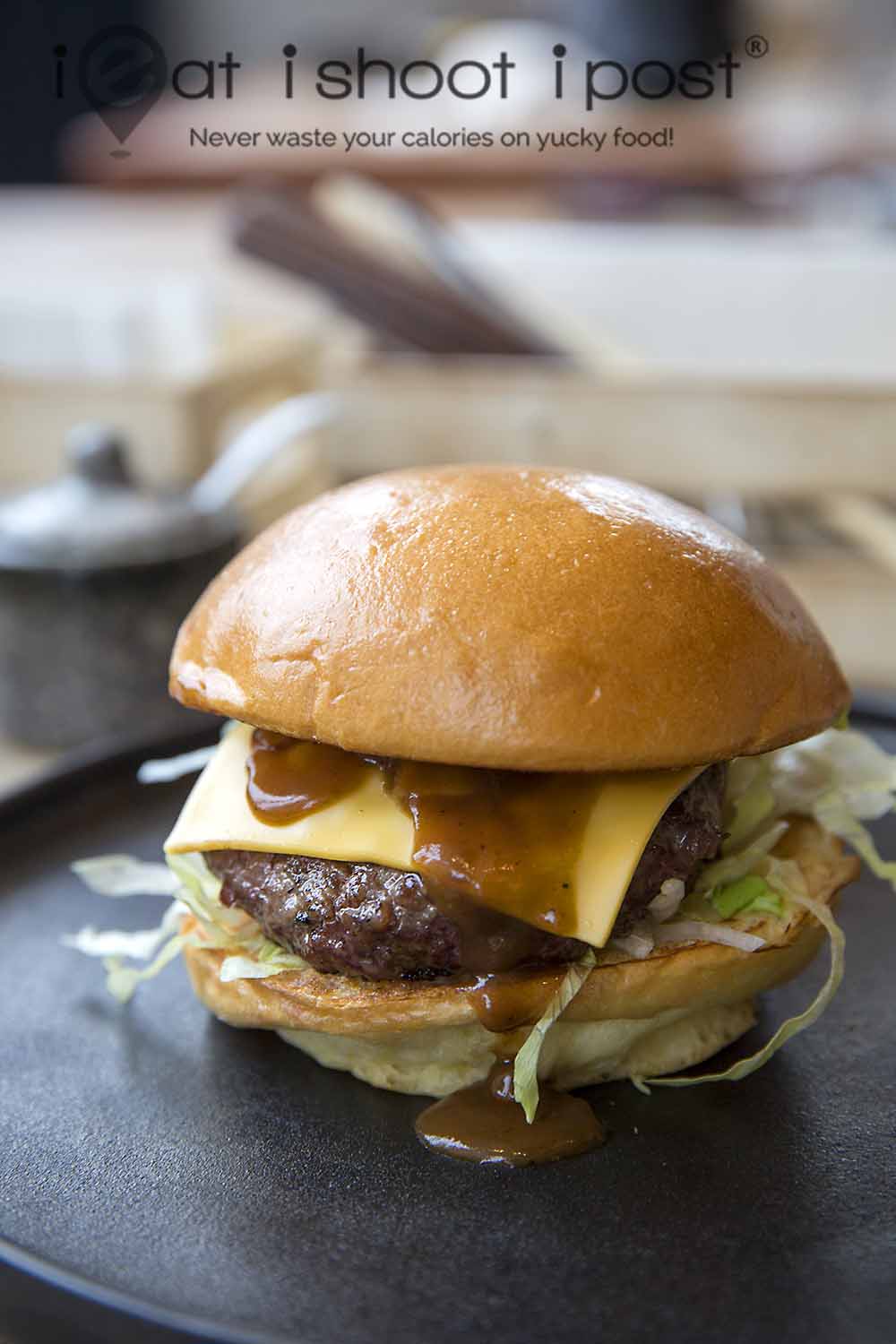 Their wagyu burger $14.90 is very good.  The patty is beefy and juicy and their burger bun is excellent.  I would have preferred if they used a Japanese style demiglace instead of mushroom sauce and an extra slice of melted cheese would be nice, plus some pickles to cut through the fat.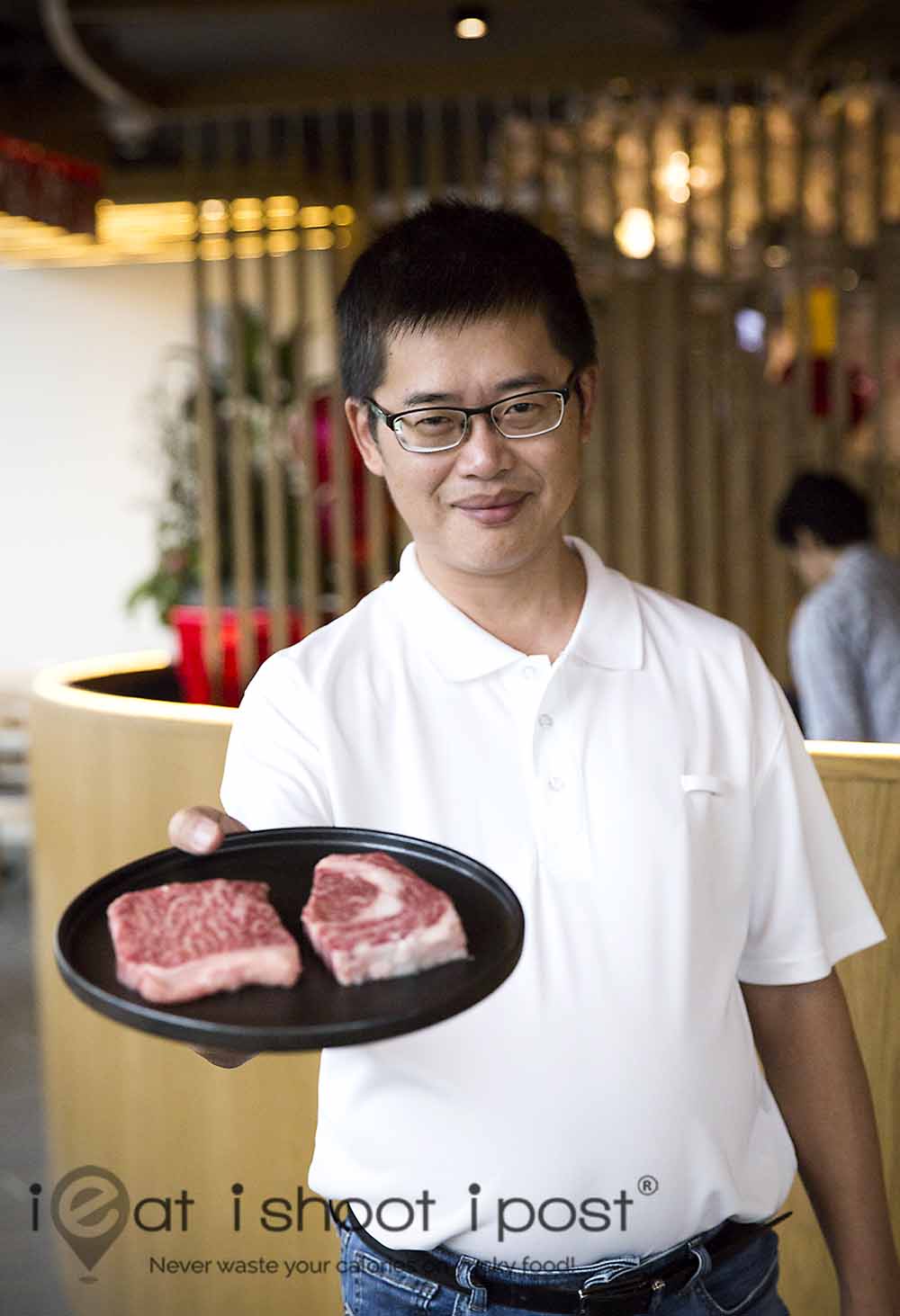 Conclusion
This is the cheapest place in Singapore to enjoy a quality Japanese Wagyu steak. Some of the dishes like the curry, beef stew and sides still need to be tweaked and you should not expect service with panache.   But if you are just after a value for money, no-frills Japanese wagyu steak, this is the place to get it!